Sitting, working away on my balcony – I started to feel a little peckish so decided to get dressed and go out for dinner… literally across the road – to the historic Casa Capsa…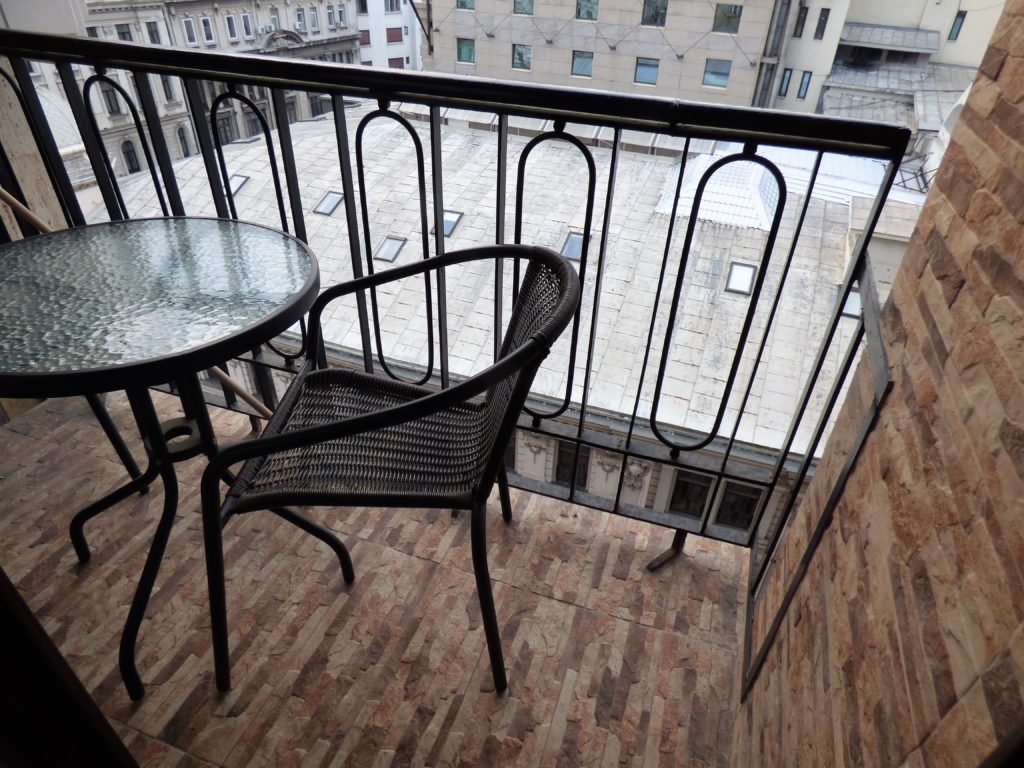 Whereas most places in Europe have designated hours for dinner, here in Bucharest many restaurants open from lunch, right through the evening without closing – fabulous for a girl like me who loves to have an early supper or dinner!
According to Wikipedia:  Casa Capșa is a historic restaurant in Bucharest, Romania, first established in 1852. … Capșa is not only associated with its exquisite pastry products, but also for a hectic literary life of yore… a welcoming place for Romanian writers where they could meet, talk and…associate."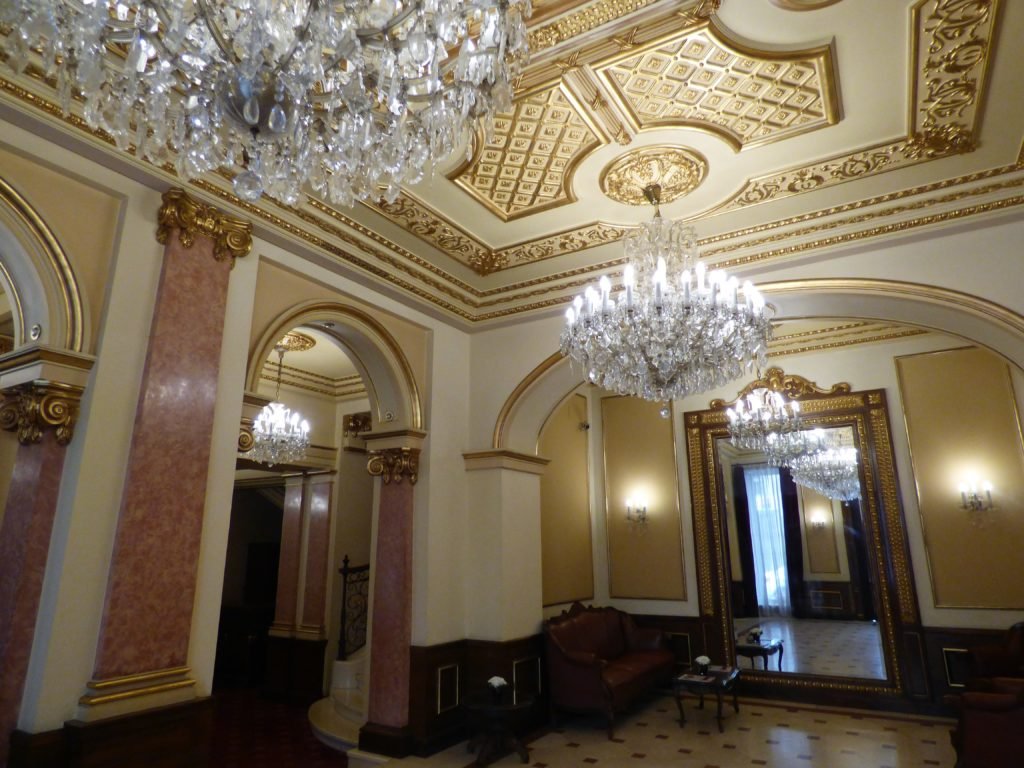 Again from Wikipedia:
In 1852, Anton and Vasile Capșa founded the first confectionery shop on Calea Victoriei, somewhat north of the present Casa Capșa, which was founded by their younger brother Grigore Capșa (1841-1902) in 1868.[1][2] Anton and Vasile had financed Grigore through four years of courses at the renowned Boissier in Paris, where he turned down an opportunity to become the supplier for the French Imperial Court.[3] The French-inspired confectionery of Casa Capșa soon established a continent-wide reputation. The business expanded in 1881 to a full-service restaurant, at a time when quality restaurants along Western European lines were still quite a rarity in Romania.[1][2]
In December 1916, during World War I, following the Battle of Bucharest and the occupation of the city by the Central Powers, the restaurant was requisitioned by troops of the Kingdom of Bulgaria's army. Reportedly, these left the place in a deplorable condition for an extended period of time.[4] Casa Capșa invented the all-chocolate Joffre cake in honor of a visit to Romania by Joseph Joffre after the war, and they were the first to introduce ice cream to the country.[2]
The coffee house, established 1891, was an important literary and artistic gathering place, but never turned a profit, "because the writers and artists who went there usually ordered mineral water and coffee and made them last for hours on end." In contrast to the elegant restaurant and confectioner, the coffee house had simple, uncovered wooden tables. Tudor Arghezi referred to it as an "Academy"; one could make a literary reputation by reading one's texts there. Actors also were among the regulars: at the time the Romanian National Theatre was nearly across the street, adjacent to the Terasa Oteteleșanu, now the site of the Palatul Telefoanelor.
When the Romanian Communist Party took power in 1948, they closed Casa Capșa. The restaurant operated during most of the communist era as the "Bucharest Restaurant", regaining the Capșa name in 1984. It was at the Capșa that the poet Nicolae Labiș stood up in November 1956 and loudly recited Mihai Eminescu's banned patriotic poem "Doina"; a few weeks later, after spending some time at the Capșa, Labiș was fatally hit by a tram, just a short distance away.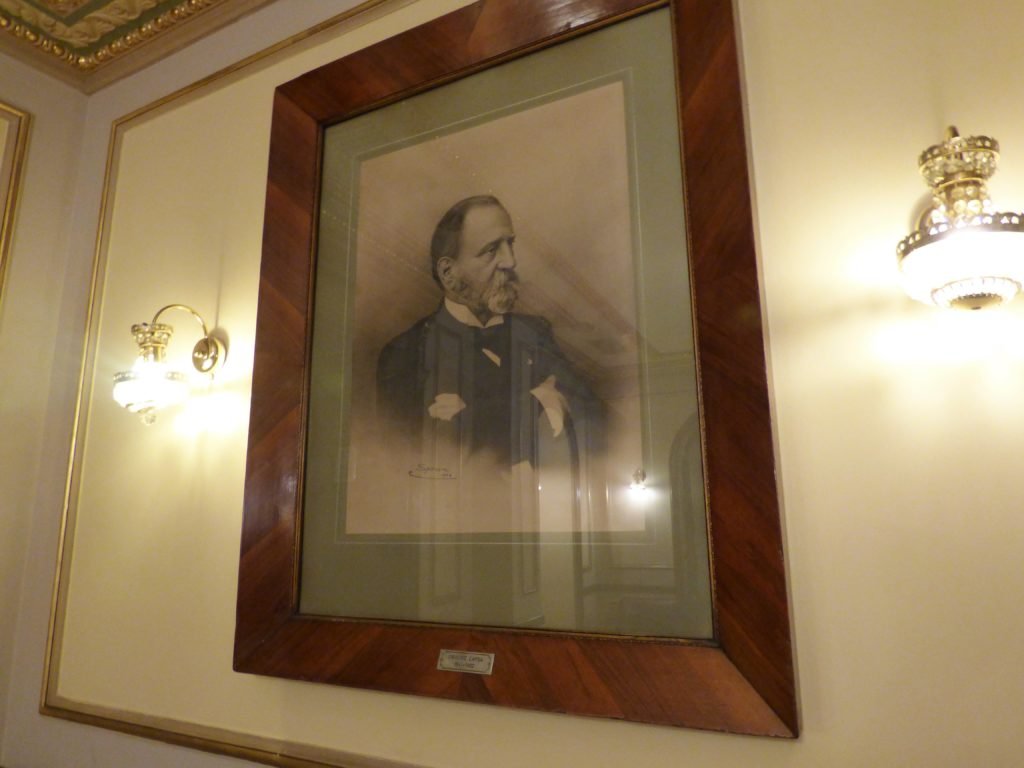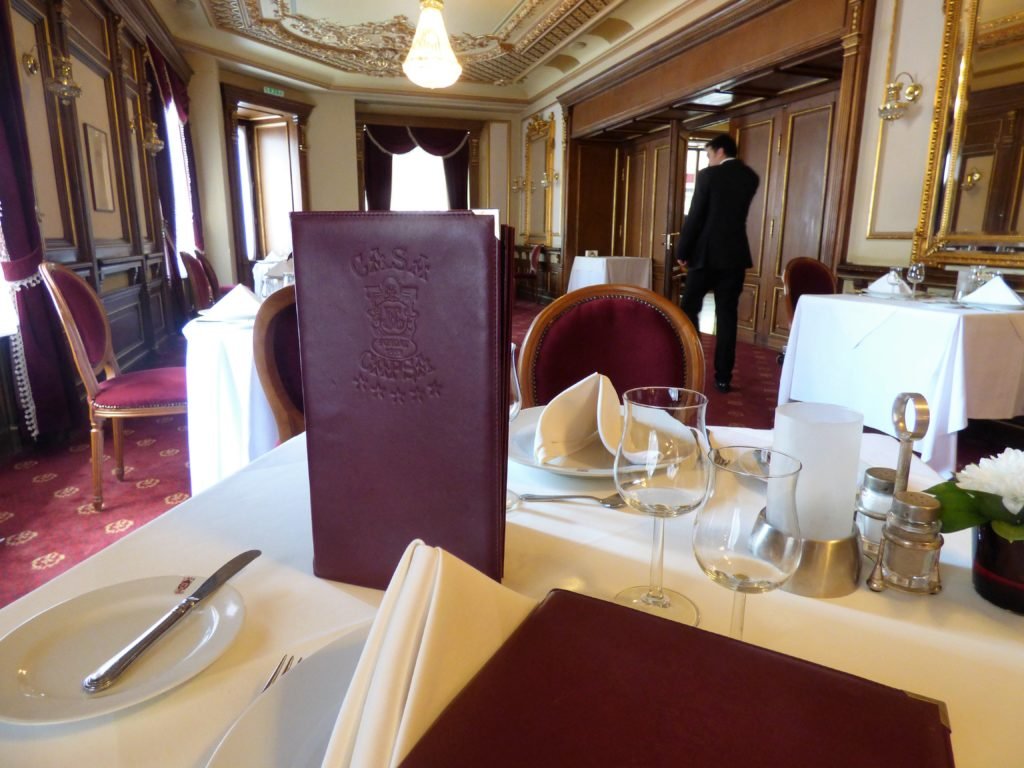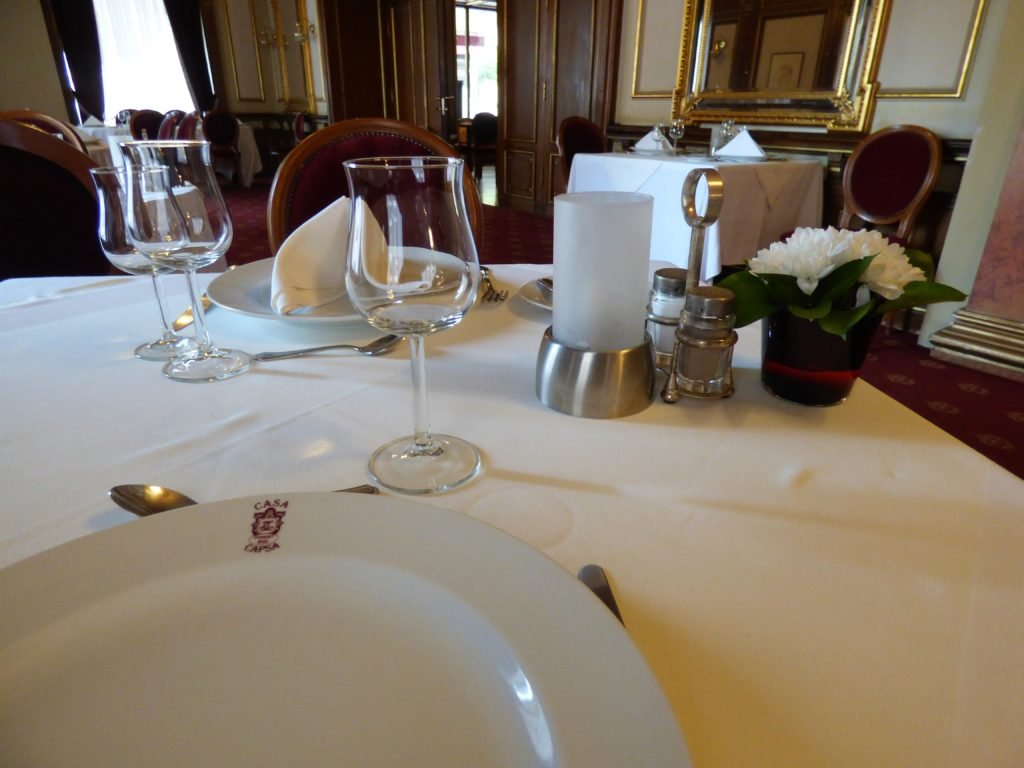 The In Your Pocket guide series describes it as having been "…the chosen venue for the beautiful people at the turn of the [19th] century…"  and sitting here listening to a Romanian-sounding Tom Jones-ish singer filling the air, I can certainly relate…  I felt ever so elegant and lovely…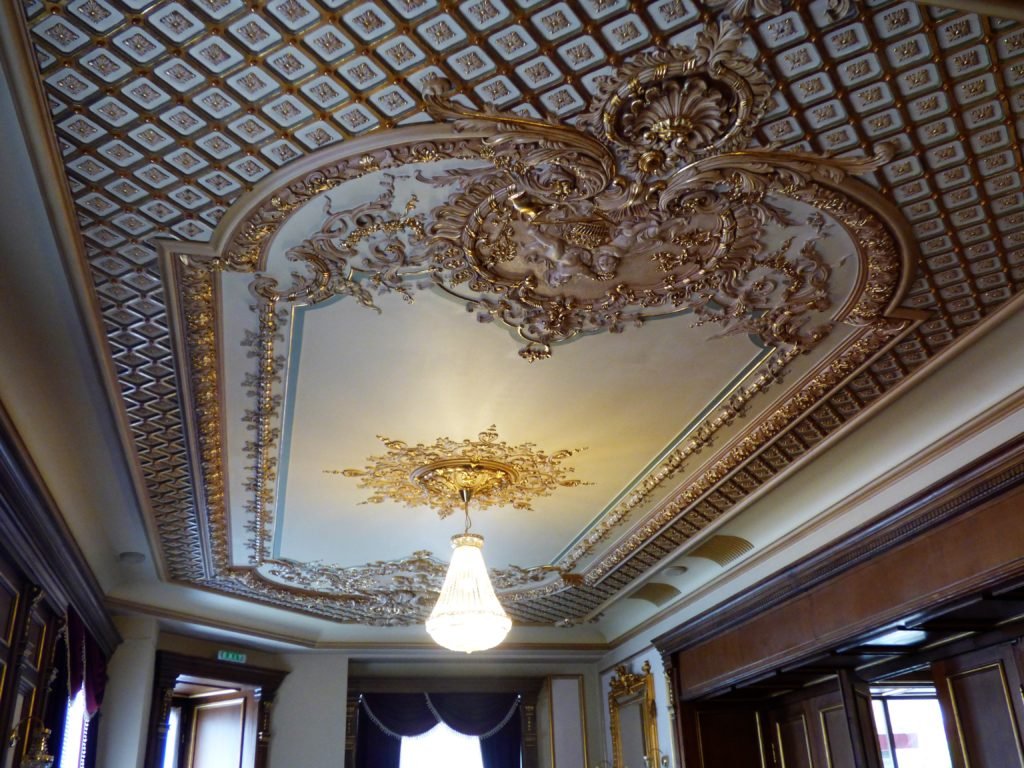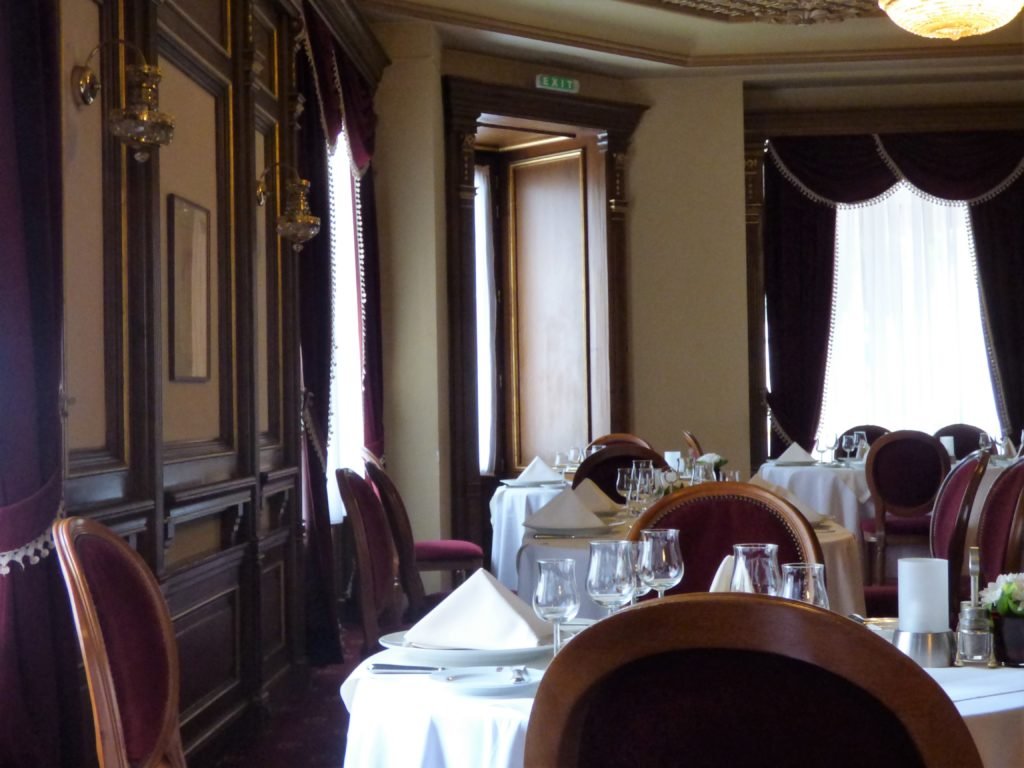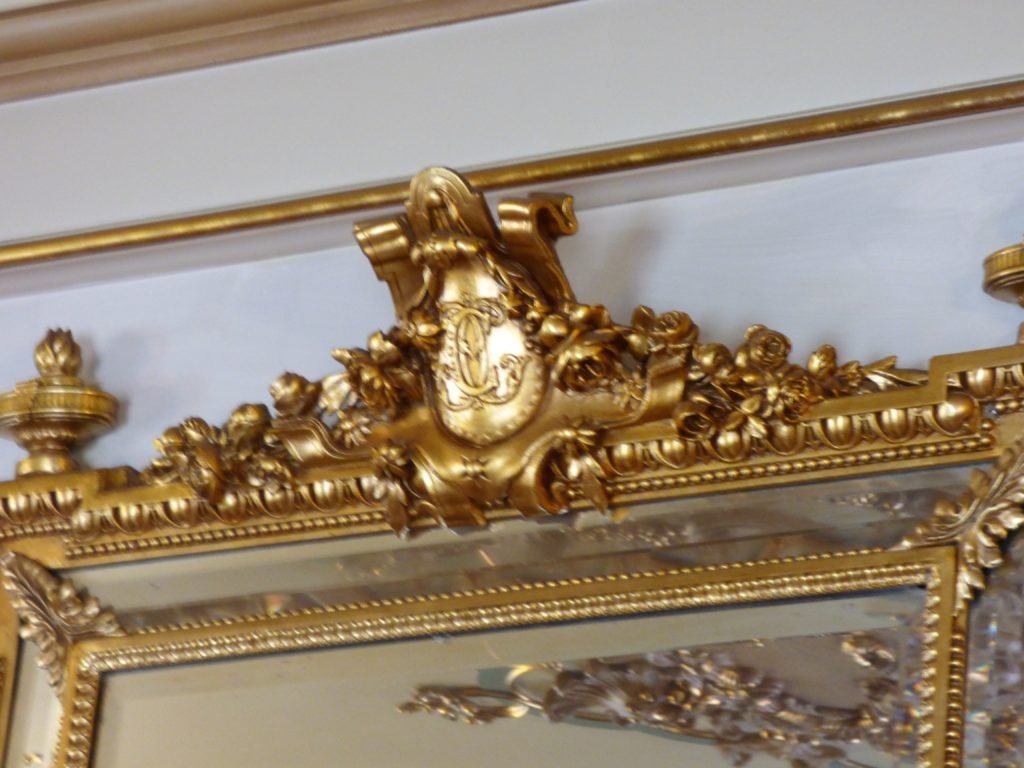 My choice this evening – Moldavian Stew with Polenta and Poached Egg…  Delicious!  (it was more delicious than it looks in this photo!)
…and I rarely do dessert, but I told the waiter I felt like chocolate, and nuts, and berries, and vanilla ice-cream…  so they created this especially for me!
Oh, and while this may seem to be a photo of something old and tattered – it is just the opposite…  This photo shows that the marble columns are real and not some mere painted fake…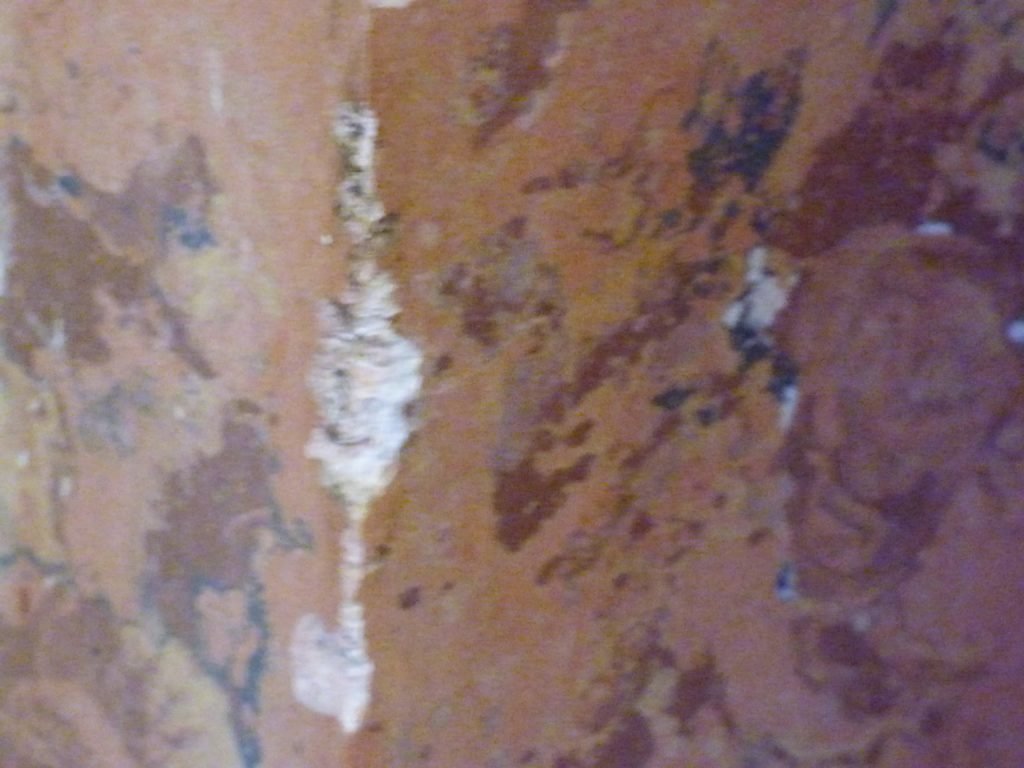 I LOVED my evening here sooooo much, (and one cannot beat the price!), that I think I will be back most nights for dinner until I leave…
There is something ever so lovely about dressing for dinner and going to somewhere elegant – especially when it is LITERALLY across the road!
~ Bella
Yesterday I left Italy and headed to Romania for the next stop on my "Freedom Life" tour... (oh, and it was a good thing I flew yesterday as today, Romanian air traffic controllers decided to go on strike to demand better working conditions). Sitting at Ciampino Airport, it was interesting to…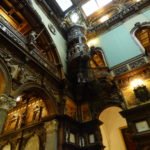 Oh my goodness gracious me...  I didn't really have expectations before arriving in Romania - but even if I did, they would have all been blown out of the water... I will give you a more in-depth response in a week or so when I update this post, but for…