Goodwood Revival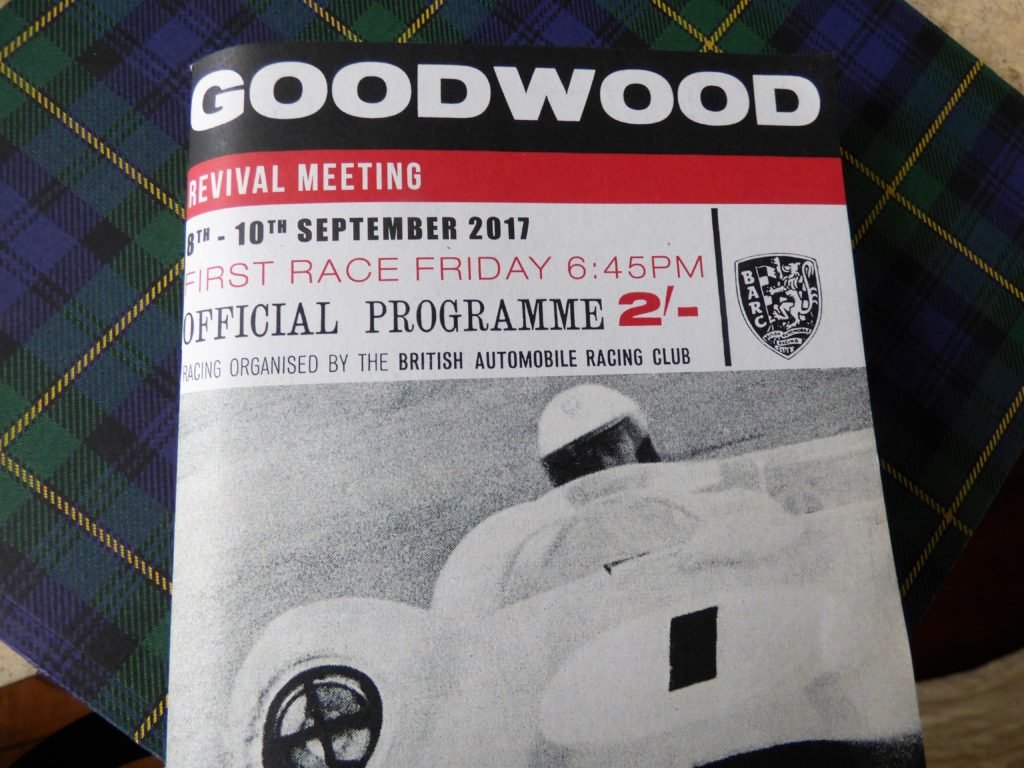 There are a handful of experiences one has that are so wonderful, there are simply not enough superlatives to describe them – the Goodwood Revival was such an experience!
This was one of the best days I have ever had – ever!
So, what is the Goodwood Revival?  Read below…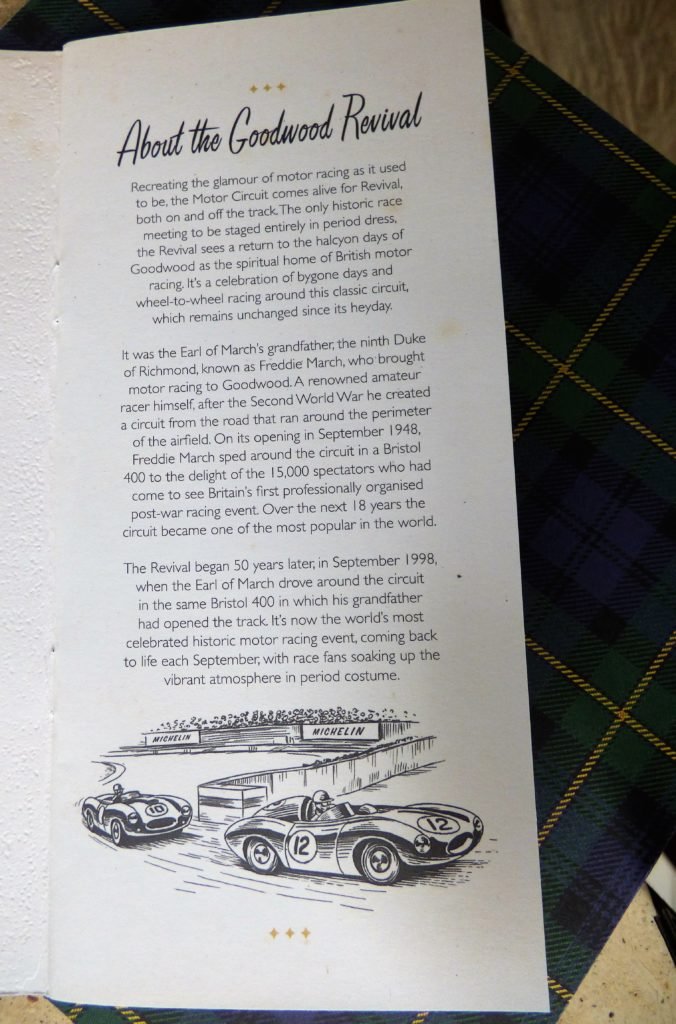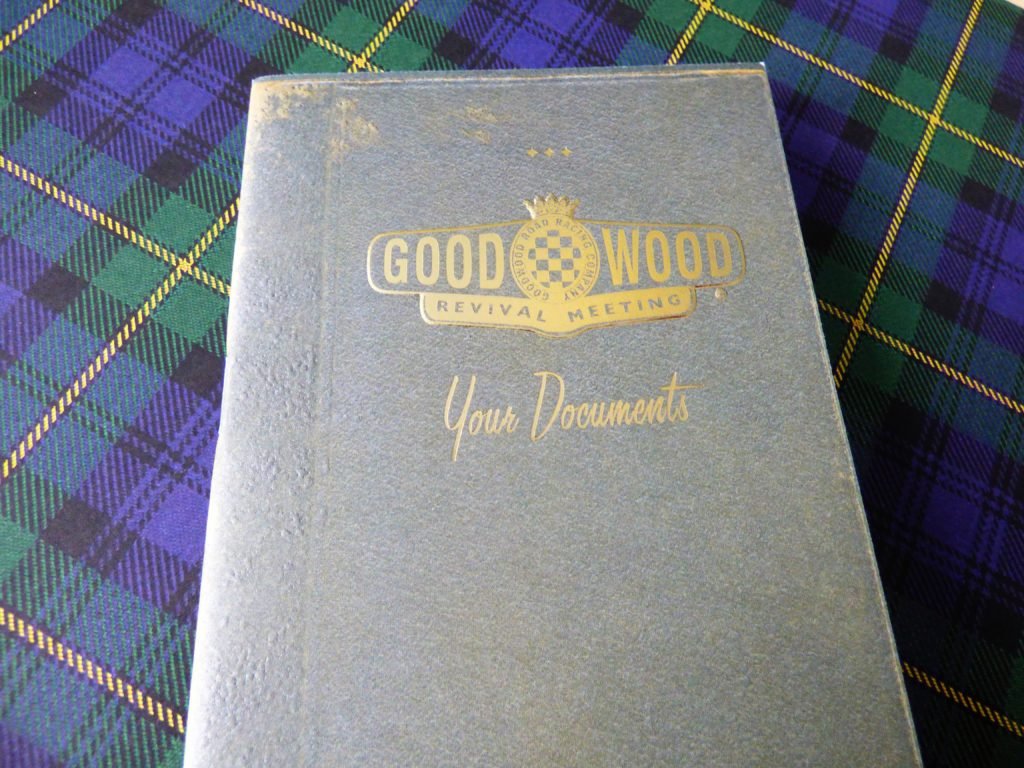 When I left Torquay, this was the view from my door – a perfect start to the day!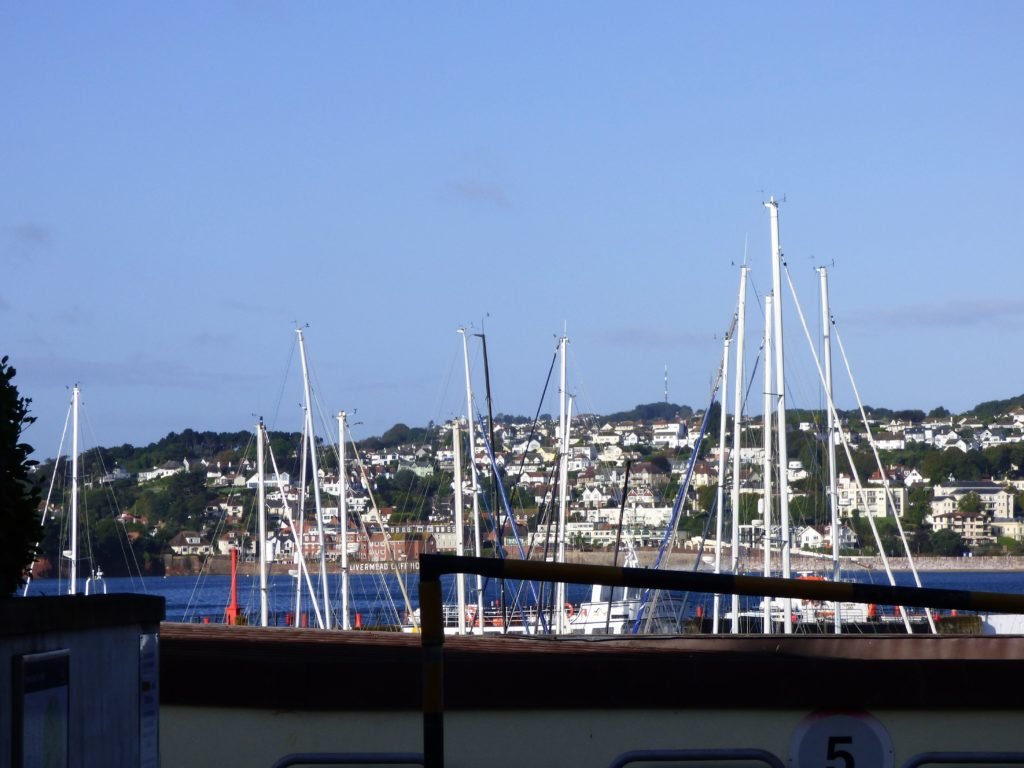 …and each time I drive this route, the incredible gift of being able to pass so close to Stonehenge is never lost on me.  Visiting the monument had been on my Bucket List since I was a child and now, in addition to having visited it up close, I drive past it once a month or so…  Amazing.
…and speaking of Bucket Lists, I have checked off several things on mine over the past two weekends so need to go back and note them as such on my list.
After checking in to a hotel the night before, for the Goodwood Revival, I treated myself for my birthday (it is this week) to the full VIP treatment – starting with bypassing the crowds and public car parks and having private parking at the Goodwood Hotel.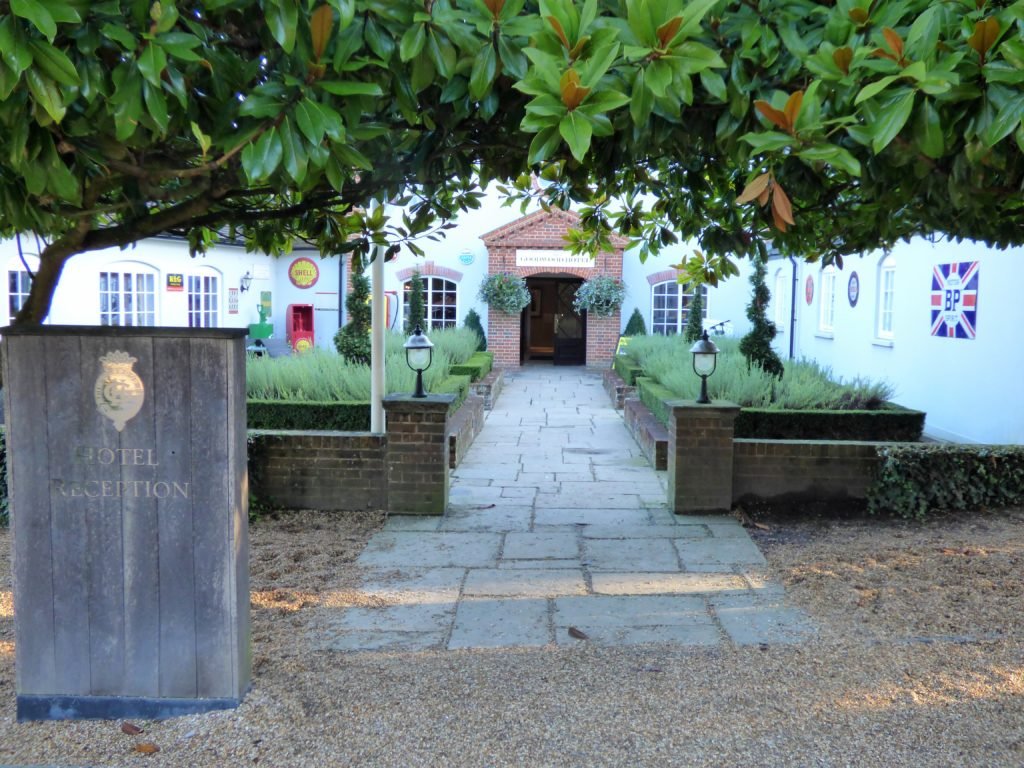 …and I met up with one of my dearest friends who came over from Hastings for the event to help me celebrate my birthday – Karen and I started the day by meeting for breakfast at 7:30am…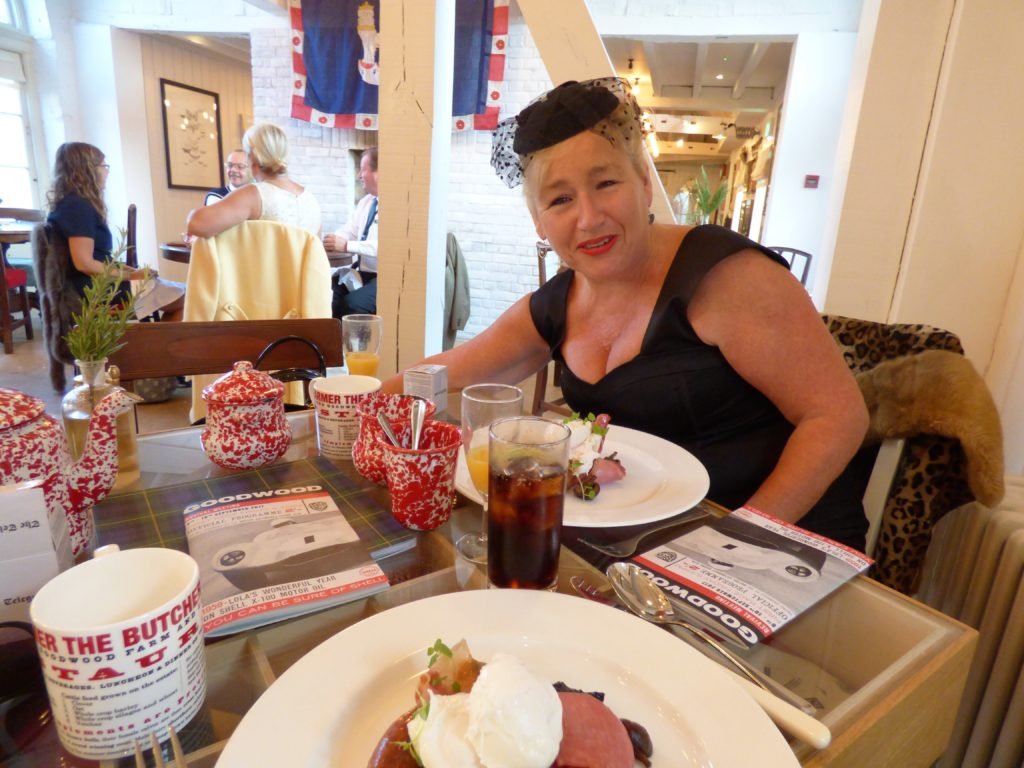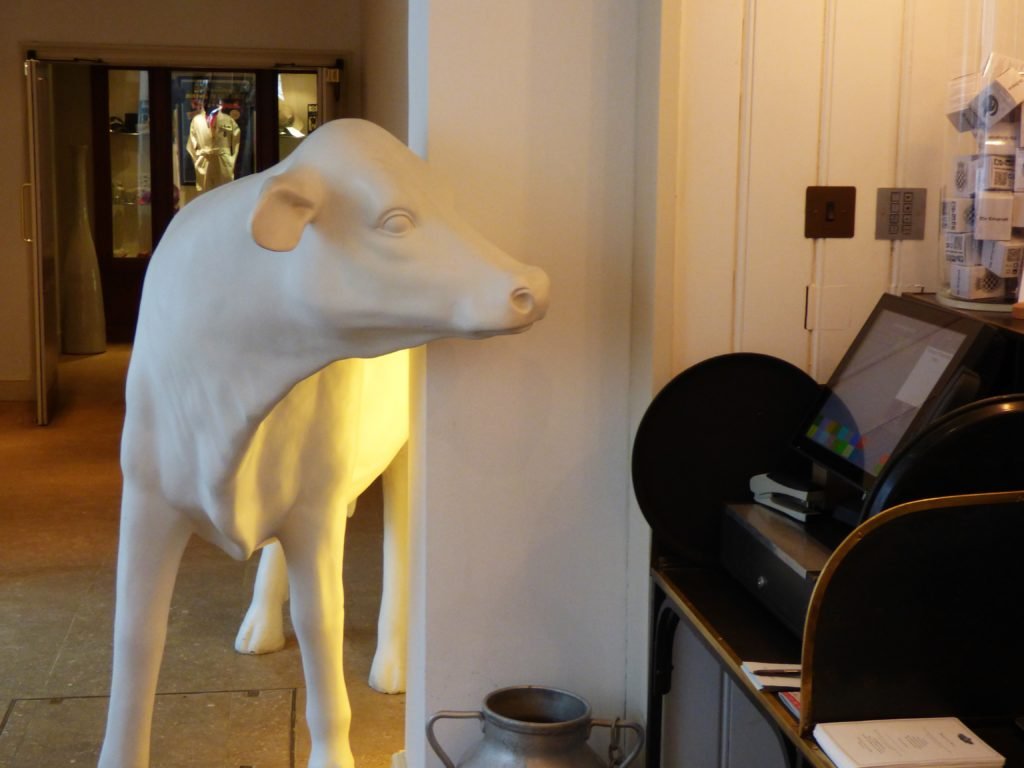 Then it is off to the event… courtesy of being chauffeured in a vintage car!  (the first of many this day)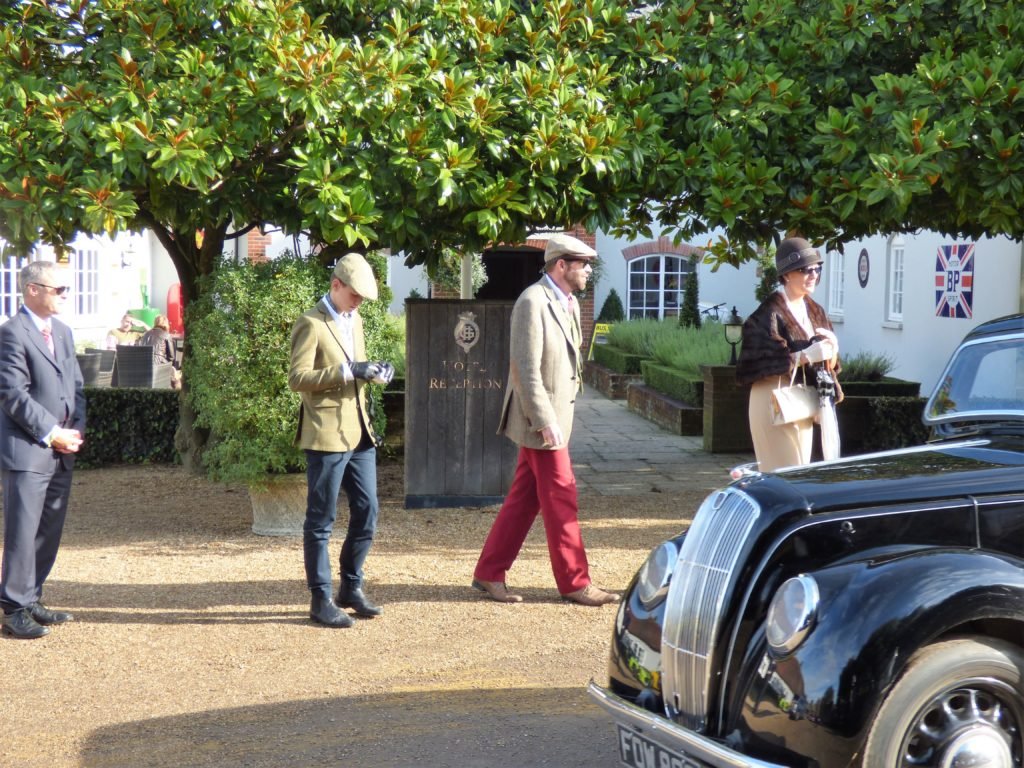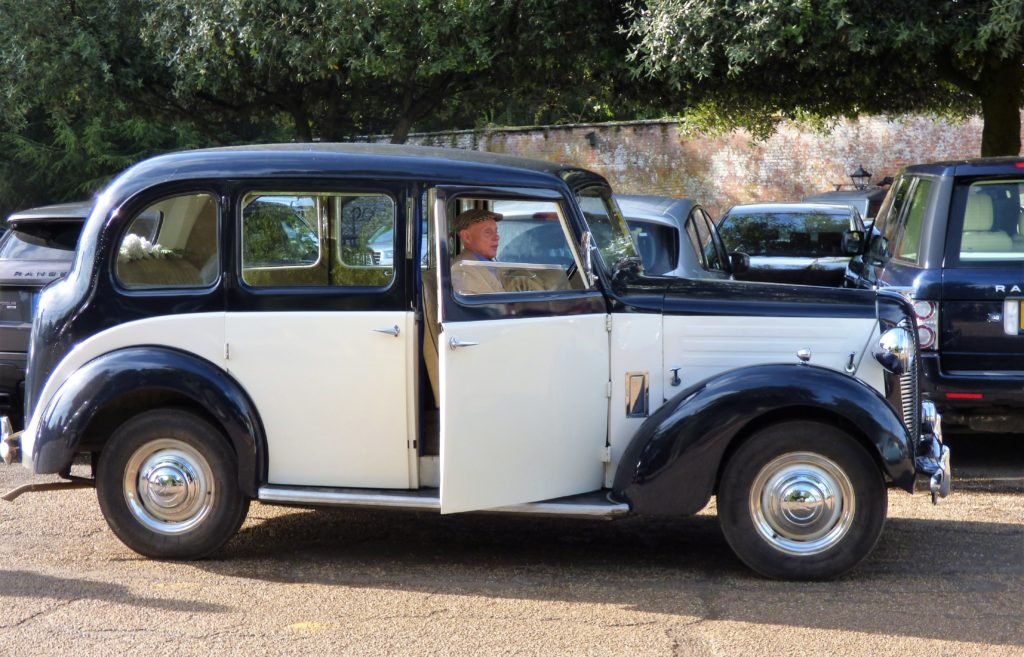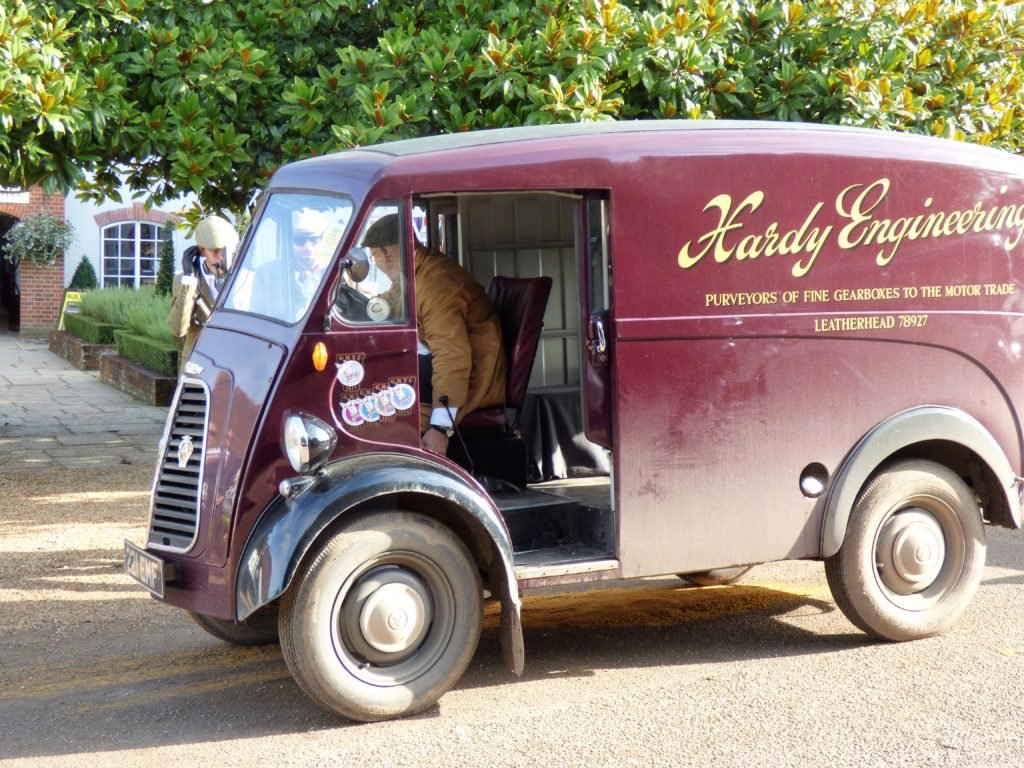 This Mercedes (below) was our first form of transport.  The vehicle was purchased new by this man's parents.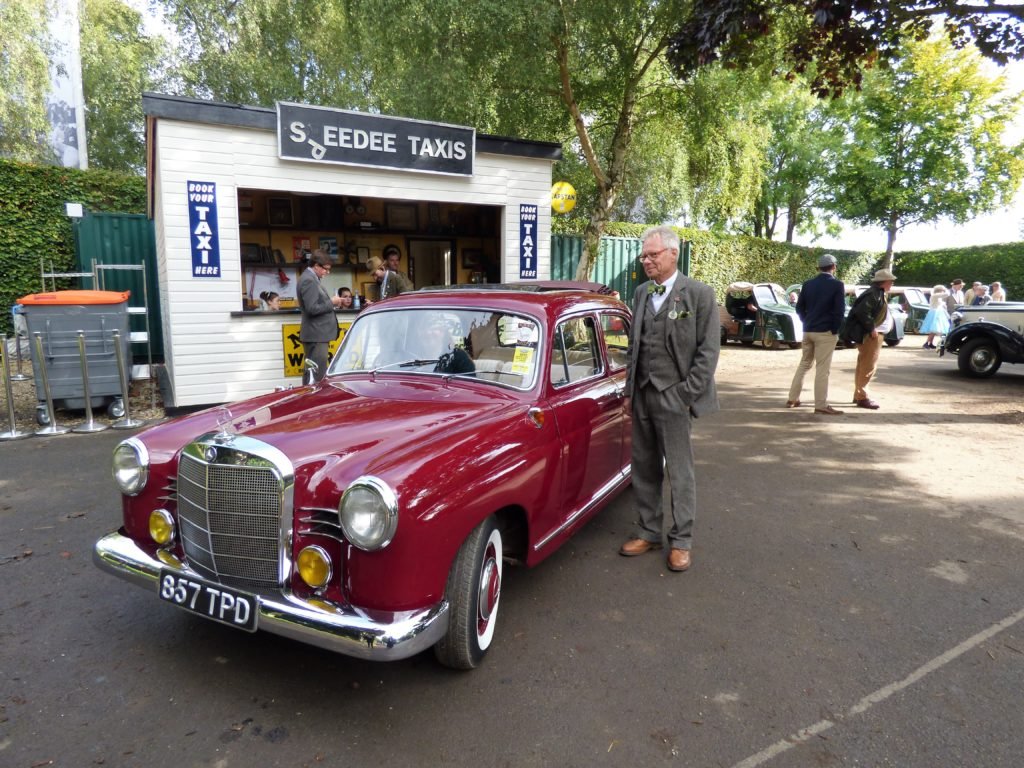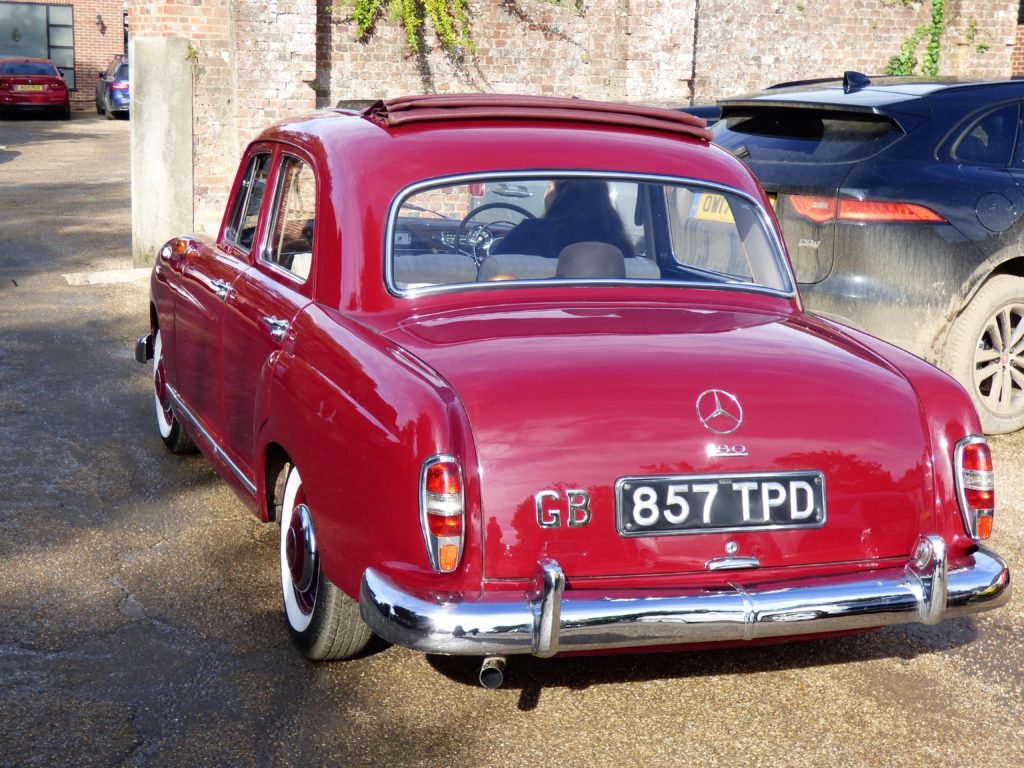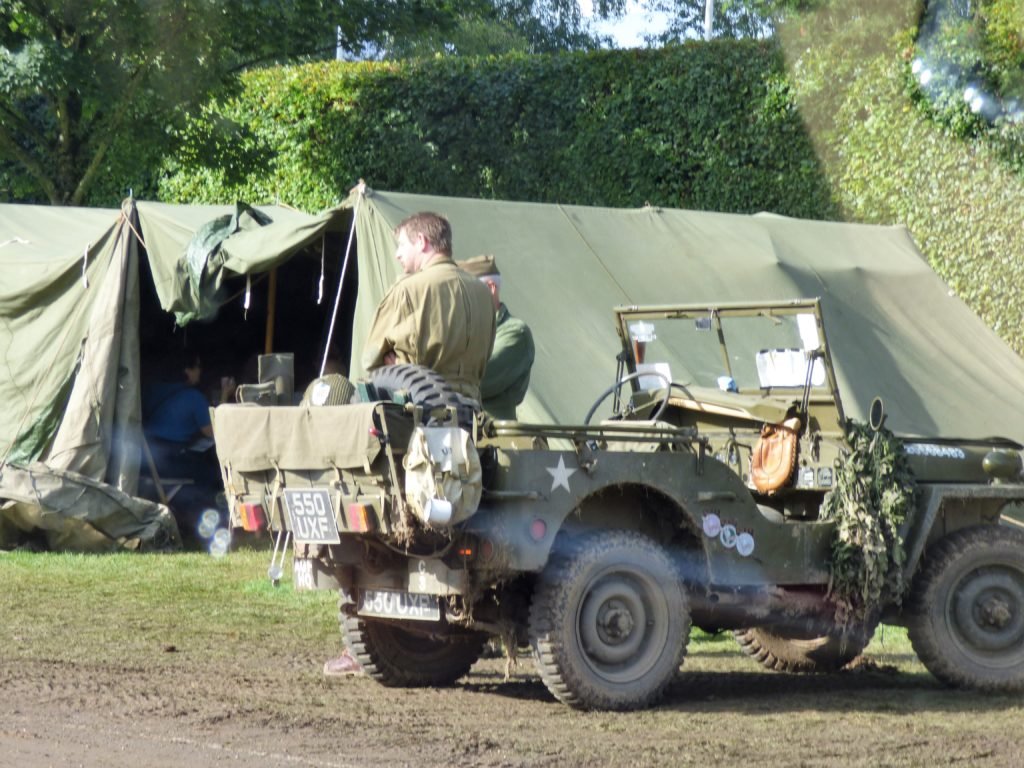 …and we were deposited at one of the entrance gates… where a man came up to us and thought I was someone famous but he couldn't remember her name…
…before changing to a different type of chauffeur…  See the buggies below?  That was to be our next form of transport!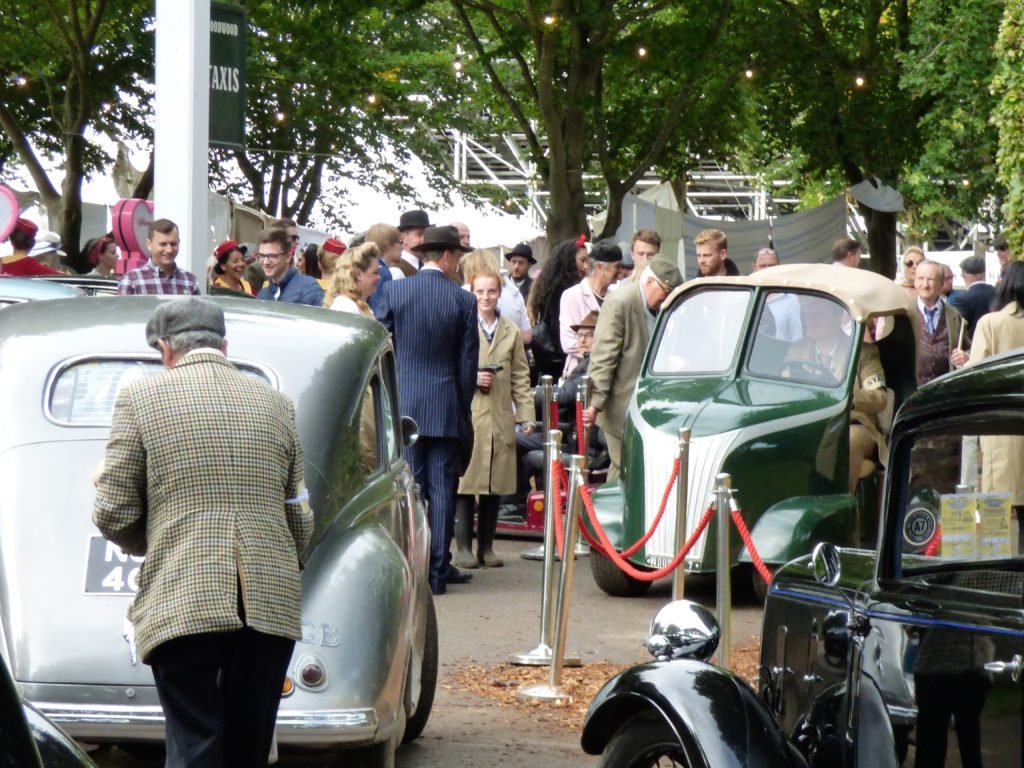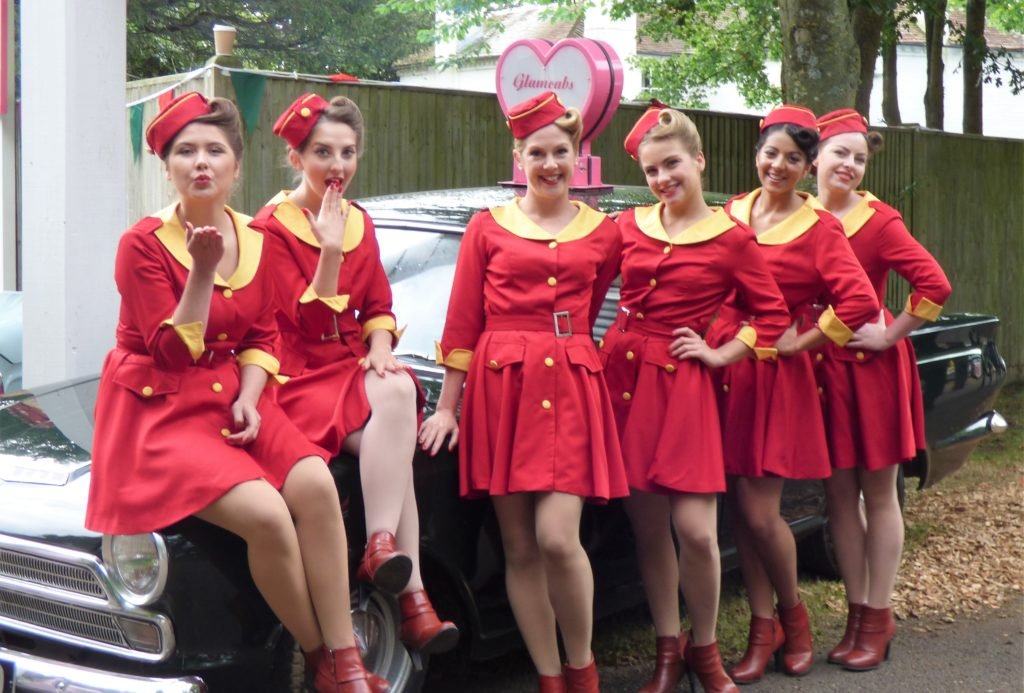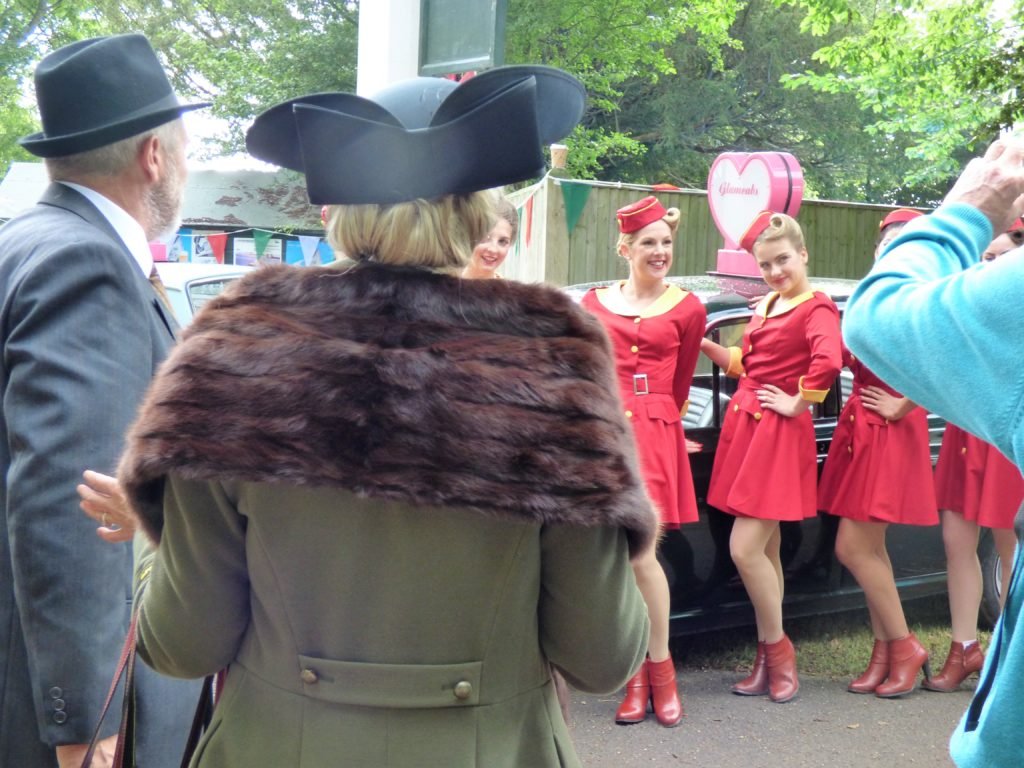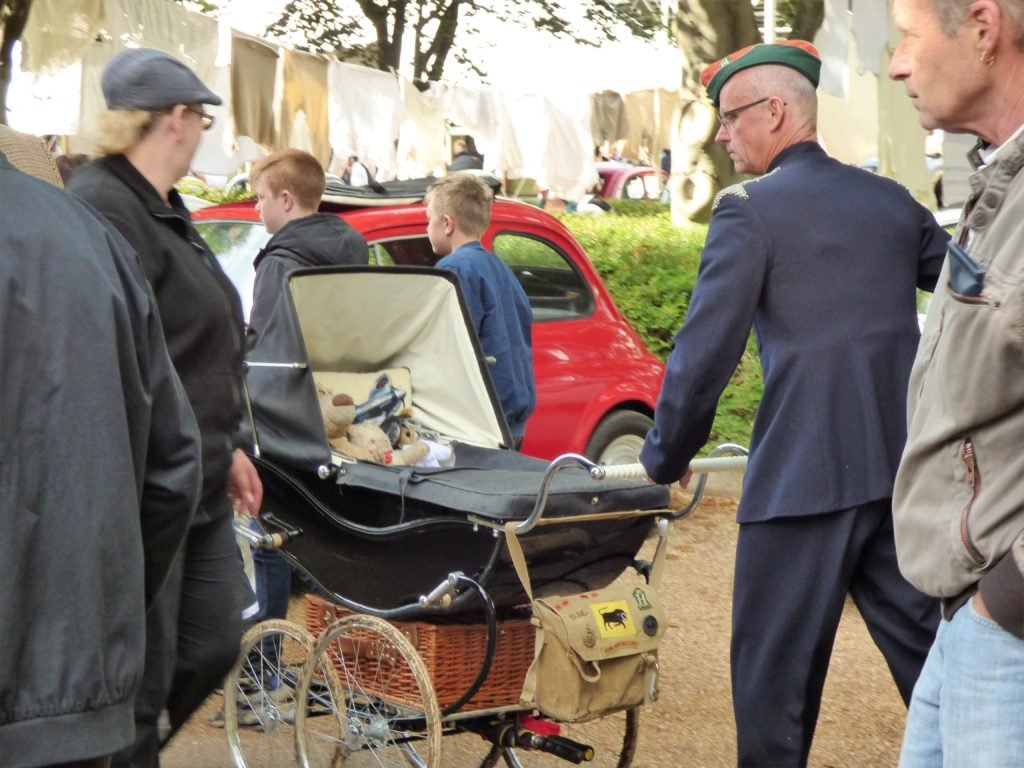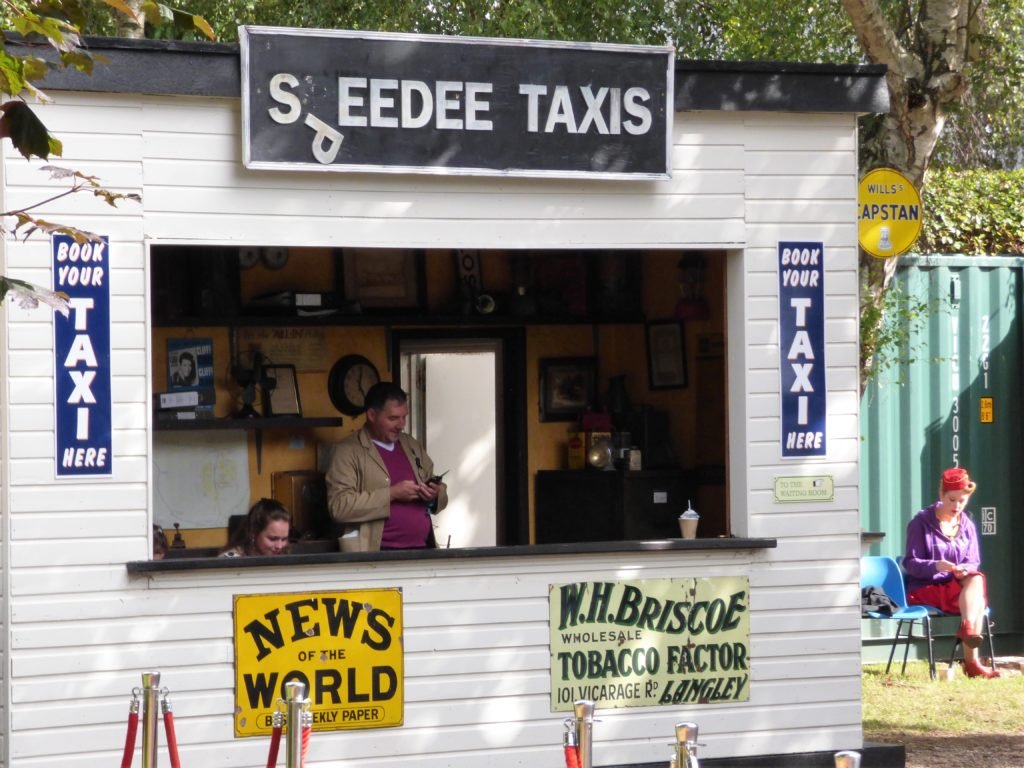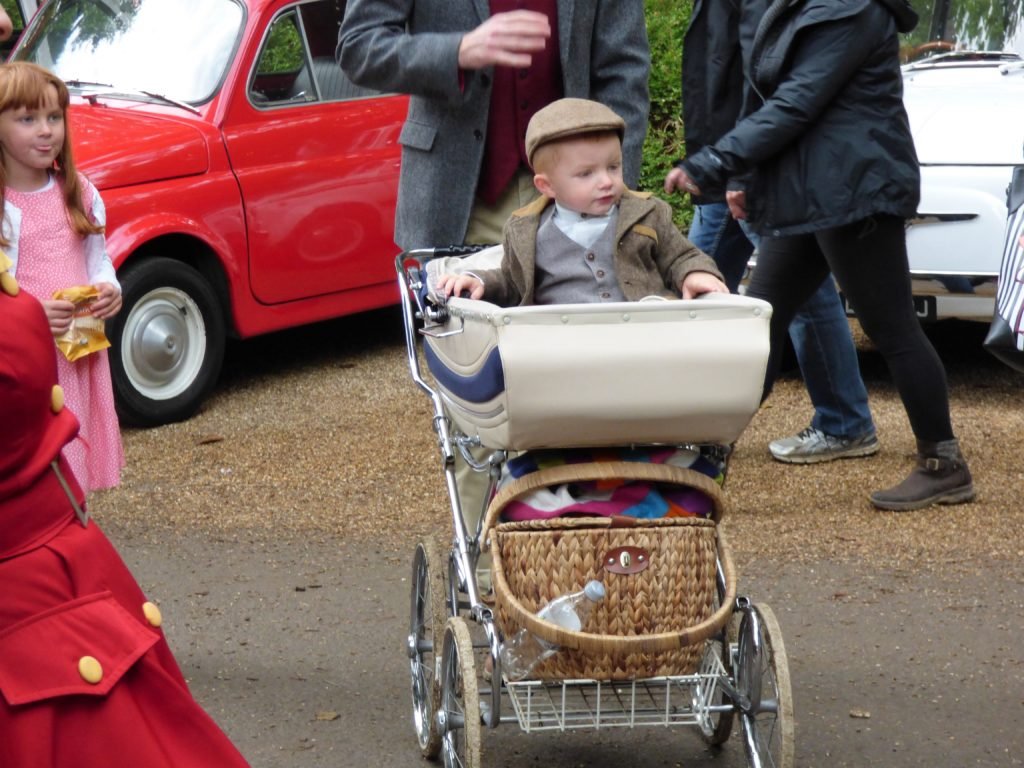 What was interesting and quite lovely, was that Karen and I agreed, we already felt as though we had experienced a whole day's worth of fun and adventure, and we had barely made it through the gates at that point!  …and the day only continued to get better!
…and here (below) is our chauffeur – and he was wonderful!  Not only chauffeuring us around the grounds, but also running errands…  We felt like royalty.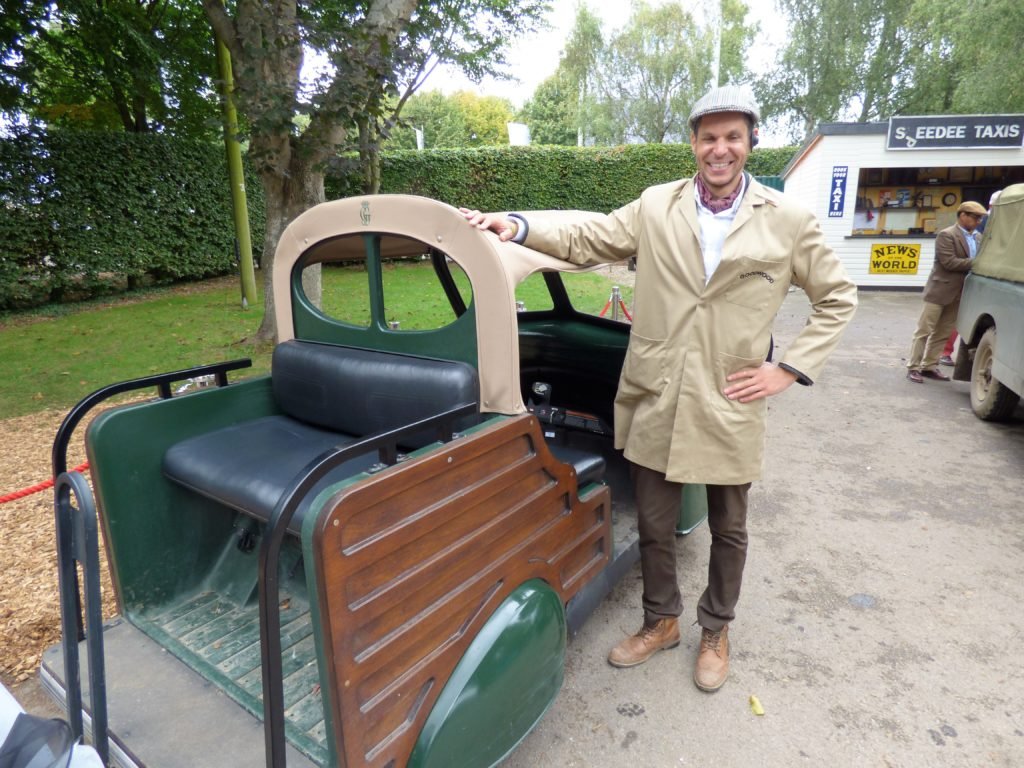 …and we were perched on the back…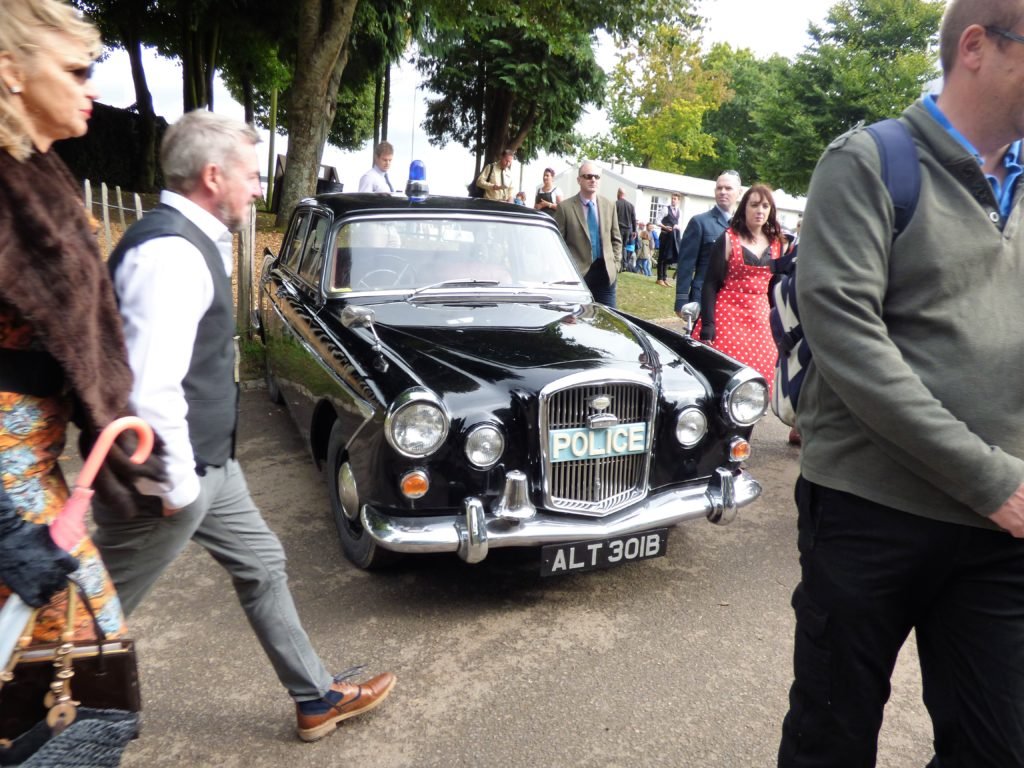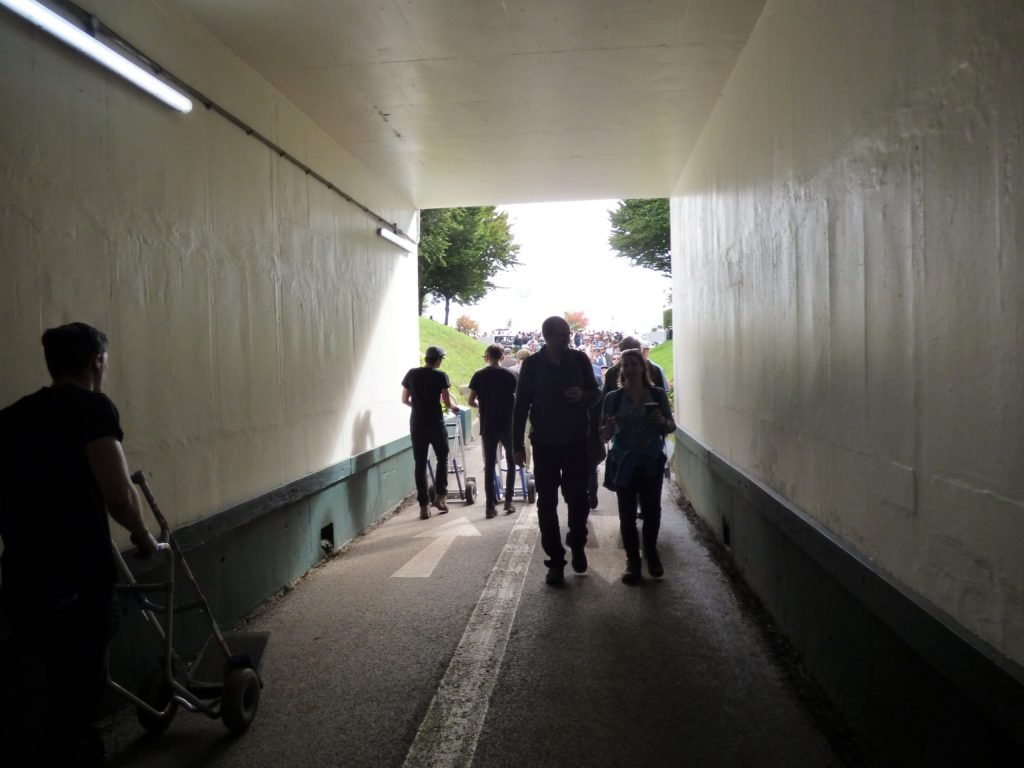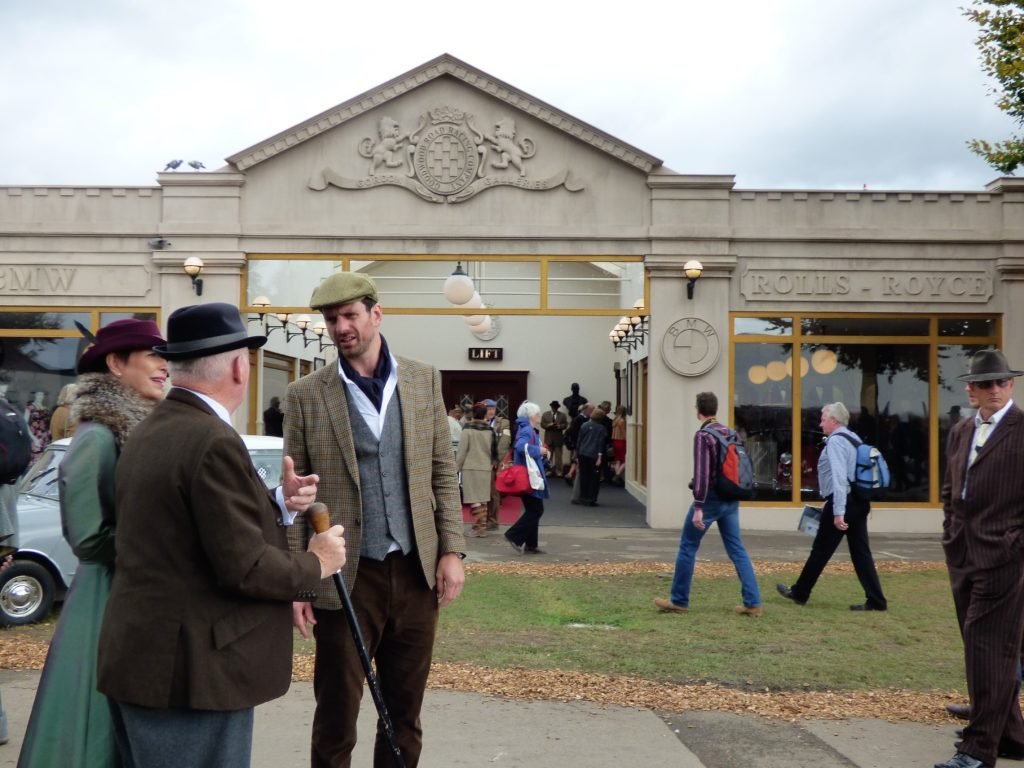 By this stage of the day, my cheeks were sore from smiling soooooooo brightly!!!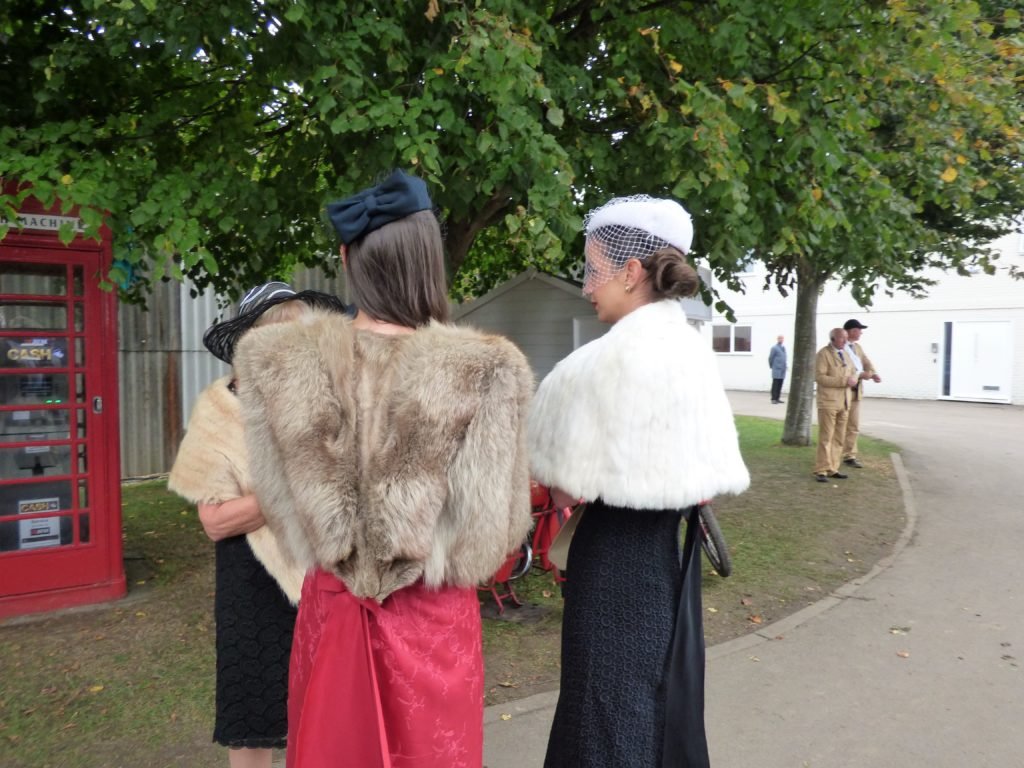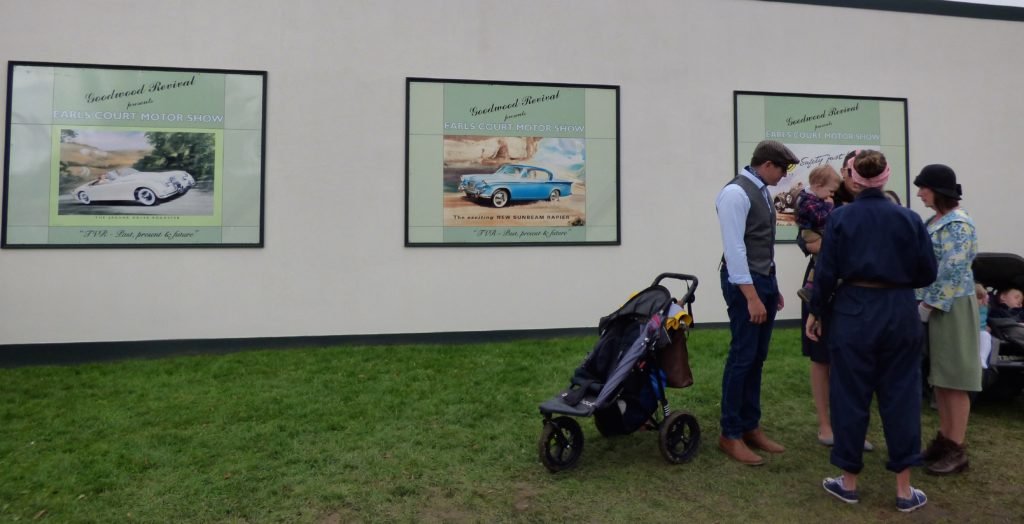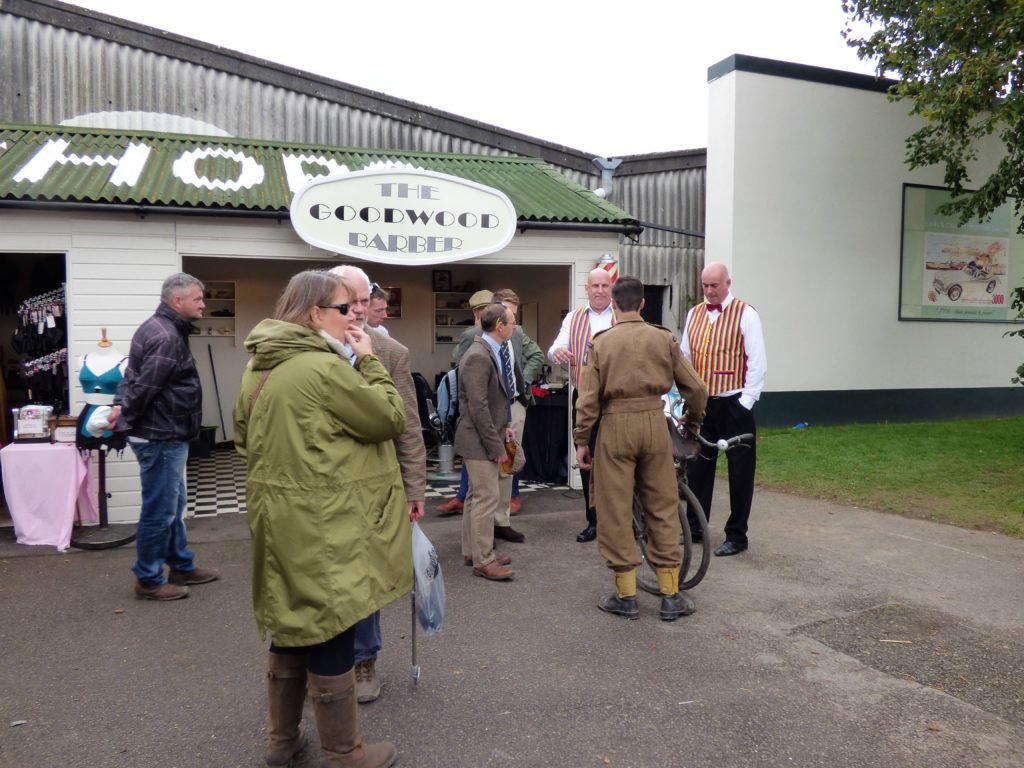 There was sooooooo much to see and do, we have already decided that next year we are doing the entire weekend, not just one day – and VIP all the way, of course!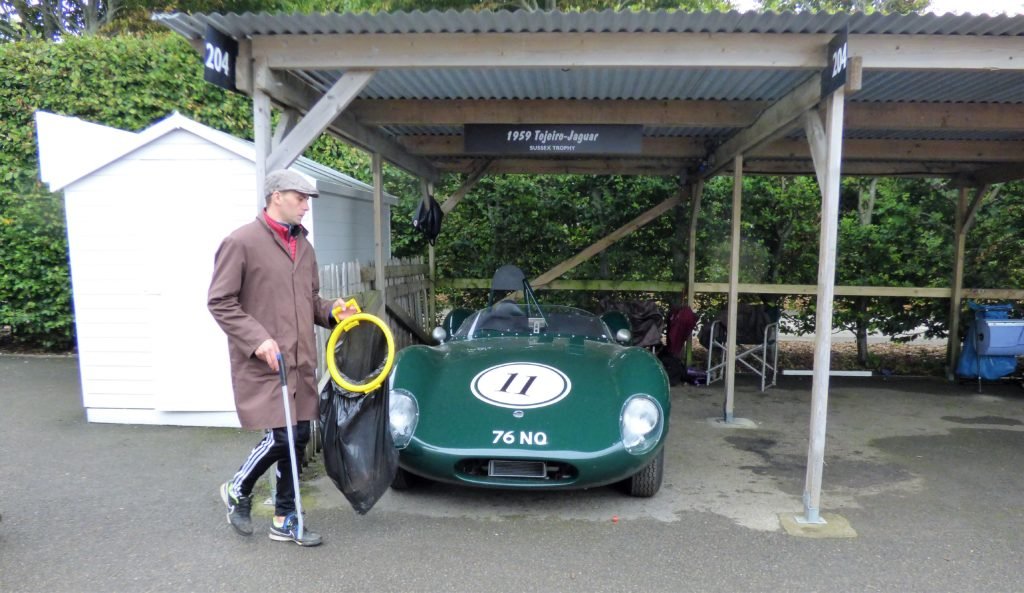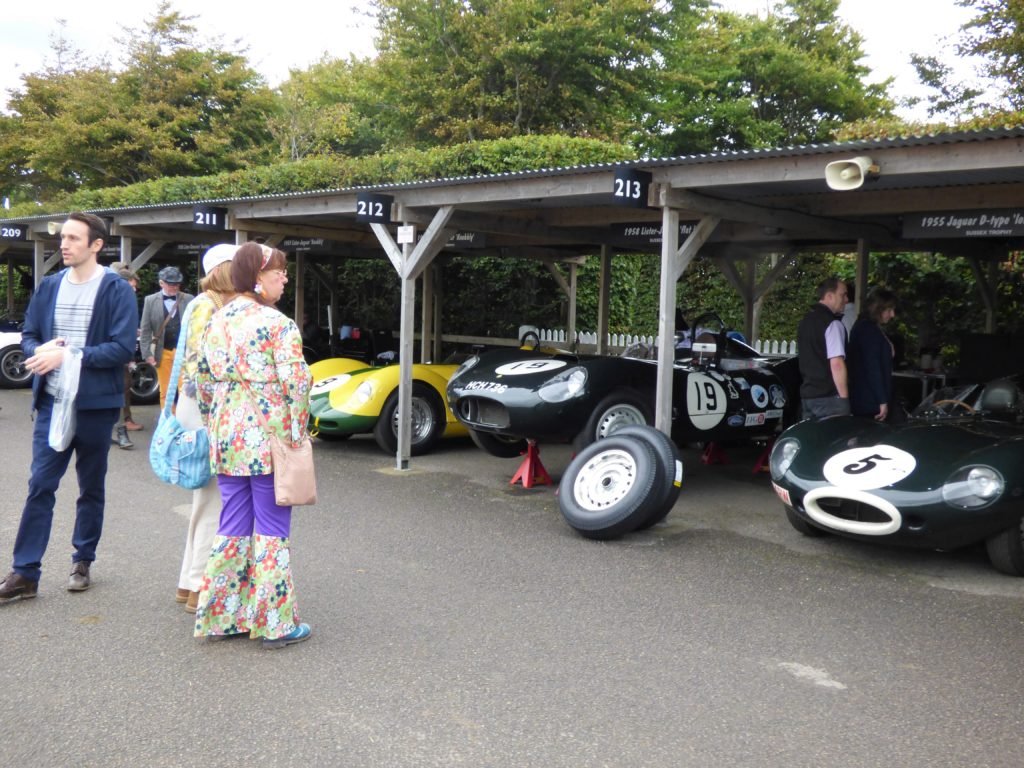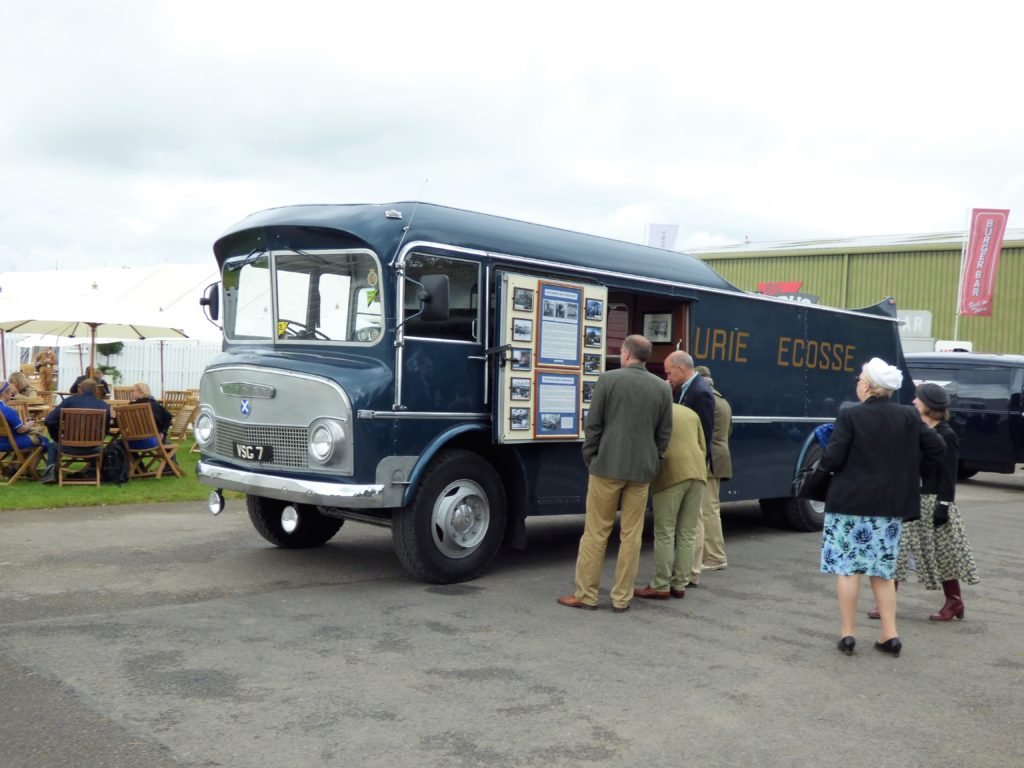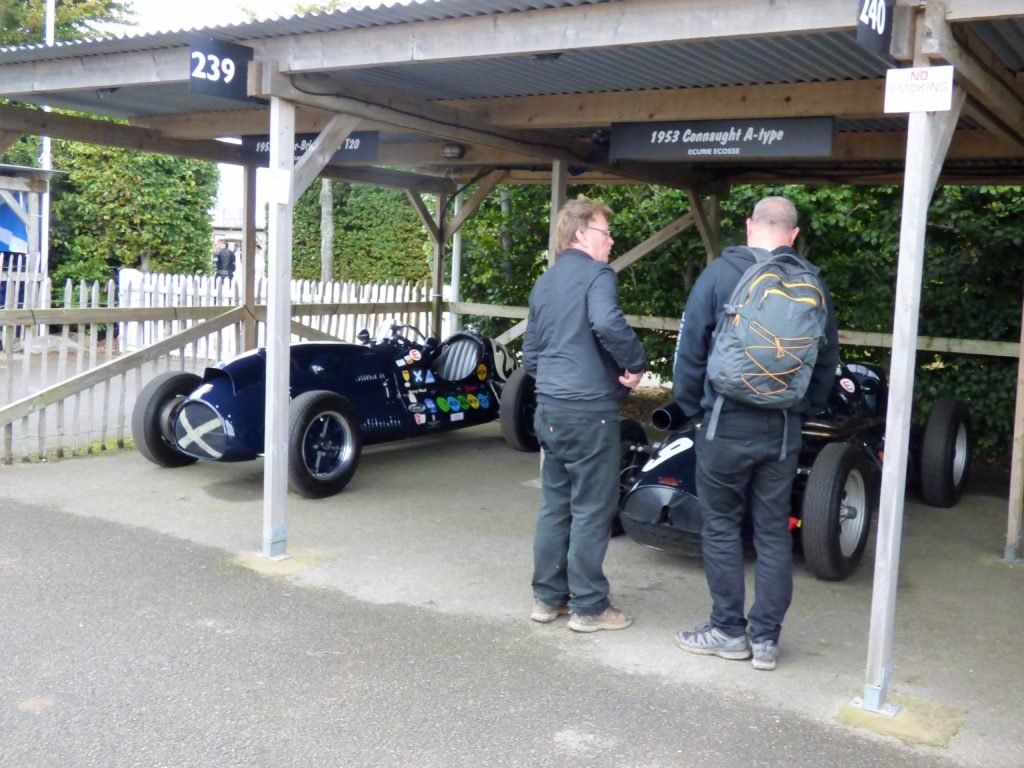 Up, up and away!
Our first destination?  Past all the vintage aircraft for our helicopter ride!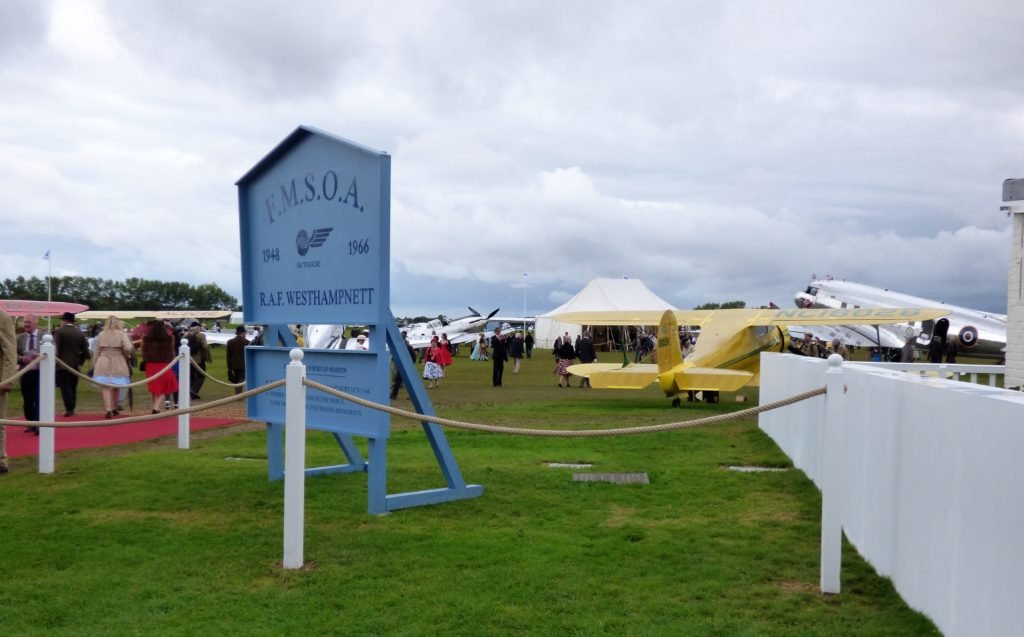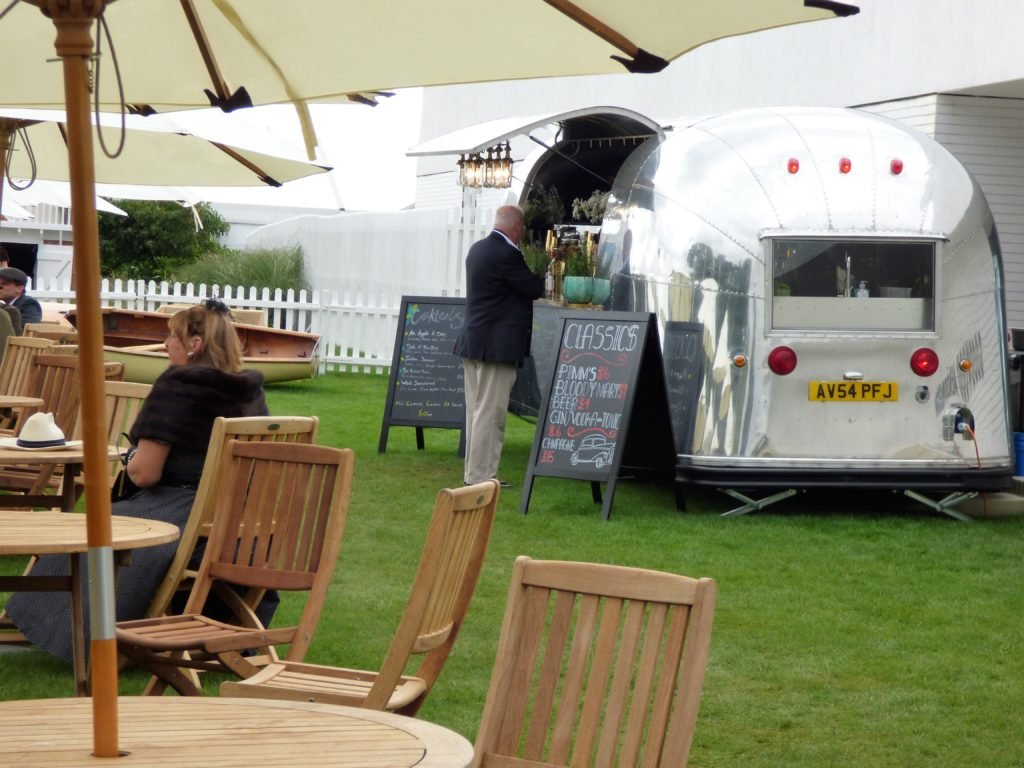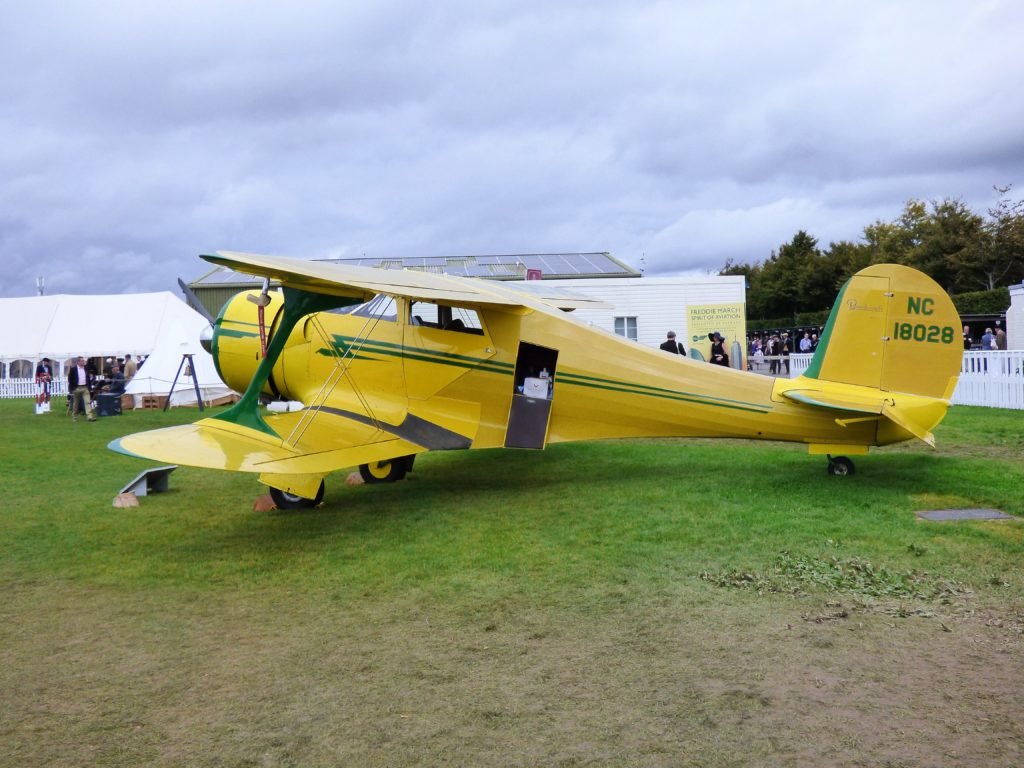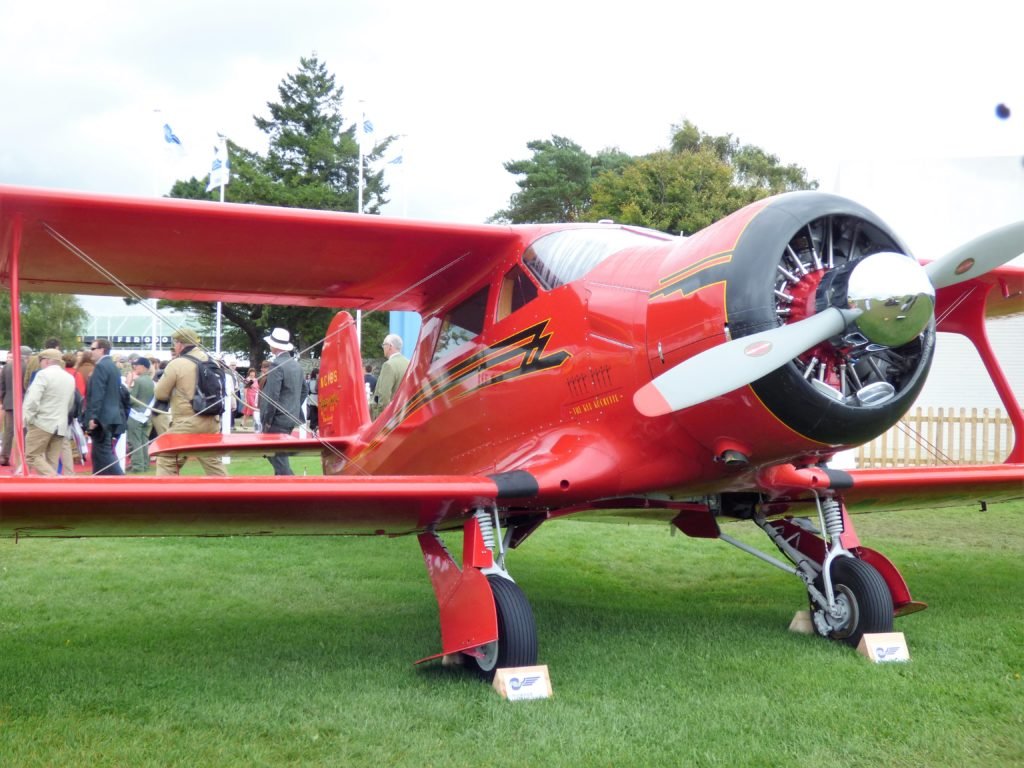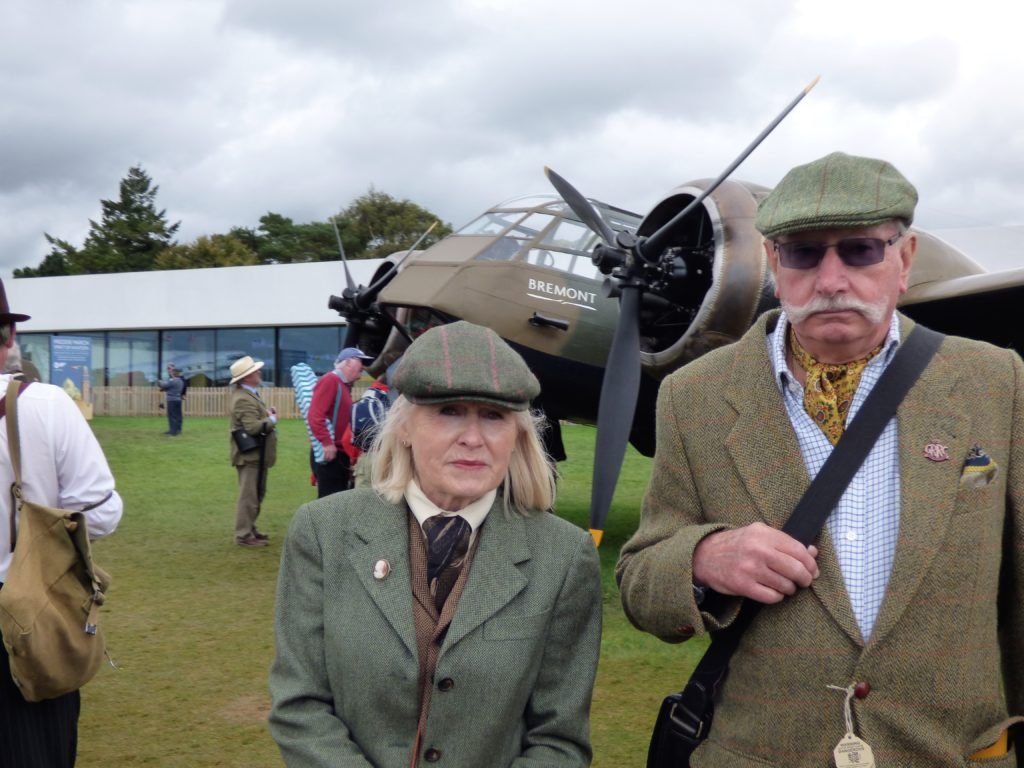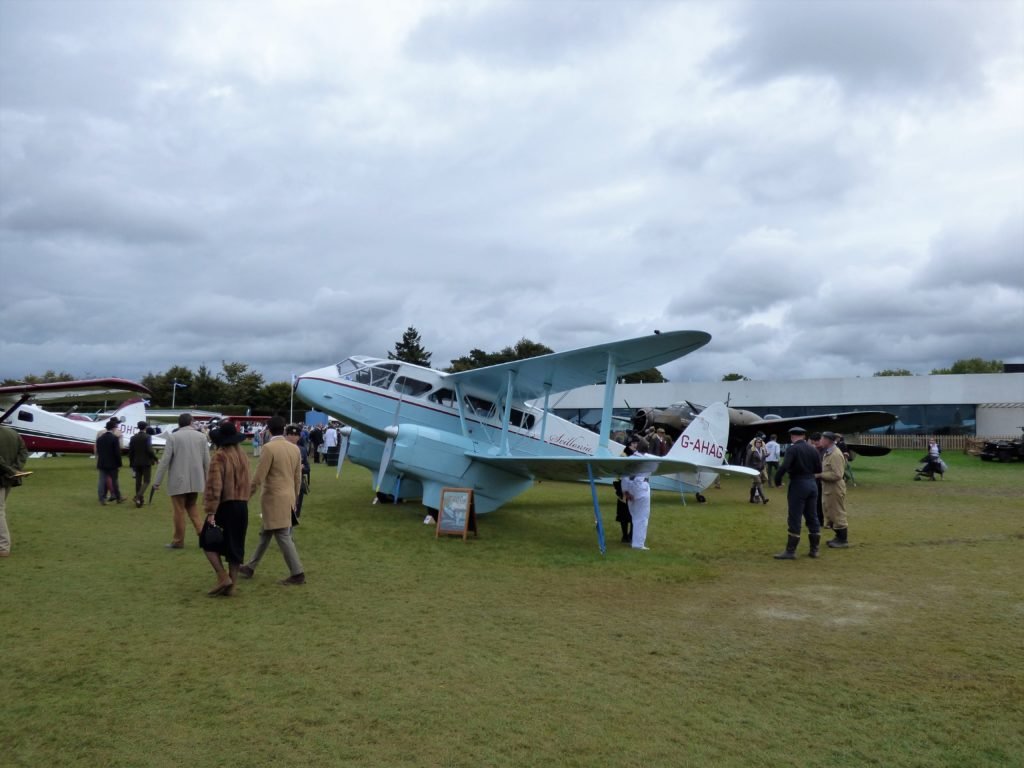 This was the departures lounge…
…and our next form of transport – Willy's Jeeps from the lounge to the helipad area…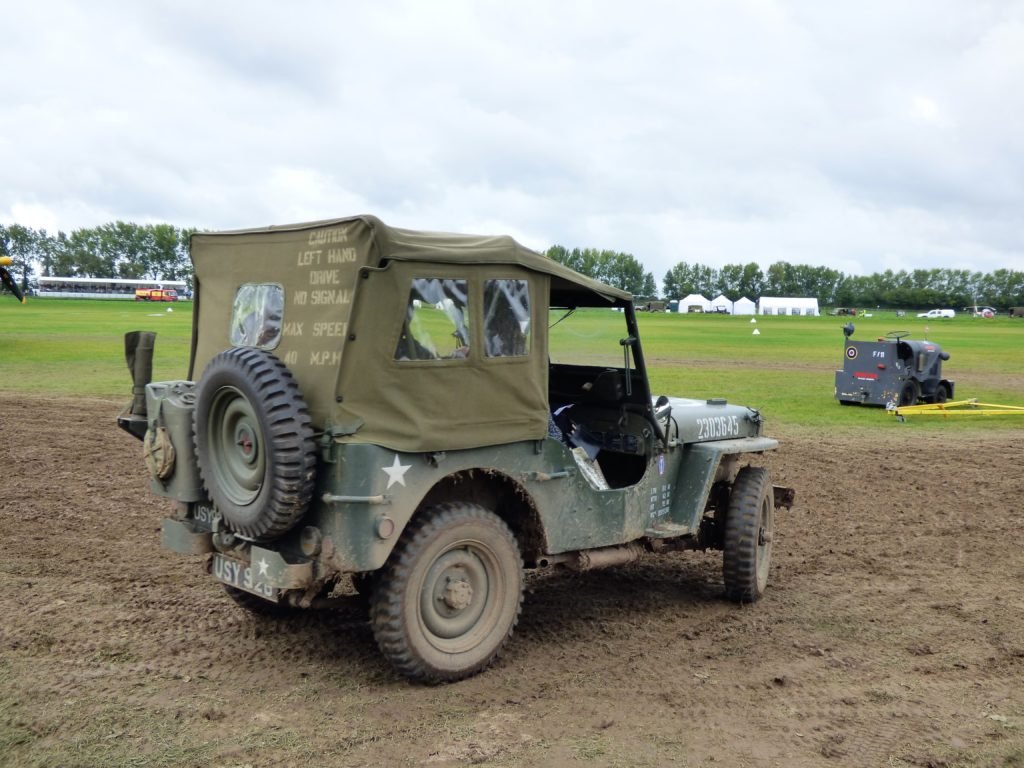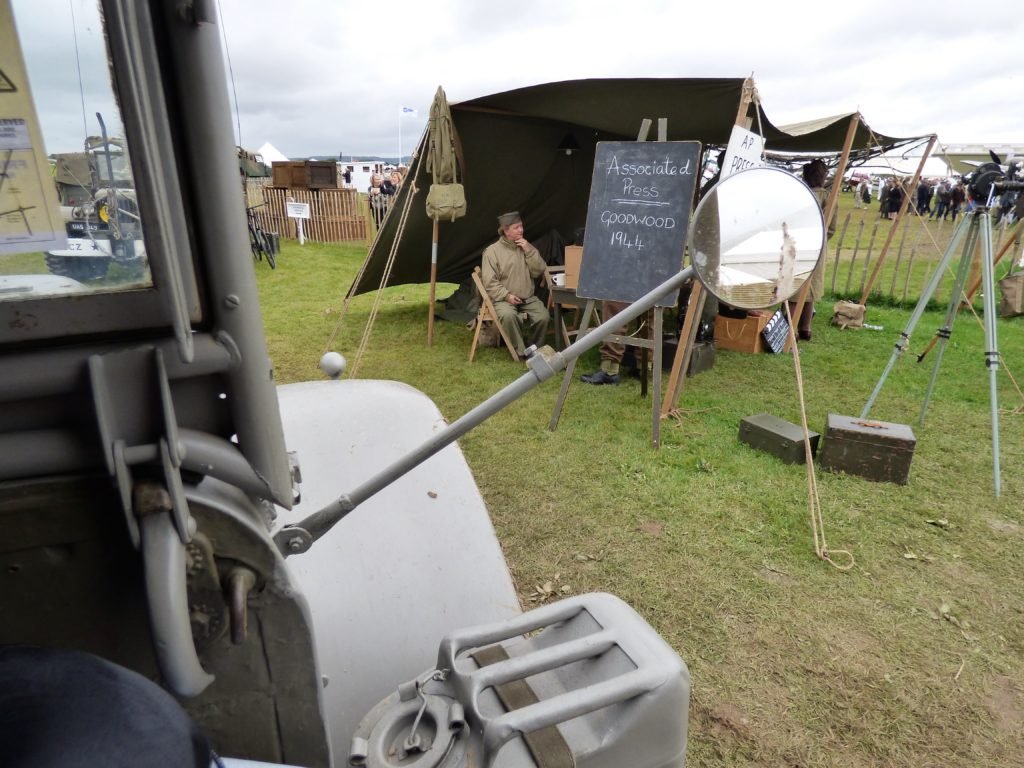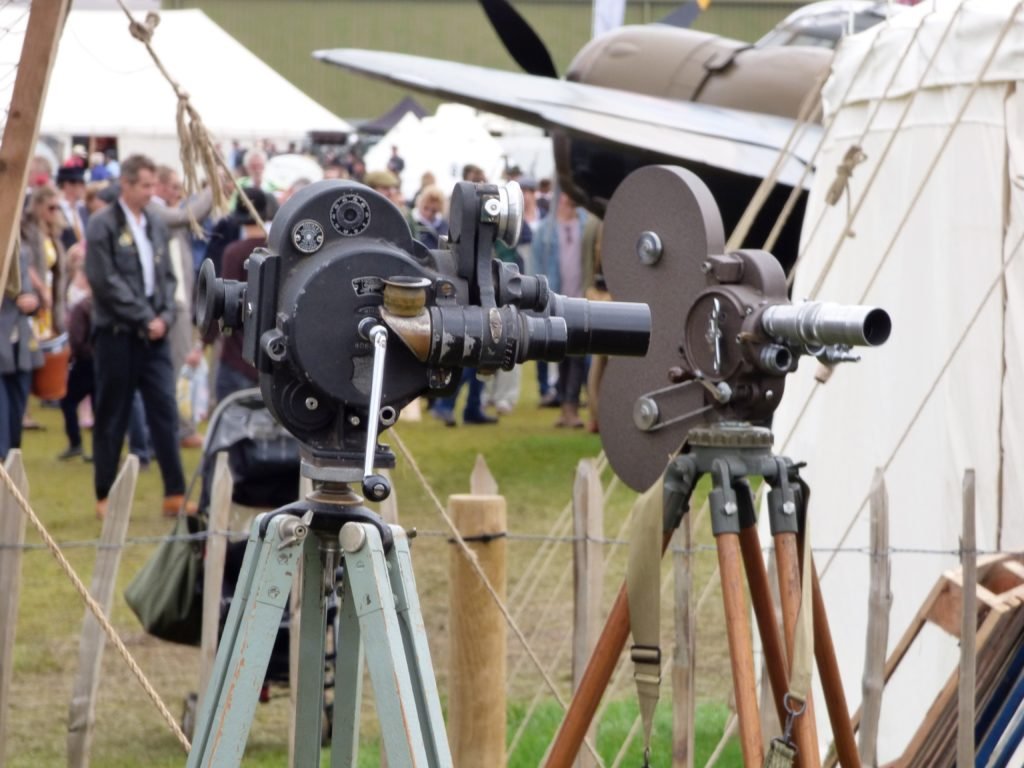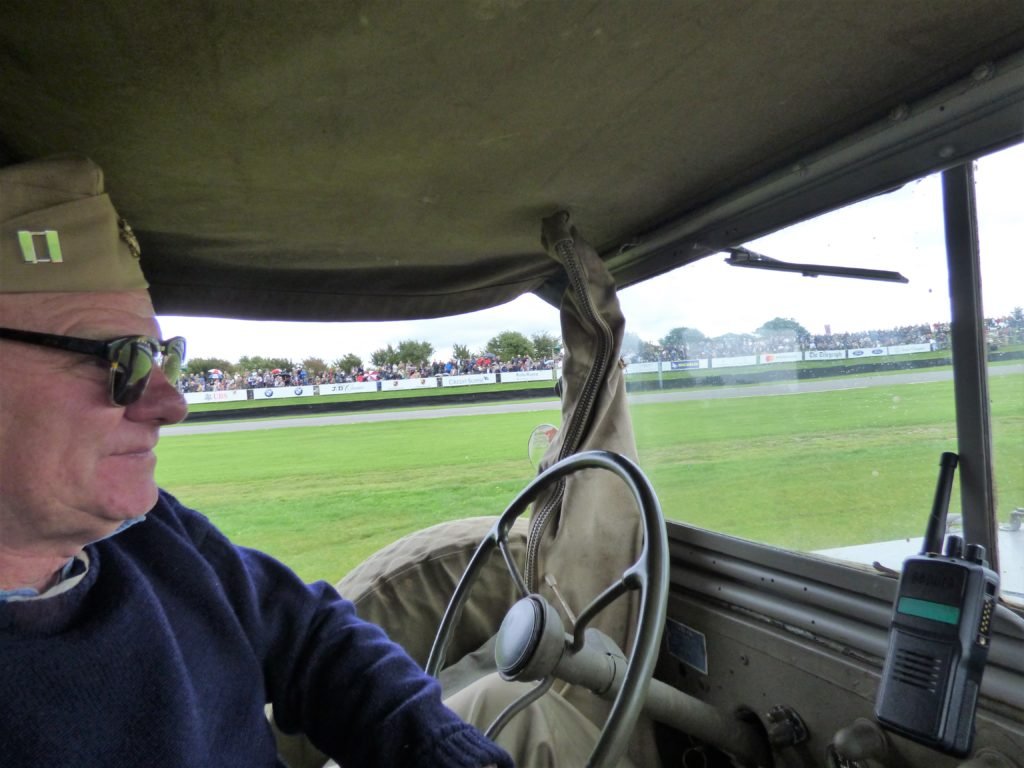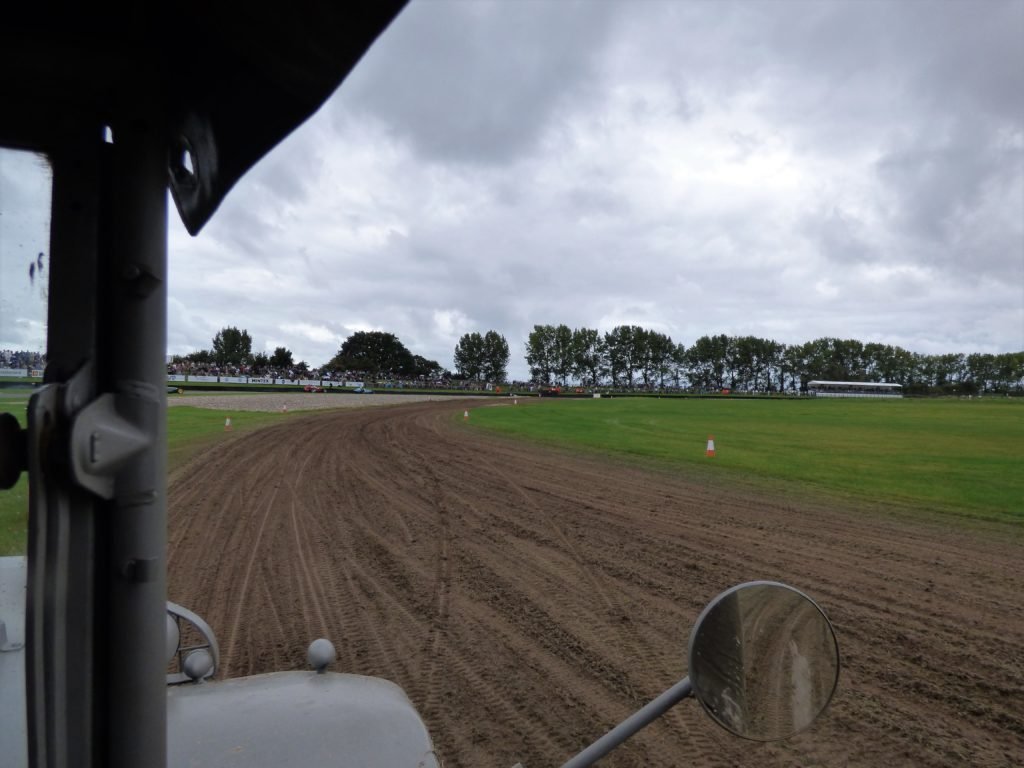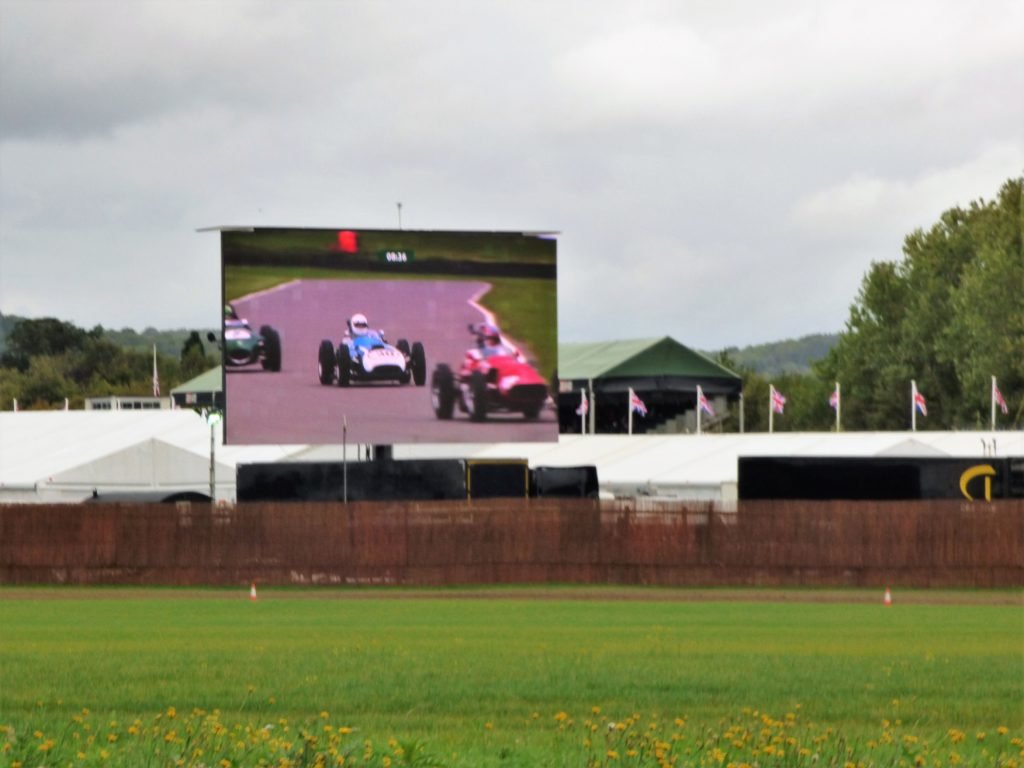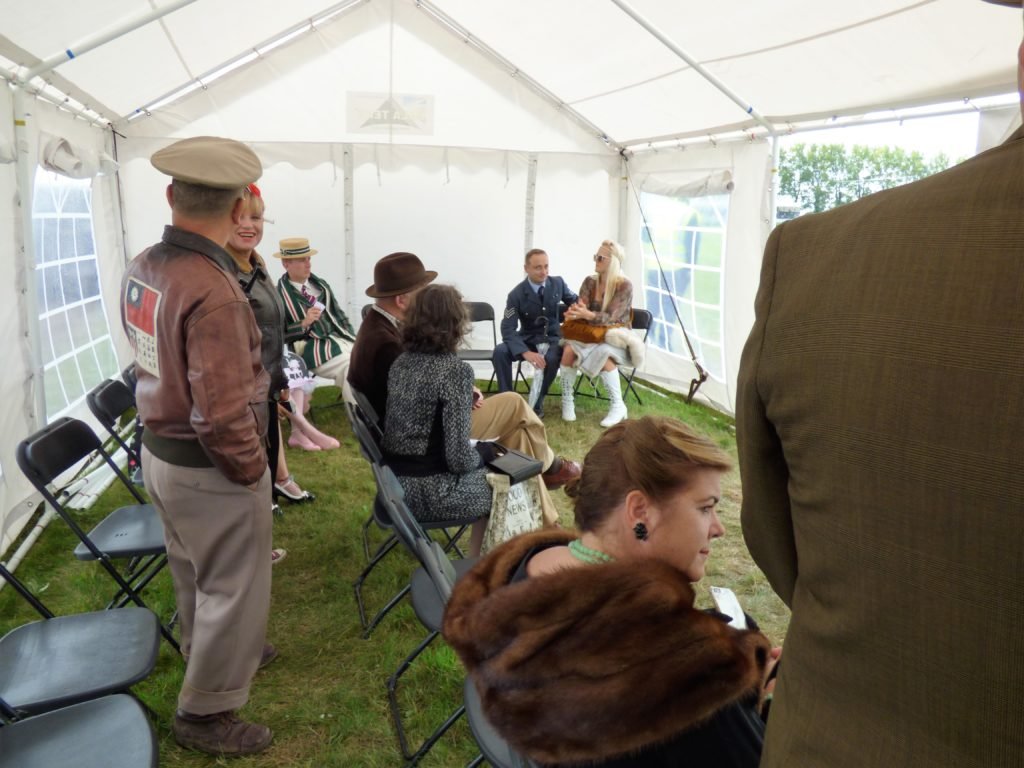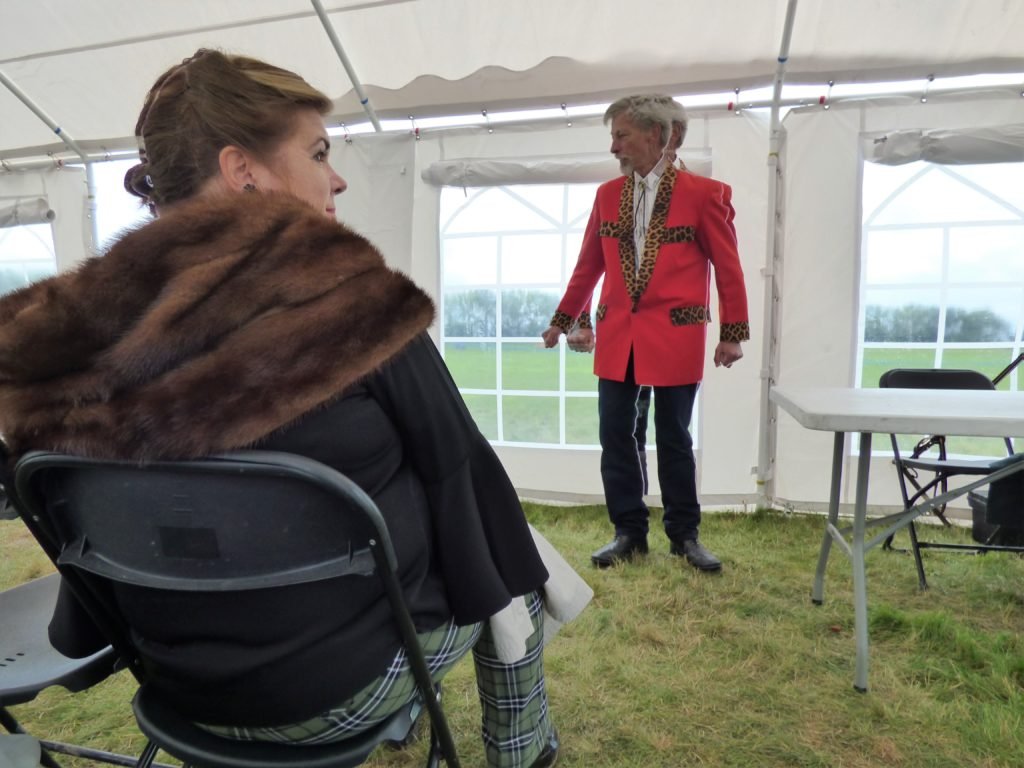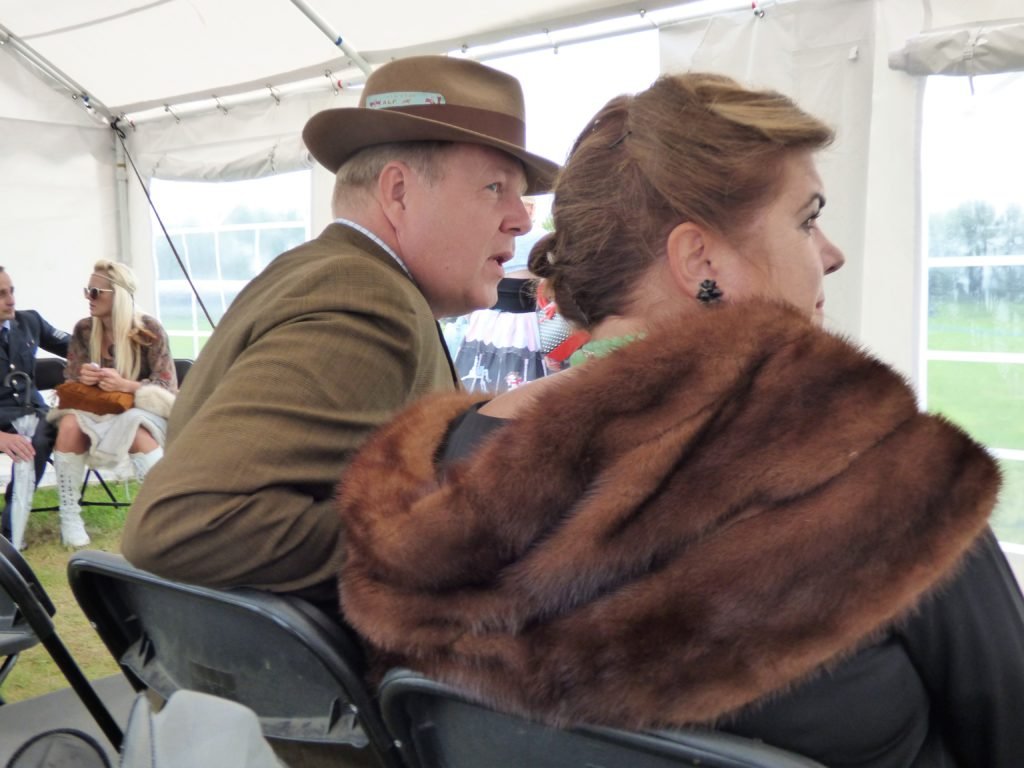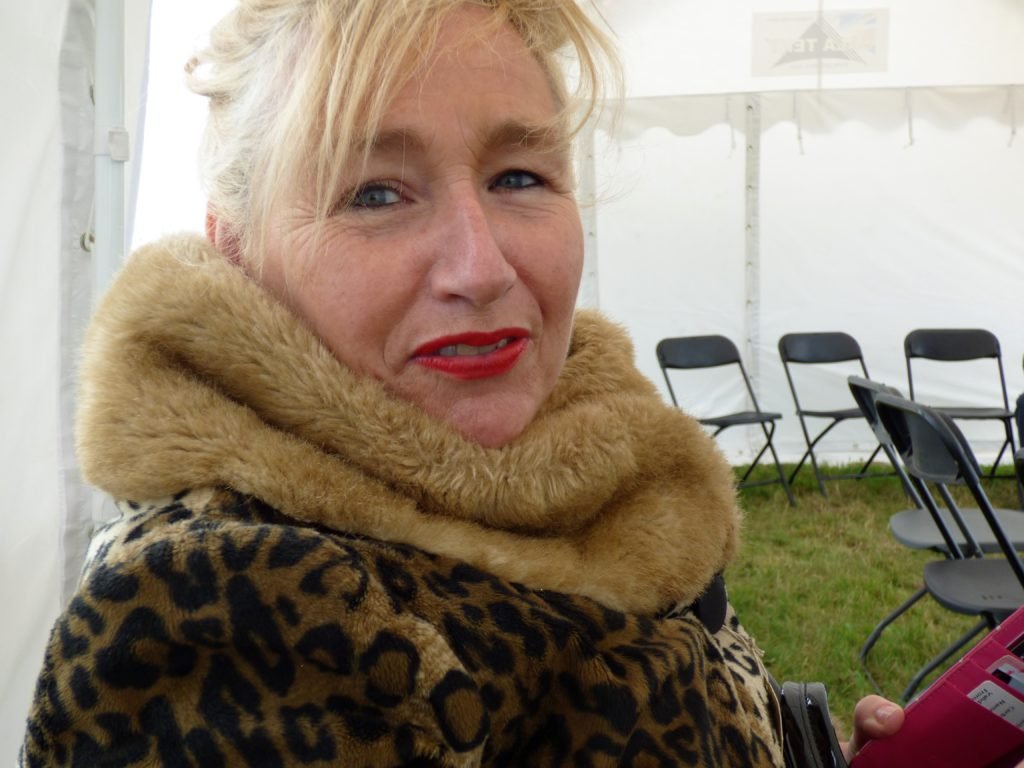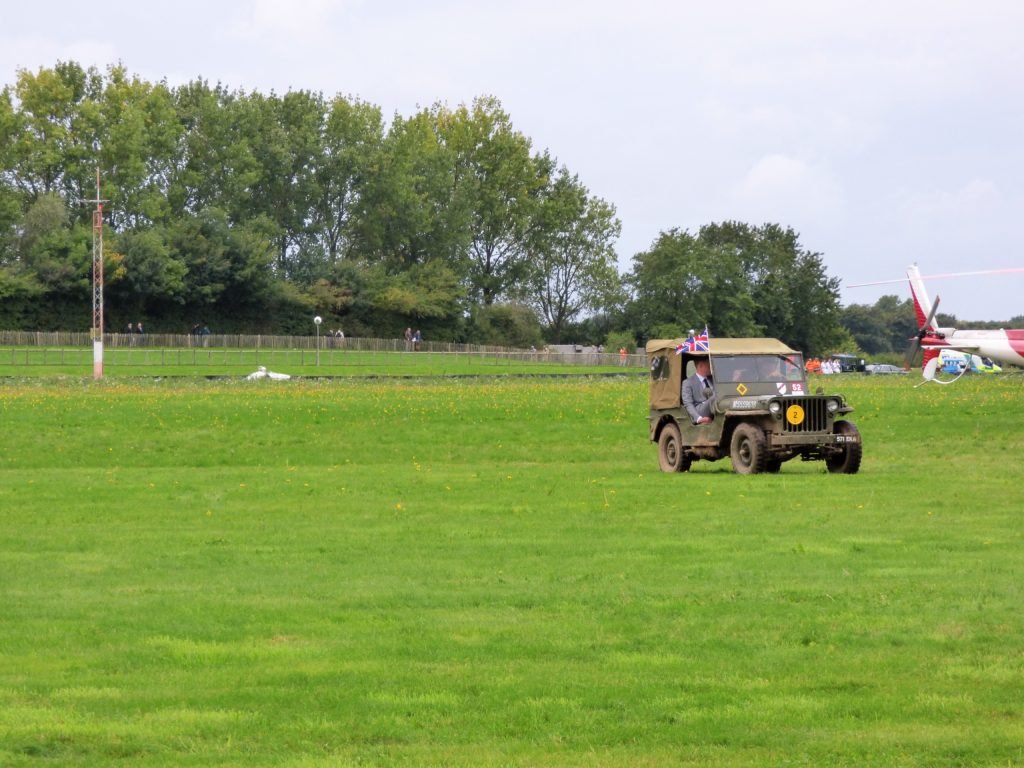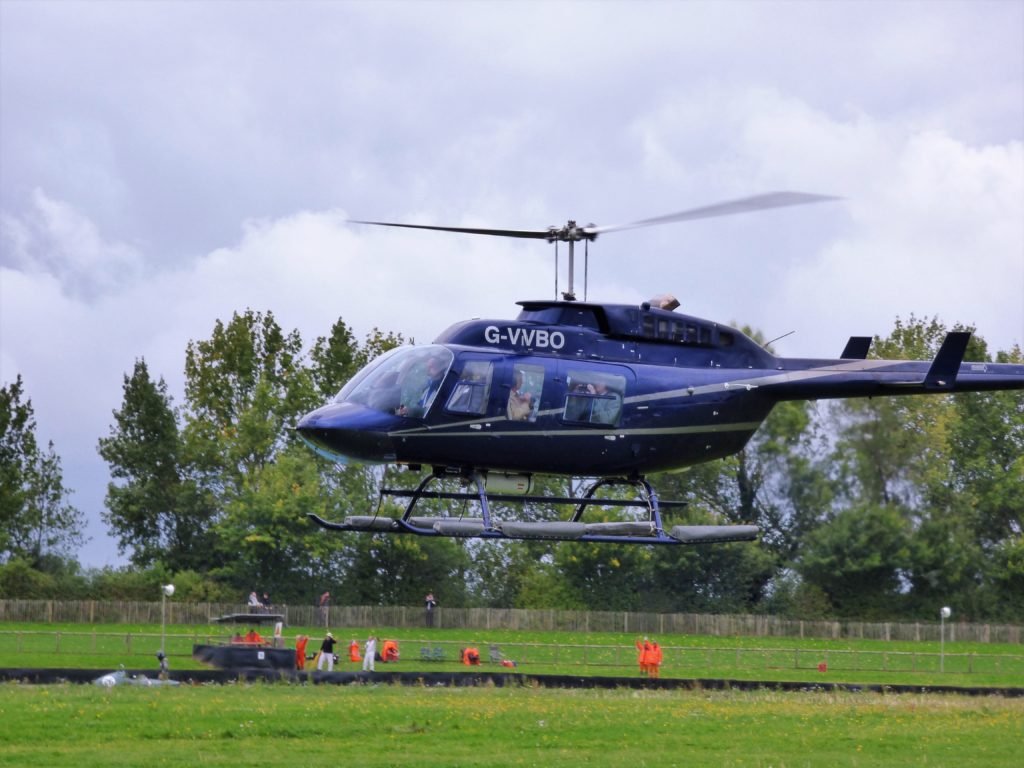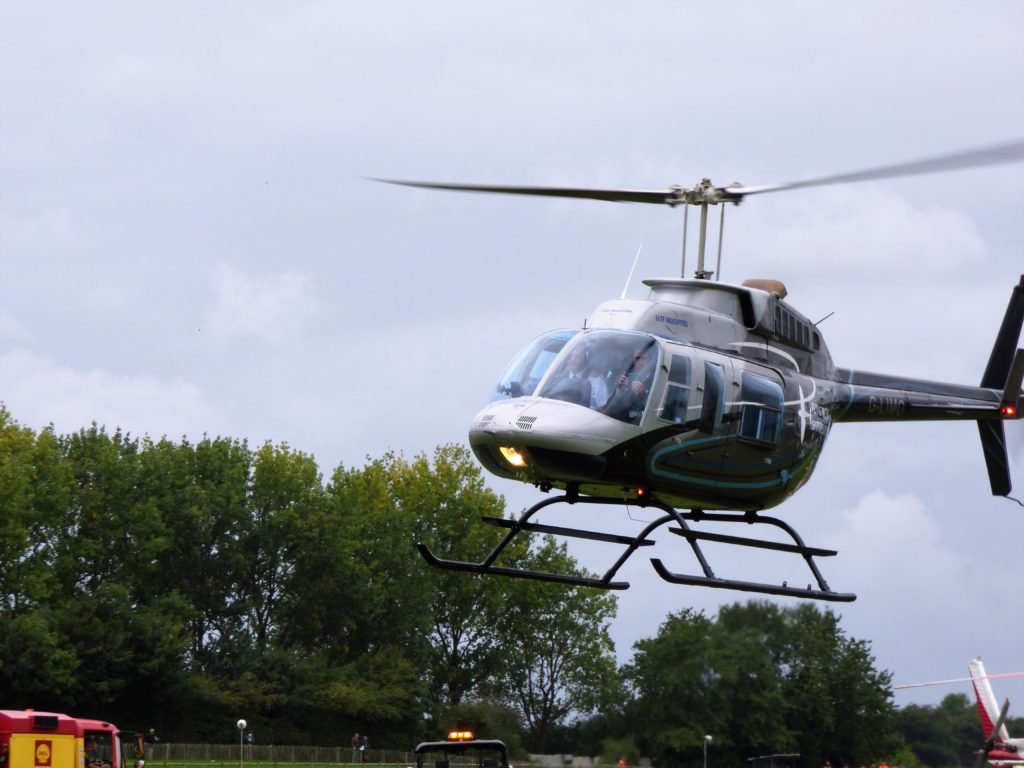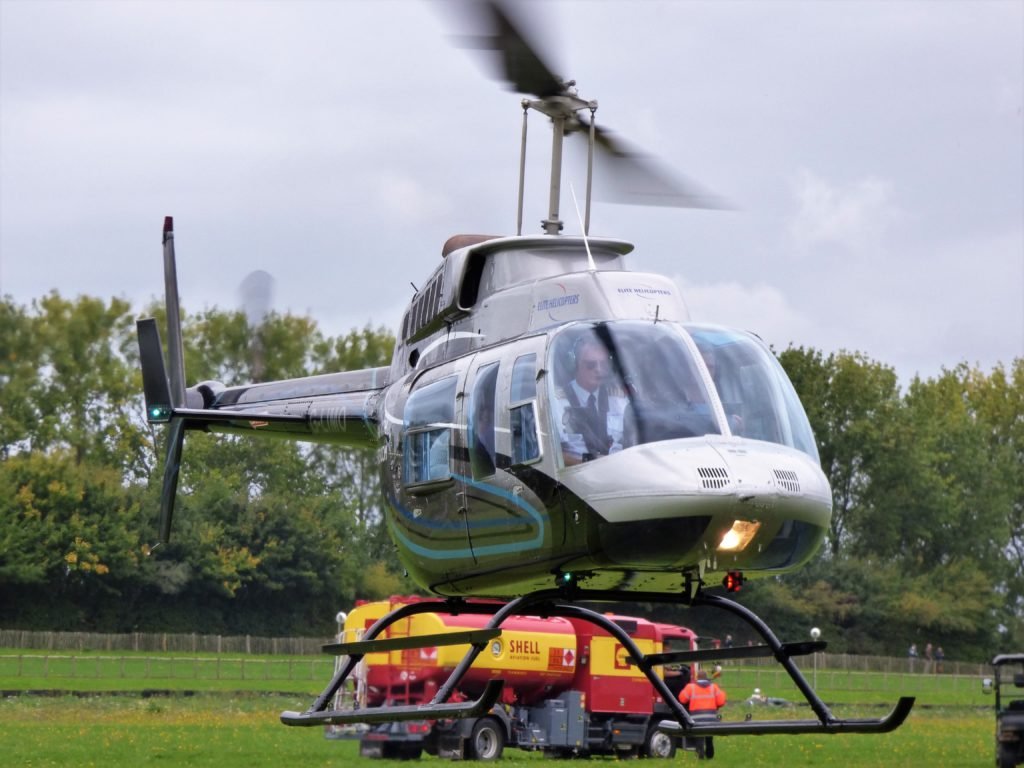 The entire team at Elite Helicopters were wonderful – as was everyone we encountered!
Some go-go juice for our chopper…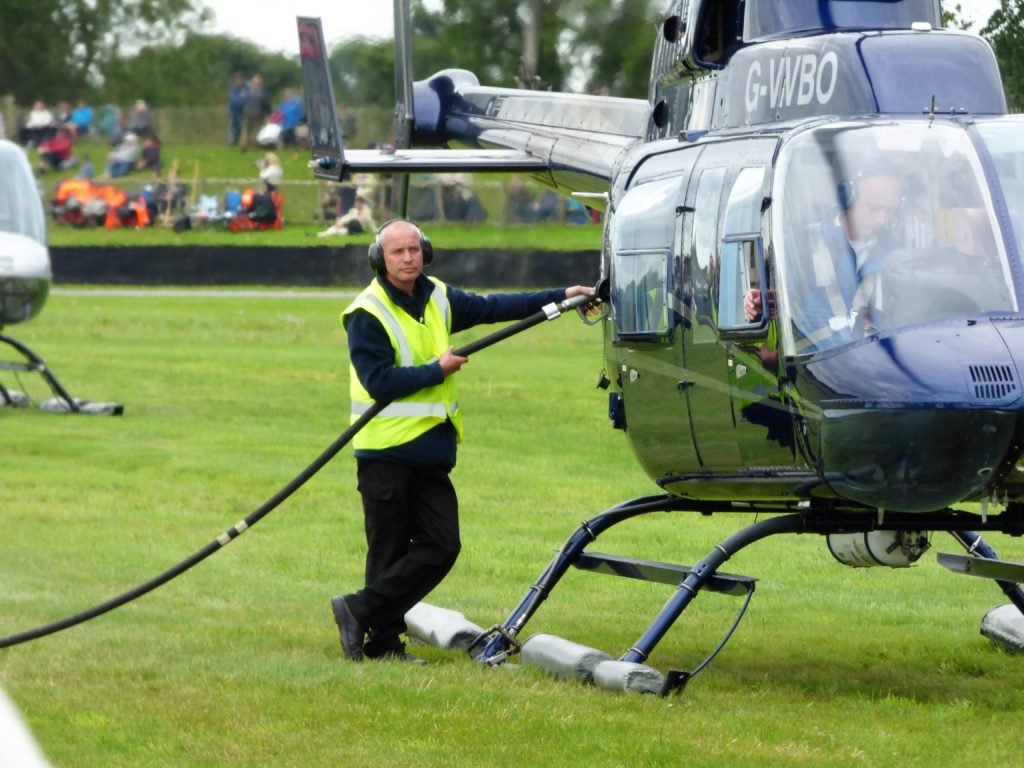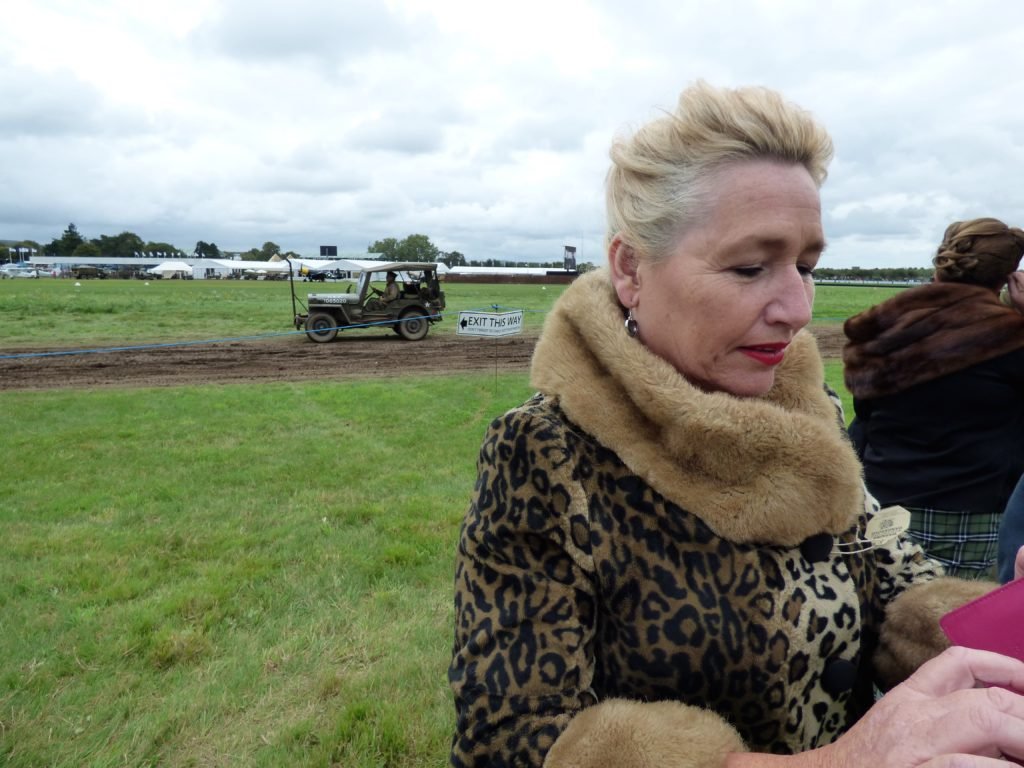 …and we are up!!!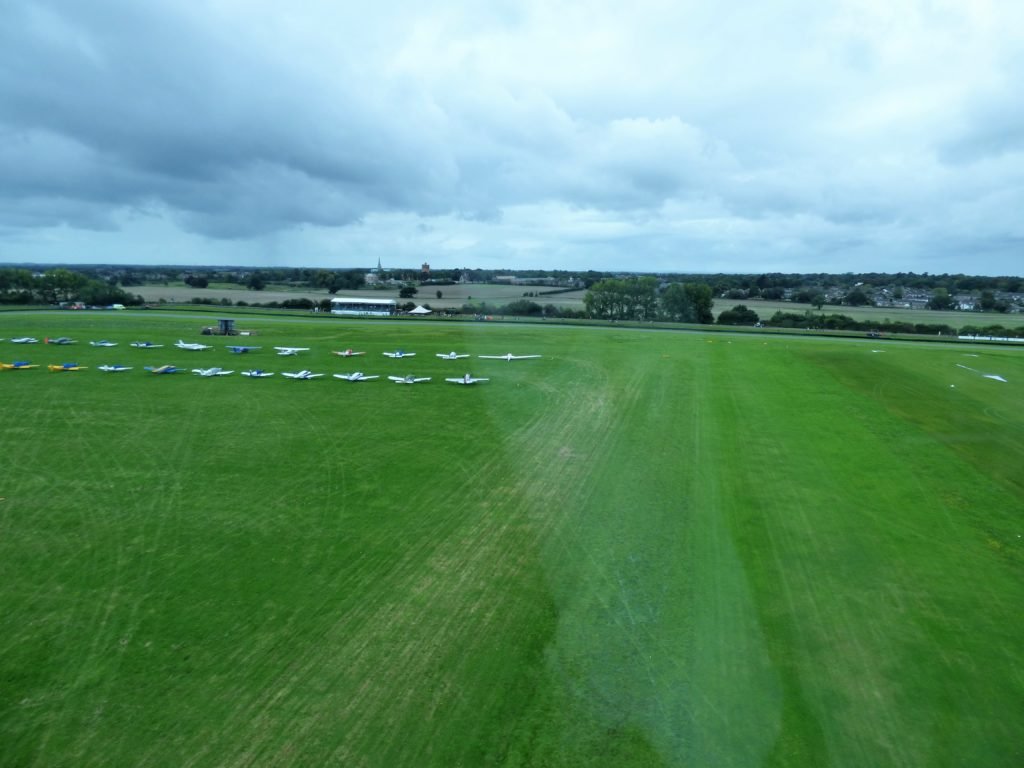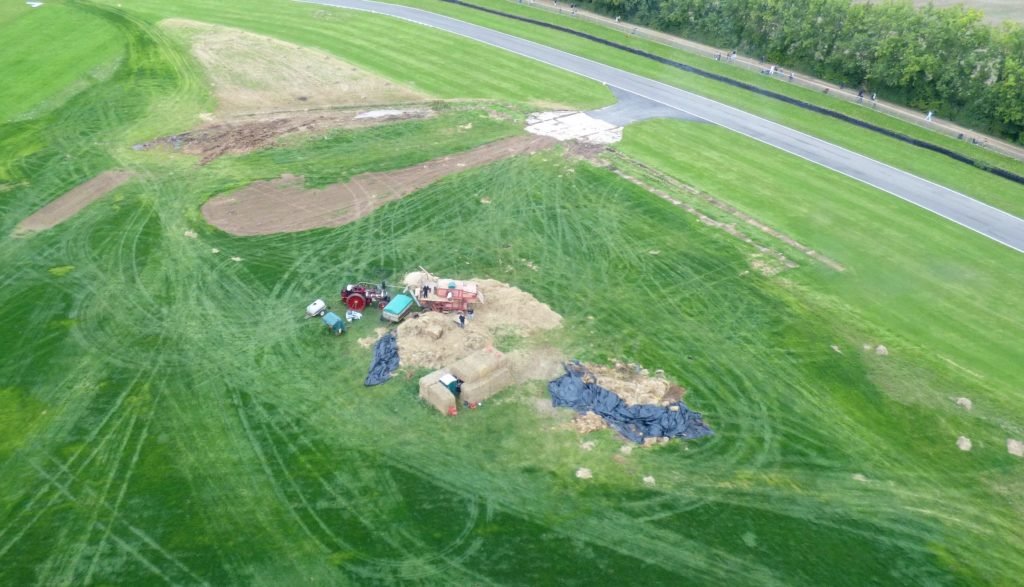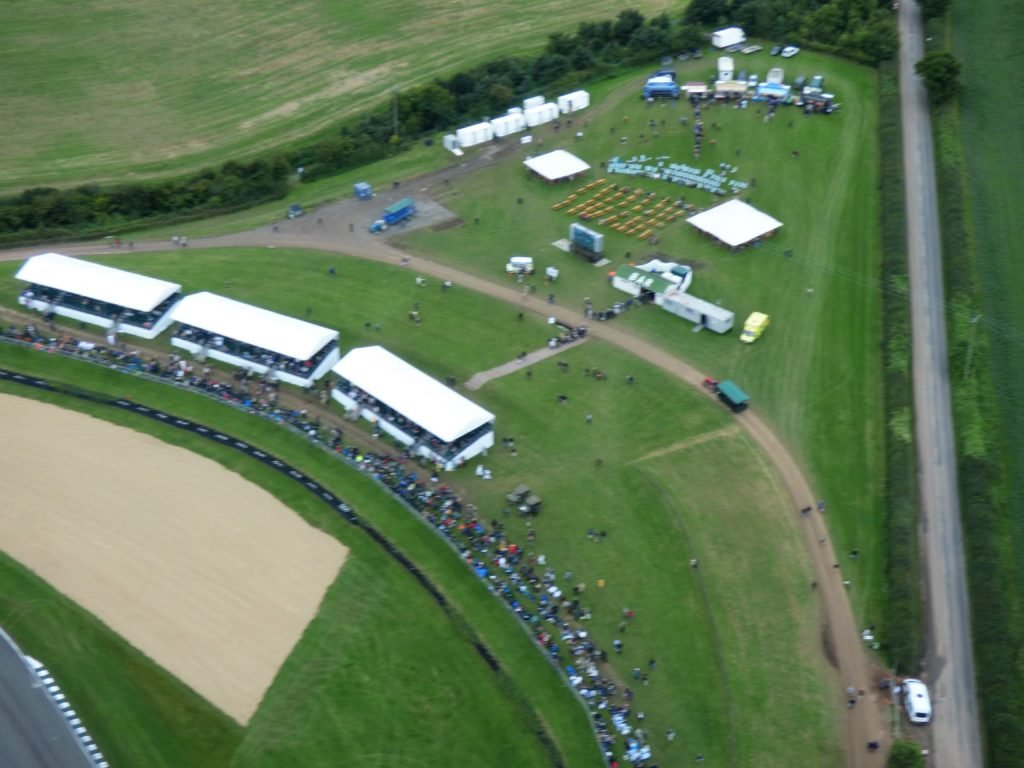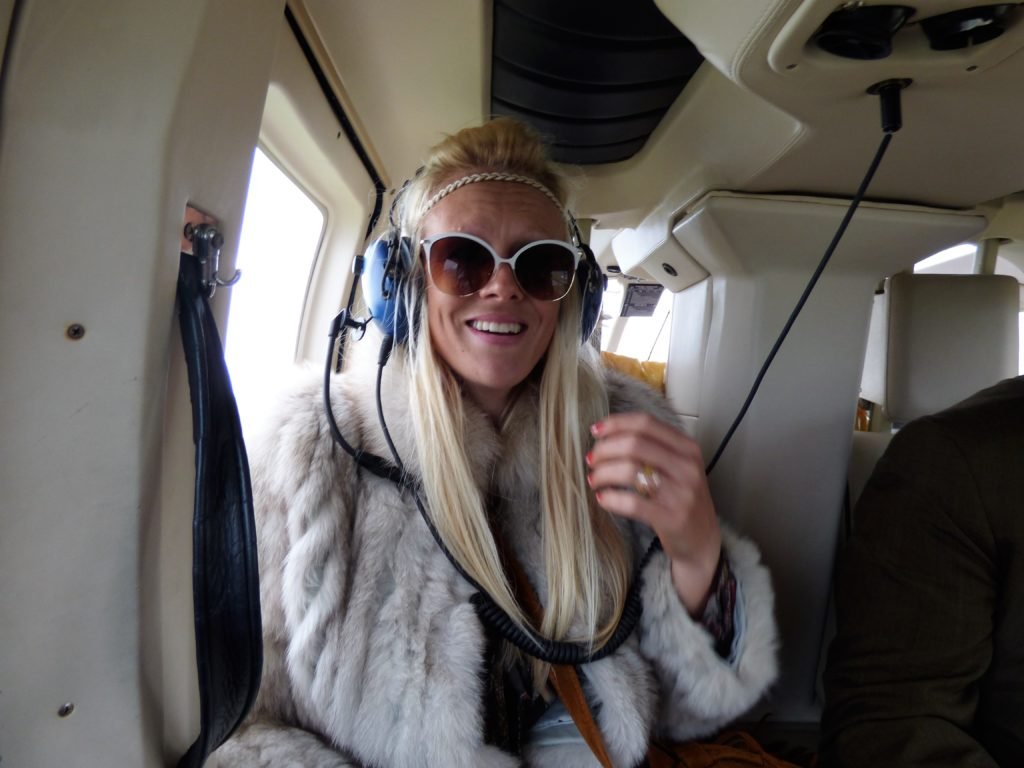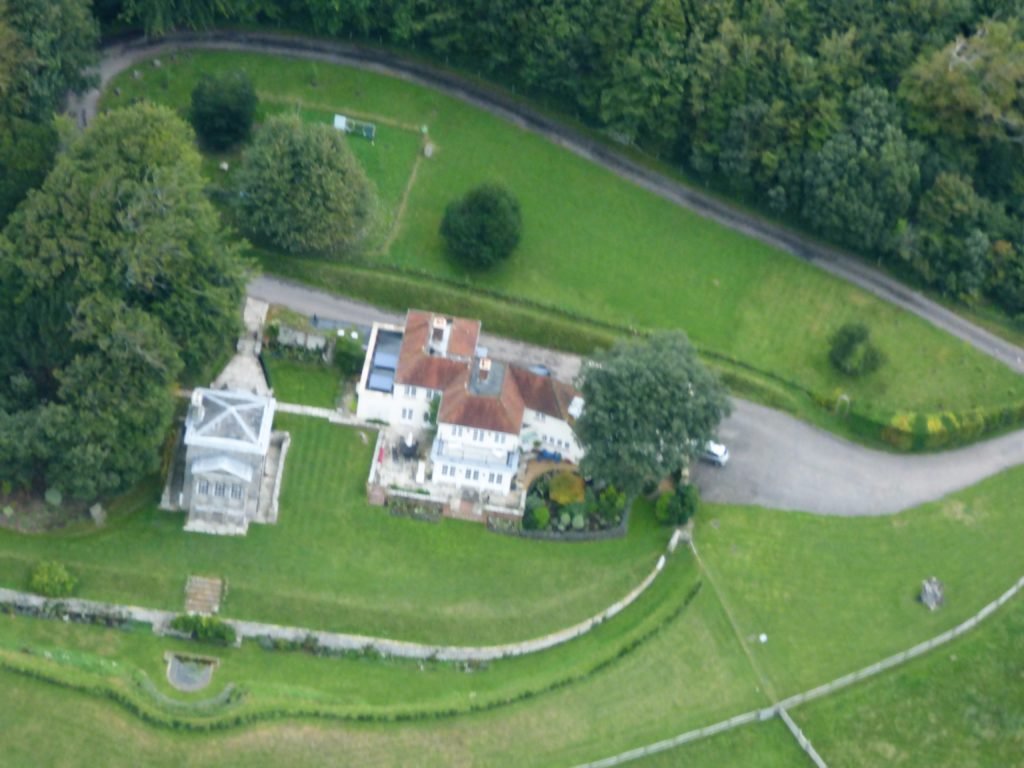 This was the onsite camping…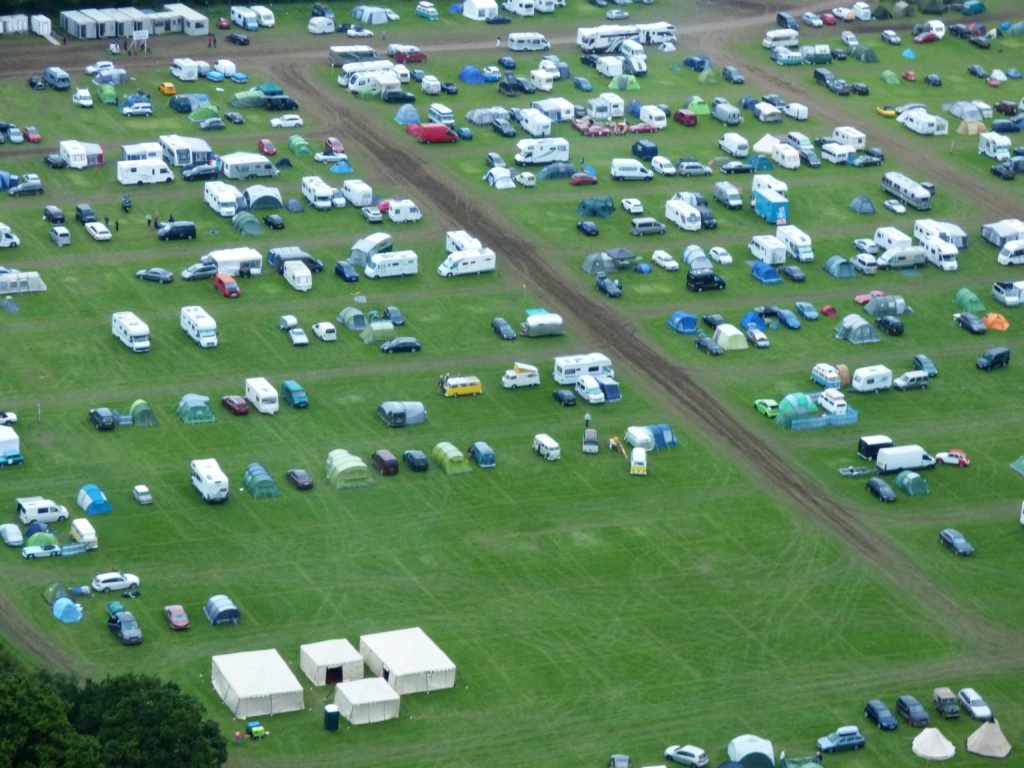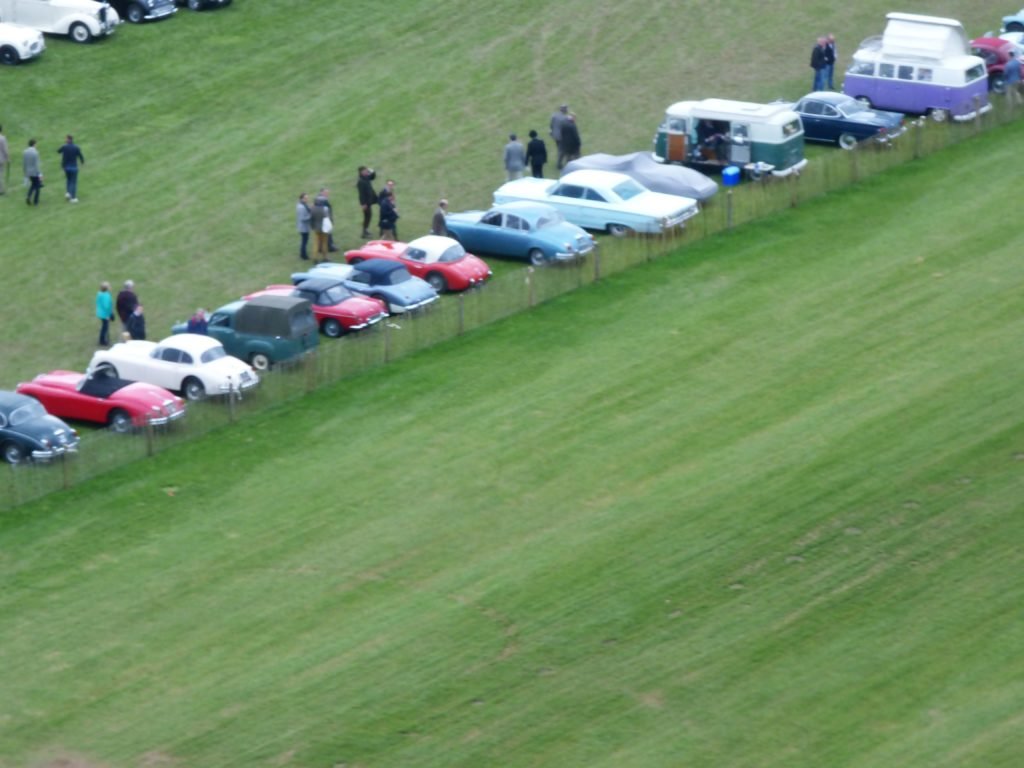 What a fabulous experience!!!  This was my first helicopter flight (another check off the Bucket List) and I loved every minute of it!  I want one!  🙂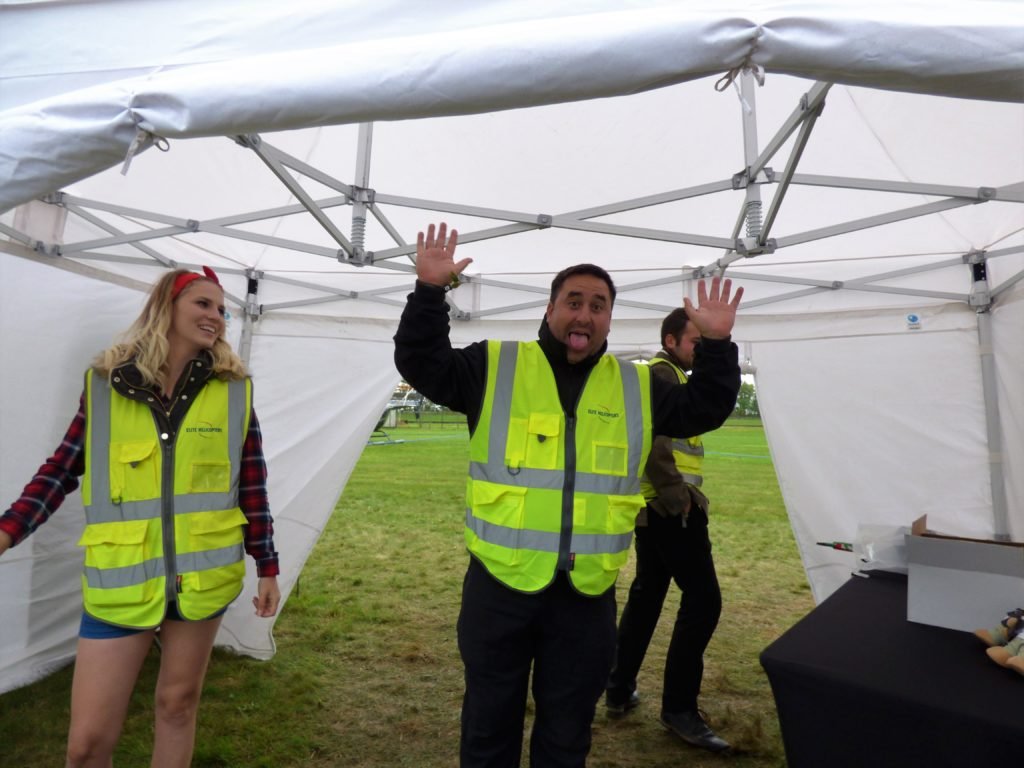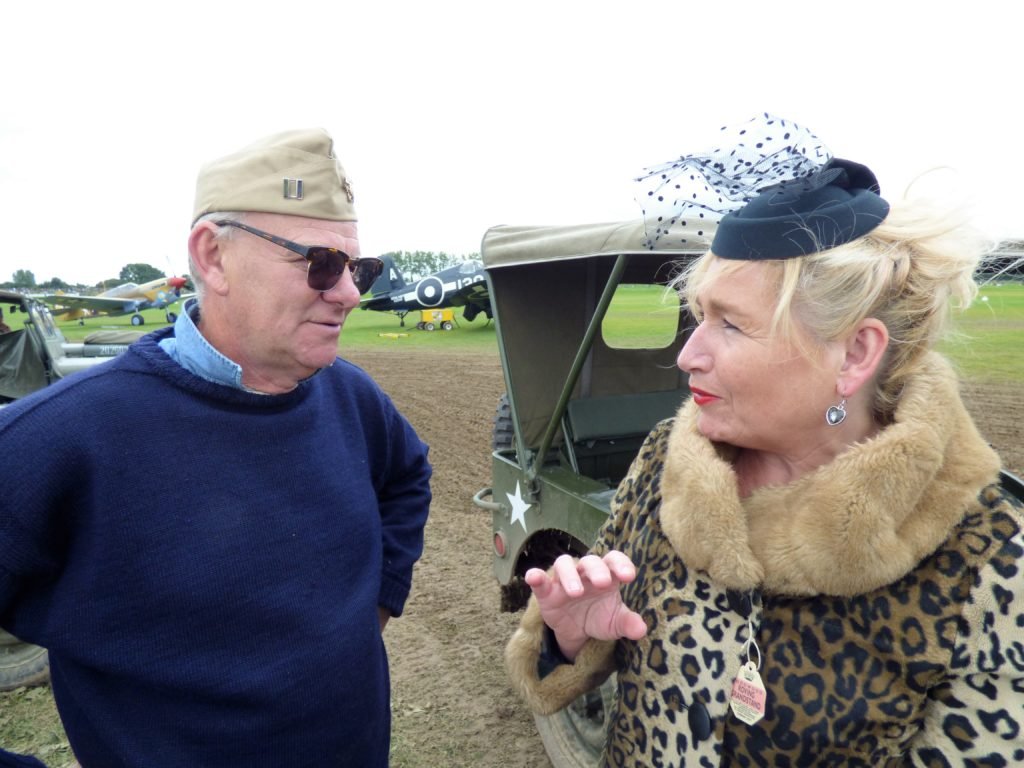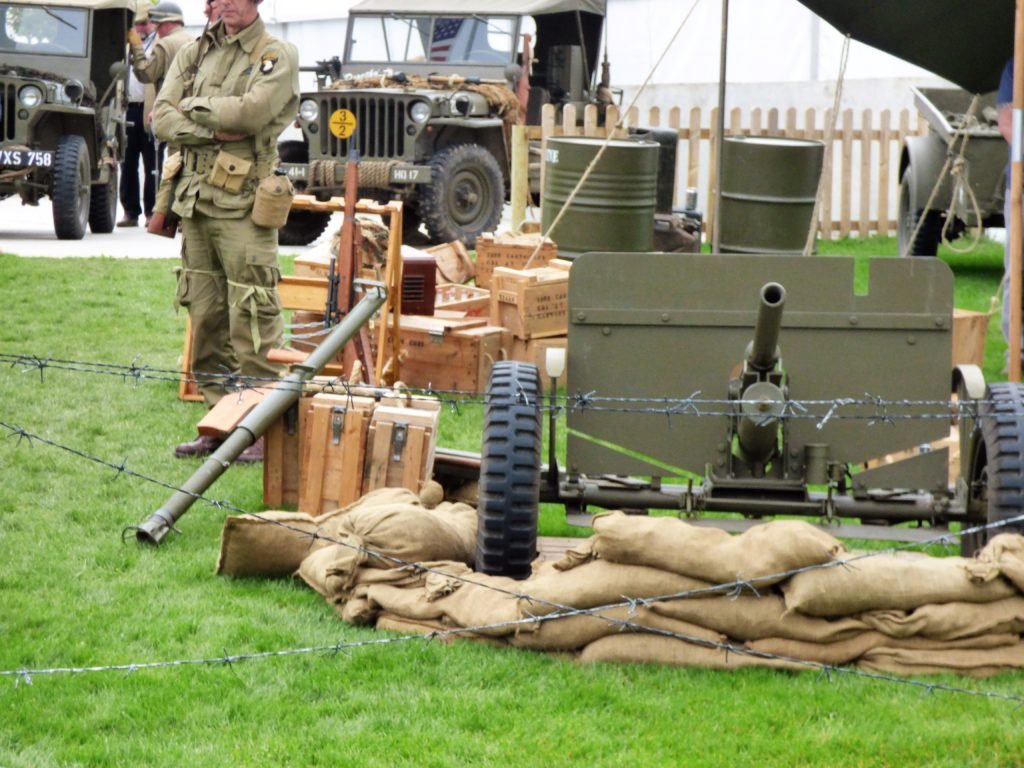 …and our chauffeur was there to collect us when we landed…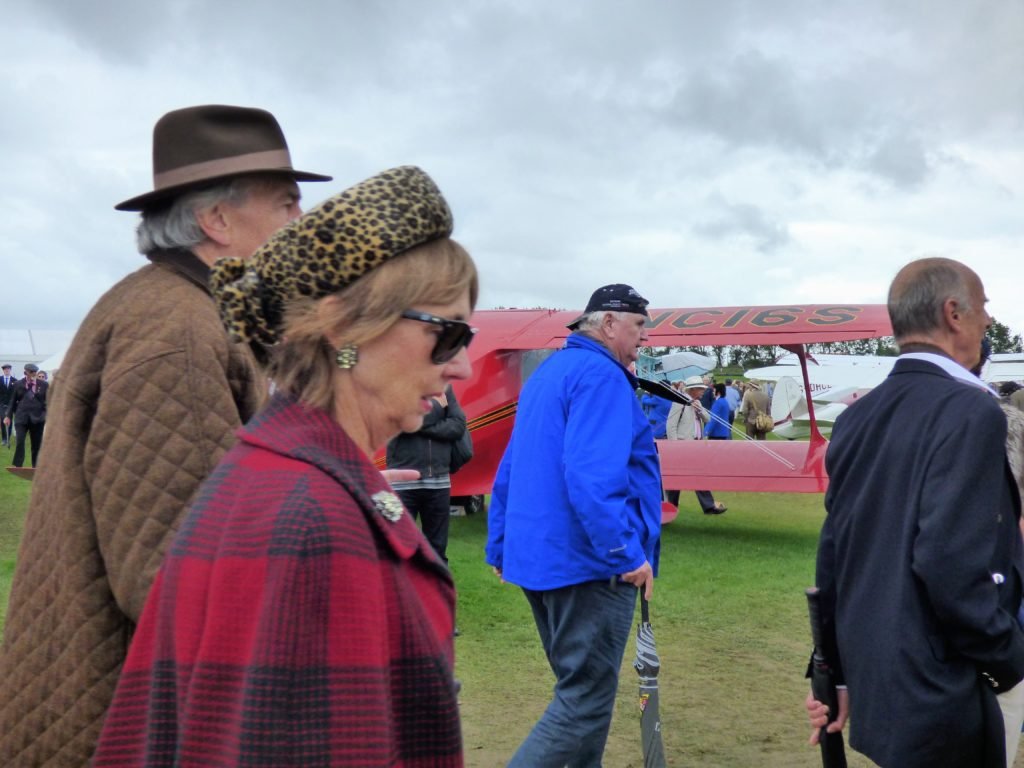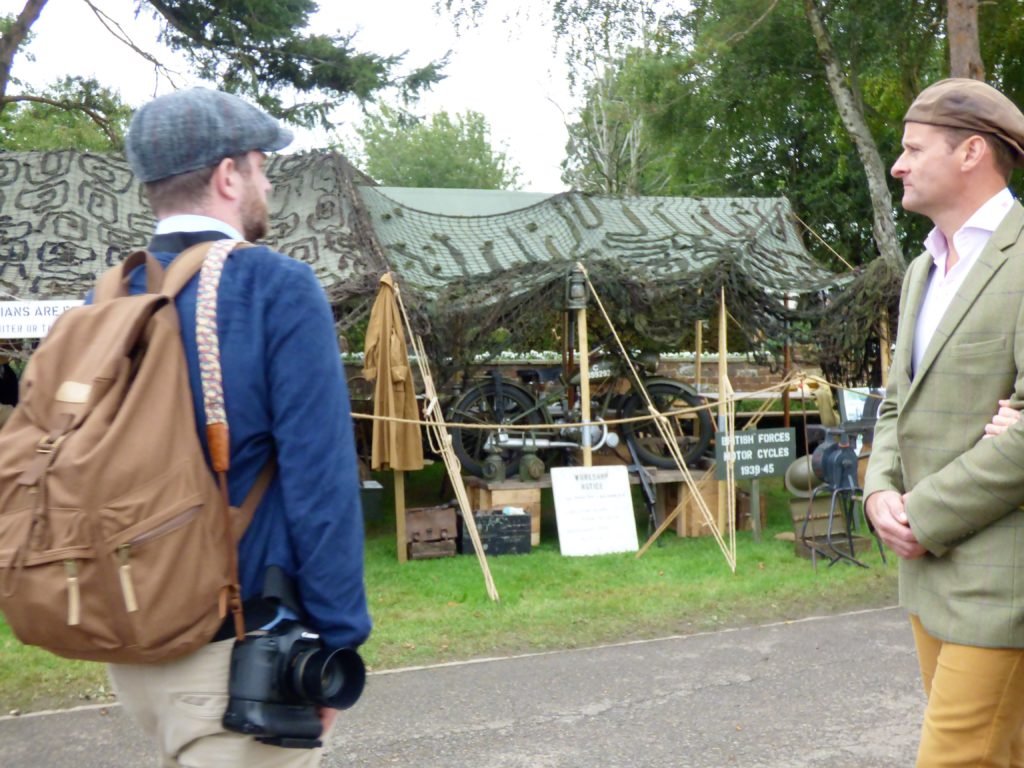 I love private access!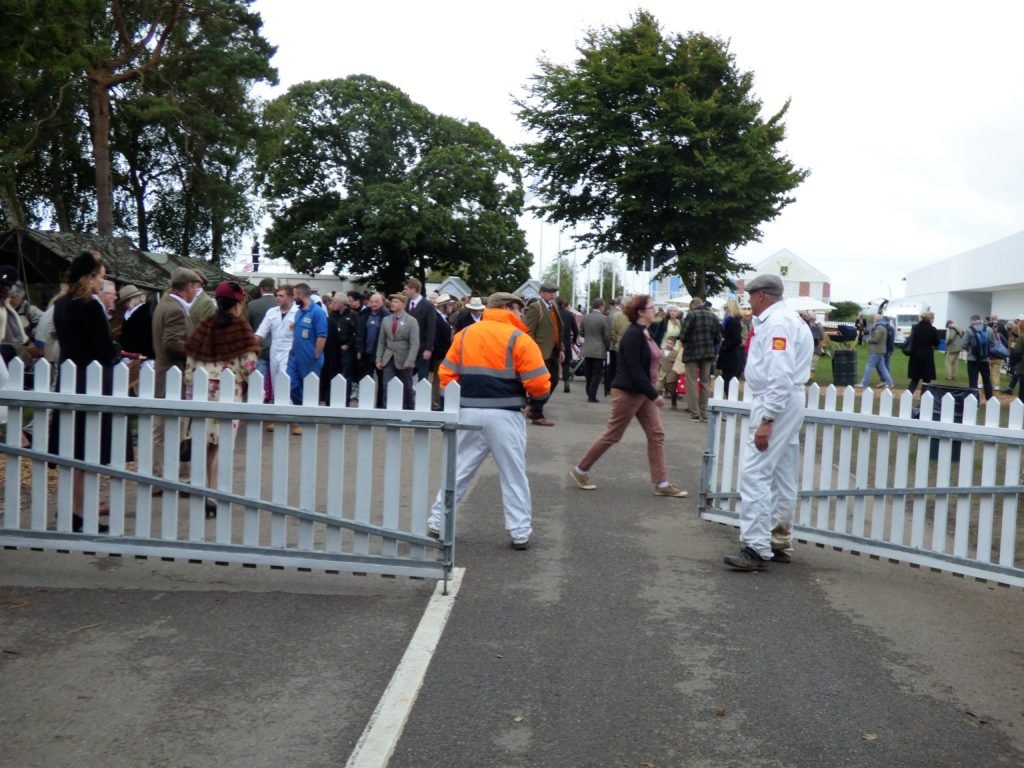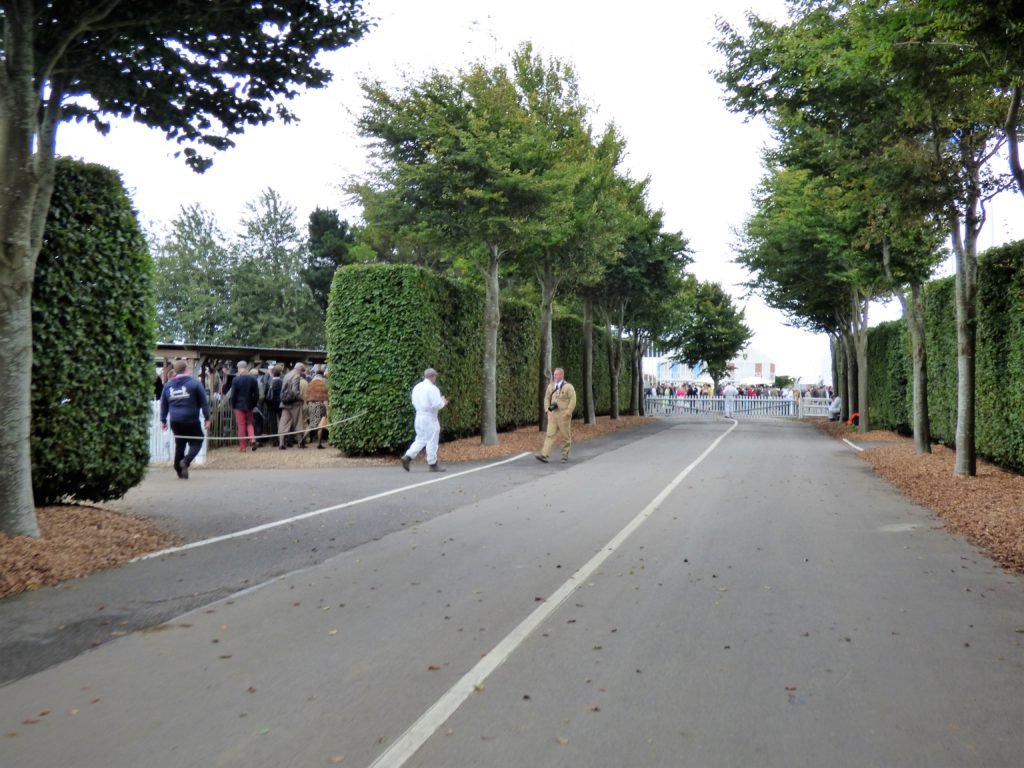 Ref photo below, remember, we are shooting from the back of the vehicle – they are now closing the gates behind us after we have gone through…
We had ever so many people turning around to look at us, chatting with us, laughing with us…  We felt like local celebrities!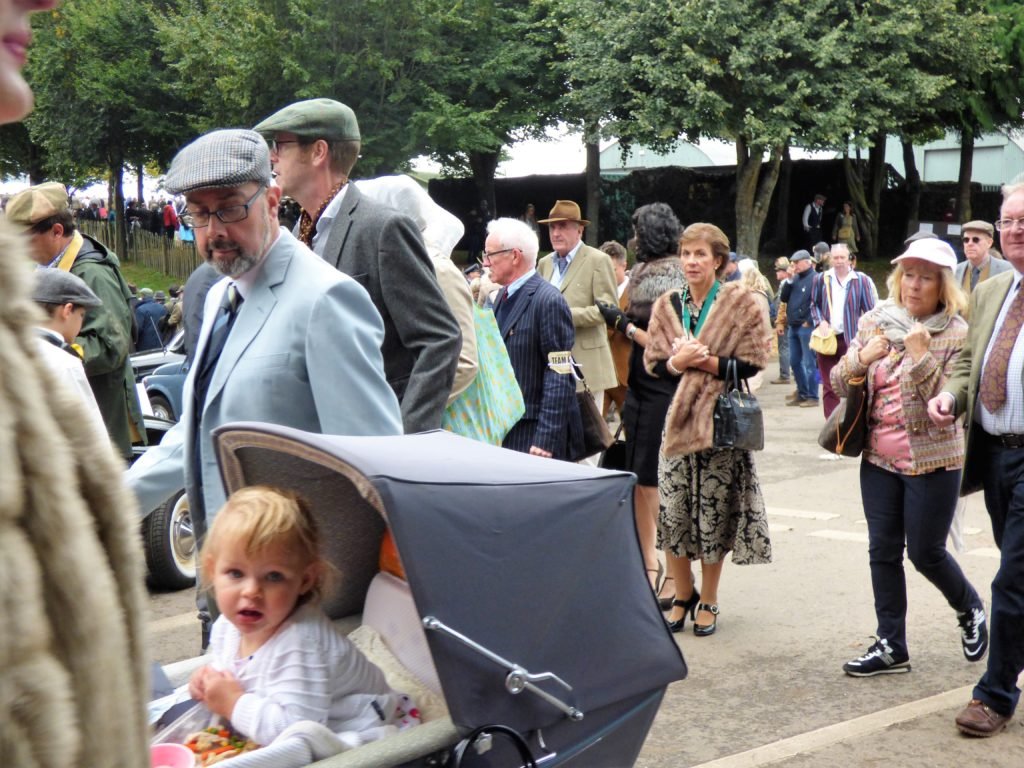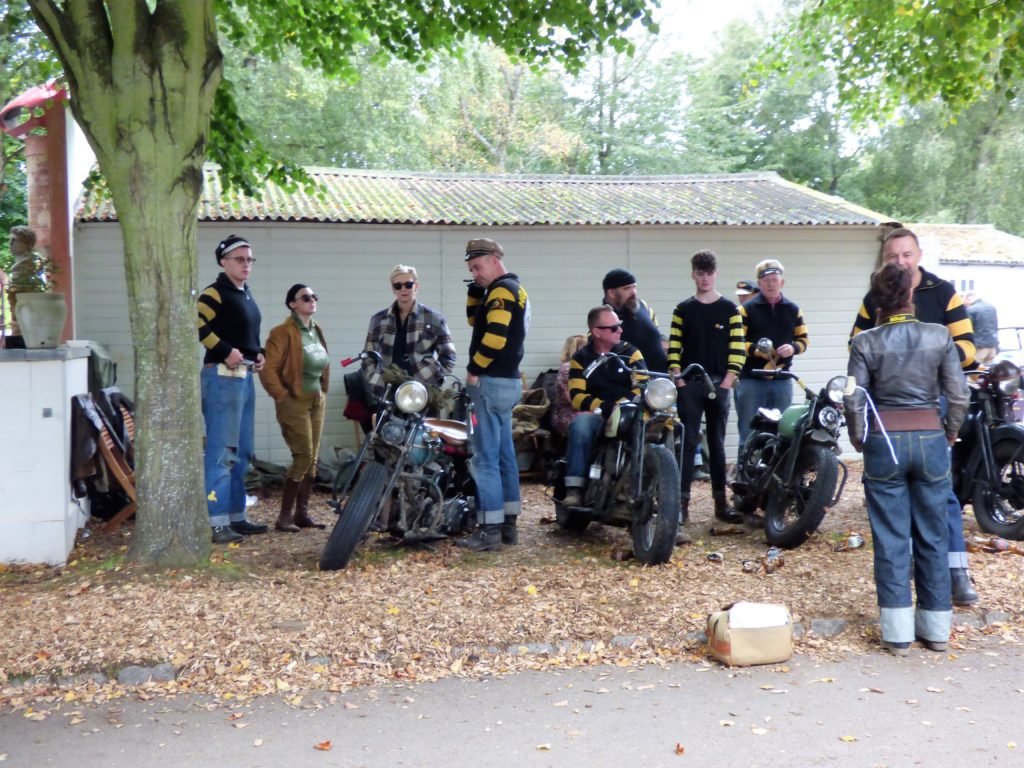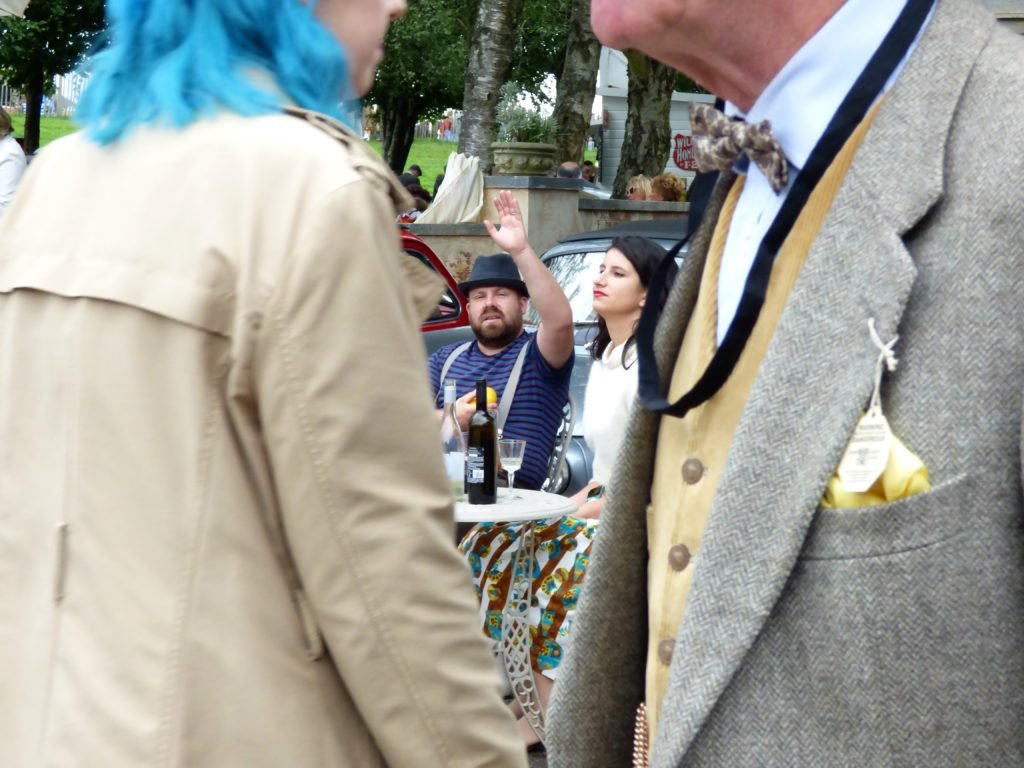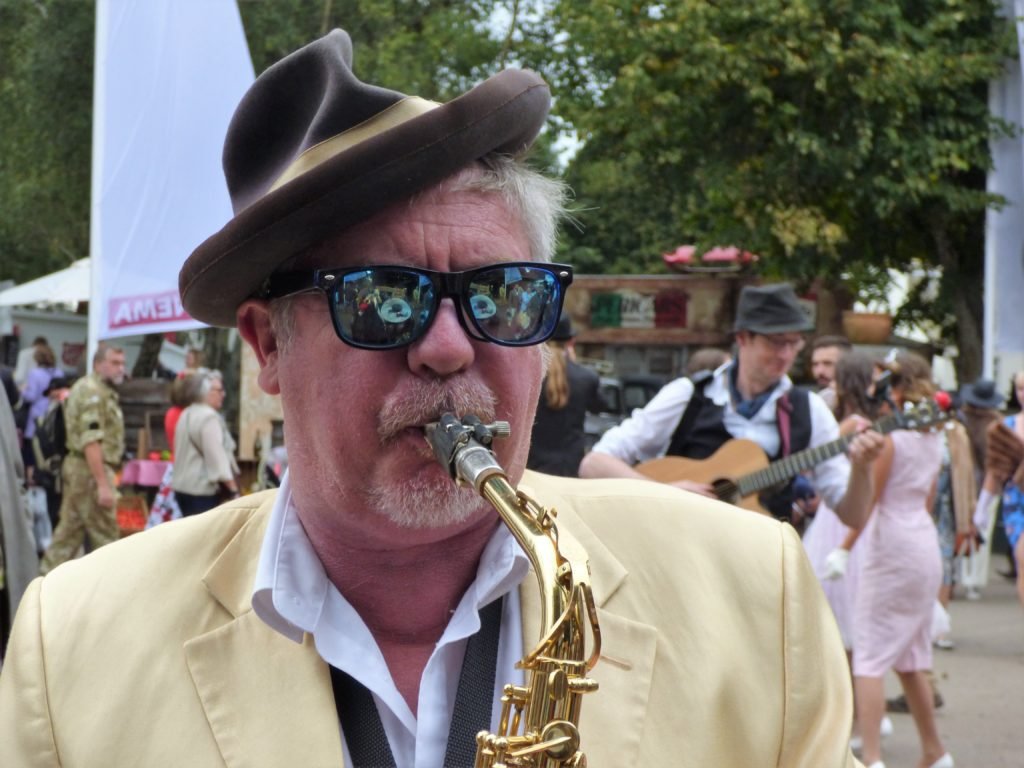 Our buggy chauffeur dropped us back to change vehicles yet again – heading back to the Goodwood Hotel for a special VIP chef's lunch…  This, below, was our next mode of transport…
You know you're in England when you see a sign that says…
Oh, and here is a shot of some of my accessories I was wearing on the day, complete with flared skirt and tailored jacket with frill to match umbrella…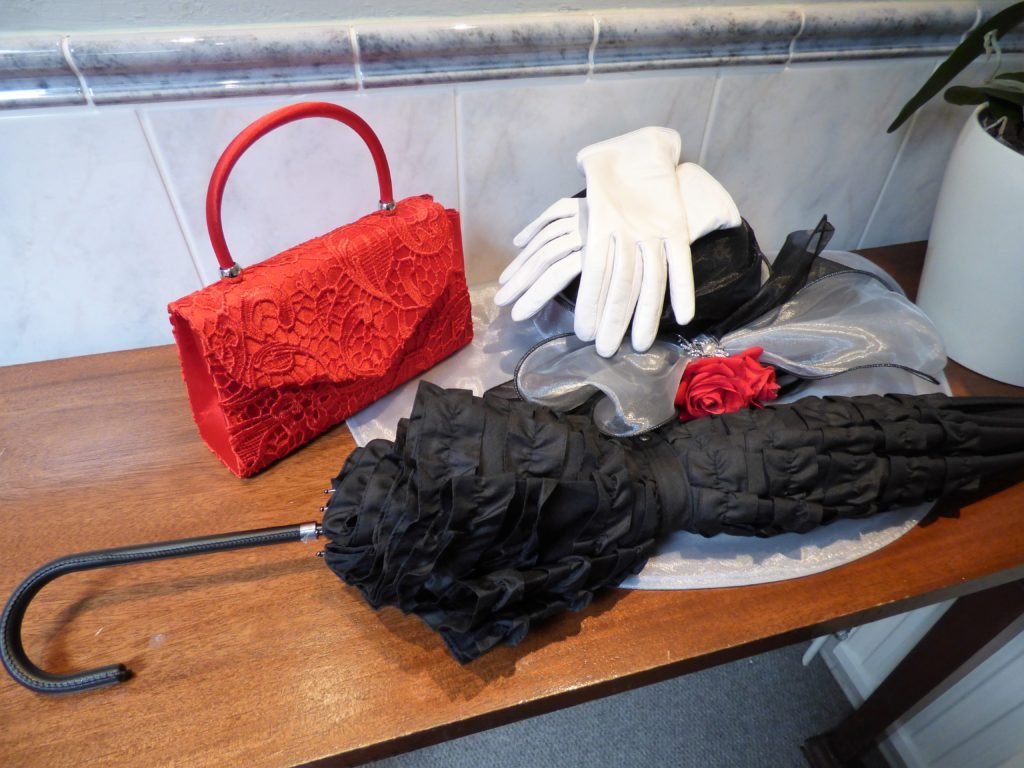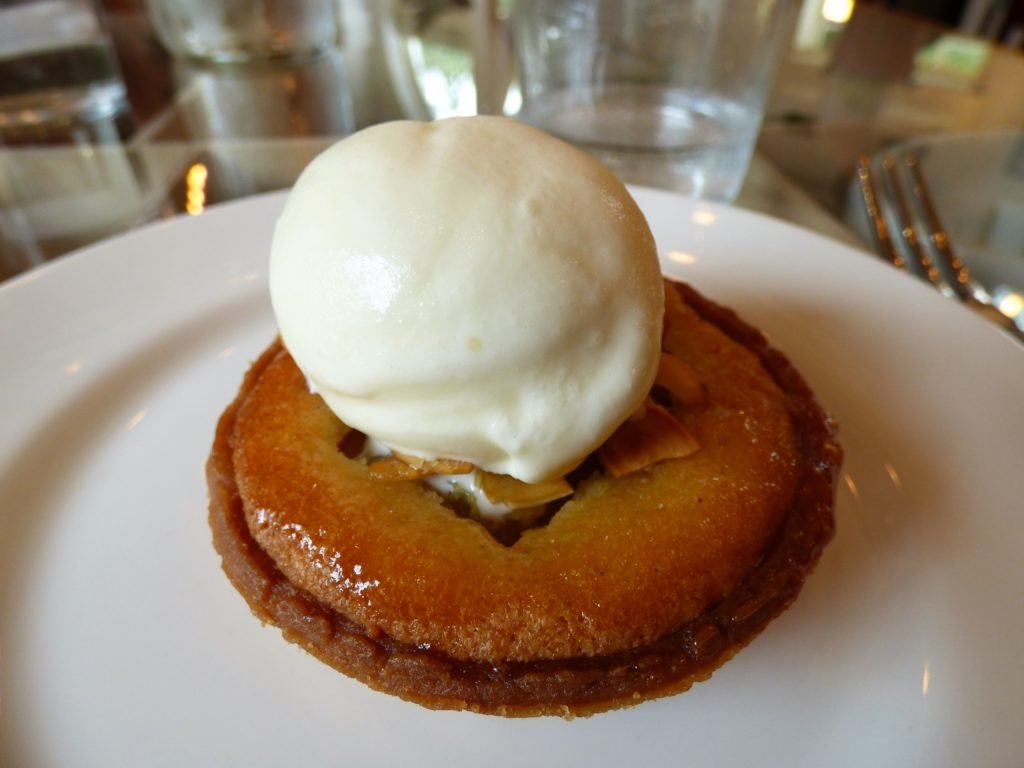 …and then back to the event via a new limousine.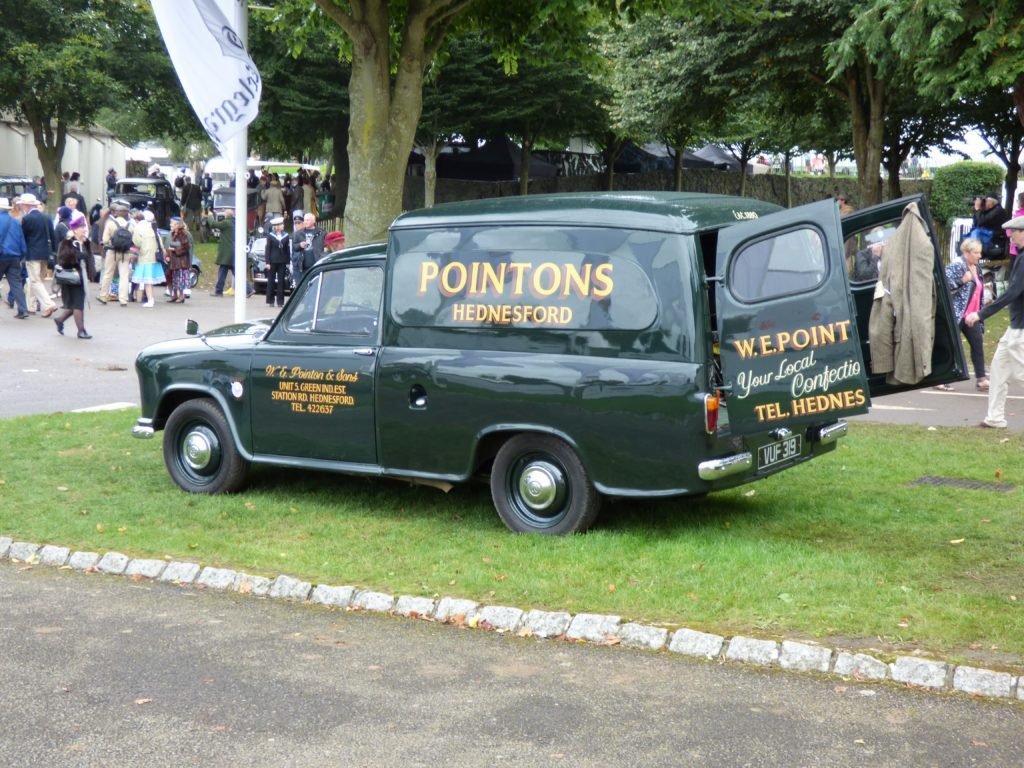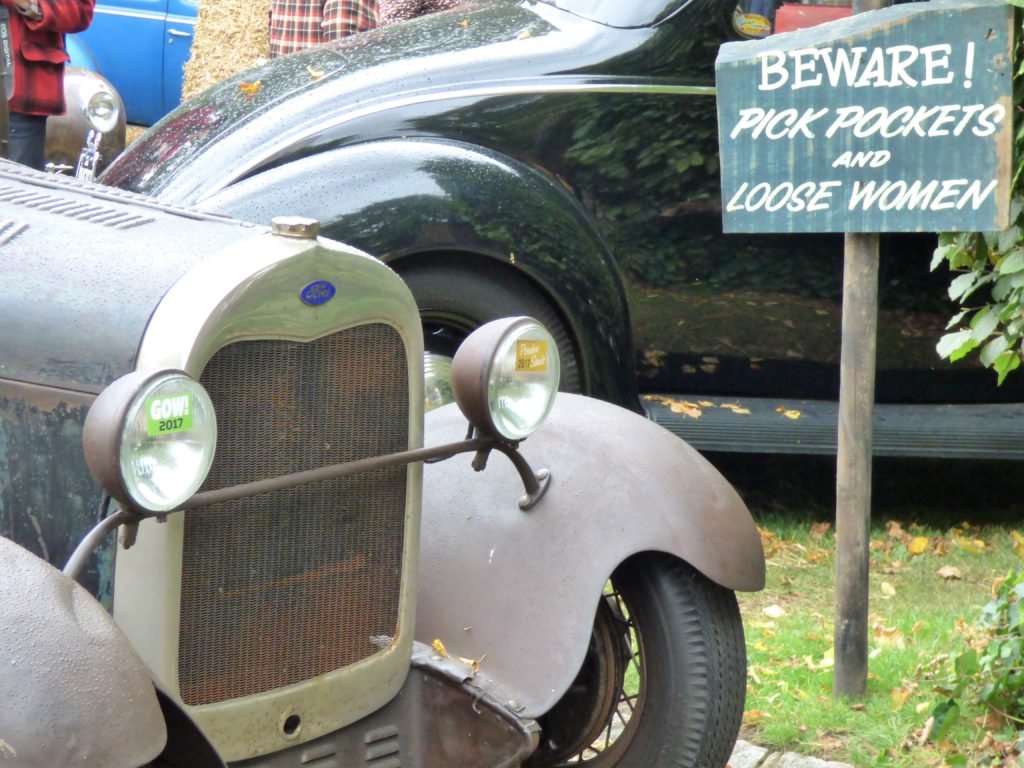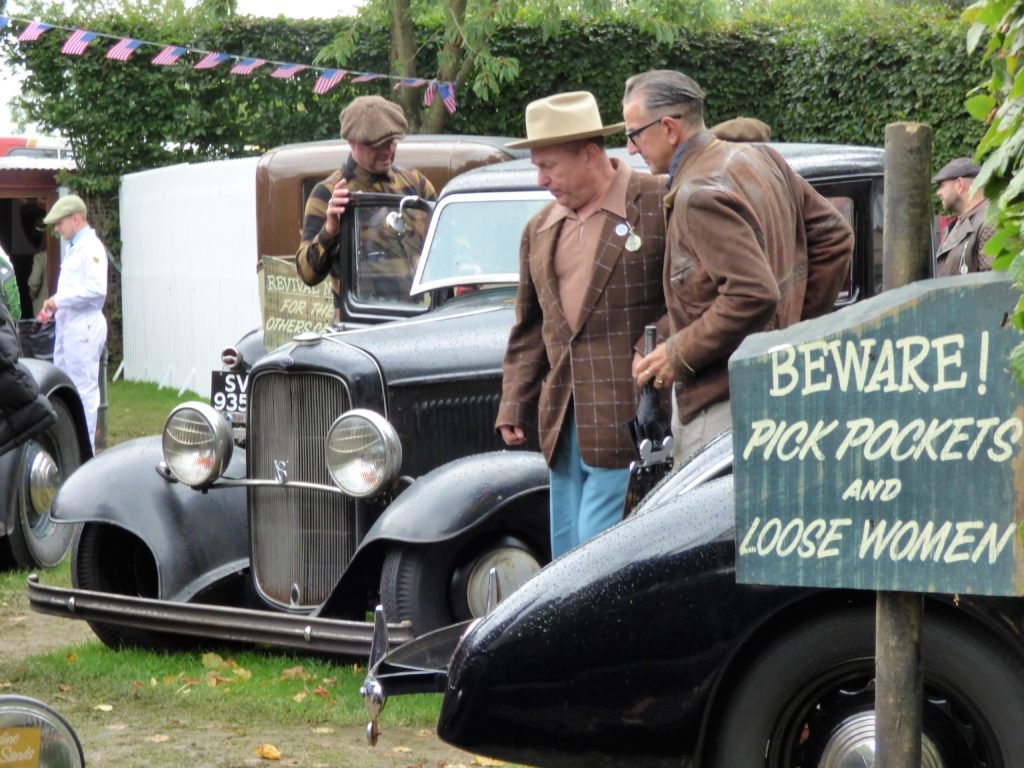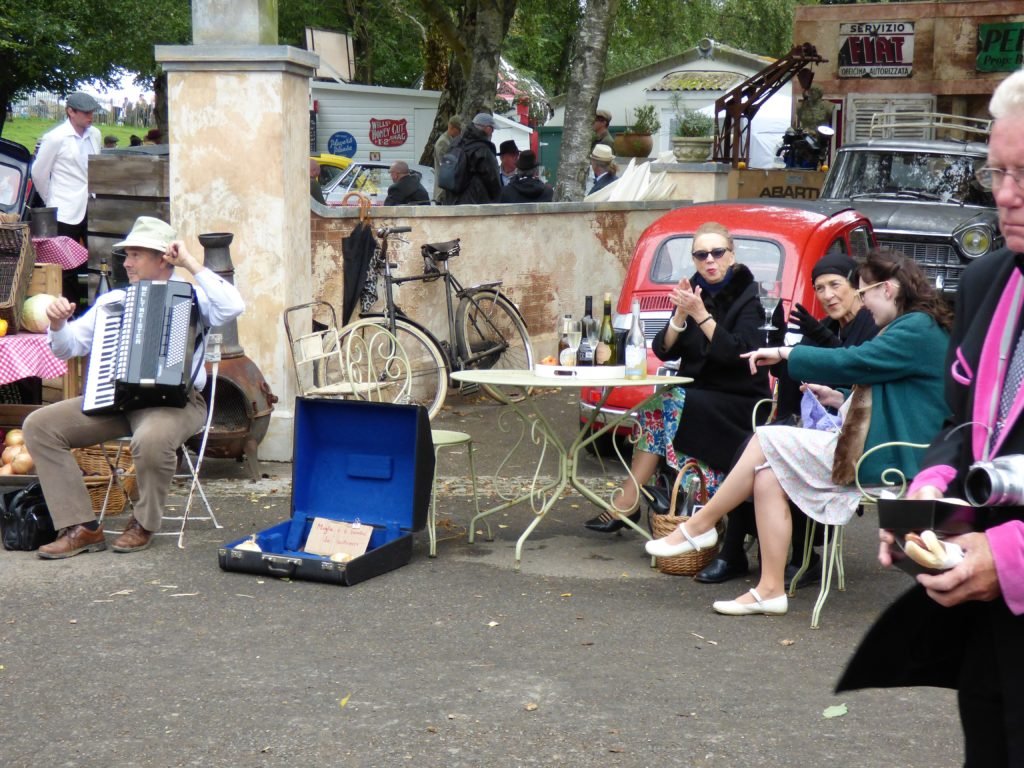 …and then it was off to the track to watch the racing!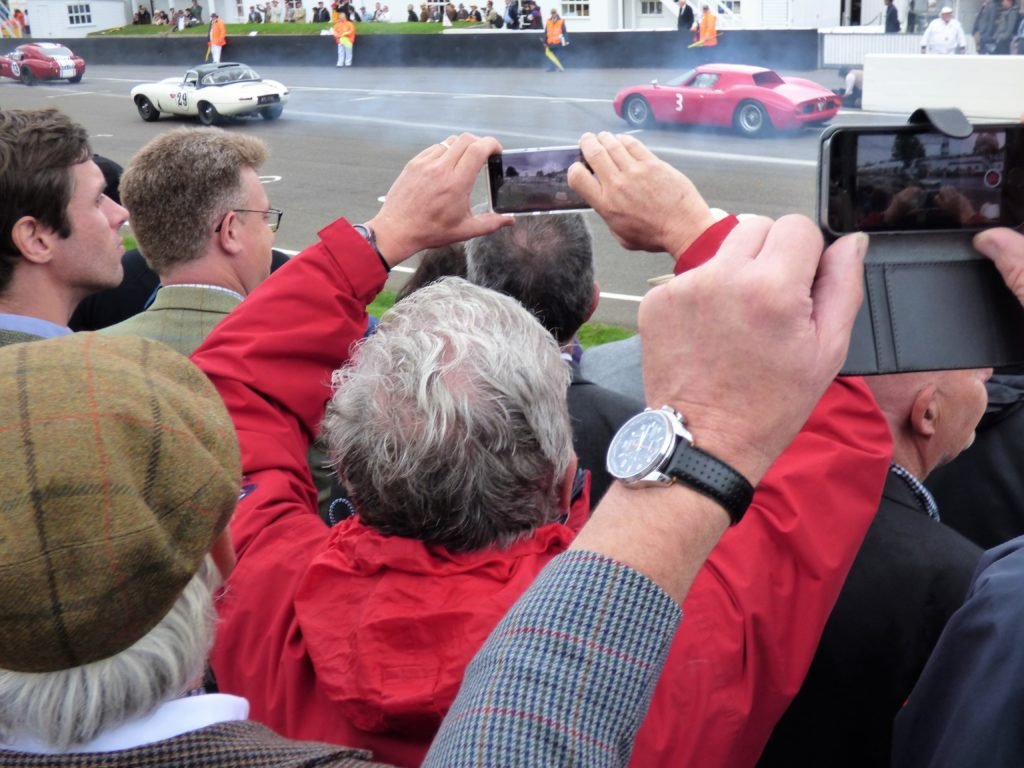 It was SO exciting!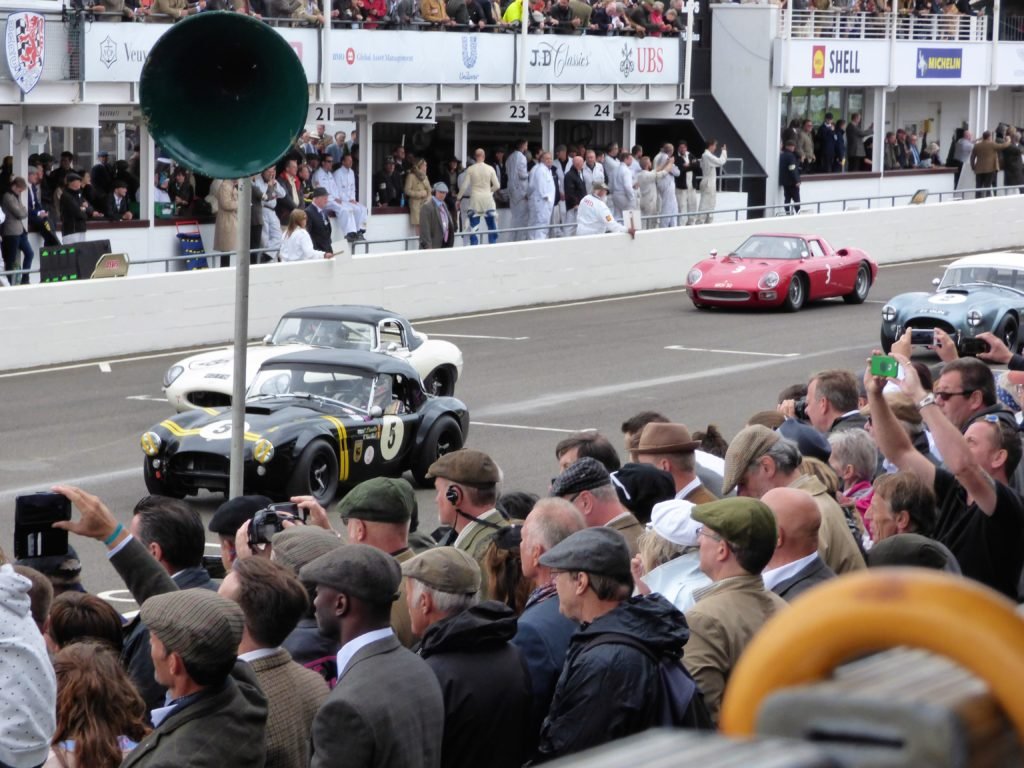 …the noise was incredible – and nothing like modern racing…  I loved it – and the smell of racing fuel!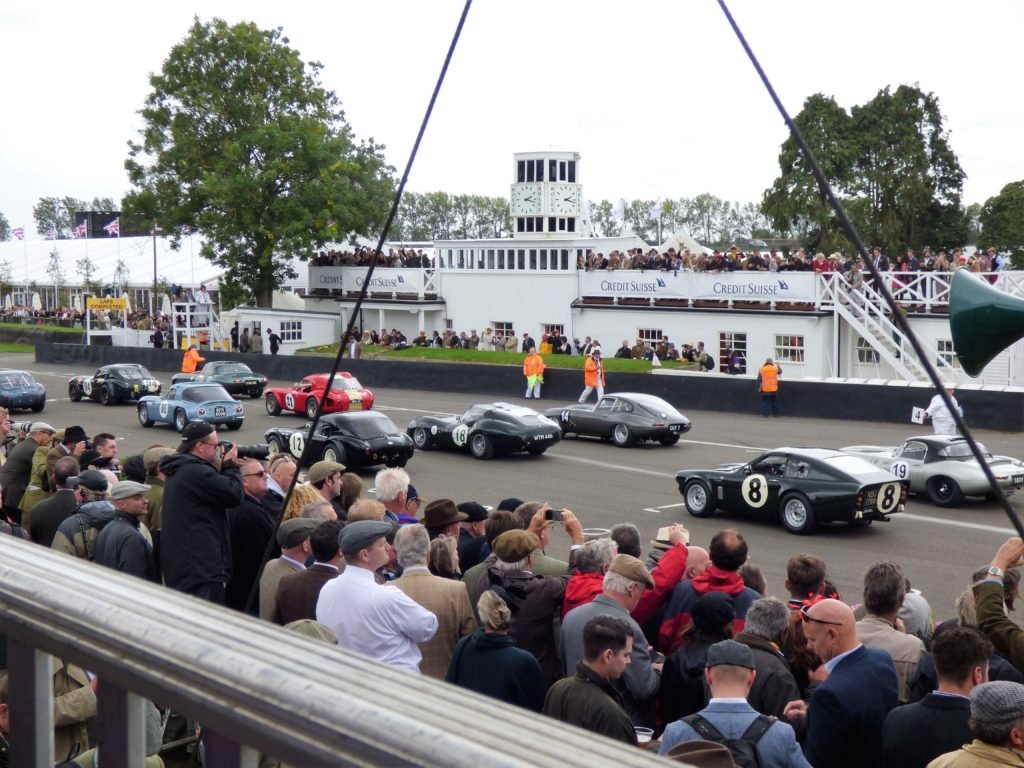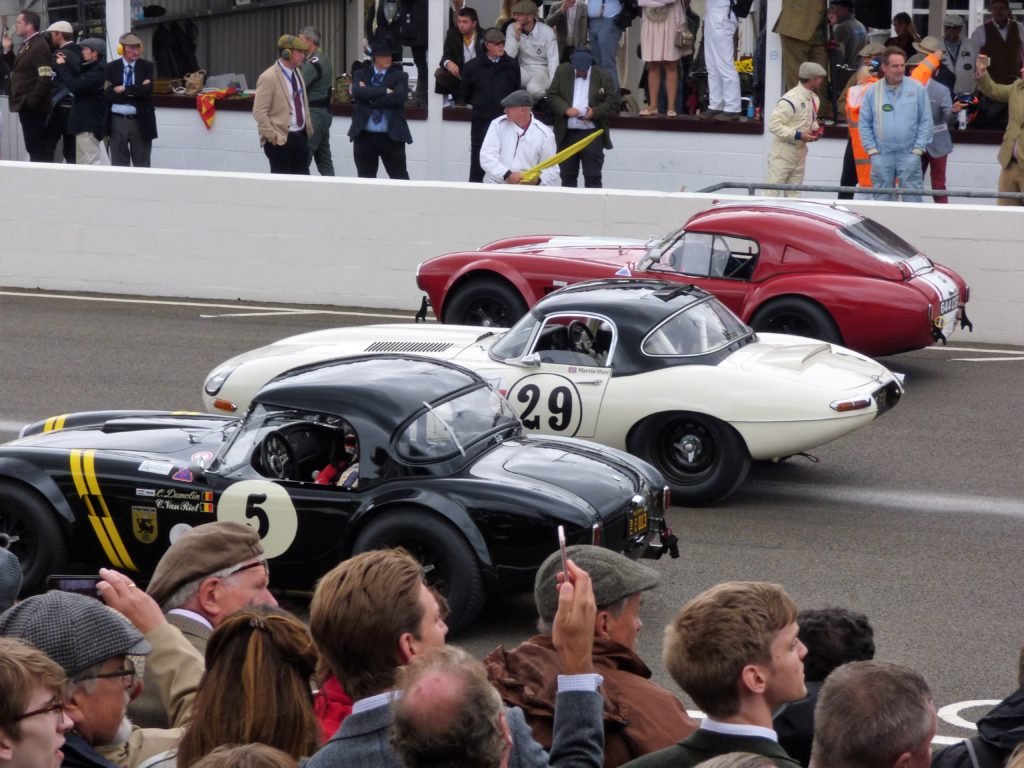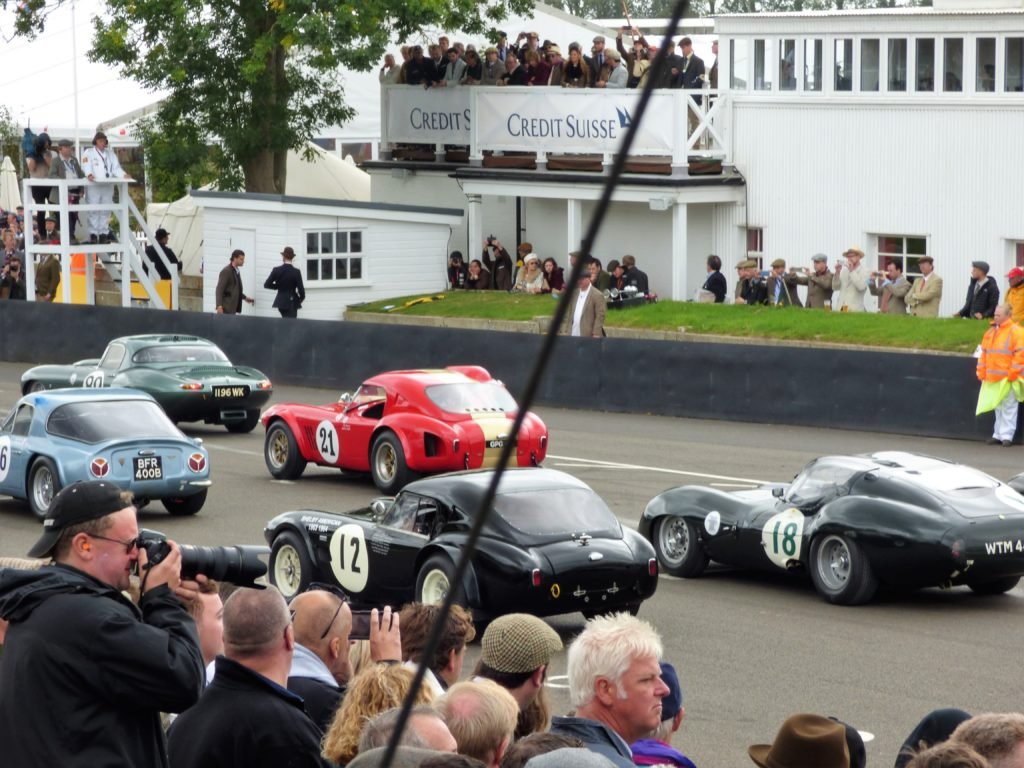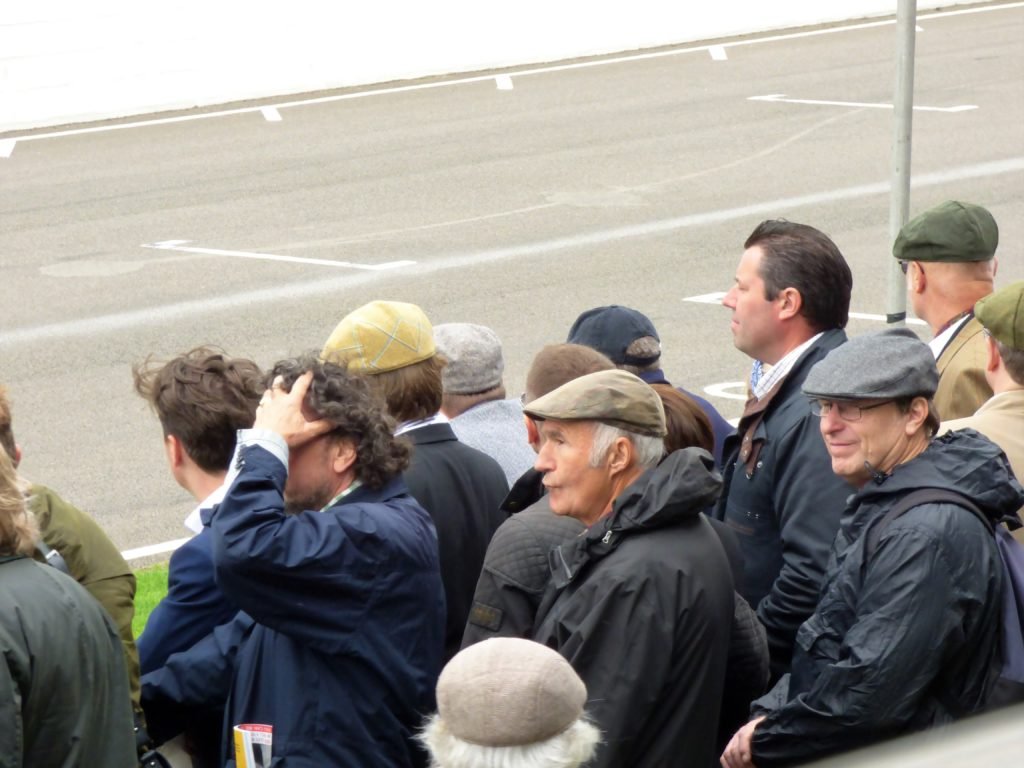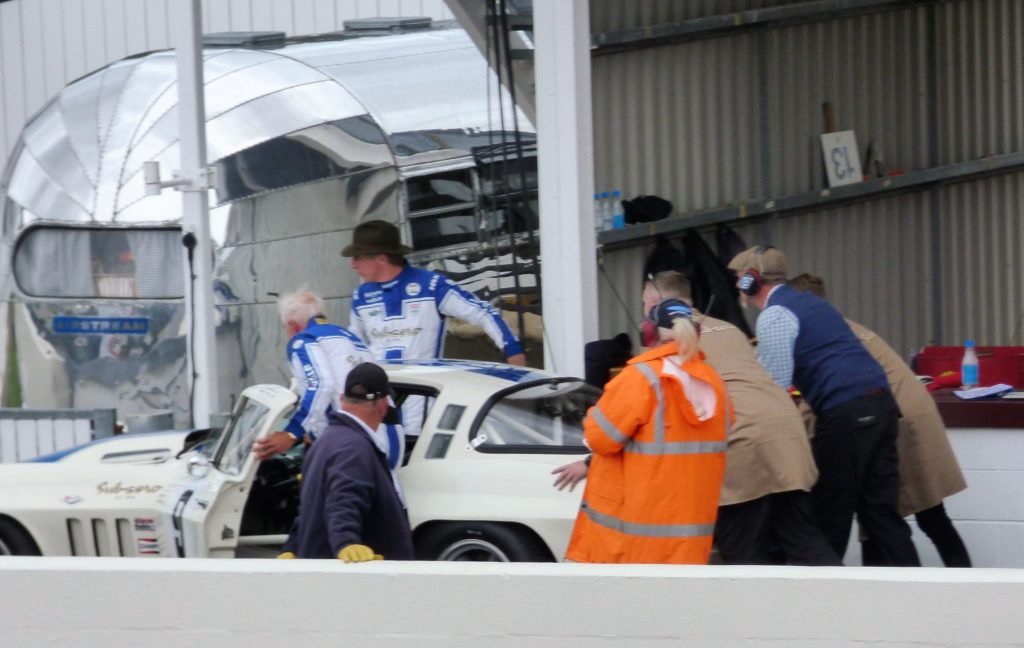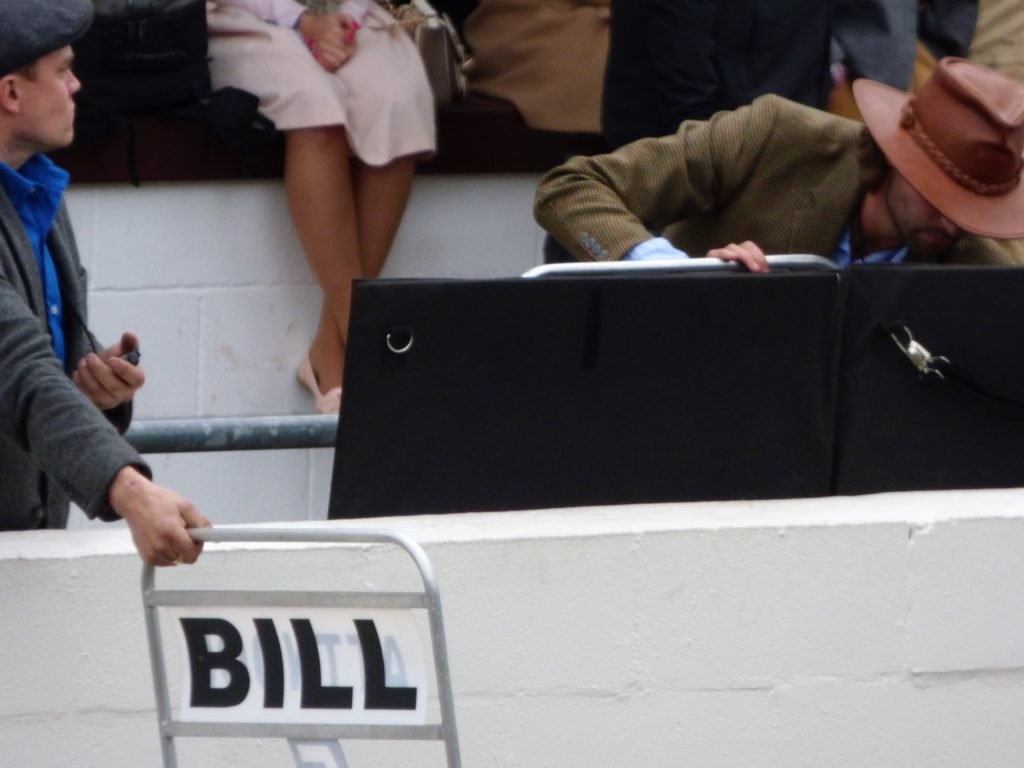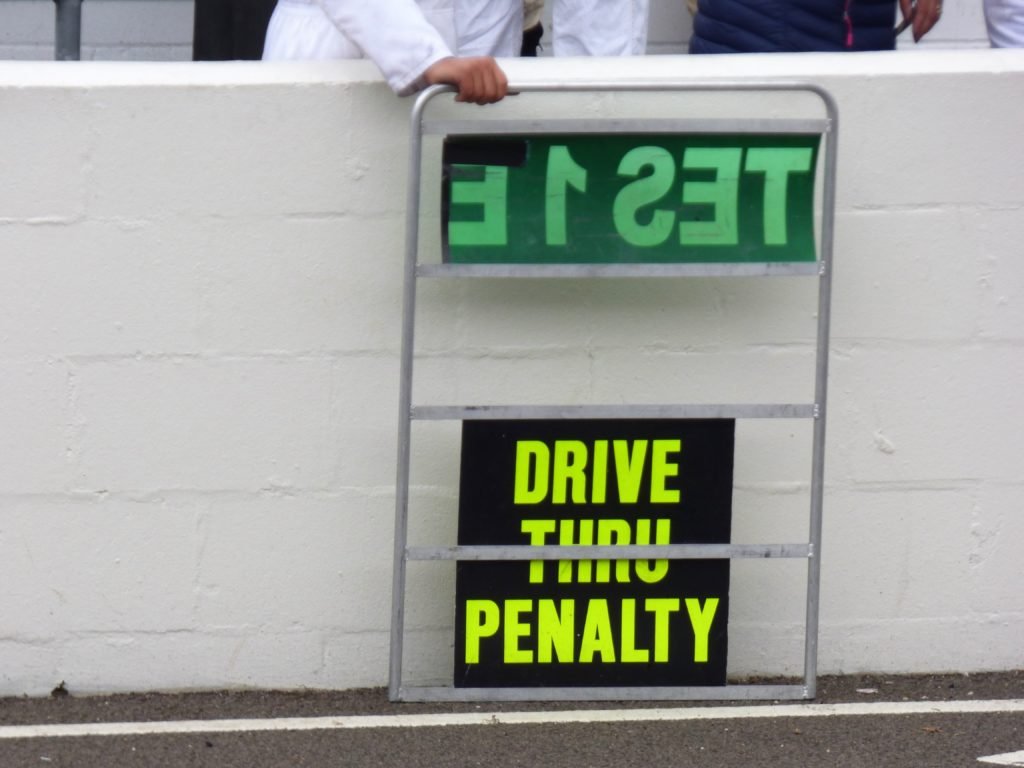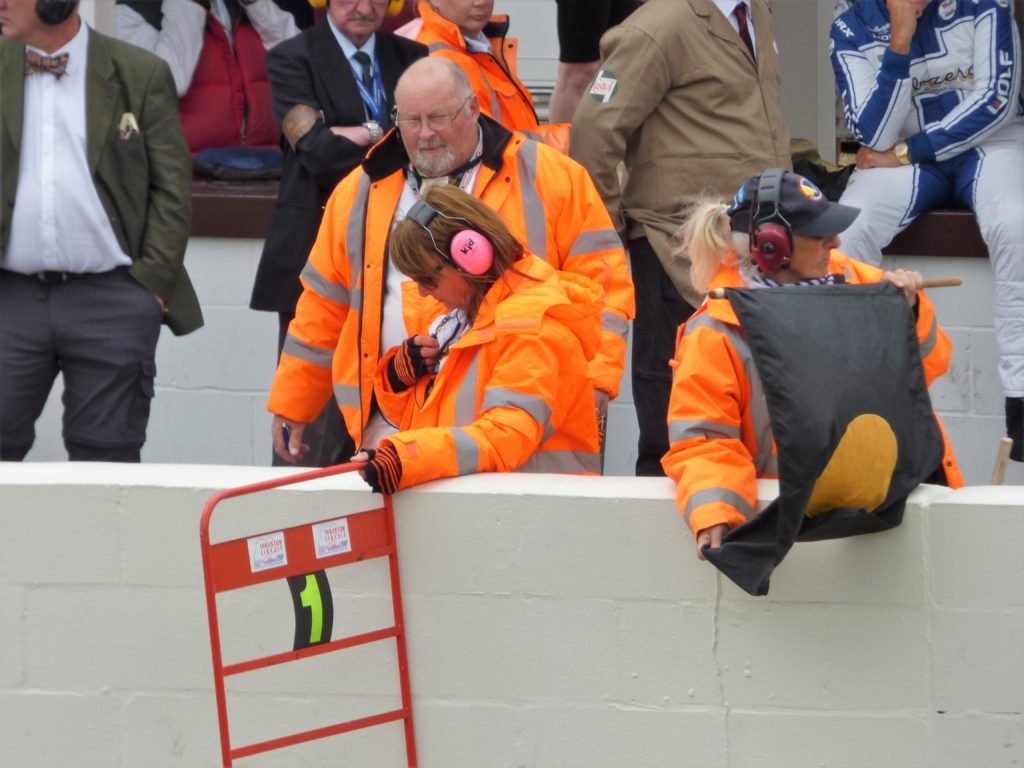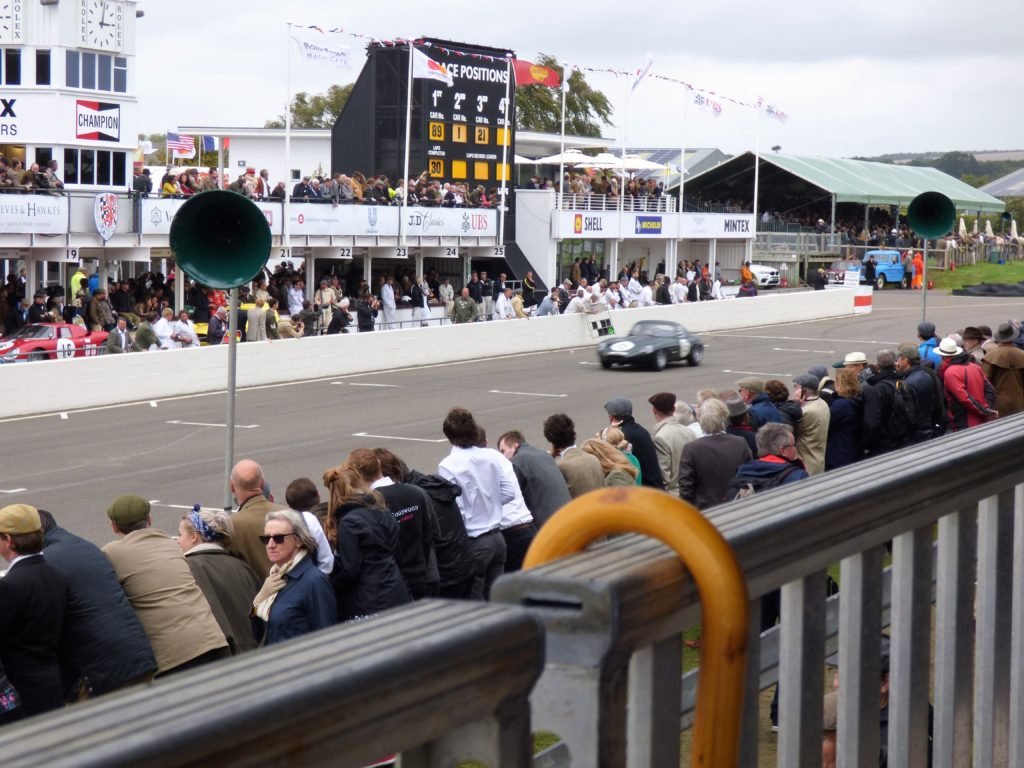 It was so sad – this car and another one had been going back and forth with first place for ages – but then his car caught on fire…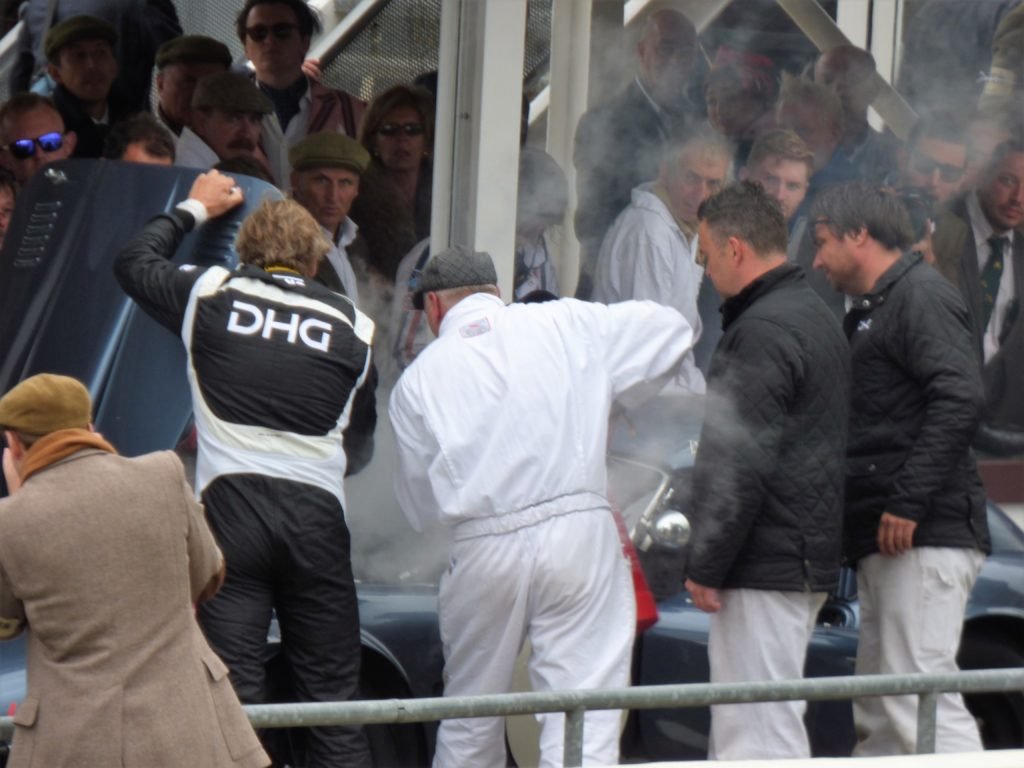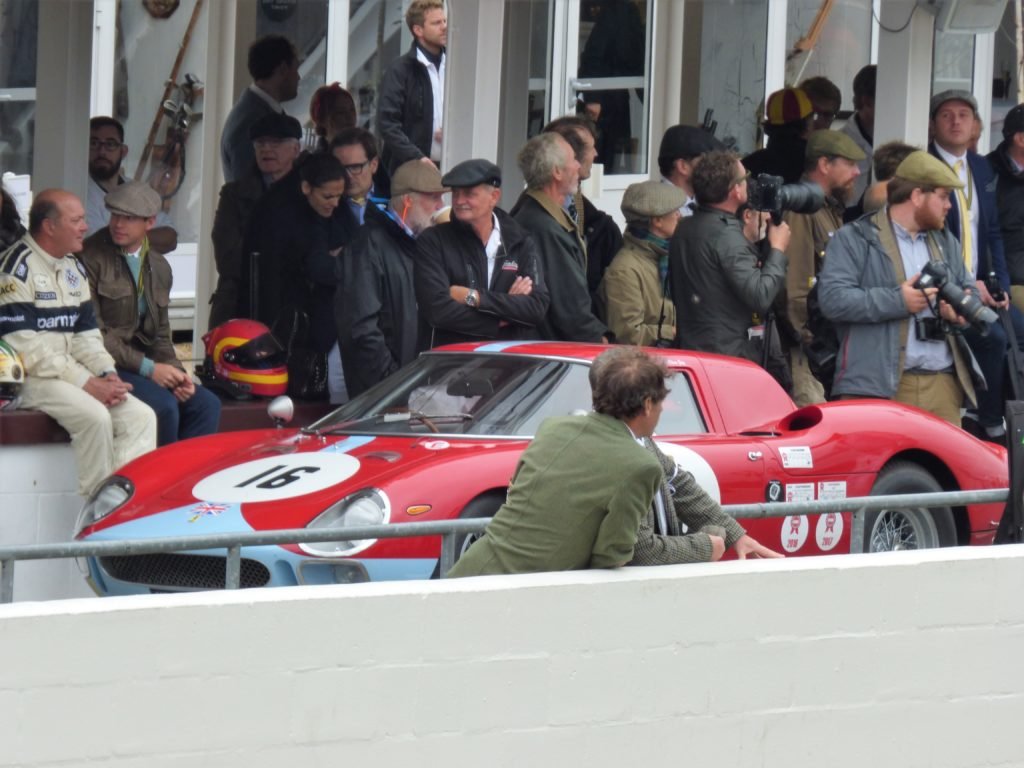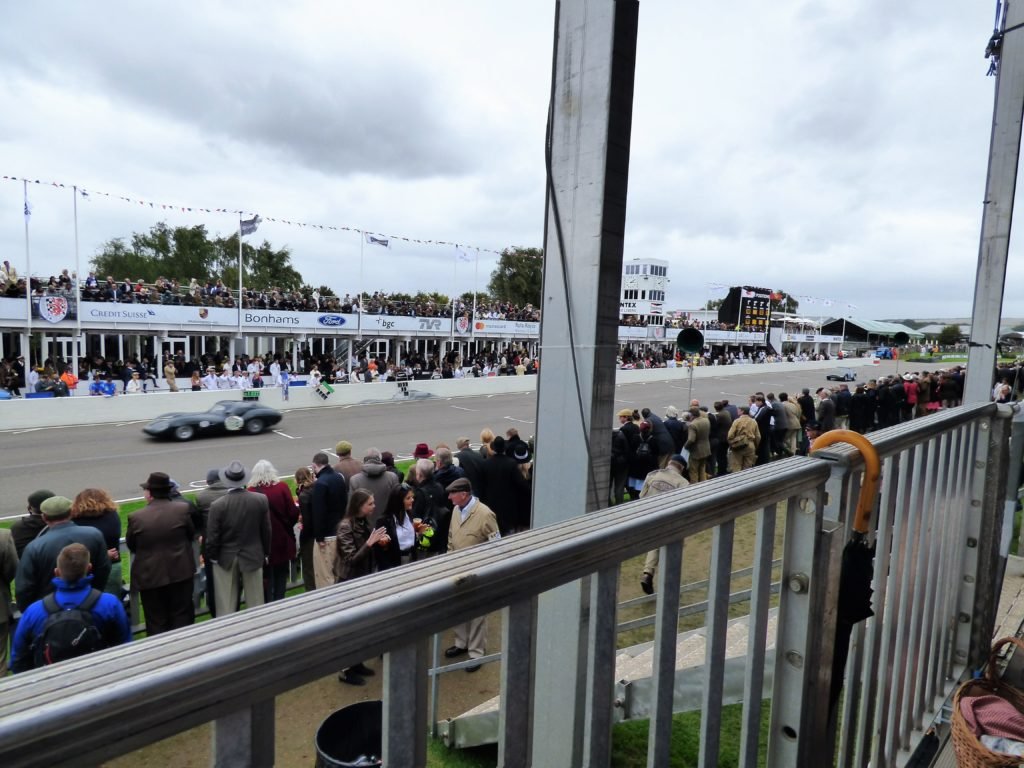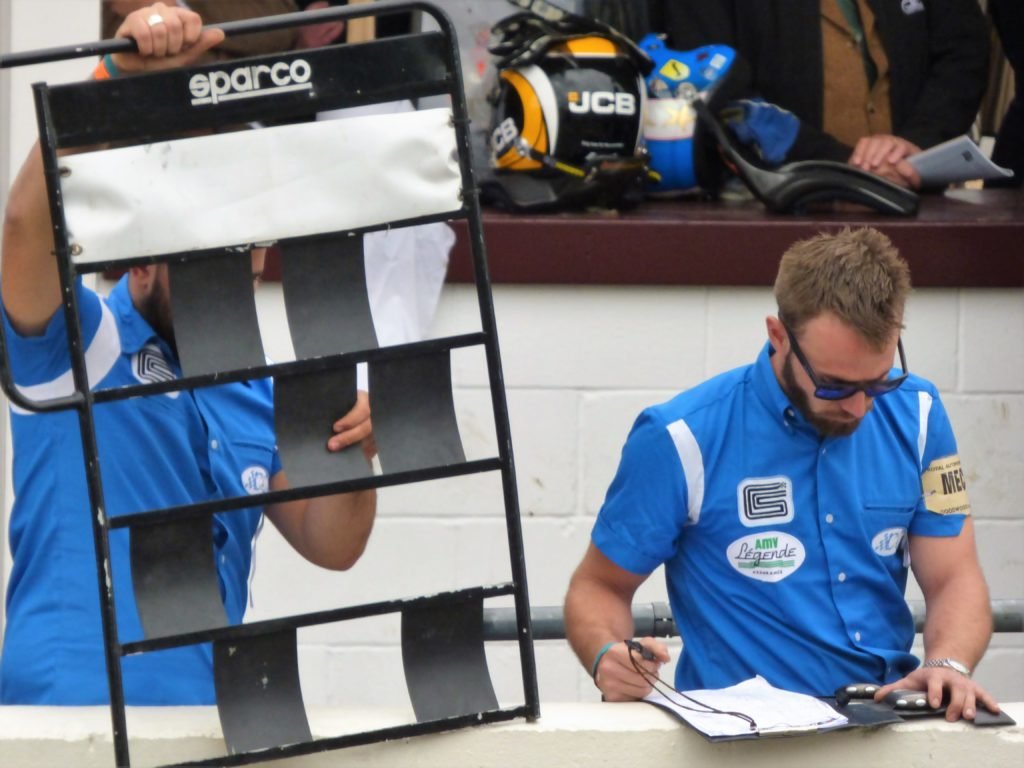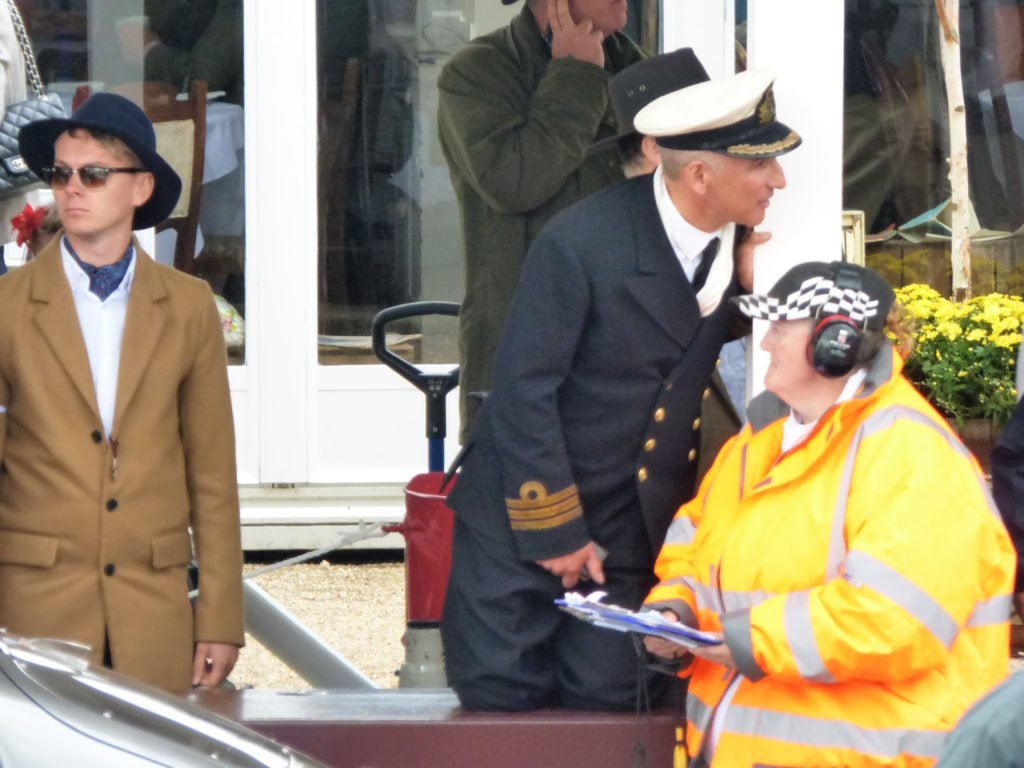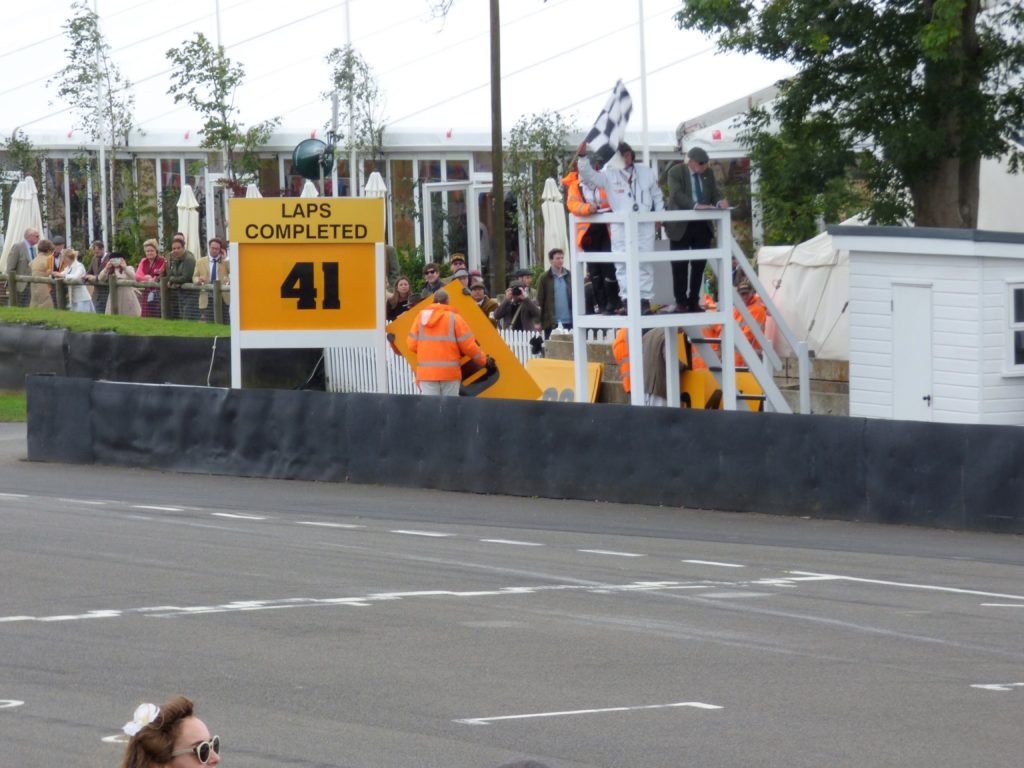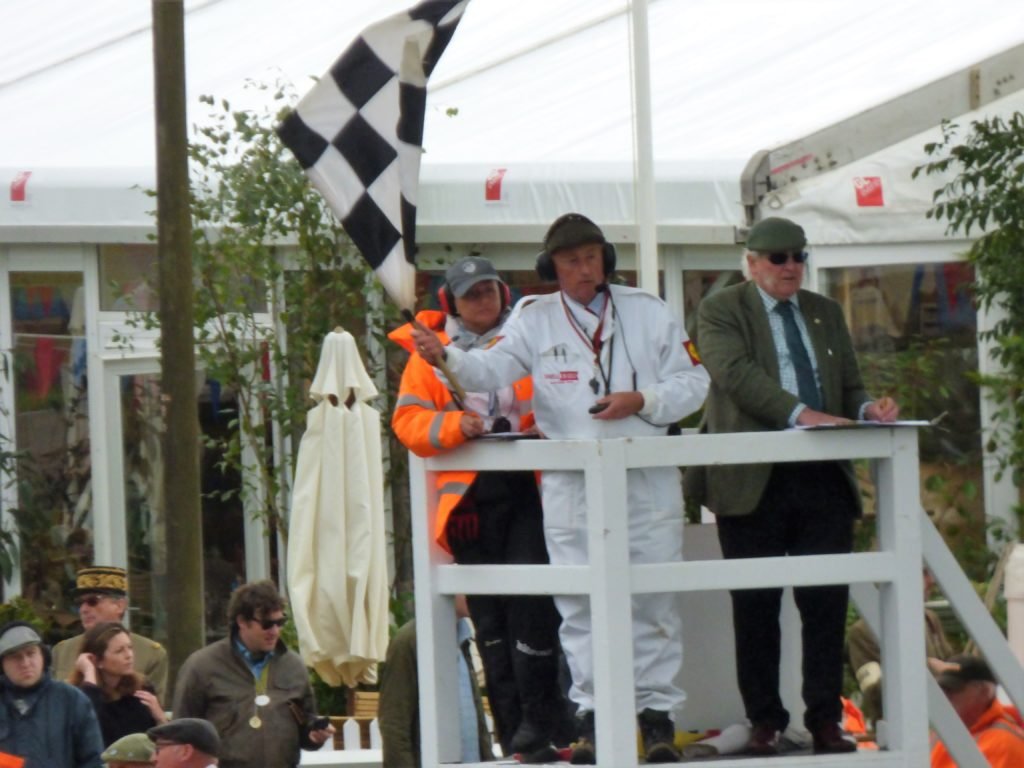 …and as the rain was about to set in, we decided to call it a day…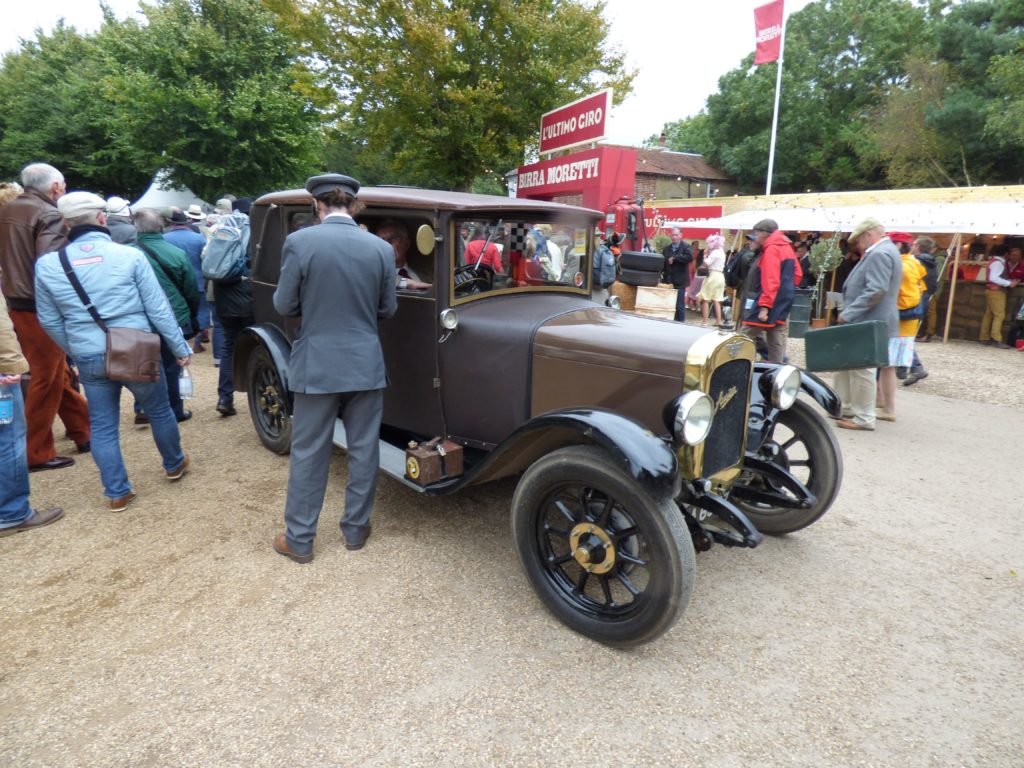 This collection (below) looked like a handful of M&Ms…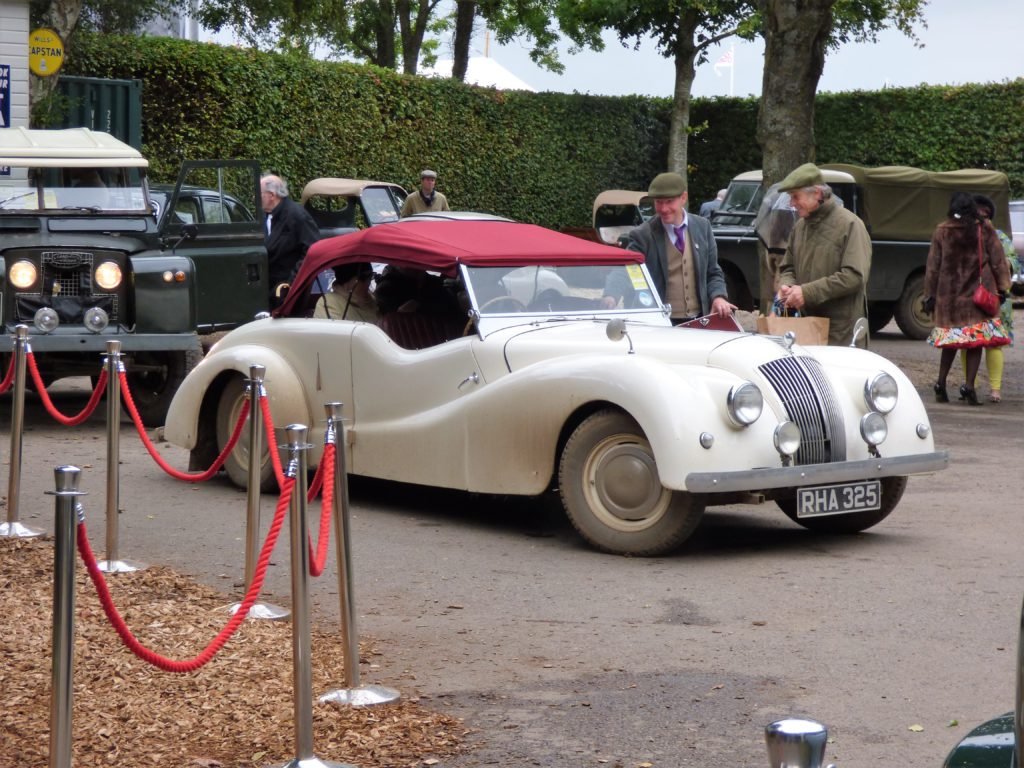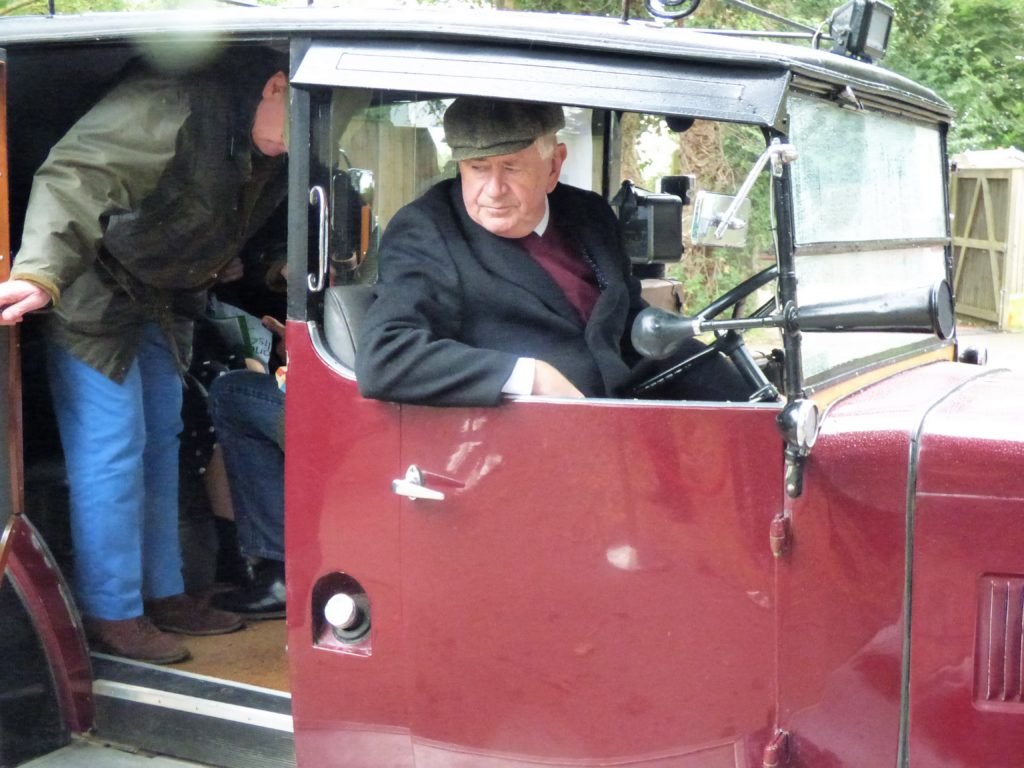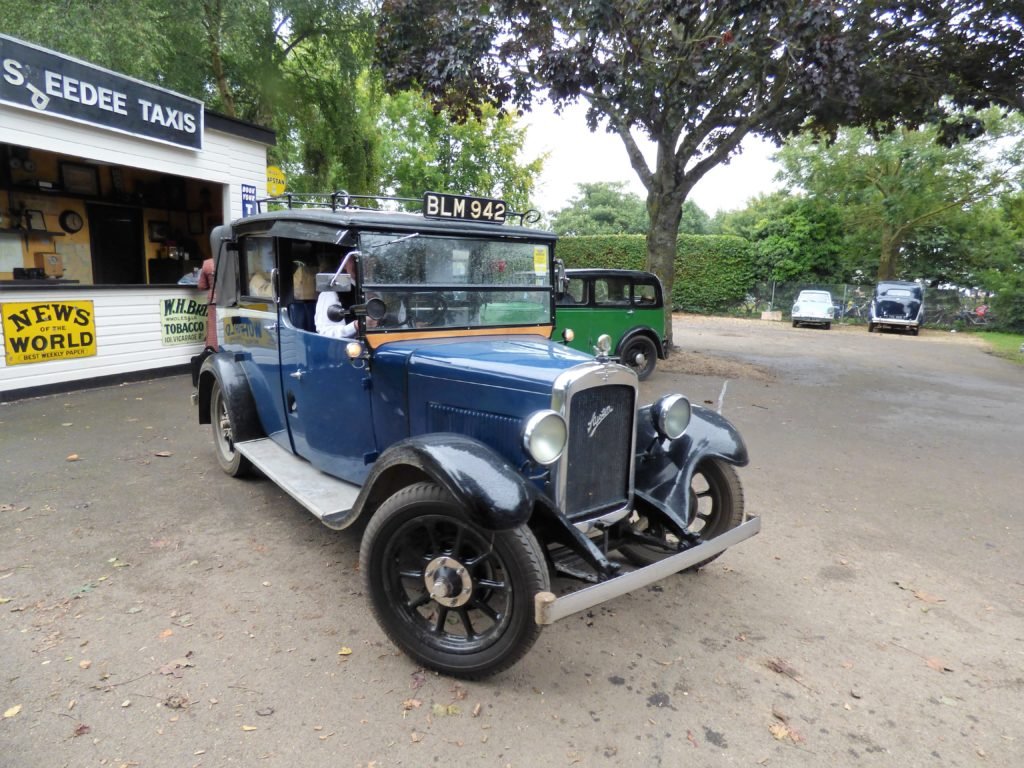 …and our final chauffeur in a vehicle that was unknown to me – a Jowett (British made during the 1920s and 30s)…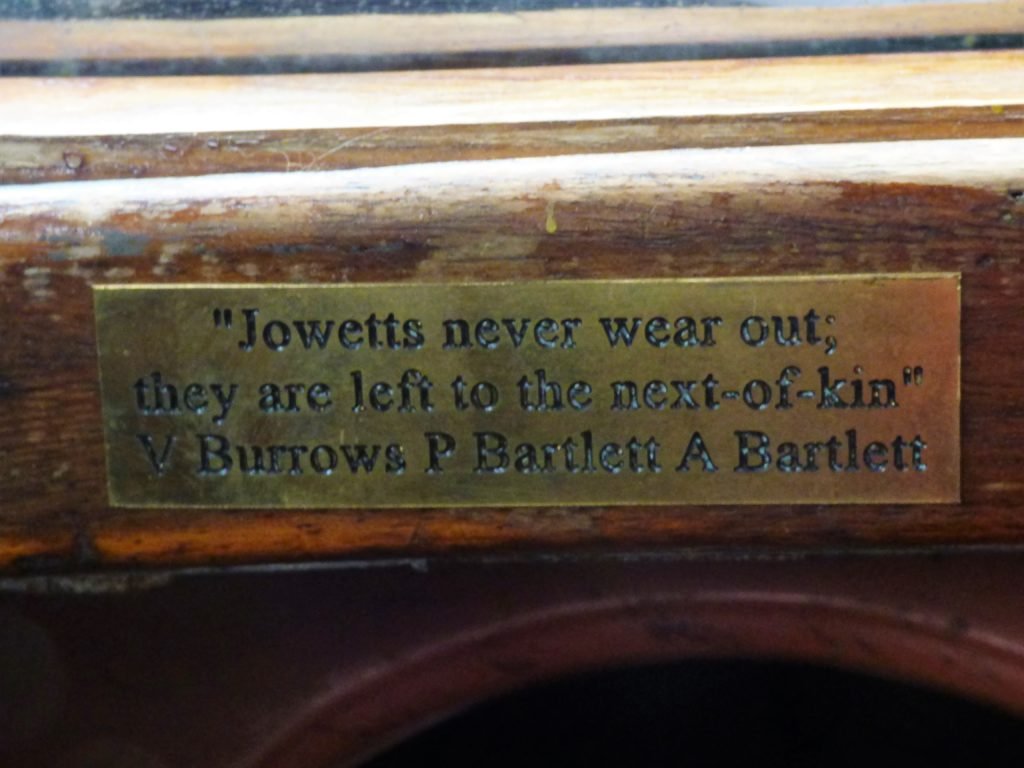 Then in to my final mode of transport – my glorious convertible I just bought a couple of weeks ago.  His name is Prince and I love him!
It was lovely leaving the Goodwood Estate, to still see a variety of classic vehicles, including this one (below) with Ohio plates…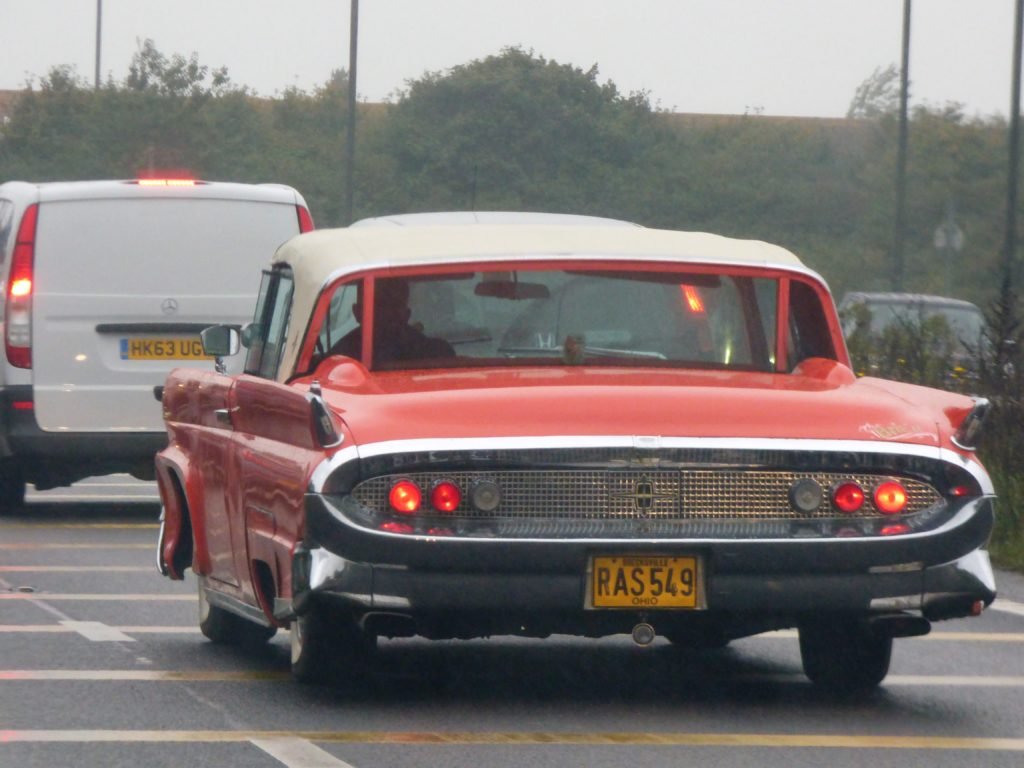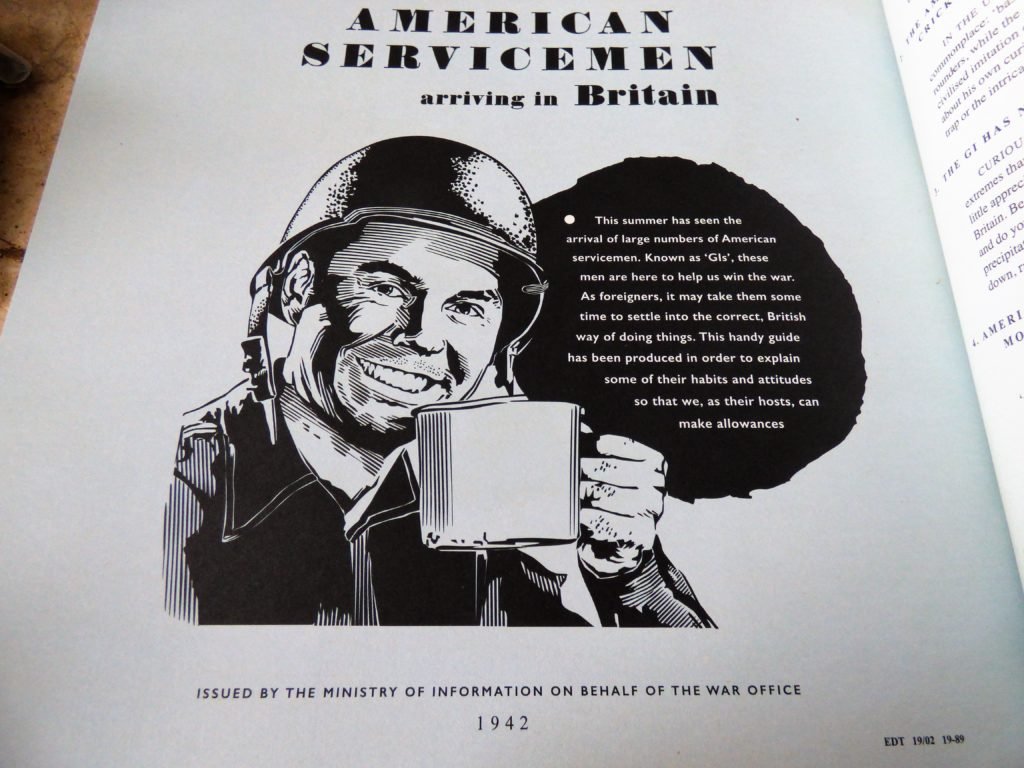 …and if you would like to join me next year, here is the link to get notification when tickets go on sale…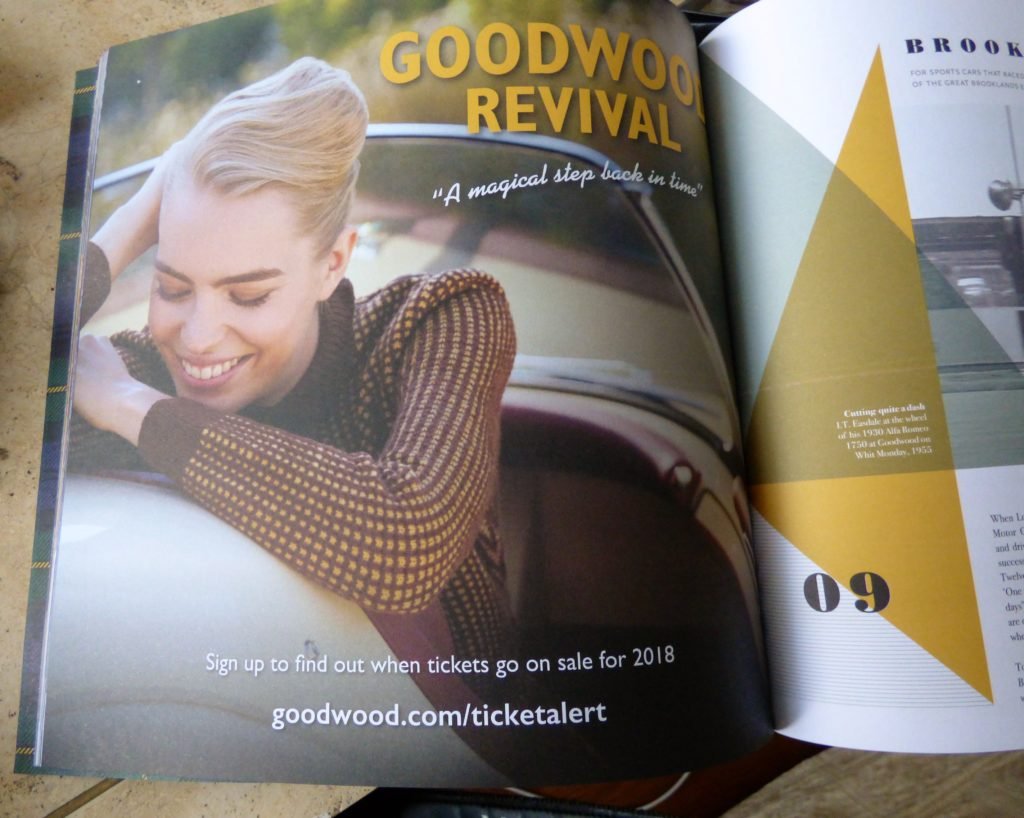 All in all, this was truly an incredible experience!
It was honestly one of the very best days of my life…
…and a huge "thank you" to Karen for coming over to share it with me.
~ Bella