No sooner did I pick up the keys to my beautiful apartment, I dropped my luggage, repacked, and was off across the country…
First stop after an overnight rest-break part-way, was collecting the car I just bought – a black Volvo C70 convertible, with black leather interior and wood trim – he's just lovely and I have named him Prince after a beautiful black Shire horse I love.  It was funny that while I was at the car yard, a couple was also there who lived only 10 minutes away from my place in Charleston, South Carolina, at the same time I lived there several years ago – and they also now spend six months of the year in England.
Then Prince and I headed down to Hampton Court and checked into a glorious suite complete with private balcony in an historic hotel, immediately across the road from the Palace.
Dating back in parts to 1665 and located on the Thames, The Mitre Hotel originally served as lodging for courtiers who could not be accommodated at Hampton Court Palace opposite.
…and the final destination for my journey…
The magnificent Concours of Elegance at Hampton Court Palace.
My welcome kit for the Concours…  I decided to go all out and purchased a full VIP package that gave me access to the Owners tents etc…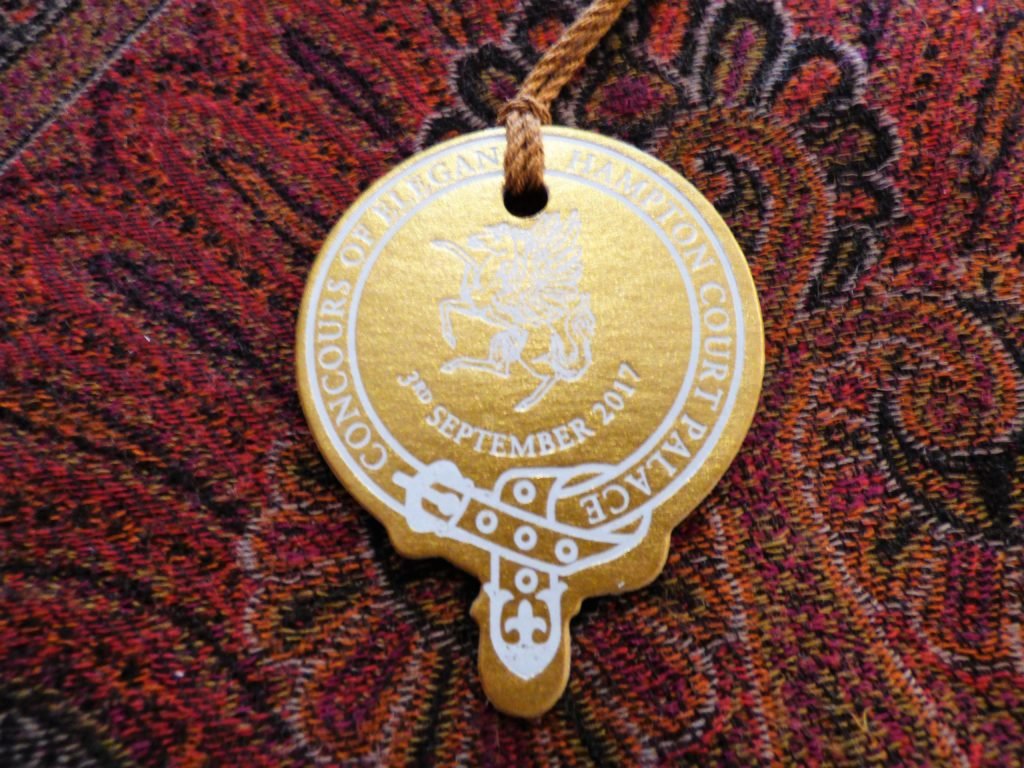 Across the road to the gates of Hampton Court Palace…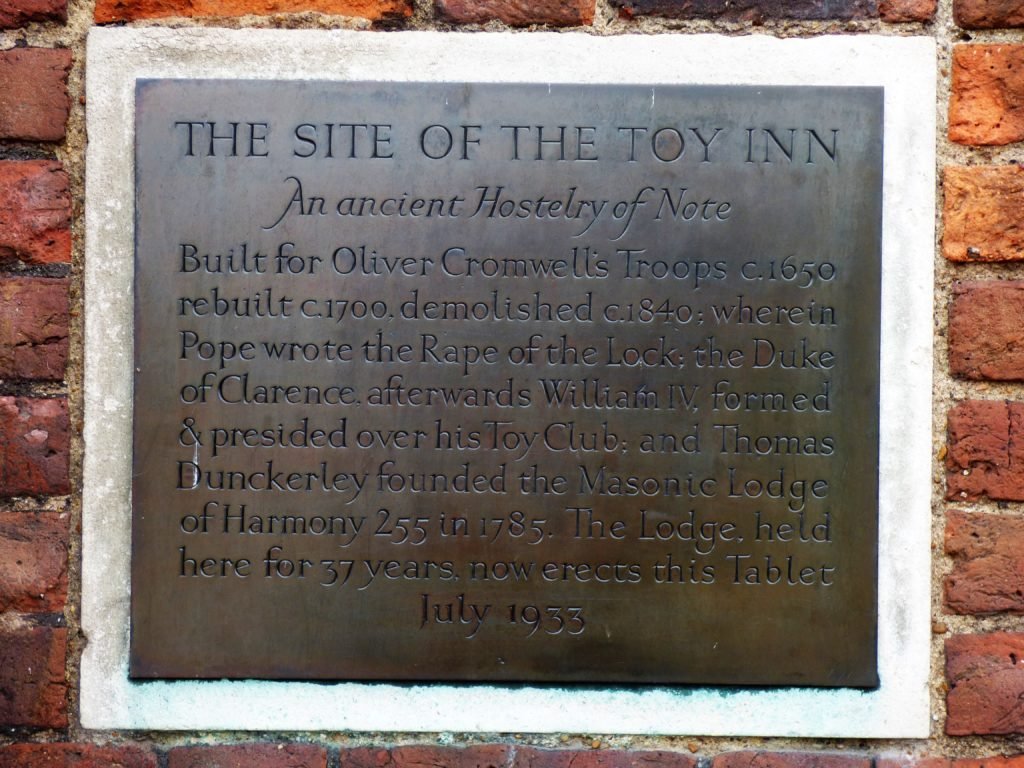 …and if you are not up on your history, Hampton Court Palace was originally built for Cardinal Thomas Wolsey, who was at the time a favourite of King Henry VIII. In 1529, Wolsey fell from favour and Henry VIII seized the palace for himself.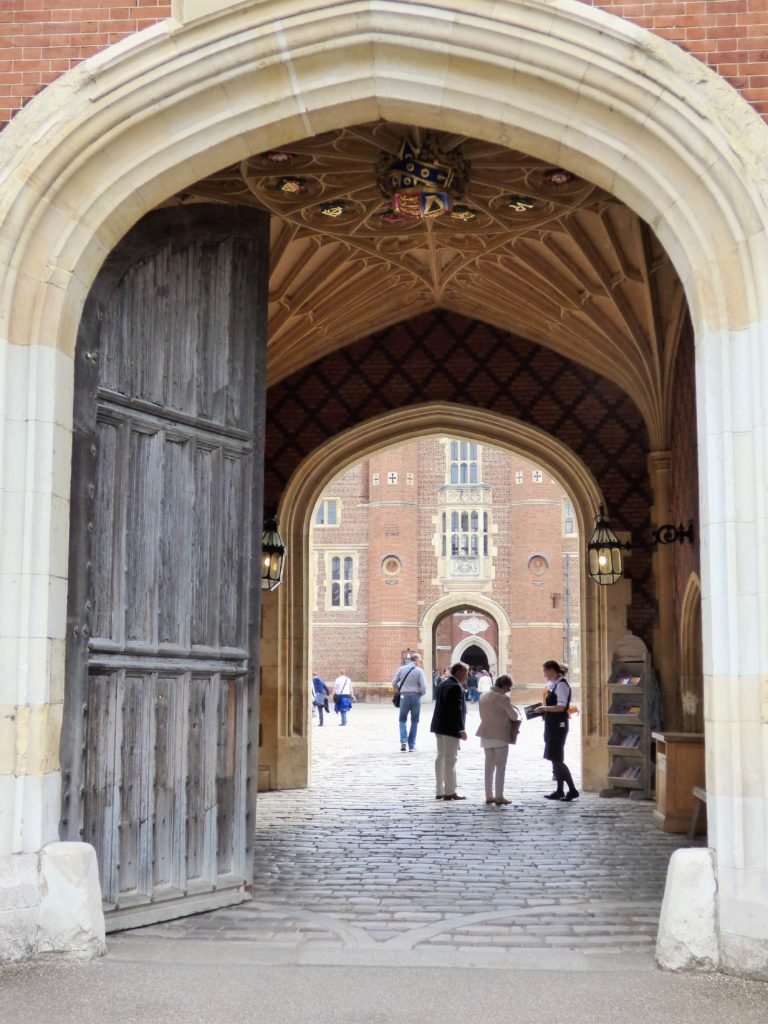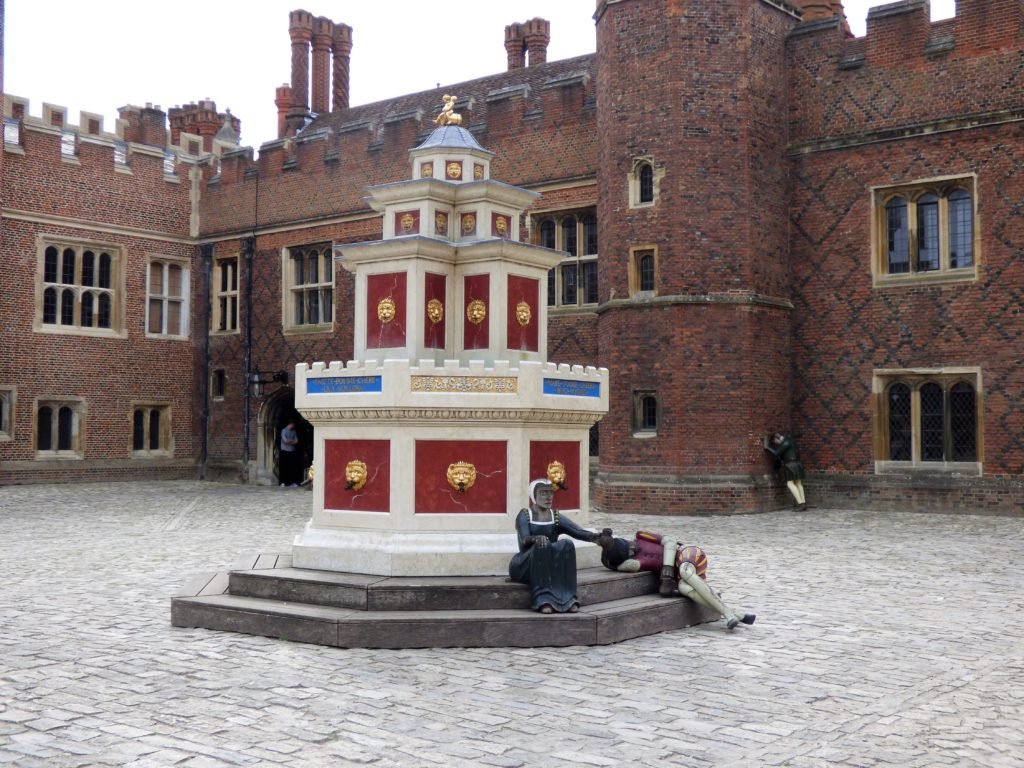 From this angle, it looks like she is hitting him on the head with the jug!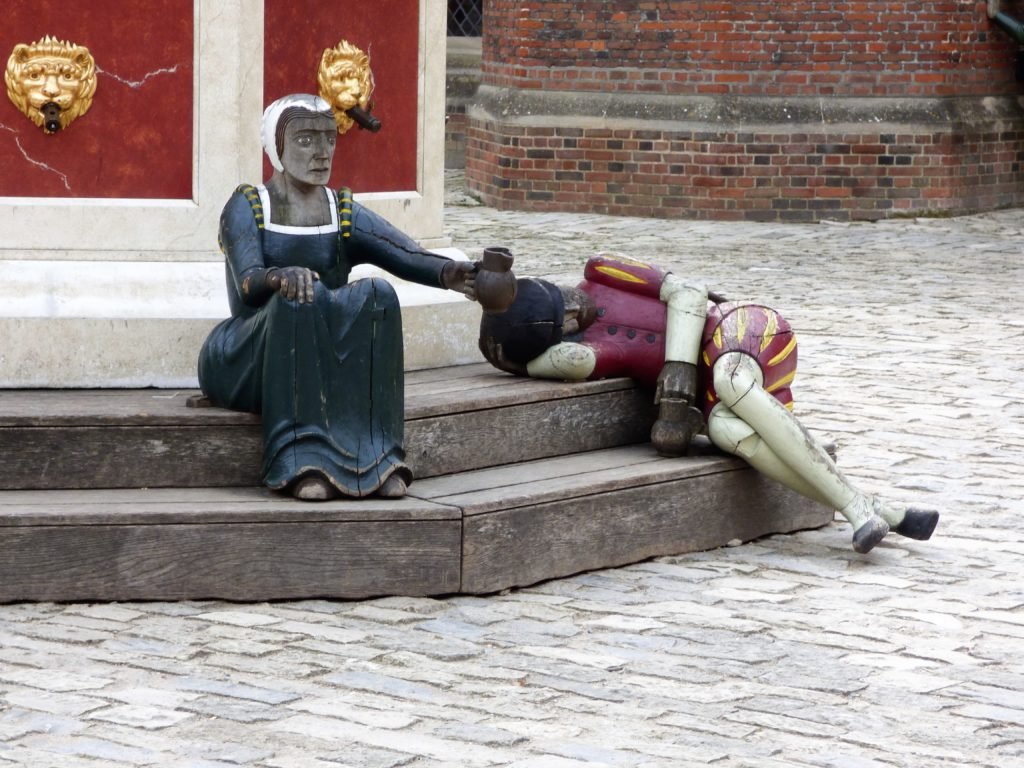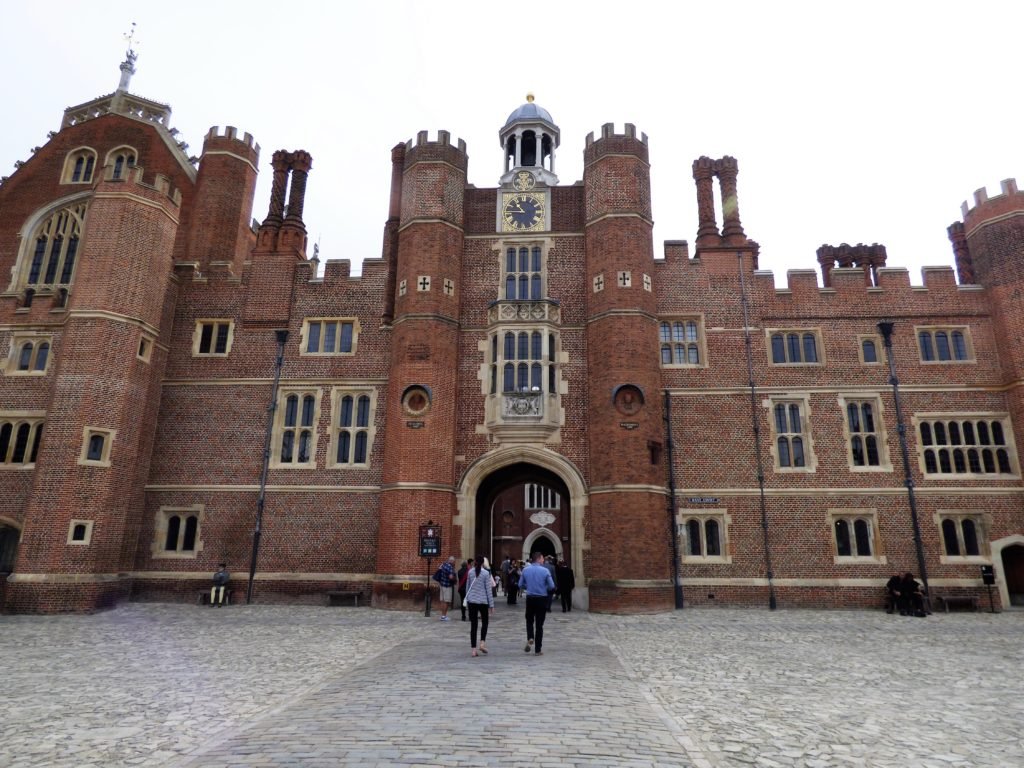 What an incredible ceiling!  (below)
Through these doors is heaven…………
With literally hundreds of millions of dollars worth of classic and historic vehicles on display, I felt so incredibly privileged and honoured to be there.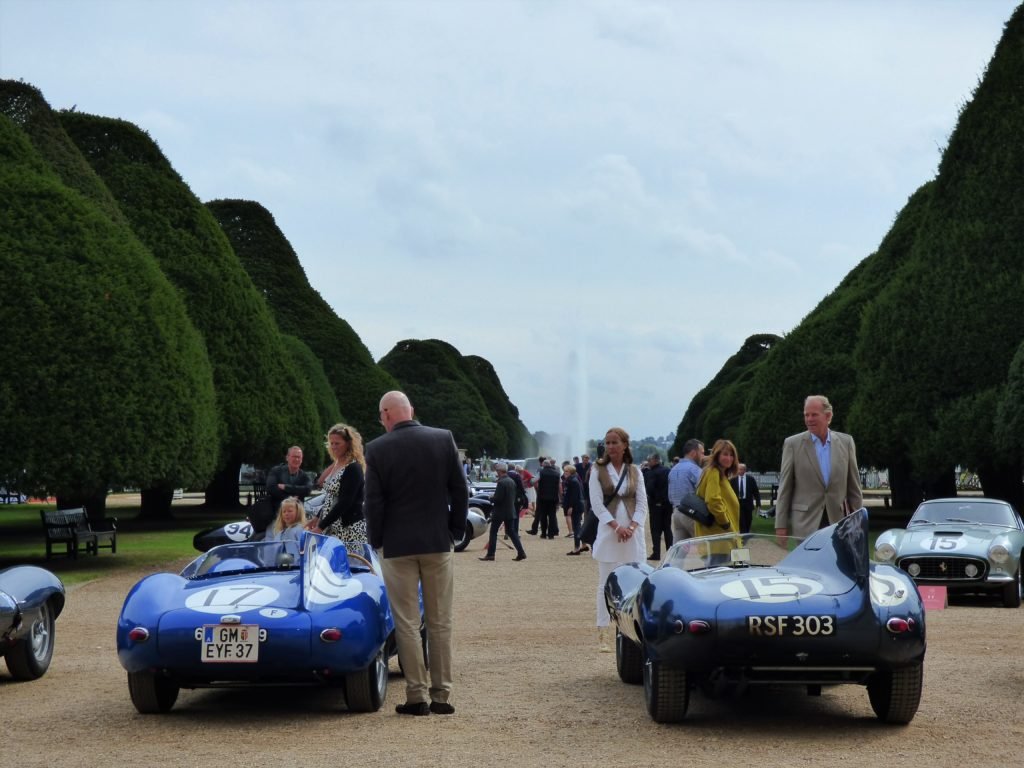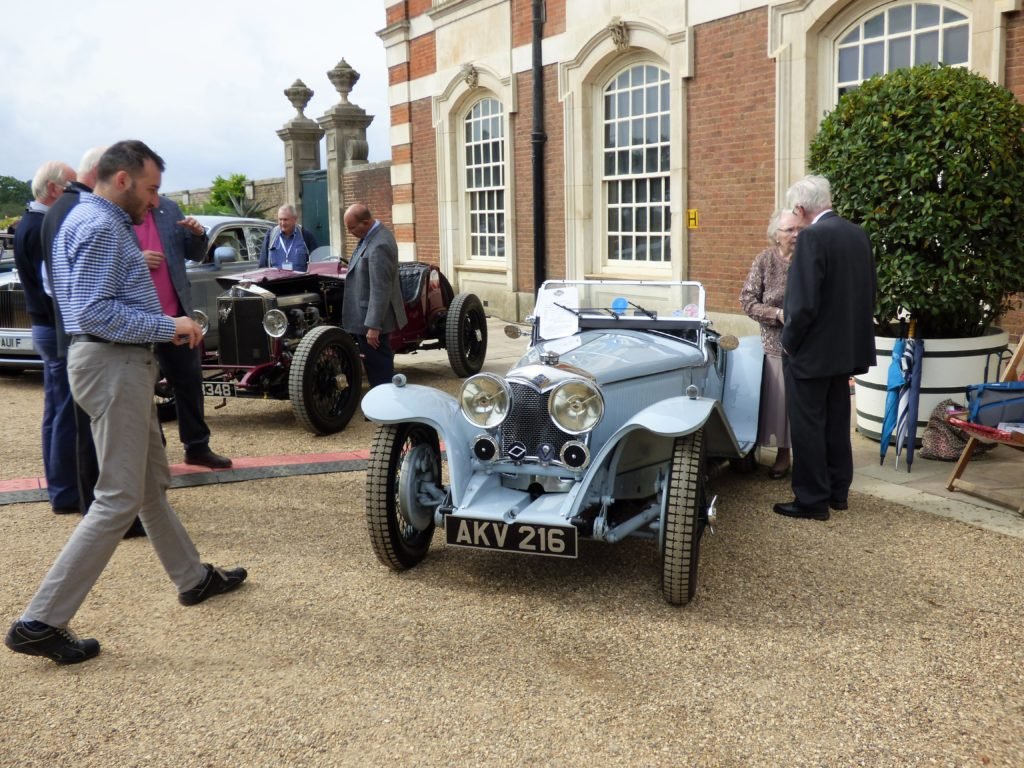 There were film crews from all over the world…
Relaxing for a while in the Owners' Enclosure (one of the VIP perks) and enjoying a cup of tea, I met several owners and had some wonderful conversations – including what it takes to ship such a vehicle internationally.
This man (below) looks like he is praying… perhaps for one to be delivered for Christmas…
British fashion is unmissable…
…and even with such magnificence on display, this crew from Europe were still glued to their phones…
This lovely example below was awarded "Best In Show"…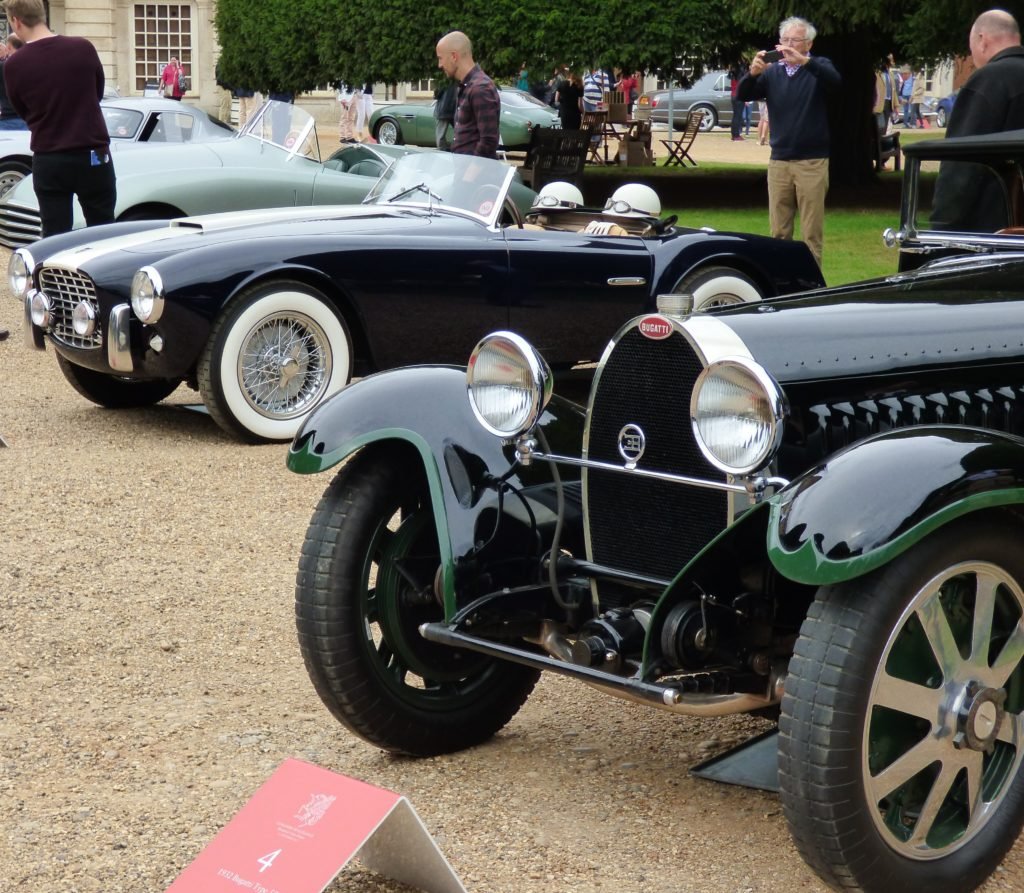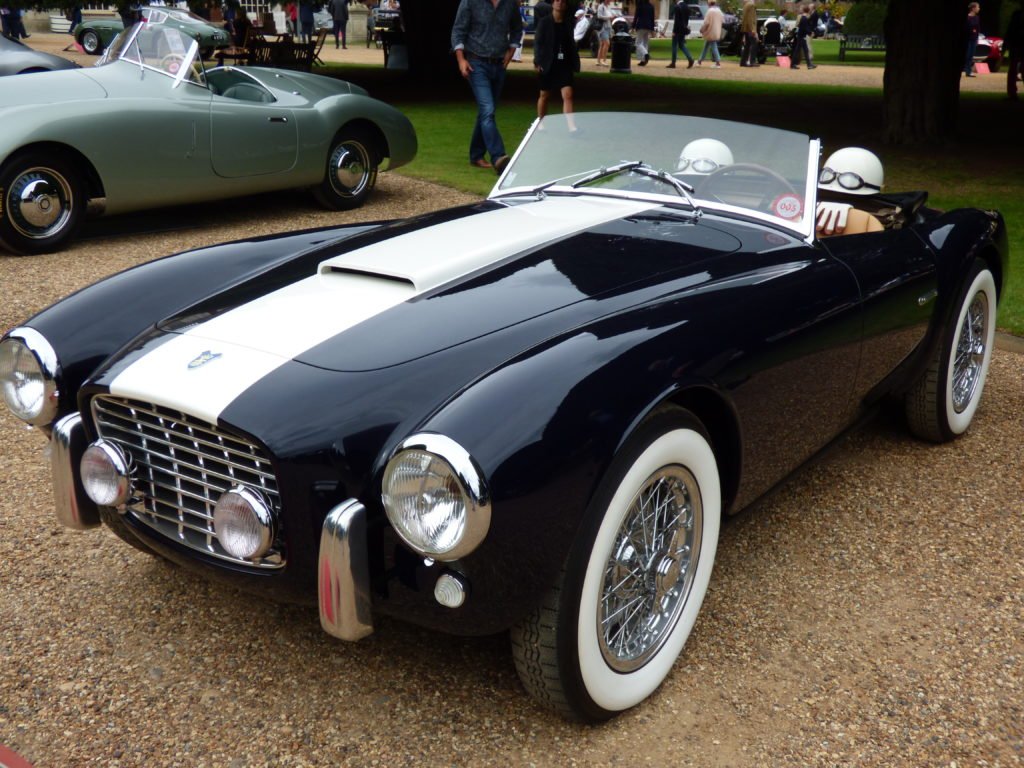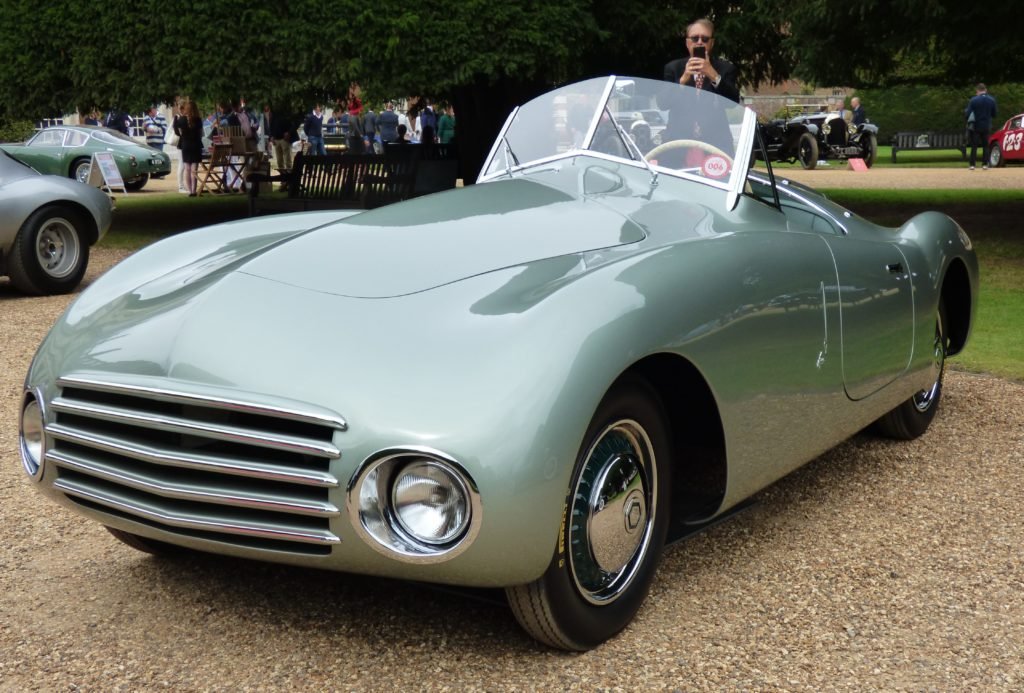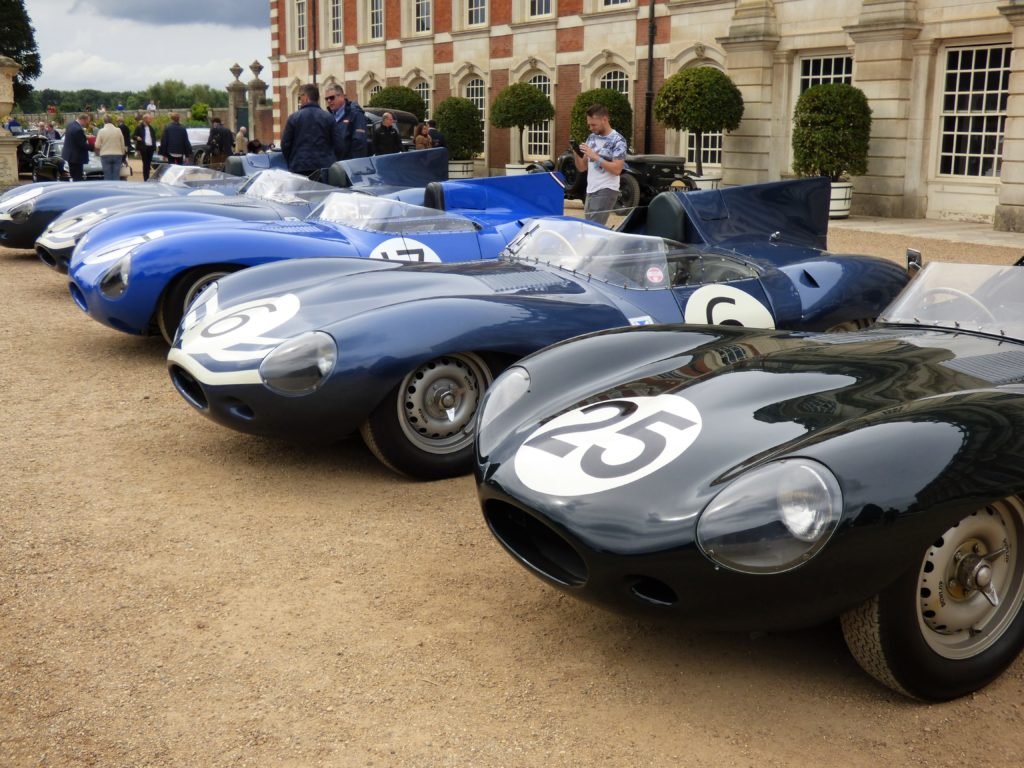 Unfortunately, my body was in too much pain to stay for the entire day but I am still glad I went for the time I could.  So, then it was back through the Palace and back to the hotel…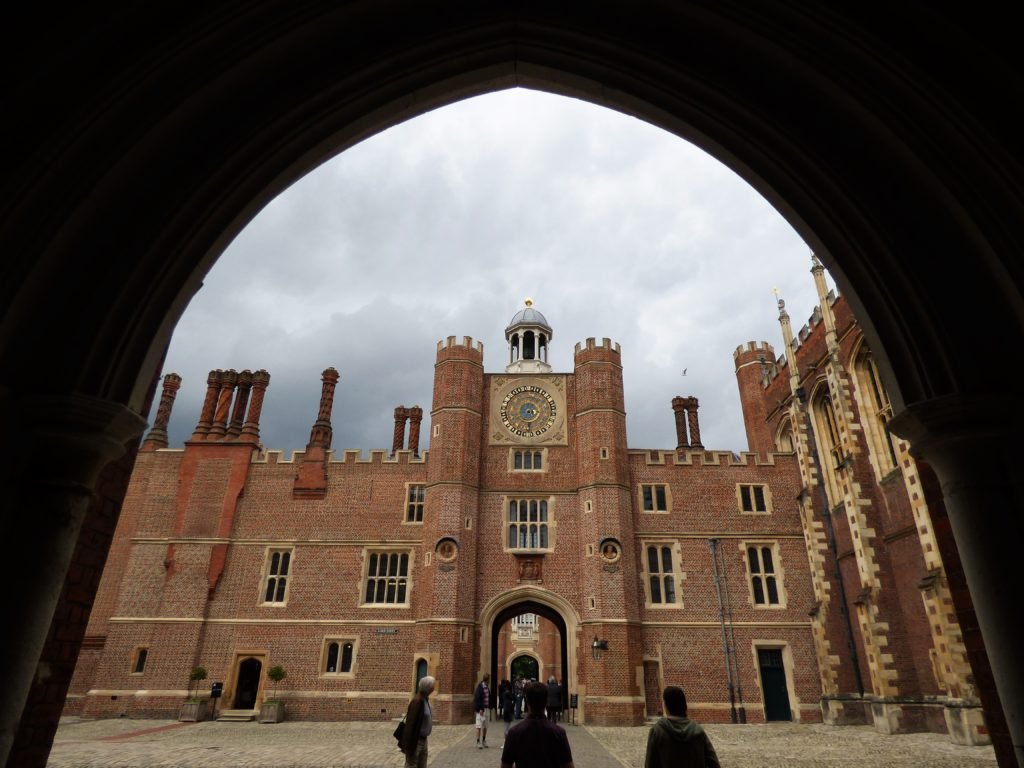 …and so now I am curled up resting and watching the Burghley Horse Trials on the enormous television in my suite.
Sending love and smiles to all…
~ Bella
PS:  am now watching a program about auctions that deal with this level of vehicle, and for one car, the bids are going up by 1 million Euro per bid!  The car was magnificent and eventually sold for $$18 million.