After a lovely sleep-in, Boswell (trusty rental car) and I went in search of a particular medieval abbey that dates back to 1508 – Creevelea Friary.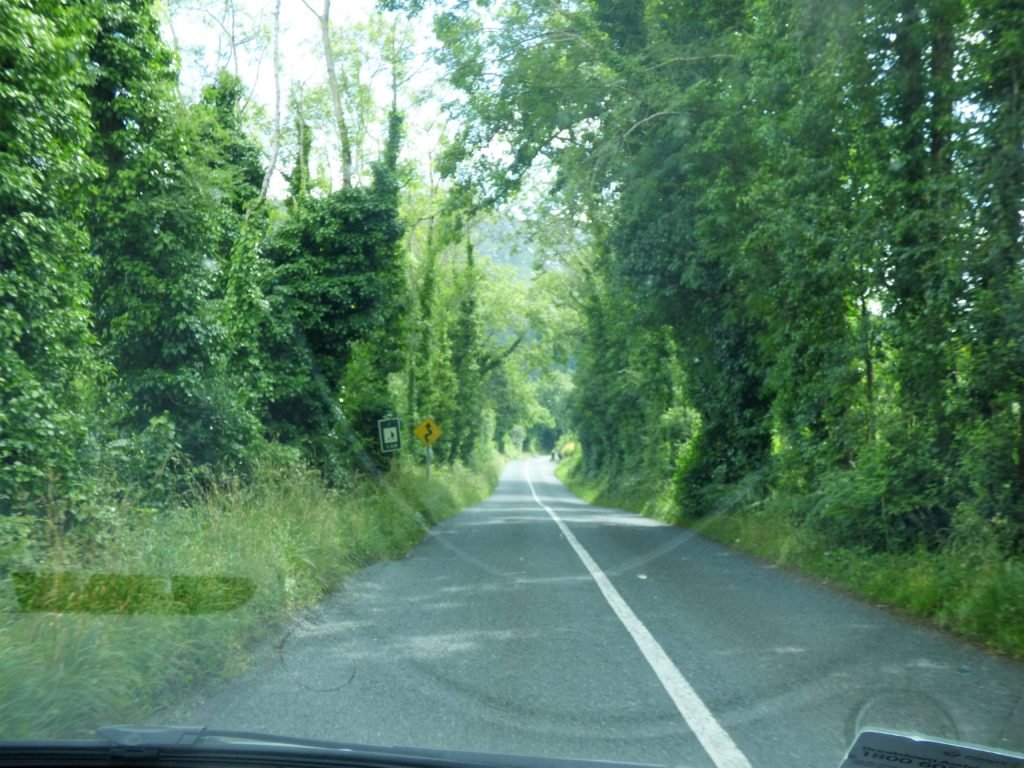 …and I thought yesterday's excursion was skinny and windy?  It had nothing on these roads – and I must admit, it was fun!  …although none of these photos show just how skinny nor how windy they were in parts – as the thought of taking a photo while barrelling around a corner wasn't exactly enticing…
…and again, we took some roads less travelled…
…and blonde moment – when I say the sign below, I wondered why they called it a Tabbey?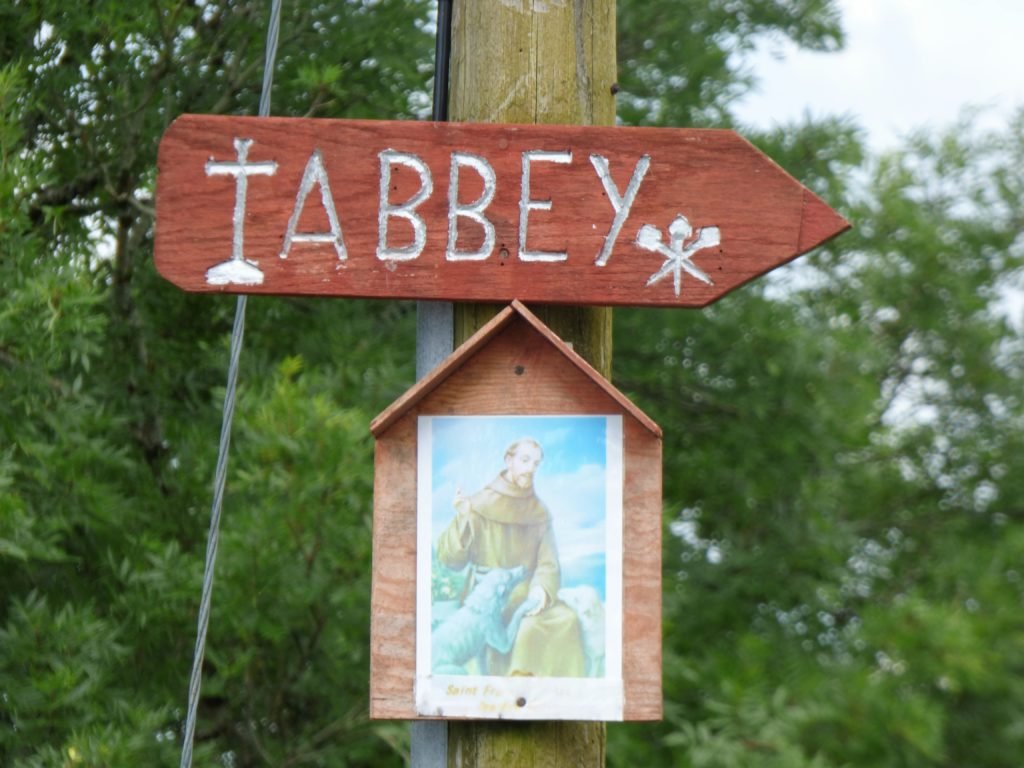 …and down a track, the Abbey comes into view…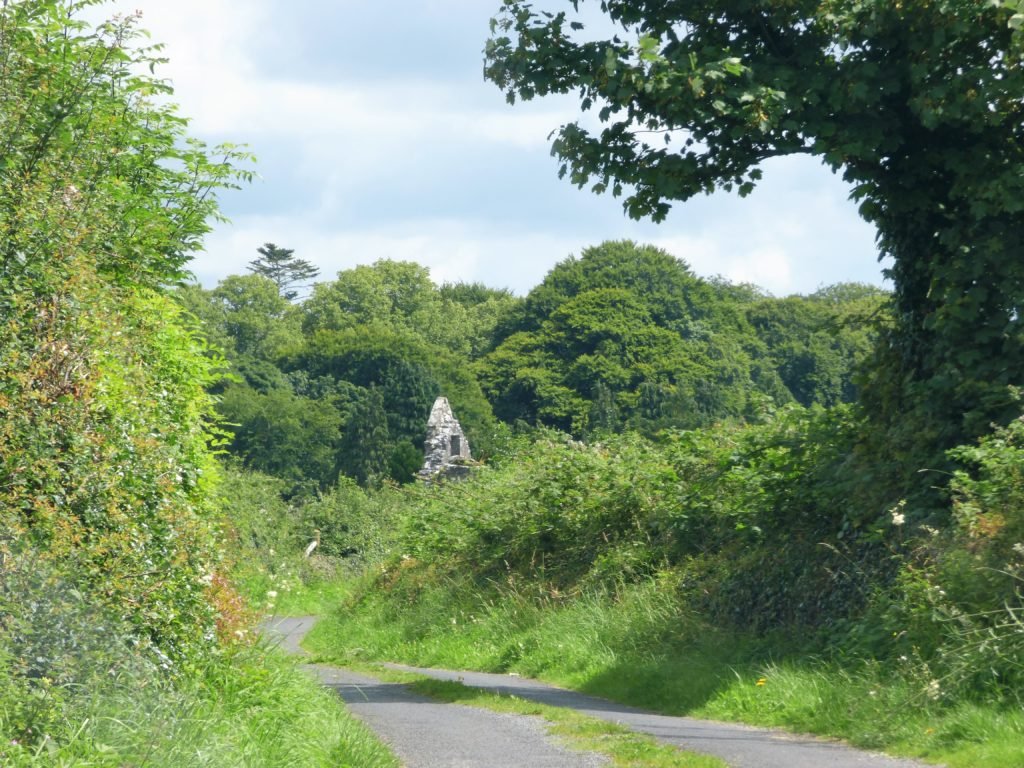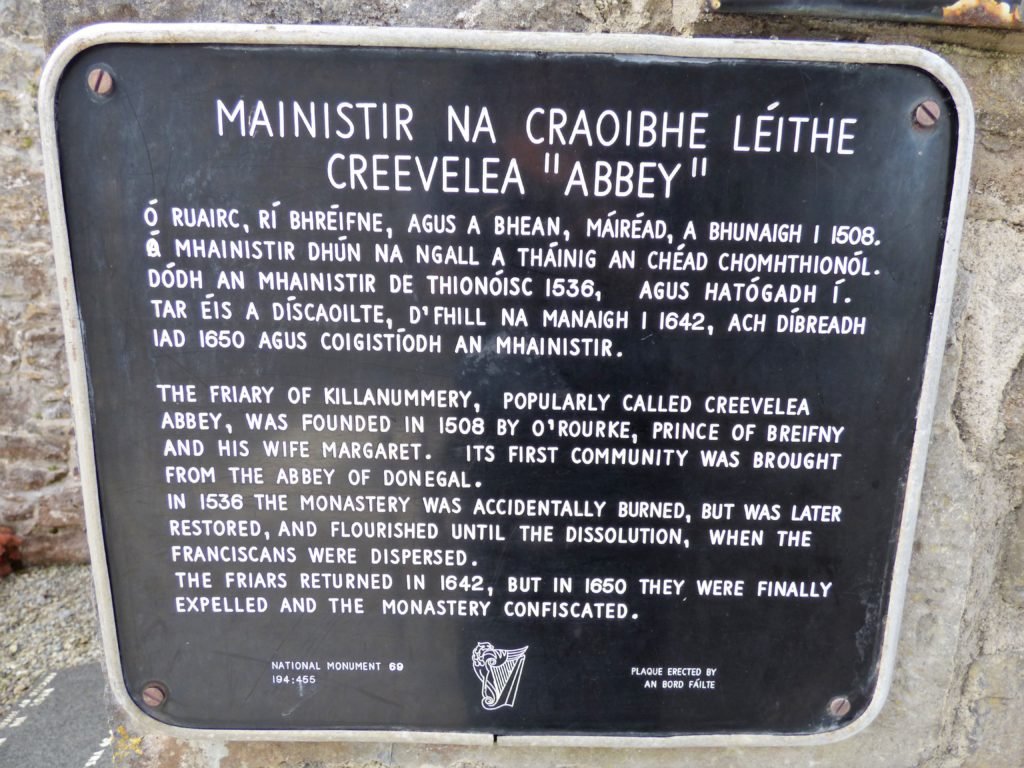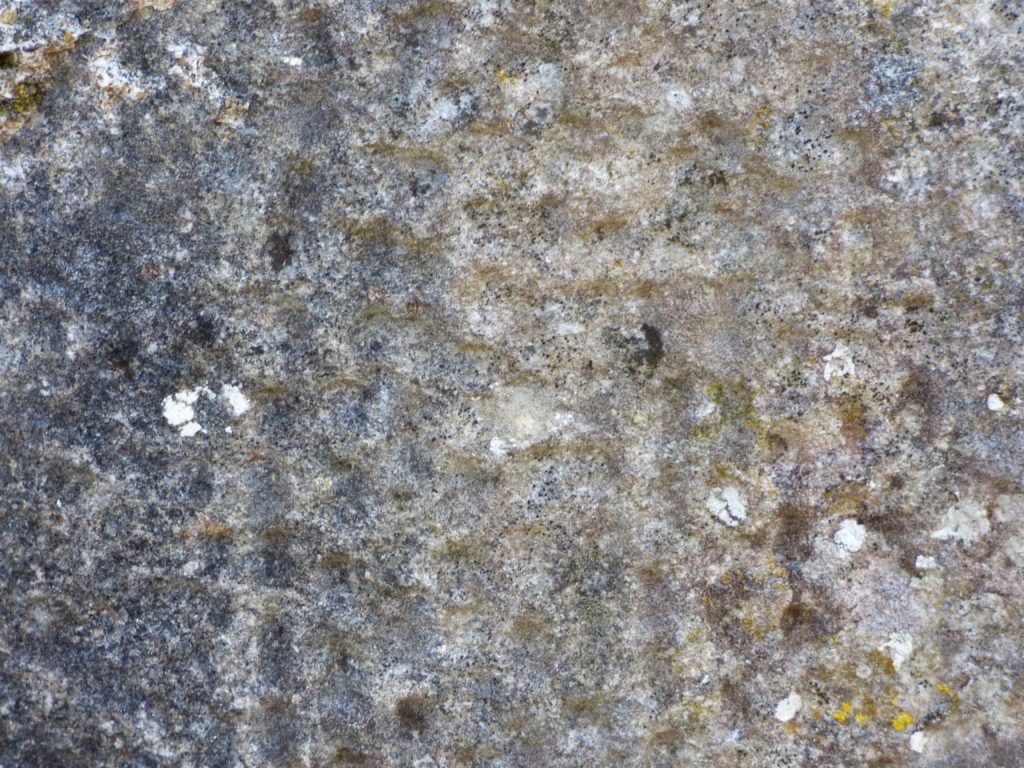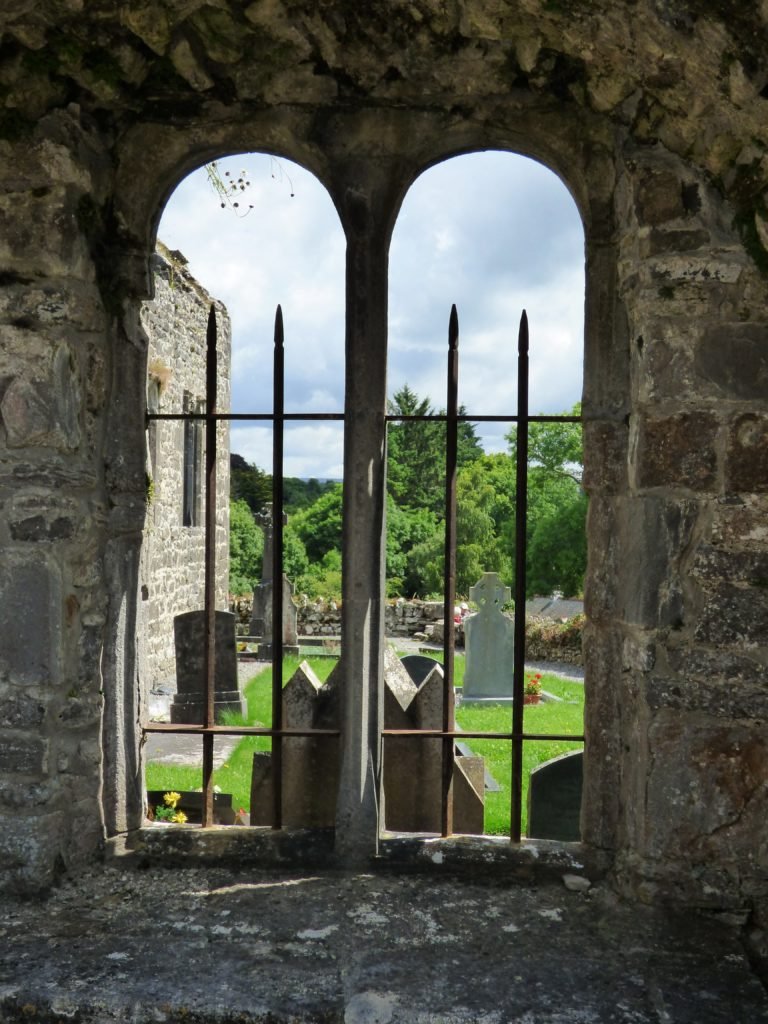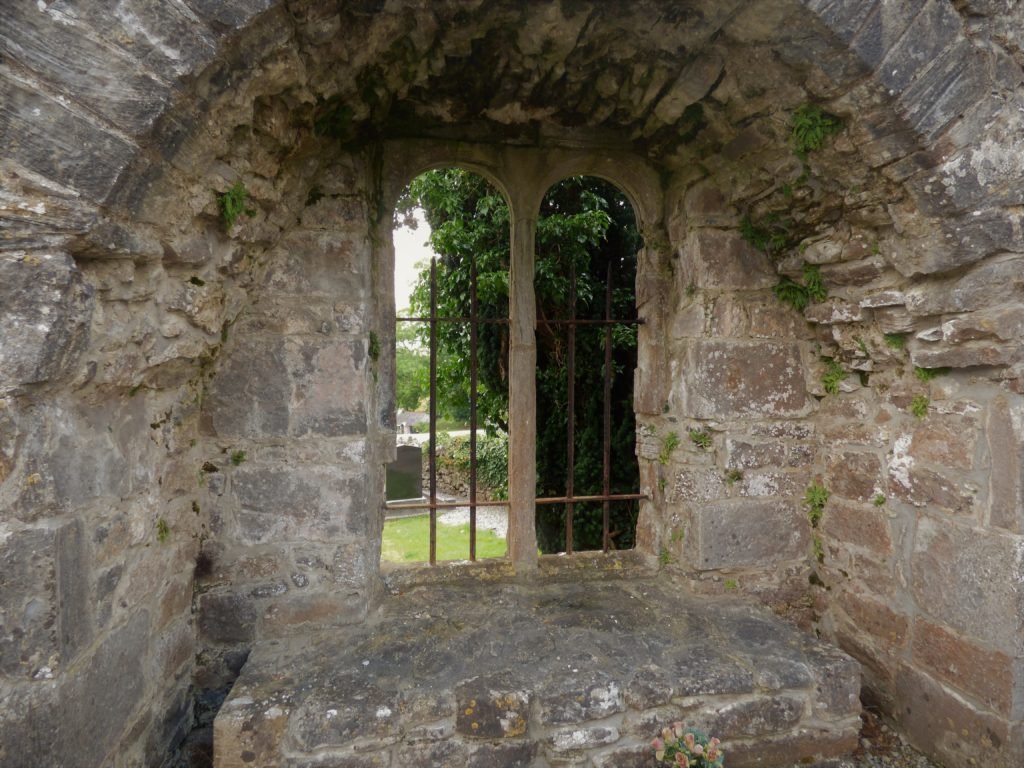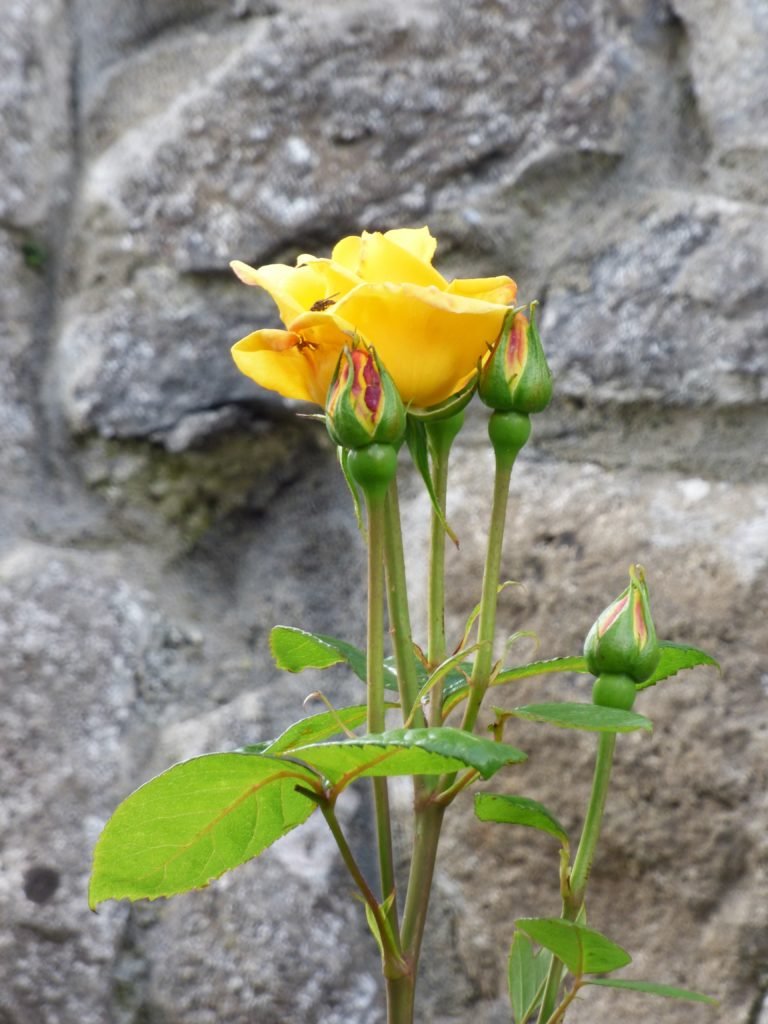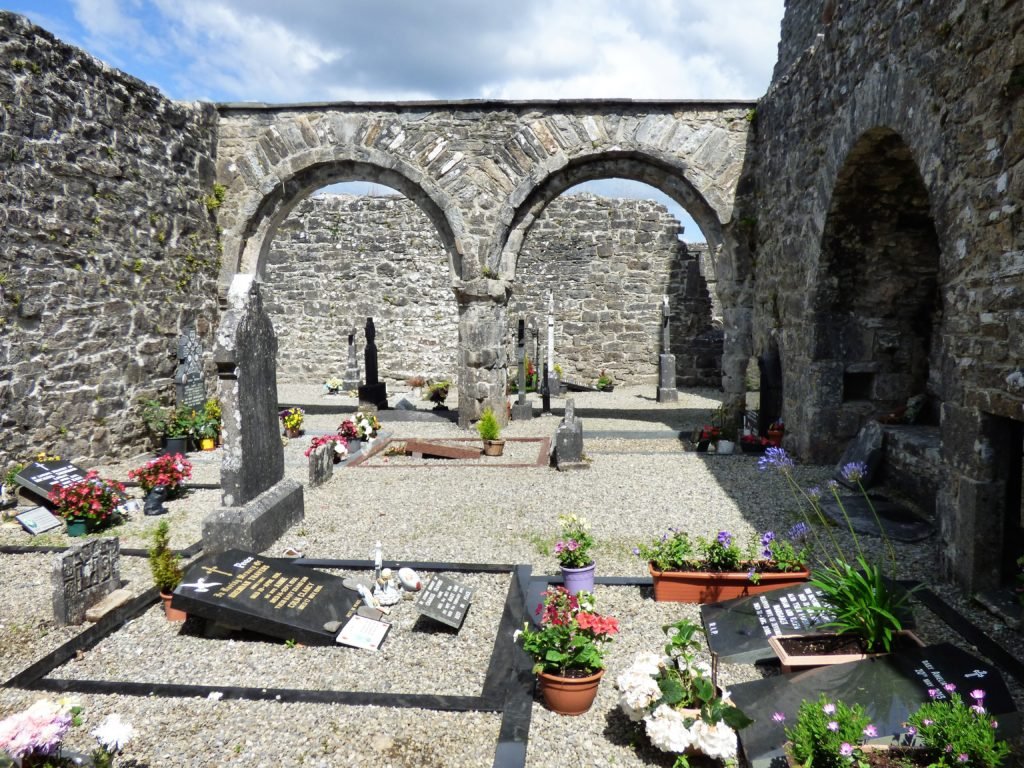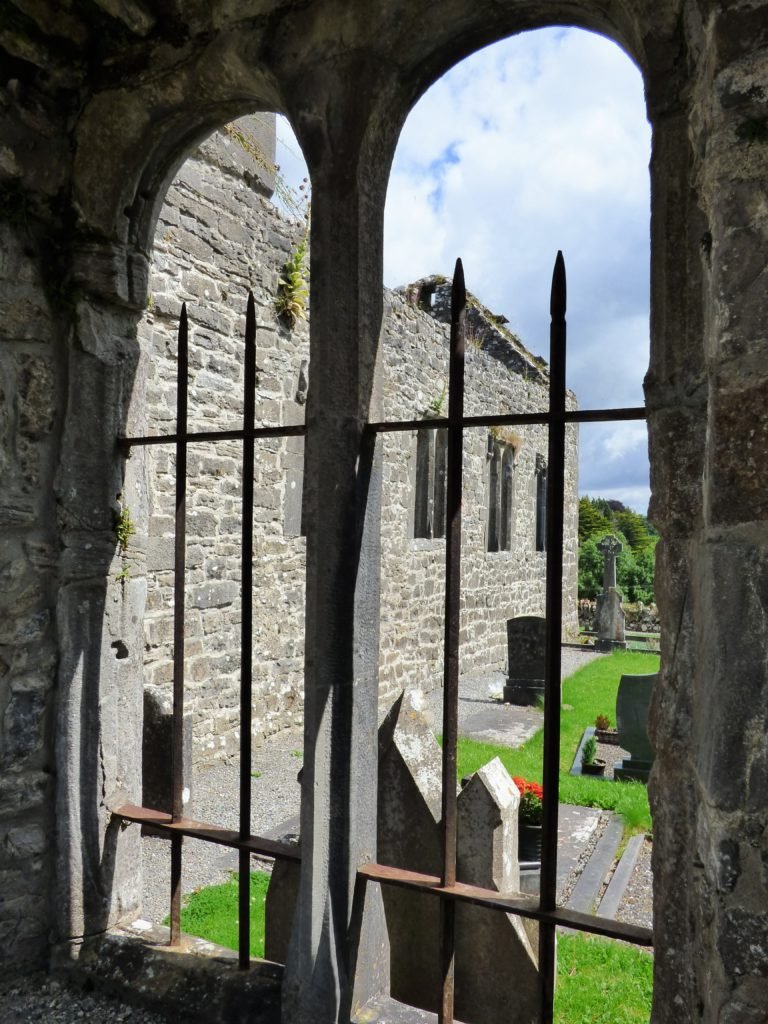 While there, I had the place pretty much to myself with the exception of a lovely couple I met – Raymond and Vera.  While they live on the east coast, Raymond's family is from the western side of Ireland and they are frequent visitors to the Friary.
Vera took me to a particular spot that has quite the history…
Father Bernard Peter Magauran was a Franciscan priest who, in 1826 became parish priest of Killanummery and Killery, and Titular Guardian of Creevelea Friary.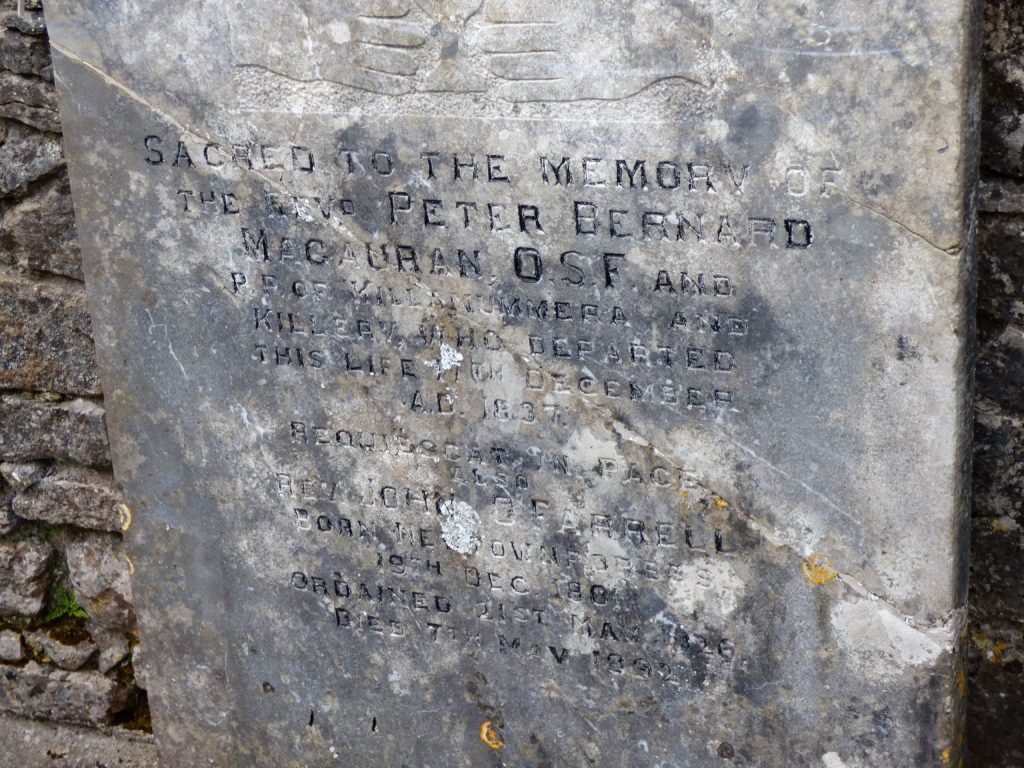 After his death on 17thDecember 1837 aged 65 years, he was buried at the Friary, but there was such a strong belief that the clay of his burial site had miraculous healing powers that people to this day come and take a small spoonful of the clay.
Indeed, a section has been cut away and edged to assist those who come to pay their respects and to obtain a spoonful of the curative clay.
Vera was so lovely that she found a silk flower and put a spoonful of clay in it for me…  I was very touched at the gesture.
Actually, Raymond and Vera are off to America in November for the beatification ceremony of Father Solanus Casey, to whom they are related.  (Btw, here is a terrific link that gives you more information on Father Casey: http://www.themichigancatholic.org/2017/05/pope-francis-announces-fr-solanus-to-be-declared-blessed/)
Not knowing a great deal about the practices of the Catholic religion, it was wonderful to spend time listening to Vera and learning more about a subject that is quite foreign to me.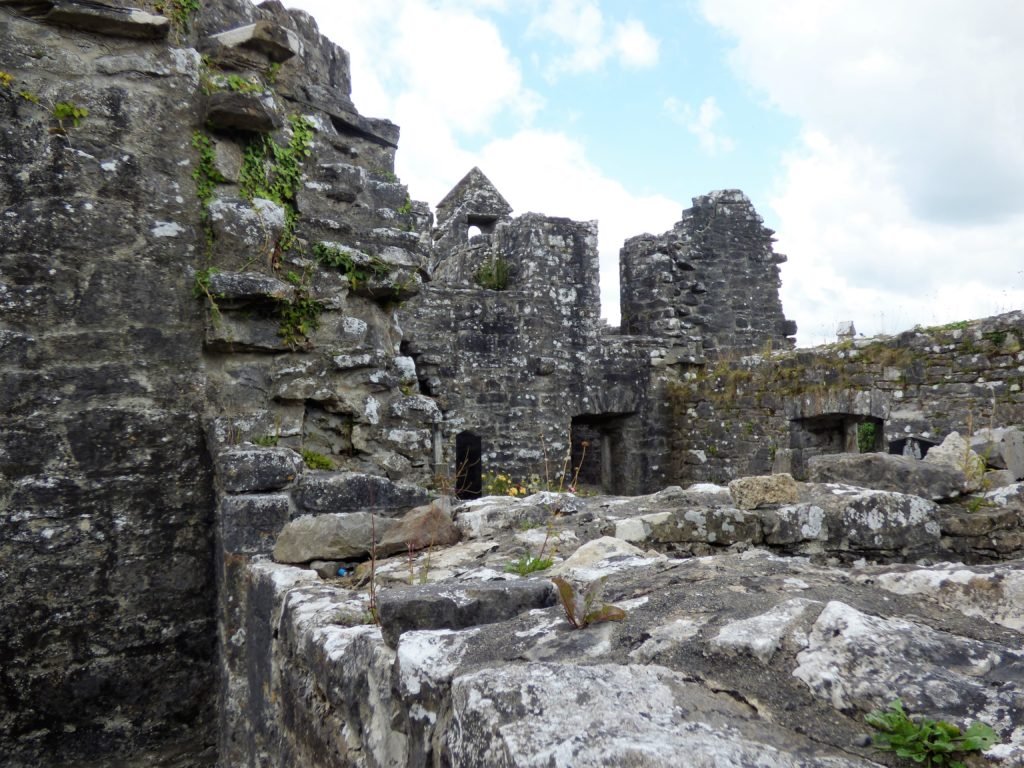 When Vera and I were looking up at the tree that is growing so precariously yet so strongly on the side of the wall (in the photo below), she was reminded of a poem of which she could only remember the last line – but I promised to go hunting for it:
"Trees", by Joyce Kilmer
I think that I shall never see

A poem lovely as a tree.

A tree whose hungry mouth is prest

Against the earth's sweet flowing breast;

A tree that looks at God all day,

And lifts her leafy arms to pray;

A tree that may in Summer wear

A nest of robins in her hair;

Upon whose bosom snow has lain;

Who intimately lives with rain.

Poems are made by fools like me,

But only God can make a tree.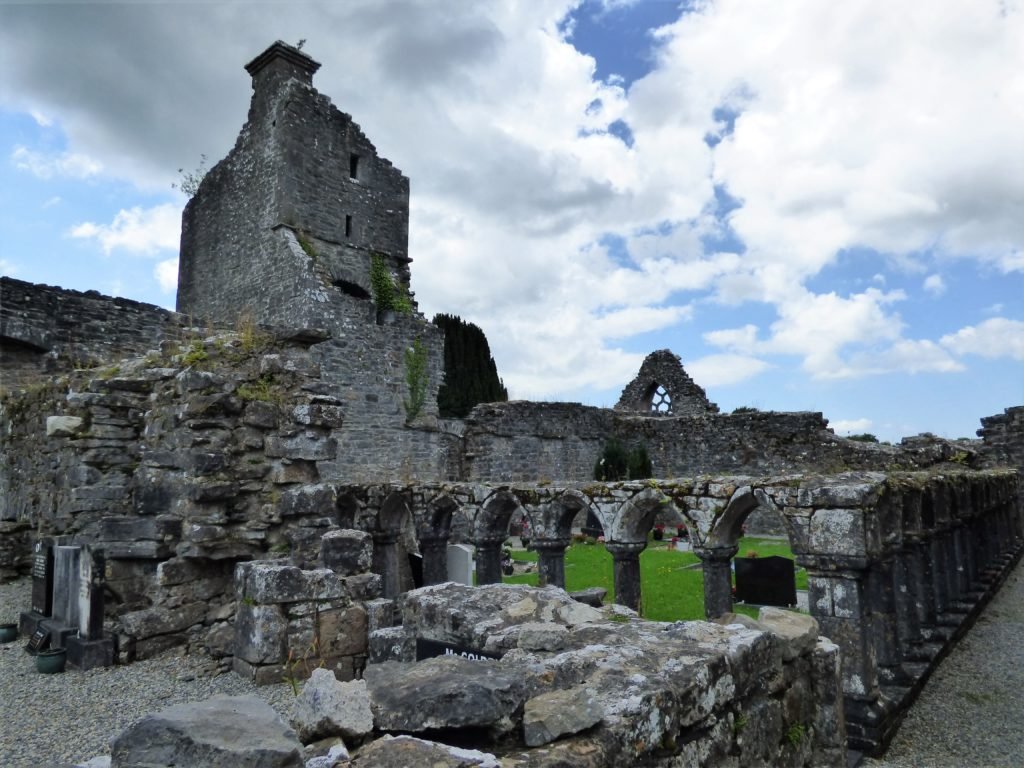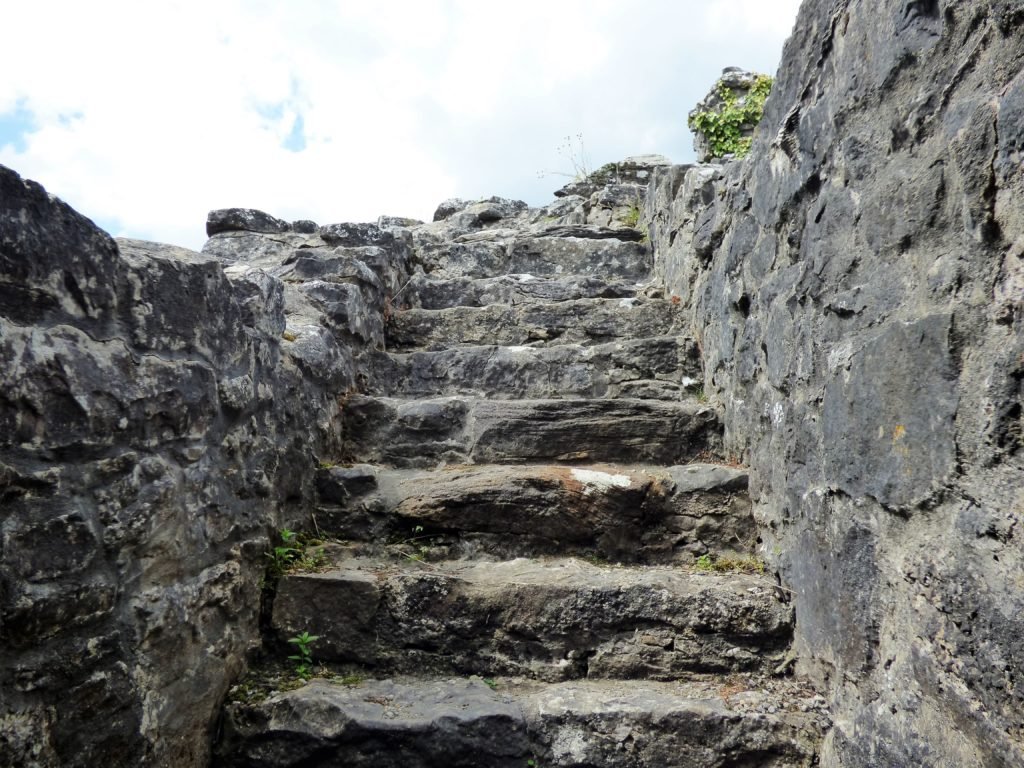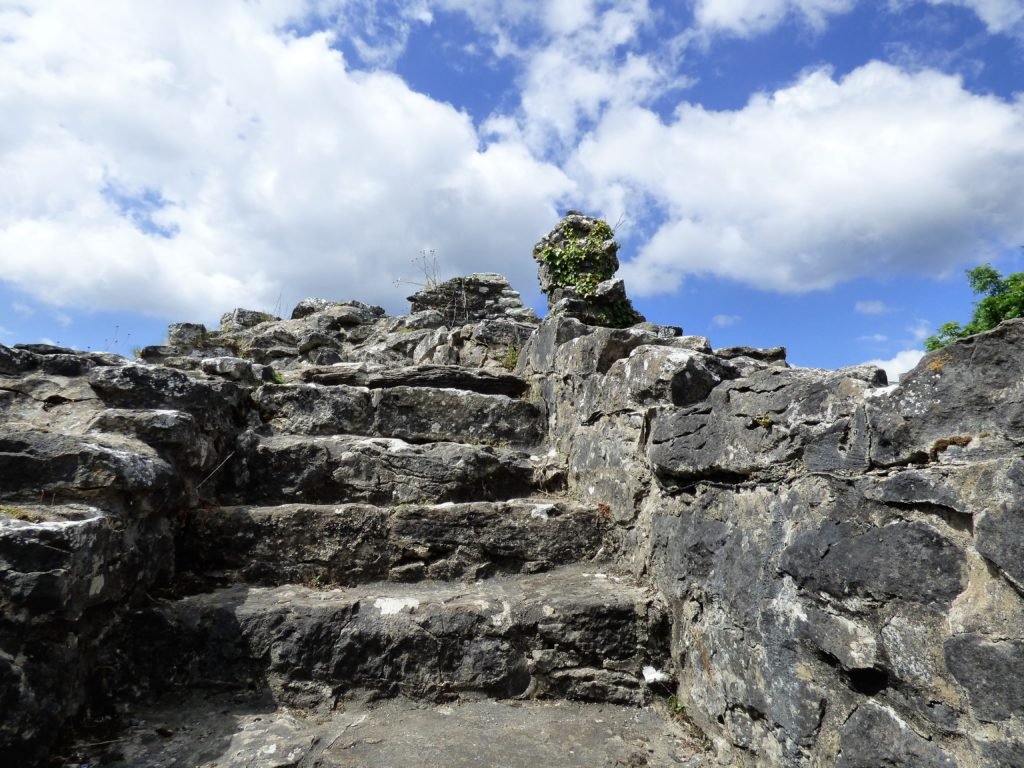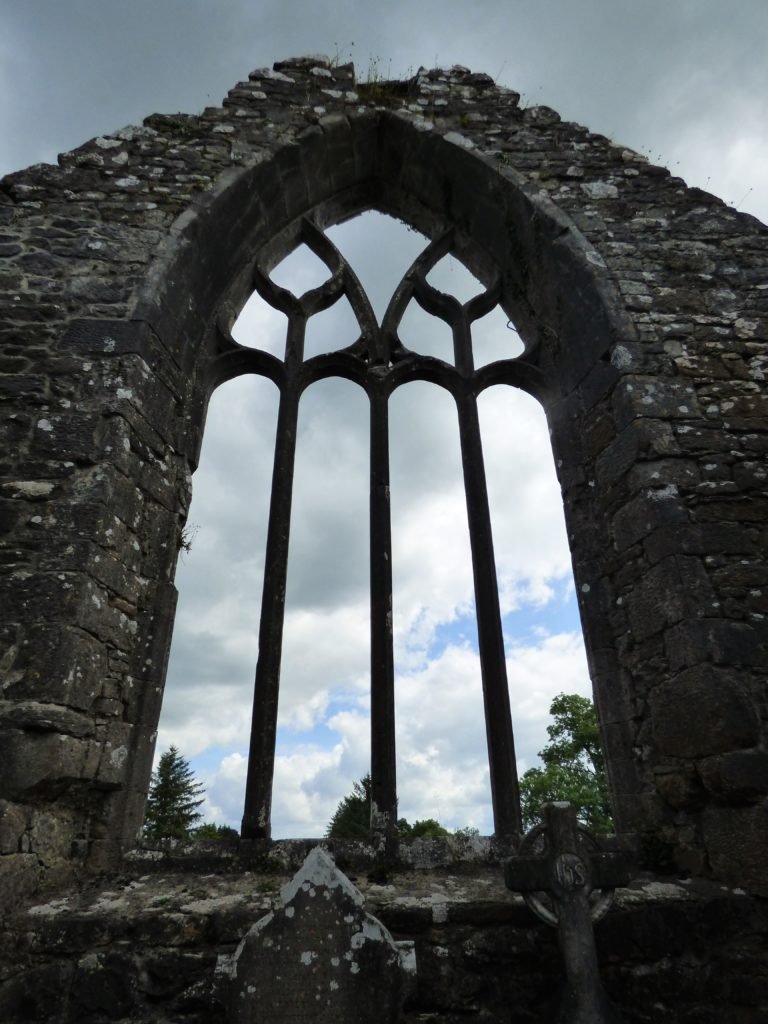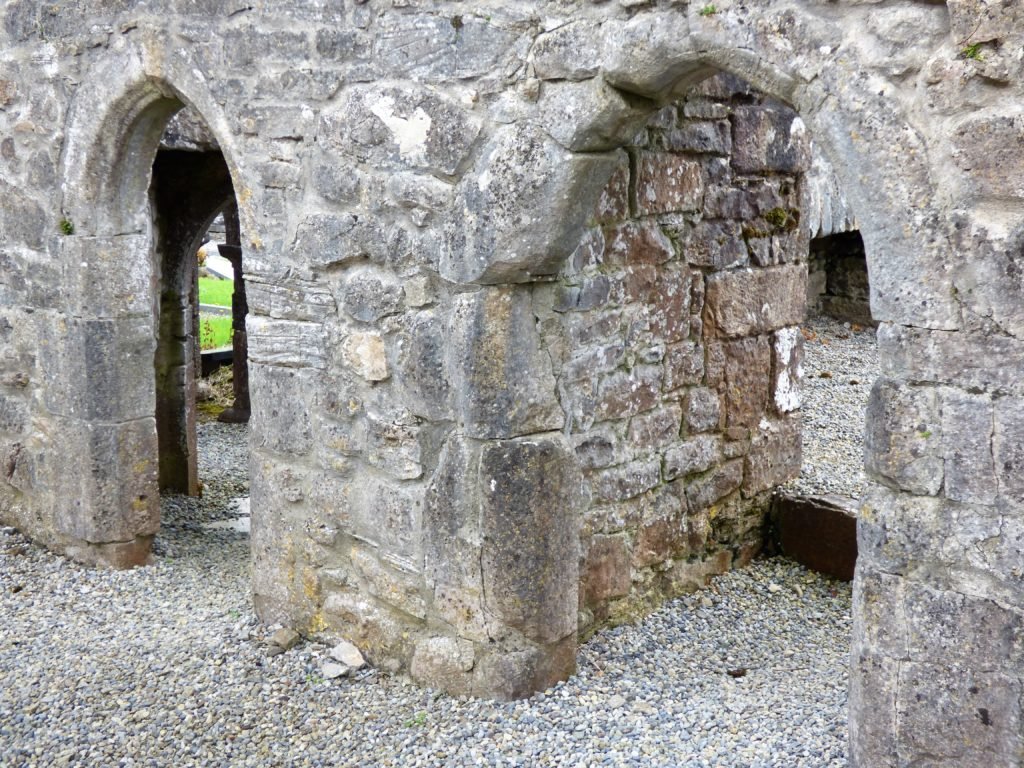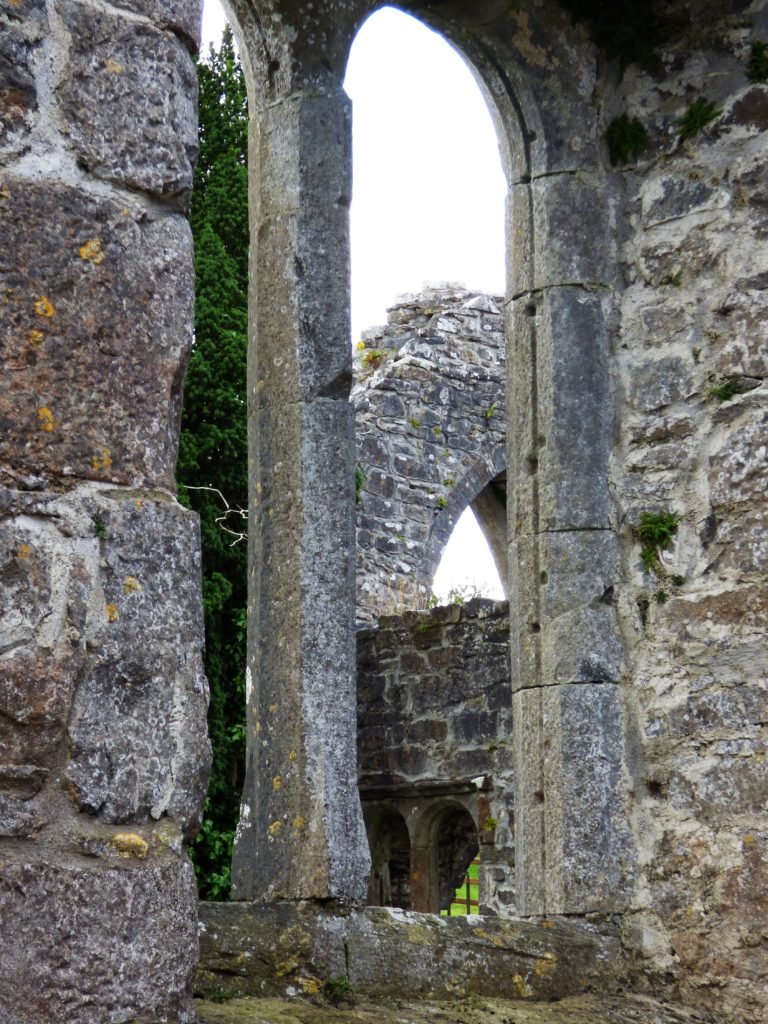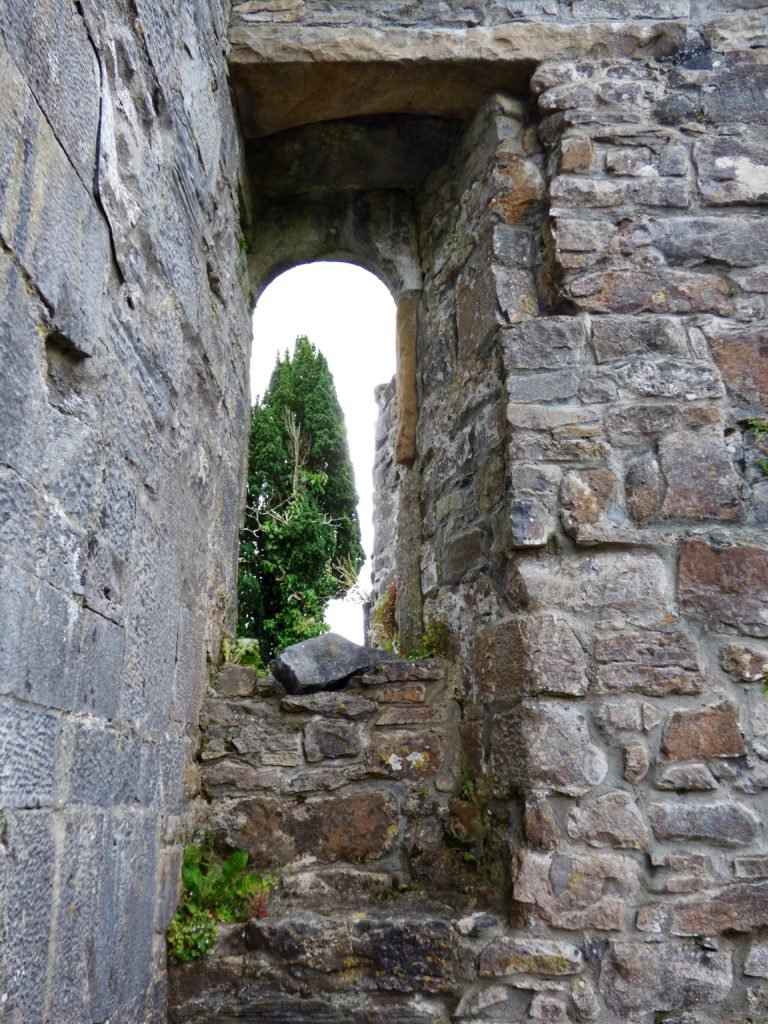 …and finally we head home…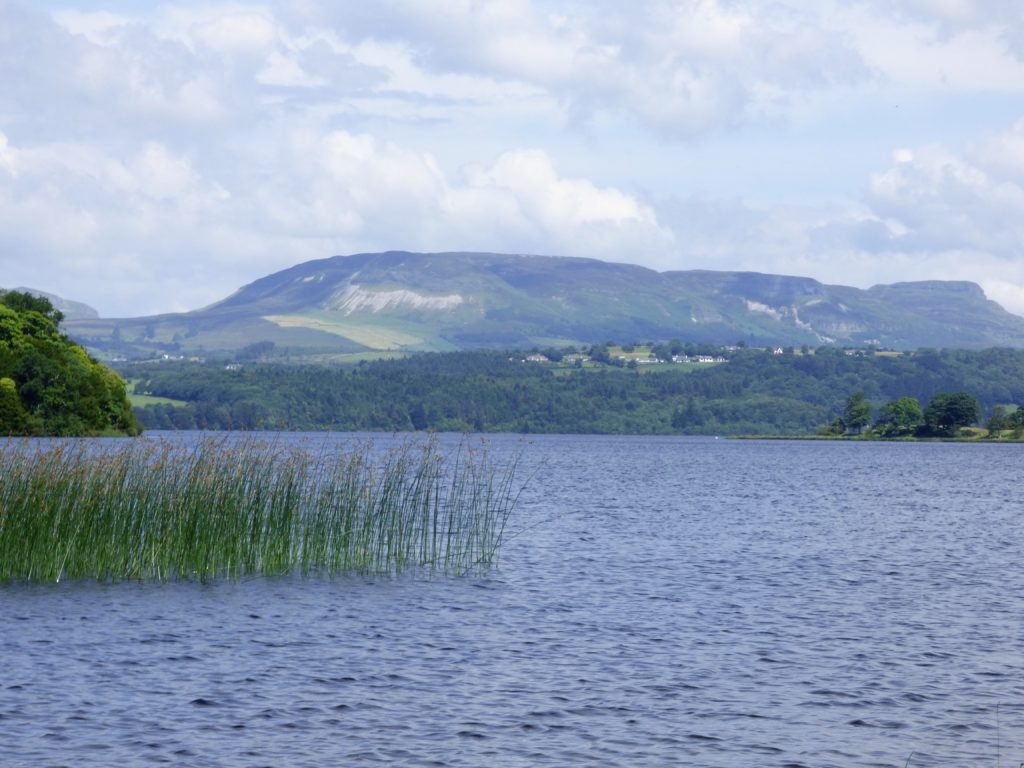 Wishing you a most glorious day, my dear Friends!
~ Bella
We have had rain here for the past few days and while I do actually love the rain, I am not particularly partial to going exploring and sightseeing in it... Although, yesterday evening, the sun began to peek through (these photos below from last night around 8:00pm), so I decided…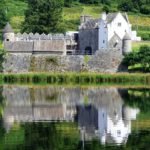 The beautiful Lough Gill / Loch Gile / Loch Gill was my destination today for a boat ride, departing from Parke's Castle.  If you look to the far left of the photo below, you will see Parke's Castle with the white tower, and our boat moored slightly to the right.…