…I'm still writing this post! – but you can read what I have so far…
Every Luxurious Nomad has a whole slew of gadgets, gizmos, apps and platforms that allow her/him to live the life of a location-free digital nomad, and for the purpose of this article, I'll call them my 'digital nomad toolkit'.
---
What type of laptop do you use?  Is that an iPad?  What apps do you use to keep track of everything?  What sites do you use to book your travel?  Do you host your own website?
These are the types of questions I get every time I discuss my luxurious nomad lifestyle.
I've been putting off writing this post for some time because there are so many components that support my lifestyle that I've been using for years – to the point where I wasn't even sure where to begin to list them all for you.
So, what you will find below is my list – but bear in mind that as I use another gadget or gizmo that I hadn't added to the list, I will be updating this page – so check back regularly!  🙂
Here are my essential tools that make up my digital nomad toolkit:
Devices

LAPTOP – ASUS ZenBook UX305CA
I invested months researching and then deciding to which laptop I would switch.  My beloved old Sony VAIO was the third in my long line of VAIOs and had given me years of loyal and (mostly) trouble-free service, but it was now on life-support so time to send it to the laptop retirement home.
My main requirements are:
lightweight
long battery life
Minimum 512Gb (I wanted 1Tb but chose to sacrifice that for the rest of my requirements and just keep even more files only in the cloud)
slim
full-size keyboard (and I did want a backlit keyboard, however it's my own fault – I omitted to confirm that feature before I ordered it)
13″-14″
Also, I do quite a bit of video and audio editing, and always seem to have 793 tabs all open at the same time 🙂 so it needed to have plenty of 'grunt'.
After testing and researching many, many, many options (including the prospect of changing over to a Mac), I decided upon this lovely little Asus (and my beautiful little laptop is the white option).
I've had her (yes, it's a her) for a couple of months now and I love it! – and she's so slim, she fits easily into my handbag!
---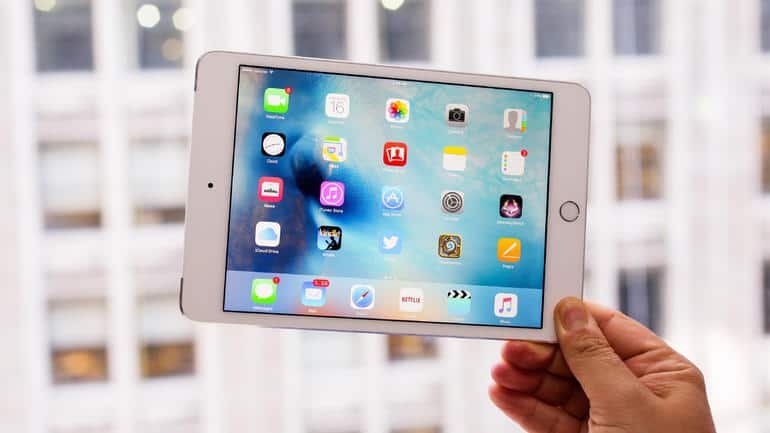 iPad Mini
I've had the full-size iPad for several years, and was going to get another when I updated, however the AT&T store didn't have any 128Gb in stock, so I opted for the mini – and while I still find the small screen a challenge every now and again, overall I love my little iPad.
…and I need to mention here the amazing case / backlit bluetooth keyboard I have for my iPad mini.
ZAGG PROfolio+ Ultrathin Case with Backlit Bluetooth Keyboard
I originally had the solid ZAGG case but because of the angle and where it conencted to the iPad, I found it difficult to use any of the features at the bottom of the screen – so, when I came across this one, that is also a lot lighter, I was in heaven!
Click here to check it out on Amazon.
---
Connectivity
SkyRoam – Portable WIFI hotspot with unlimited data just about anywhere in the world…
I am officially in love with this gizmo!
Imagine getting off the plane, train or automobile in some foreign land and being able to connect immediately to friends, family, the internet in general…
That is all possible and more with this wonderful little gadget.
…and it is only $8 USD per day for UNLIMITED DATA!  OK, so it is only 3G speed, but that's fast enough to post photos to Facebook, make Skype calls and more.
You can read my full post on it here:  http://luxuriousnomad.com/stay-connected-everywhere-portable-wifi-hotspot/
---
…stay tuned, still lots more gadgets and gizmos to come…