Yesterday morning I was up when the sparrows were still in their pajamas…  Now, if you know me at all, you know I am not a morning person – so why the sudden urge to be up before dawn?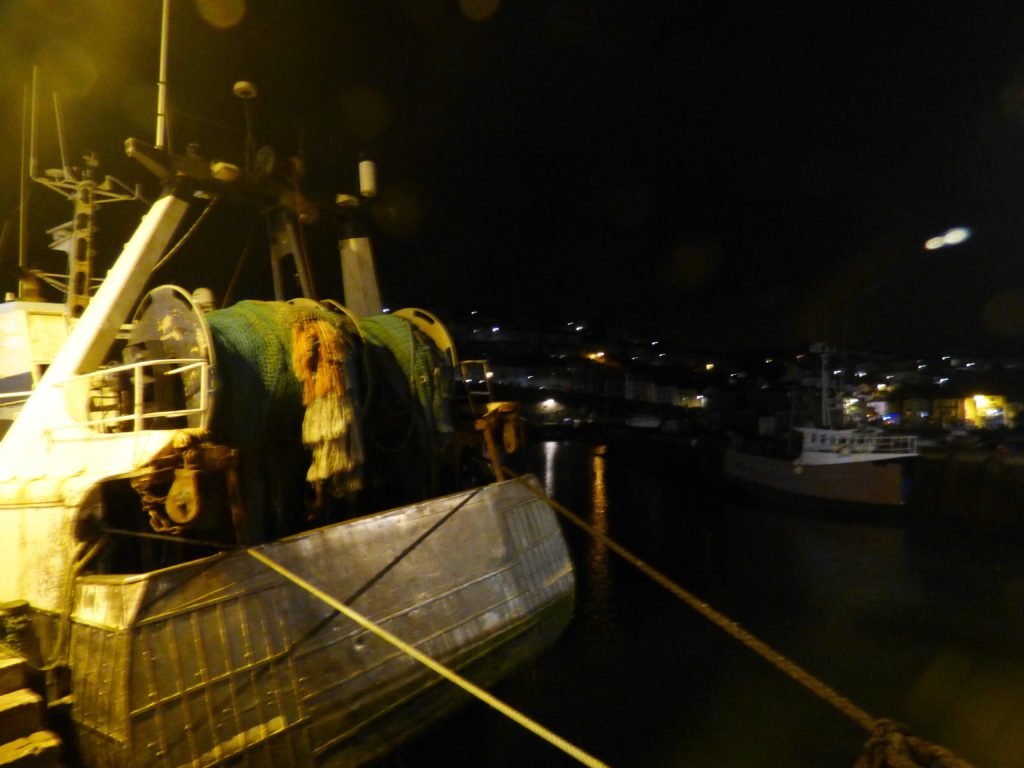 This was my phone as I walked out the front door of my apartment……  Prior to this I don't think I even realised there were TWO four o'clocks in a day – I was only aware of the PM version…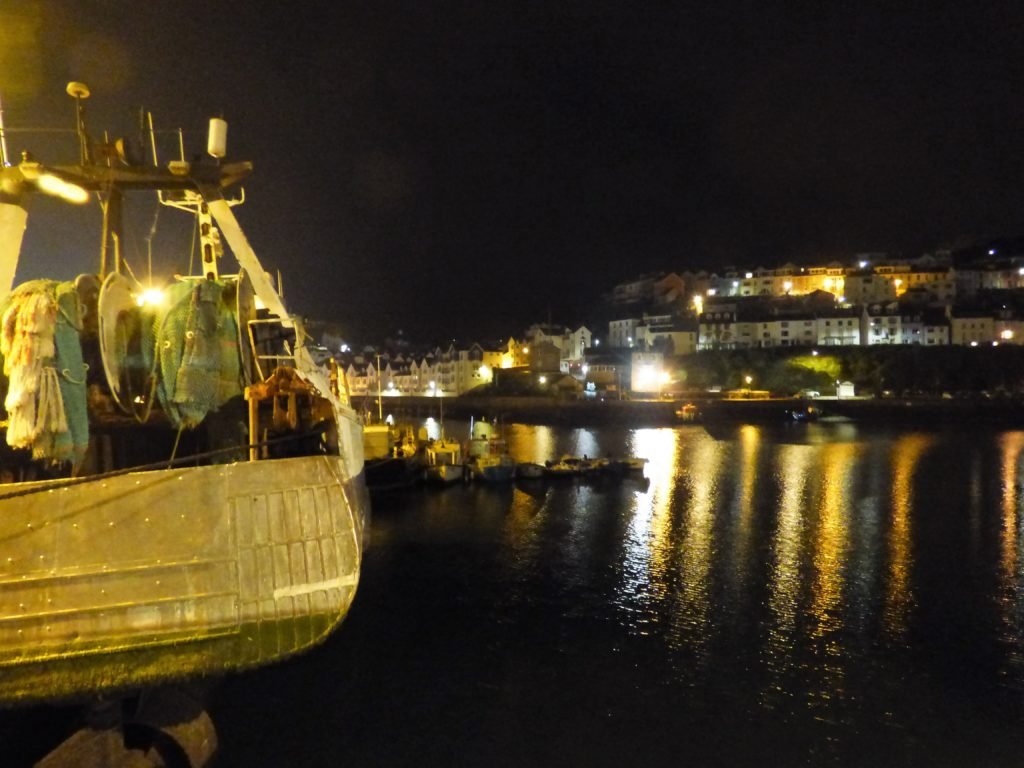 The reason for my pre-dawn excursion was to go behind the scenes at the Brixham Fish Market followed by a cruise around the bay!
With a fleet of around 70 boats landing daily with their catch, and approximately 50 buyers for that catch, Brixham Fish Market is the highest grossing market in all of England.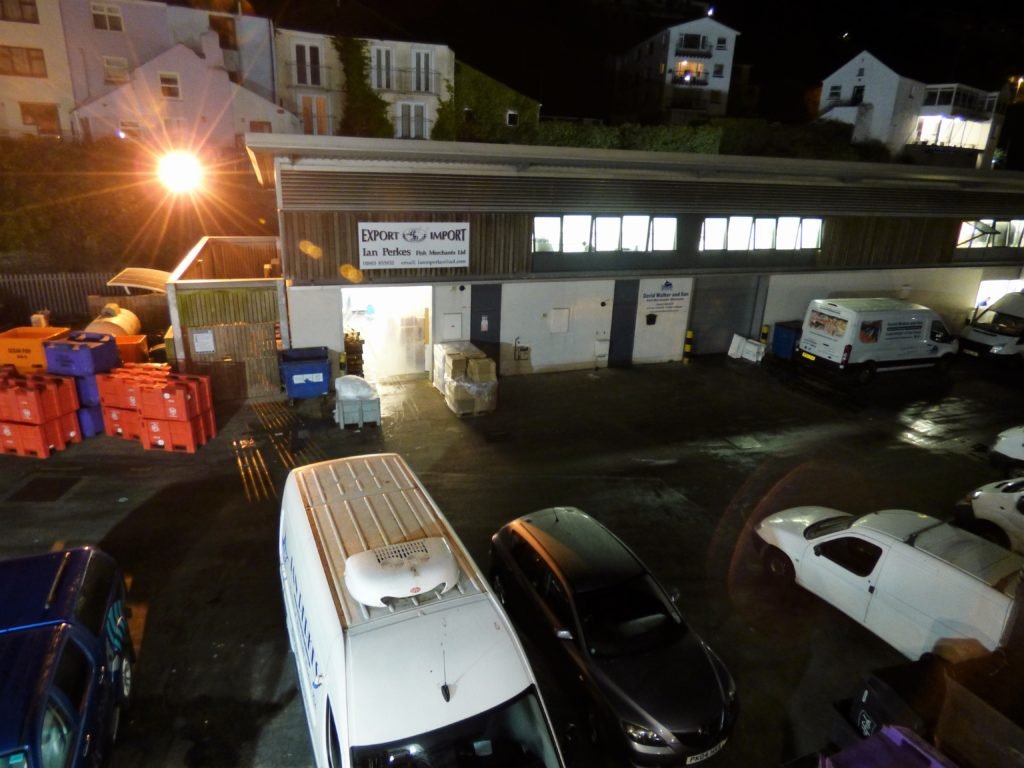 …and much of the proceeds from the tour go to The Fishermen's Mission.
Our tour guide was Brixham Trawler Agent's Director, Barry Young.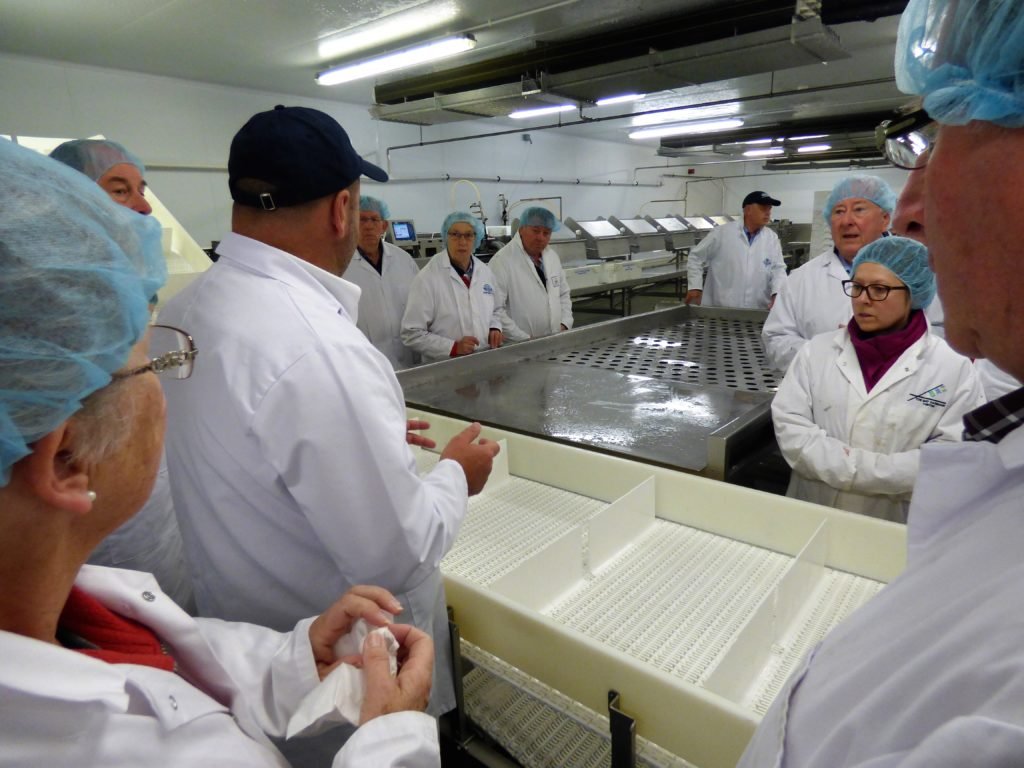 In 2016, the total fish landed came to 10, 252 tonnes that equated to well over £30 million.
This bucket below is from the Chloe Olivia's catch – you will see more of her later…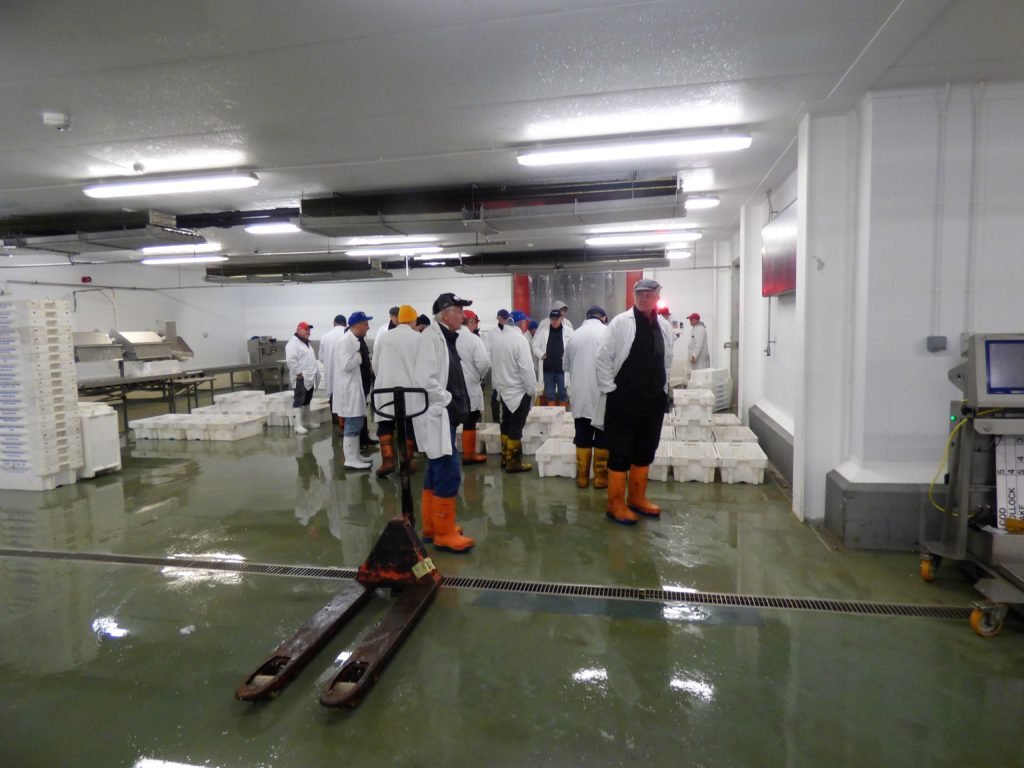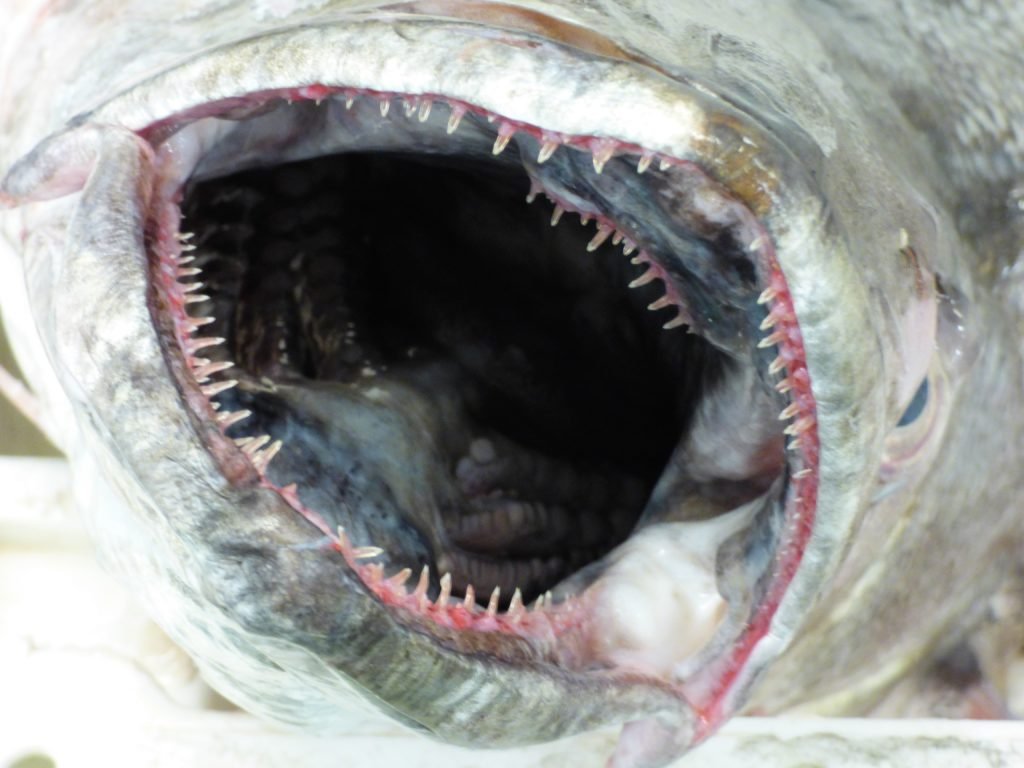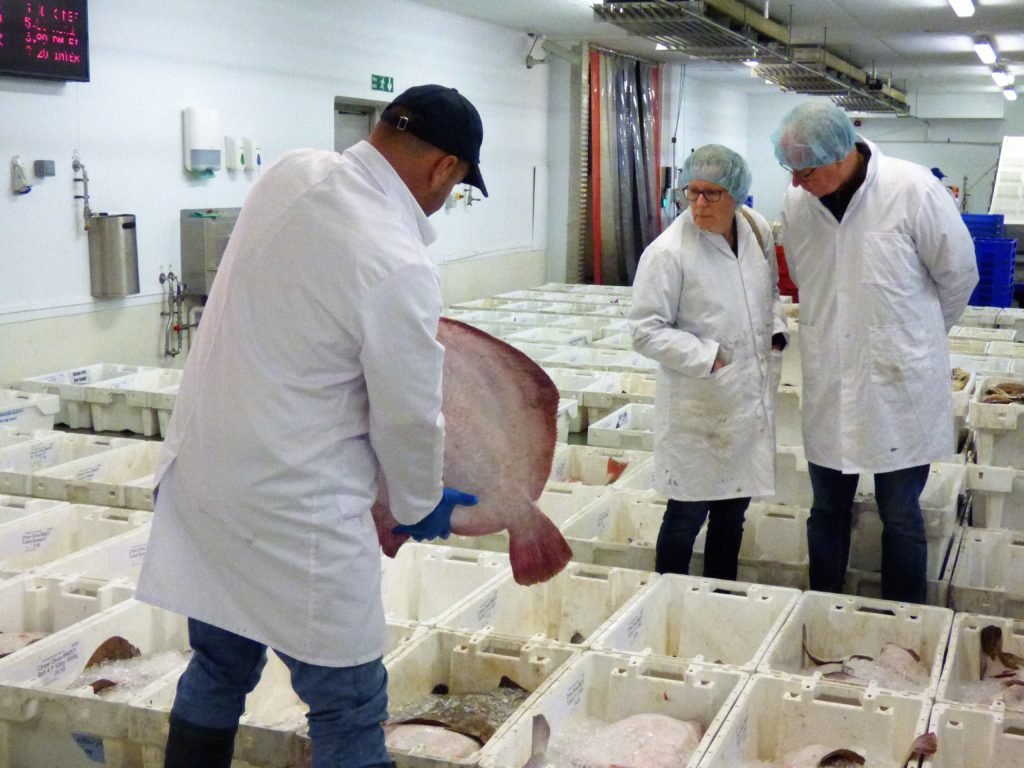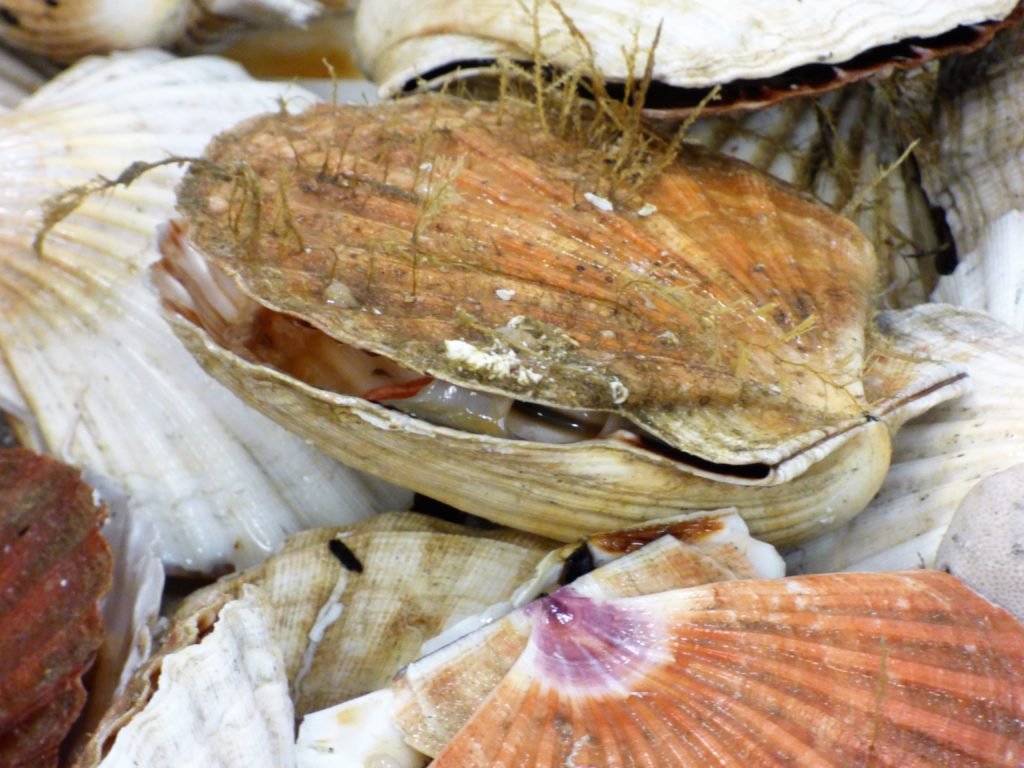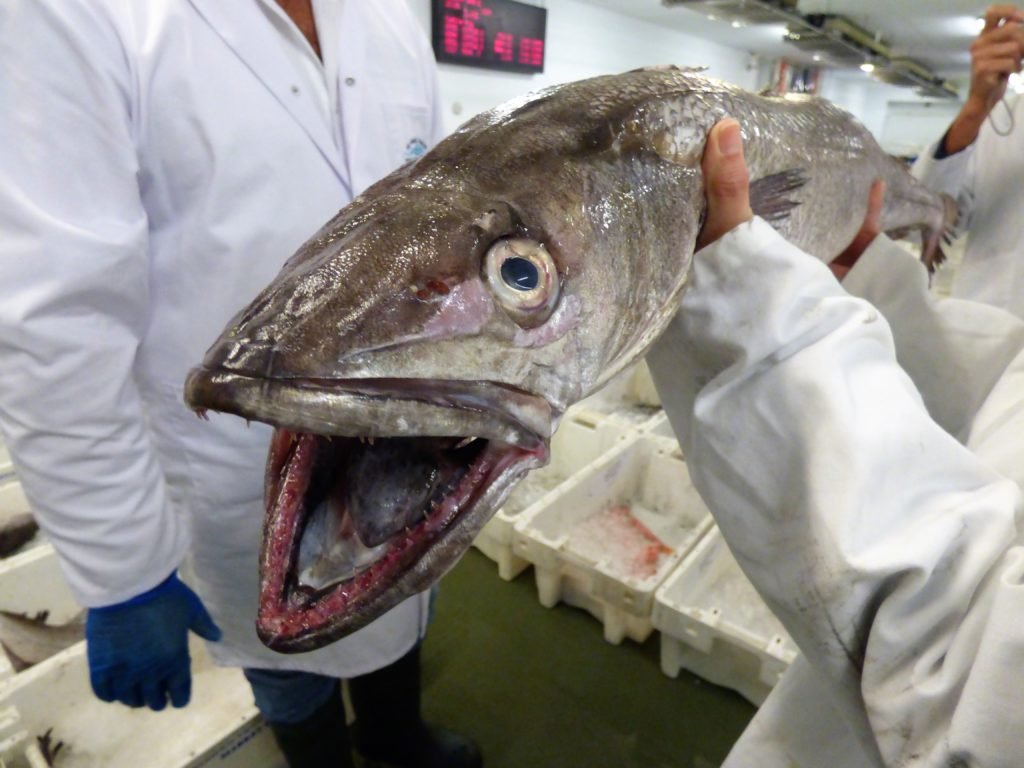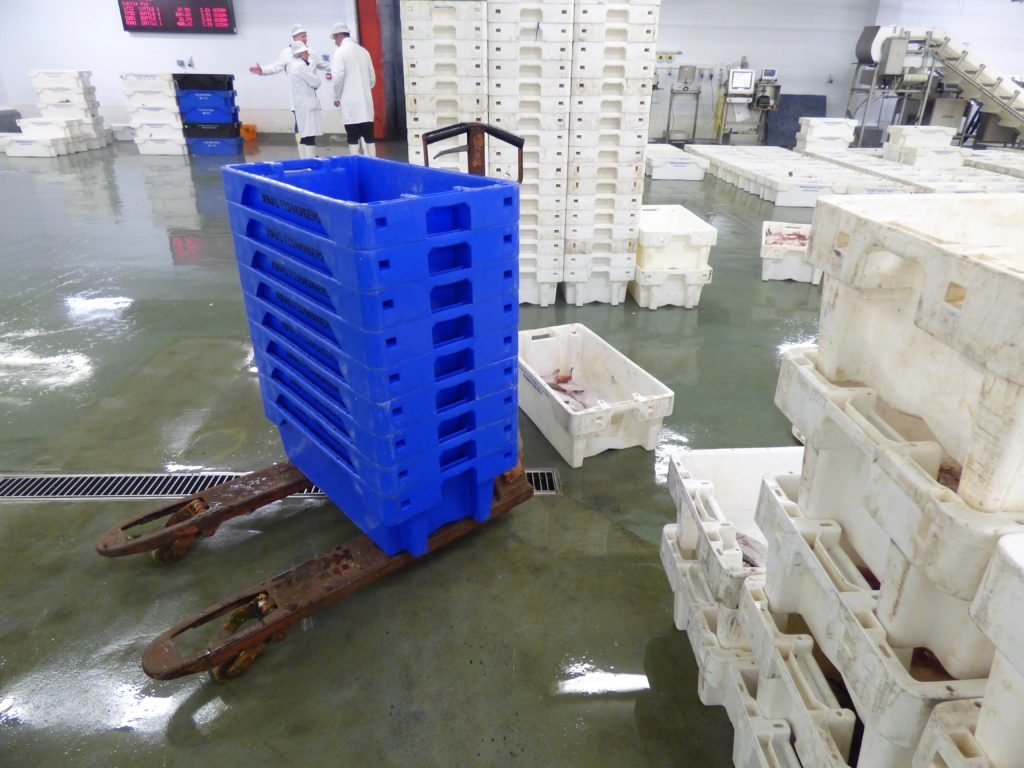 The lovely Christine Hodgetts who, with her equally lovely husband Dave, met me the day prior for a coffee.
As you can see peeking through the curtains, the sun is STILL not up!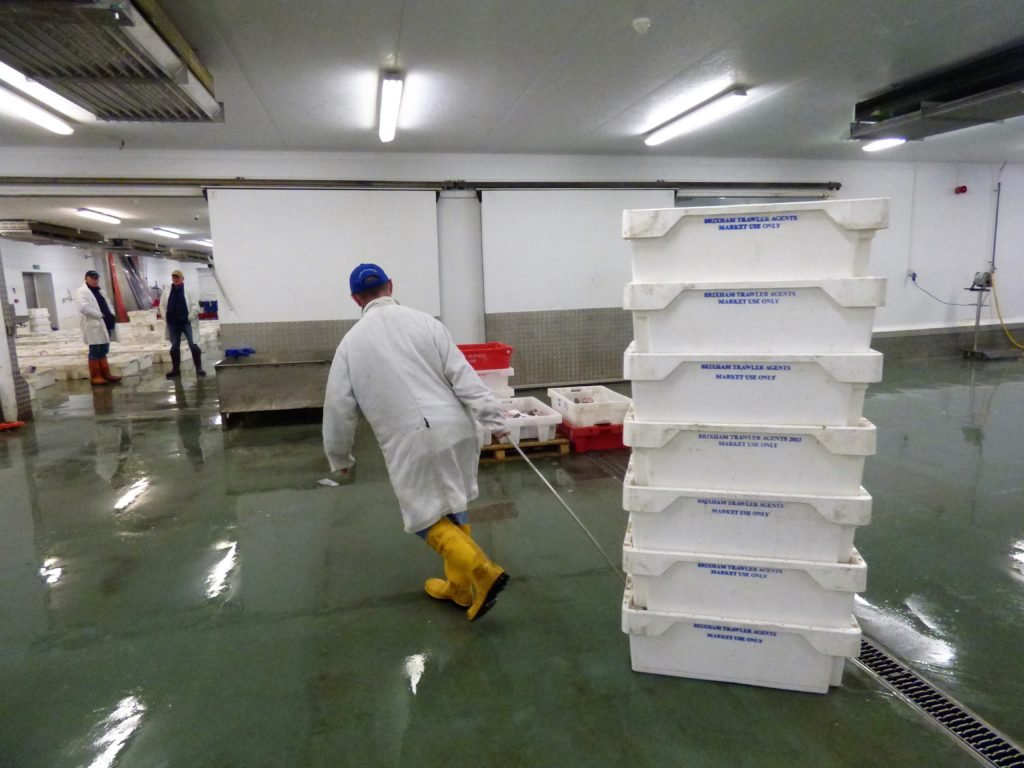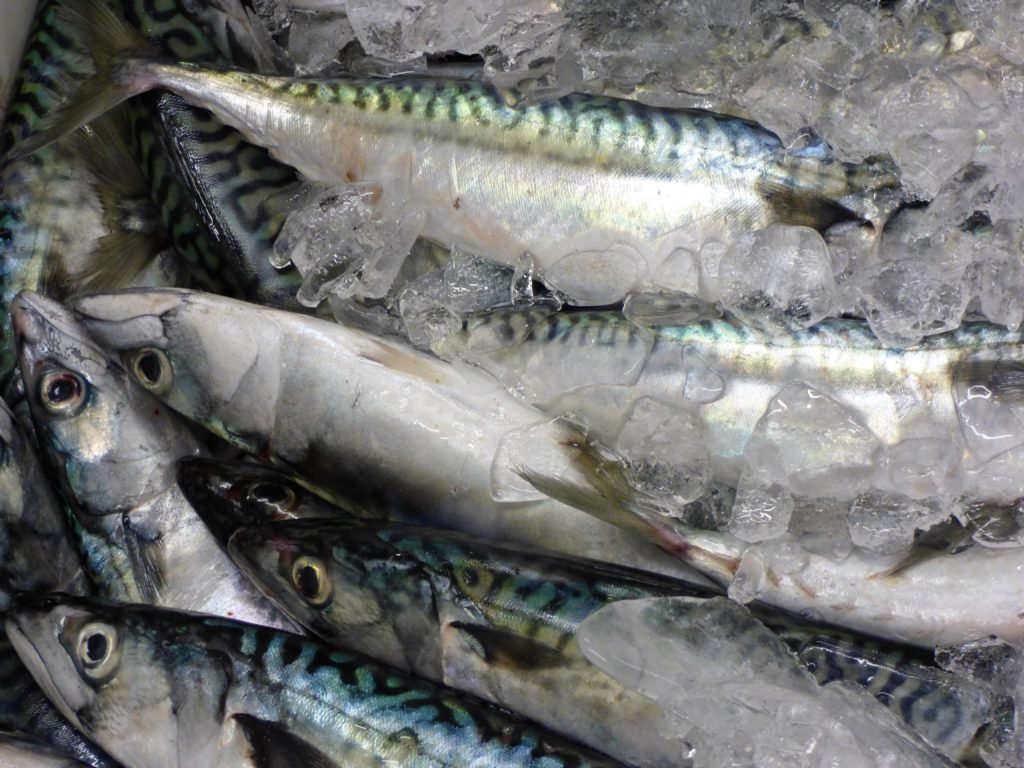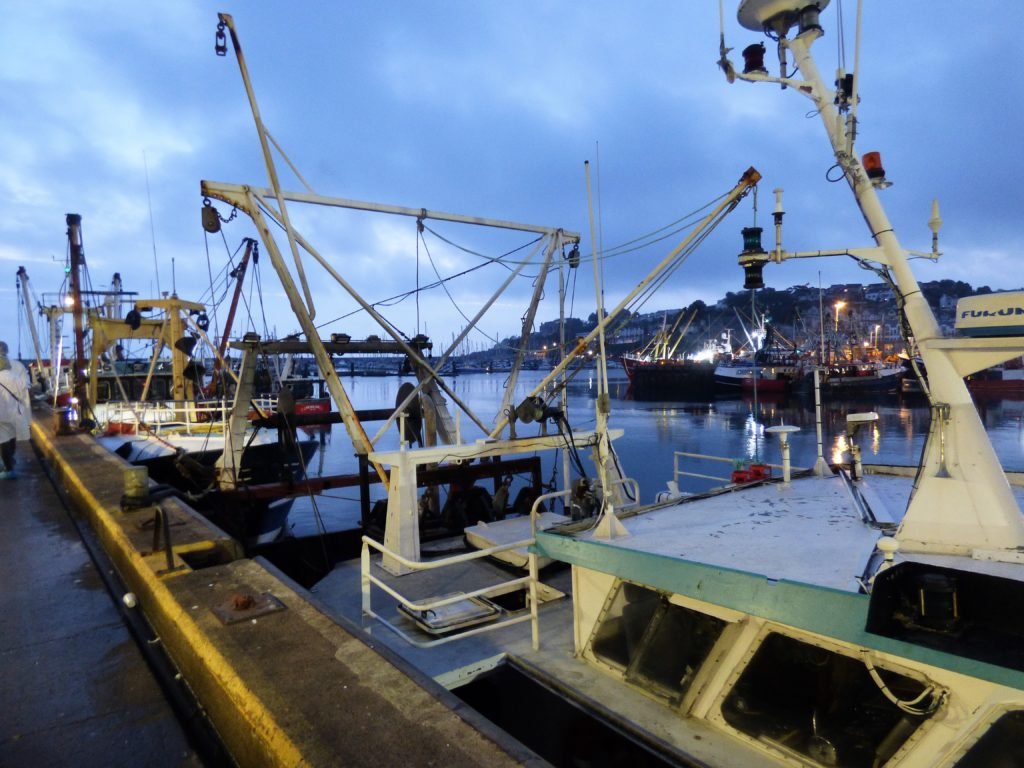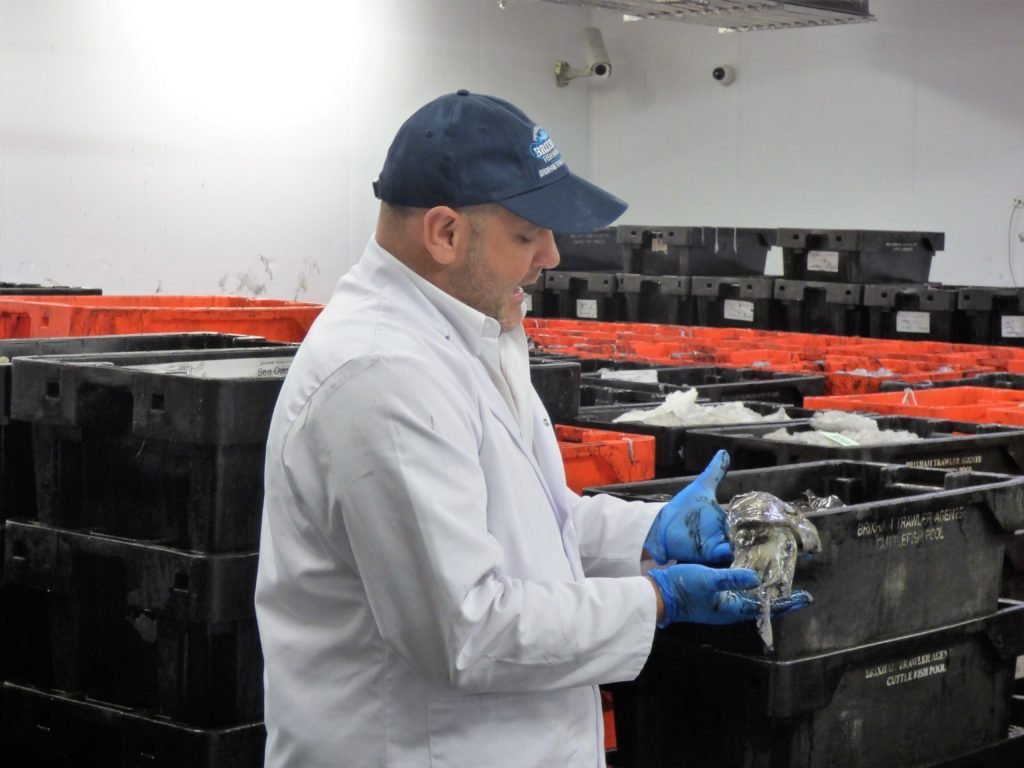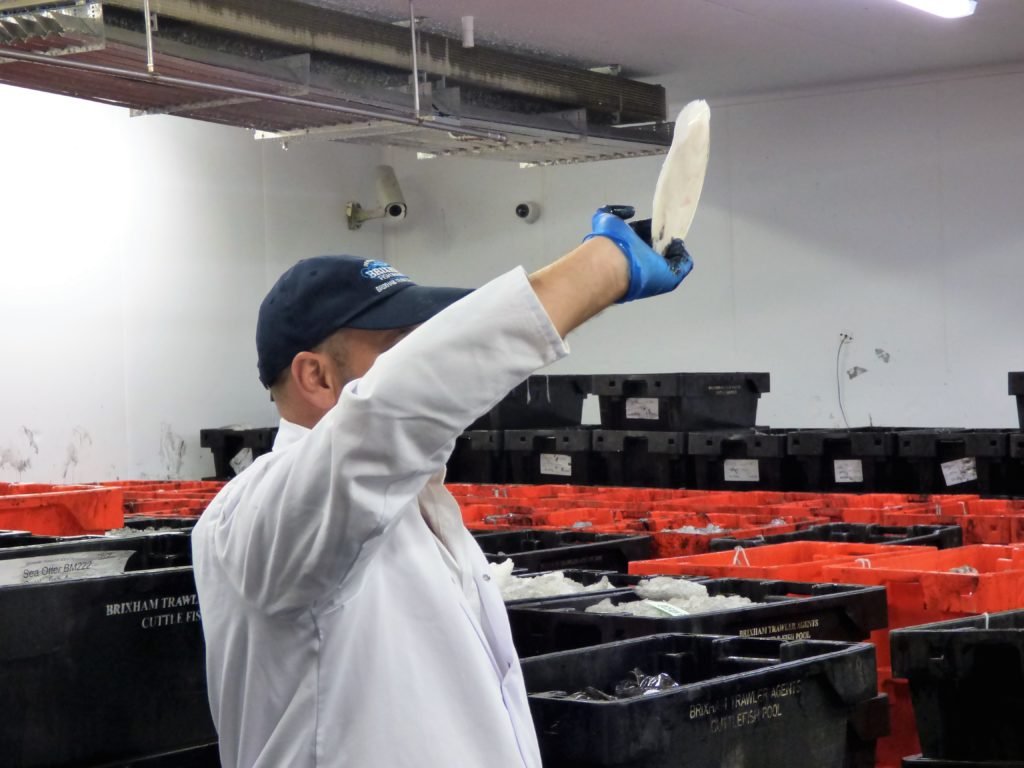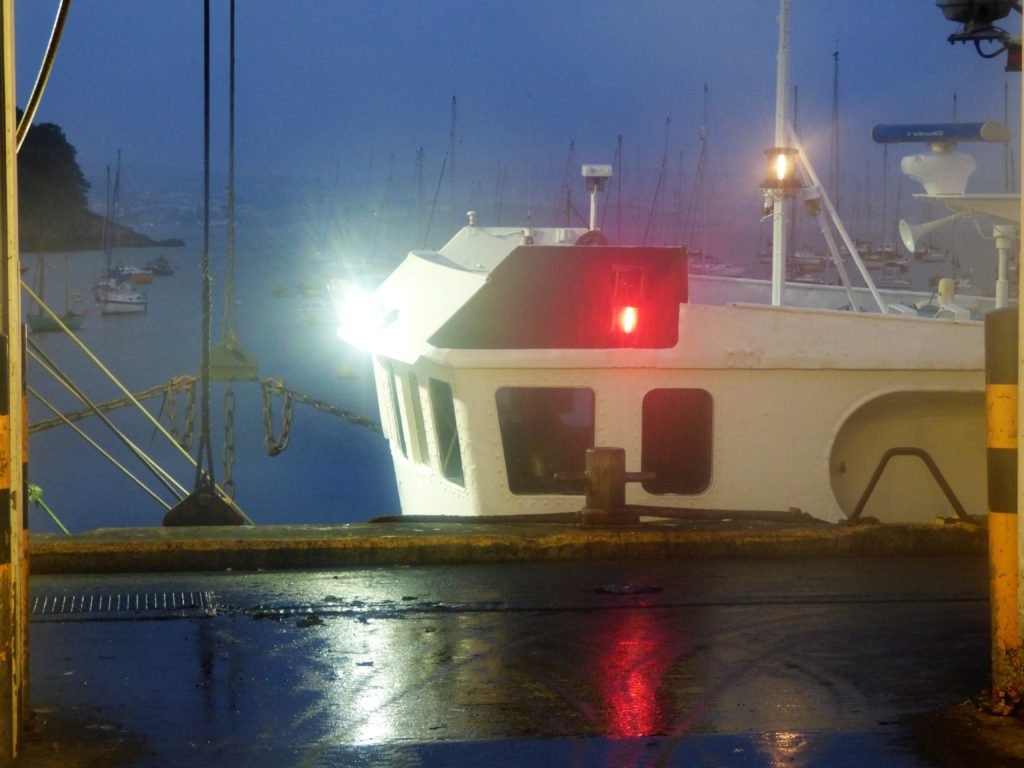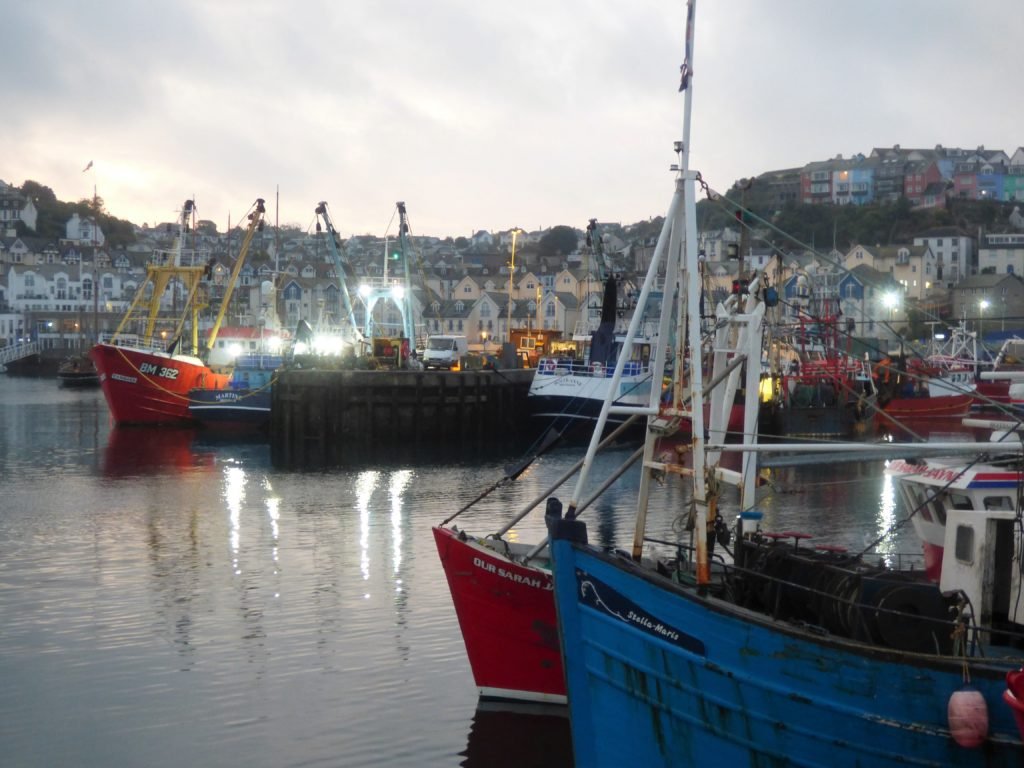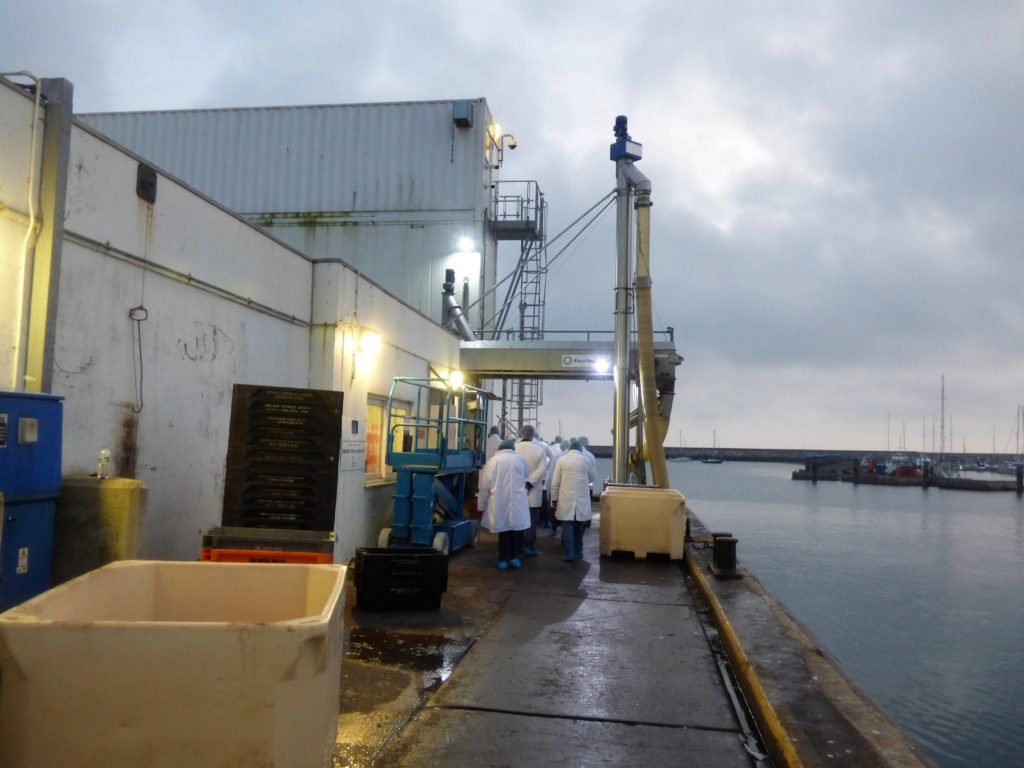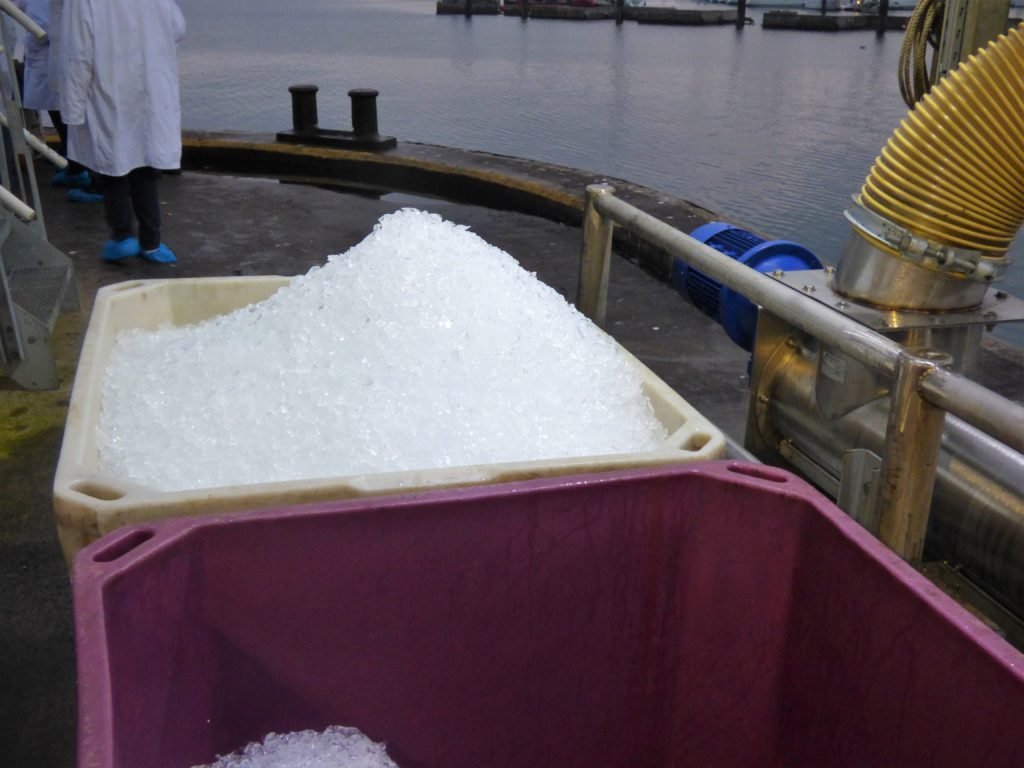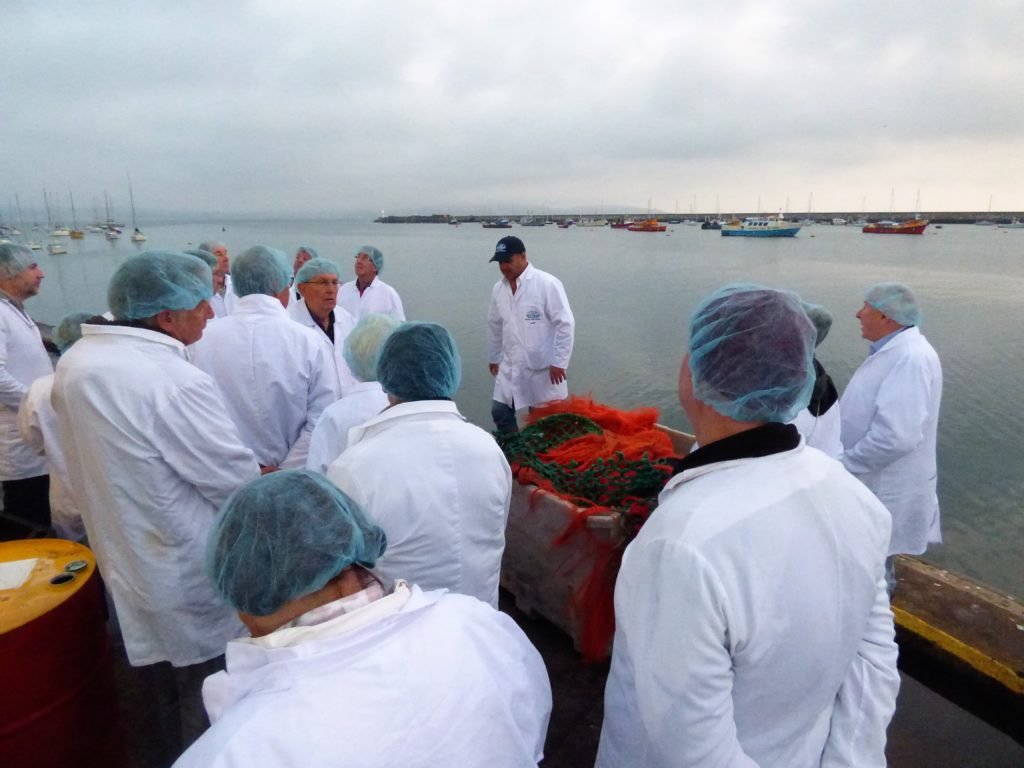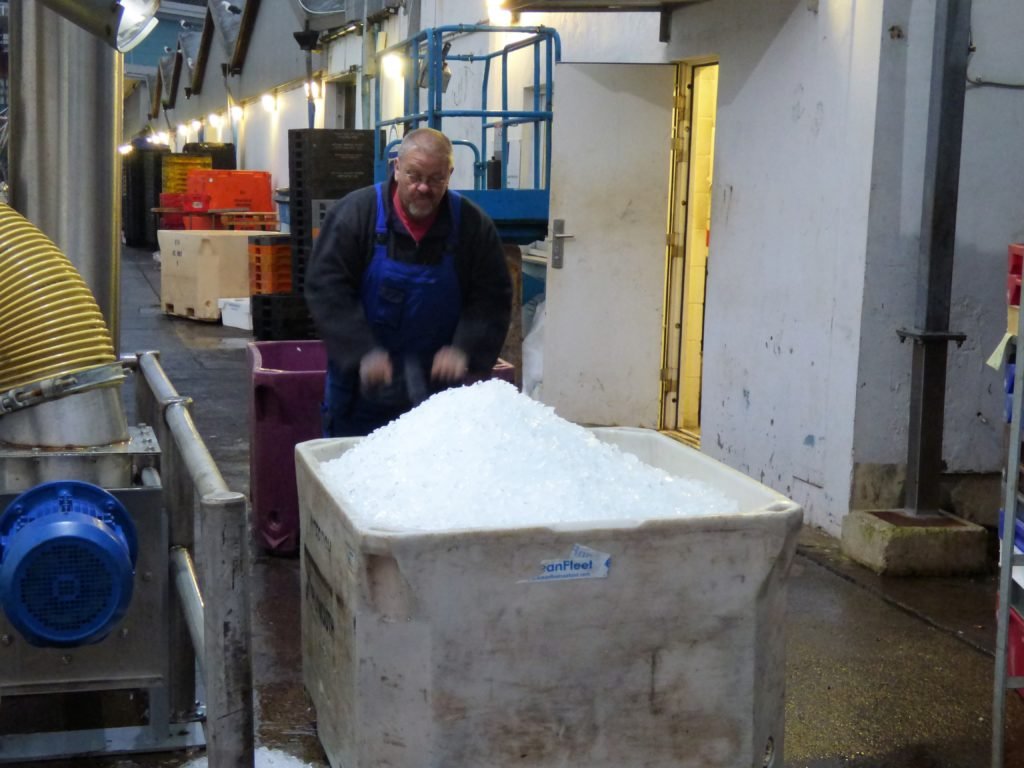 I'm sure this is meant to be 505 marked into the jetty, but I thought it amusing that it looked like SOS…
…and here we have the Chloe Olivia…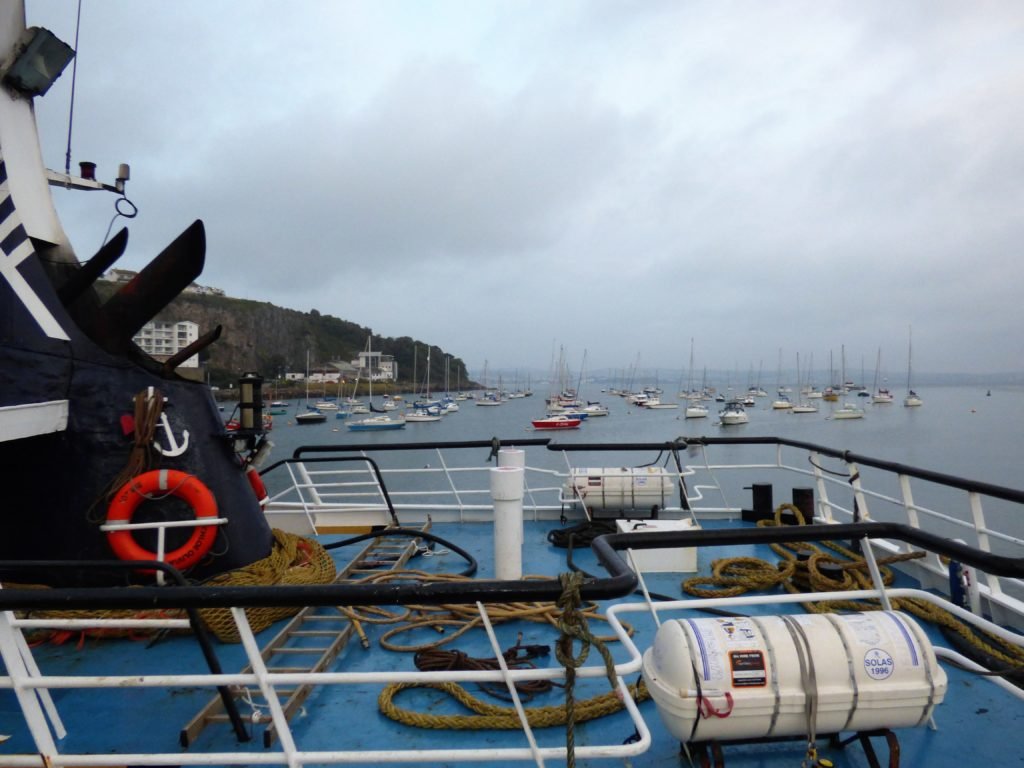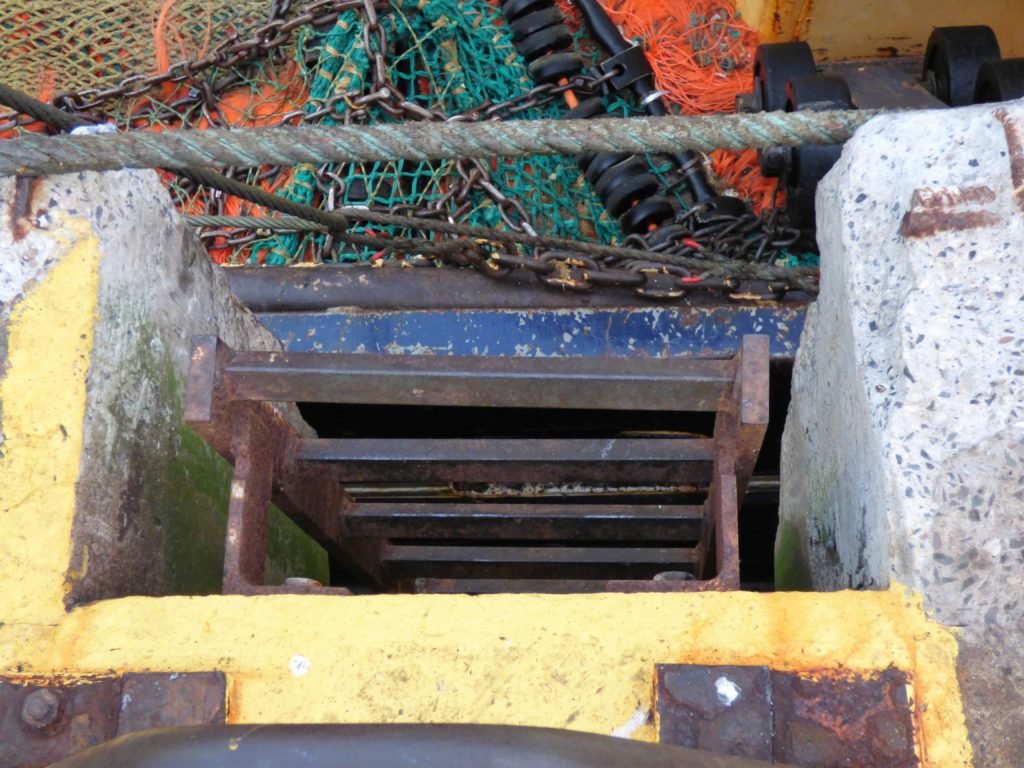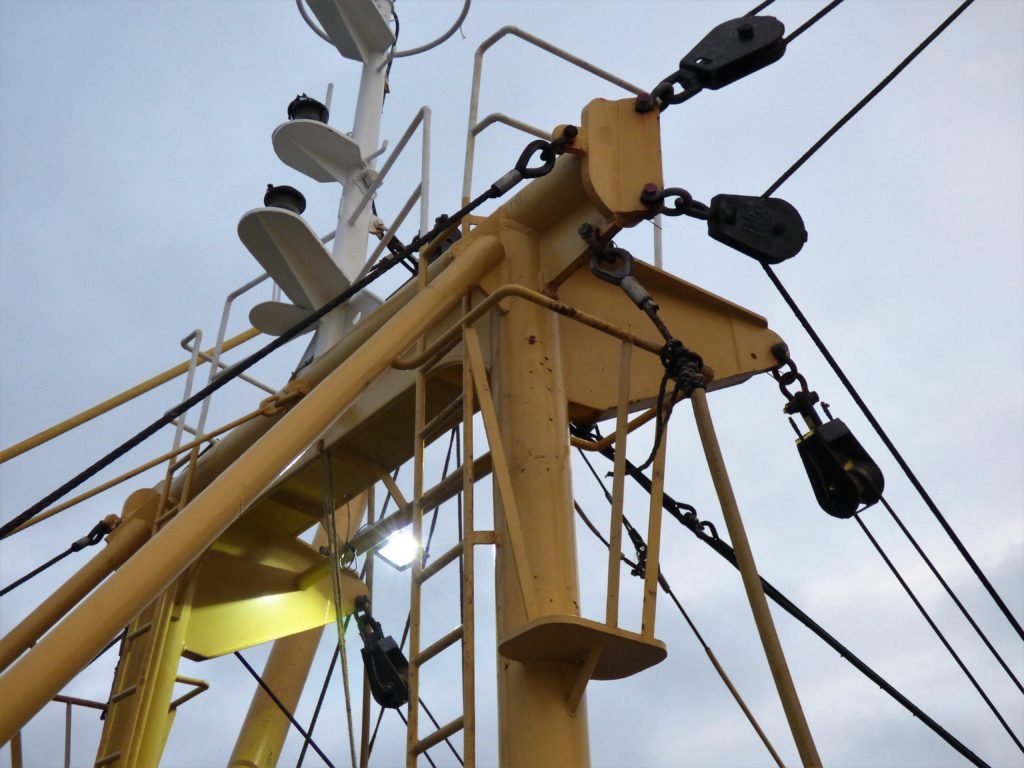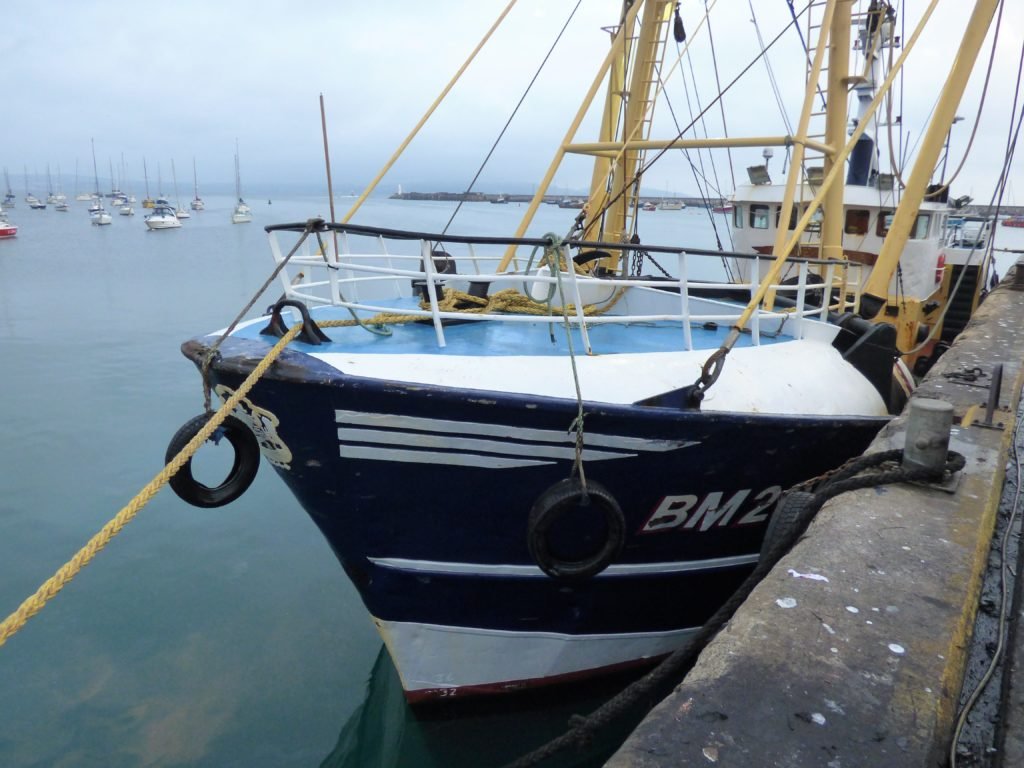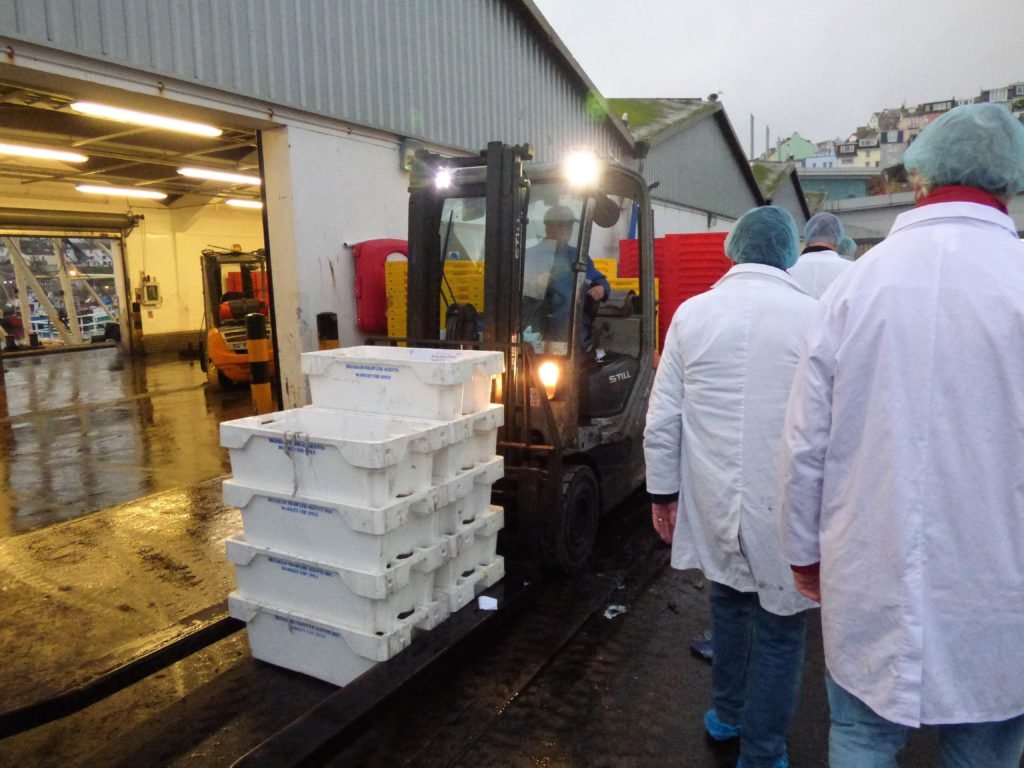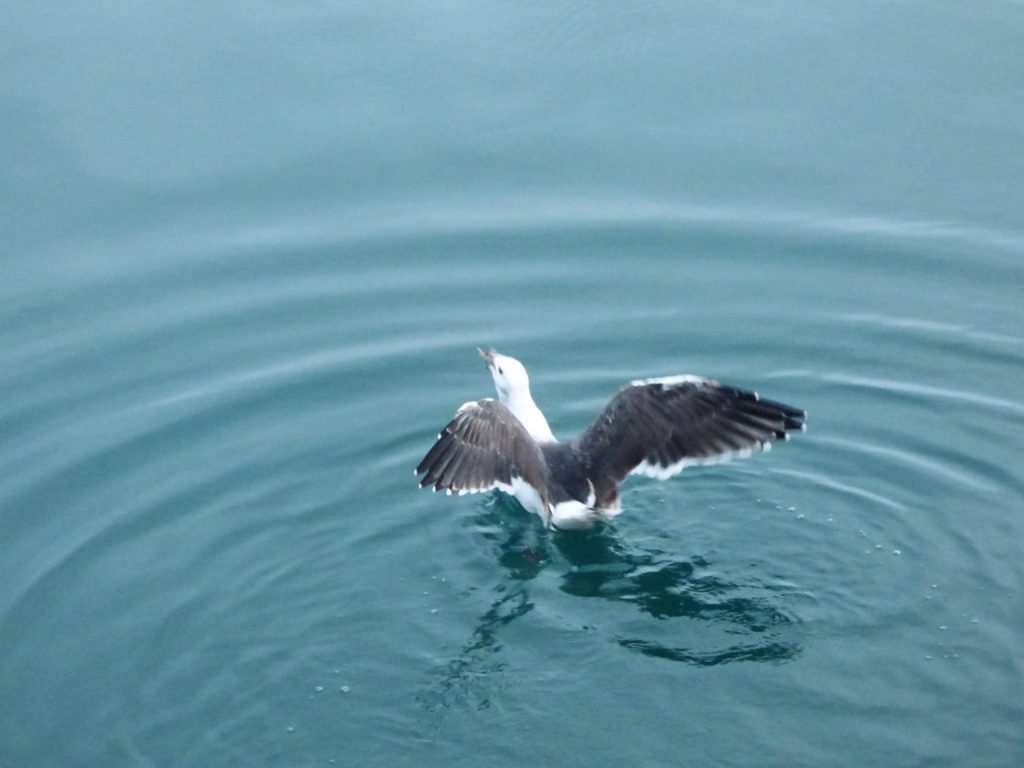 No, they are not all about to jump off.  We were looking for one of the seals that inhabits the bay…  (I managed to catch him on camera a bit later…)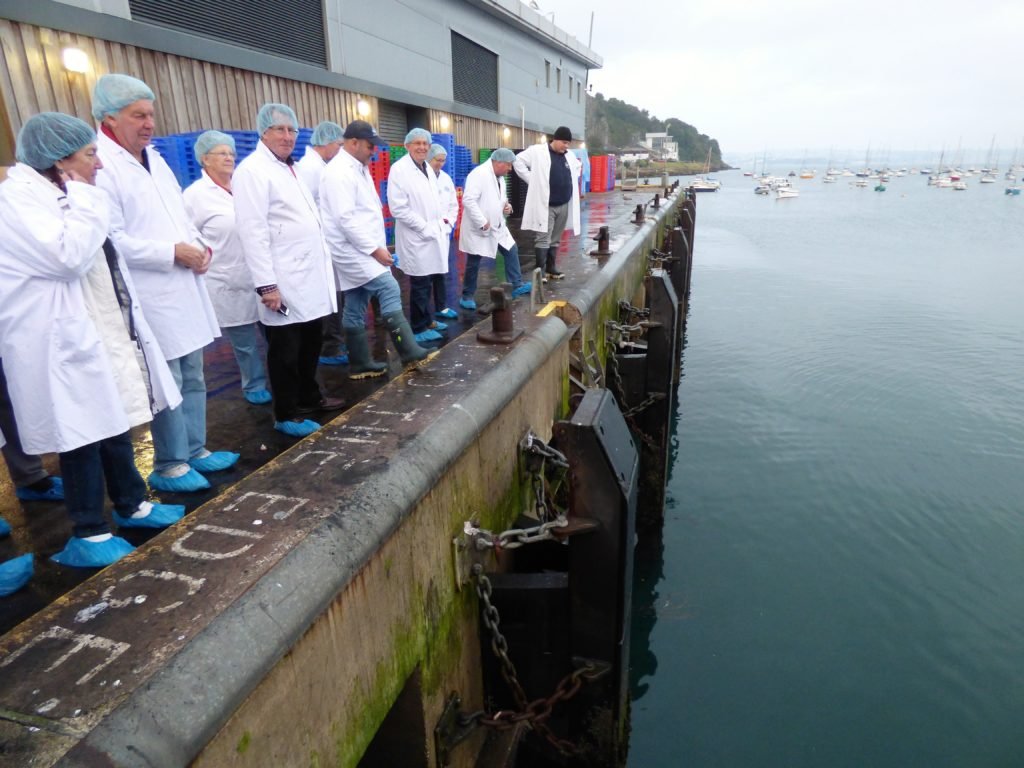 Live fish auction…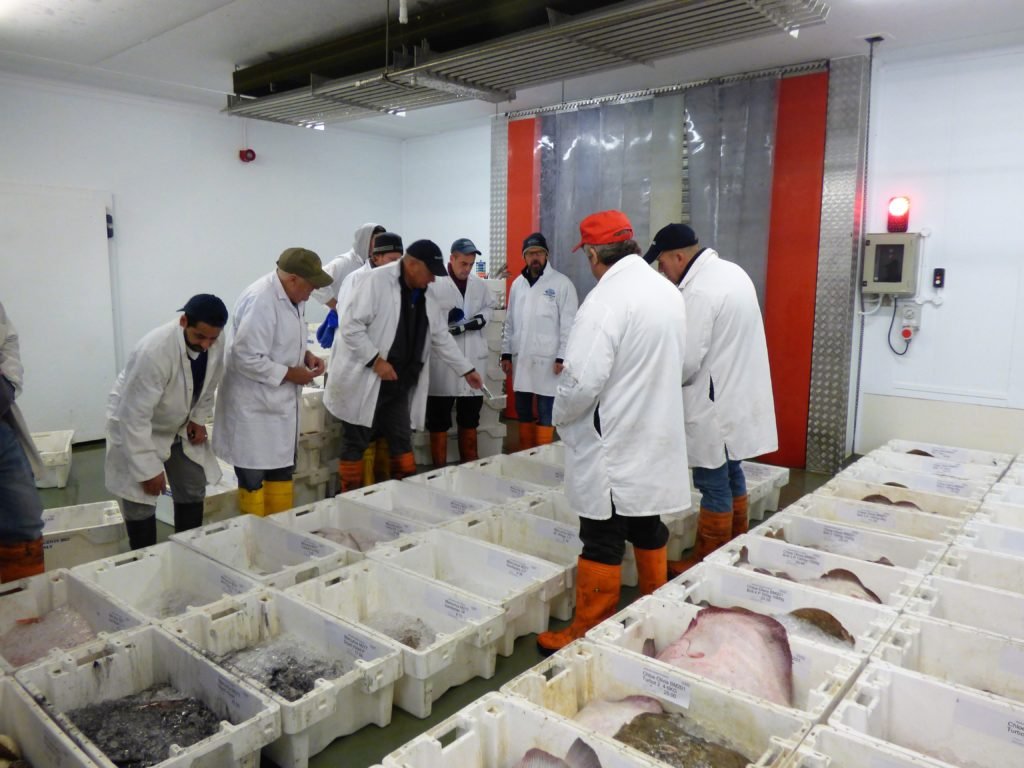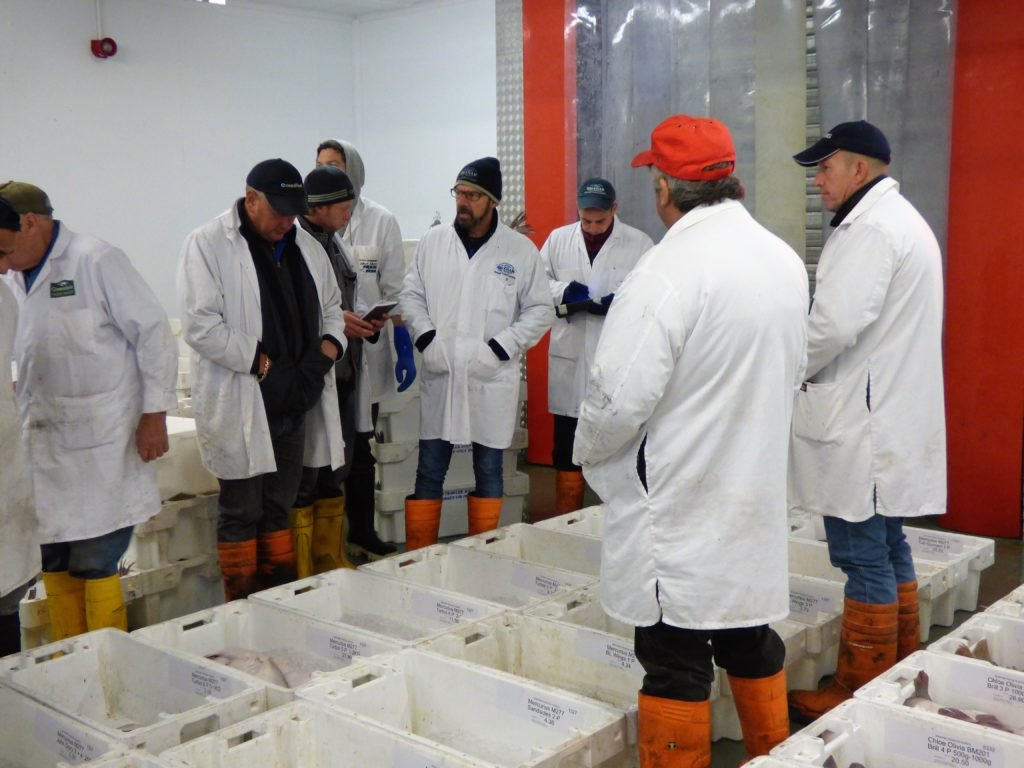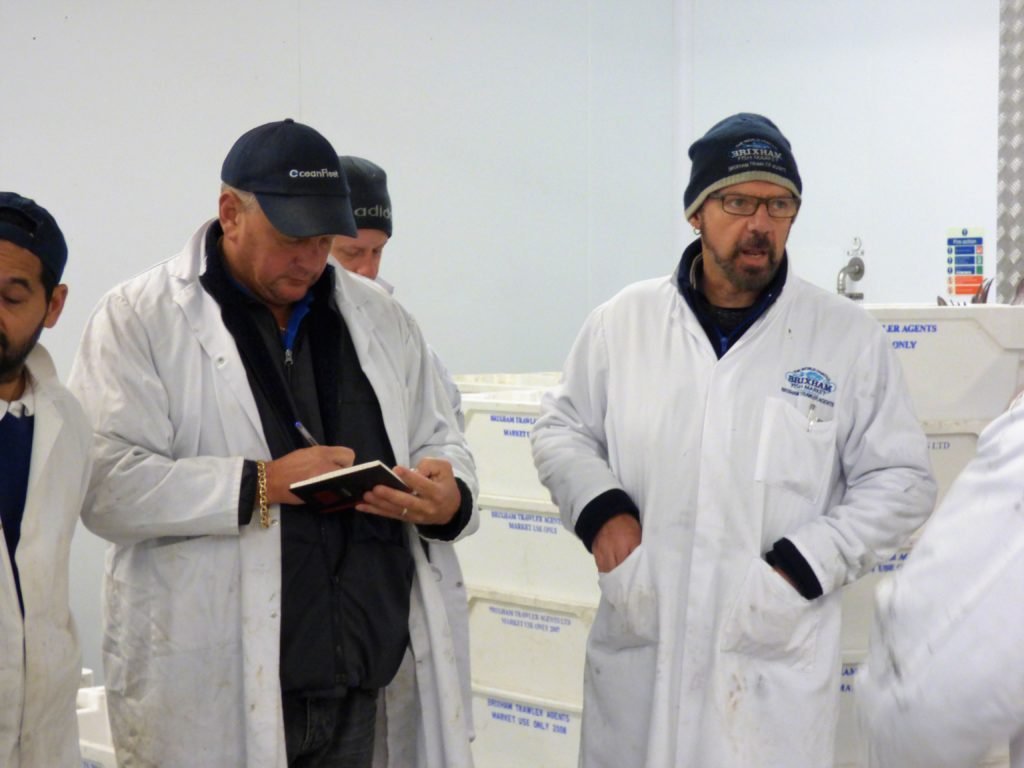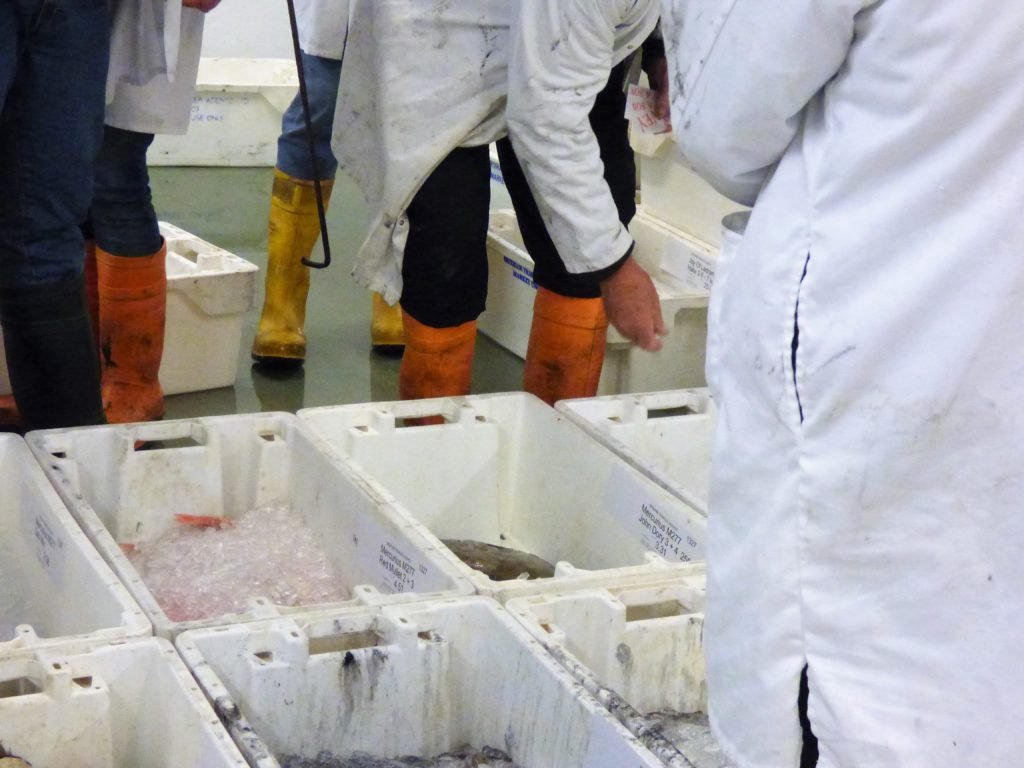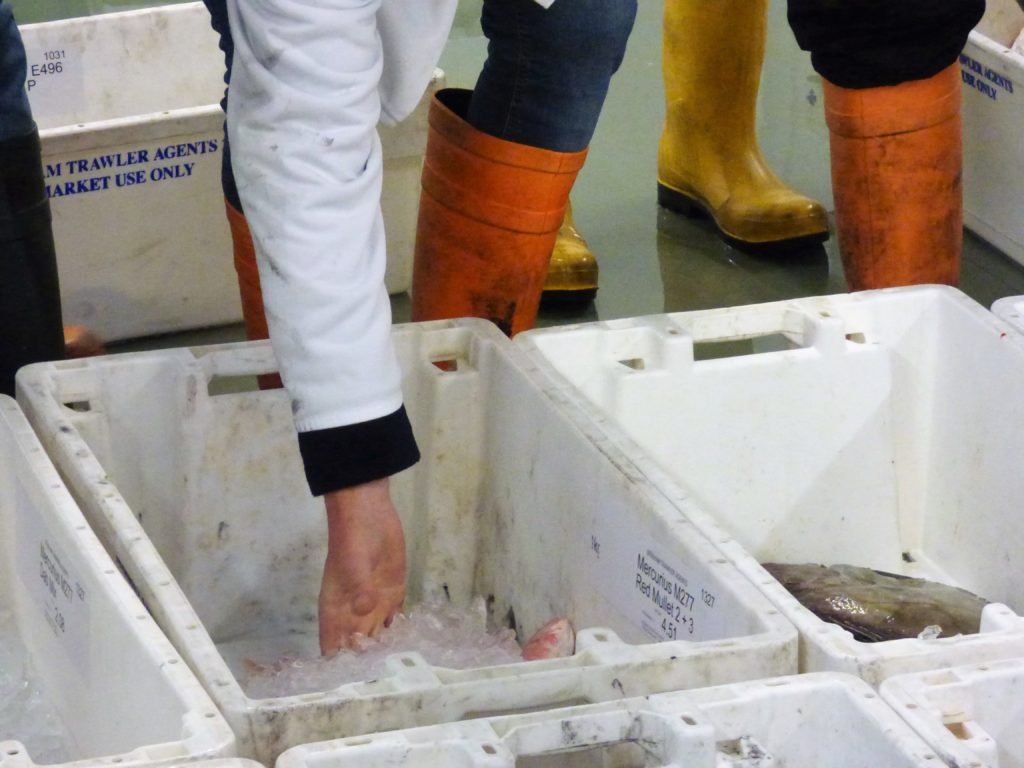 Dave and Barry…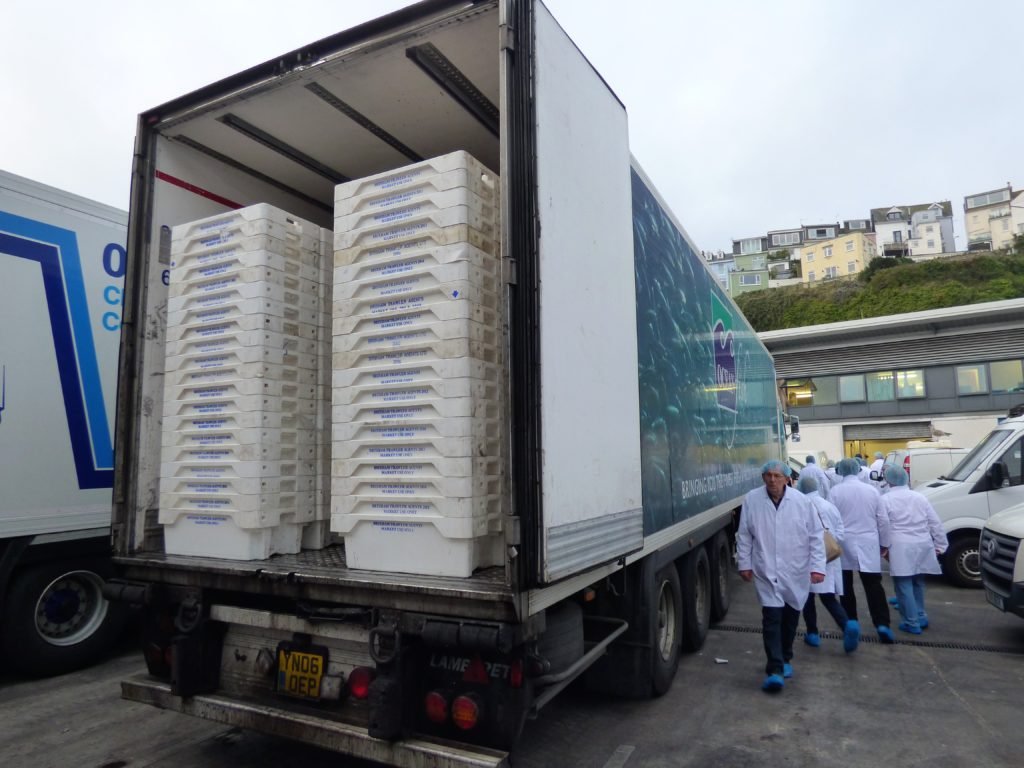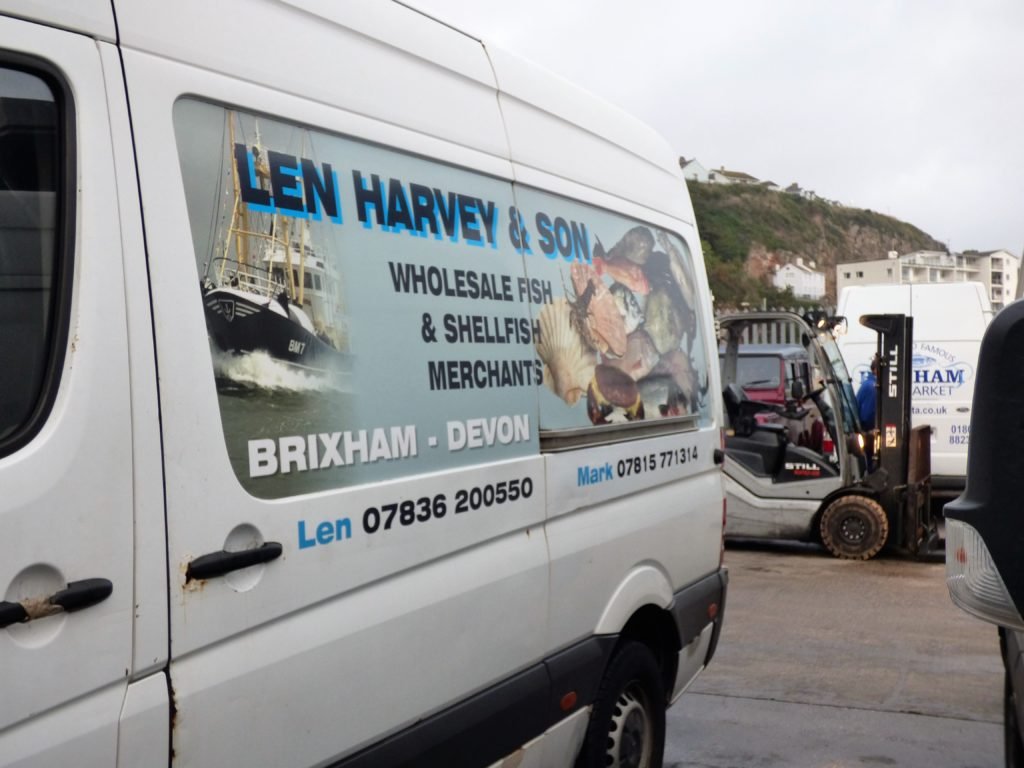 …and now upstairs to Rockfish for a seafood breakfast!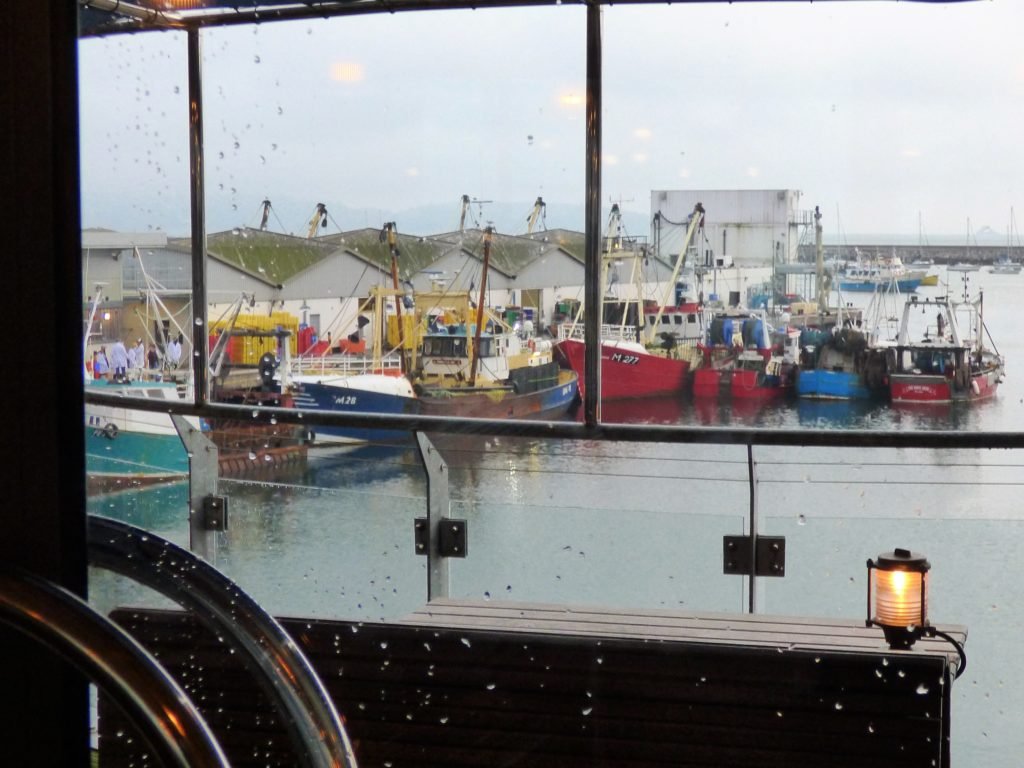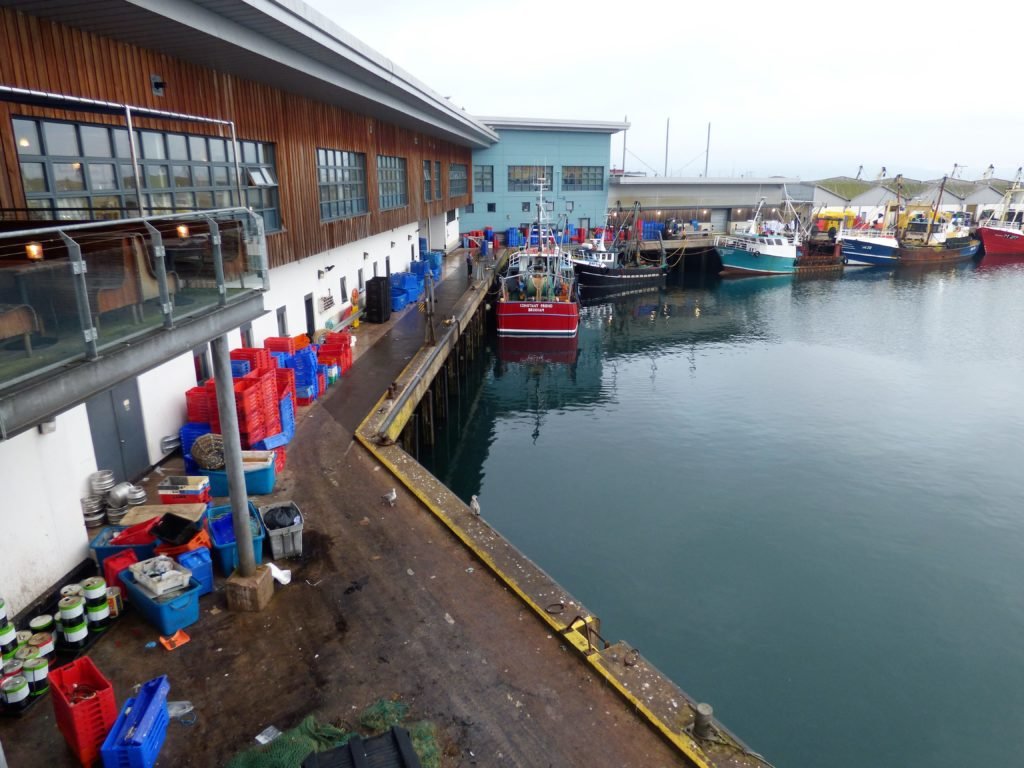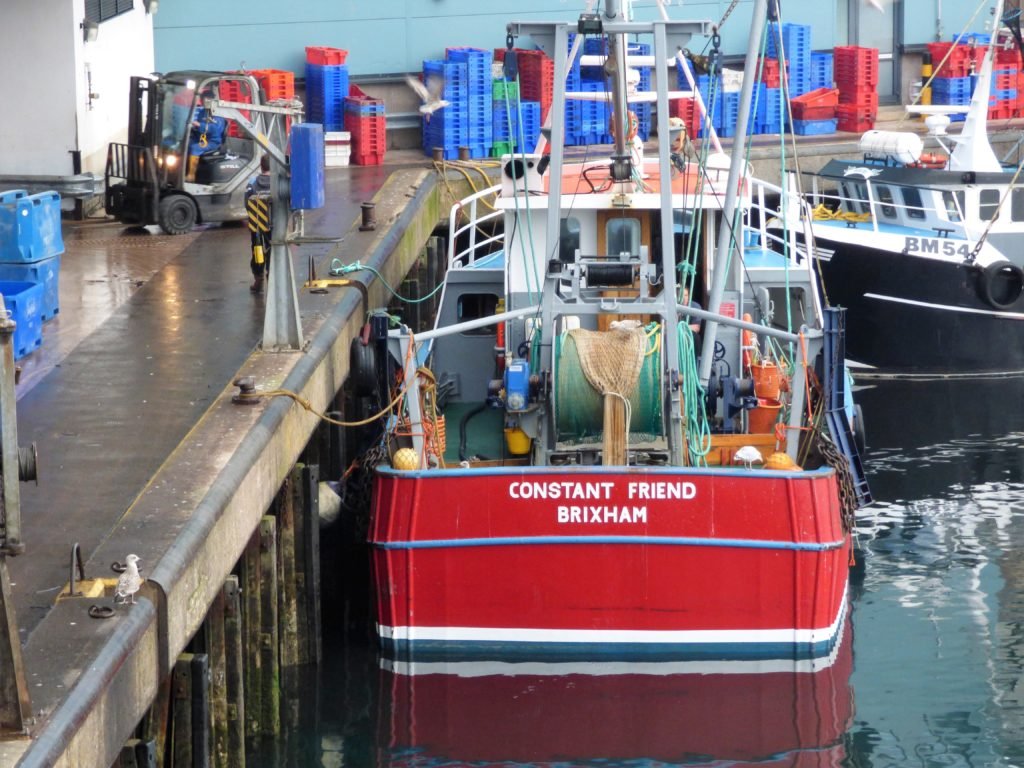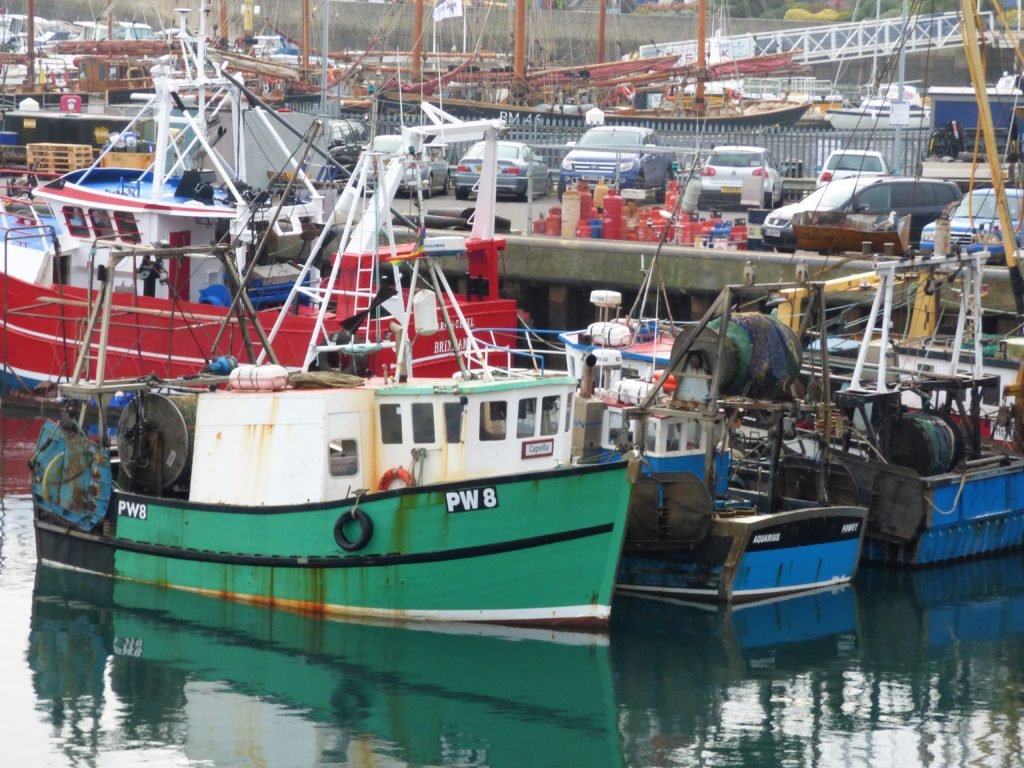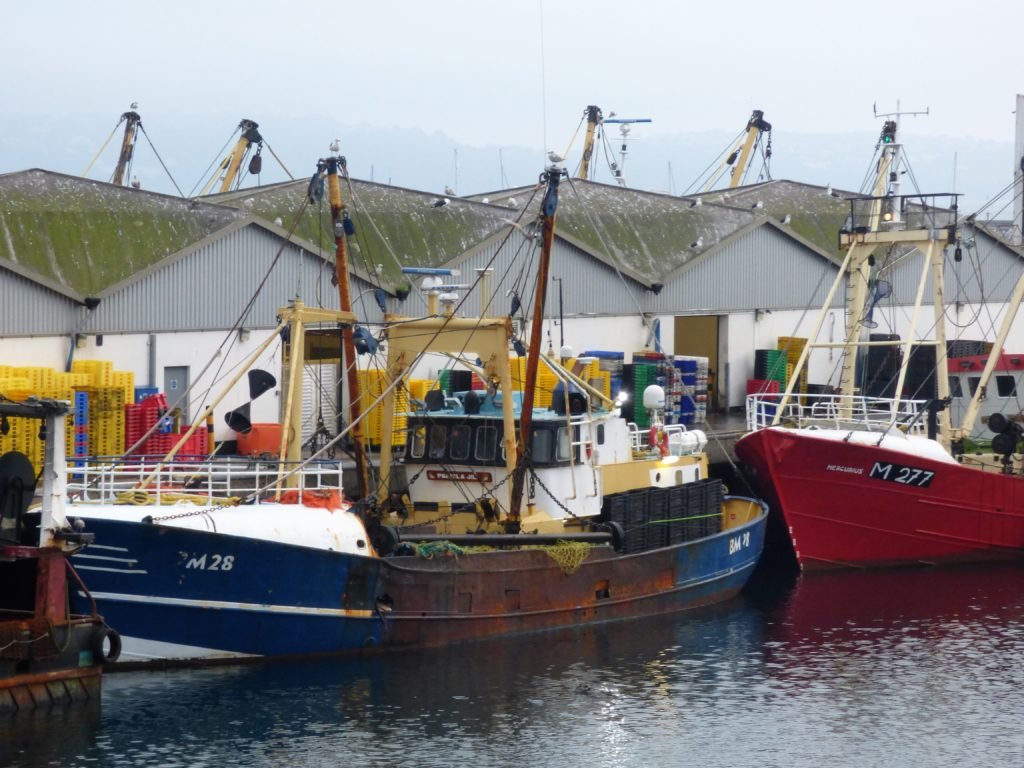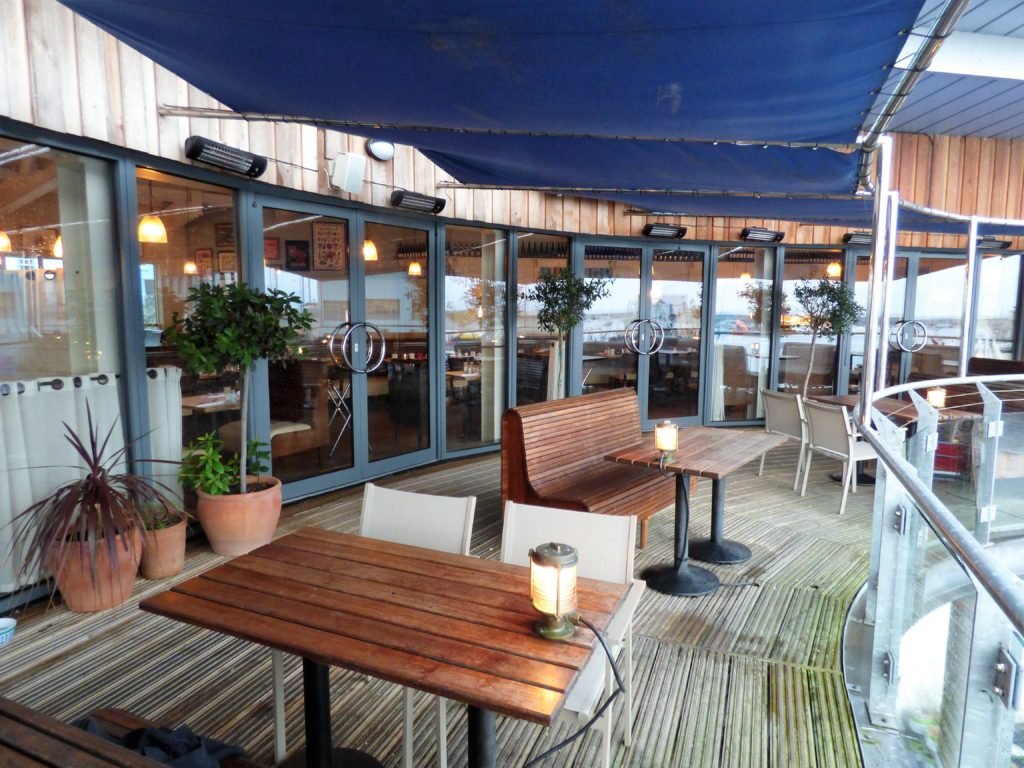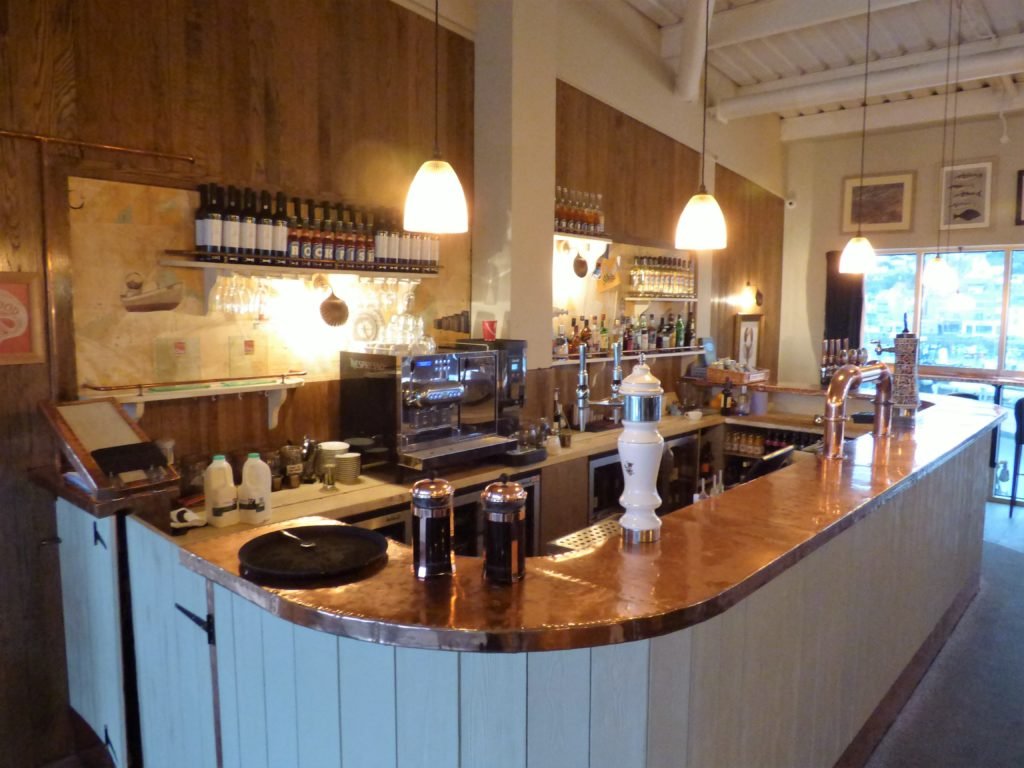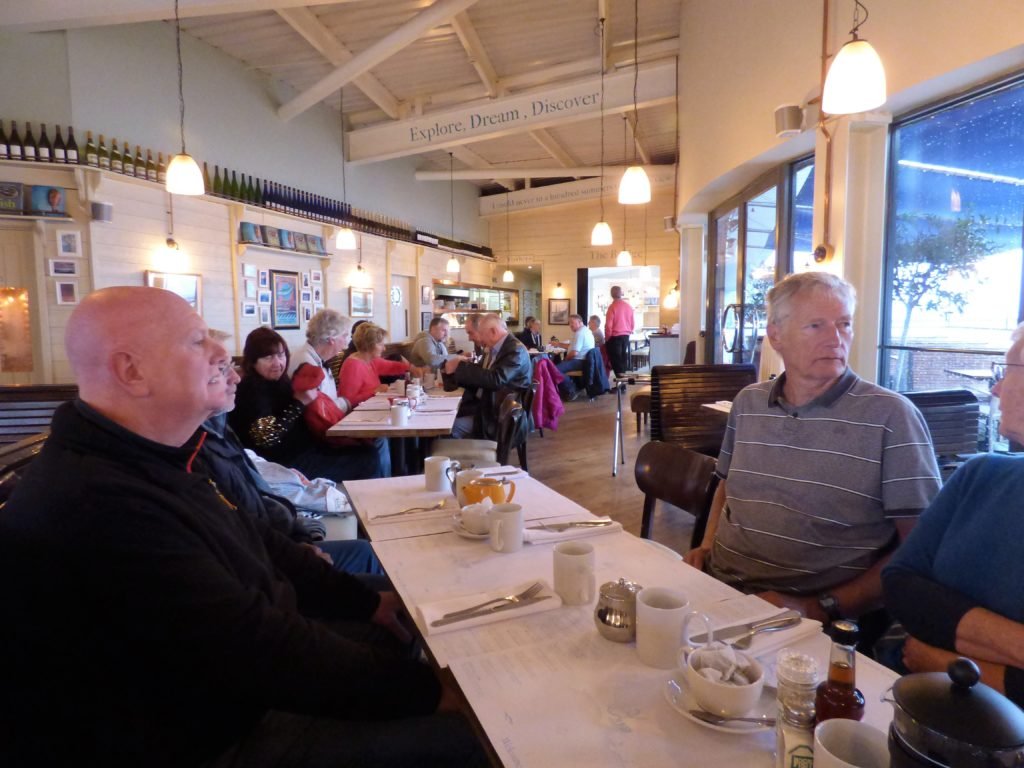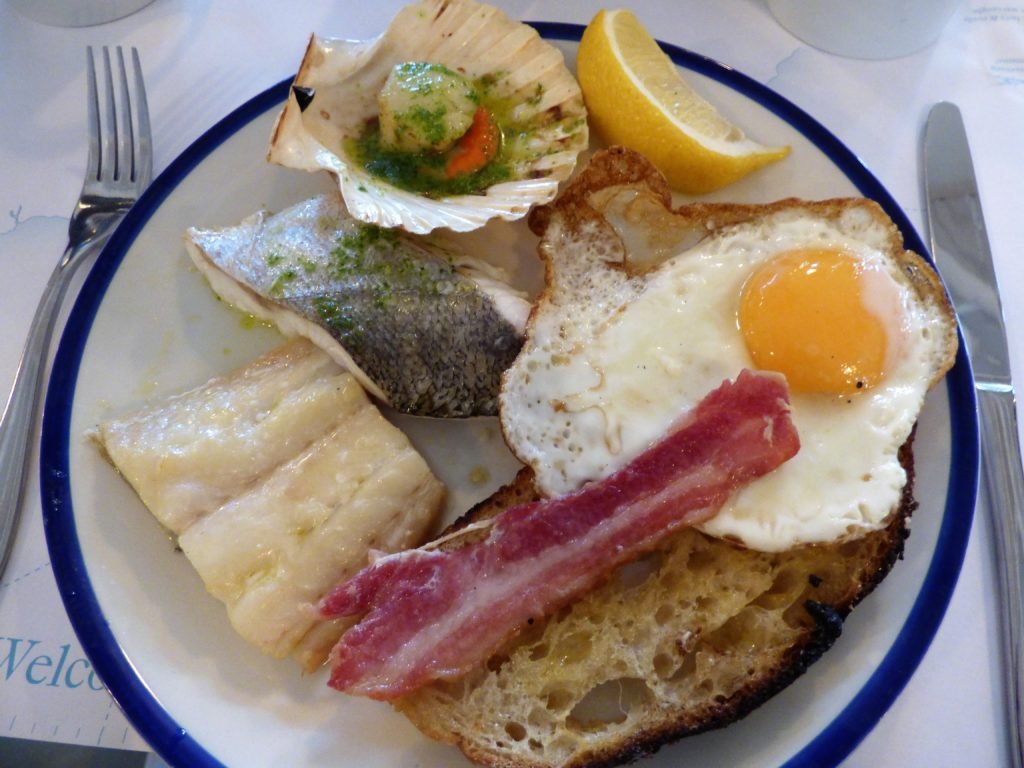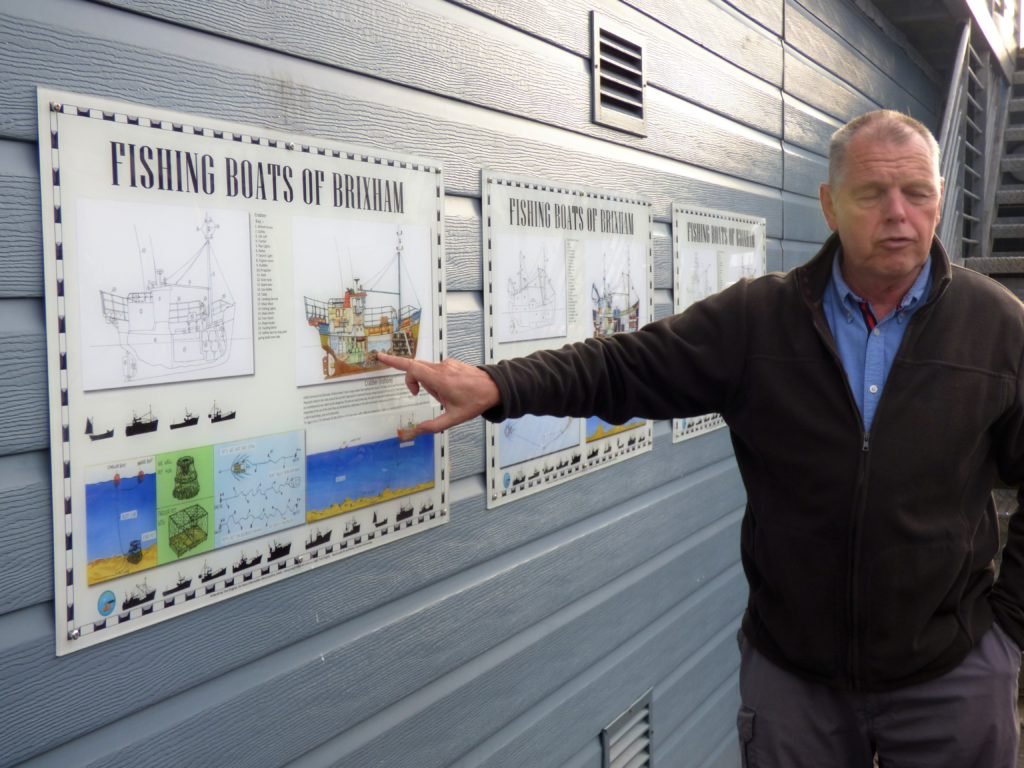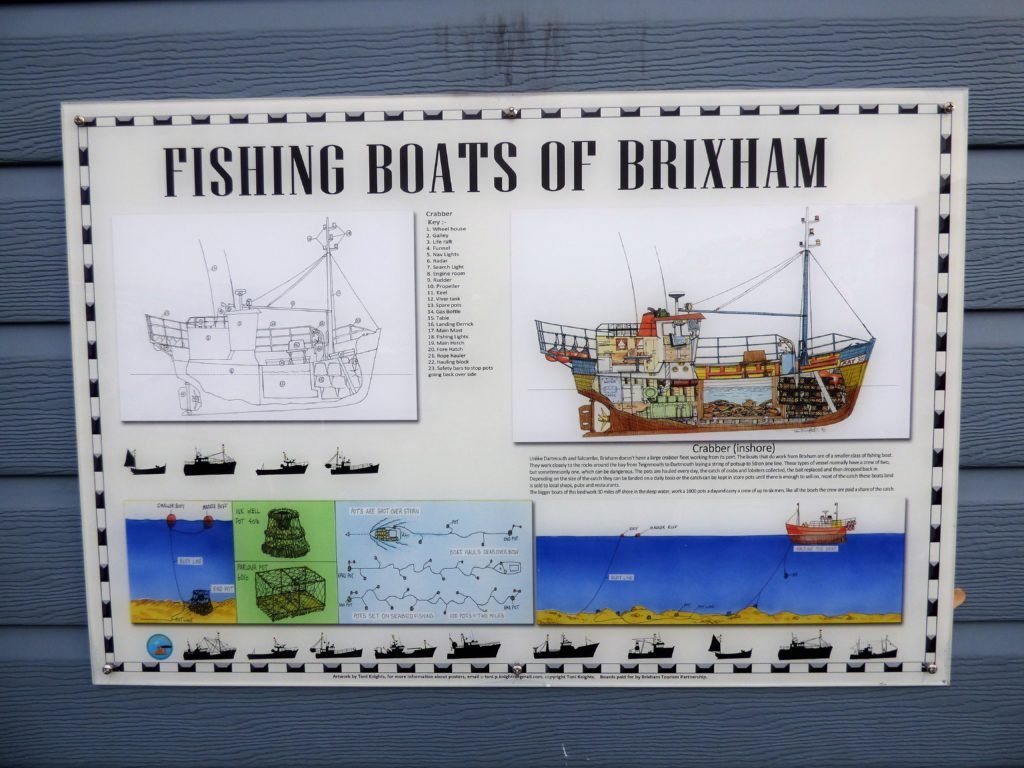 Following the Fish Market tour, it was time to head down to the jetty for our cruise around TorBay with the wonderful funfishtrips.co.uk team under the direction of Captain John and first mate, Andy.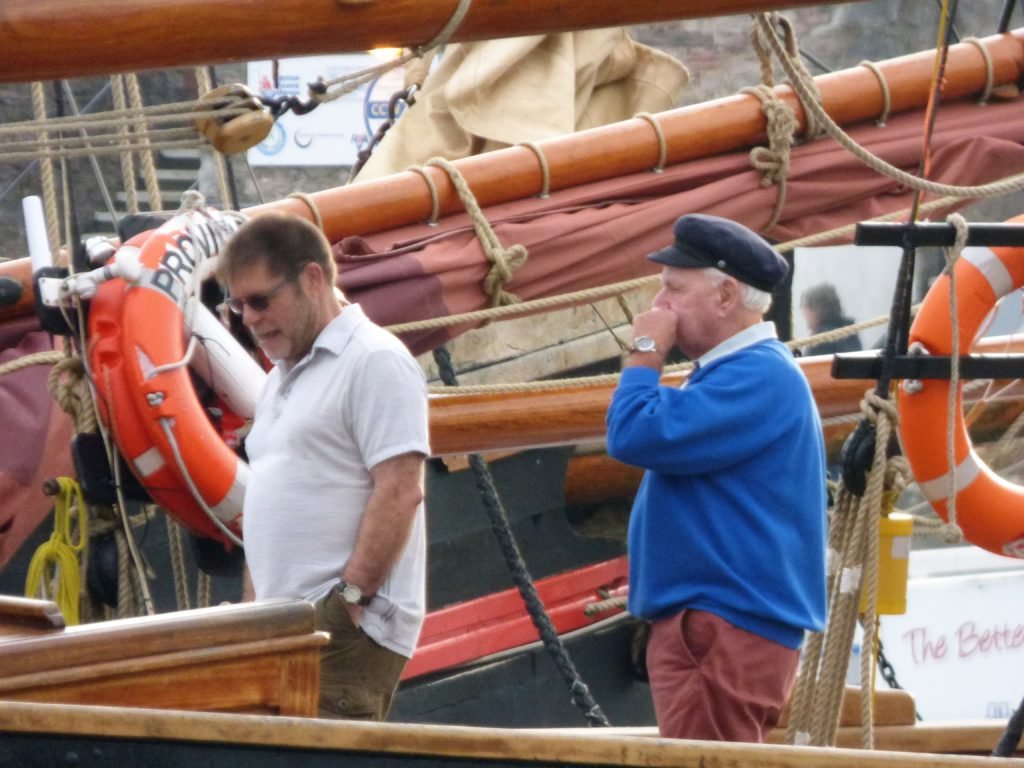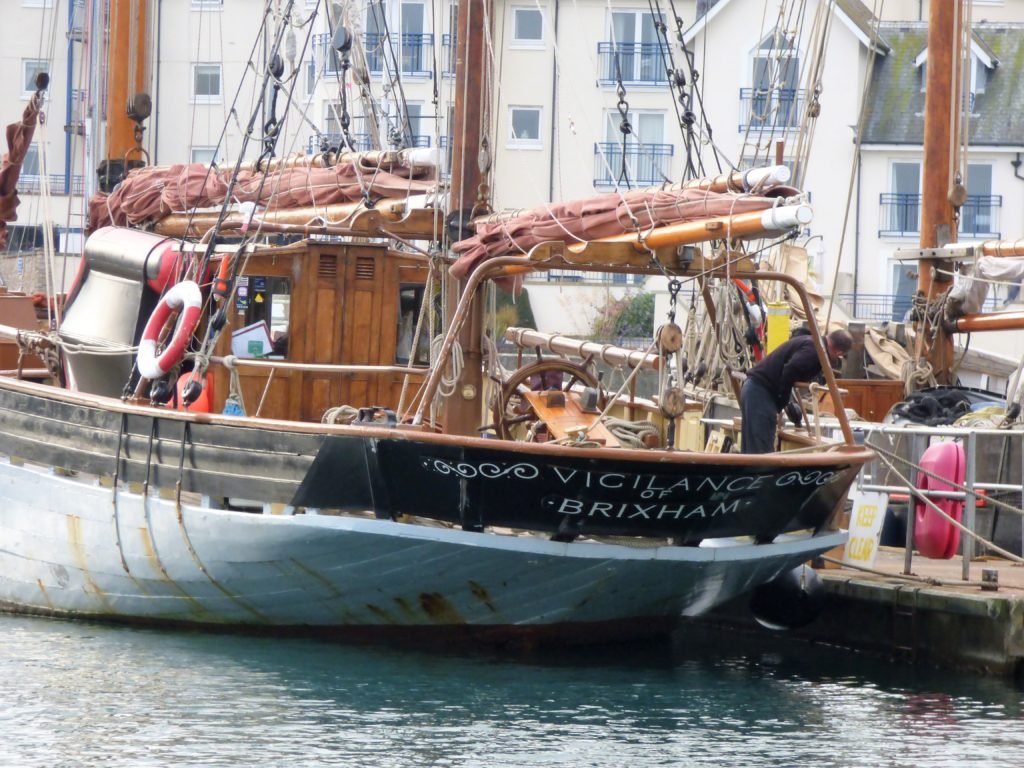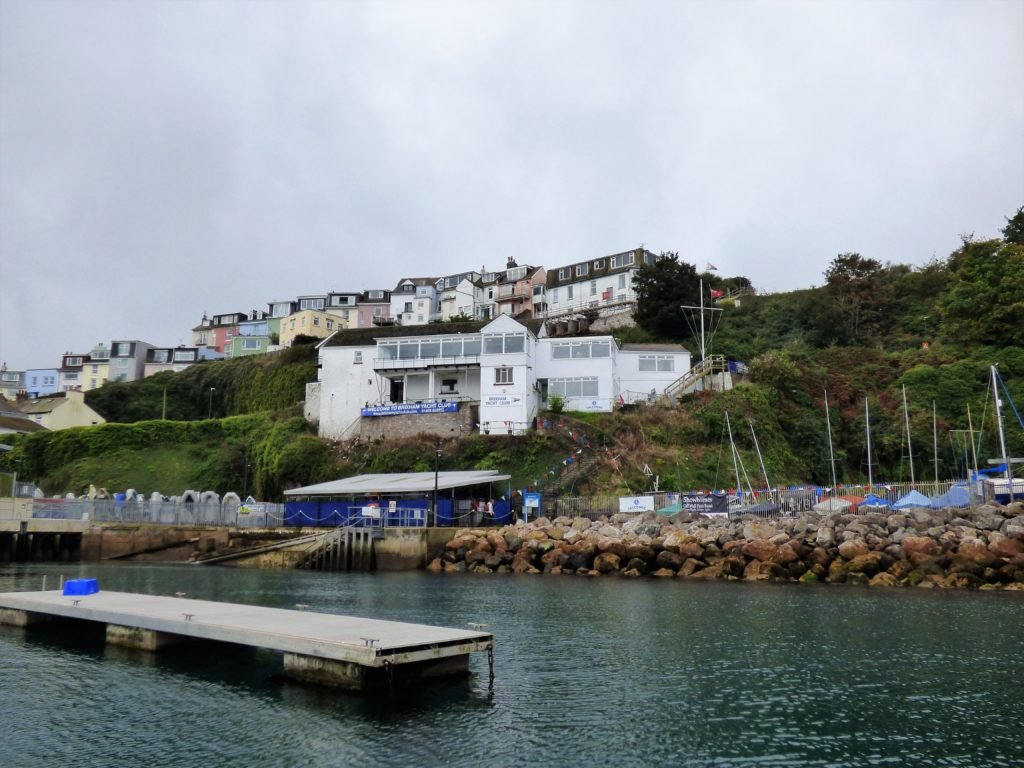 WWII bunker tucked away in the bushes…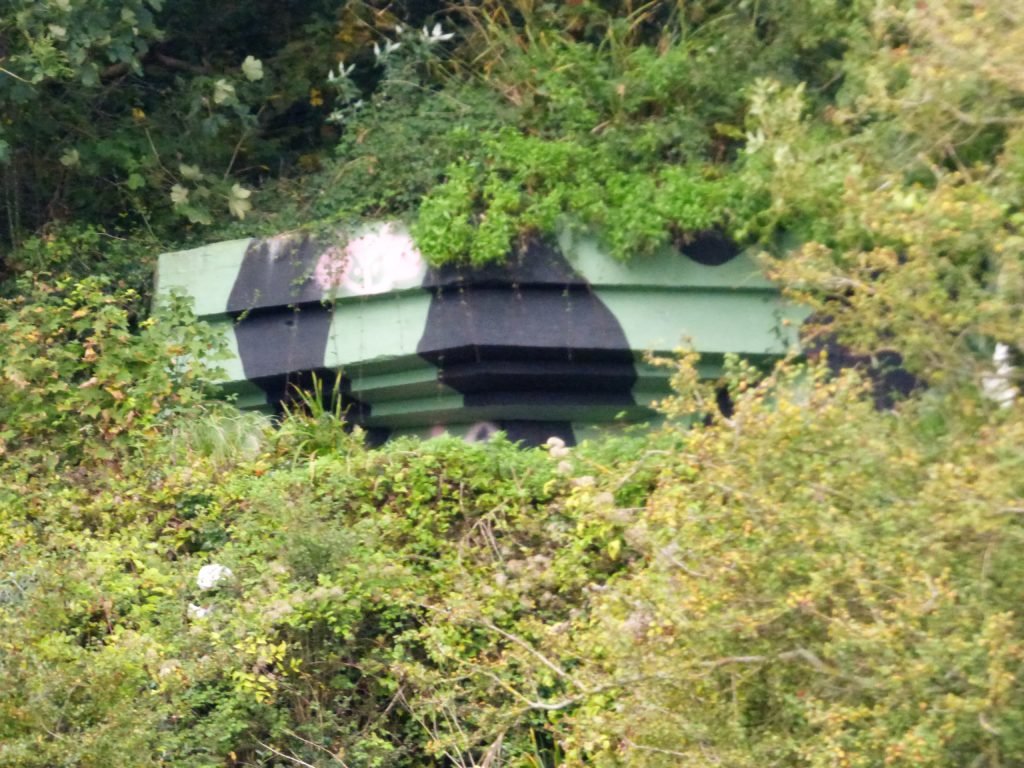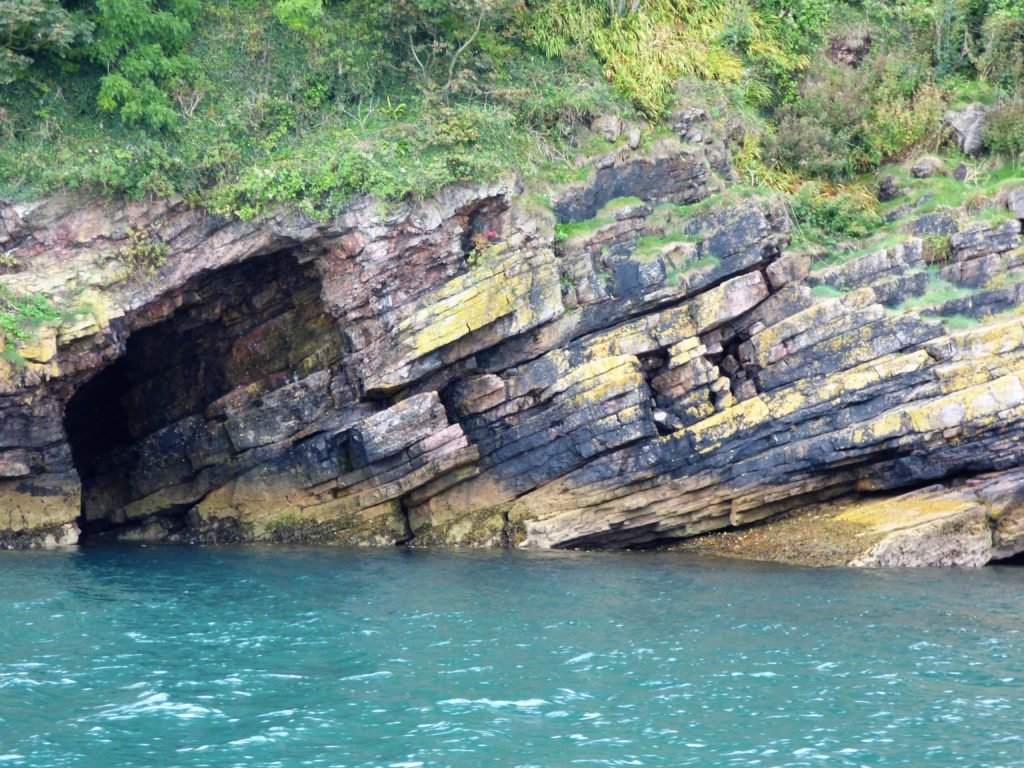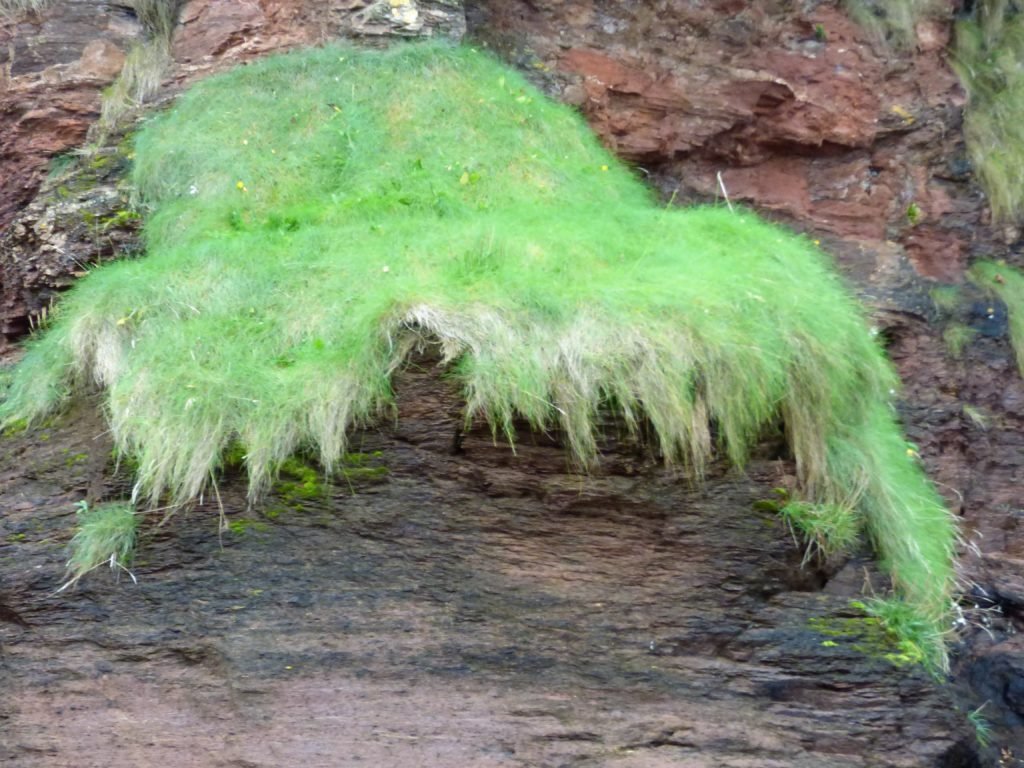 If you would like to know more about the stunning geology of the area, here is a link to an excellent resource:  http://www.southampton.ac.uk/~imw/Torquay.htm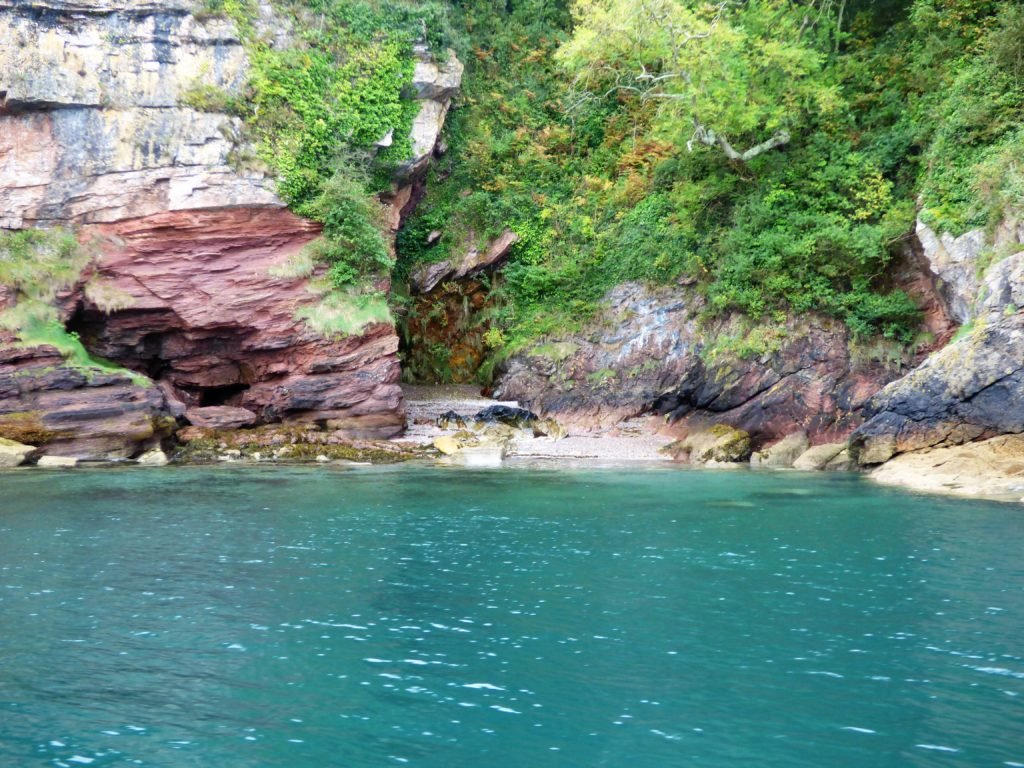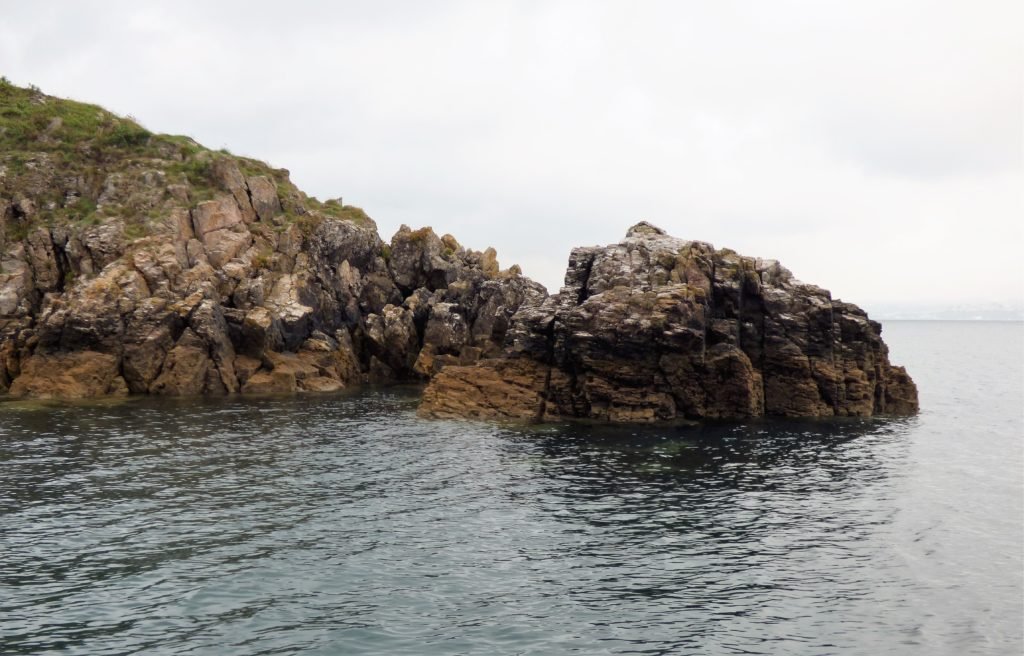 Caught on camera (well, sort of…) – the shy seal…
The water was astoundingly azure and clear…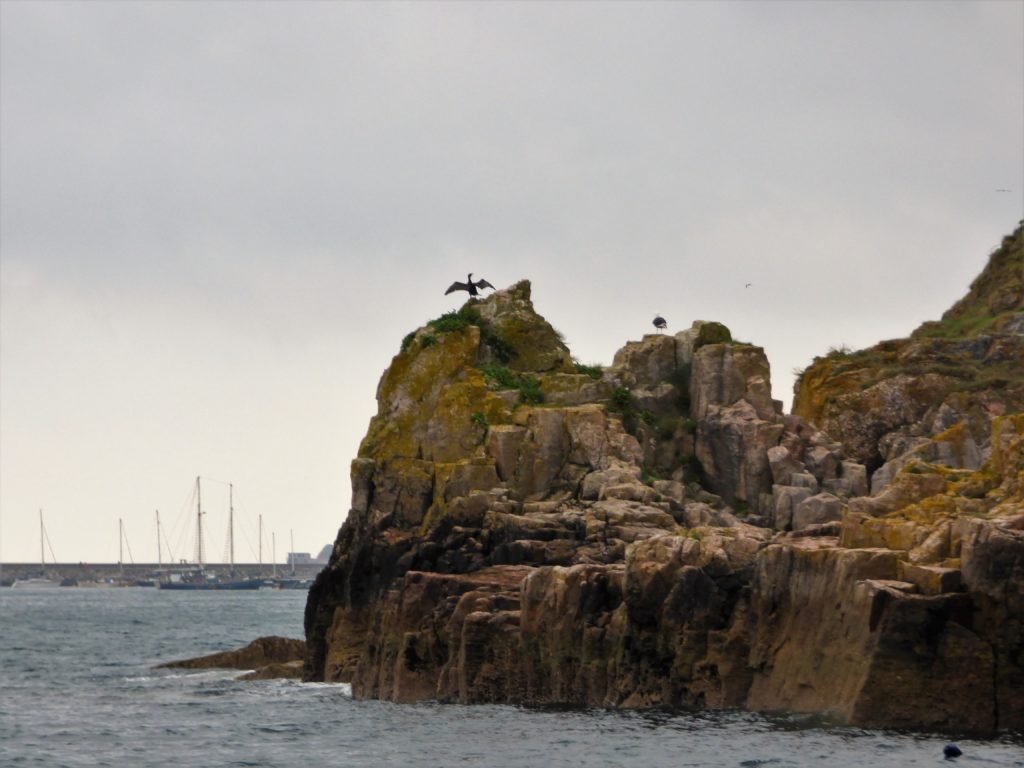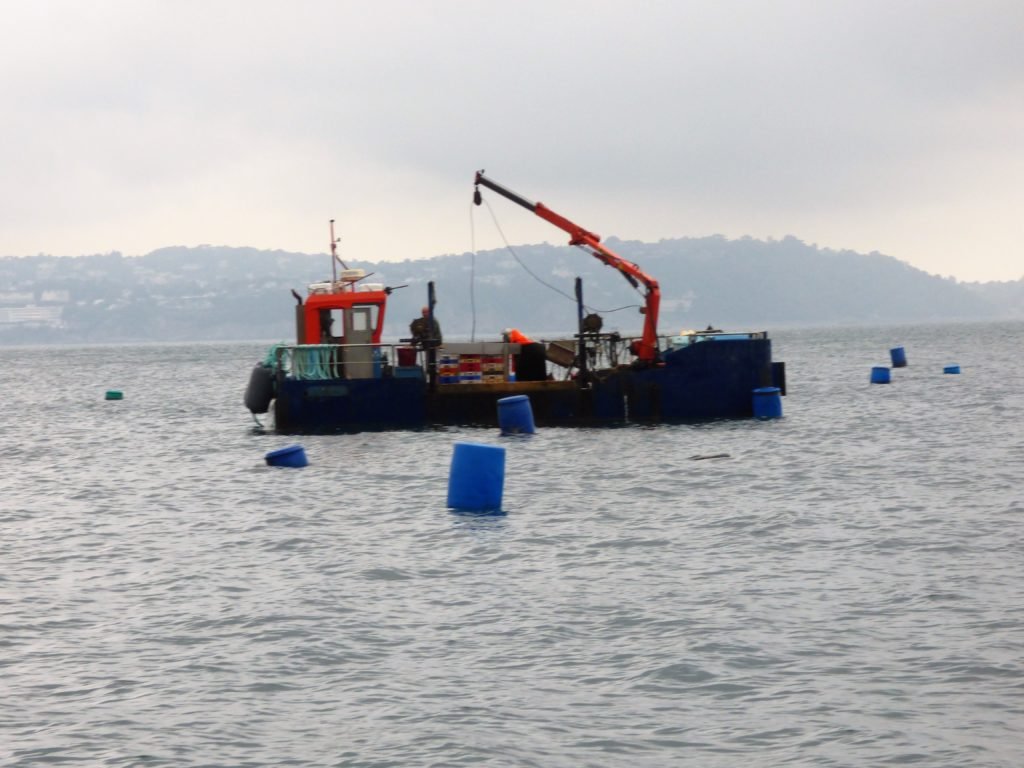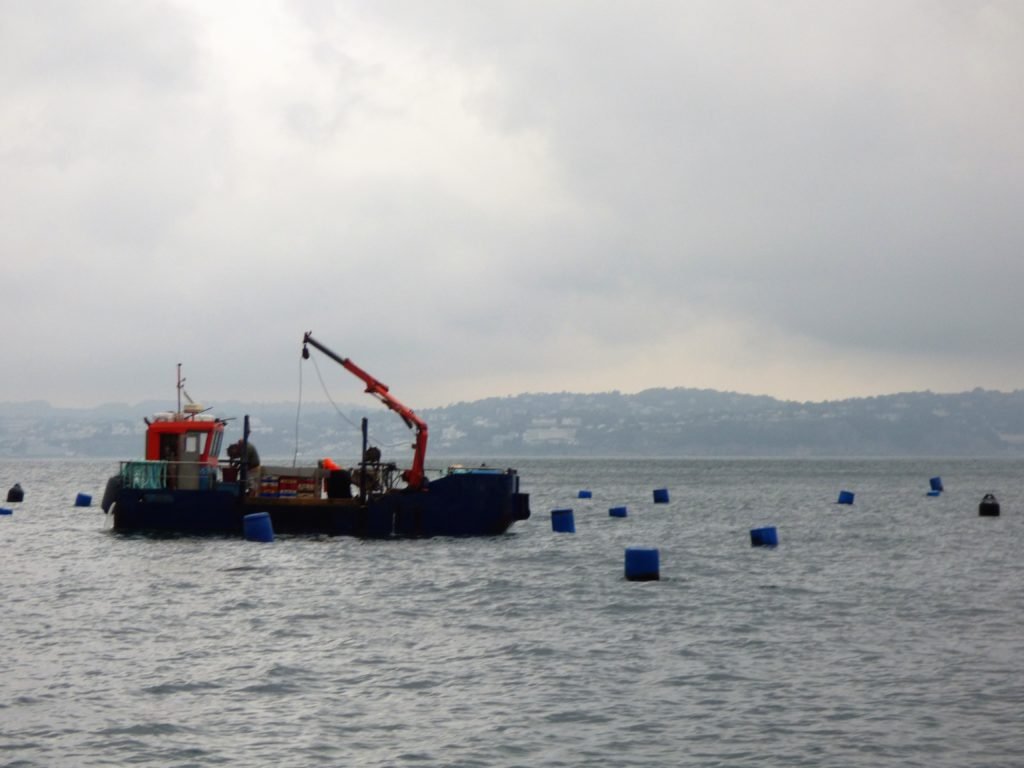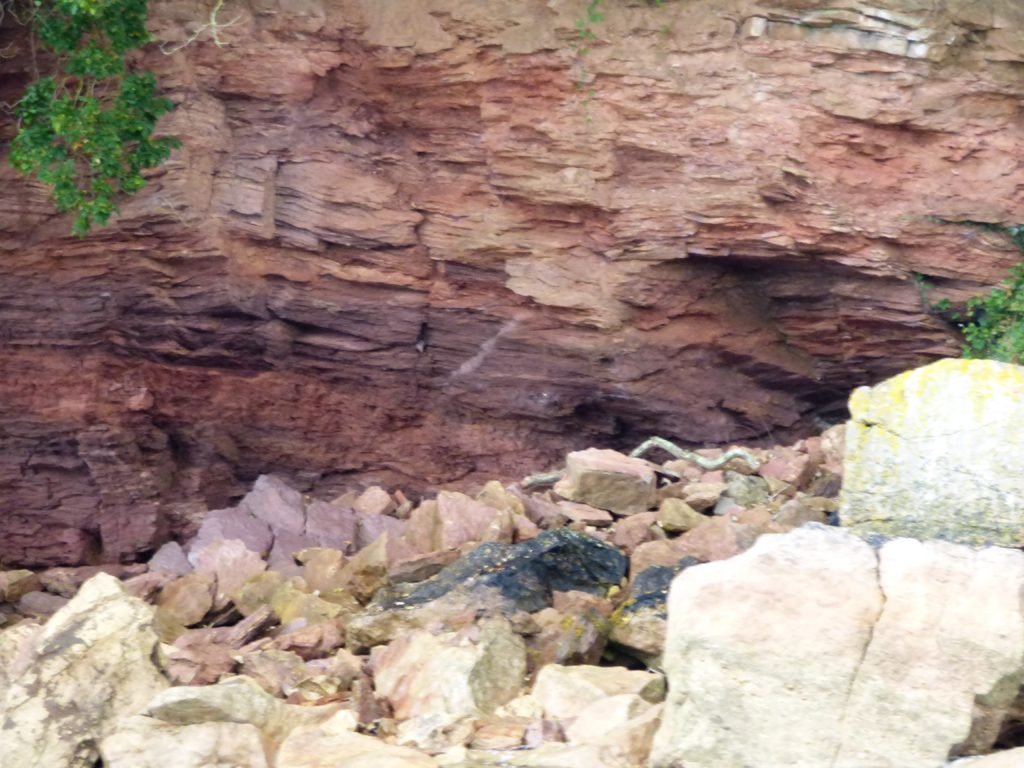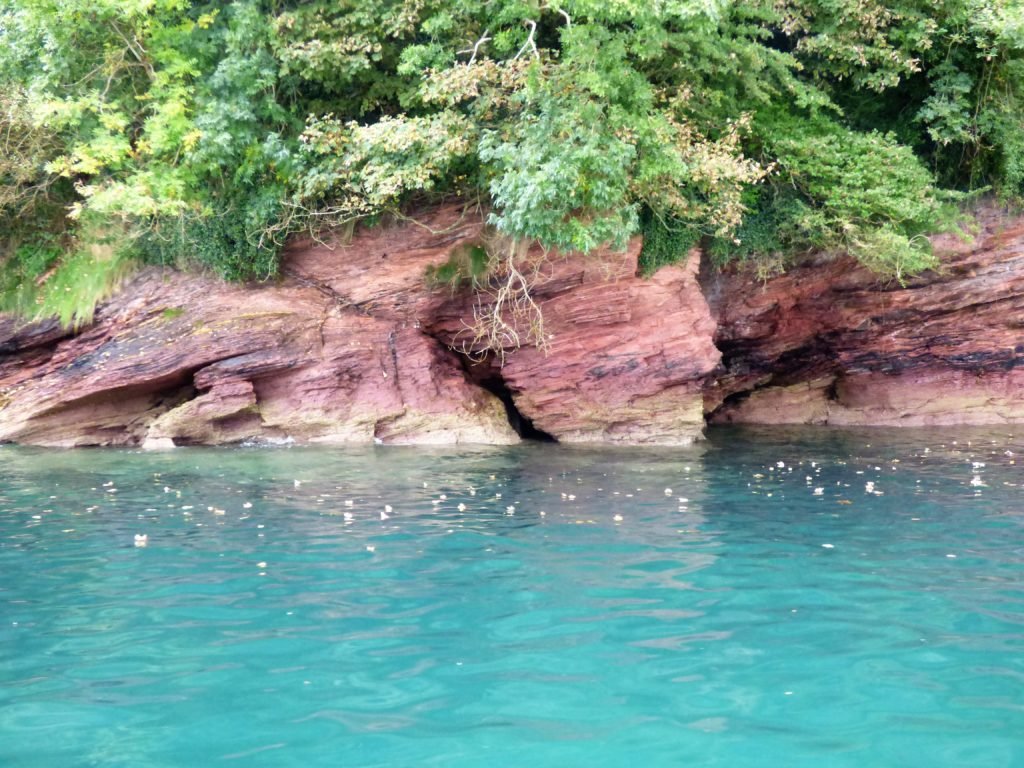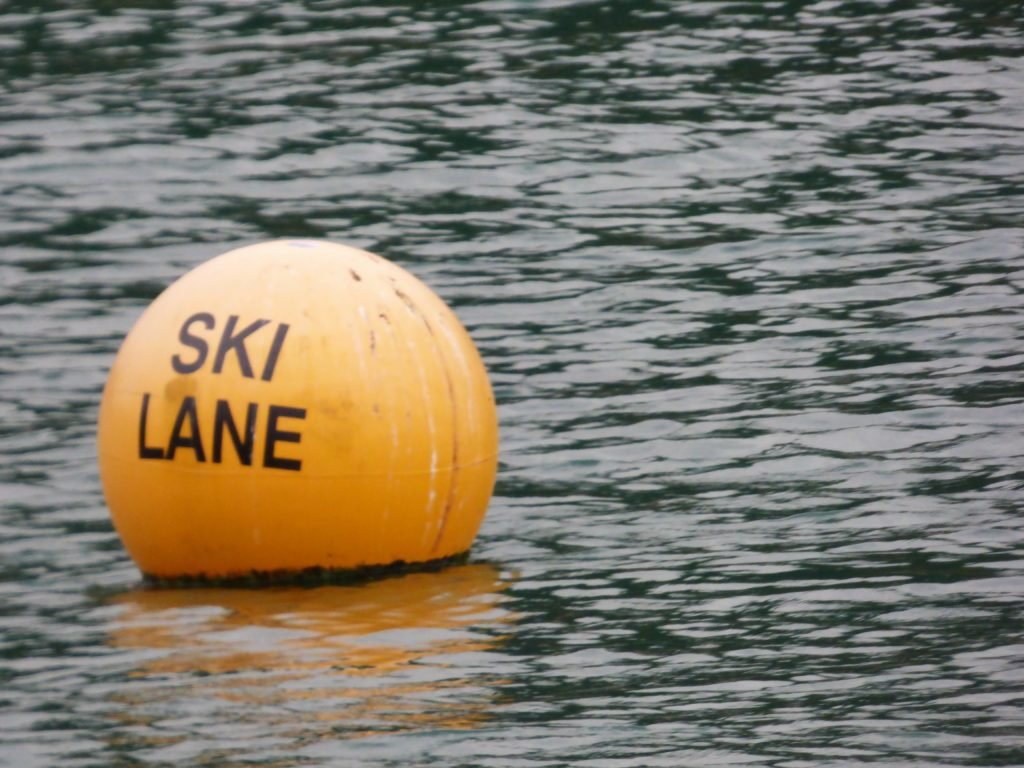 Aqueduct designed by one of my all-time-favourites, Brunell.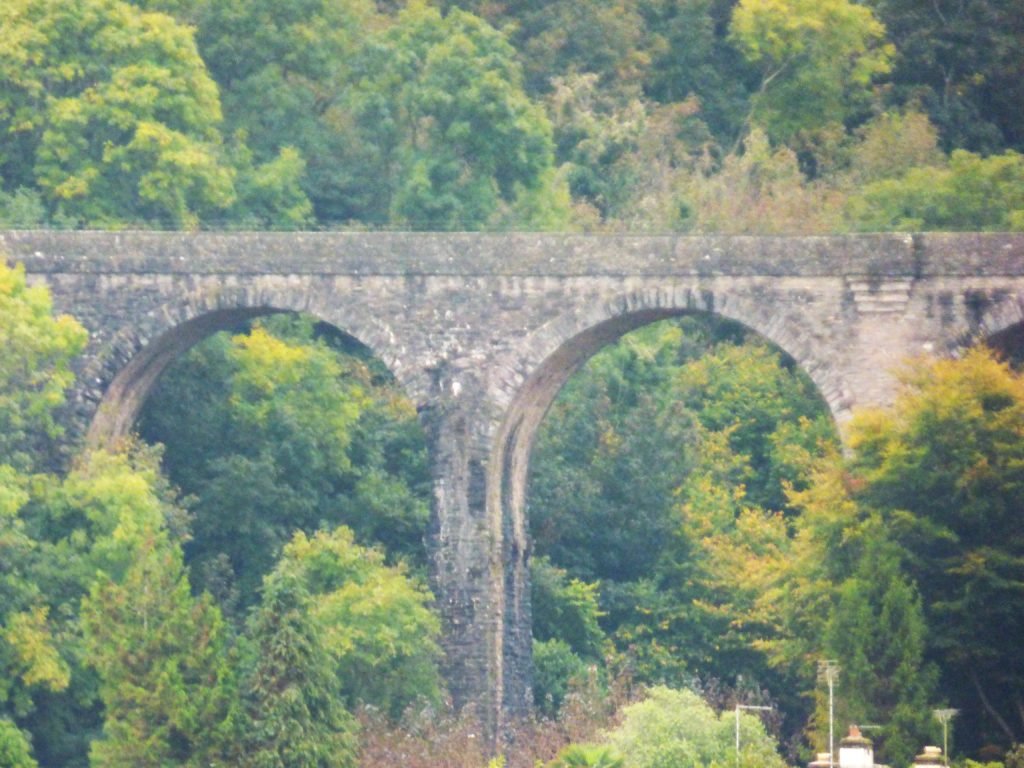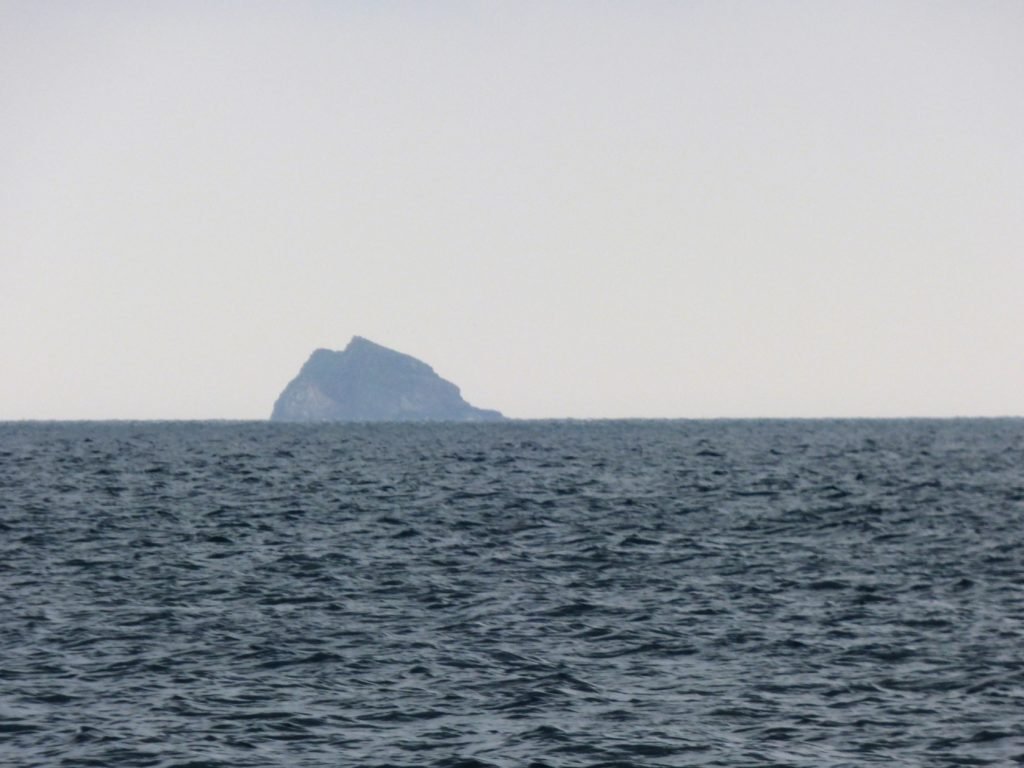 …and now off to another of my favourite sights in Torbay – the magnificent 'Pilgrim'…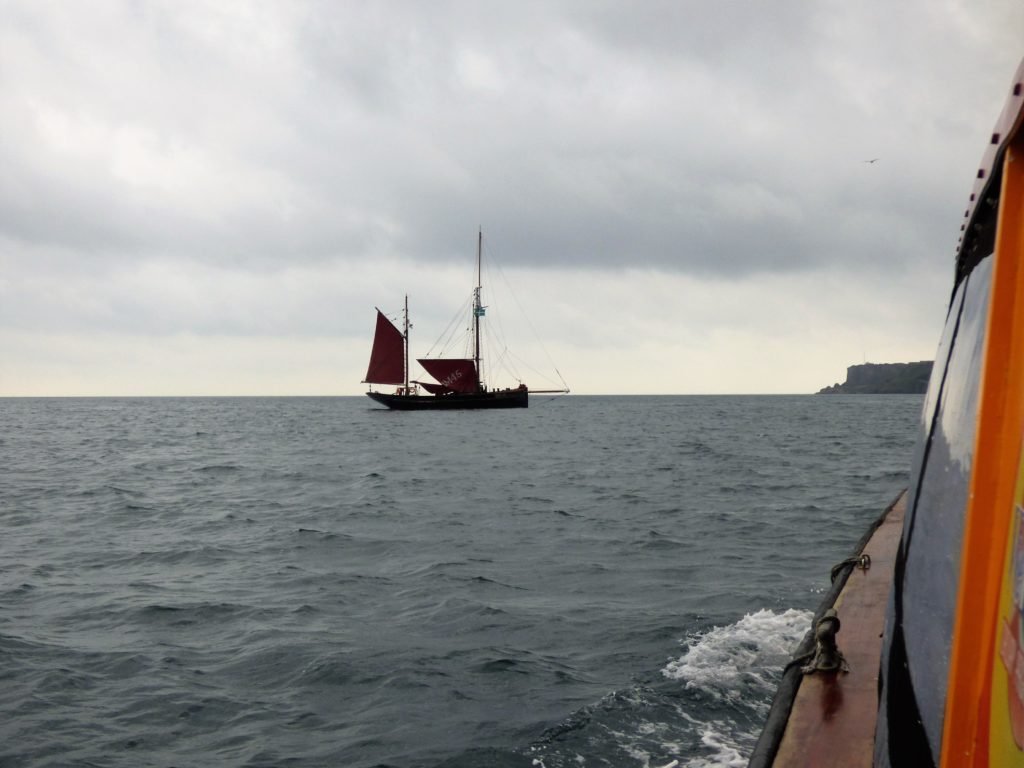 Built in 1895, the 74ft Pilgrim was once part of a fleet of over 2000 deep sea sailing trawlers that revolutionised the way fish were caught in Europe…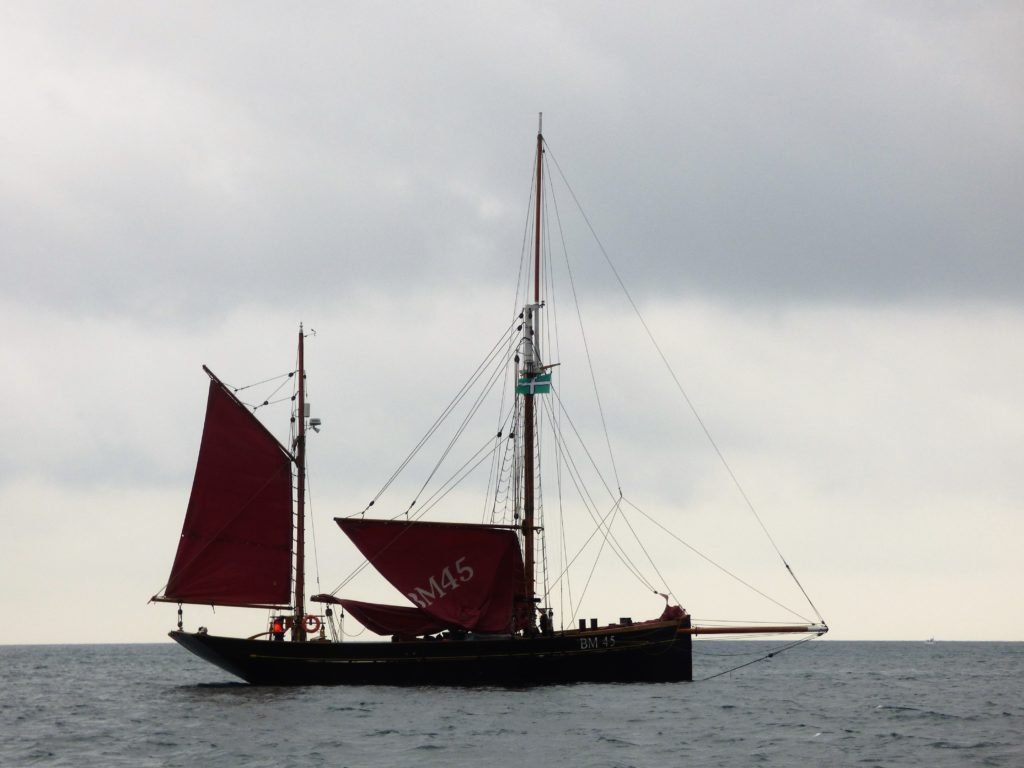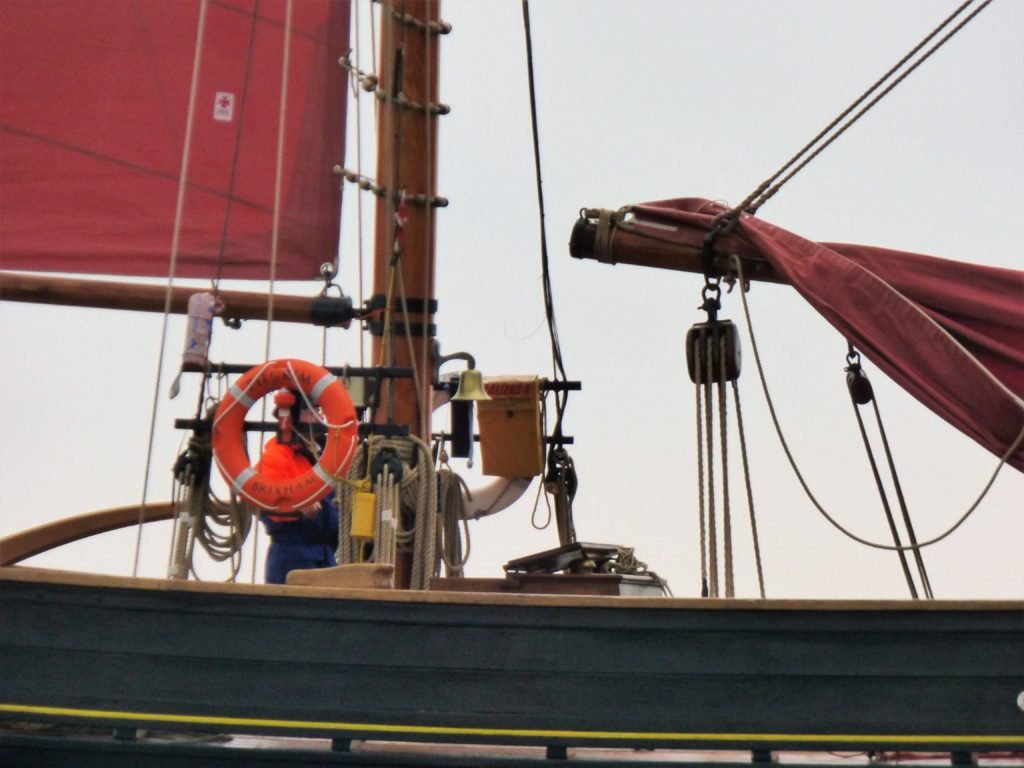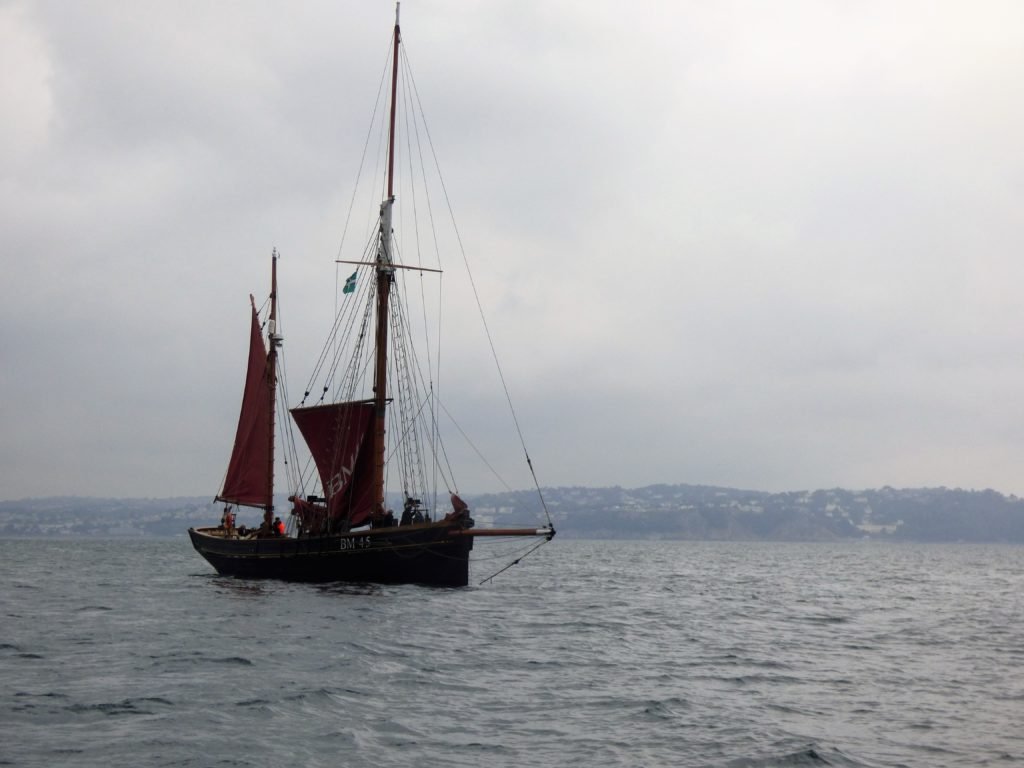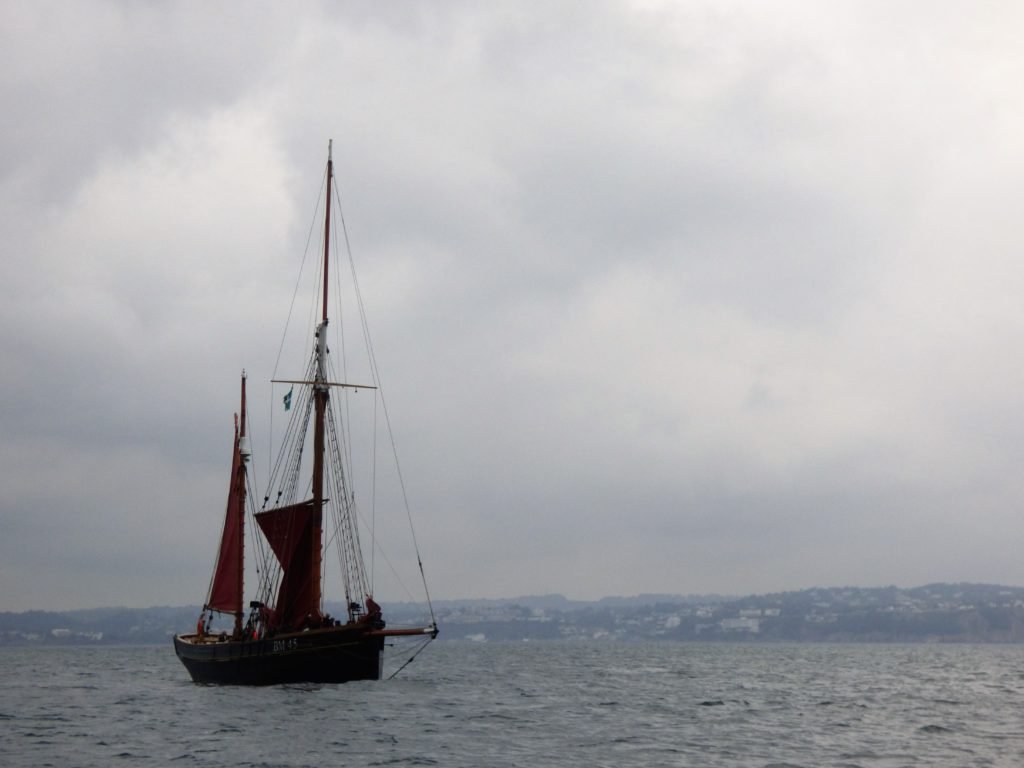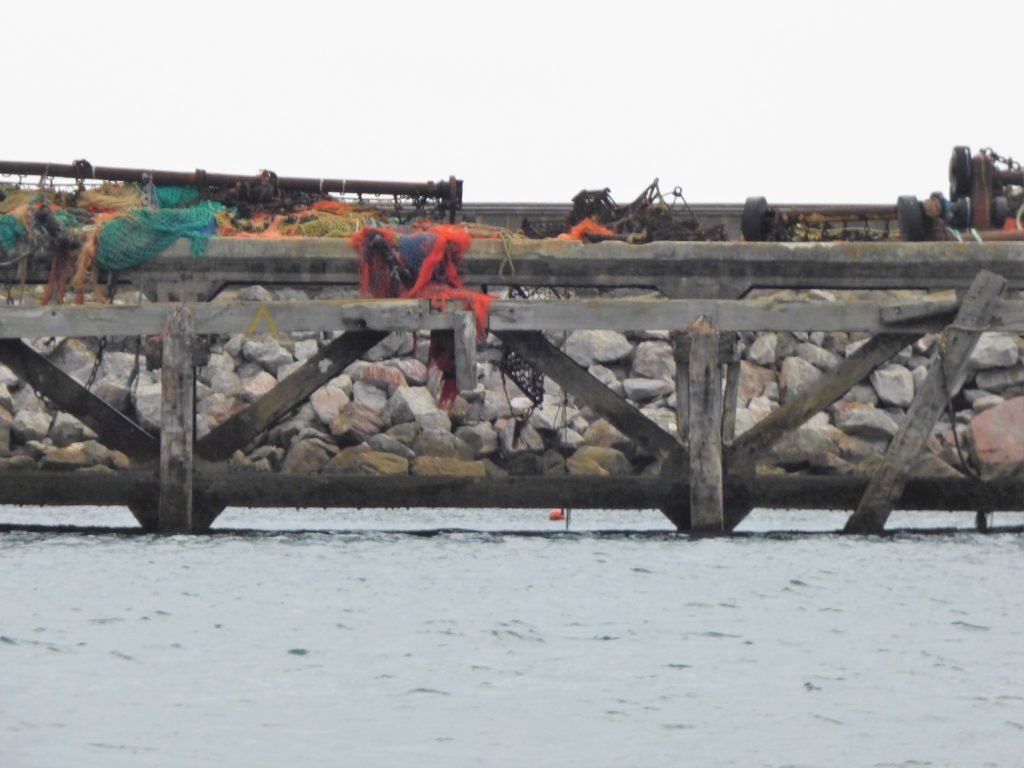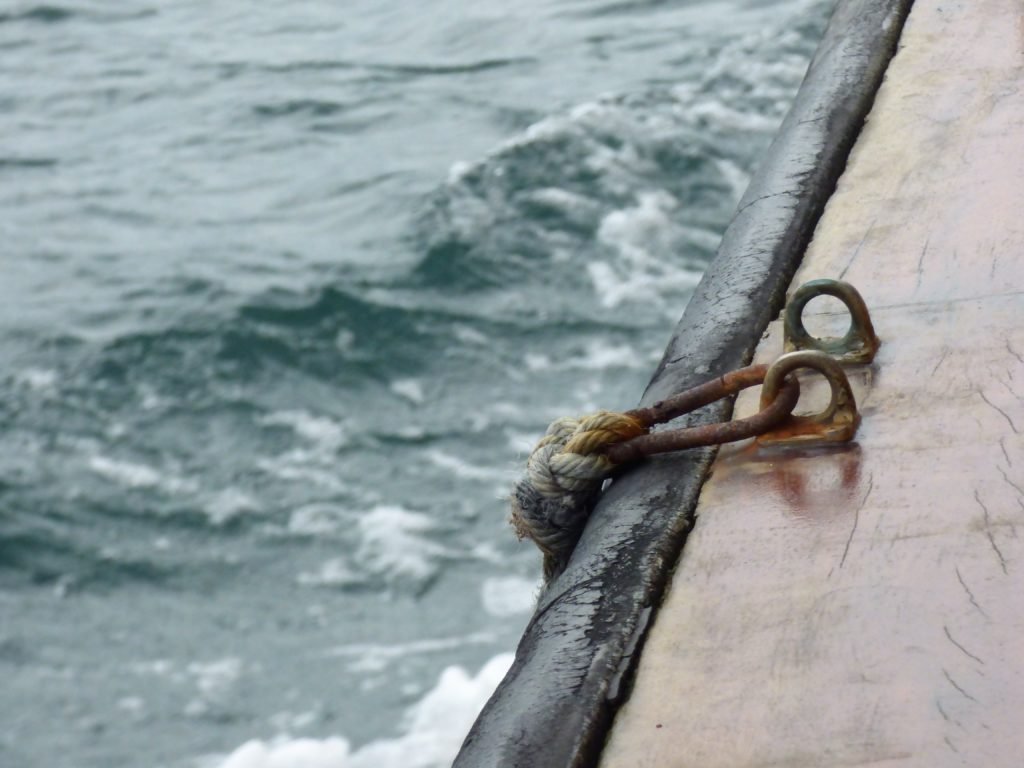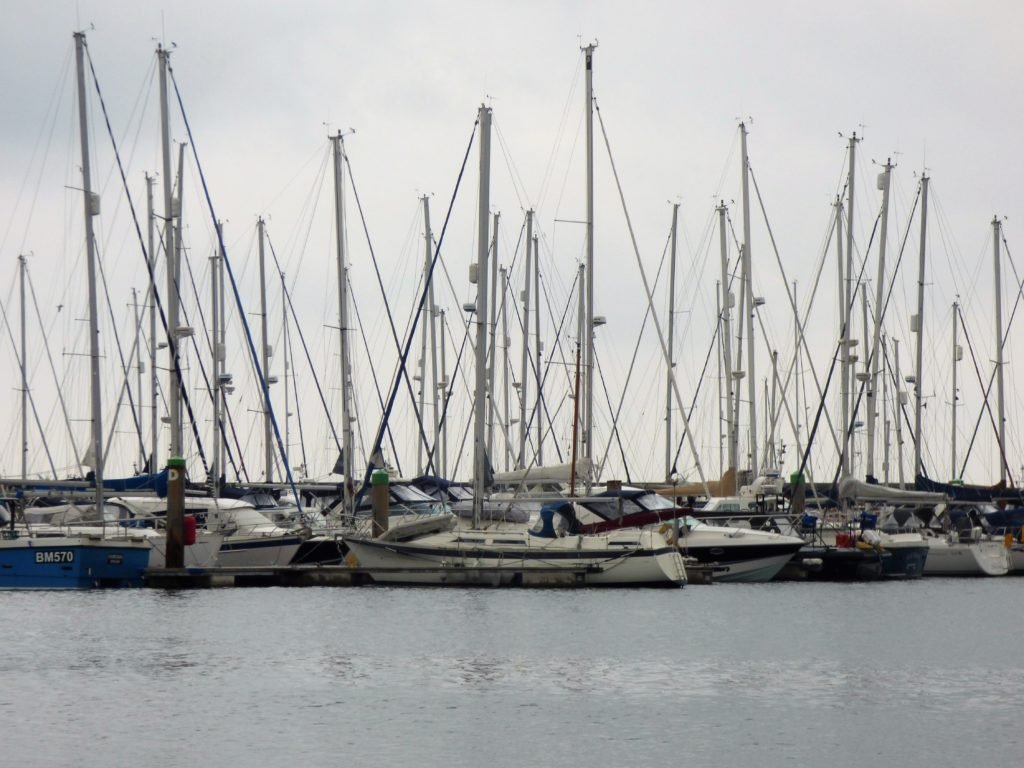 Our trusty Captain John…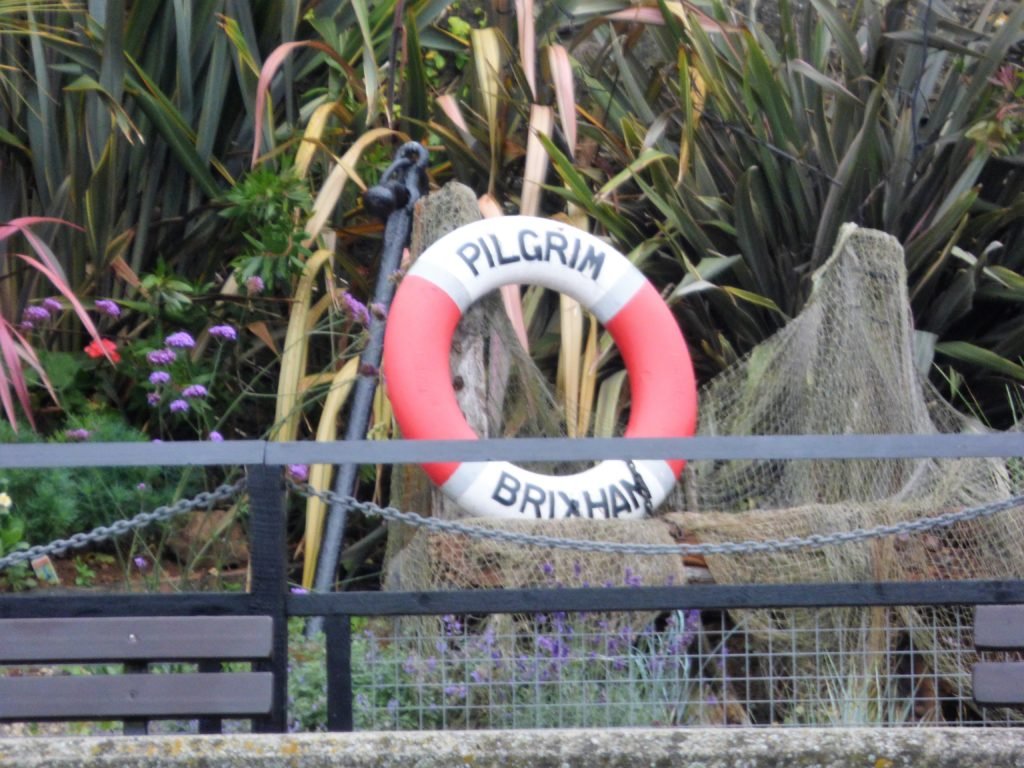 …is it just me, or do these paddle-boards look like they are watching us……..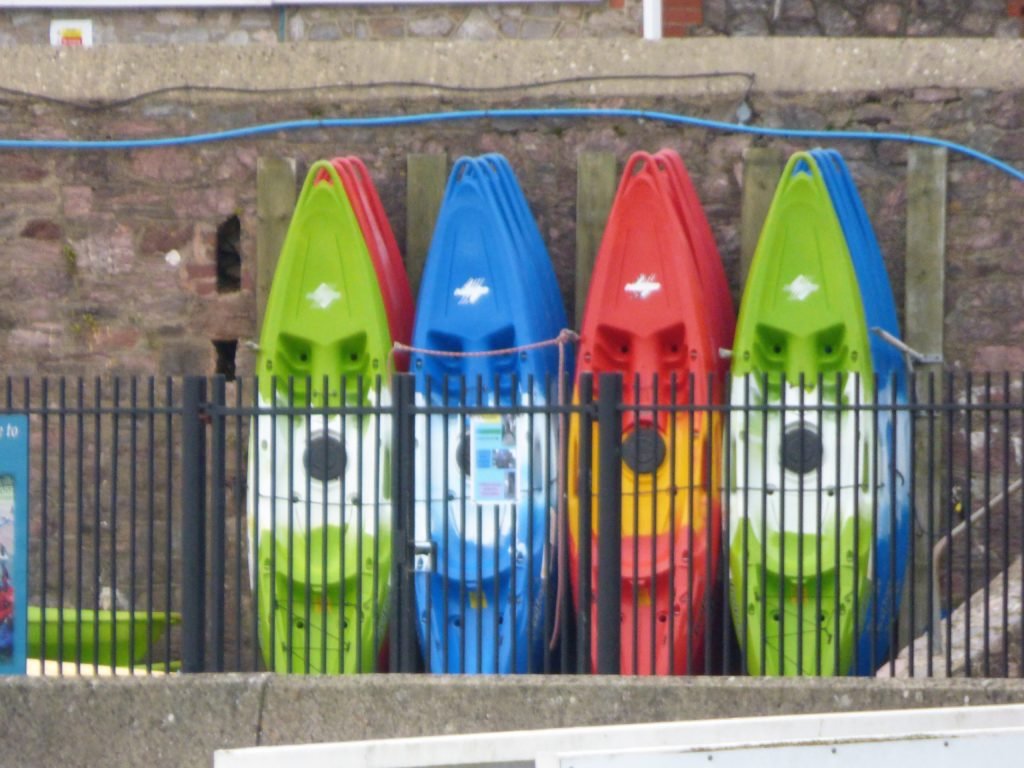 I was going to head home on the Brixham Express back over to Torquay, however when I discovered it was their break time…
Captain John, who had just left port, came back in to collect me since they were headed to Torquay!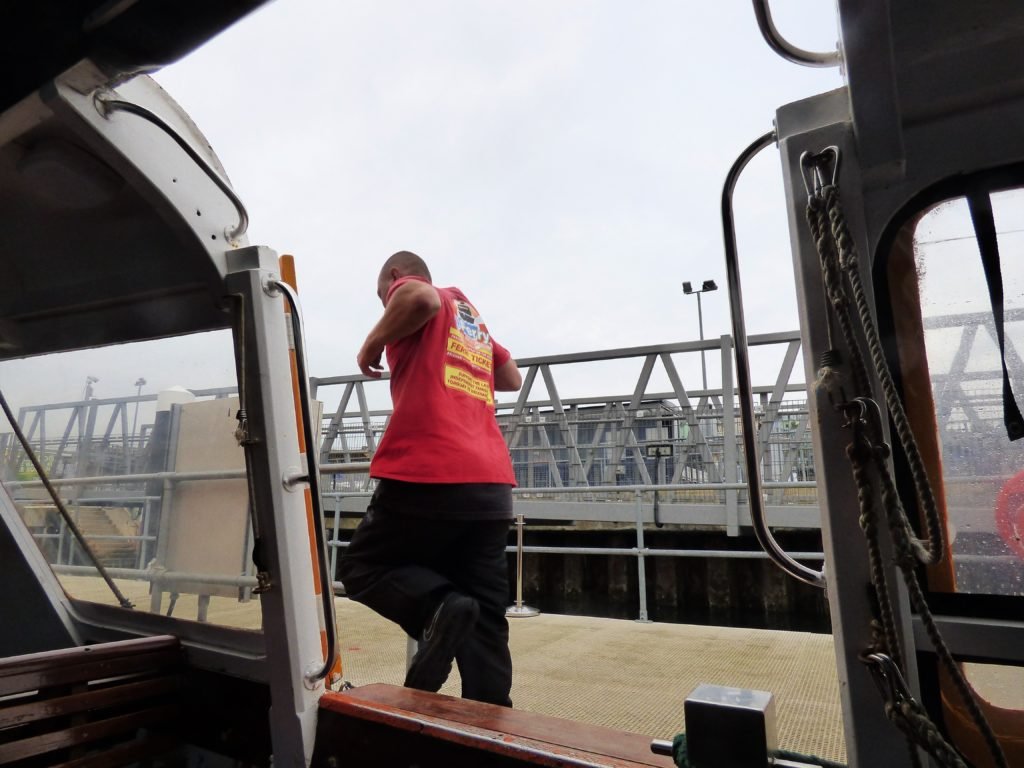 Andy battening down the hatches for a bumpy ride back across the bay now that the inclement weather was rolling in…
…and safely back in Torquay after a magnificent morning!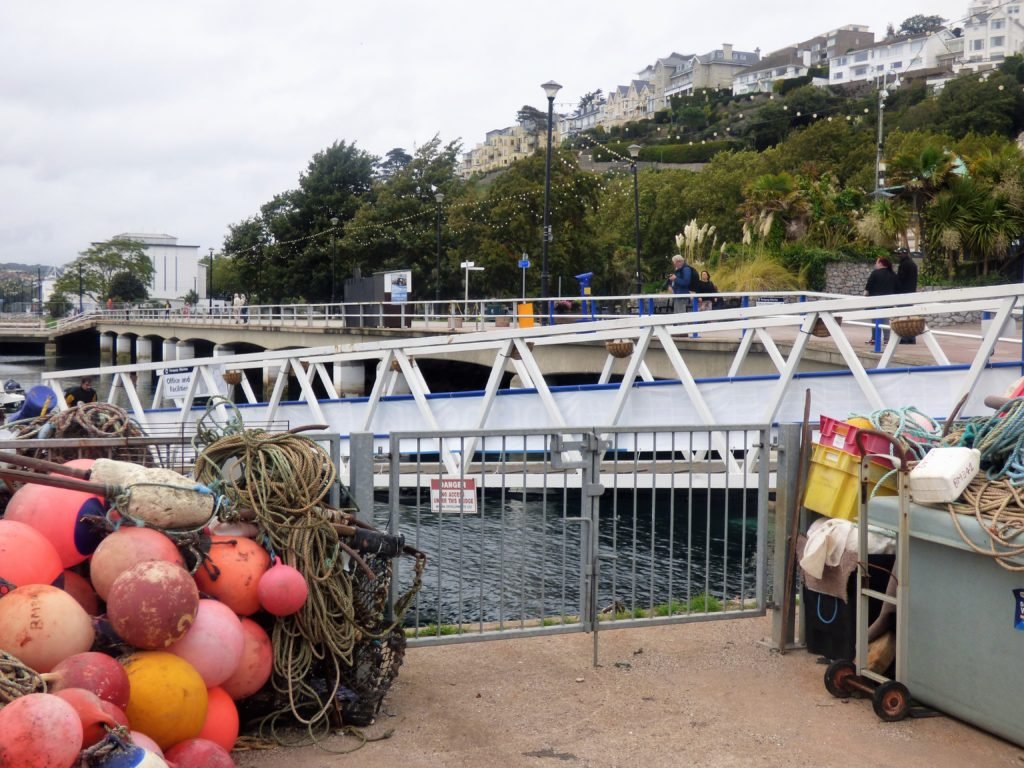 …and now I need a nap.  🙂
~ Bella