Yesterday I left Italy and headed to Romania for the next stop on my "Freedom Life" tour…
(oh, and it was a good thing I flew yesterday as today, Romanian air traffic controllers decided to go on strike to demand better working conditions).
Sitting at Ciampino Airport, it was interesting to see the armed guards patrolling the grounds…  Interesting, also, that there were not as many guards here as there were at Roma Termini each time I was there…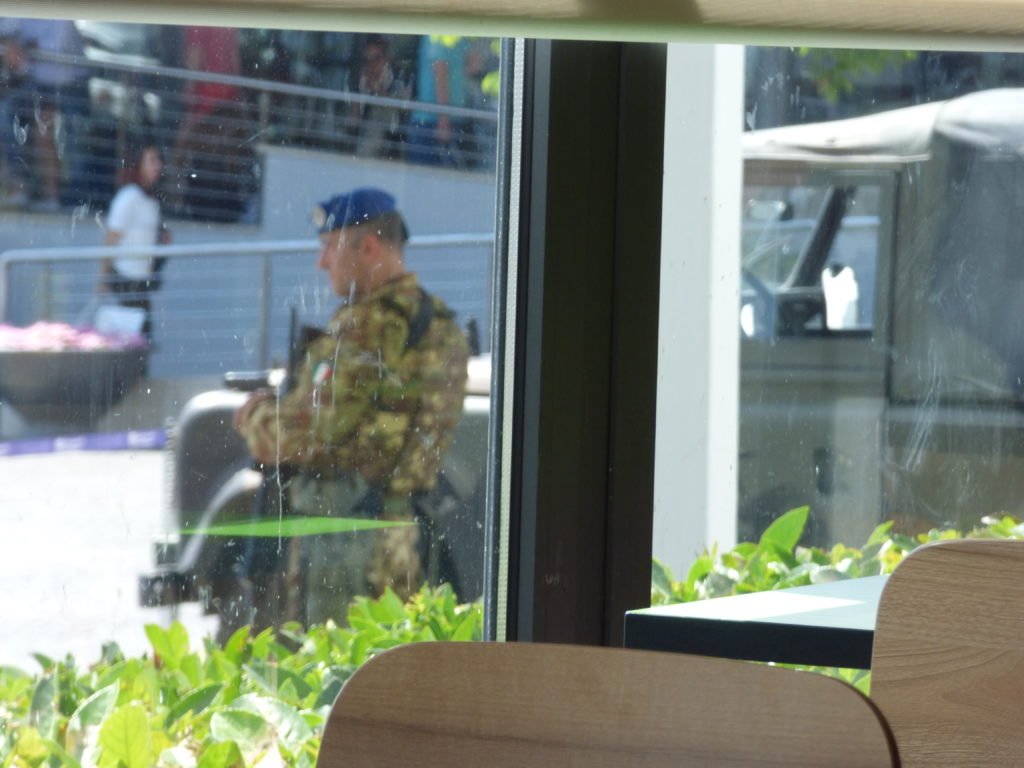 …and this may look like people relaxing in a park somewhere in the city – no, it's just people waiting to check-in…
I flew with RyanAir and they were lovely – the entire process from check-in to arrival was wonderful.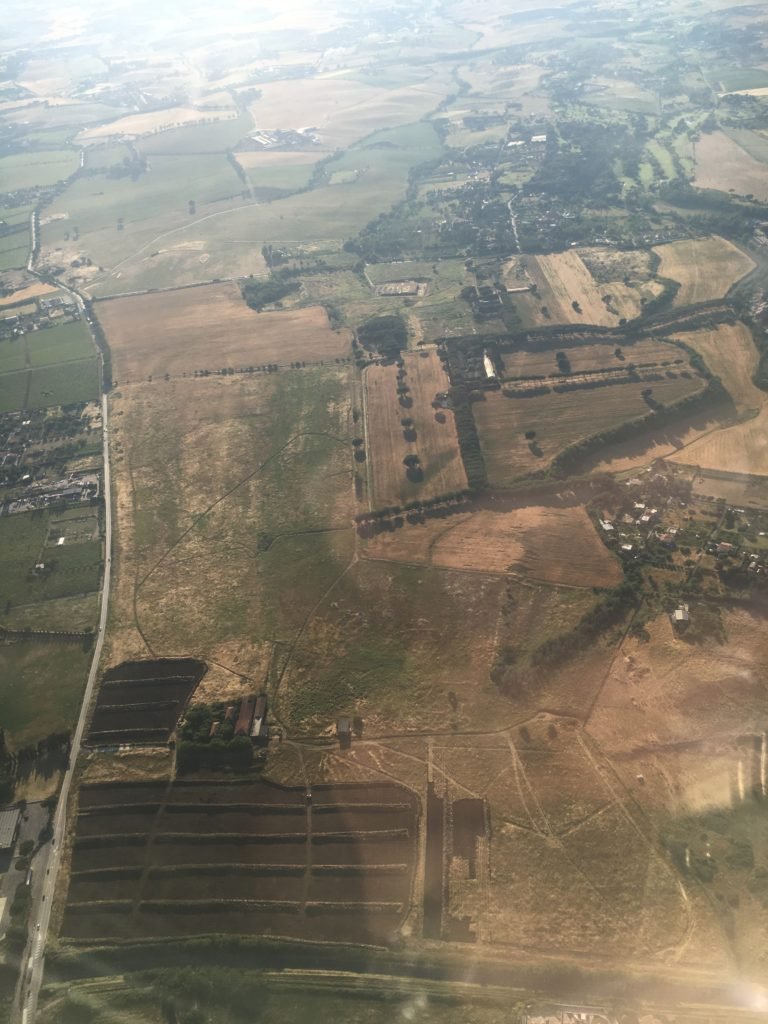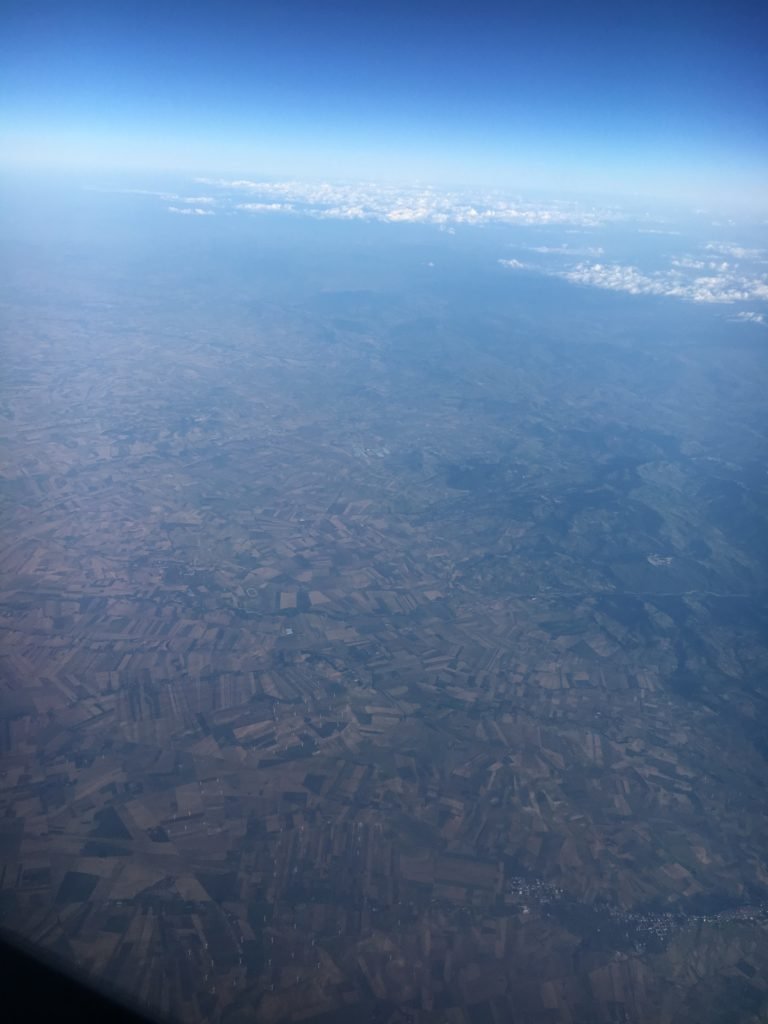 Arrival at Bucharest…
I saw soooo many wonderful sights in the limo on the way from the airport – will peruse many of them again in the daylight, but this one was worth snapping on my phone as we passed…
…and as I settled in and checked my phone…  Bewitching hour!  🙂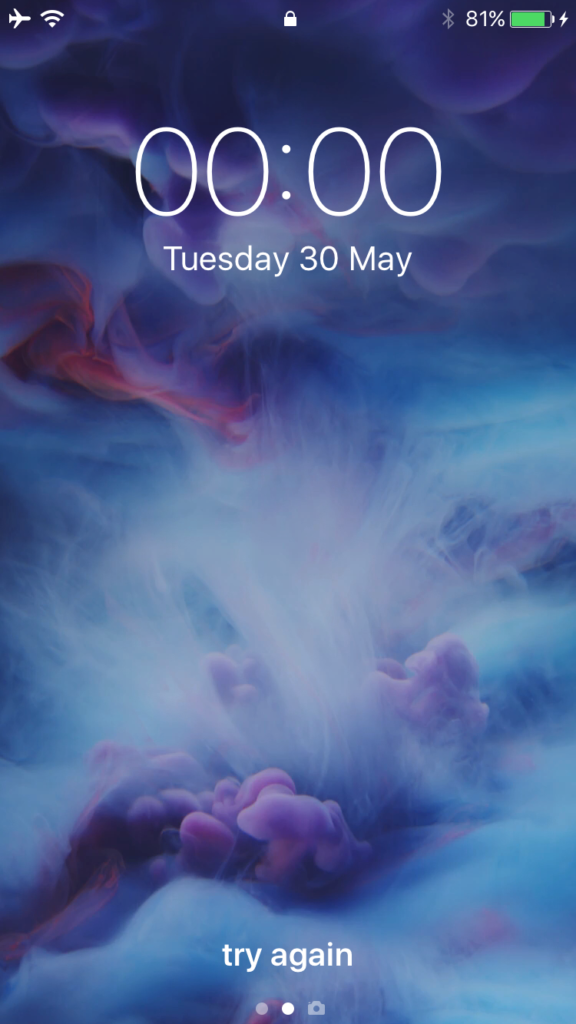 View from my bedroom window…
View from my balcony…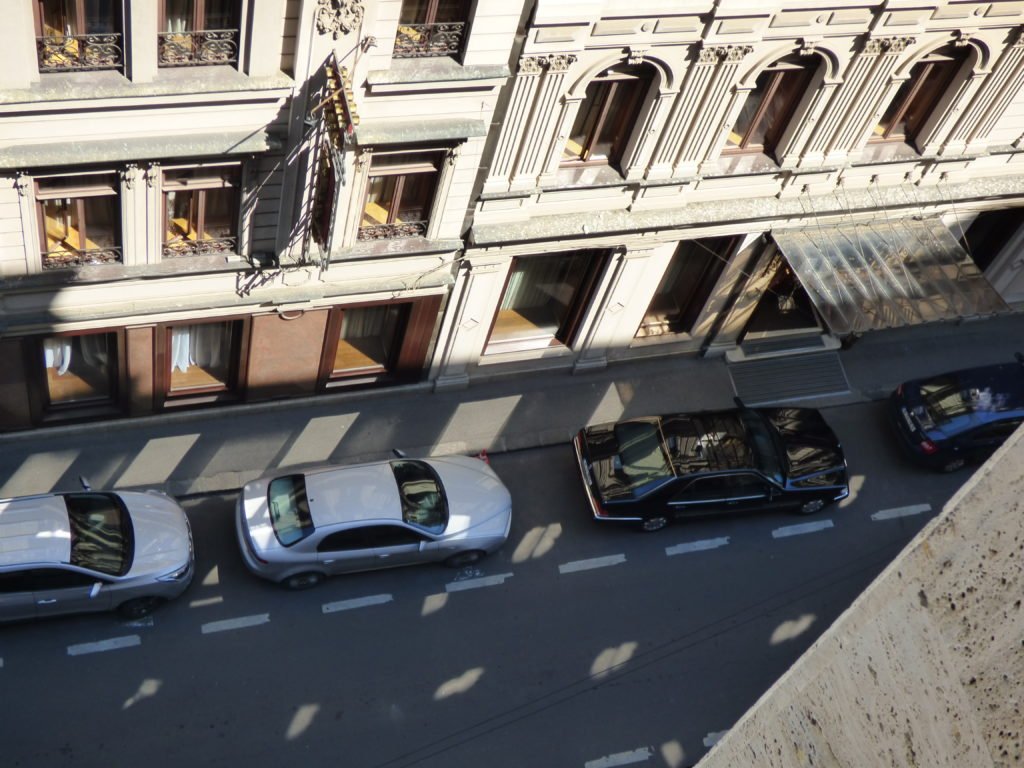 …and funnily enough, I check my phone and it's the daytime bewitching hour!  LOL!
It's funny – the apartment itself is lovely – and the outside of the building is lovely – however getting from one to the other, is… well……….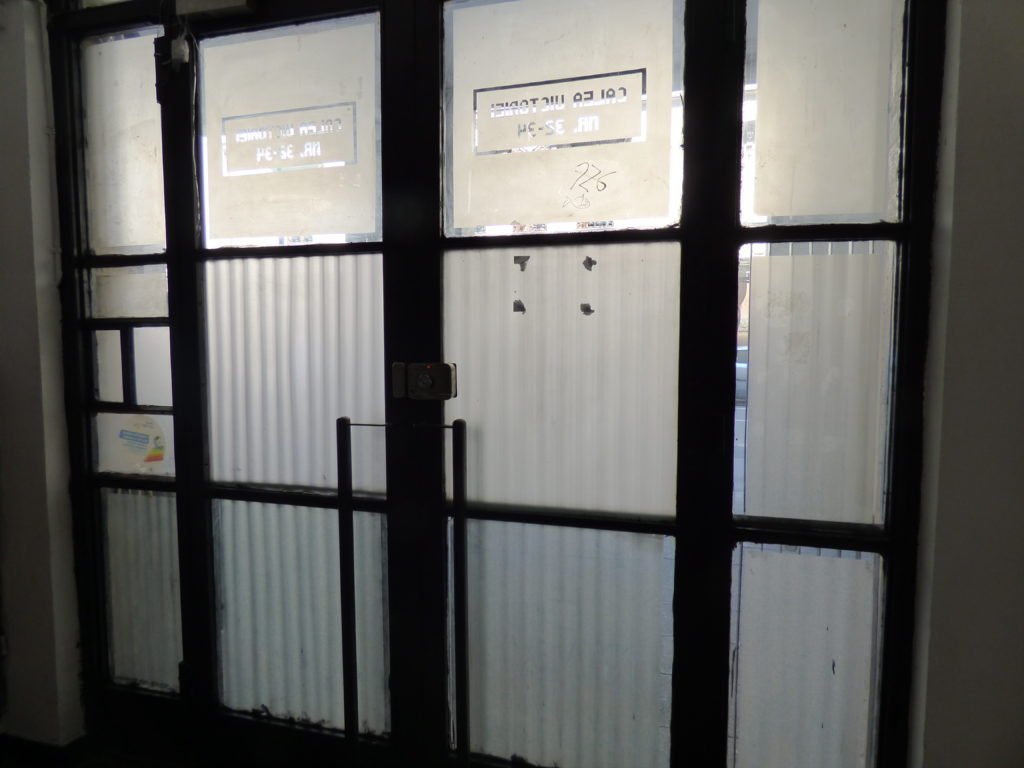 …and I step through those rather ghastly looking doors to this……!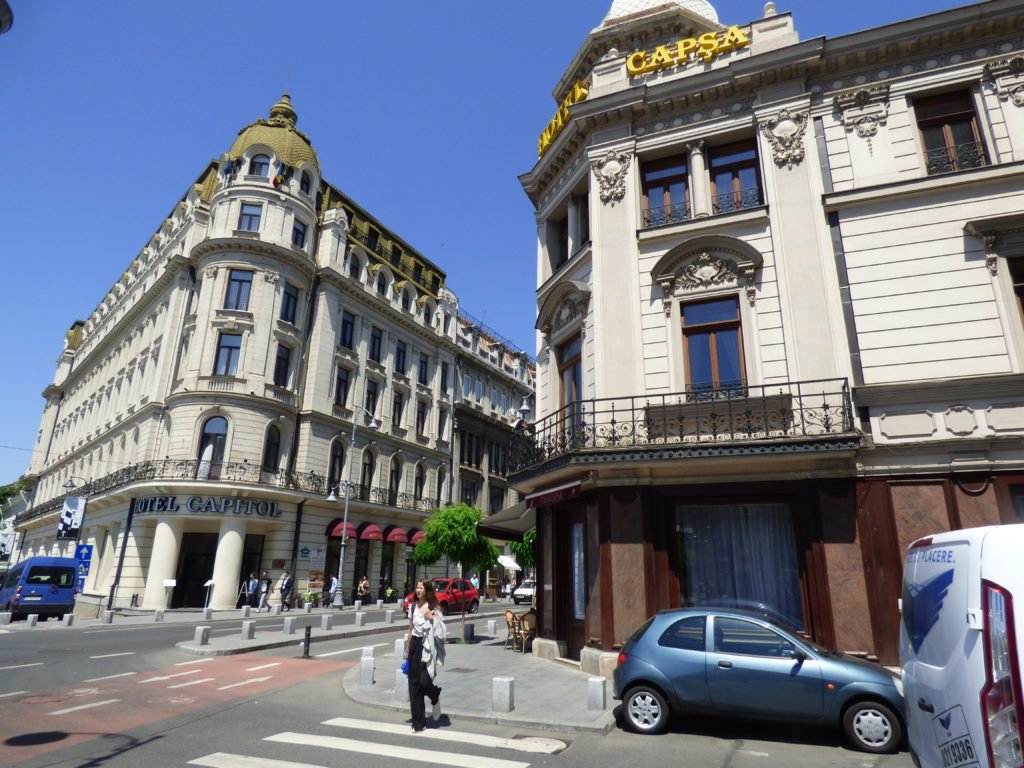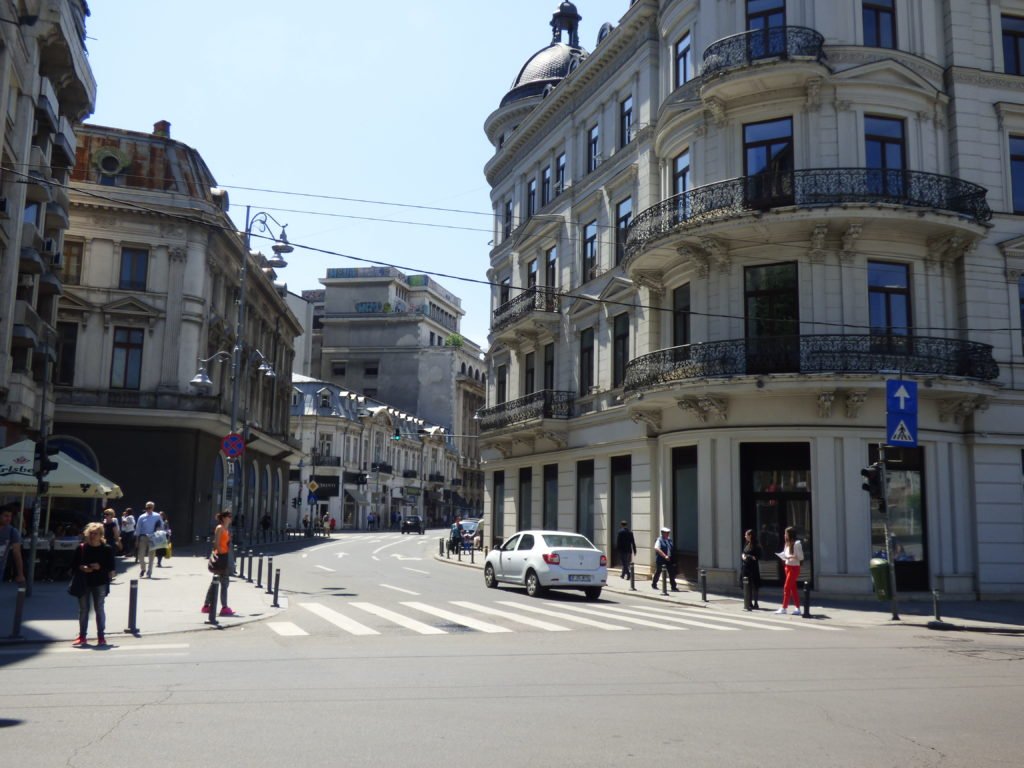 I guess they don't like frizzy hair in Romania?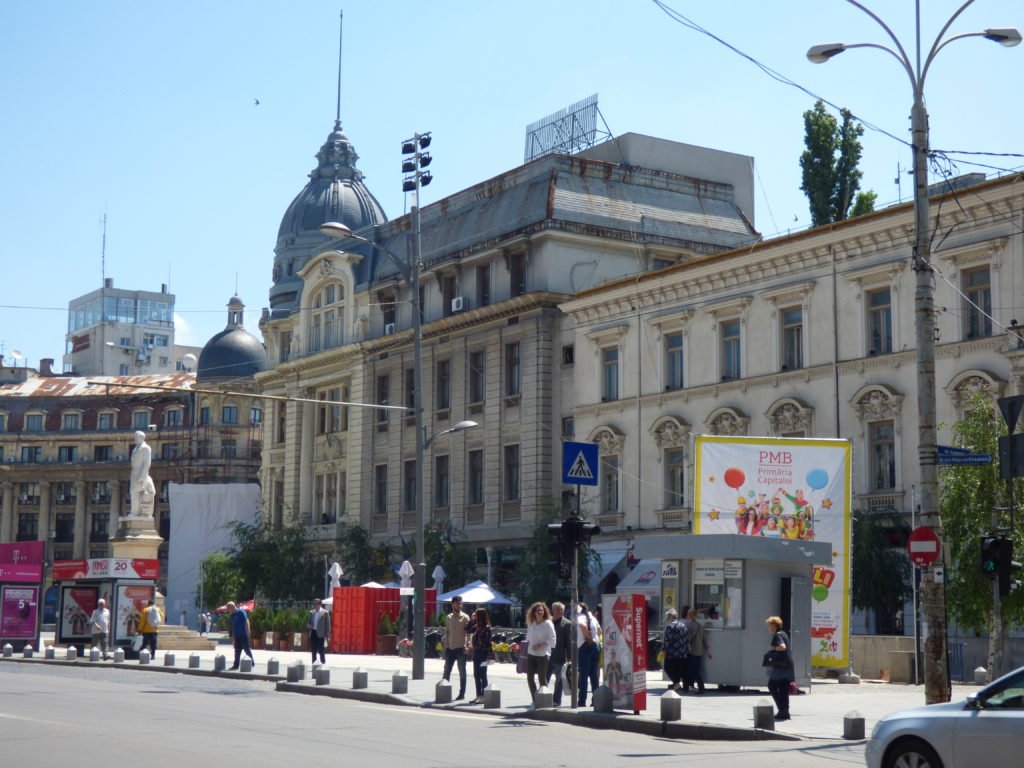 All these people (apart from the woman in the white jacket) was standing in line at the patisserie…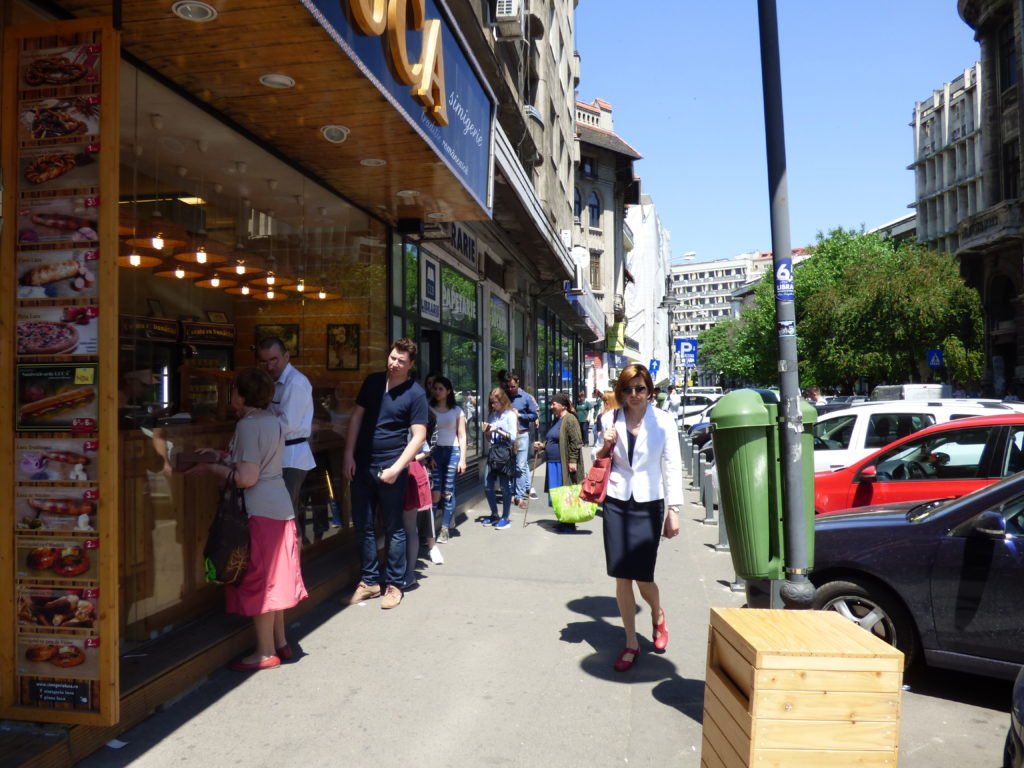 I have found my new writing pub while I am here…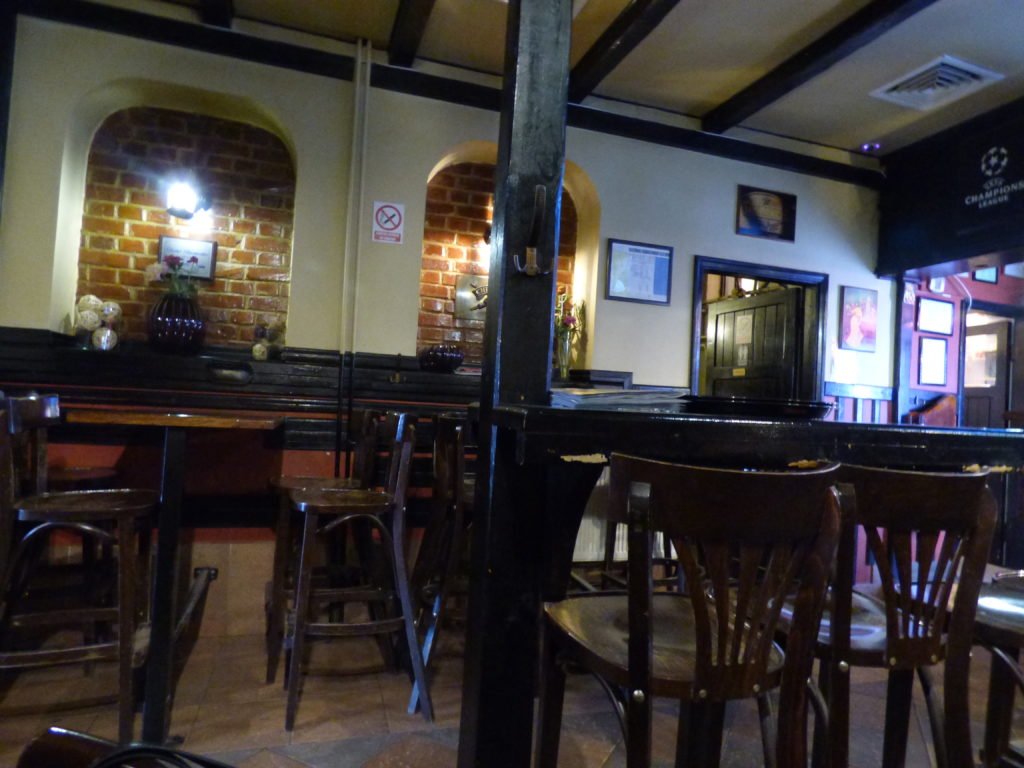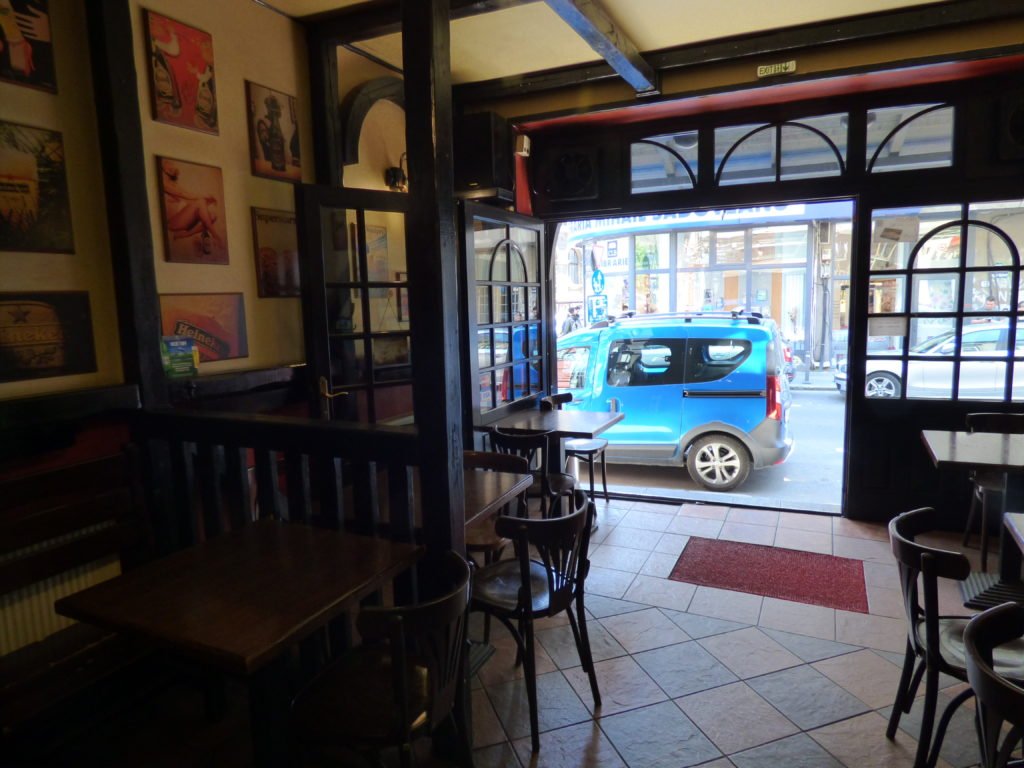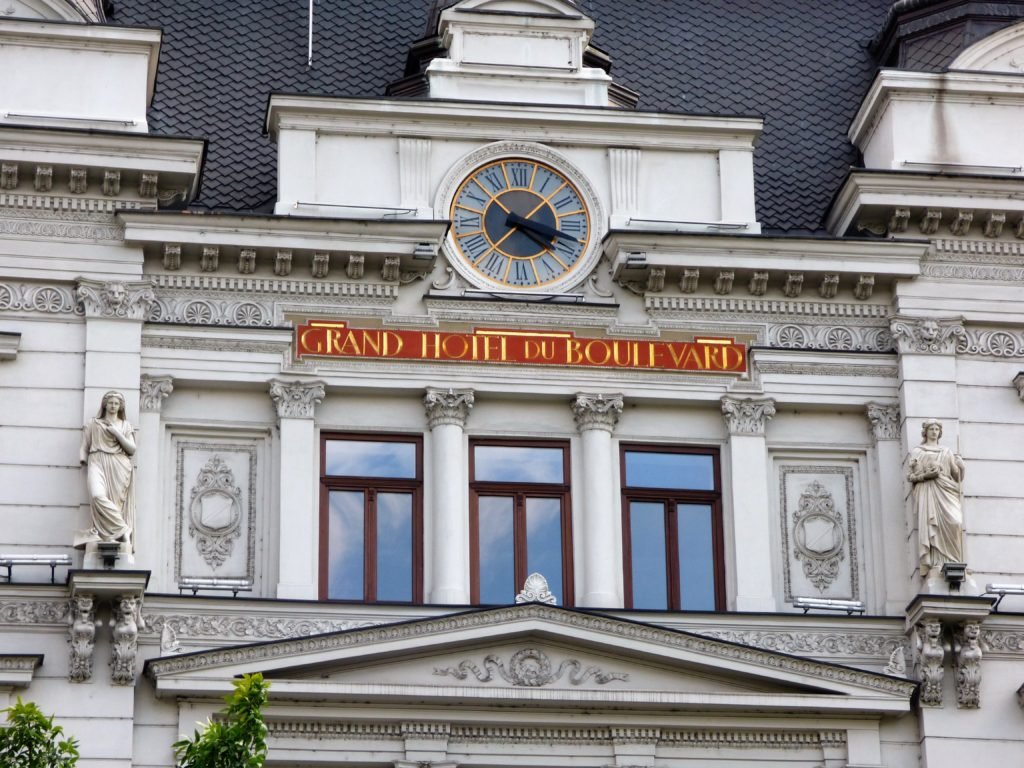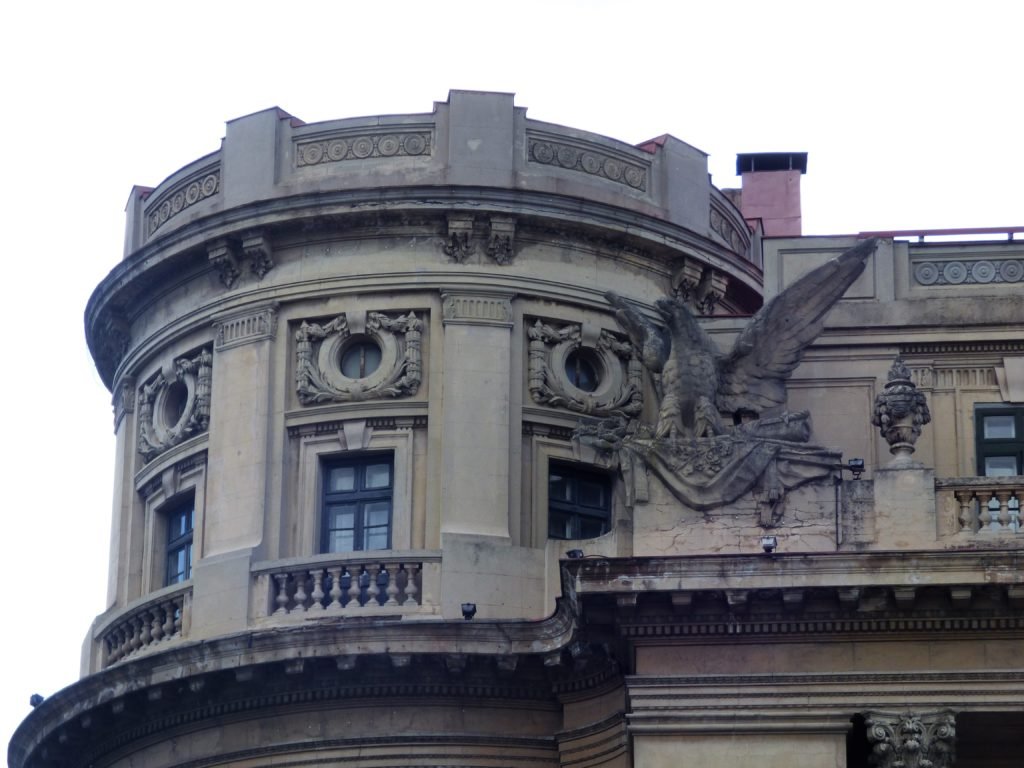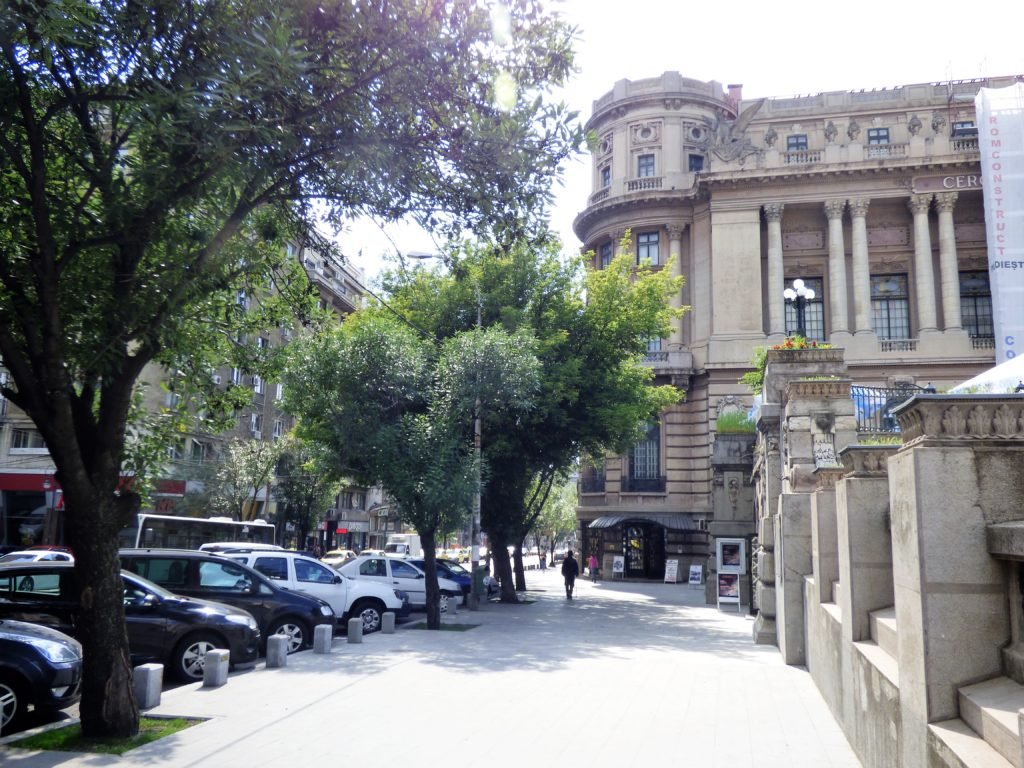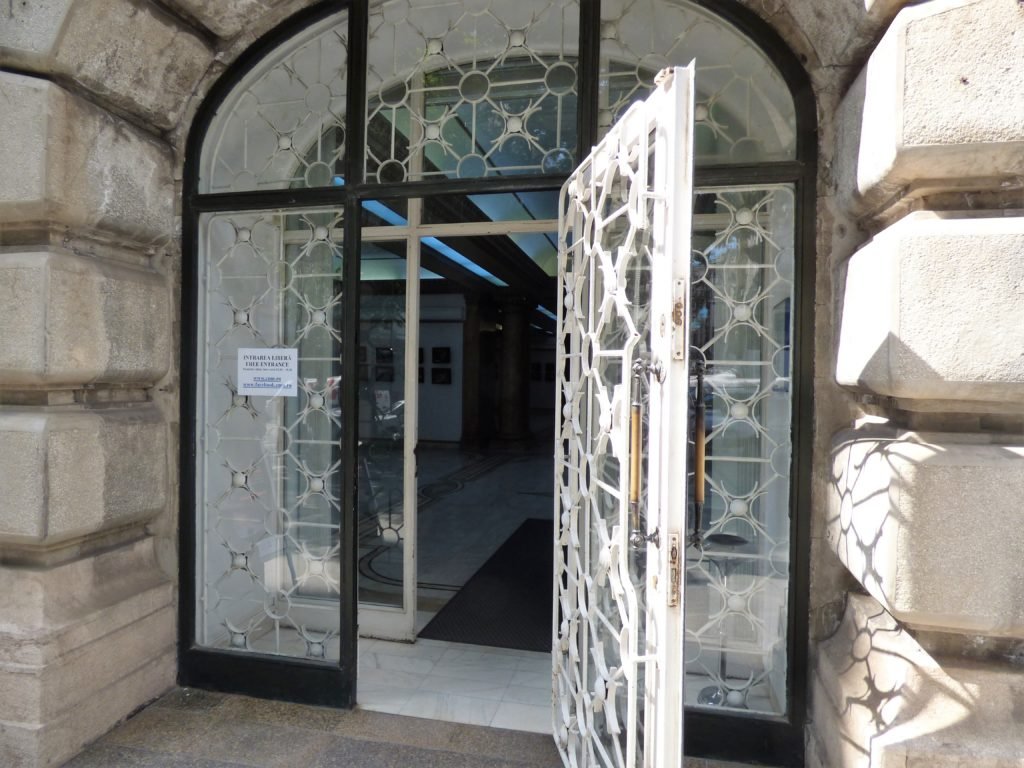 …and a bookstore full of Isaac Asimov…  Love it!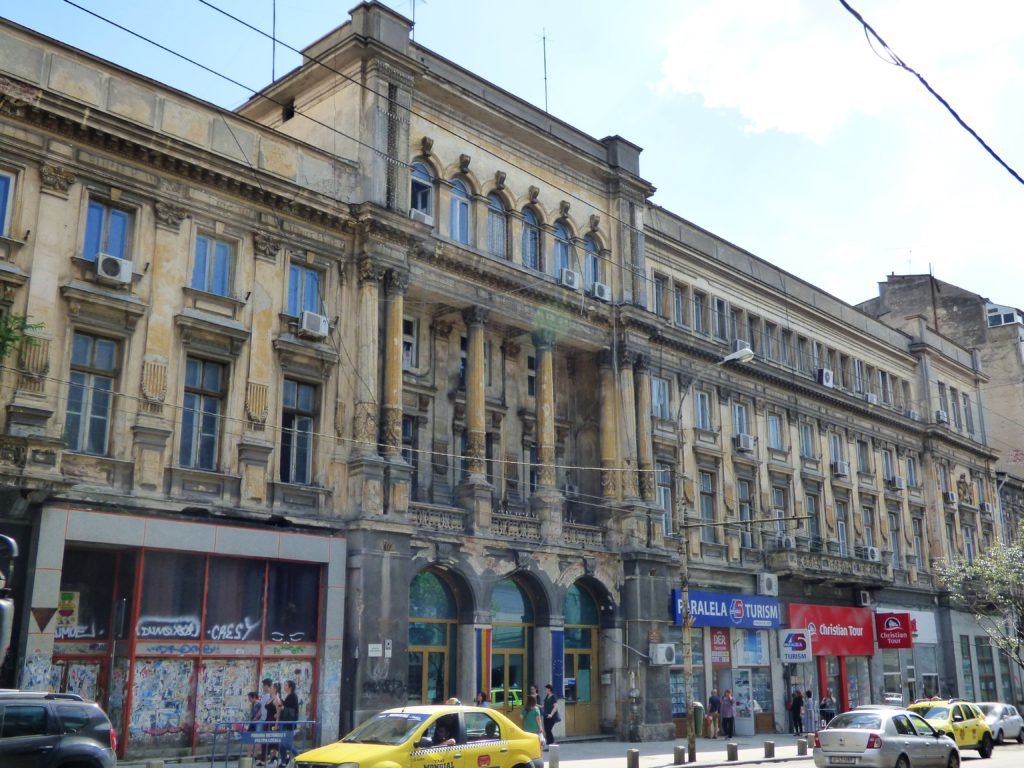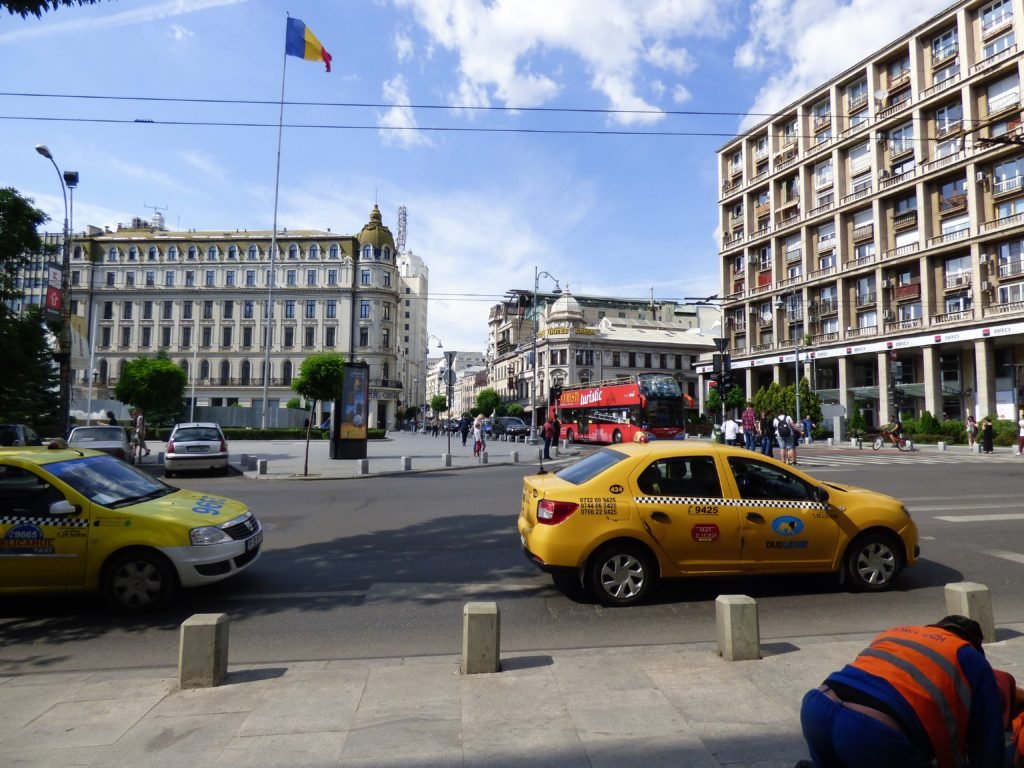 Sooooo…….  So far so good!
~ Bella