Well, after a fascinating stay of almost three months here in Italy, today is my last day before I relocate to Romania for a month.
…and what a gift – this morning there was a procession on the main street below, complete with flag-throwing!  I had only ever seen that in the movies – and in particular in one of my absolute favourite movies, "Under the Tuscan Sun":
Patti

: These are straight men.

Frances

: In tights. Waving Flags.

Patti

: Fantastic.

Frances

: Yeah!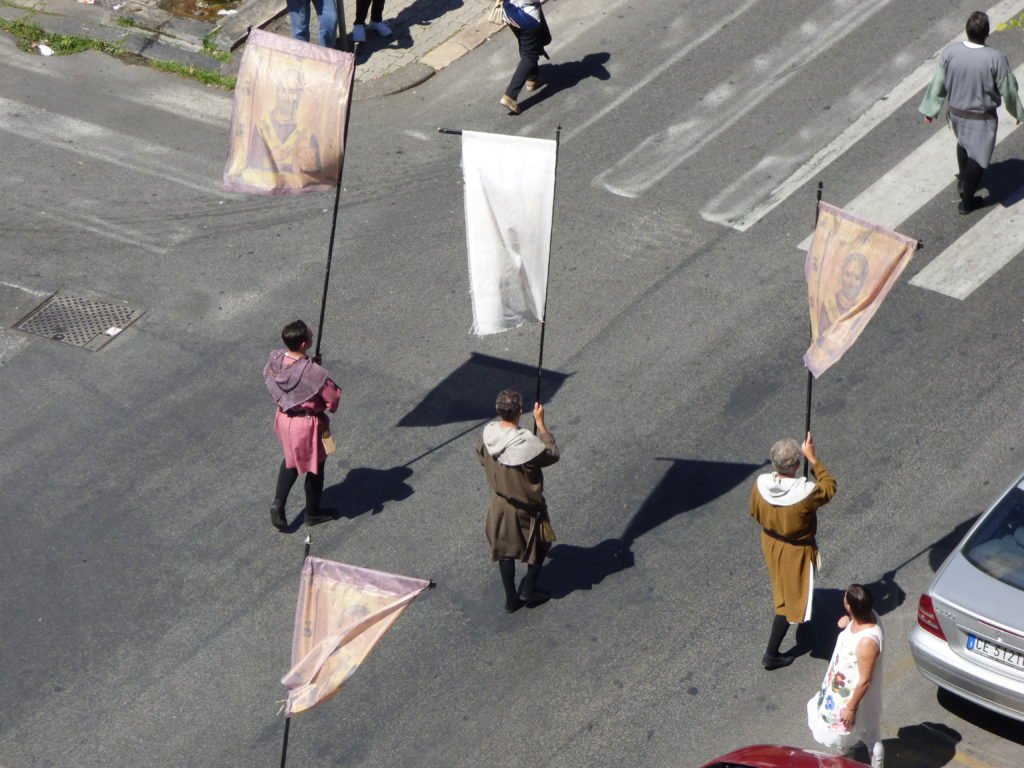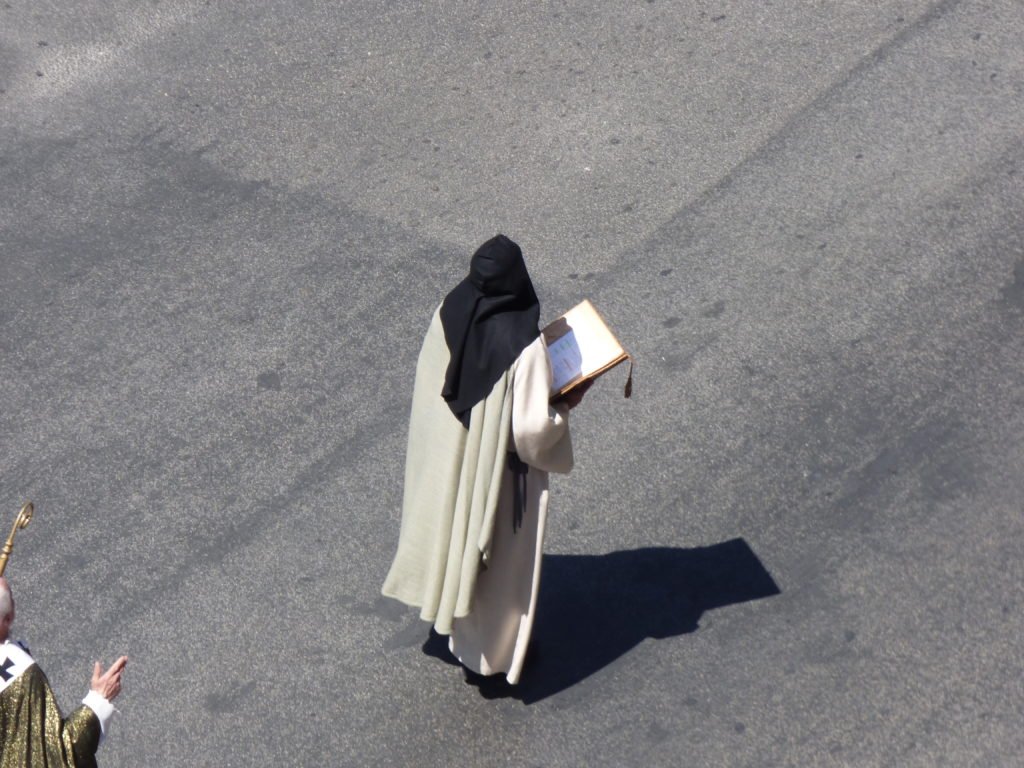 …and last night's sunset…
Farewell, Italy…