Welcome to Ostia Update #2…
I have been here just under a week and the more I get to know the place, the more I love it here!
As I write this, it is 20oC, a slight breeze is blowing in from the sea, there is literally not a cloud anywhere in the sky…  The only things visible above are the birds and the white trails of planes off in the distance…
Found my 'local'
You know I like to have one or two (or three) local watering holes wherever I am that are essentially my 'Cheers' (where everybody knows your name).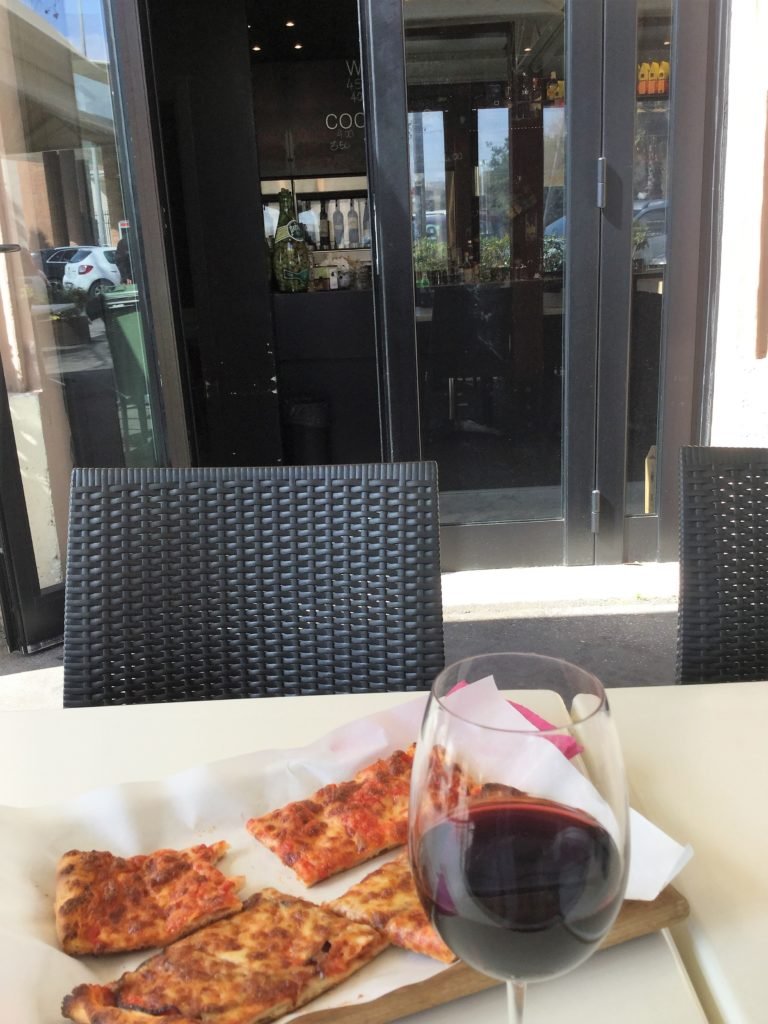 Thus far, I have found my favourite 'local' – as in when I need to have people around me.  It is just at the end of my street and has all the main criteria…
Wifi, wine, comfy tables and chairs at which to work, nice people, good food, reasonably priced… and outdoor seating that is covered.
…and speaking of reasonably priced, whereas the other pizza place I went to on day one was delicious, for the pizza slices (that amounted to probably one more quarter than is in this photo) plus some Coke Zeros came to 21 euro.
Here, these slices (which btw is one slice of one, and one slice of the other – keep forgetting a 'slice' is the entire length of the huge pizza! – oh, well, will just take the rest home), plus half a spinach quiche, Coke Zero and a glass of wine…  21 euro!
…and I also love my local butcher – literally just downstairs…  They speak zero English so it is a wonderful opportunity for me to improve my Italian… and right next door to the butcher is my wine shop!
Yesterday I ventured out for a trip to the supermarket that is about a fifteen minute walk away and again, managed the entire shopping excursion using no English!
OK, so don't get the wrong idea – my command of the Italian language amounts to about ten phrases, but so far I am picking things up reasonably well – and it is making me be ever so much more observant, paying attention to what others do and say…
I love it!
Watching life below…
Standing on the balcony of my penthouse, it is fascinating to just watch the life below…
As you see in this photo, there is a market in the car park – but apart from the shoes (that seem to be there every day) the other stalls change day by day… and on Saturdays, the entire space is FILLED to capacity…
Just one block away is a green grocer…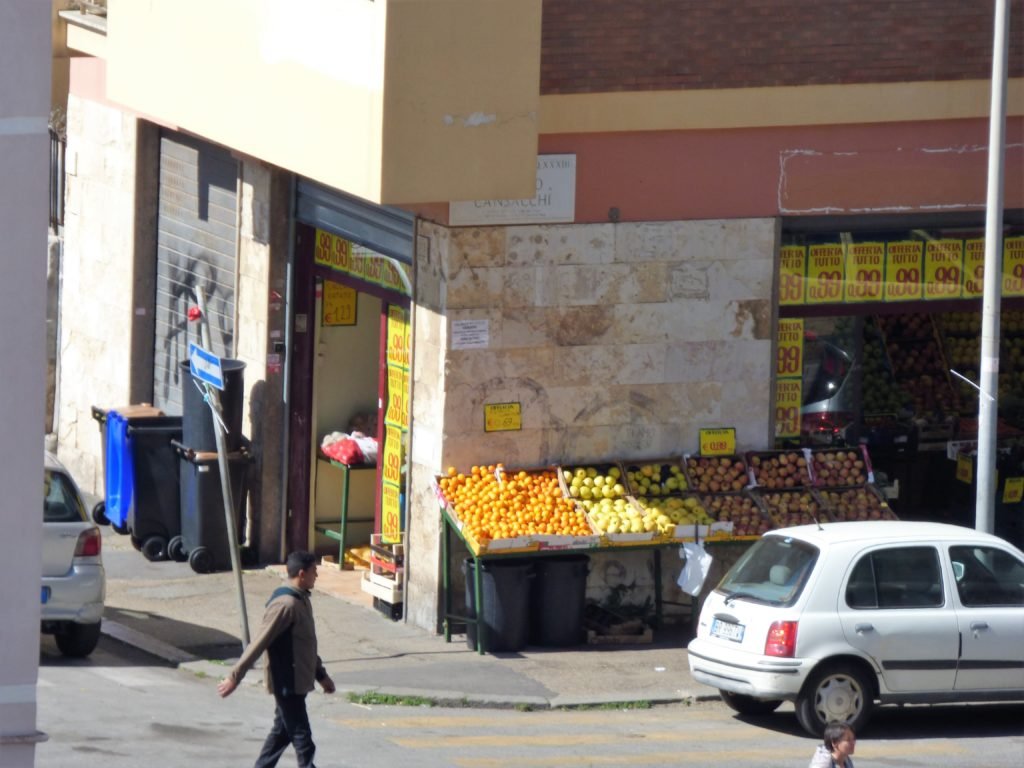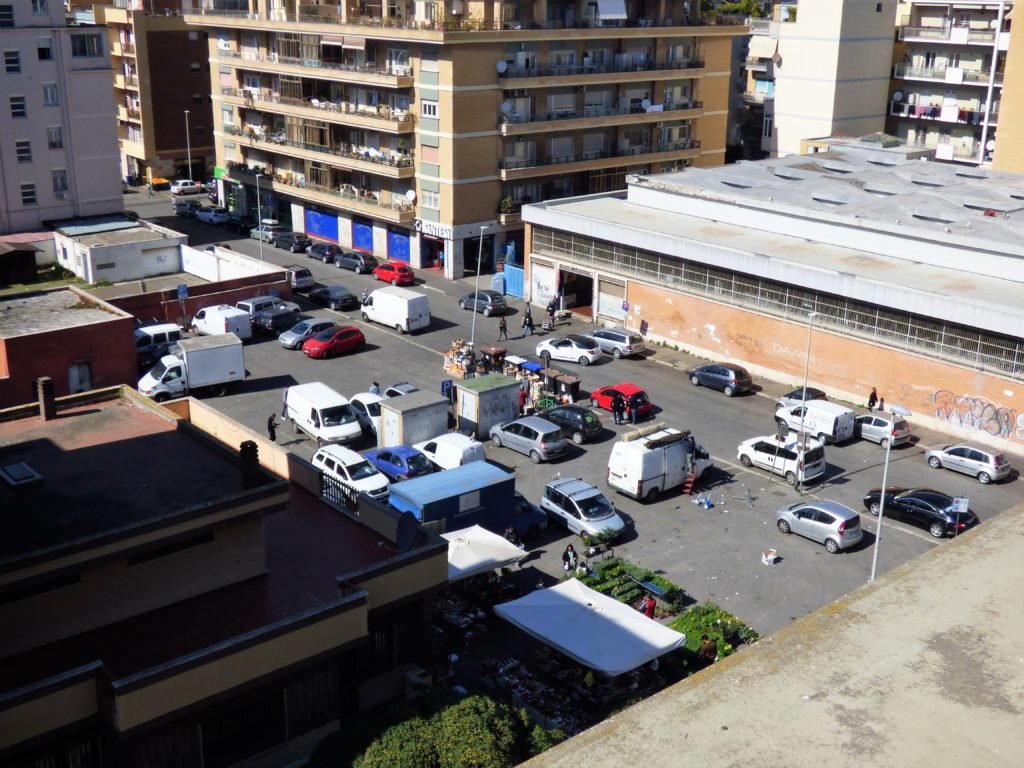 …and more 'interesting' parking…  🙂
…and every single evening, I am treated to a magical display of colours that is literally awe-inspiring…  Every evening!
Well, this little Princess Pixie needs to get back to work…
Will check in again later…
Sending love and smiles to all…
~ Bella xxx