The beautiful Lough Gill / Loch Gile / Loch Gill was my destination today for a boat ride, departing from Parke's Castle.  If you look to the far left of the photo below, you will see Parke's Castle with the white tower, and our boat moored slightly to the right.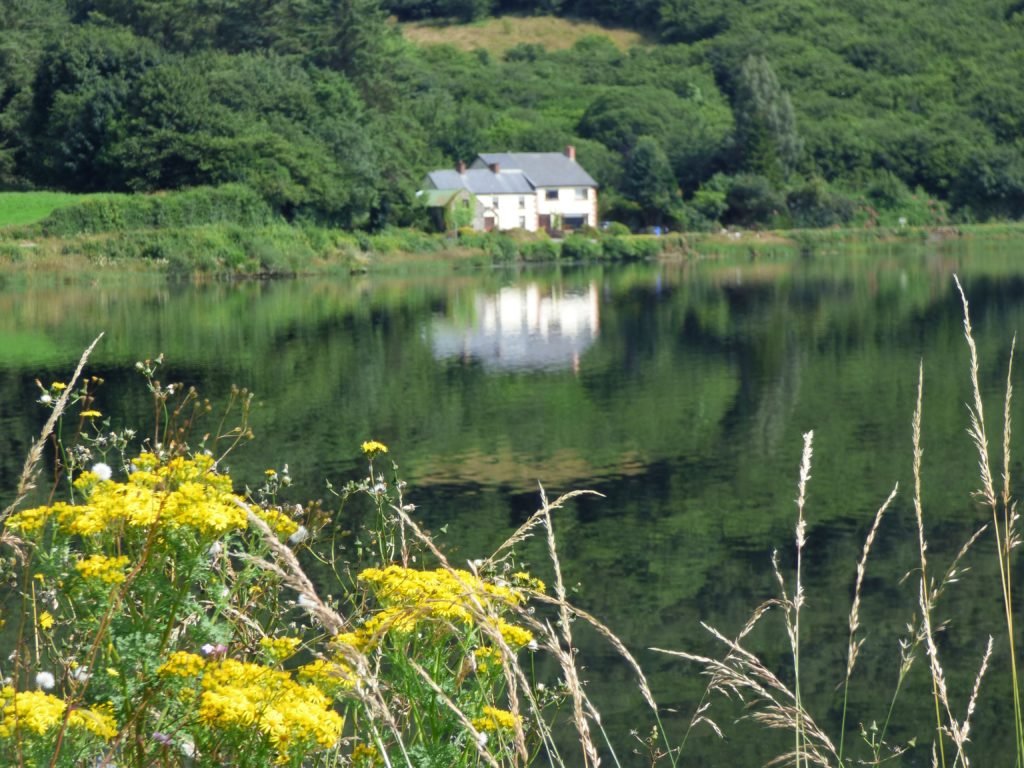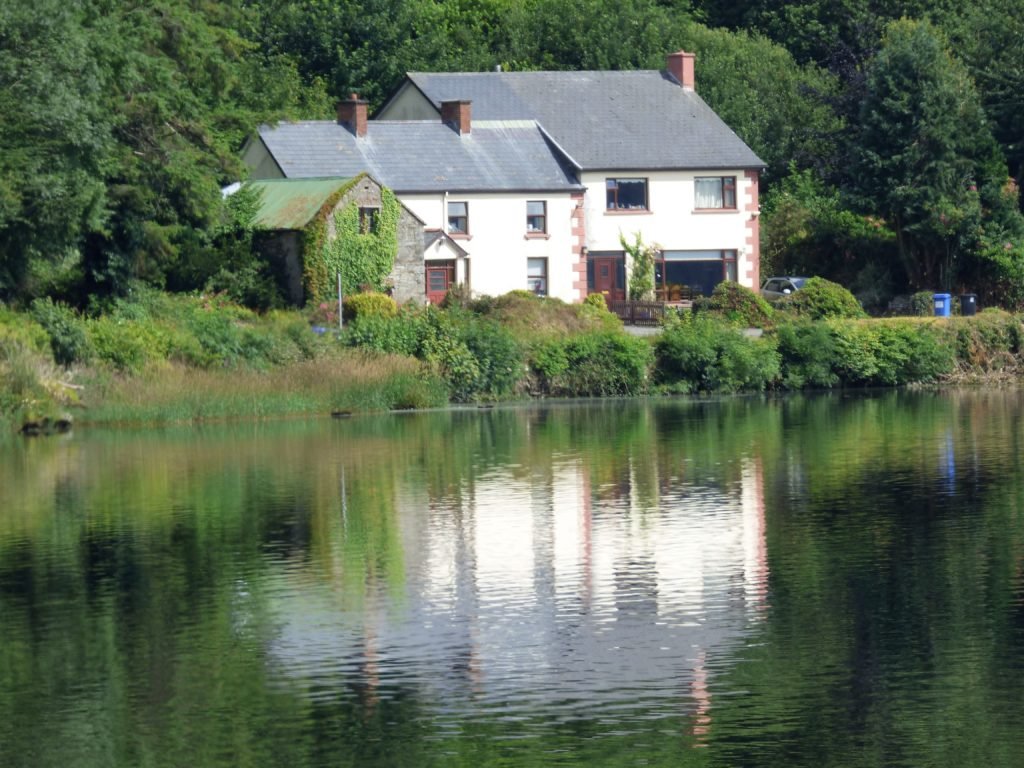 While Robert Parke's fortified manor house dates from 1610, it was built on the site of the earlier 15th century O'Rourke Castle.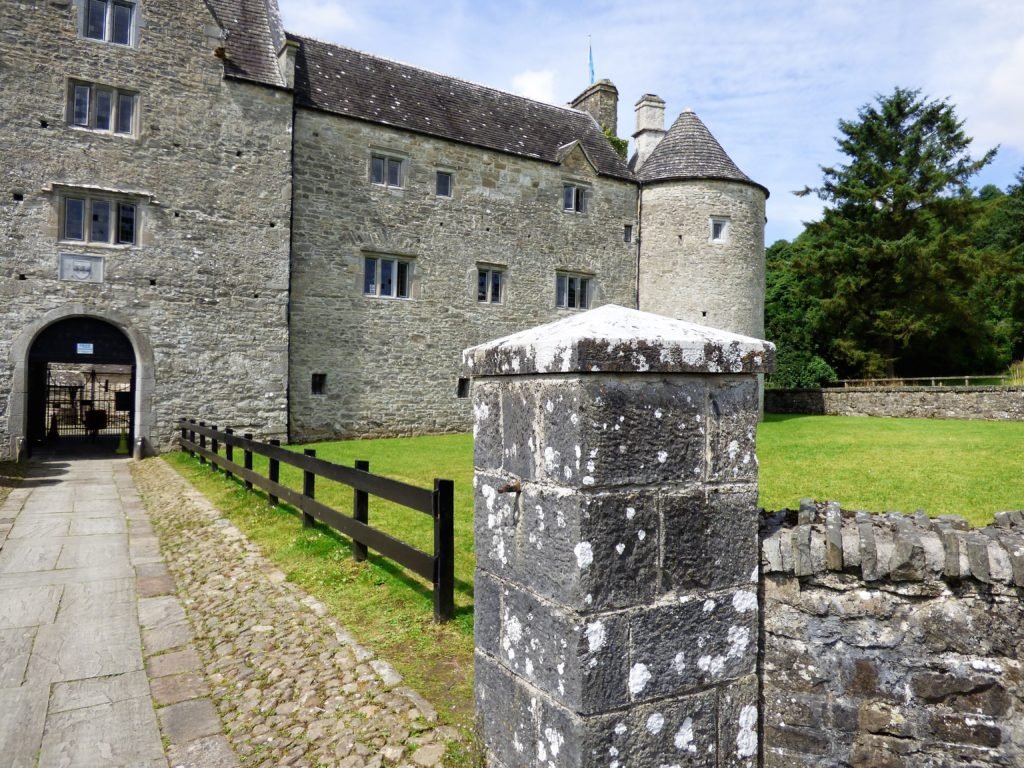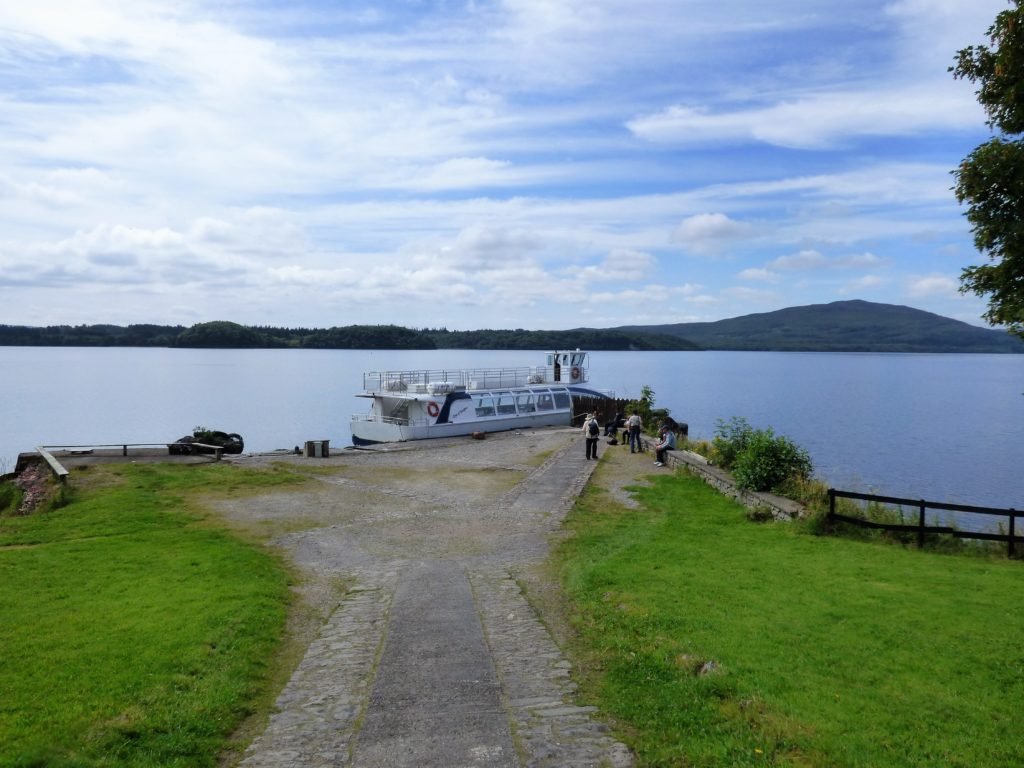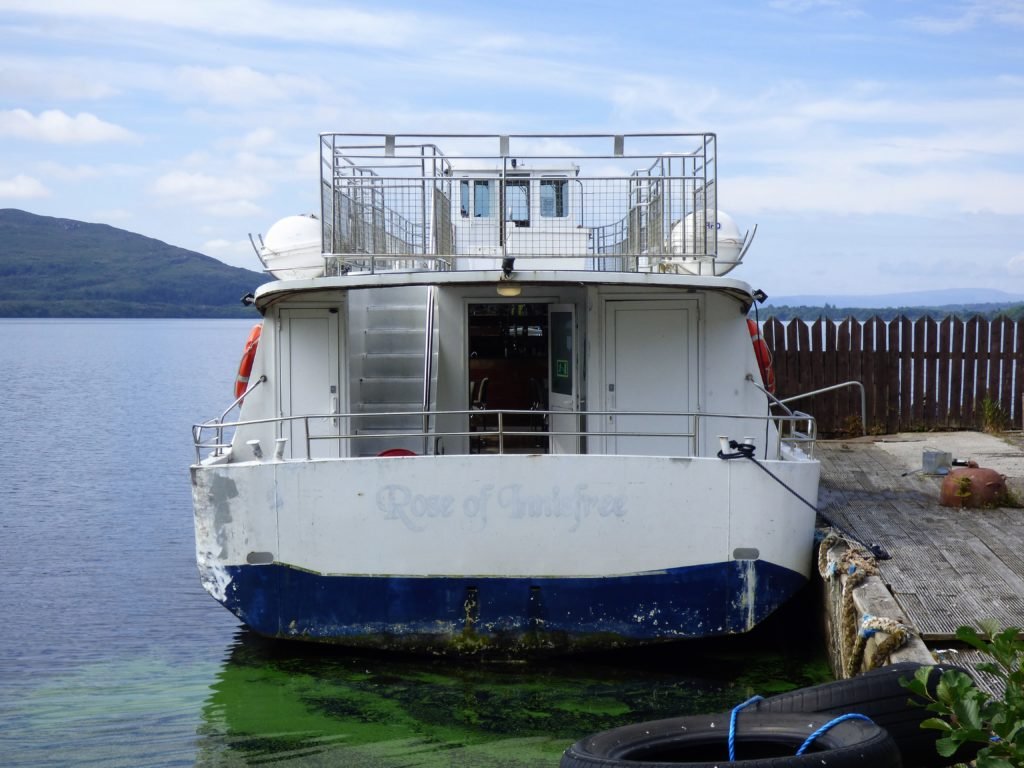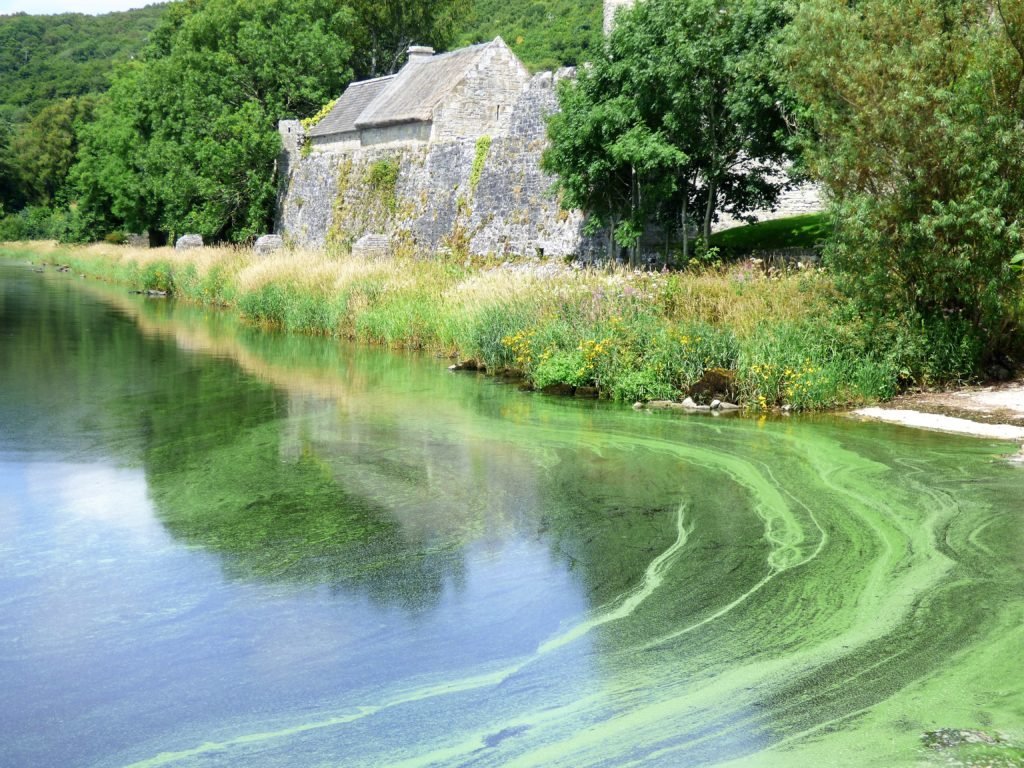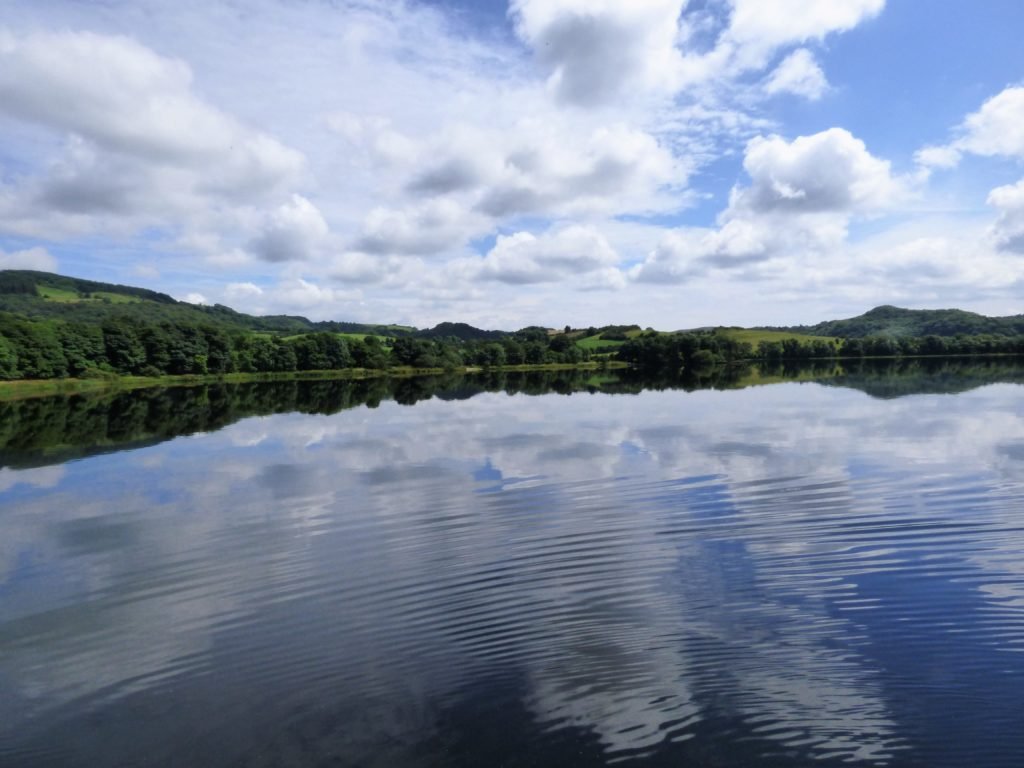 According to Wikipedia:
"The Metrical Dinnsenchus tells the following story of how the lake came to be and how it got its name.
"Bright Gile, Romra's daughter, to whom every harbour was known, the broad lake bears her name to denote its outbreak of yore. The maiden went, on an errand of pride that has hushed the noble hosts, to bathe in the spray by the clear sand-strewn spring. While the modest maiden was washing in the unruffled water of the pool, she sees on the plain tall Omra as it were an oak, lusty and rude. Seeing her lover draw near, the noble maid was stricken with shame: she plunged her head under the spring yonder: the nimble maid was drowned. Her nurse came and bent over her body and sat her down yonder in the spring: as she keened for Gile vehemently, she fell in a frenzy for the girl. As flowed the tears in sore grief for the maiden, the mighty spring rose over her, till it was a vast and stormy lake. Loch Gile is named from that encounter after Gile, daughter of Romra: there Omra got his death from stout and lusty Romra. Romra died outright of his sorrow on the fair hill-side: from him is lordly Carn Romra called, and Carn Omra from Omra, the shame-faced [gap: extent: two lines] Loch Gile here is named from Gile, Romra's daughter.""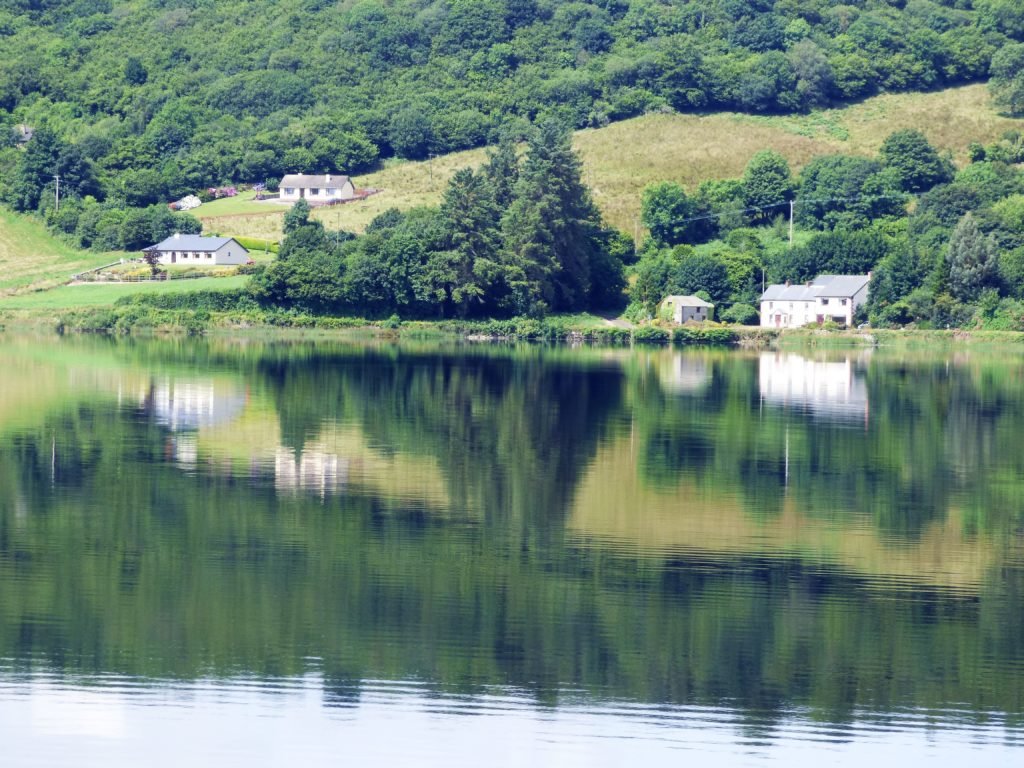 While cruising on the lake, we listened to Irish ballads, and poems written by W. B. Yeats.  Yeats was passionately fond of County Sligo and it influenced many of his works.  Although he died in France, his wishes were that his body be brought back to his beloved Sligo – he is now buried in Drumcliff, County Sligo.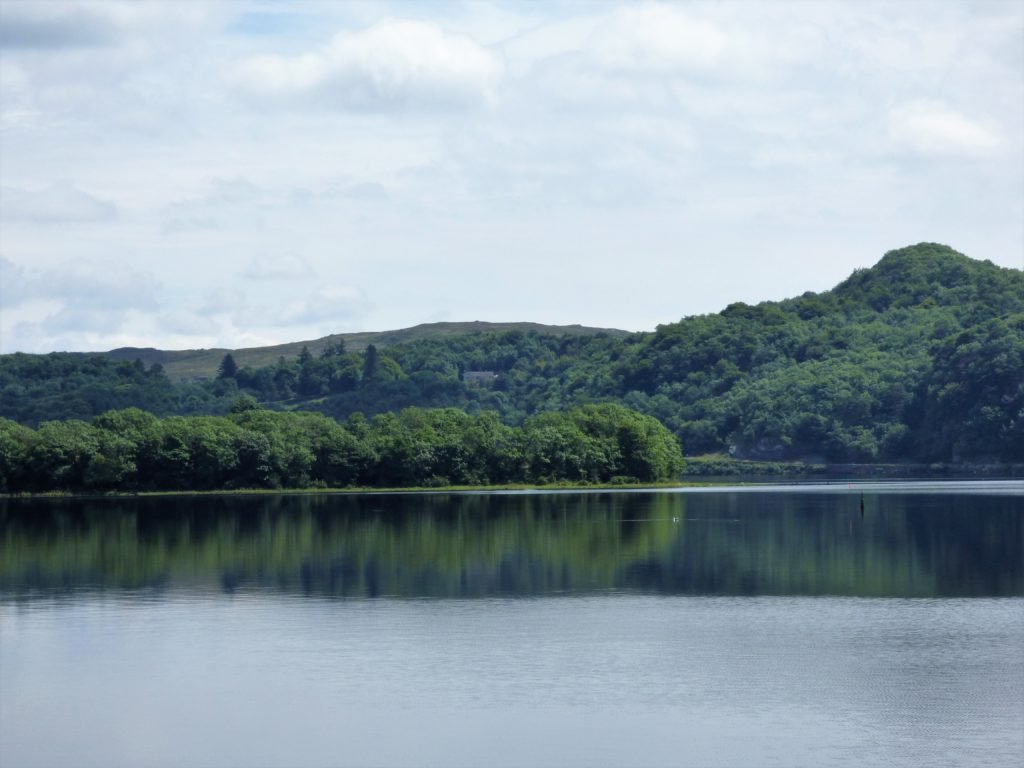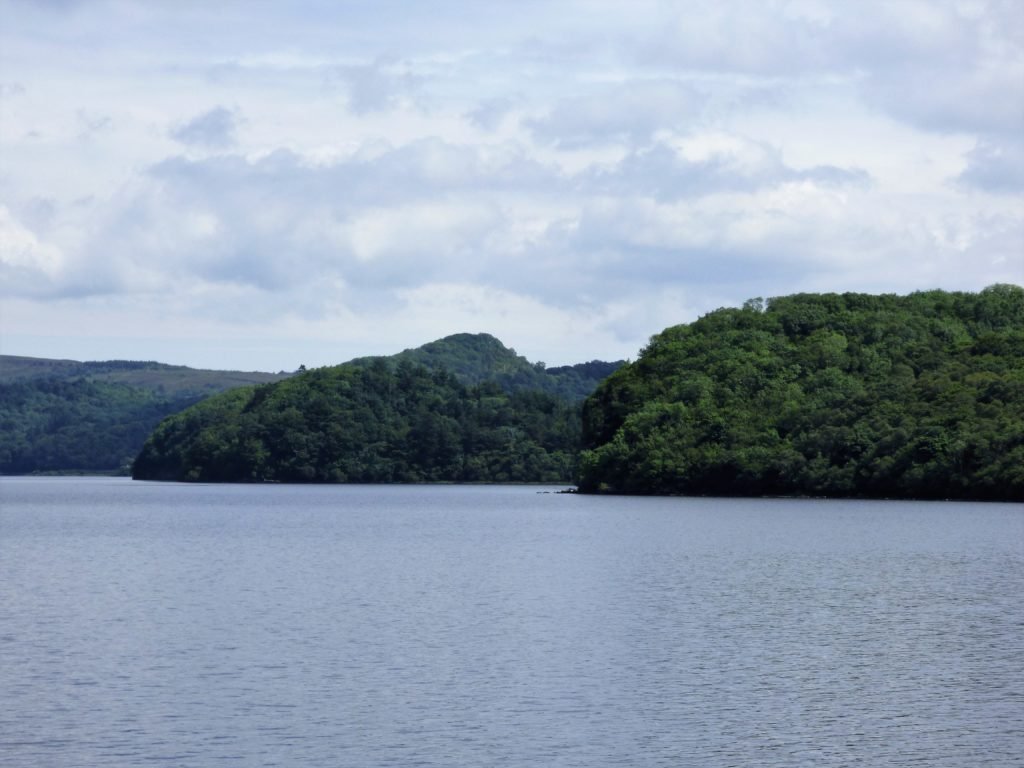 For lovers of old and classic movies, you might remember the movie, "The Quiet Man" starring John Wayne and Maureen O'Hara.
You might also remember that John Wayne's character travels to Ireland to reclaim his family's farm and his birthplace in Inisfree.
Well…  This is (below) Innisfree!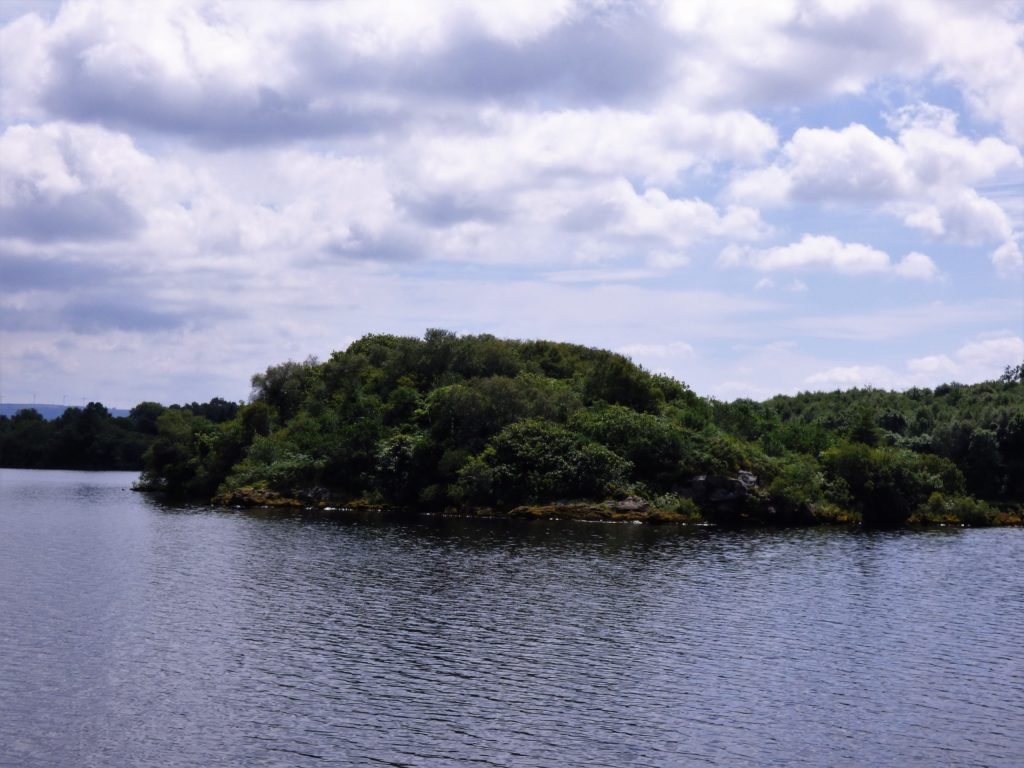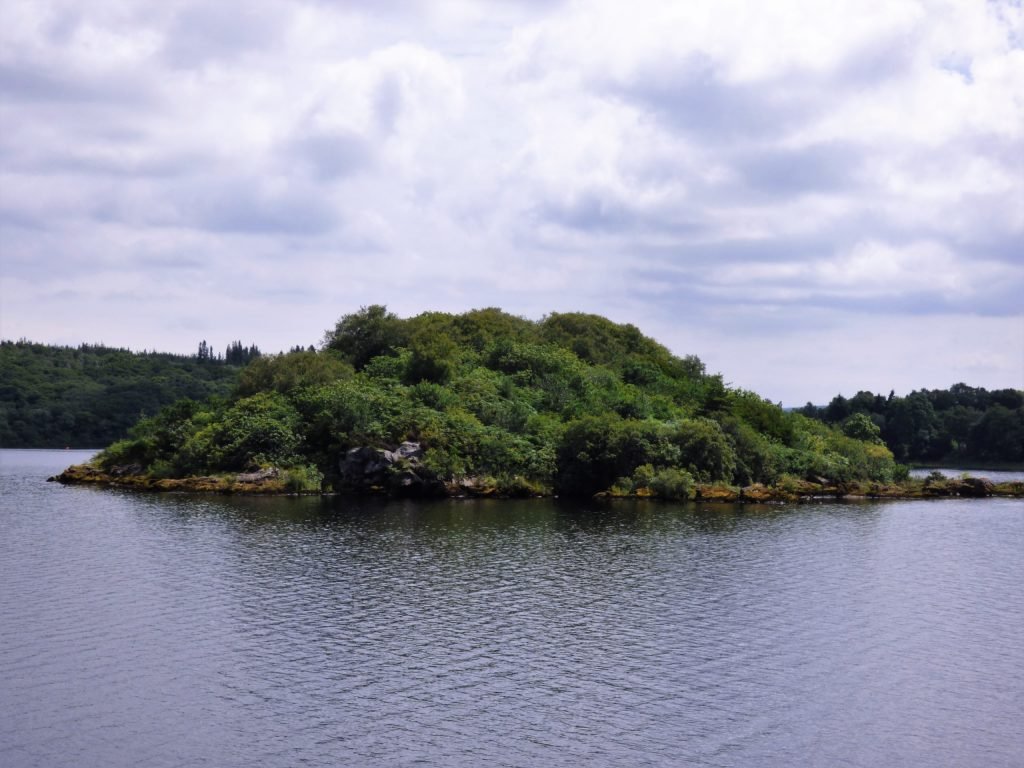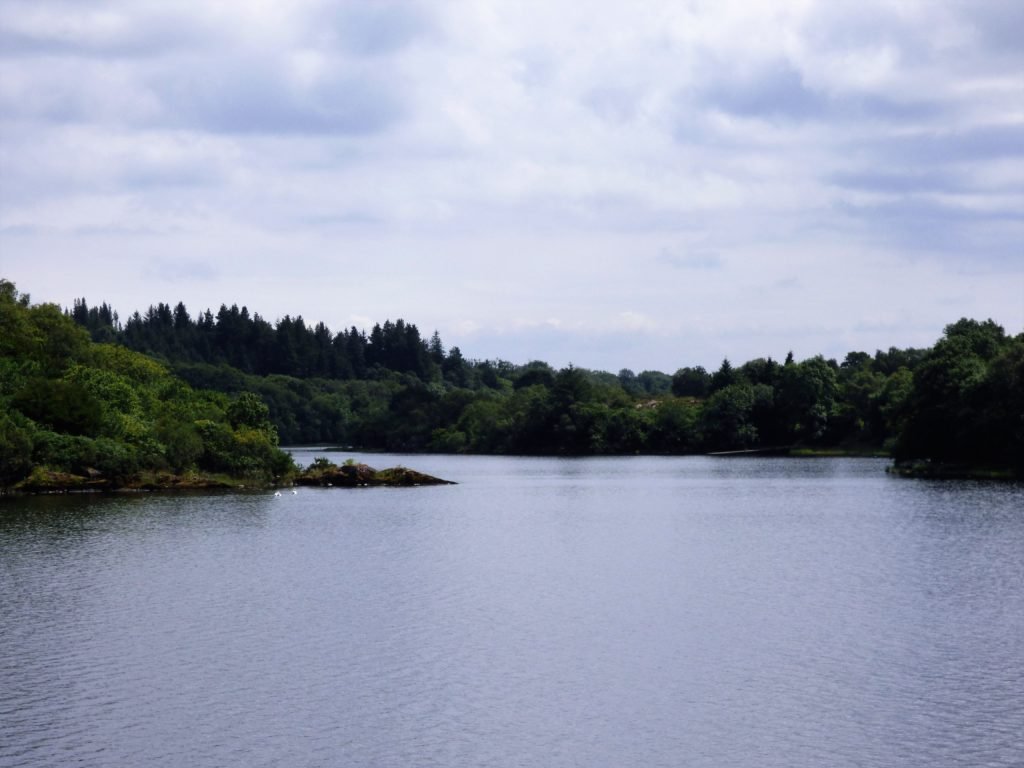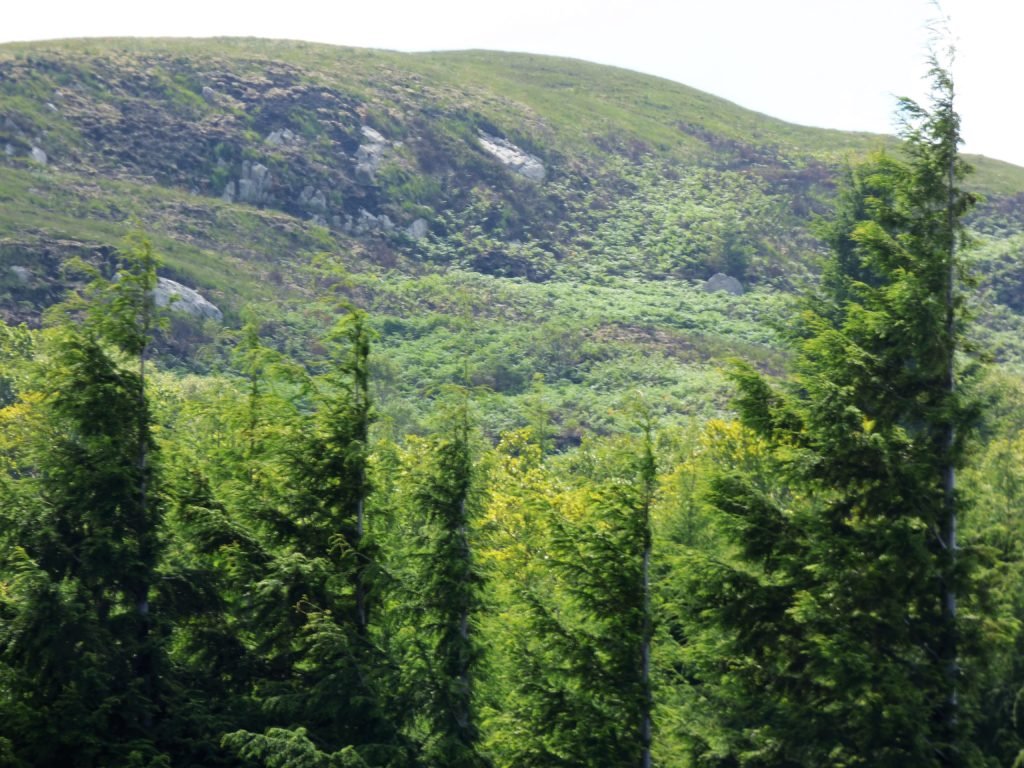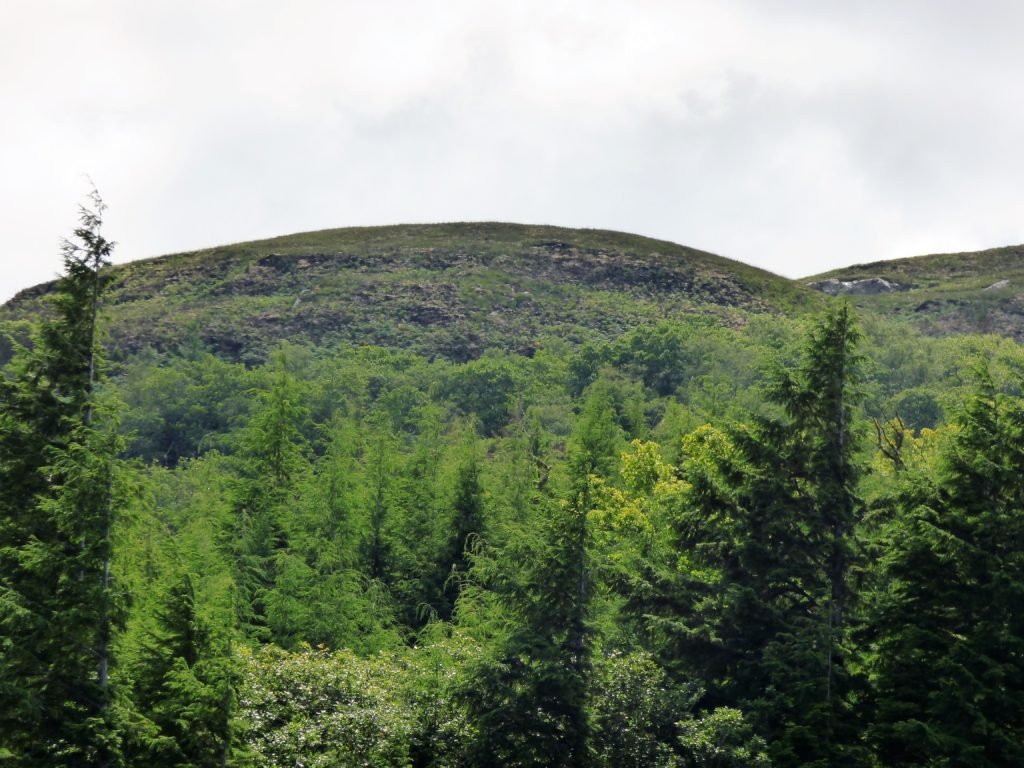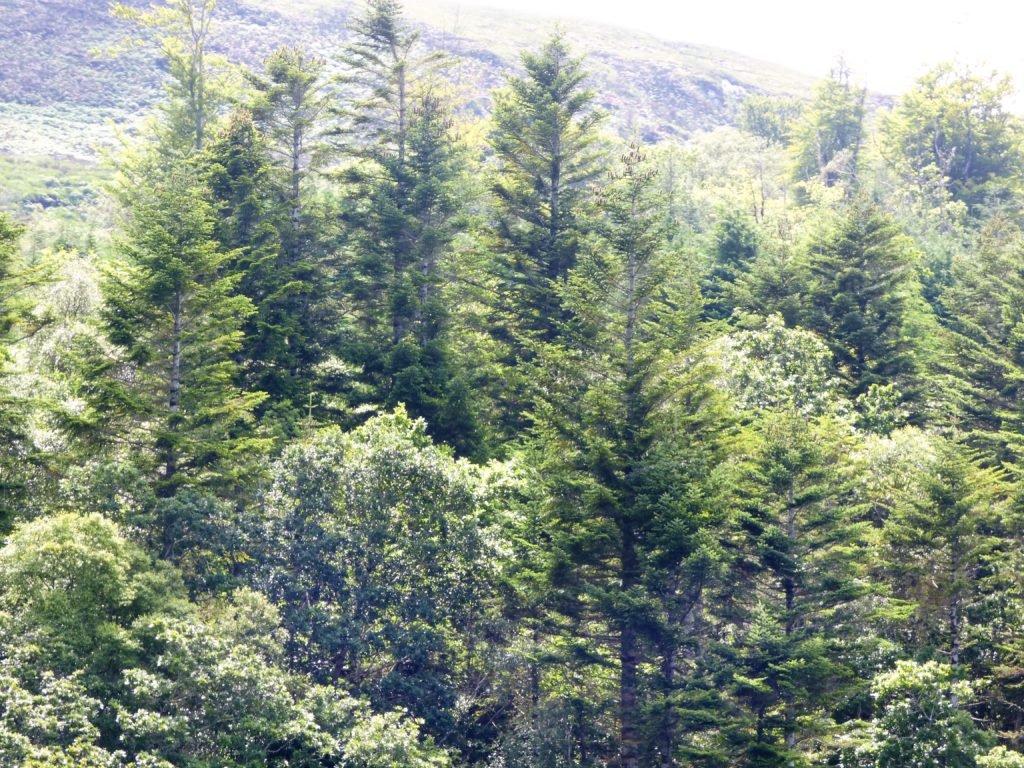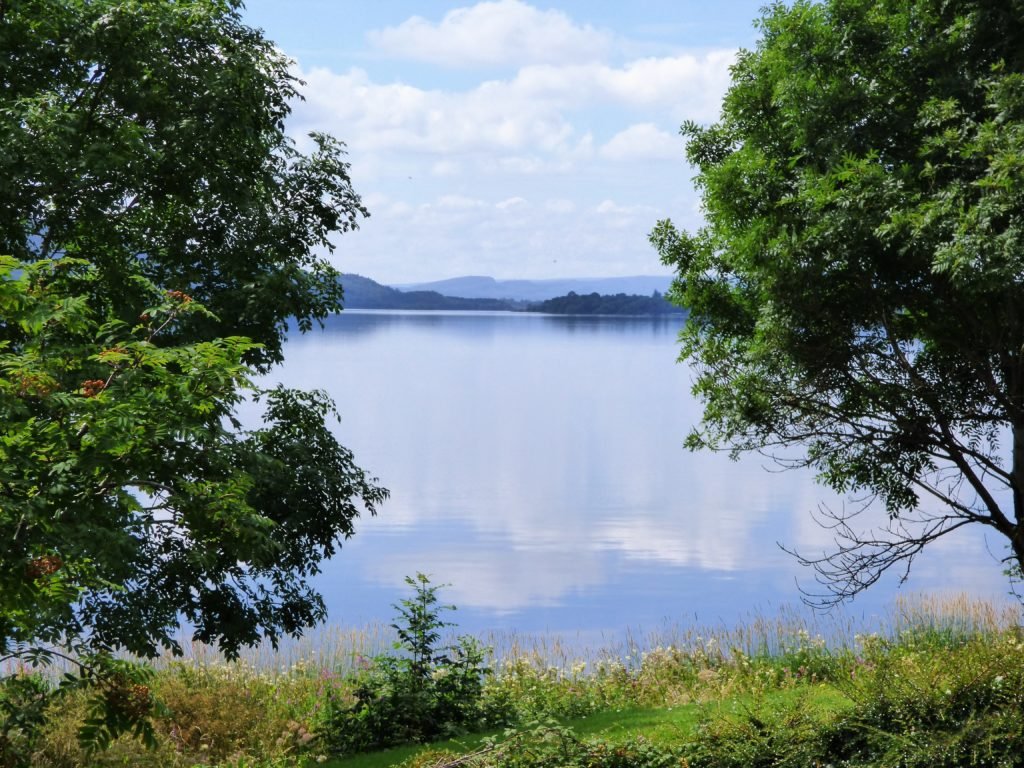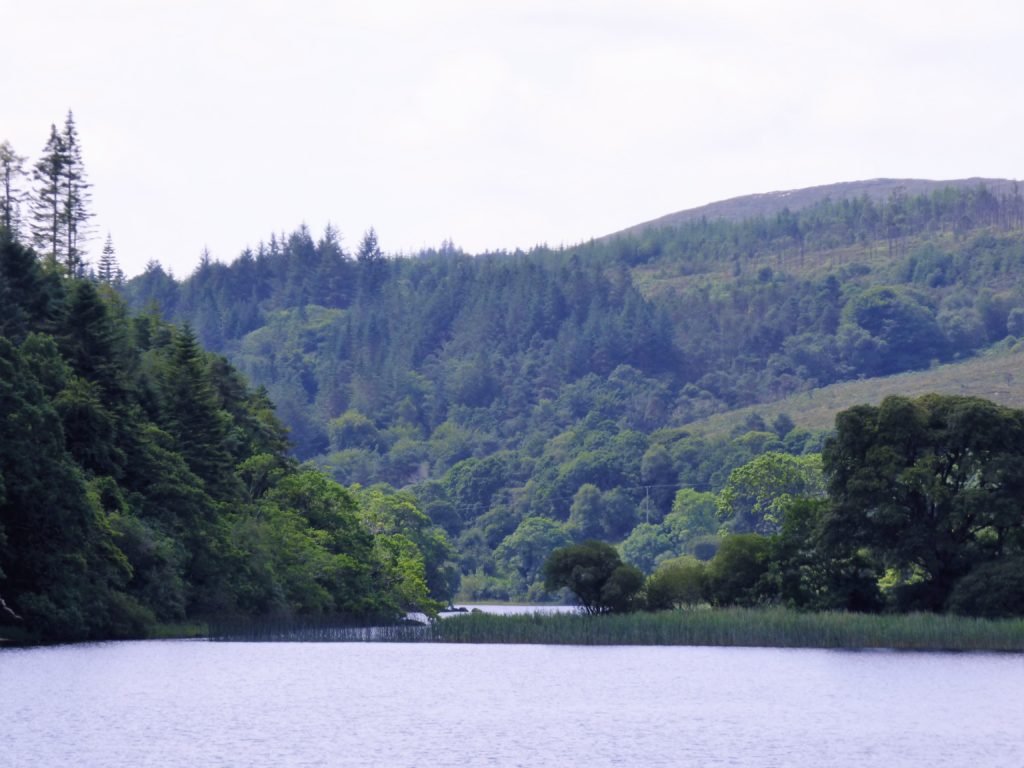 The stone wall you can see peeking through the trees was once a medieval church.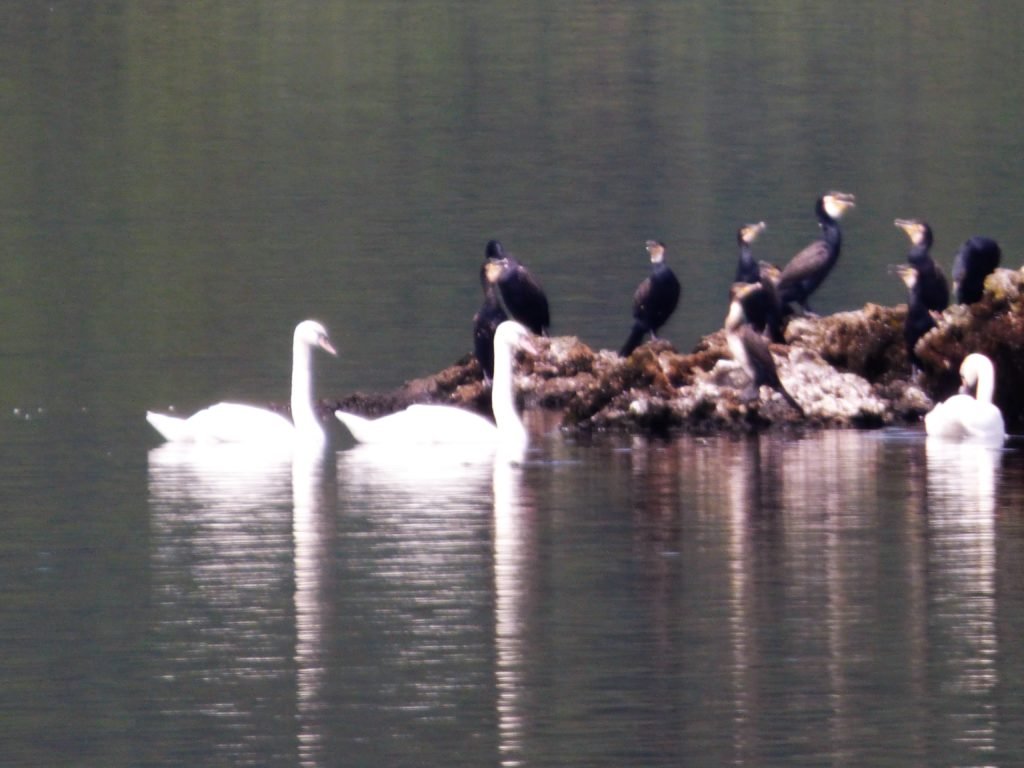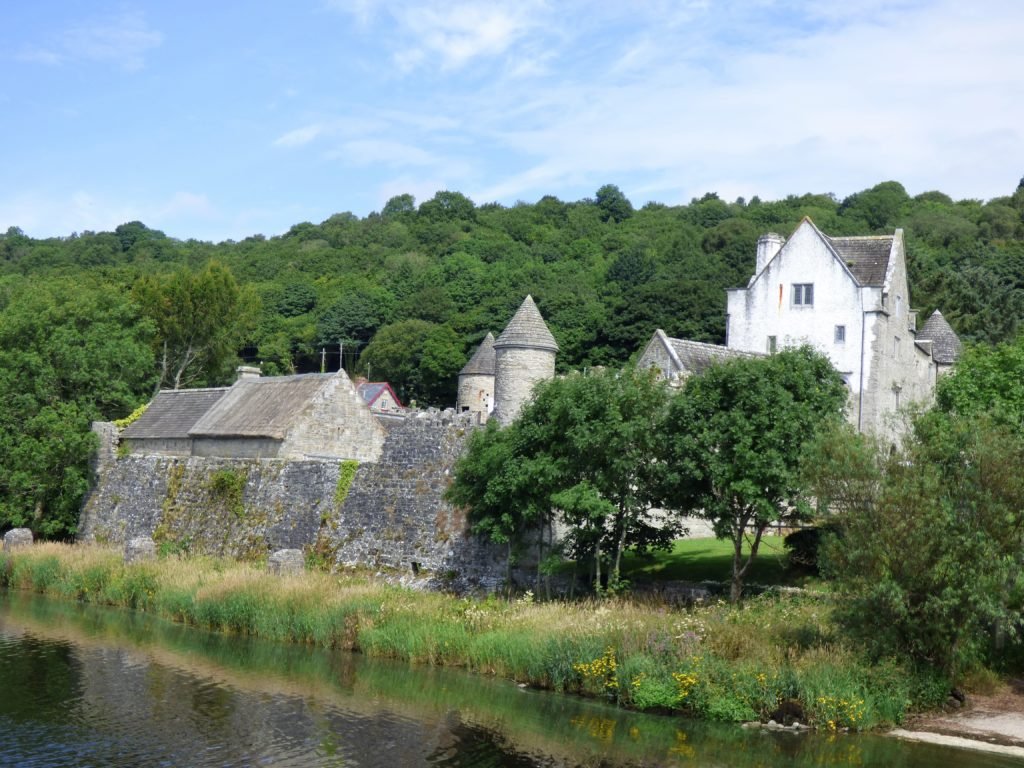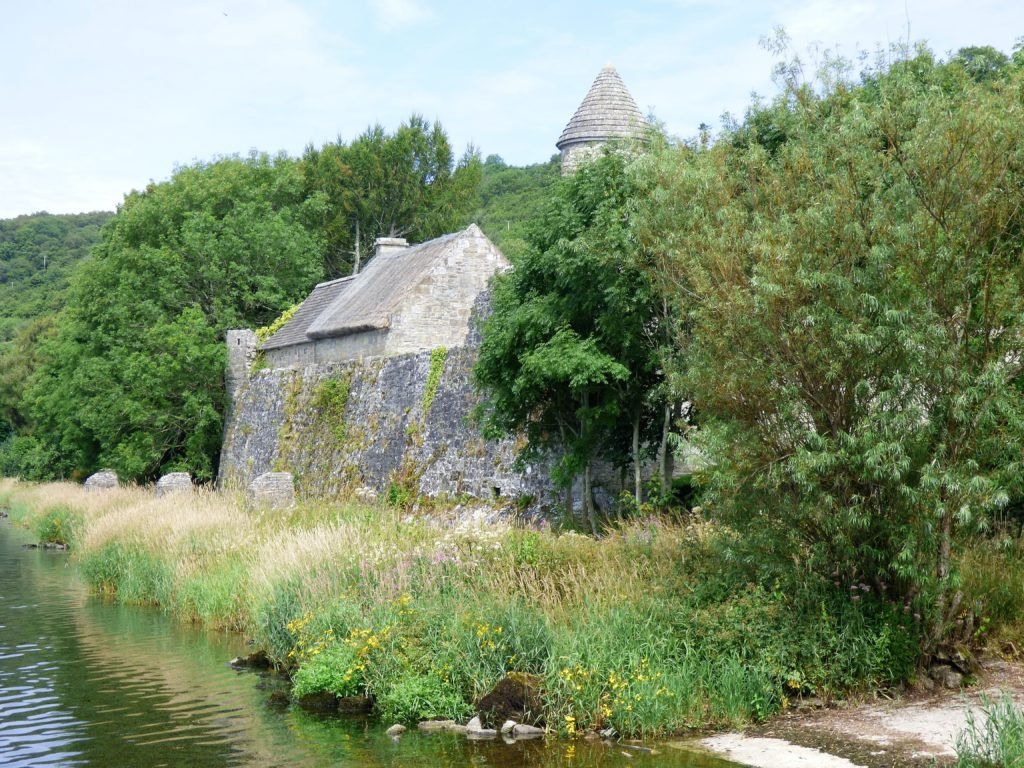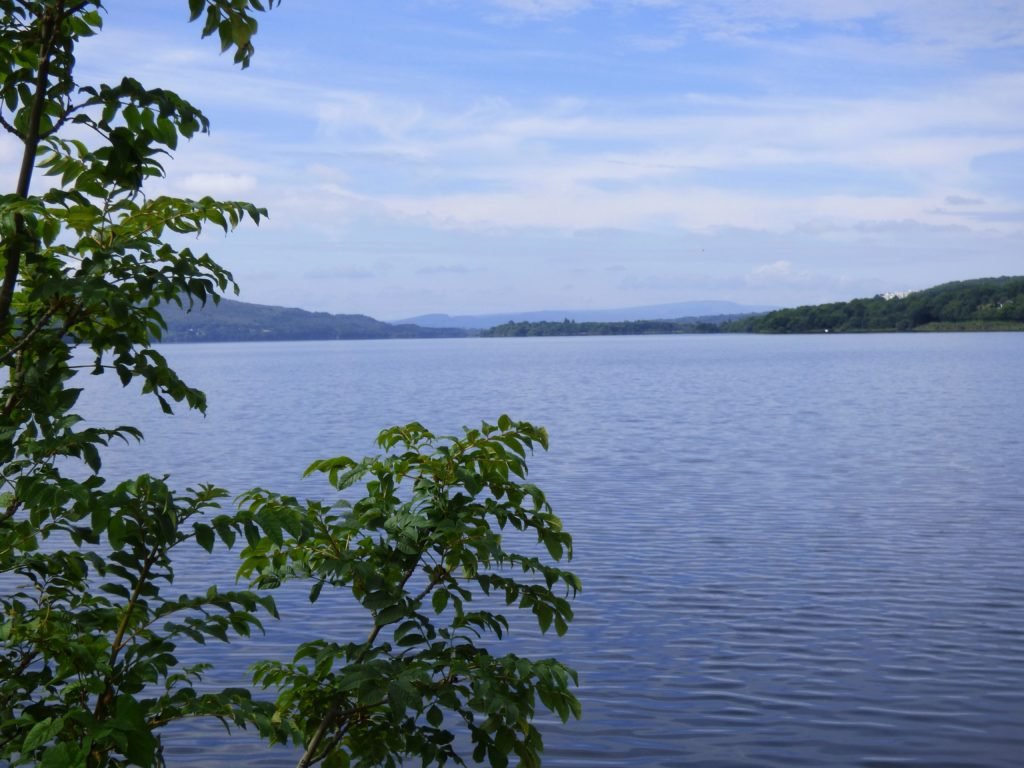 The Castle was basically closed for renovations, but it looks fascinating from the little that could be seen.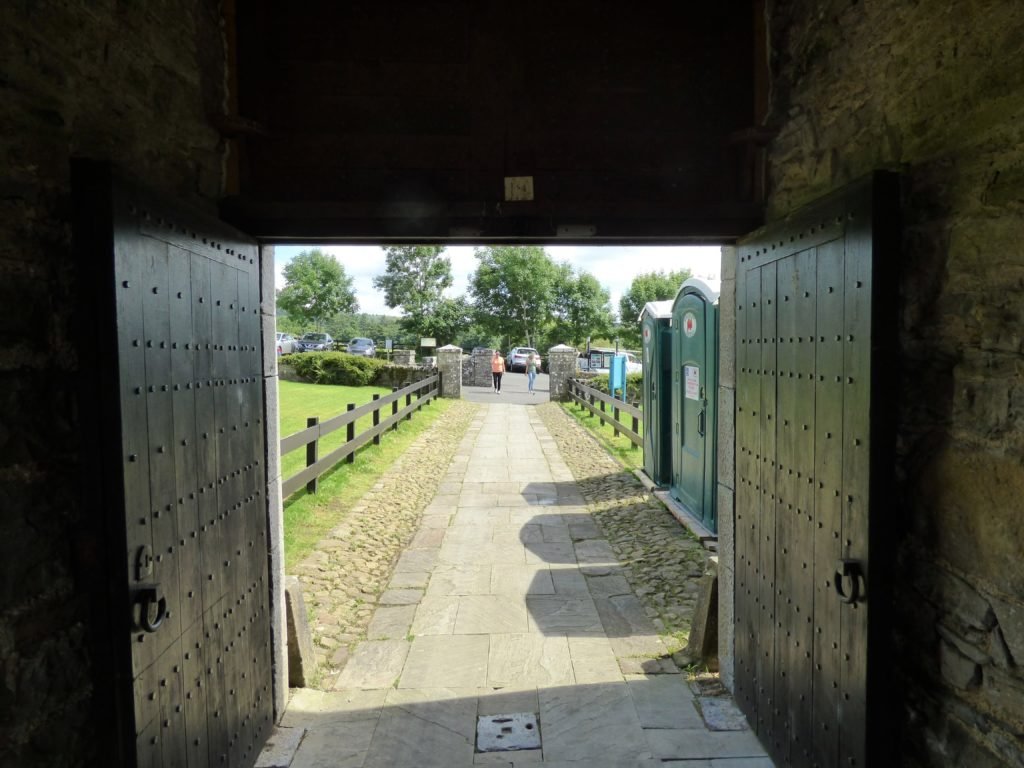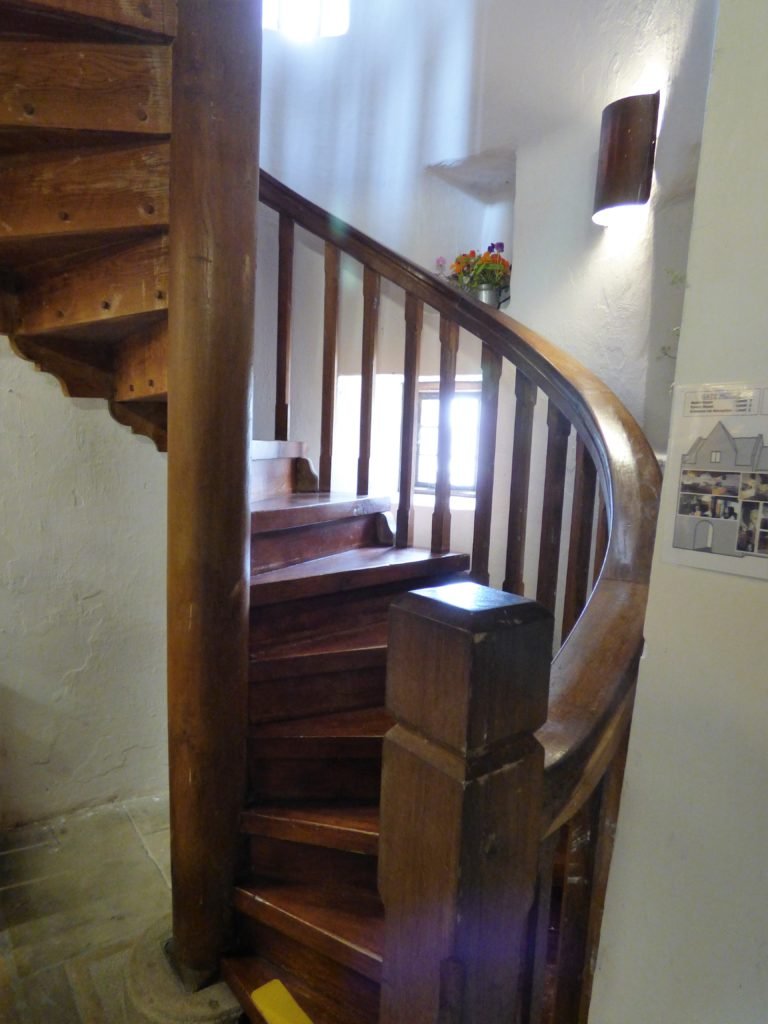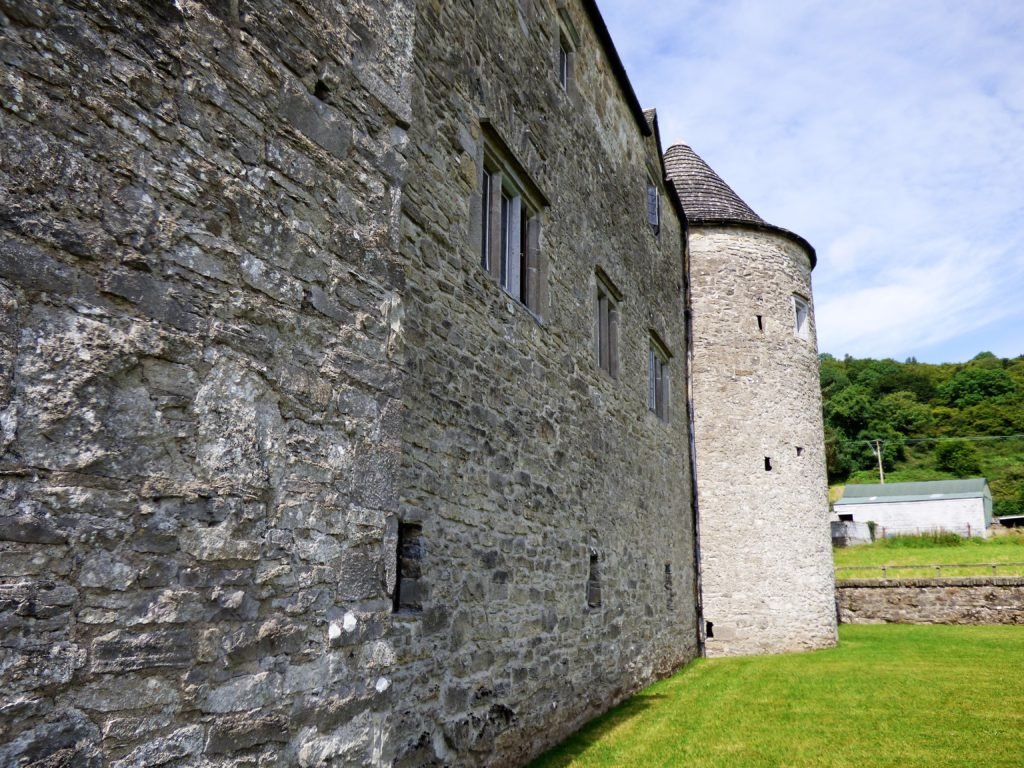 From there it was back home to one of my watering holes to upload the photos (the wifi in the apartment I am leasing is extraordinarily slow at the best of times) so that I could post this when I arrived home…
(to put the next comment into perspective, today I was wearing a long skirt (as usual), an off-the-shoulder top, and one of my absolutely glorious Downton-esque hats…)
…and if my day wasn't already lovely enough, as I was leaving, an elderly gentleman stopped me and said, "excuse me lassie, but you looking like that all dressed proper like, you remind me of the pretty girls back when I was a wee lad" …and I'm guessing he was in import from Scotland, but not being sure, I didn't say anything other than to thank him and tell him his comment made my day!
Well, although it is going on for 5:00pm, my work day is just starting so I had best get to it…
Sending love and smiles to all…
~ Bella