It's funny how different brands are represented differently in different countries.
In Australia Marriott is a premium brand,whereas in American it is a budget brand.  In America, Ramada is very often a budget accommodation, but here in Romania, it is a five star brand.
Anyway, I am recovering well (albeit slowly) from being Frogger-squished when I was hit by the car in Italy, and have found a FABULOUS massage guy who comes to my apartment a couple of times a week – but yesterday I was thinking that what I really need to aid my recovery in addition is a hot-tub and a heated pool…
To my infinite delight, I found both at the beautiful Ramada Majestic Hotel – and even better?  It is right across the road!  So, I packed up a case, walked across the road and checked in for a few days!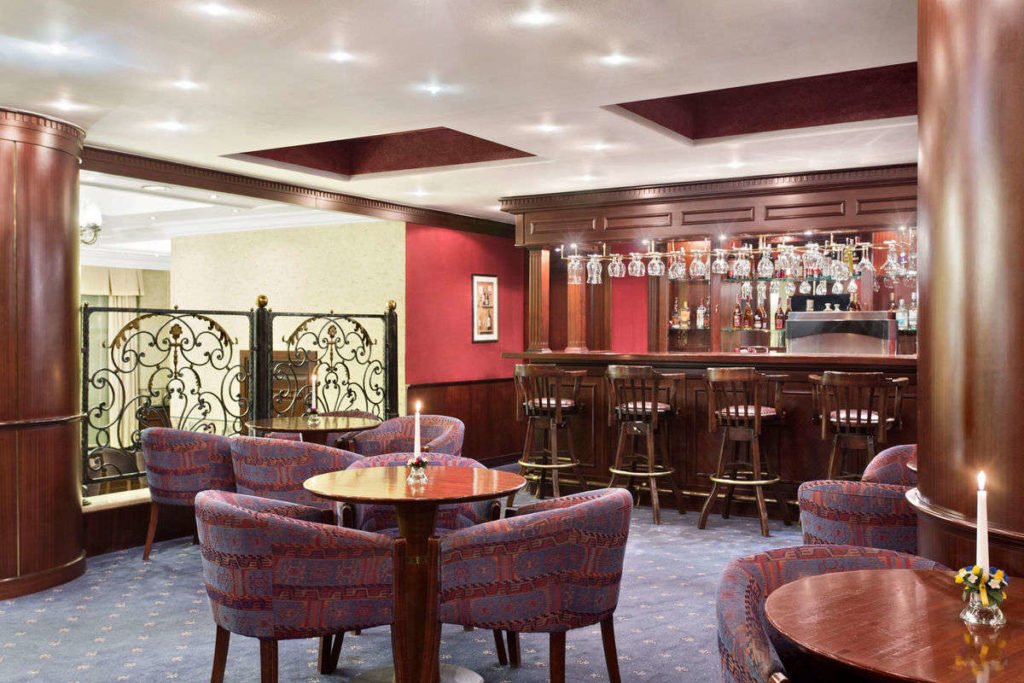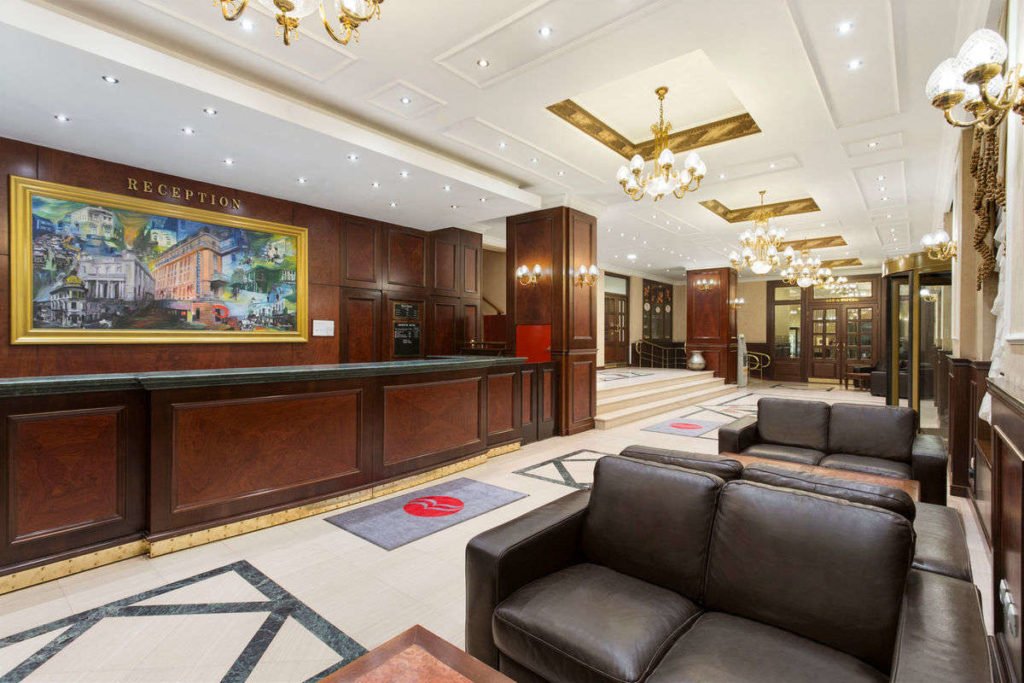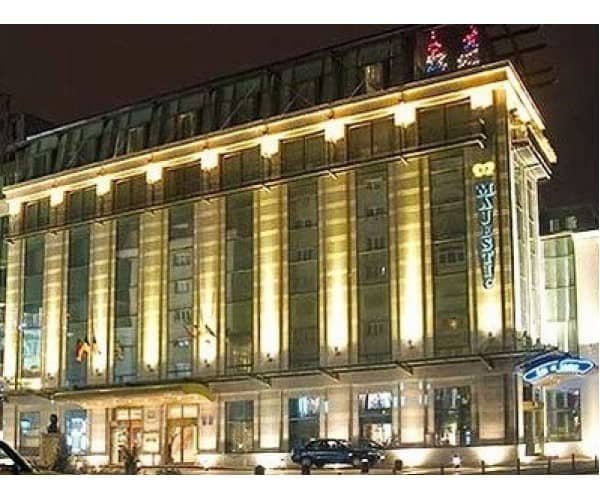 …and apart from the pool (that is wonderful and doing me a world of good!), the breakfast buffet is quite extraordinary!
…all inclusive for only 80 Euros per night!
…and I have come downstairs for an early dinner – this delicious meal is only $7.50 USD.
…and topped off with my favourite sparkling mineral water and a delightful Romania wine… (the rest of which I do not drink here they will magically transport up to my room…)
I have already decided that when I come back to Romania, I will be staying here instead of renting an apartment.
…and yes, I will be coming back!  I have not yet left, but am already looking forward to my return trip!
But, for now, I am sitting here enjoying my wine and the latest edition of "Country Life" – and all is well with the world…