Anyone who knows me knows that I am very much a Victorian/Edwardian girl at heart – complete with a wardrobe to match!  So, when I heard about the opportunity to ride in an authentic and historic 1800s carriage, recreating a nostalgic journey in the actual coach, the 'Tantivy', that last travelled the same route in 1895, 122 years ago – I was in raptures!
After getting up when the sparrows were still in their jammies and the sun hadn't yet peeked over the horizon, Prince (my trusty convertible) and I headed on a long drive north to the starting point for my part of the journey, the beautiful Greyhound Hotel, built in 1778, and now run by the lovely Paul and Tina who took such good care of me (I stayed the night there).  (Here is some history about the hotel)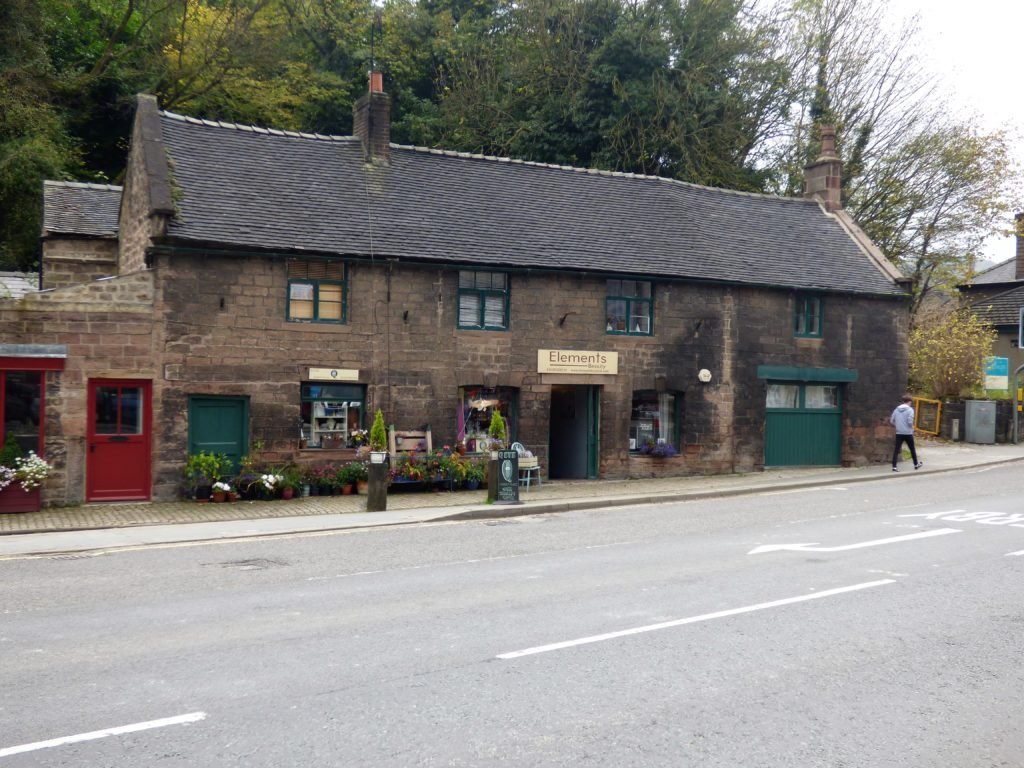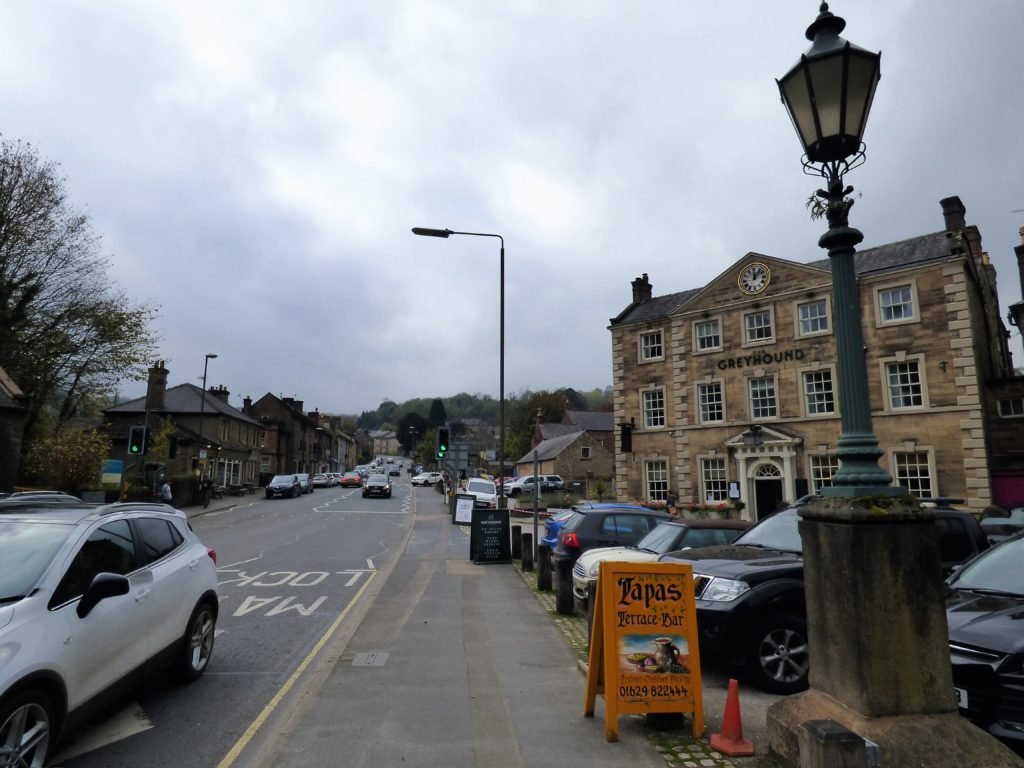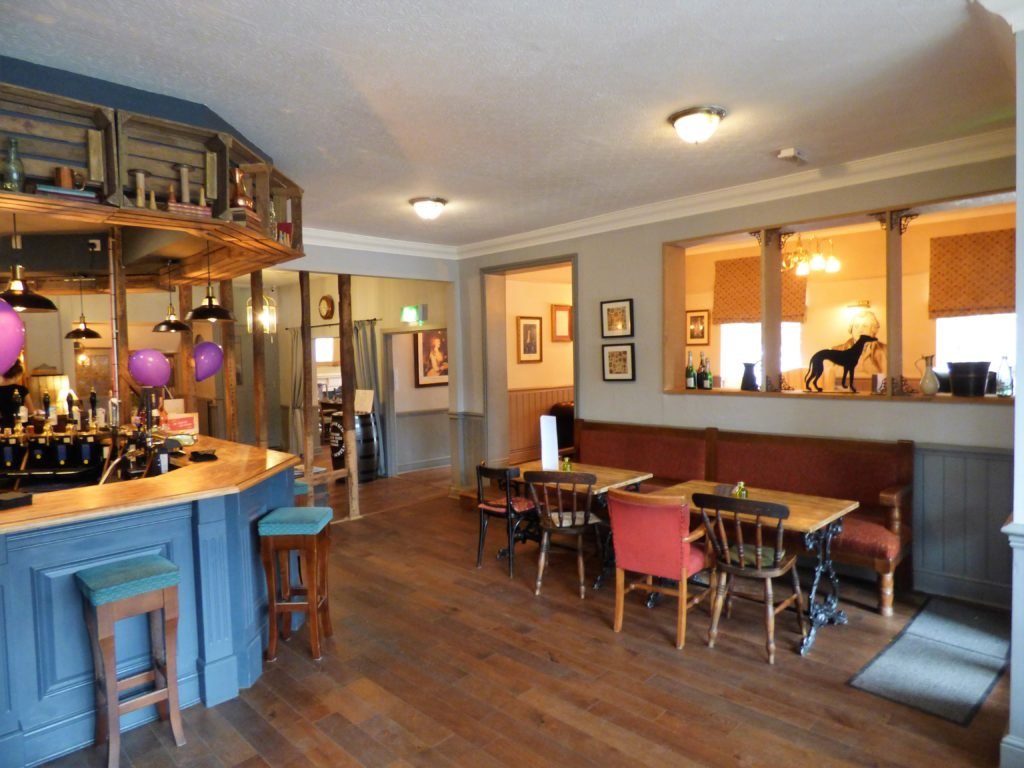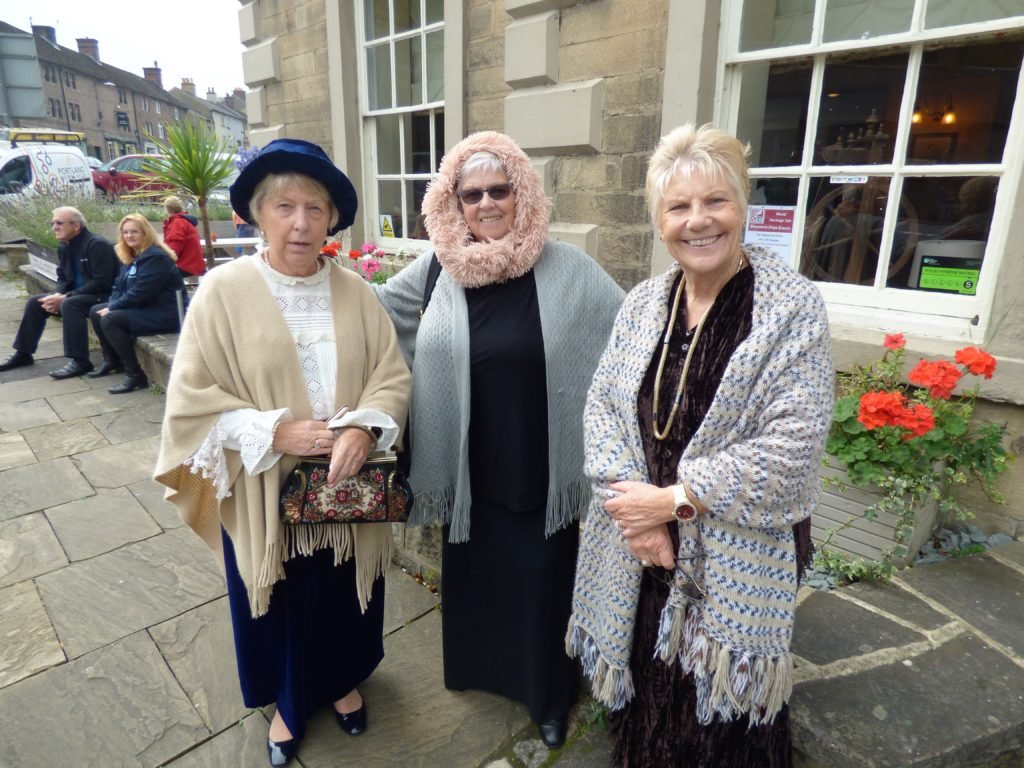 …and some very rare photographs of yours truly – as you know, I much prefer to be behind the camera these days!
…one lady was fascinated by the back of my jacket…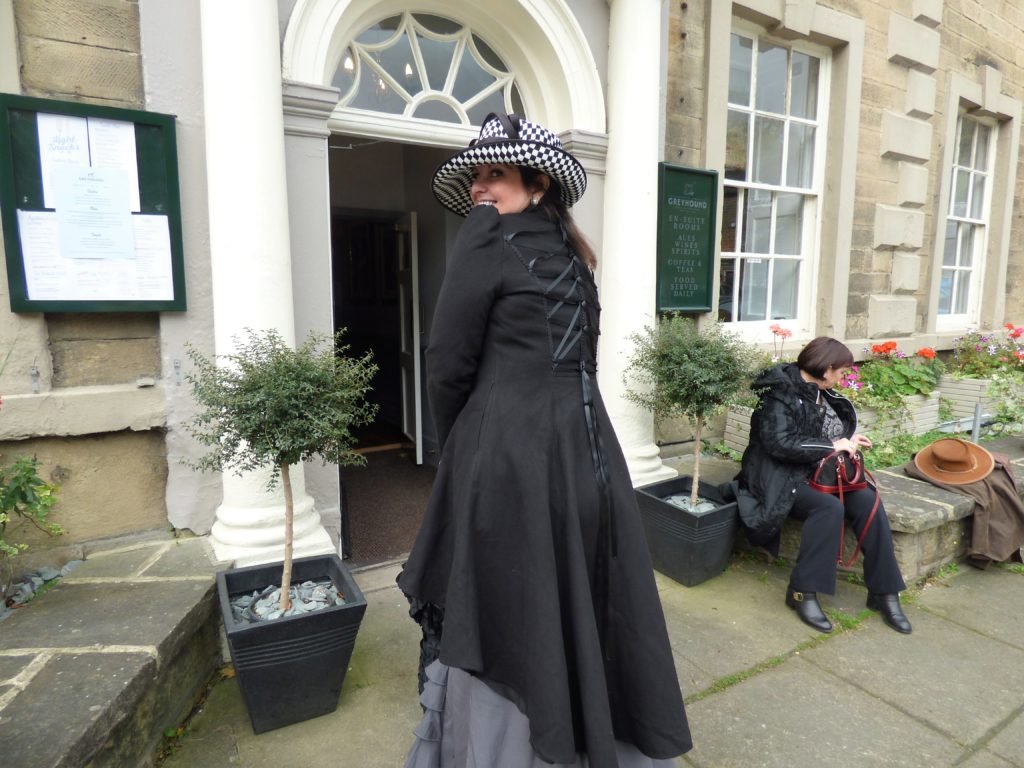 The trumpeter signalled the arrival of the carriage…
(these people were on the first leg of the journey – I was about to embark on the second)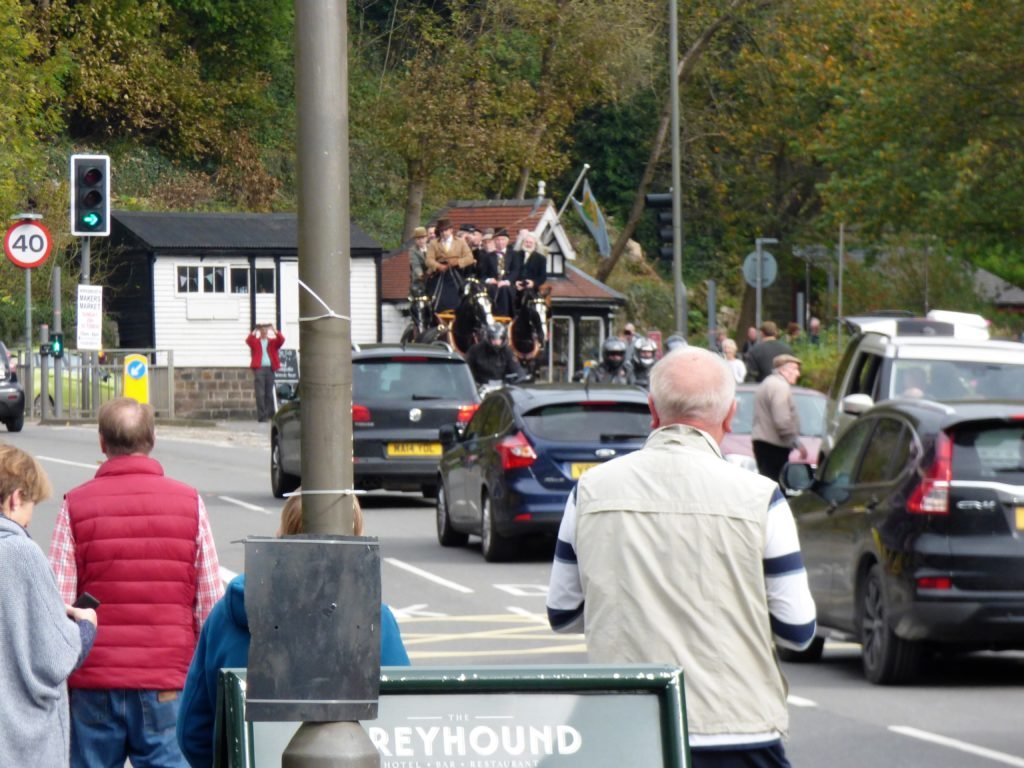 Btw, I'm not certain about this (and didn't think to ask at the time) but I am pretty sure that different coaches had different tunes that would be played…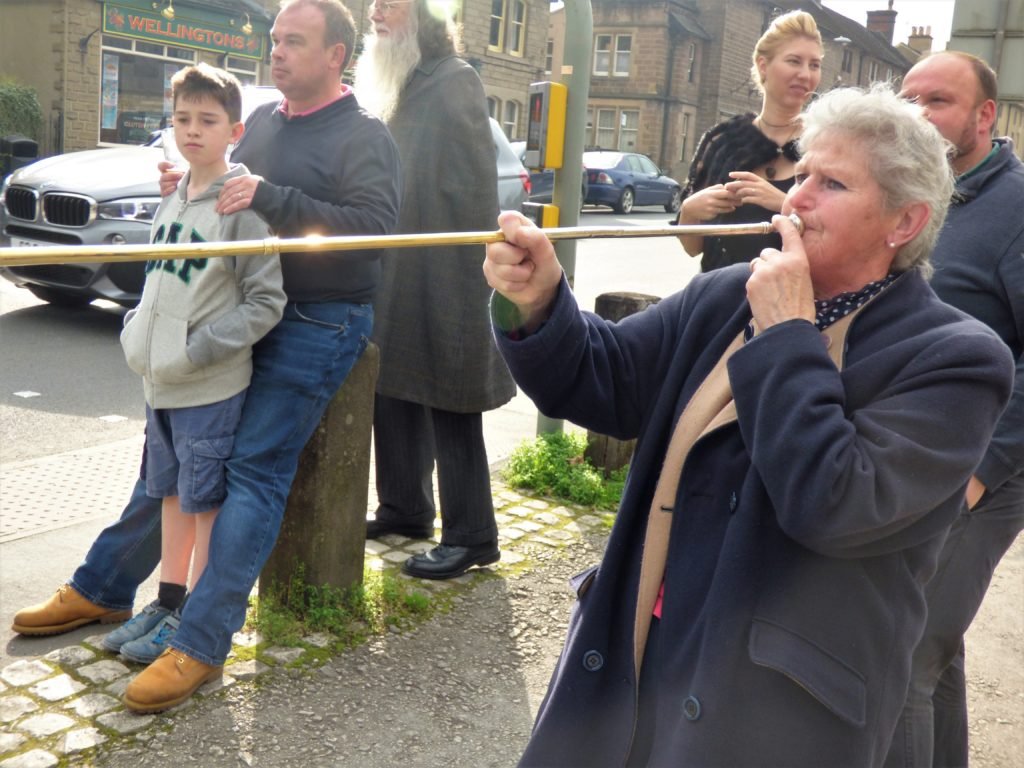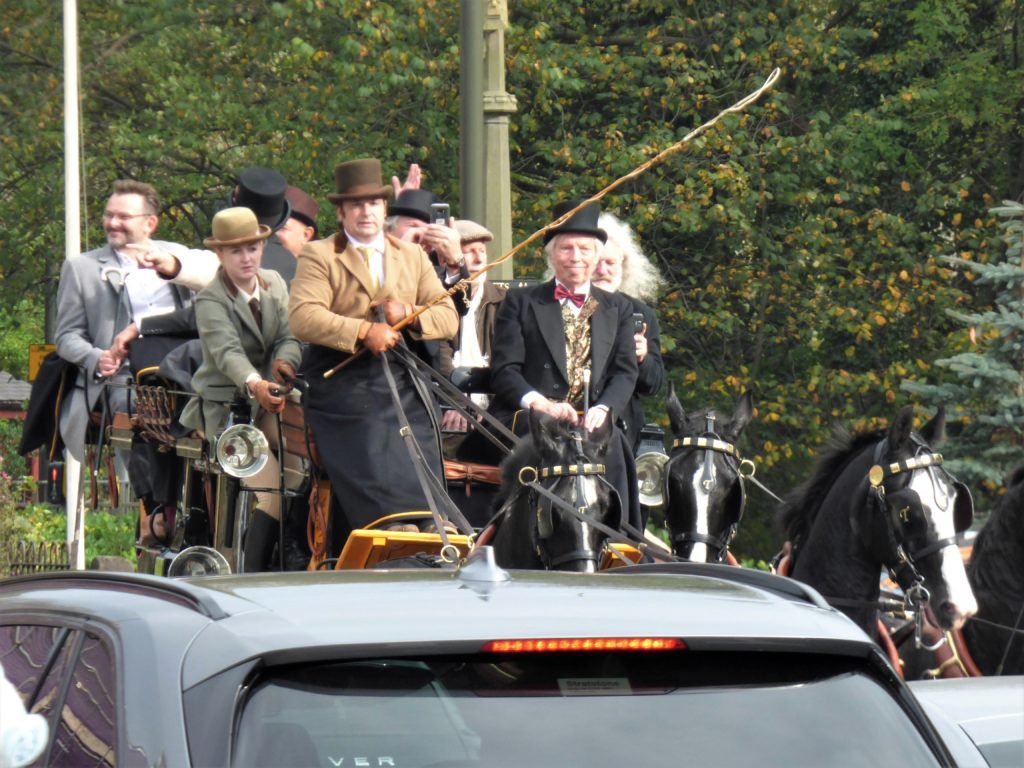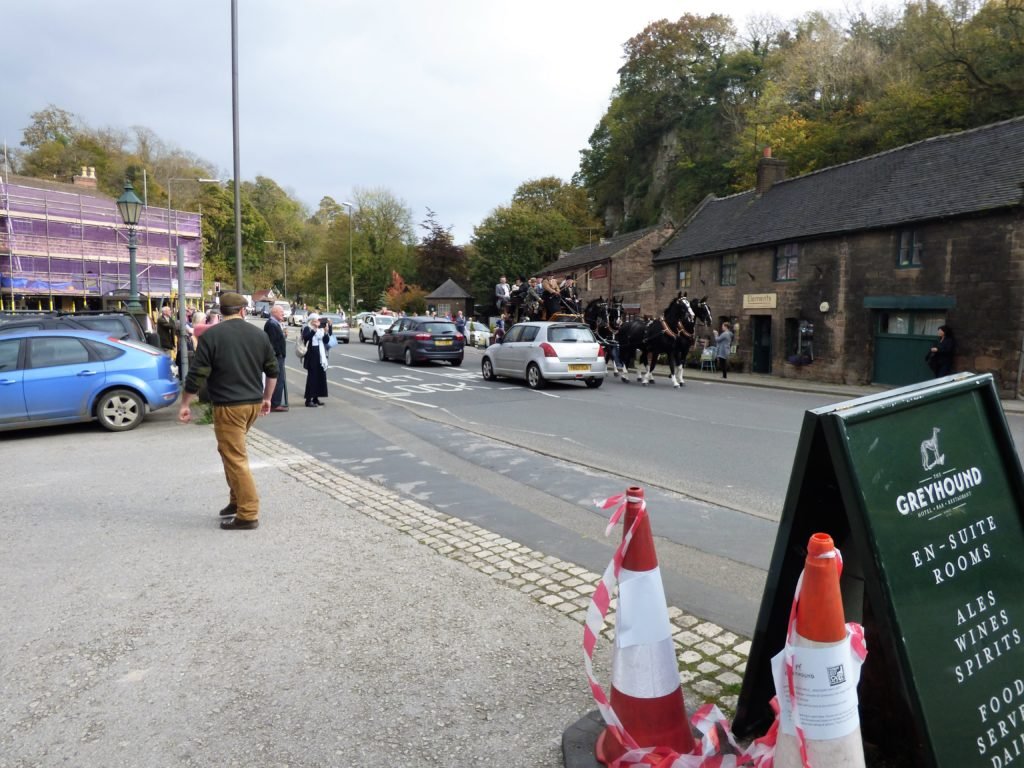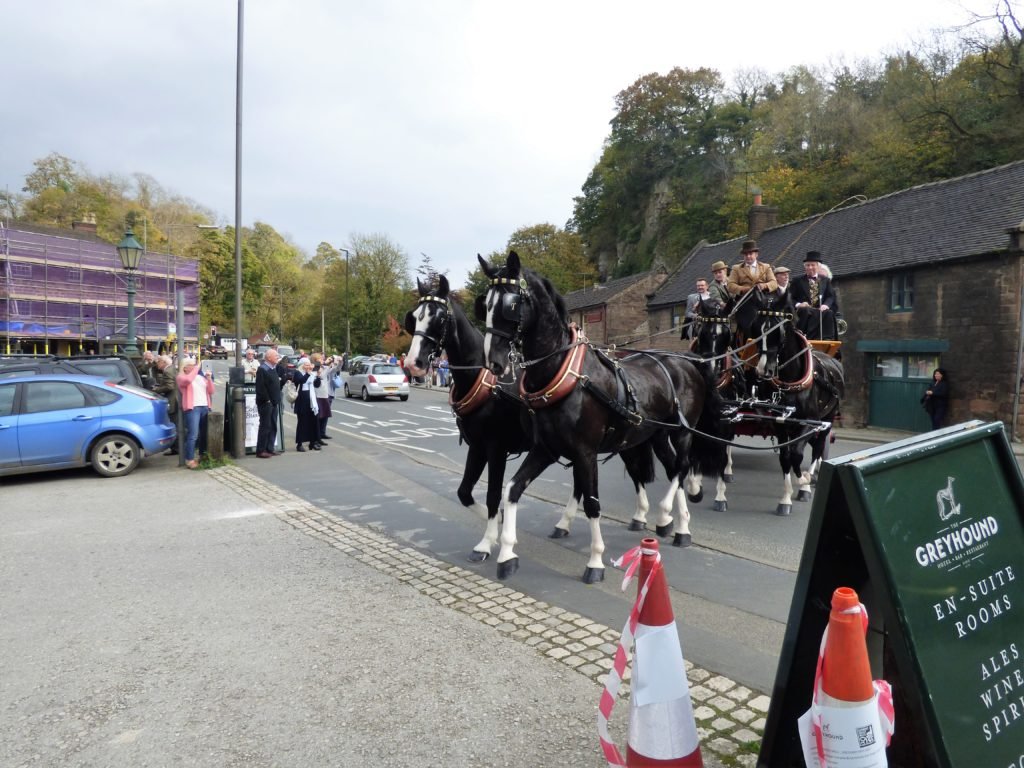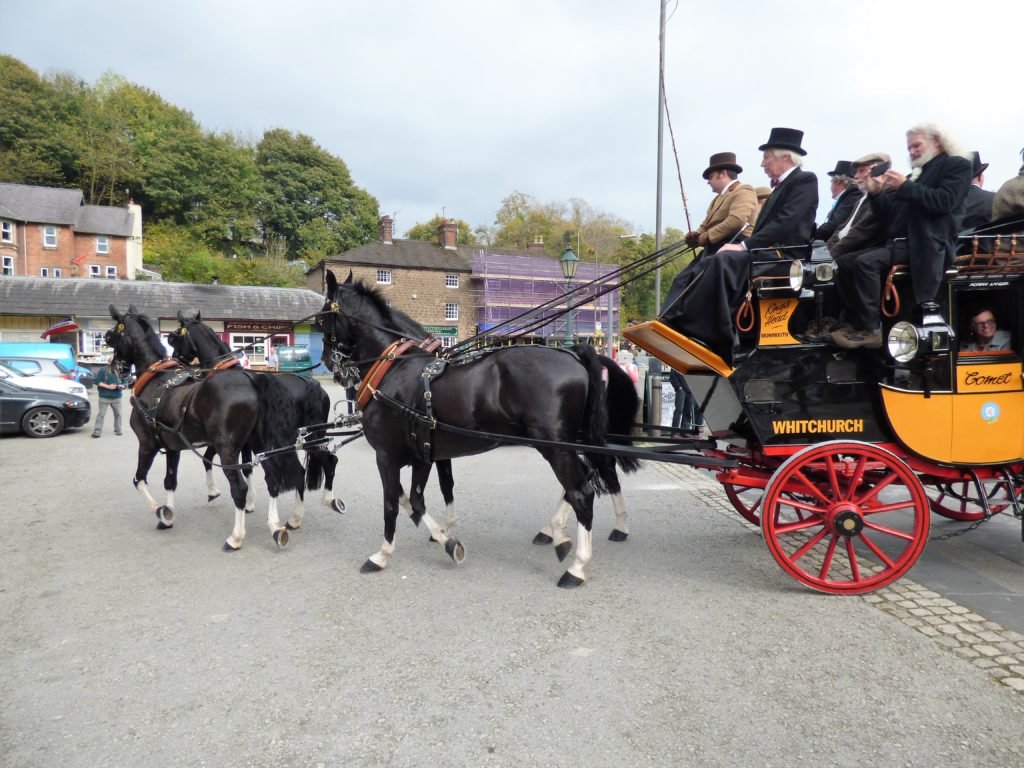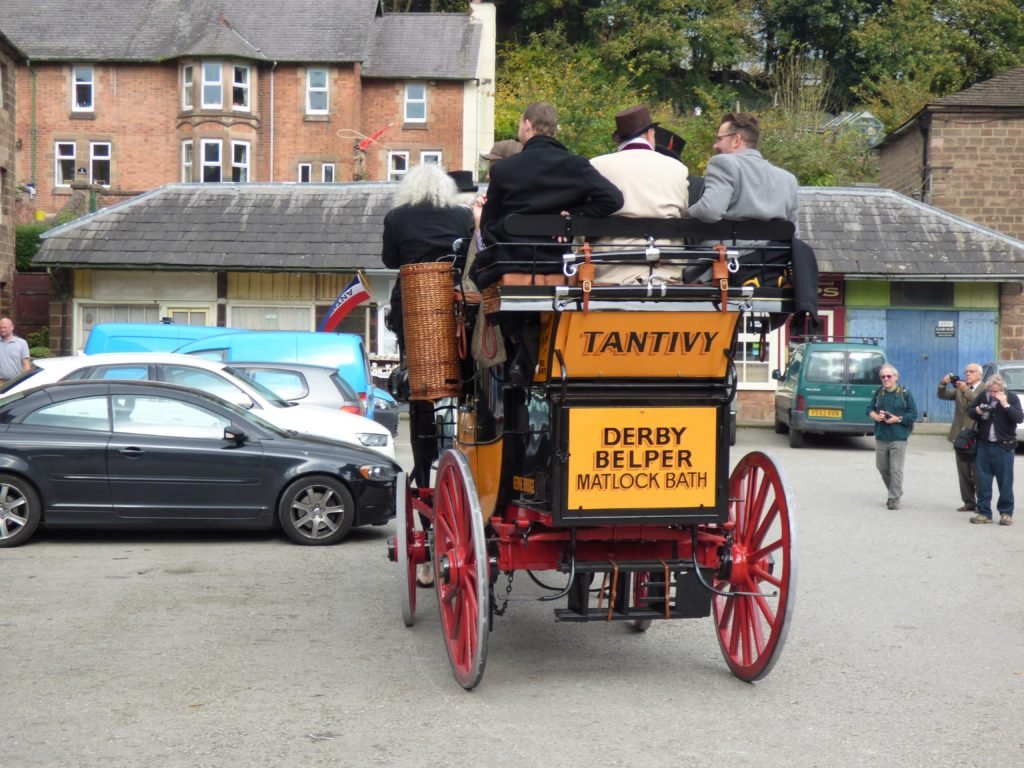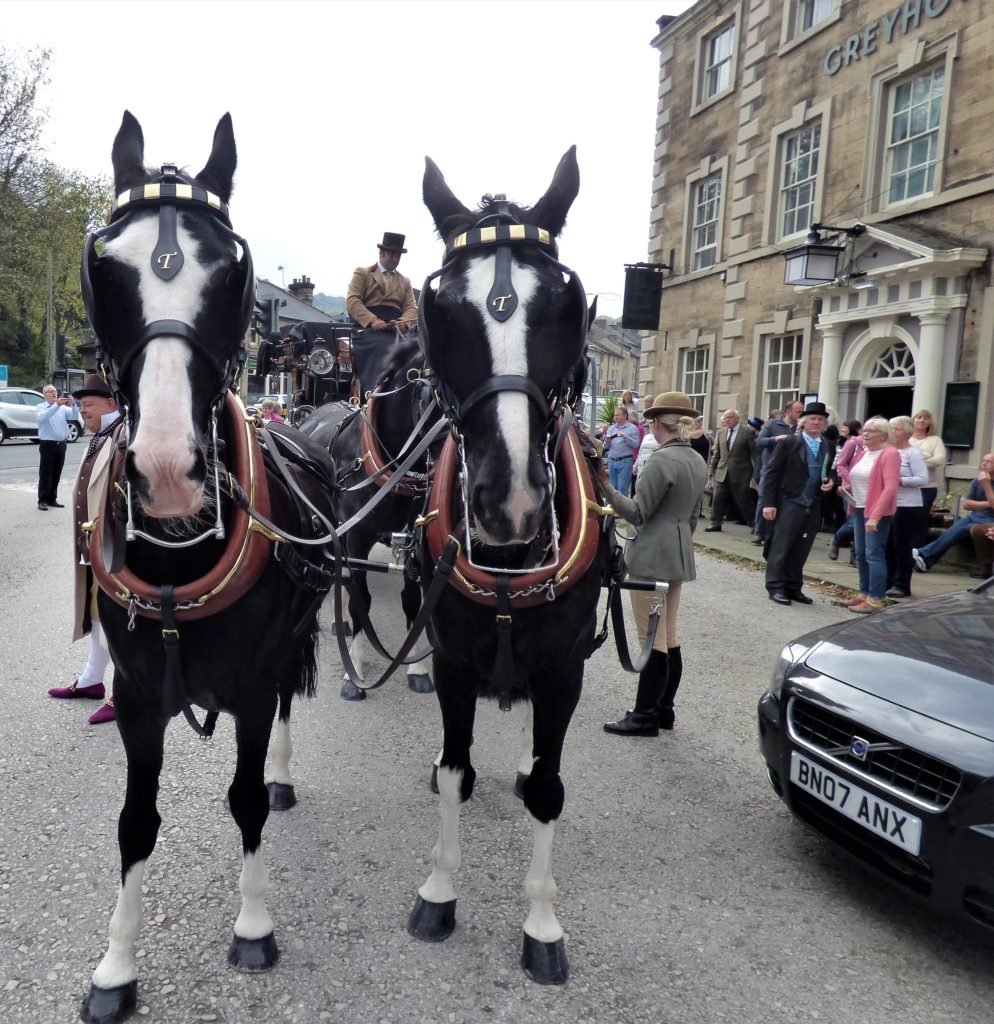 Here is an excellent article about the whole event:  http://www.derbyshirelife.co.uk/out-about/events/the-return-of-the-tantivy-recreating-a-nostalgic-journey-from-belper-to-cromford-1-5223492?utm_source=Twitter&utm_medium=Social_Icon&utm_campaign=in_article_social_icons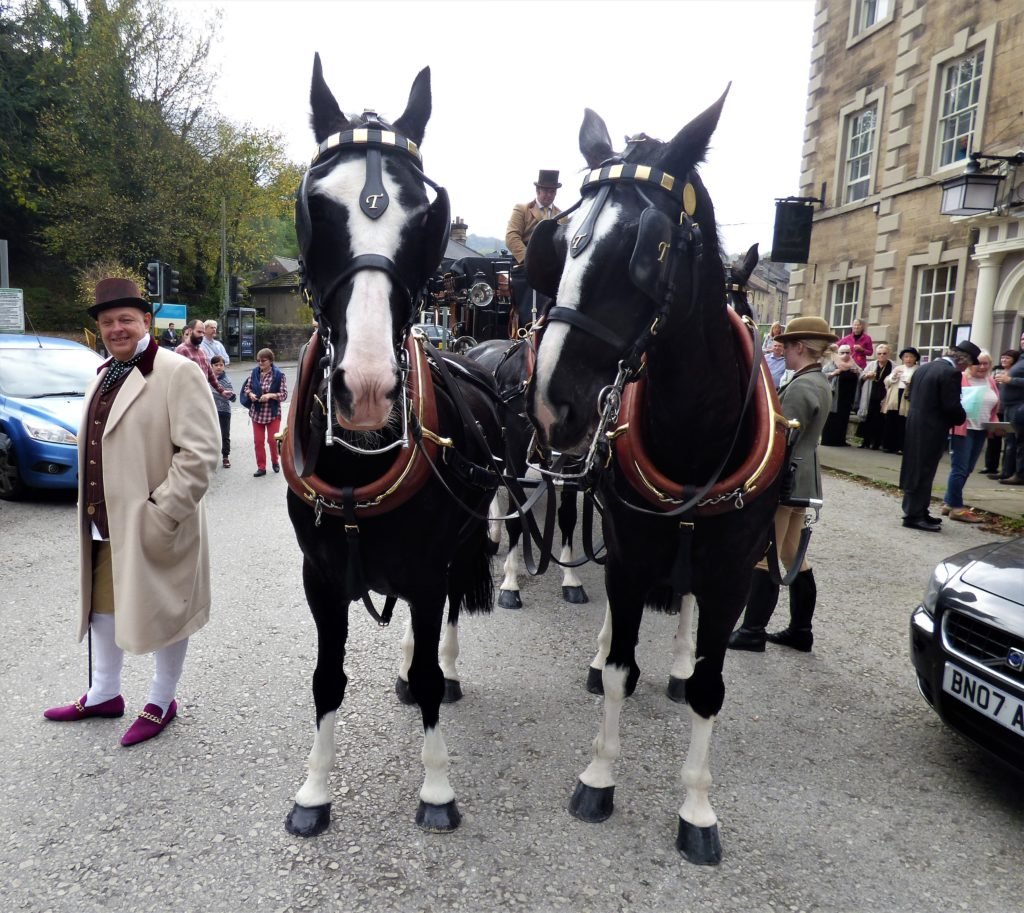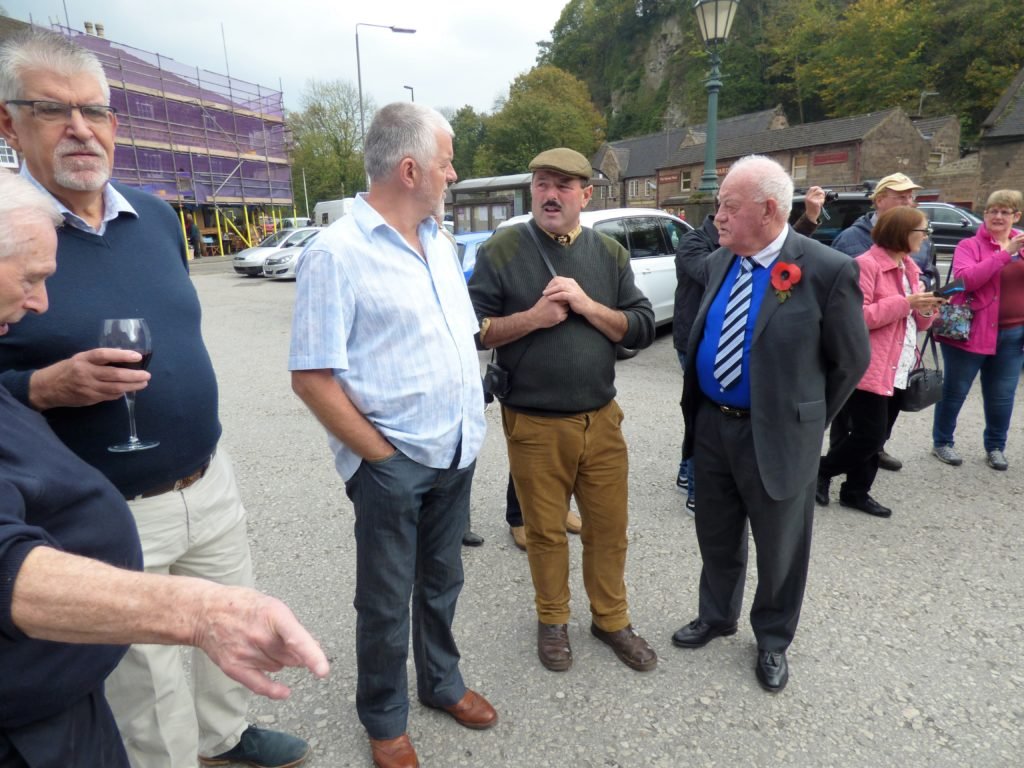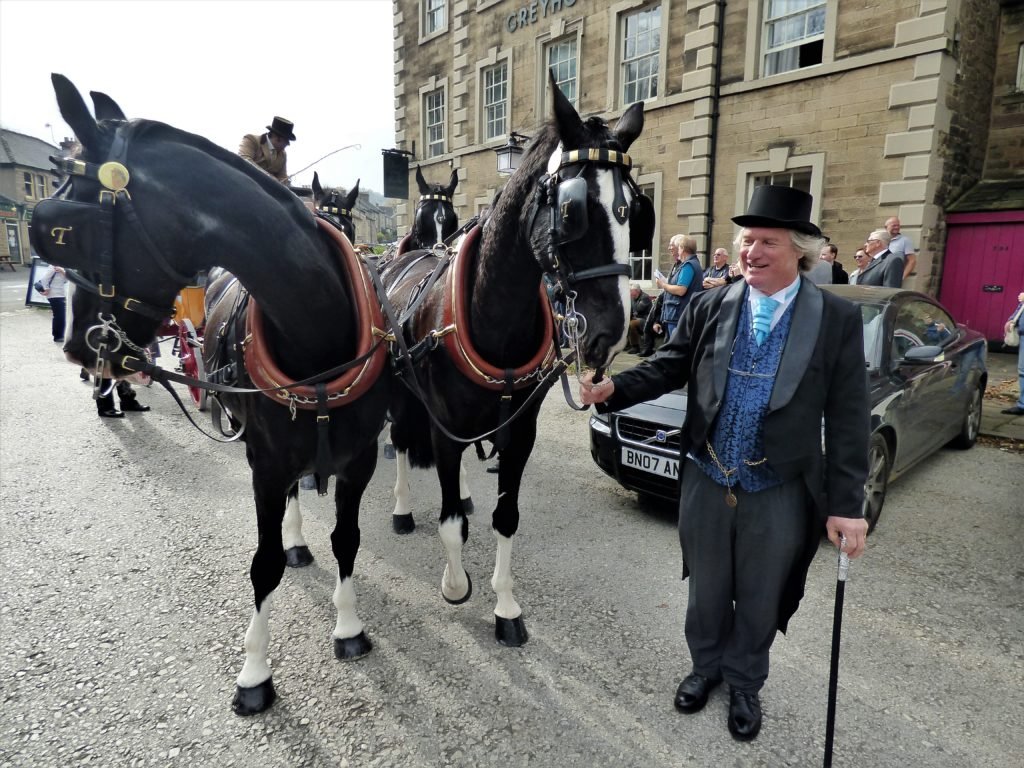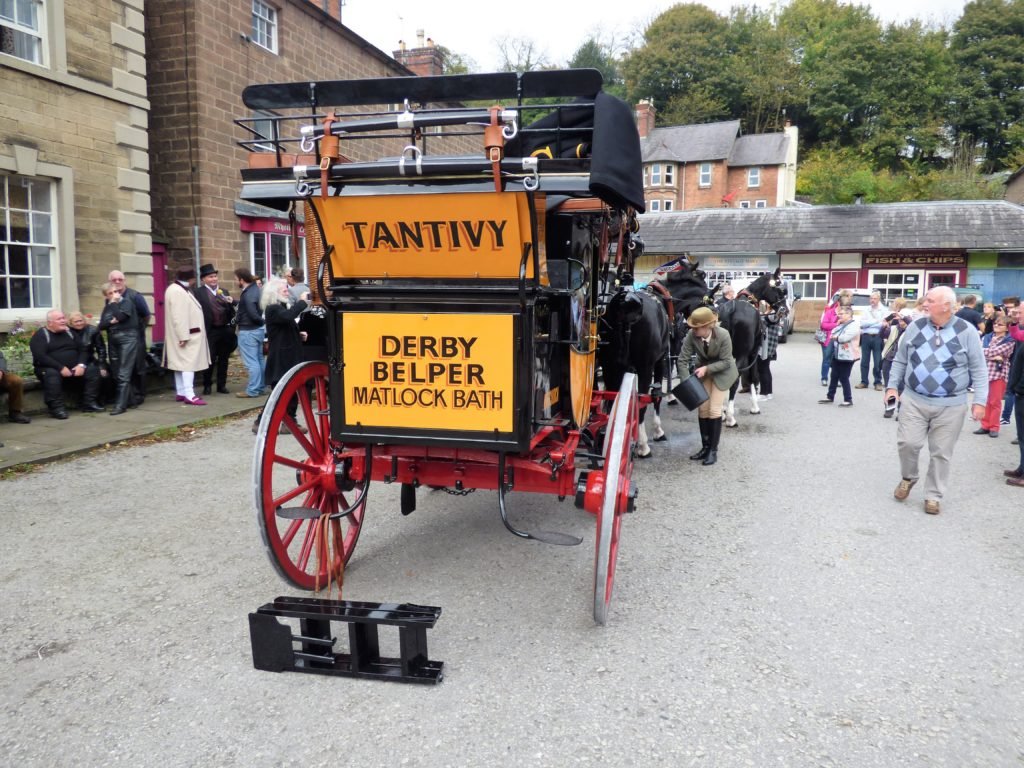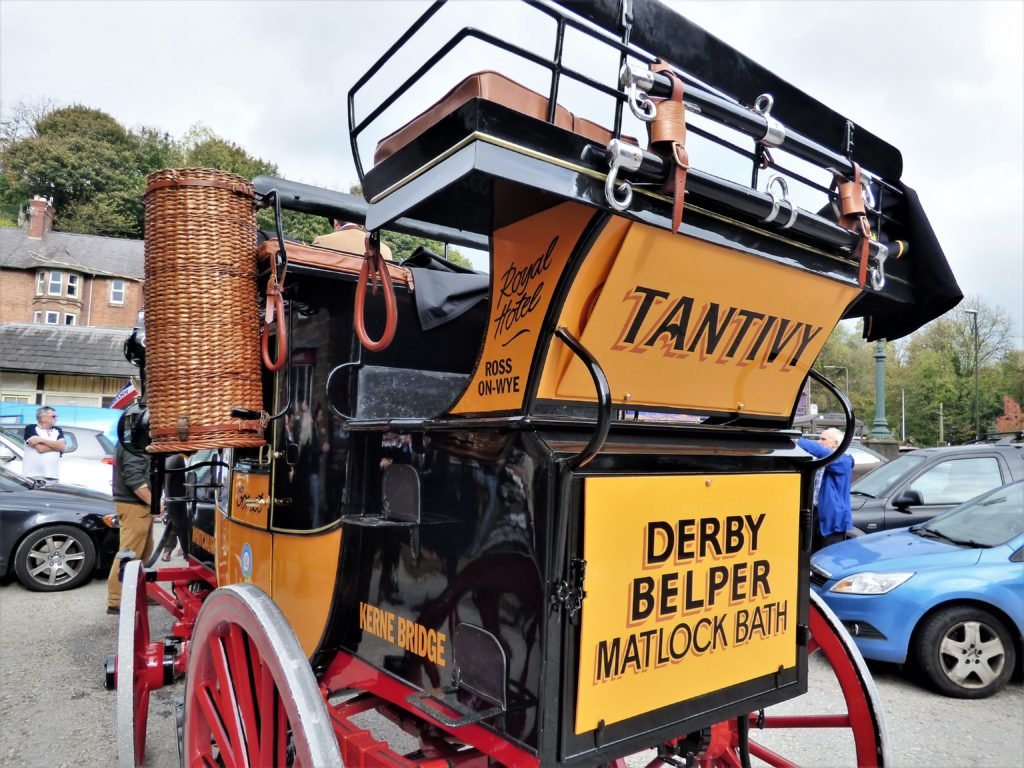 …and complete with BBC coverage of the event…
Once everyone had disembarked, we headed inside for a delicious lunch…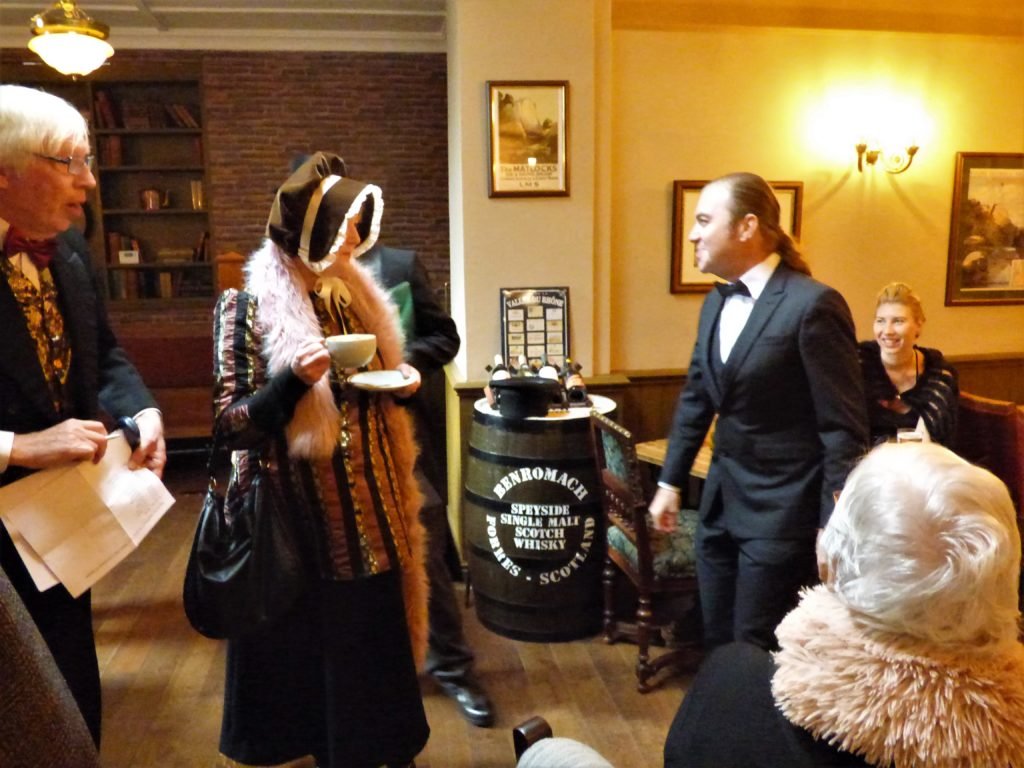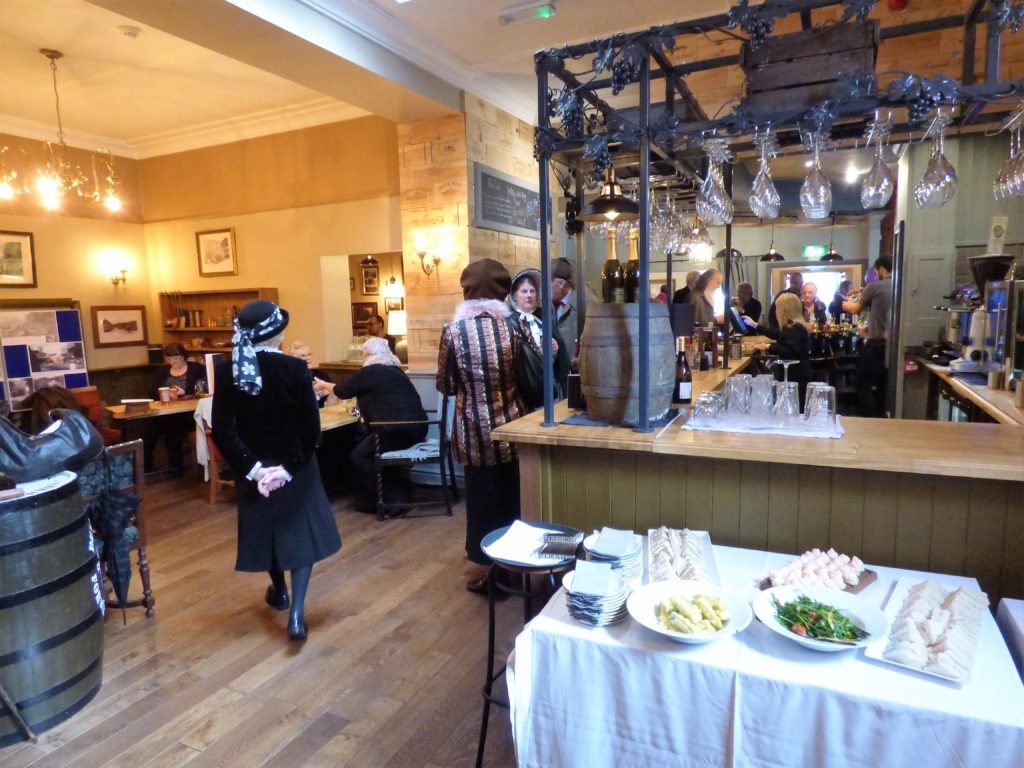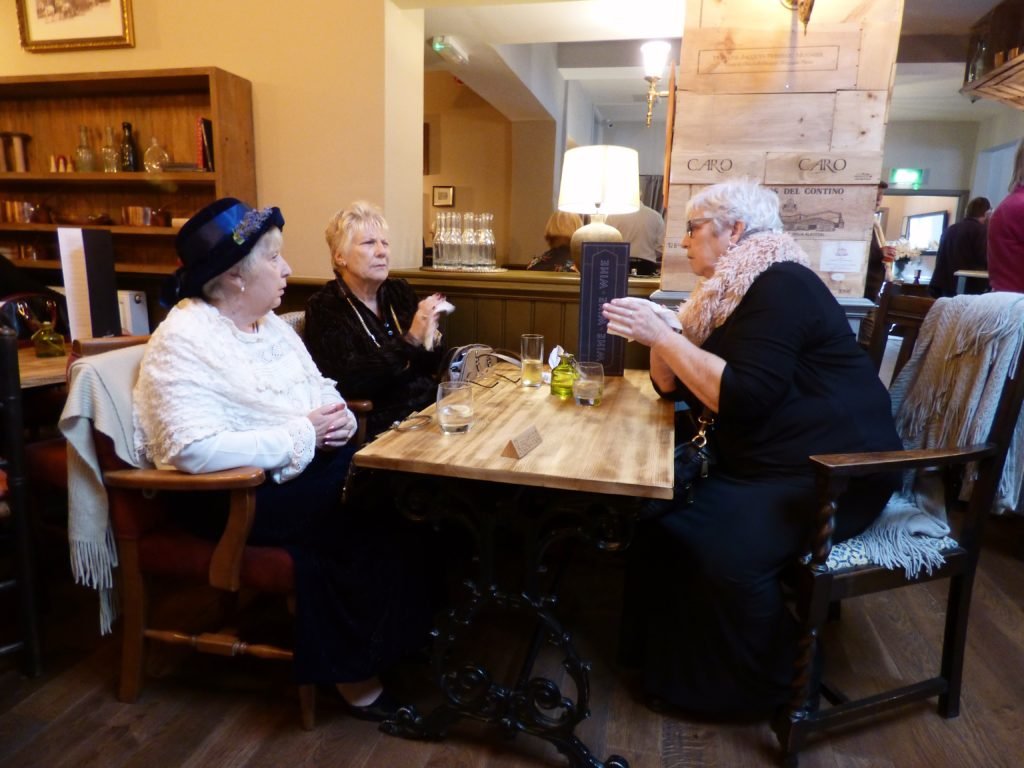 (photo on the wall of an earlier journey)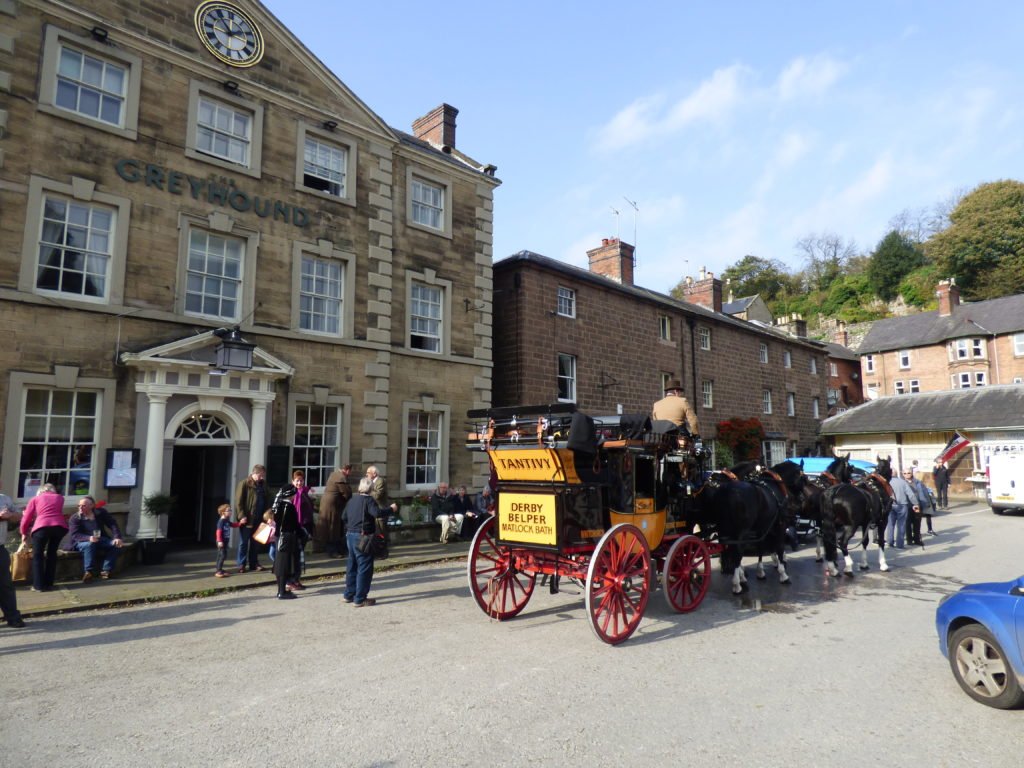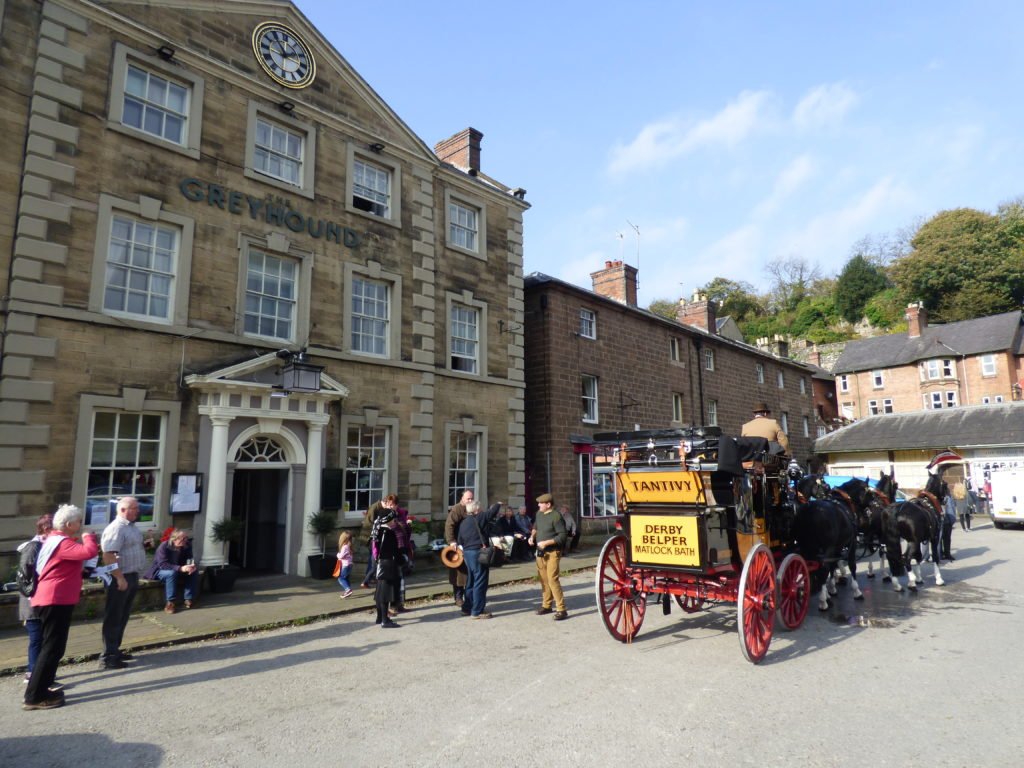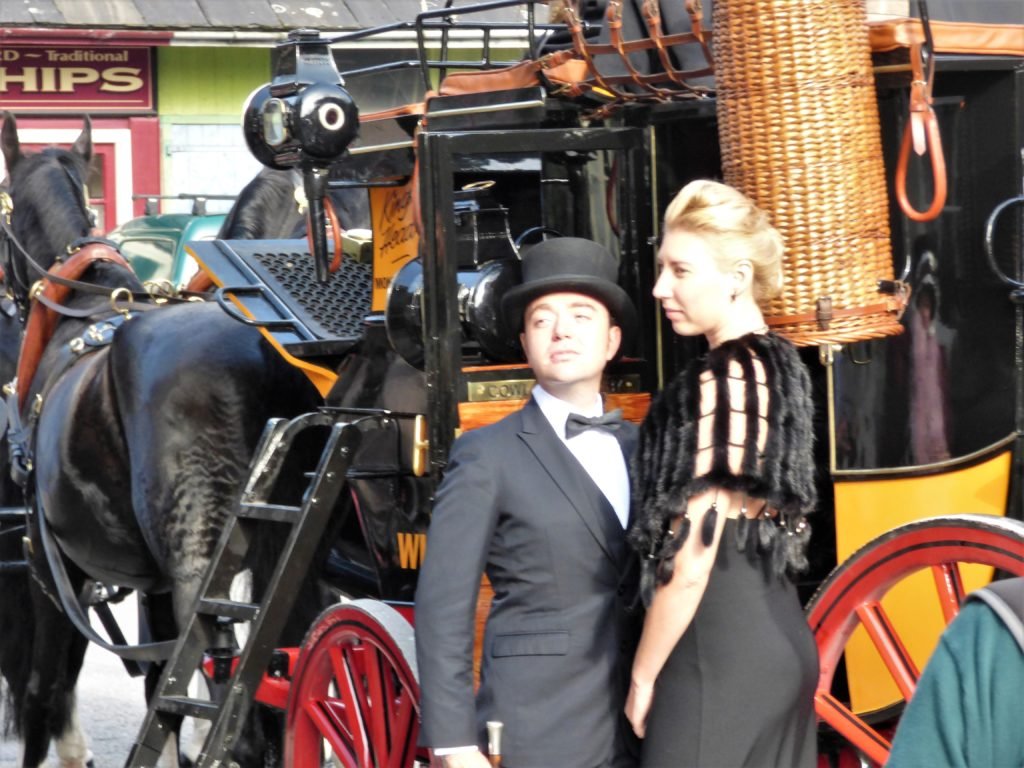 Two of my new favourite men…
This couple (below) were so lovely and recently married…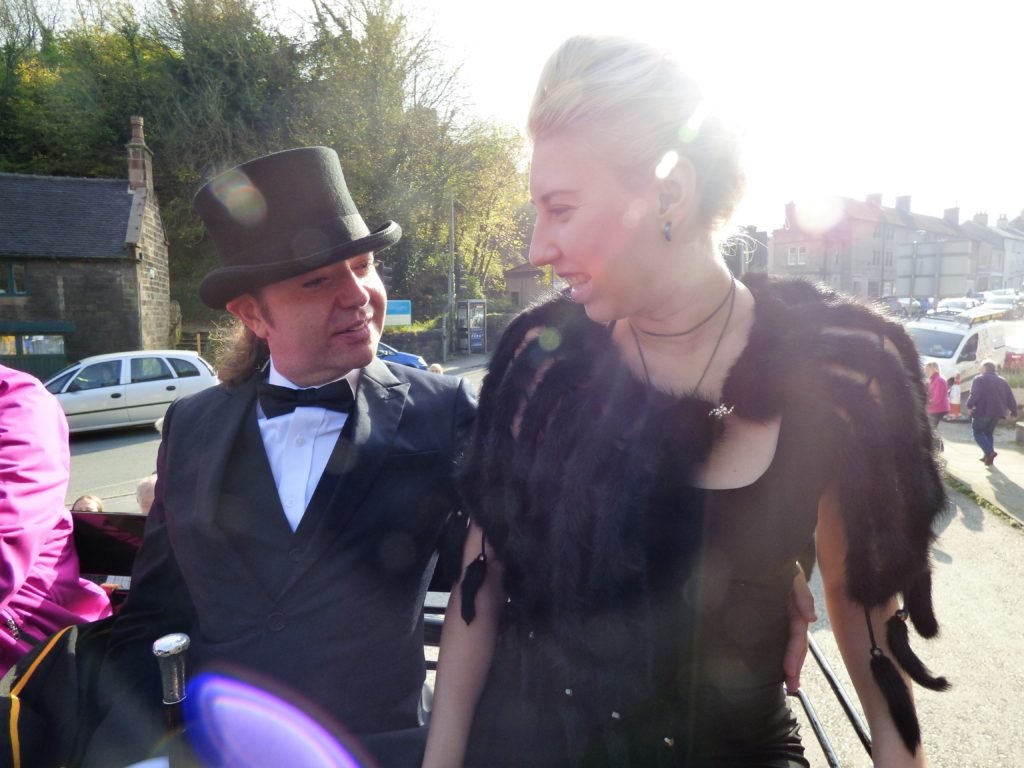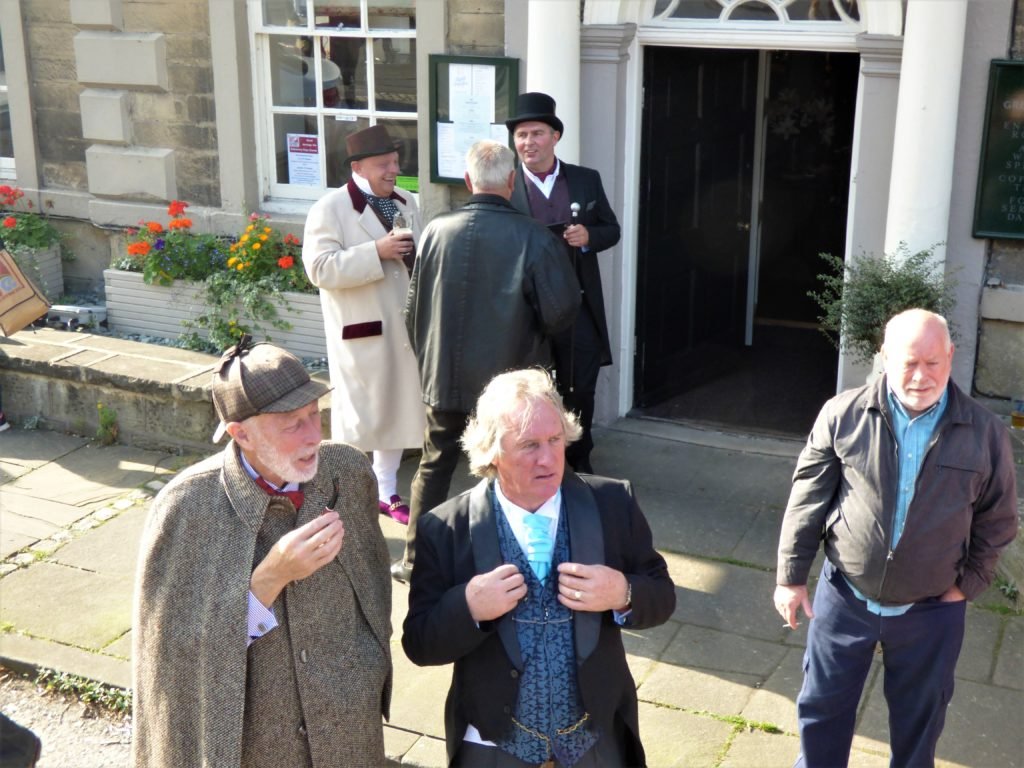 …and we are off…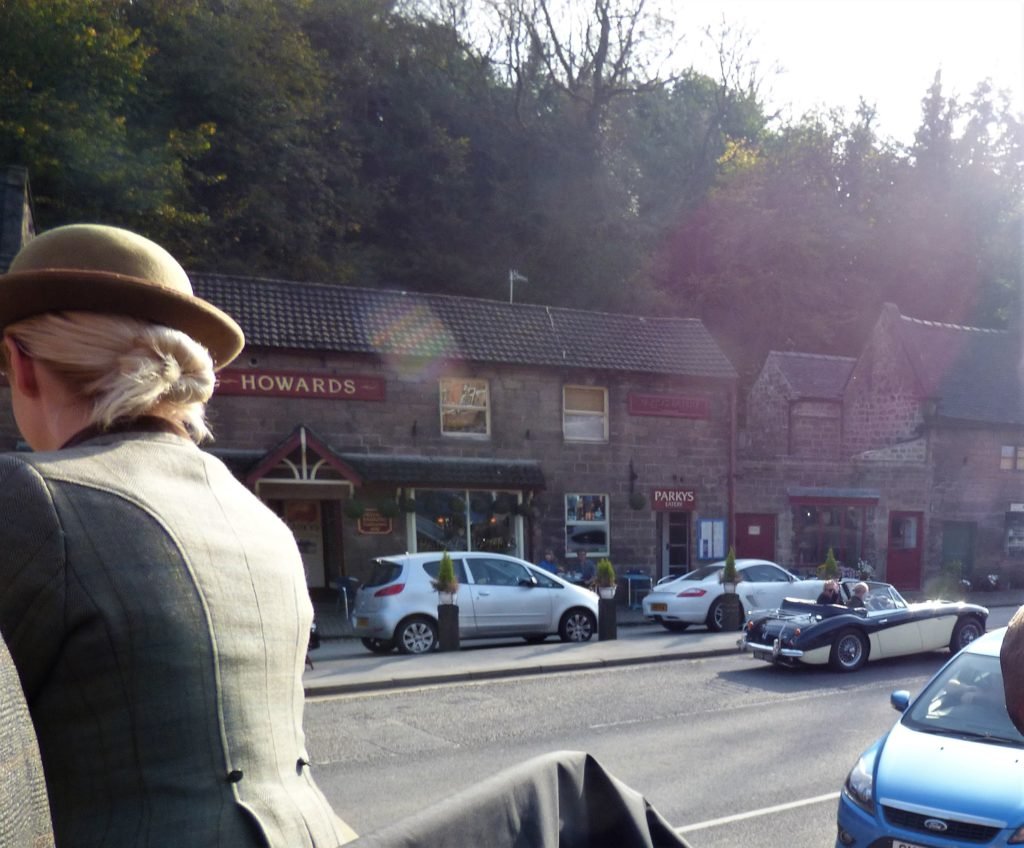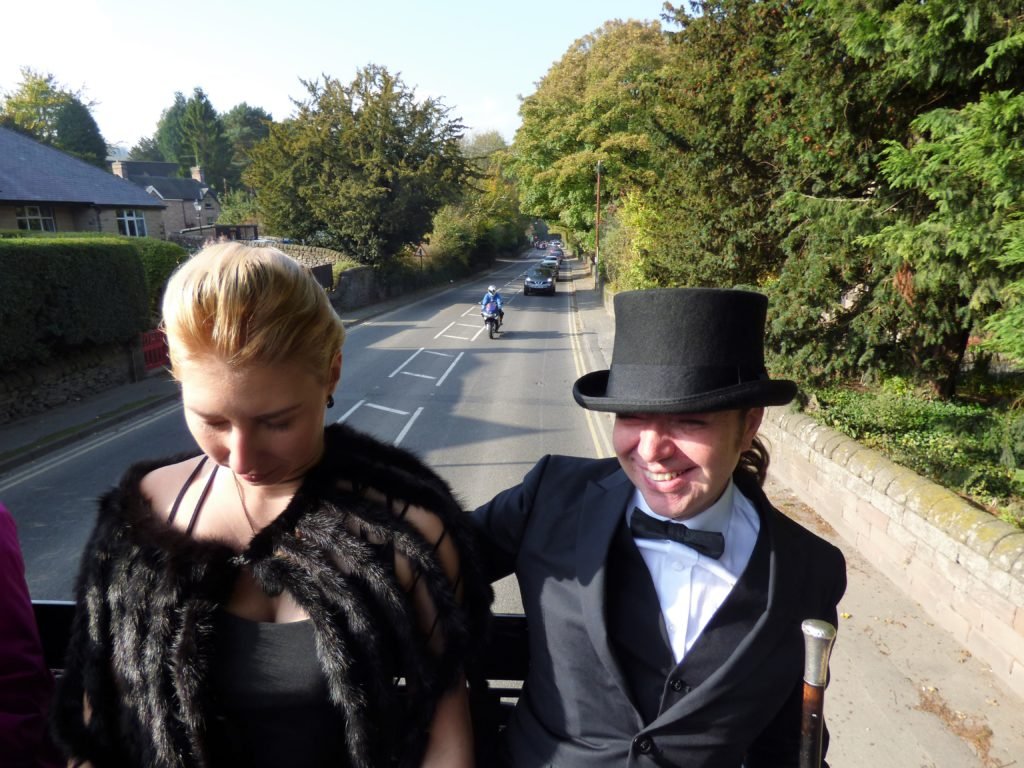 The Derbyshire countryside is astoundingly beautiful!  It is the first place since I fell in love with South Devon that I could happily be 'planted' (as long as it was near water of some description – even if just a river!).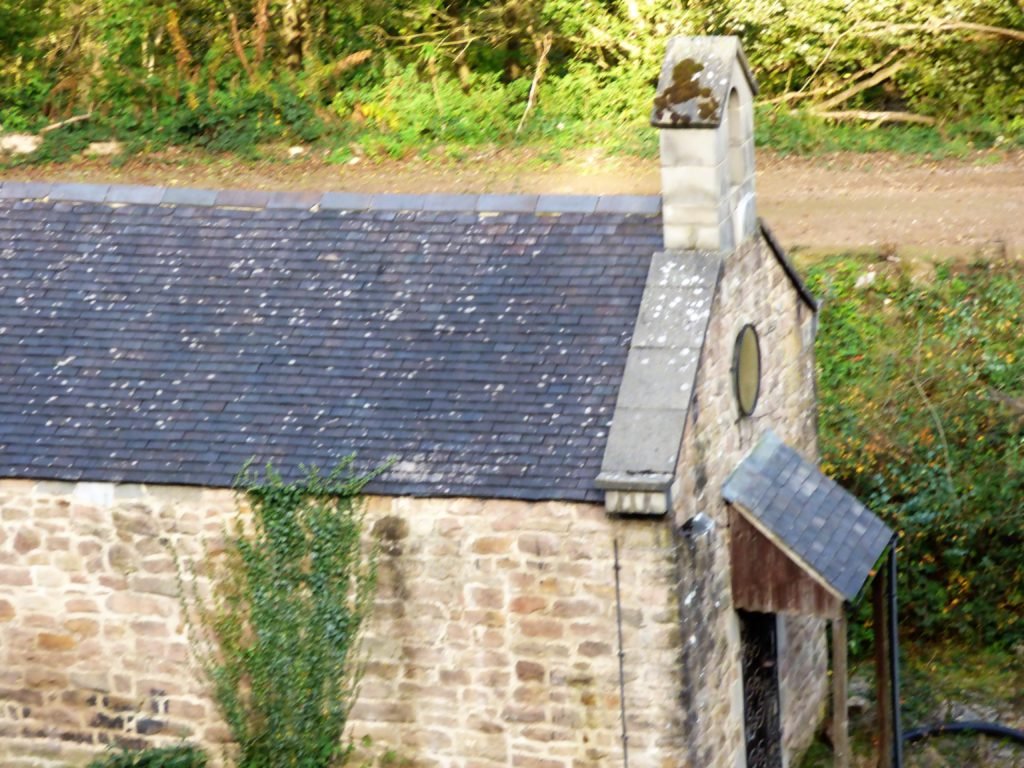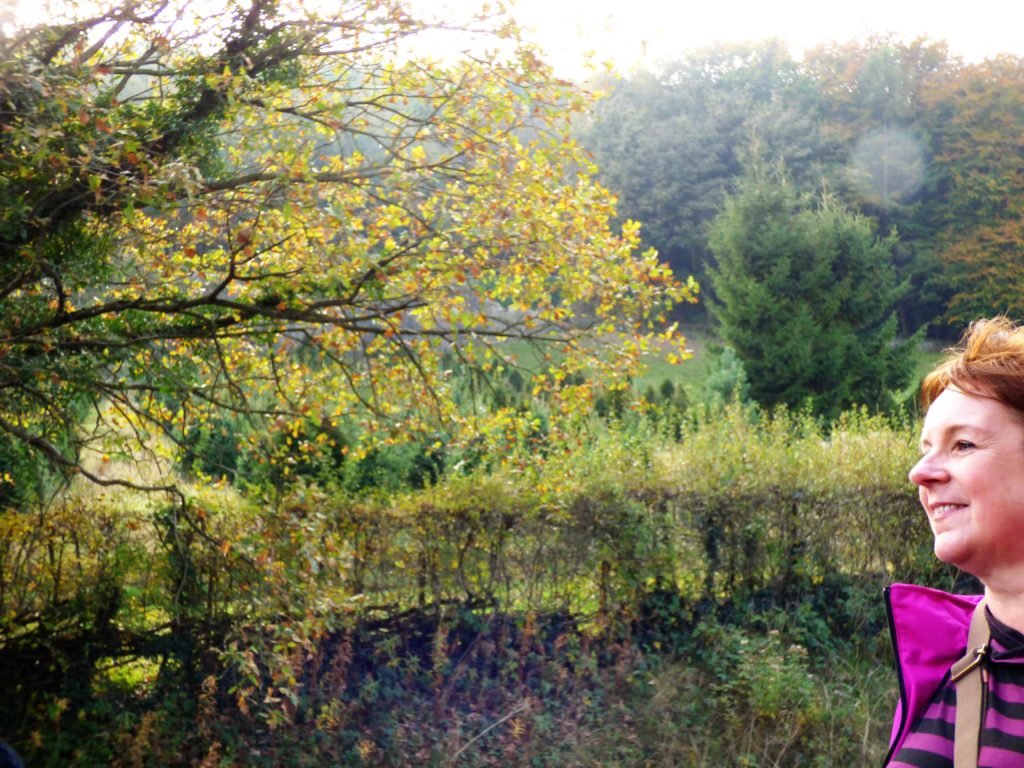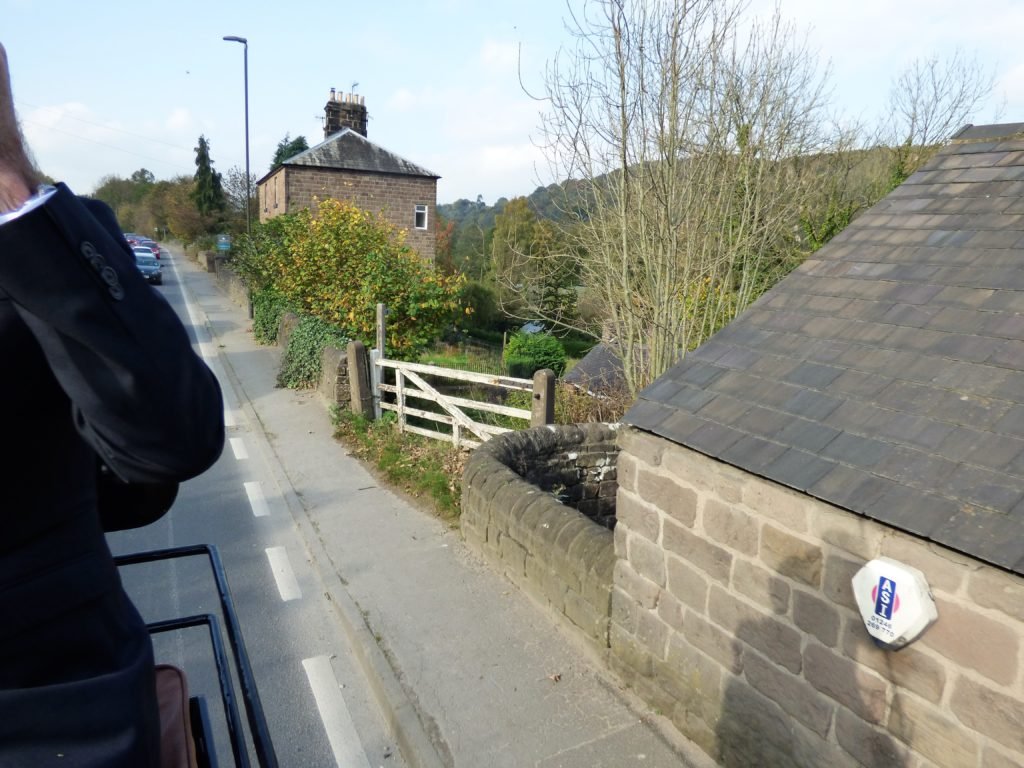 We were overtaken by a cyclist…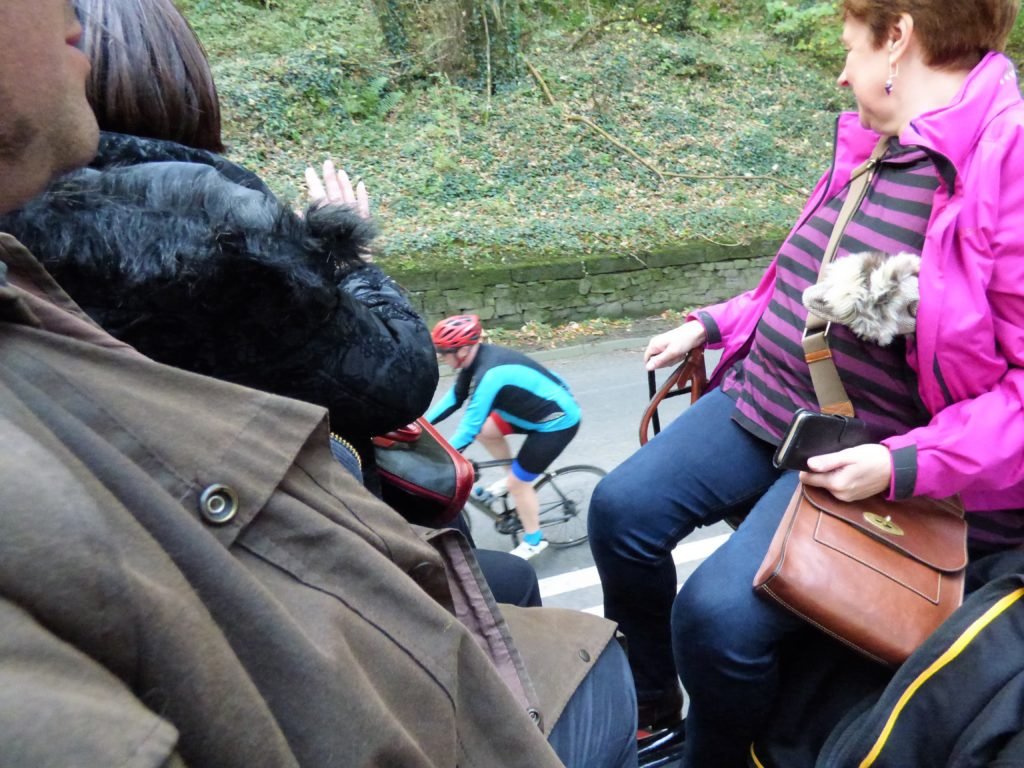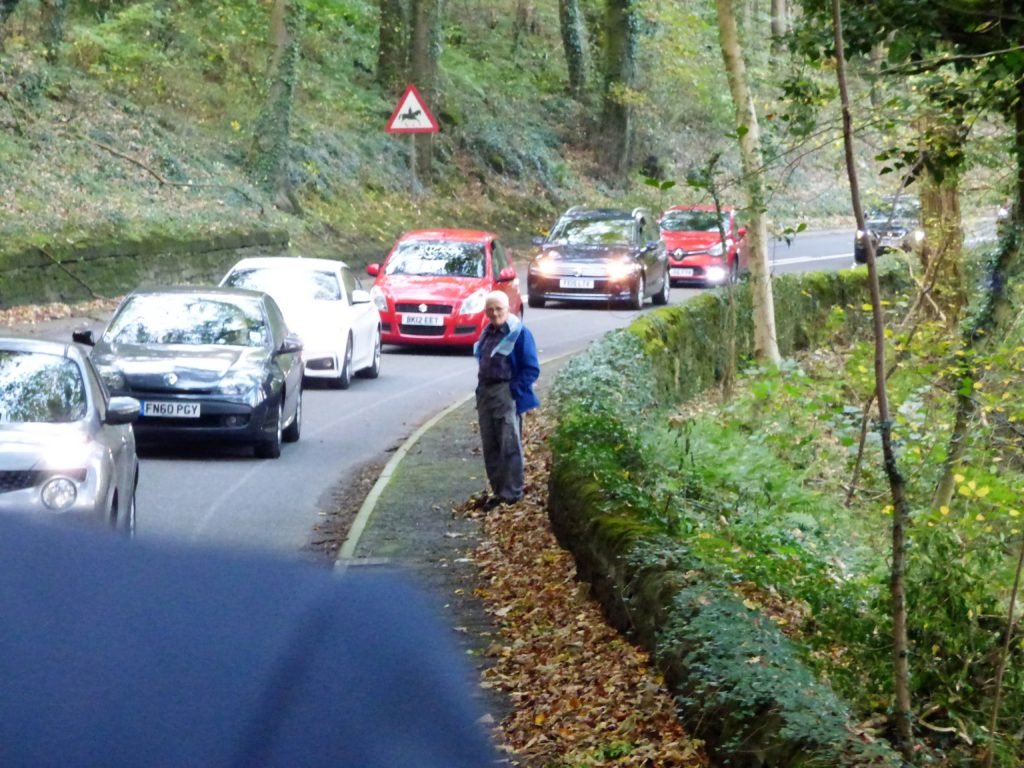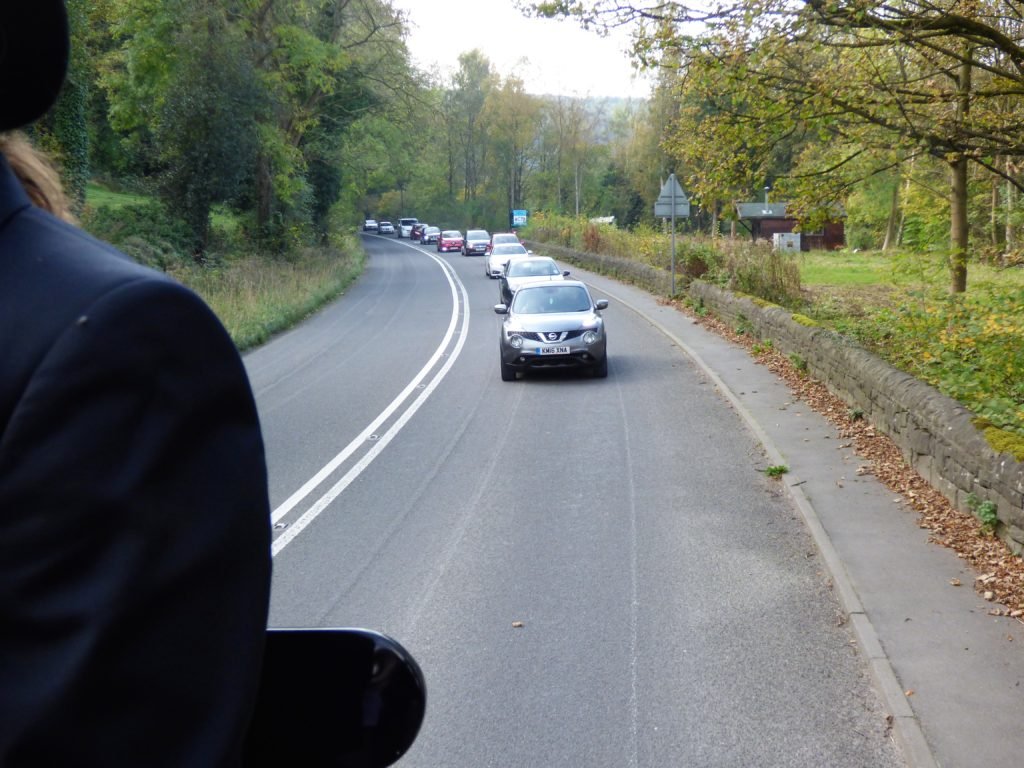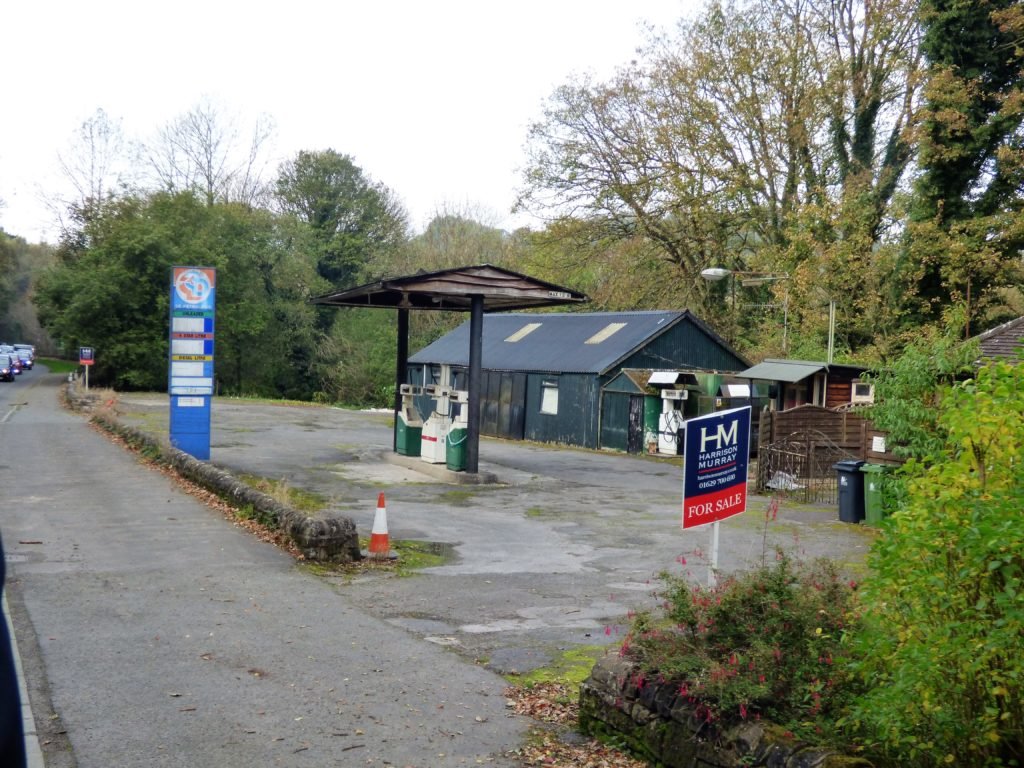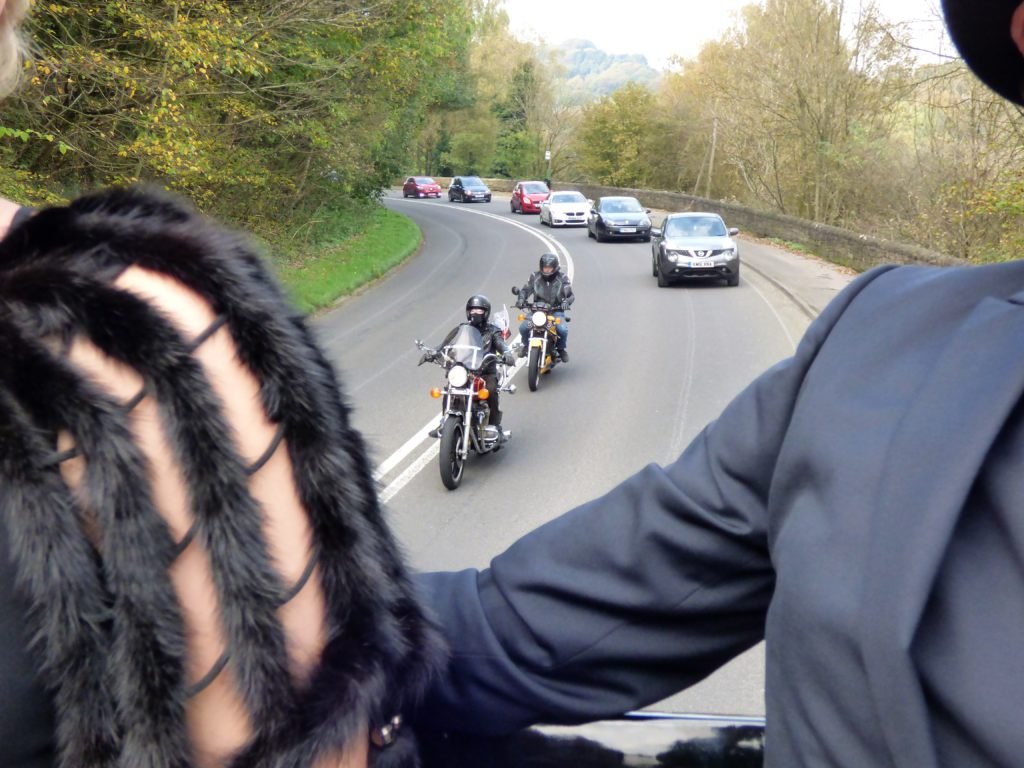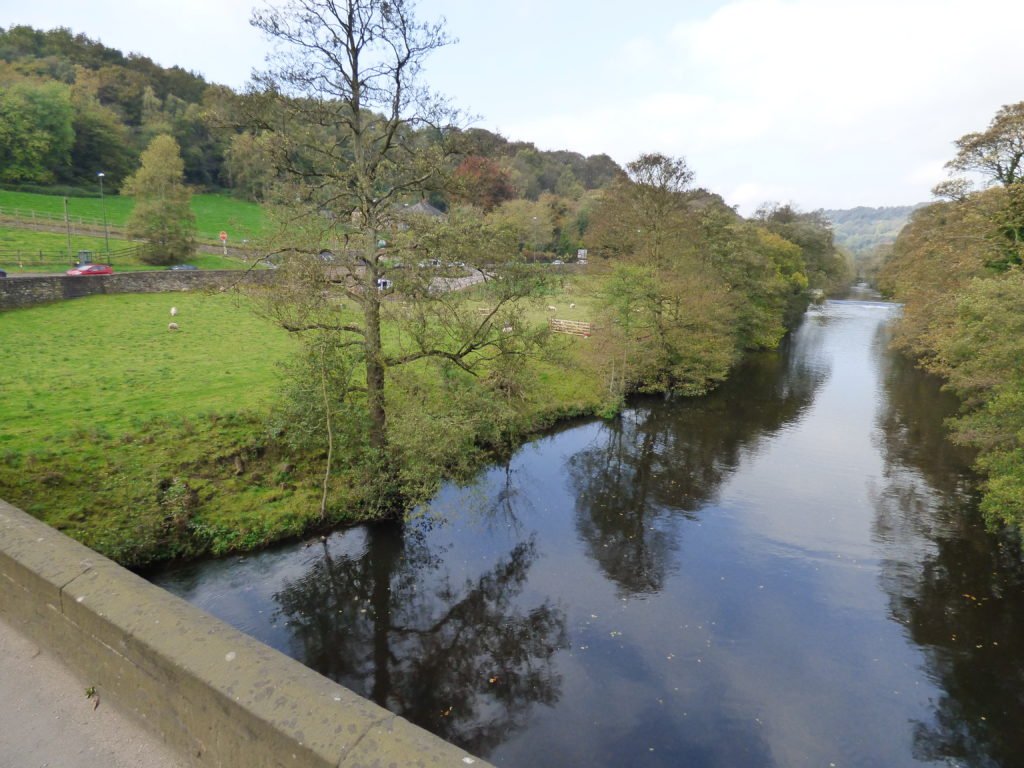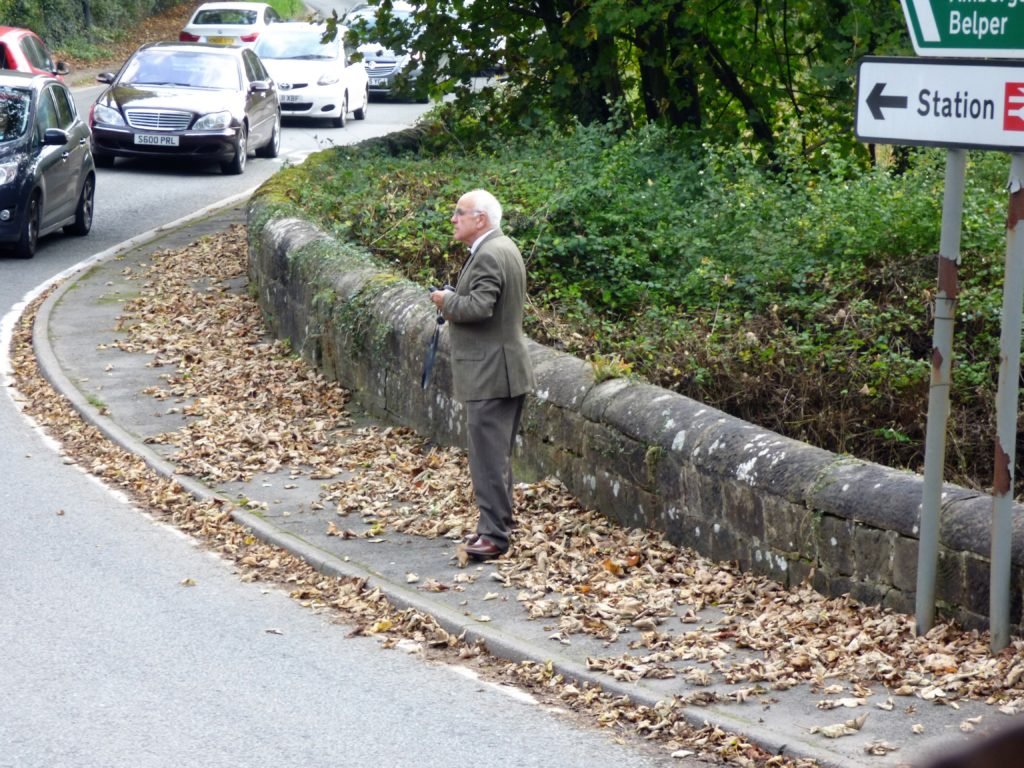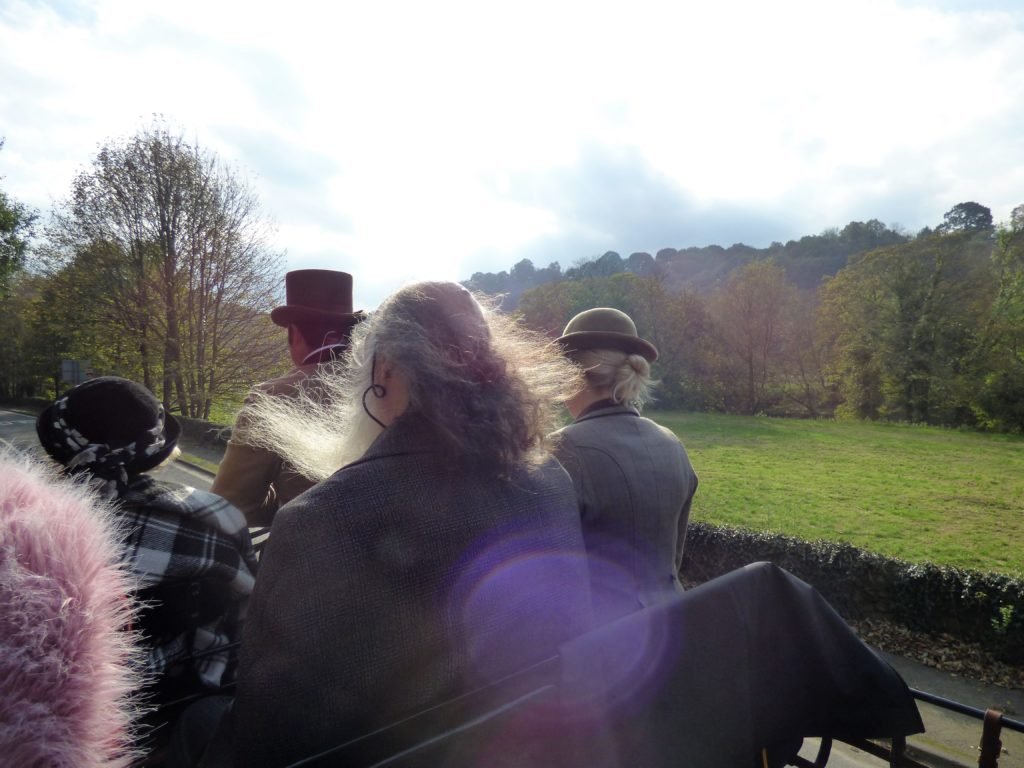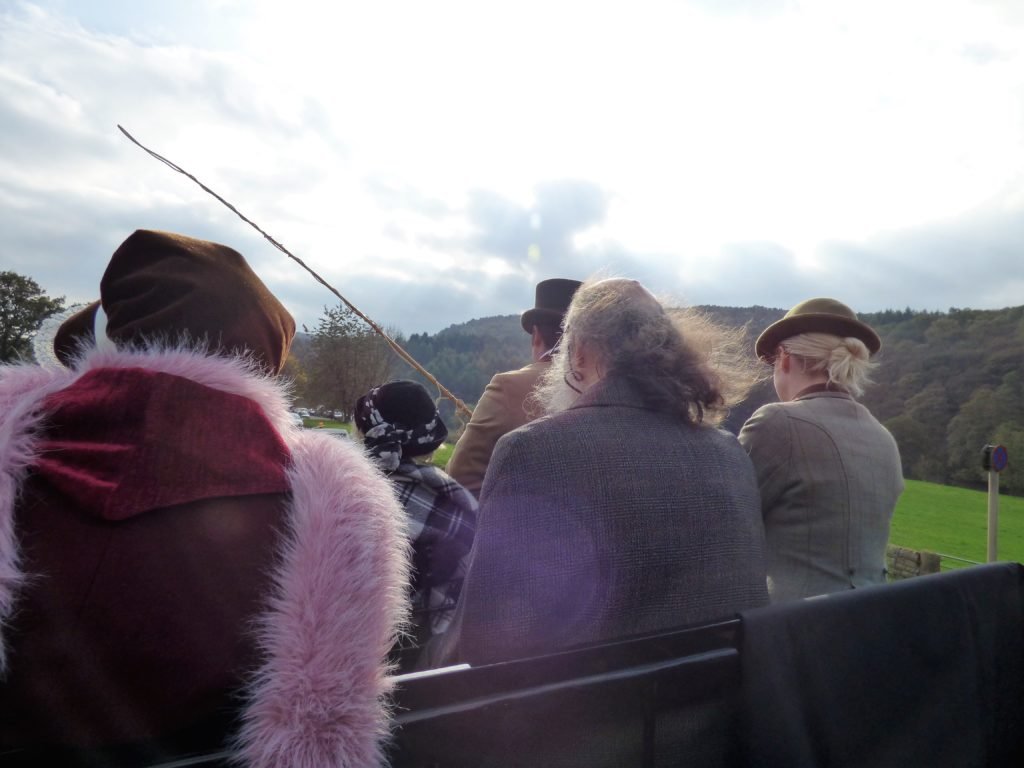 Very useful little spot for bag and umbrella!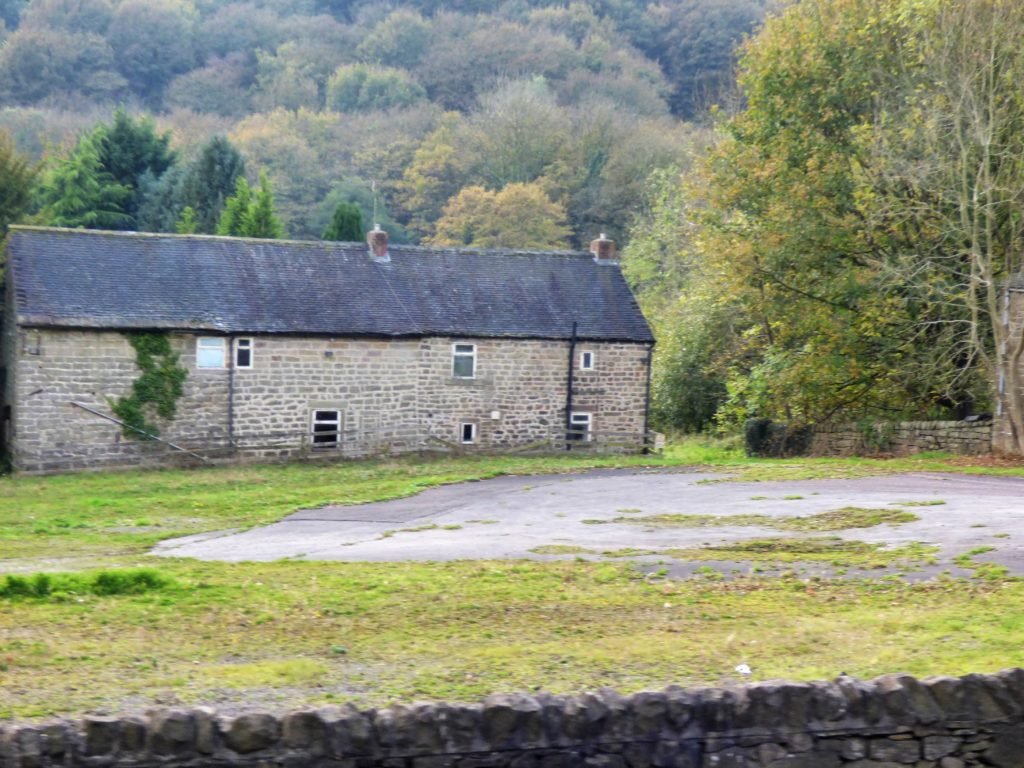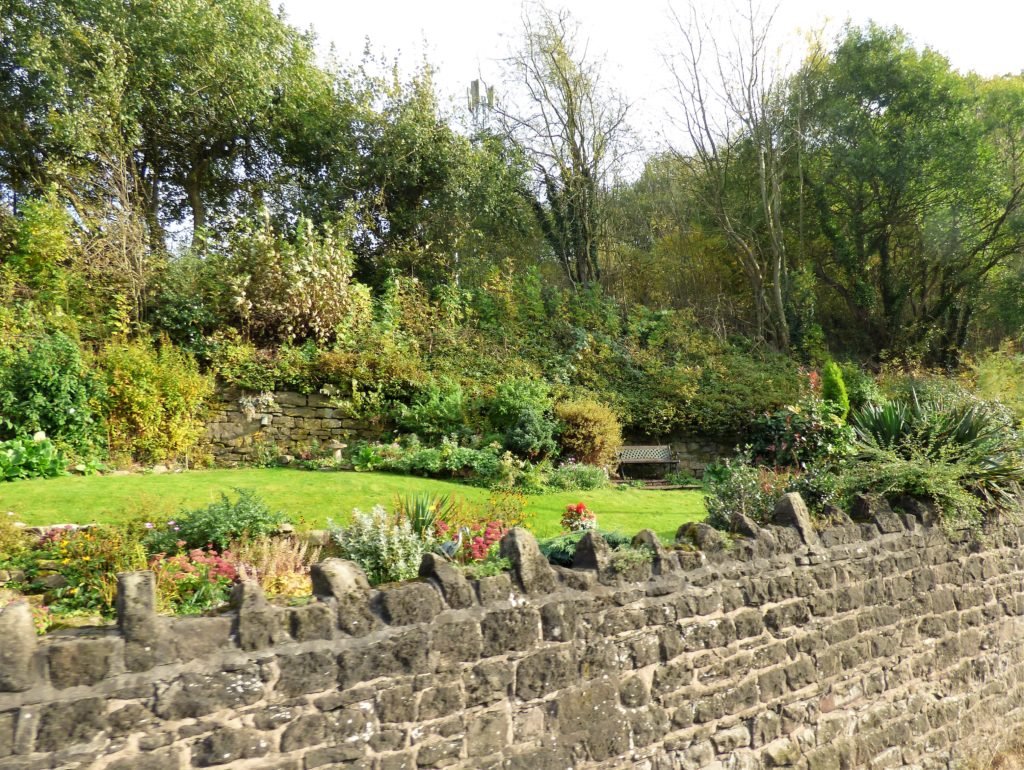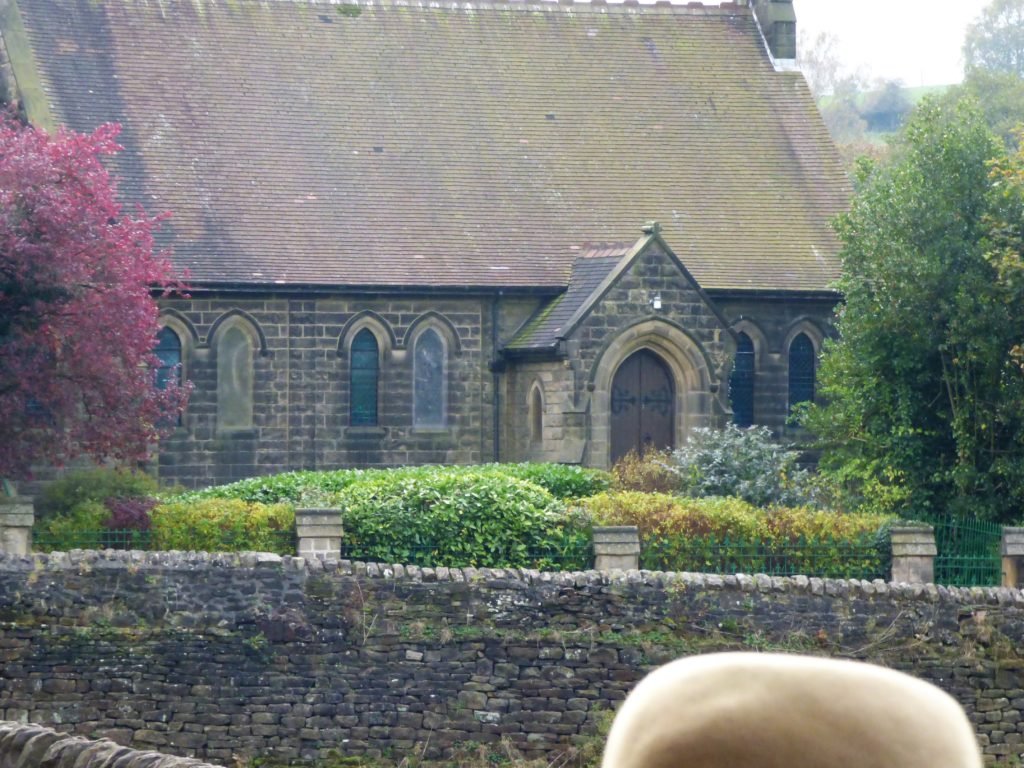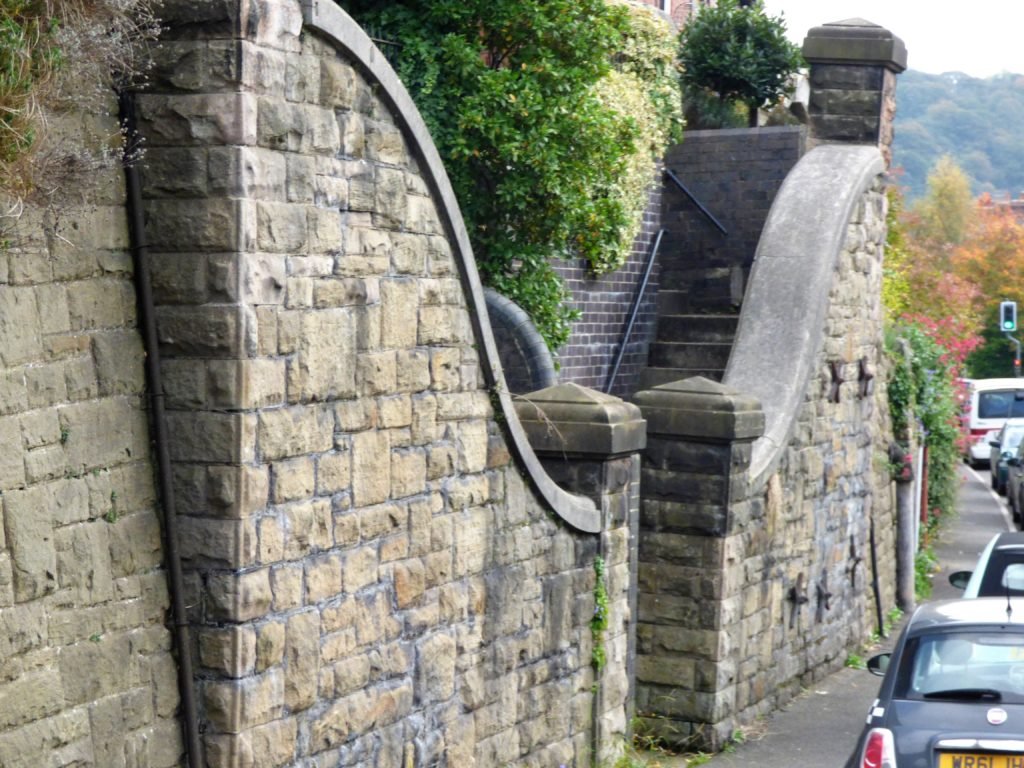 The sun shining through the clouds was majestic!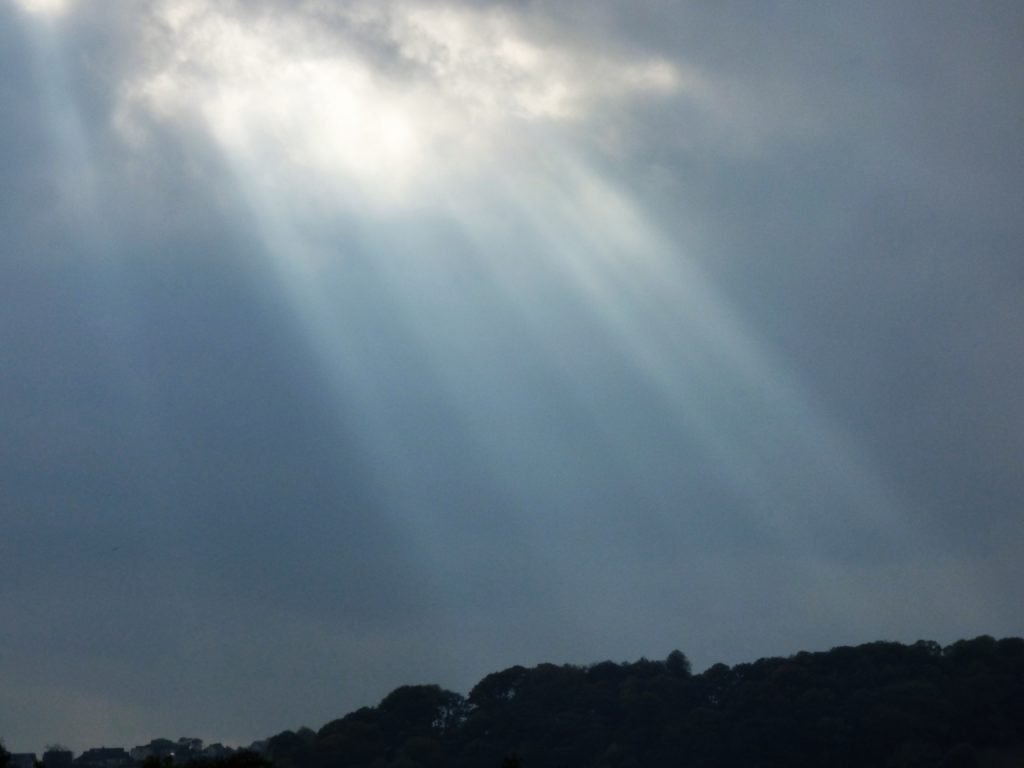 Somehow I don't think we were going fast enough to worry a helicopter…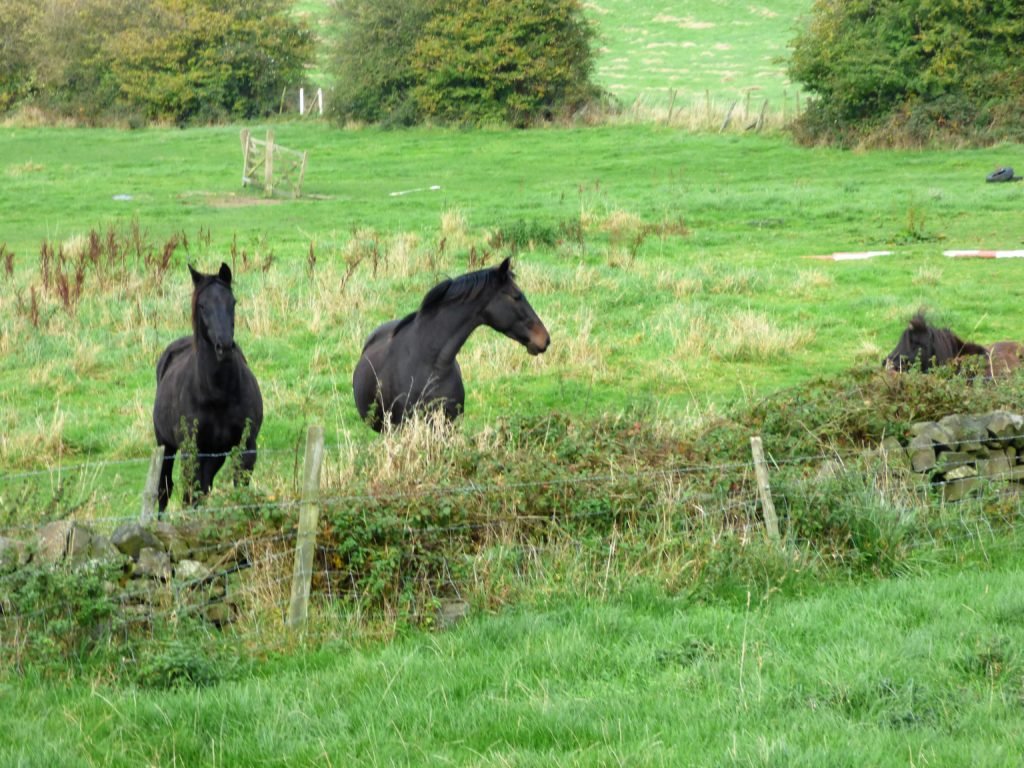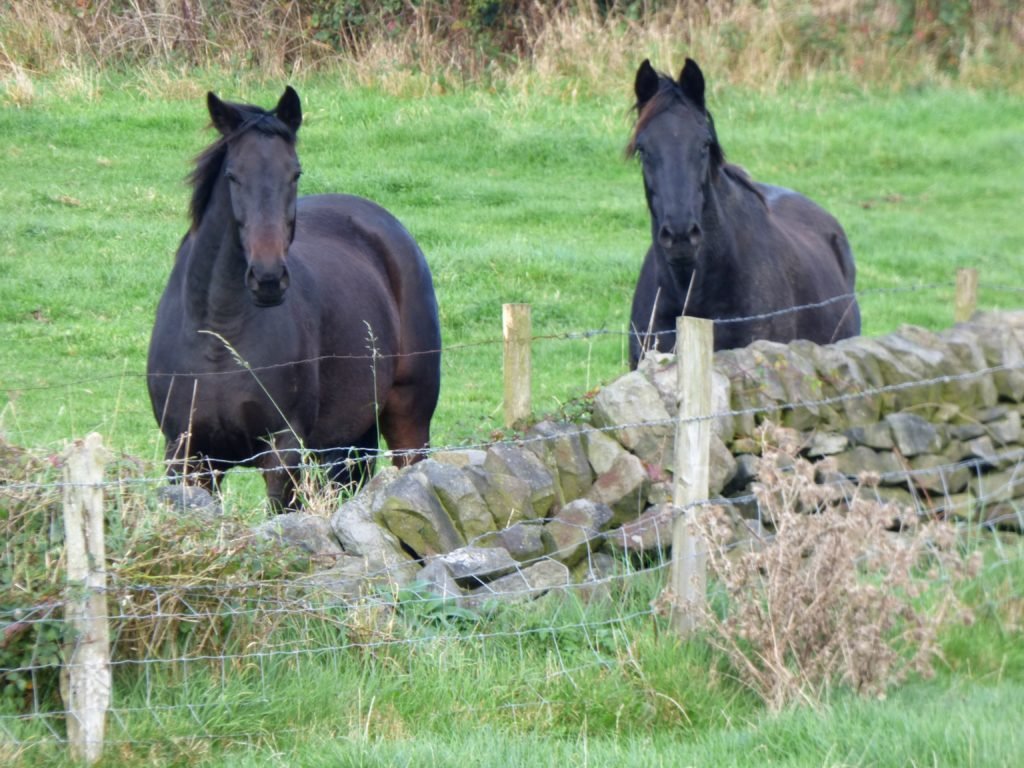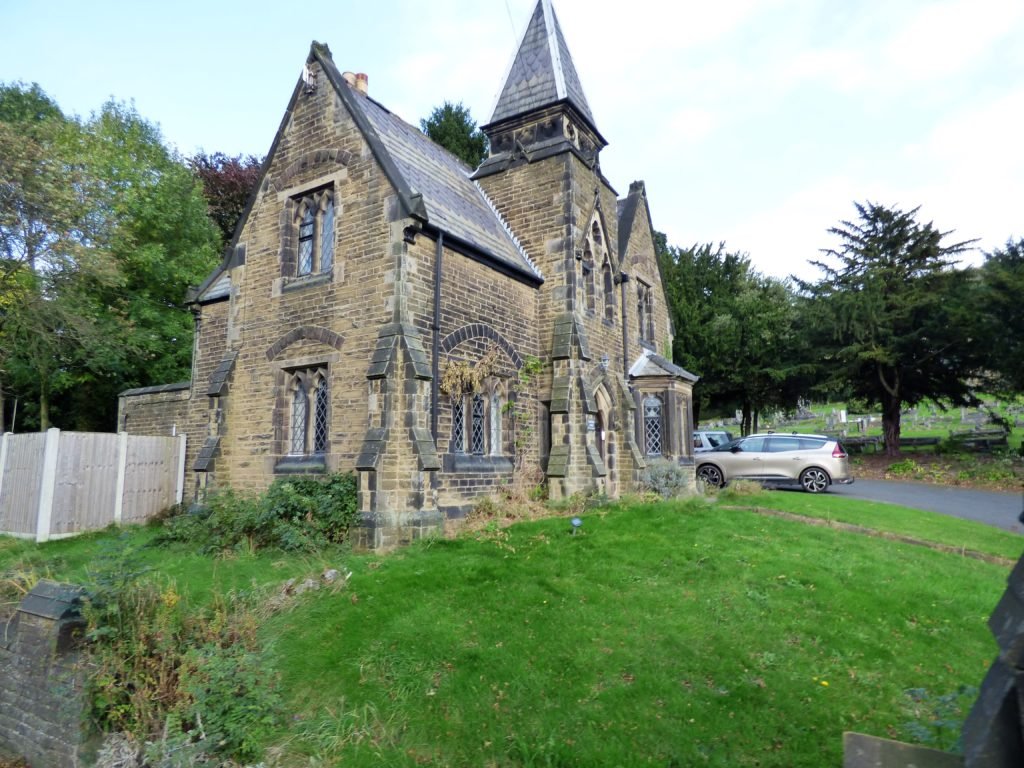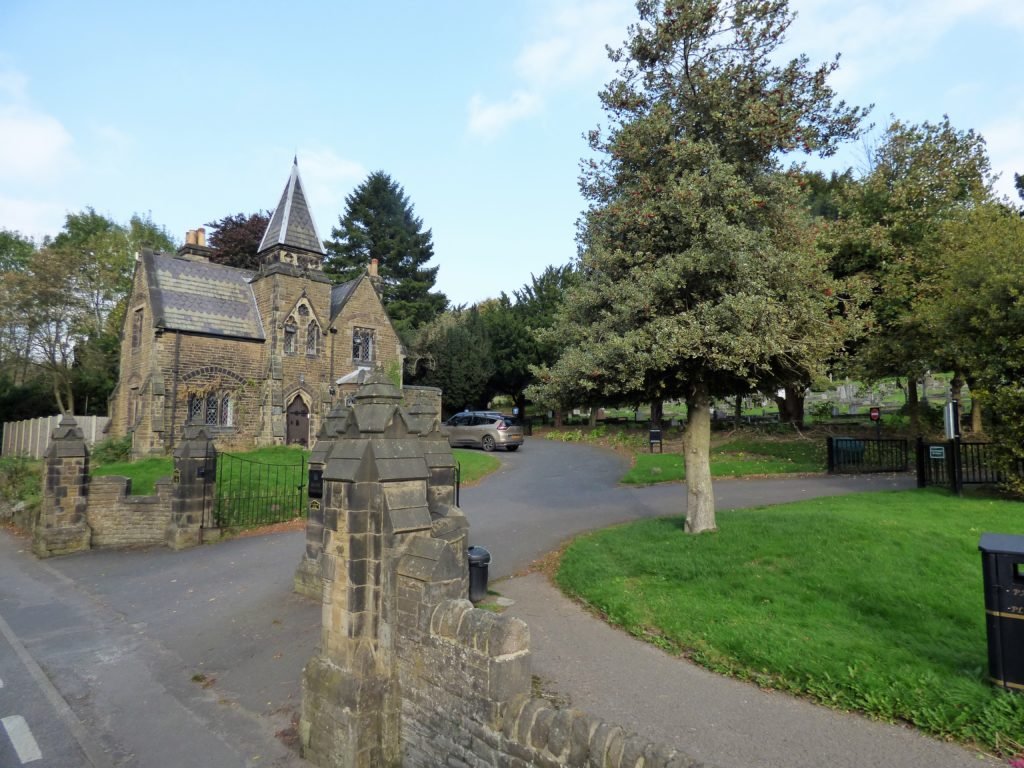 Our wonderful photographer always racing ahead of us – he did an excellent job…
…but we definitely felt sorry for him when he dropped his phone mid-sprint…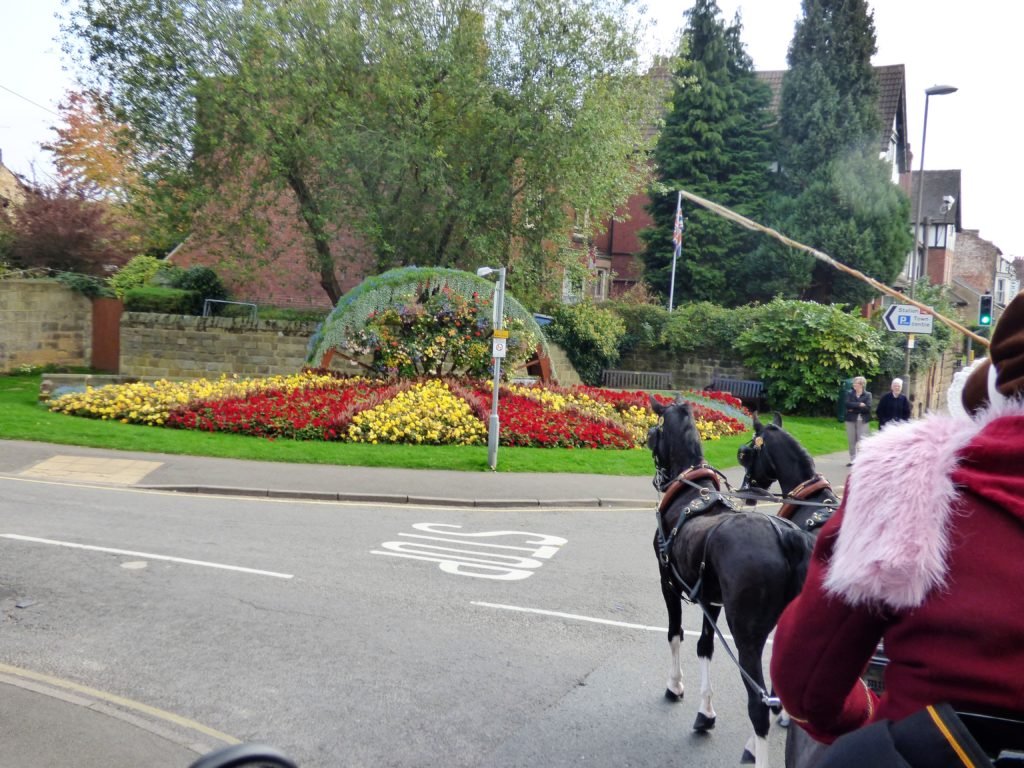 …and safely arrived at our destination, the lovely Lion Hotel…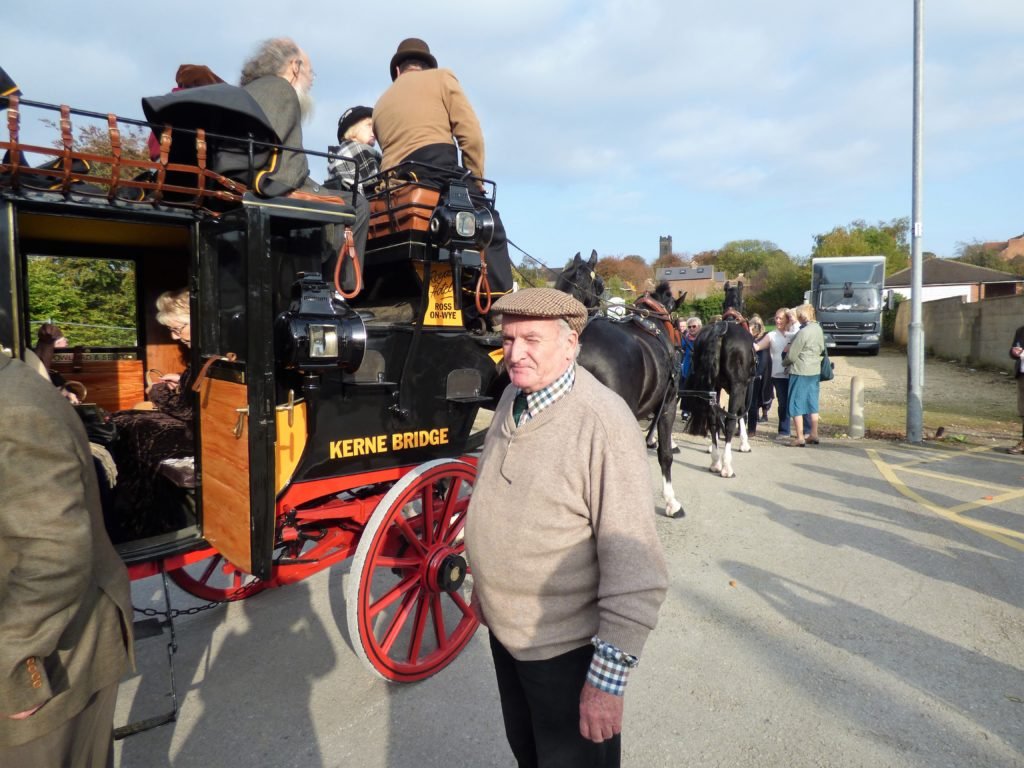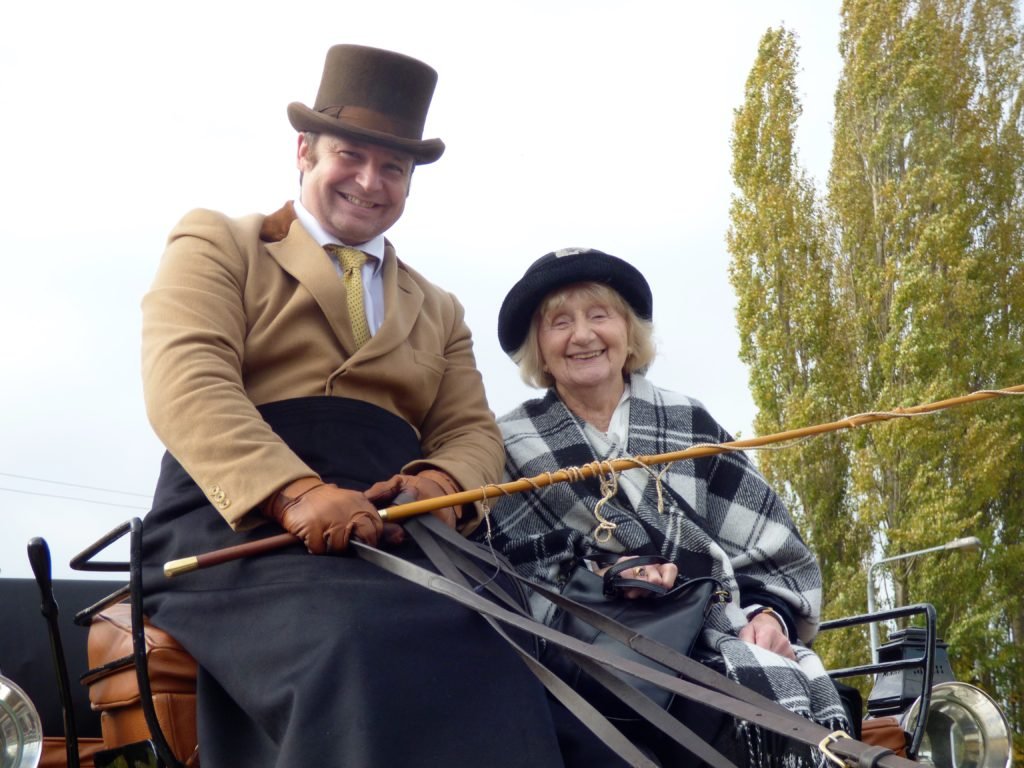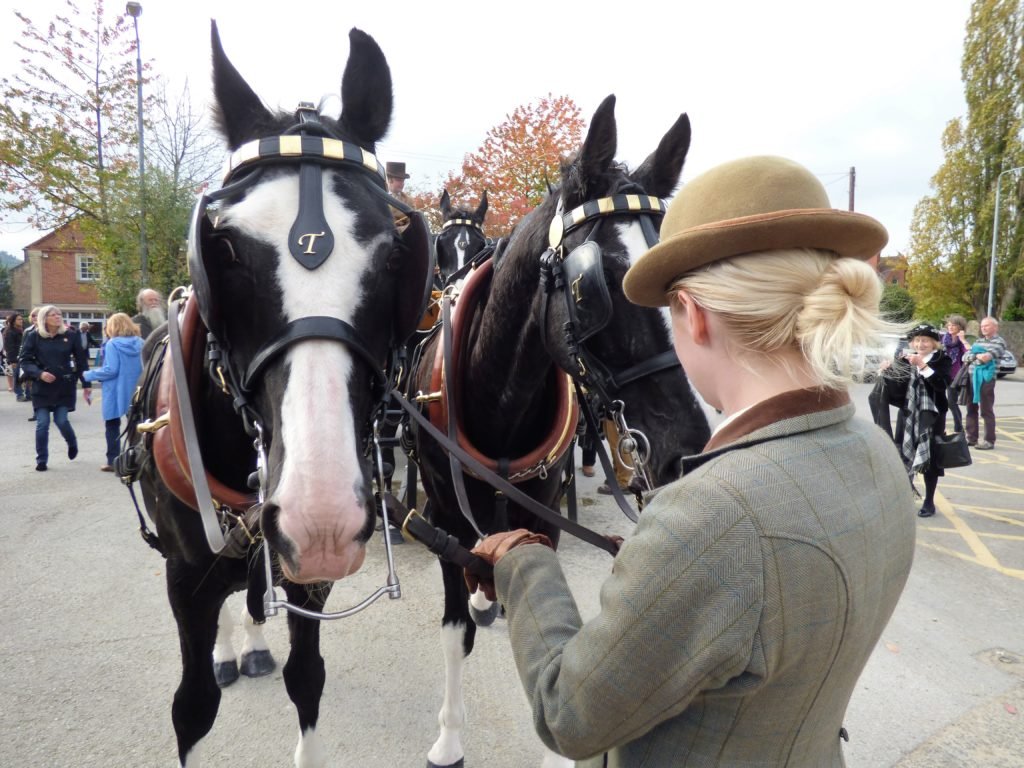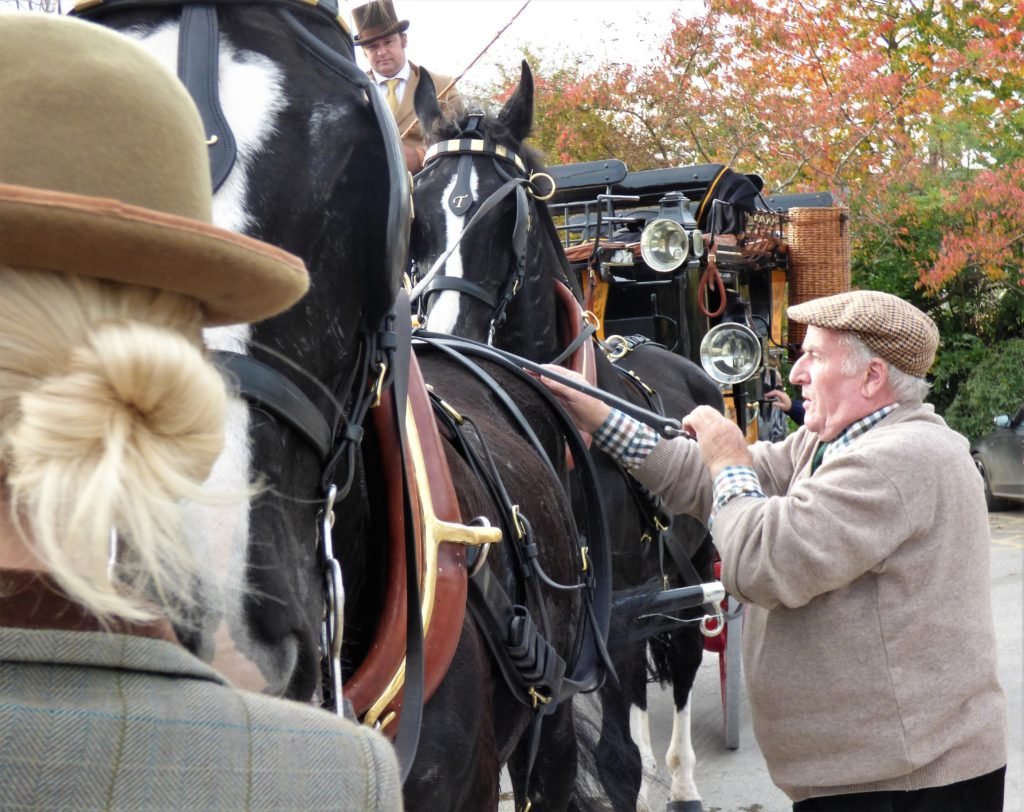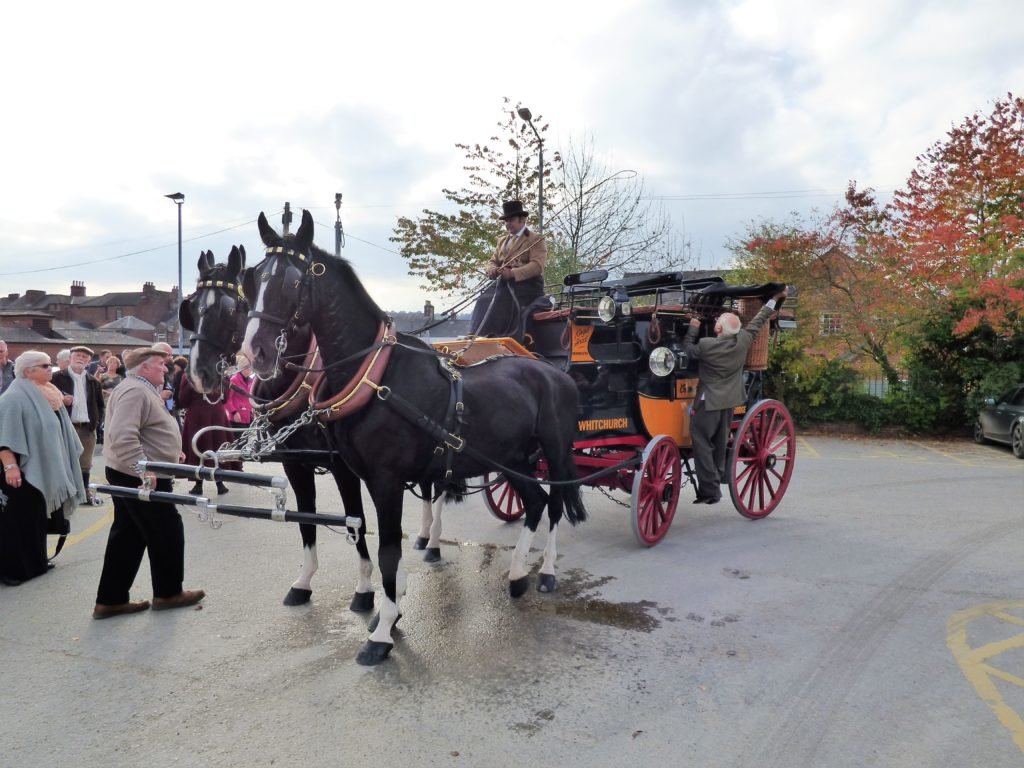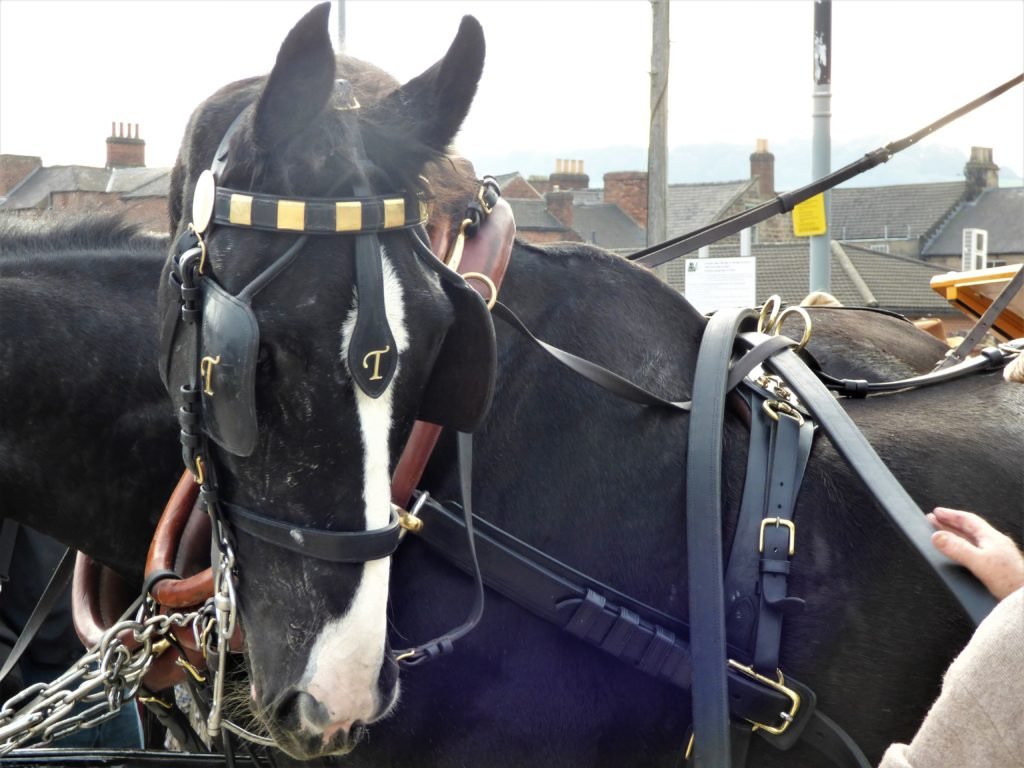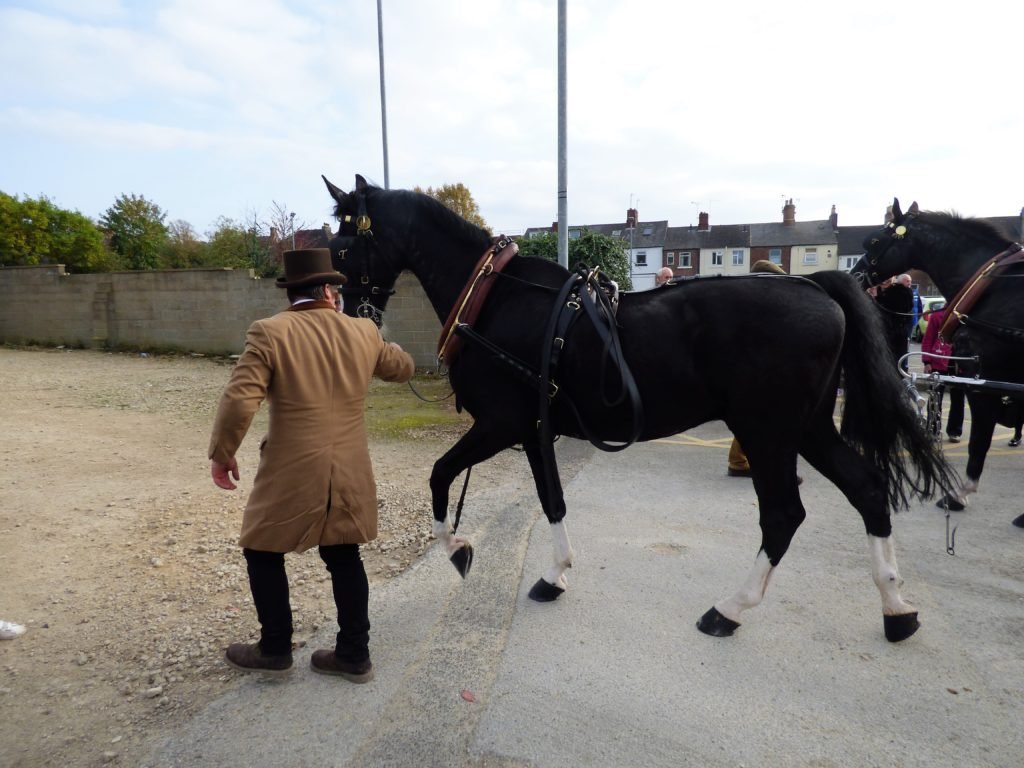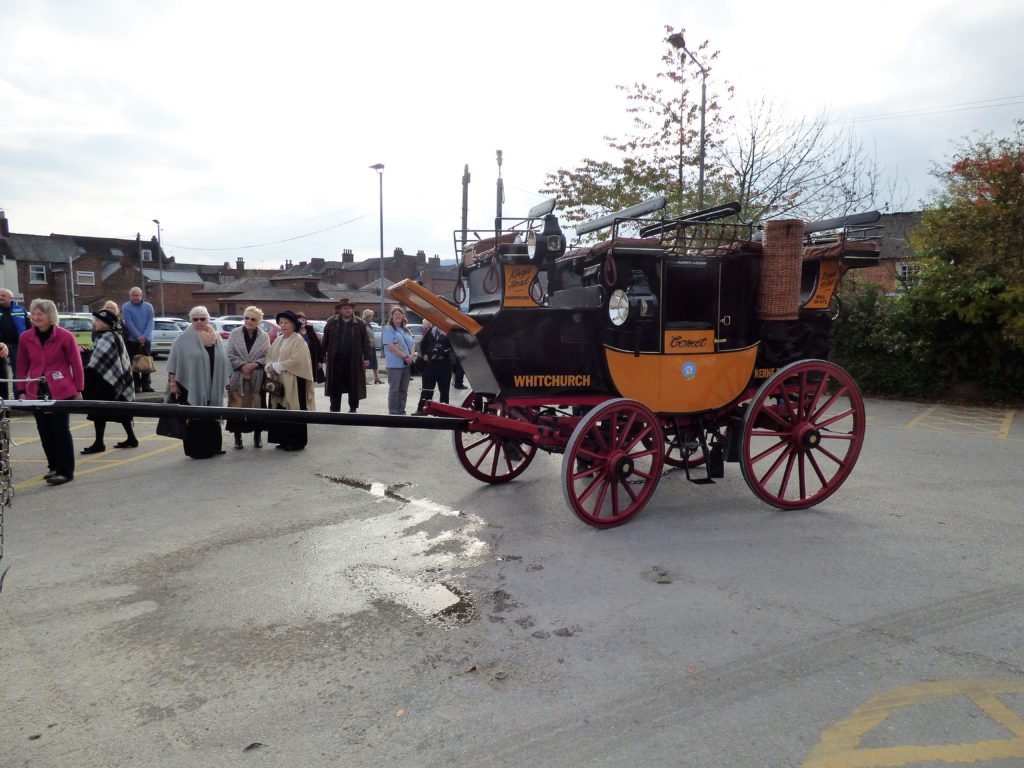 Early dinner with lovely new friends…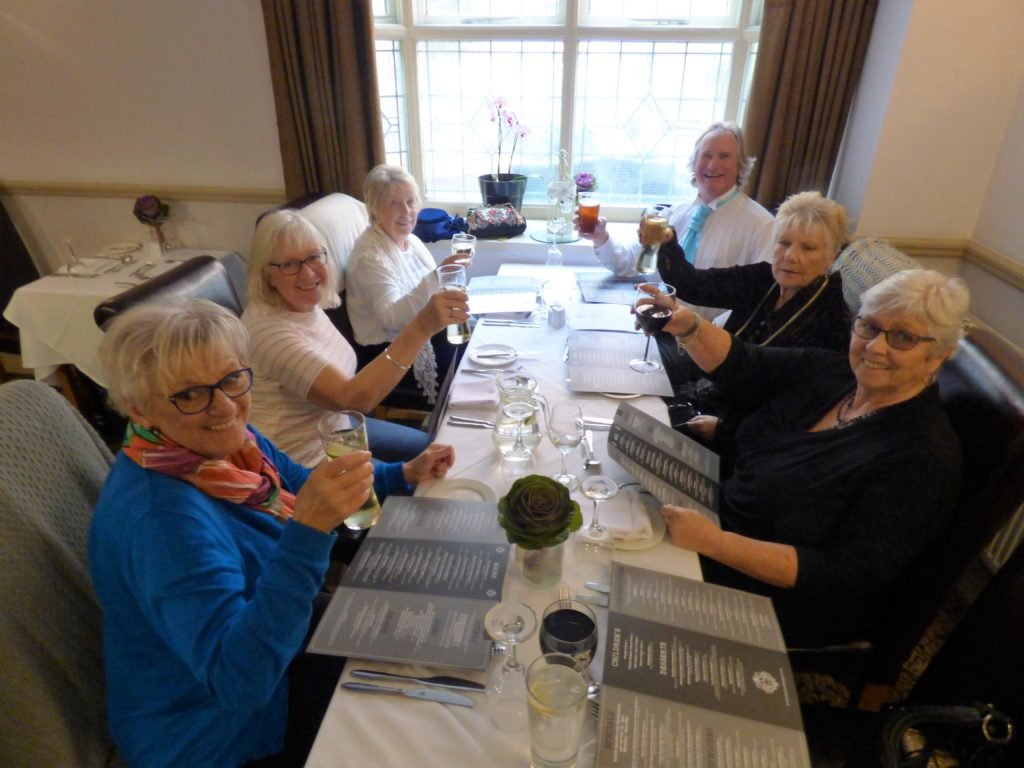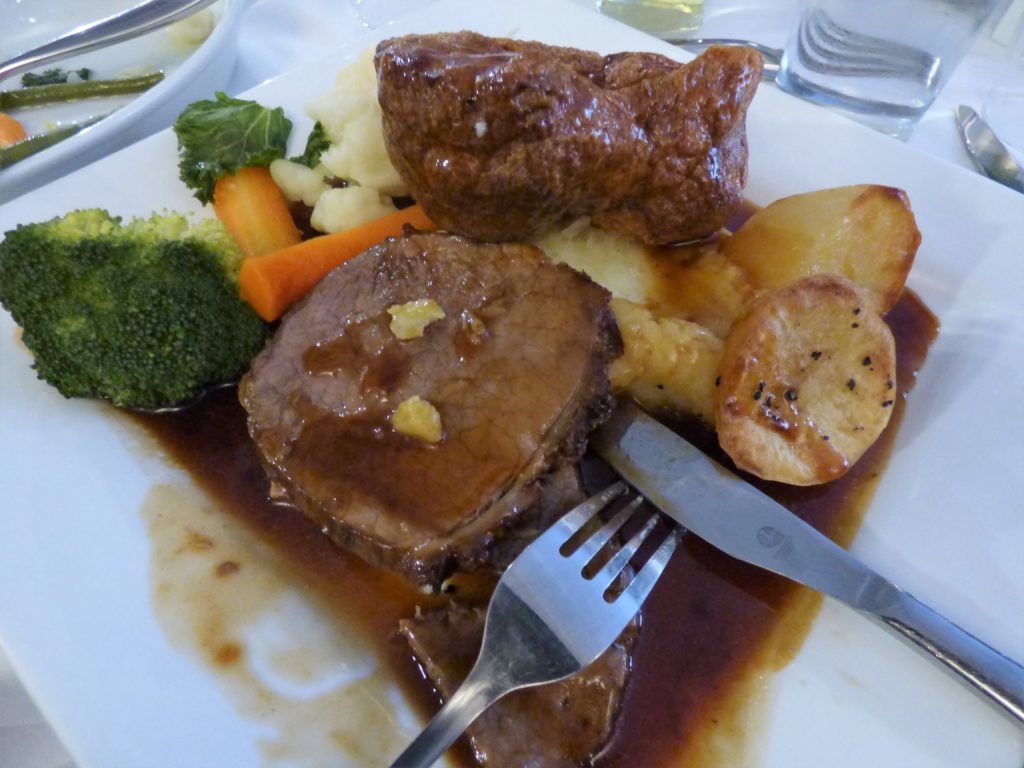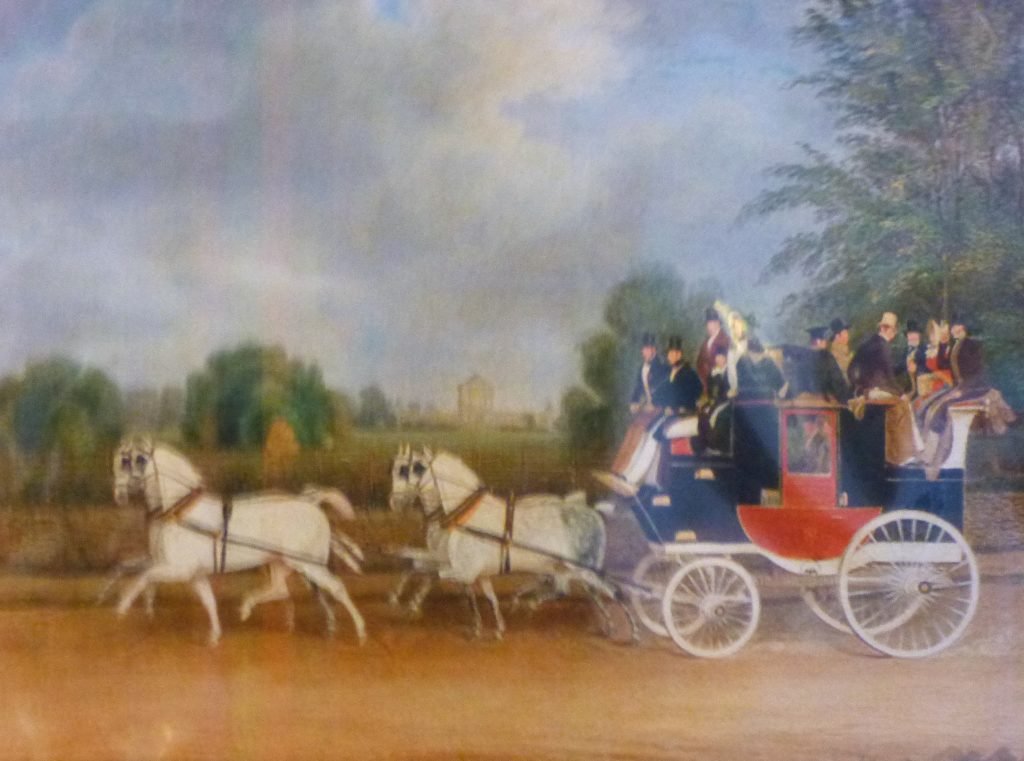 …and then back to the Greyhound to change…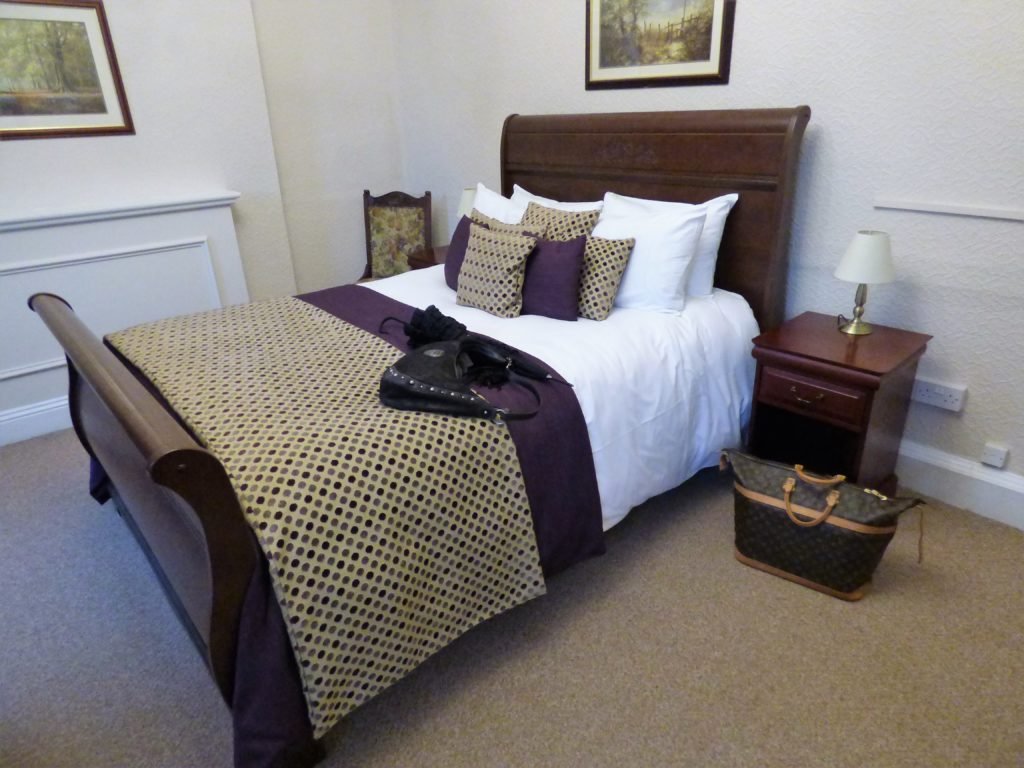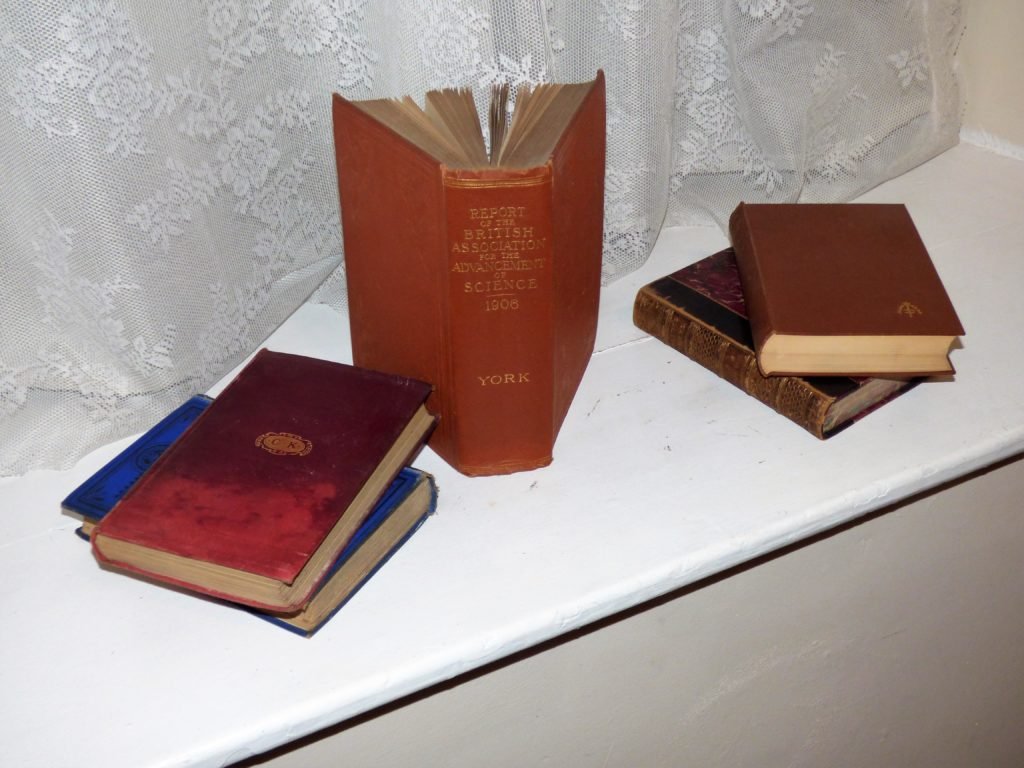 …and back to the Lion for wonderful local music…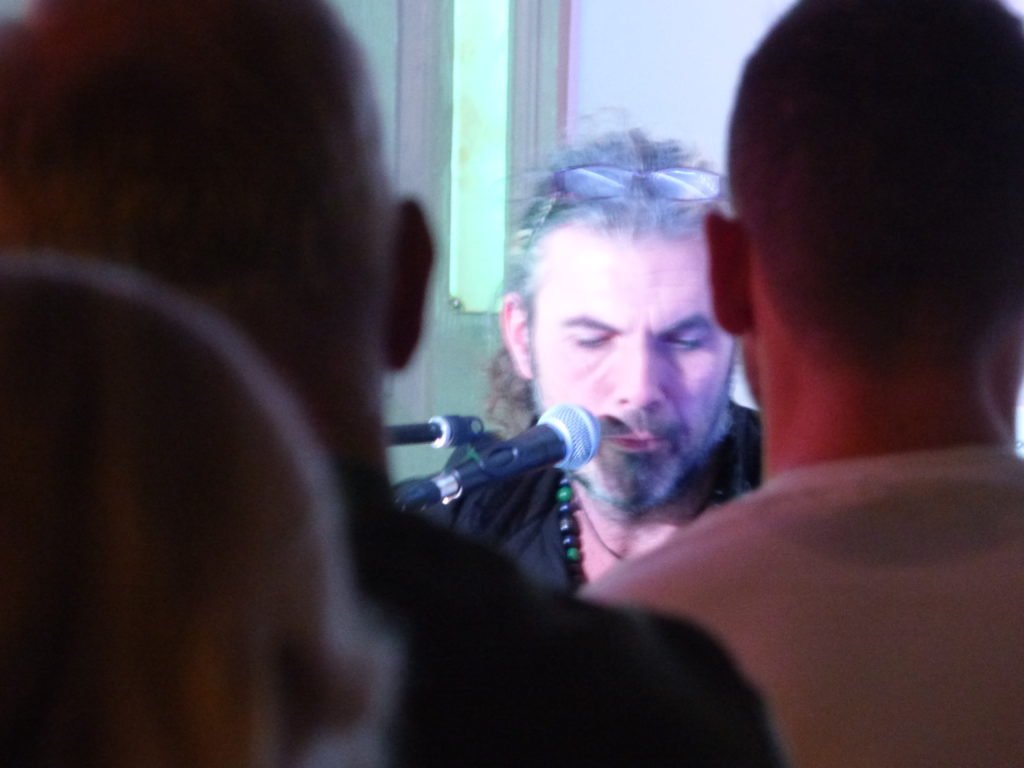 Breakfast the next morning…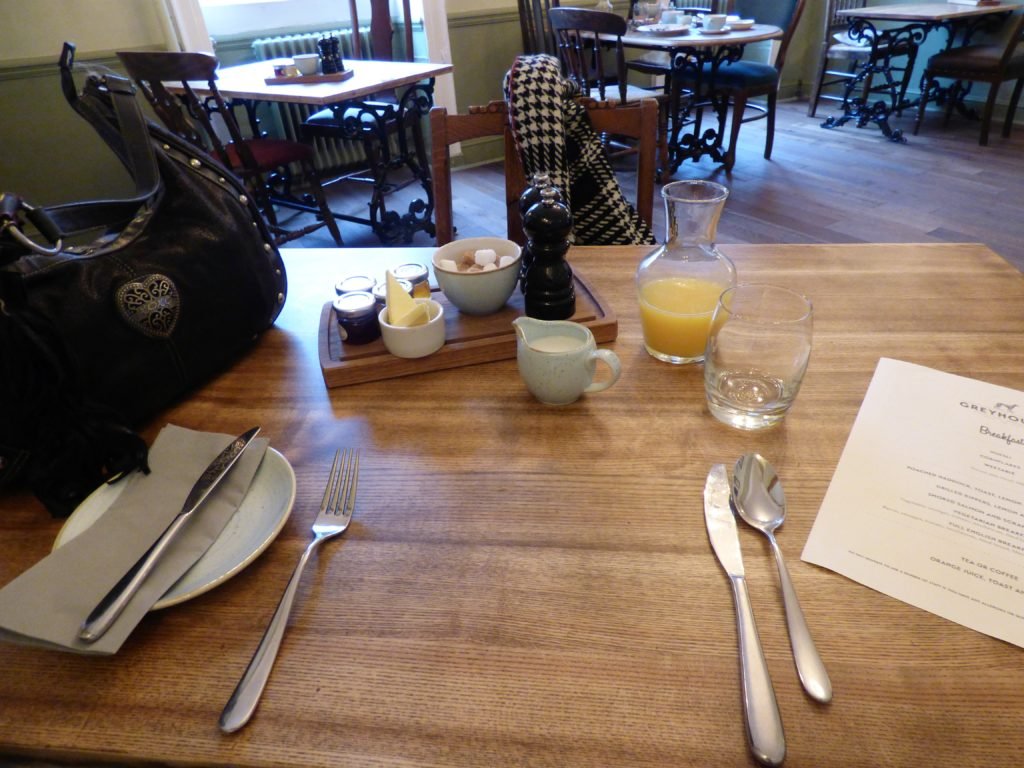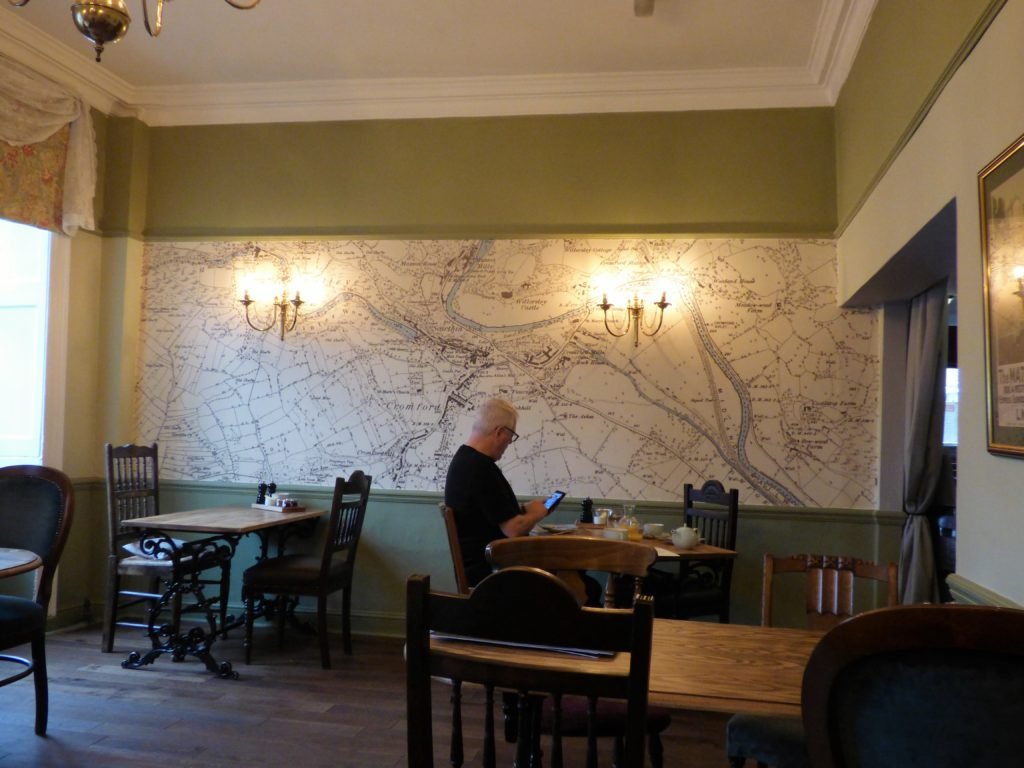 …and then I was off on my next adventure…
What a magnificently lovely day!  This was indeed one of the best days ever…
~ Bella