It is another glorious day (Monday) here in Lido di Ostia!  It is a little overcast, but the sun is shining, it is around 20oC and barely a breeze…
By the way, here is a map giving you an idea of where Ostia is in (the blue dot) relation to Rome – about an hour away.
My first stop was the bank to get some cash.  I had already gone hunting to find an ATM but not being successful, eventually asked Andrea (who owns my apartment) and he advised that there are several, but they are all inside…
I don't know if you can tell from this photo (there was someone using the ATM and another waiting after me so didn't want to be too obvious) but to enter a bank here, you not only go through the first door, but you then need to enter through a second secure door…  It feels like airport security!
Anyway, cash procured I decided to go and check out what is reported to be Lido di Ostia's number one tourist attraction – Pontile di Ostia (or the Ostia Pier)…
It is only a 10 minute walk and on the way saw more 'interesting' parking…  LOL!
…and no, neither ASSHOTEL nor Hotel Ping Pong are someone's idea of a joke… (and ASSHOTEL is the National Association of Hotel Entrepreneurs…)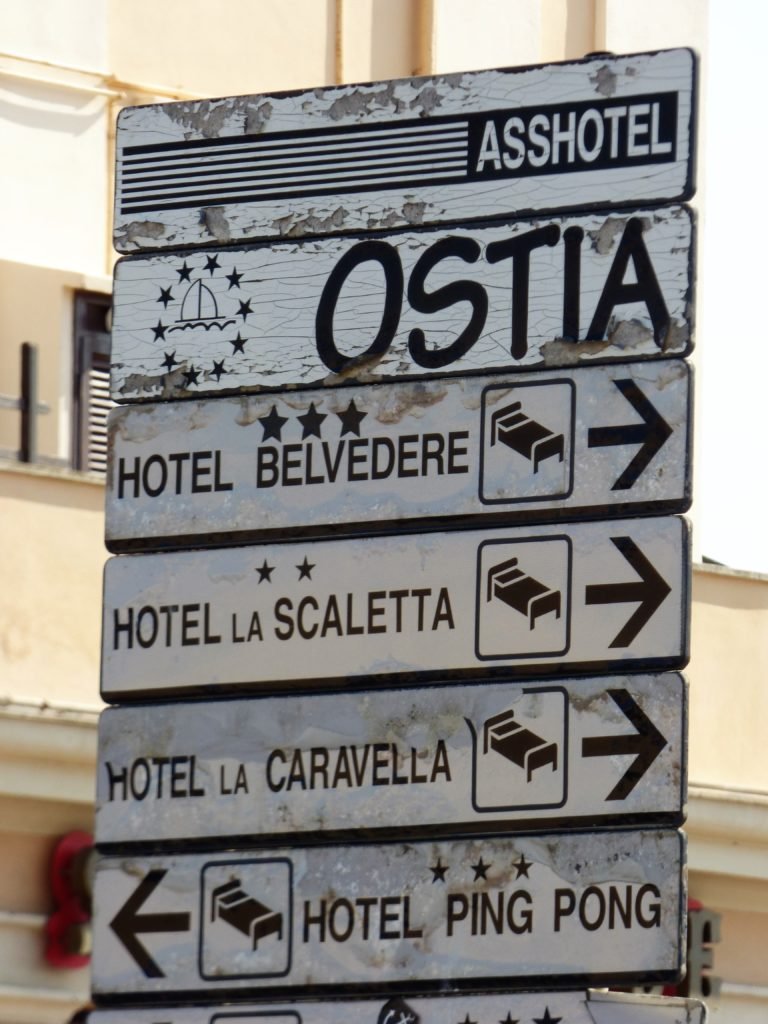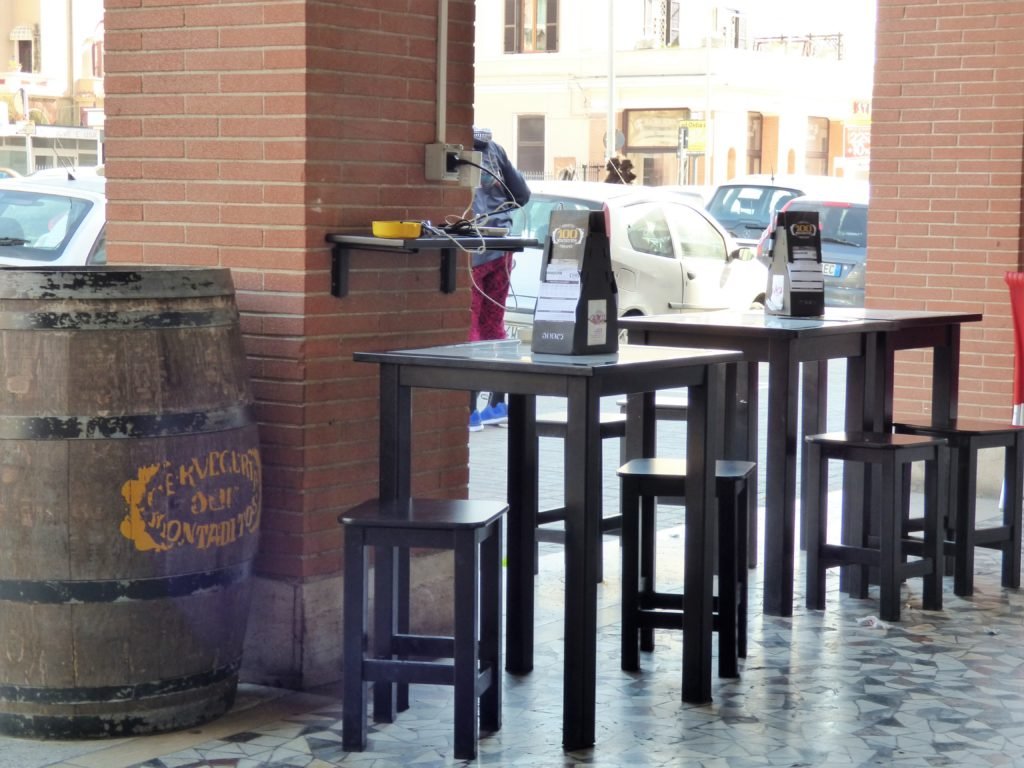 Stopping for some lunch and a glass of wine, I was amused to watch the man in this Navara SUV reverse into the huge green garbage bin, and push it back about six feet (it was originally near the large pole) to make room for him to park…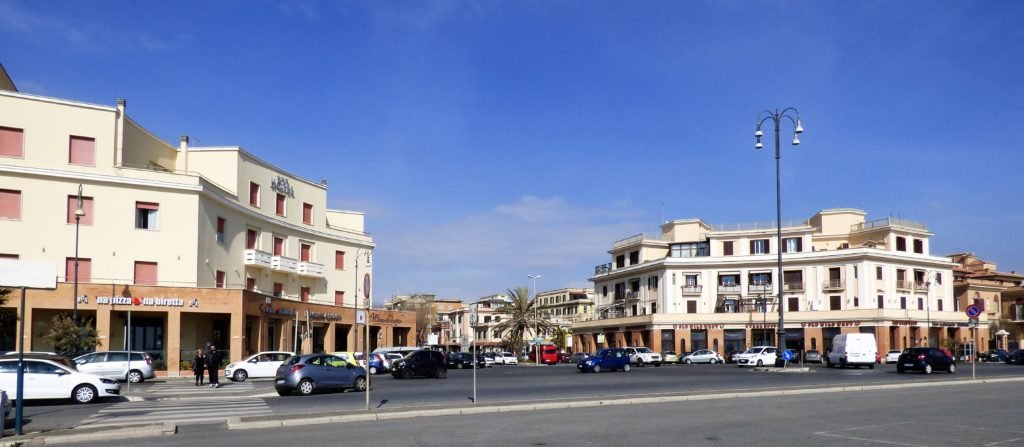 It appears they are building many more bathing sheds in time for summer…
…and this is the legendary pier…  Hmmmmmm………….  I am not quite sure what makes it the number one attraction, but ok…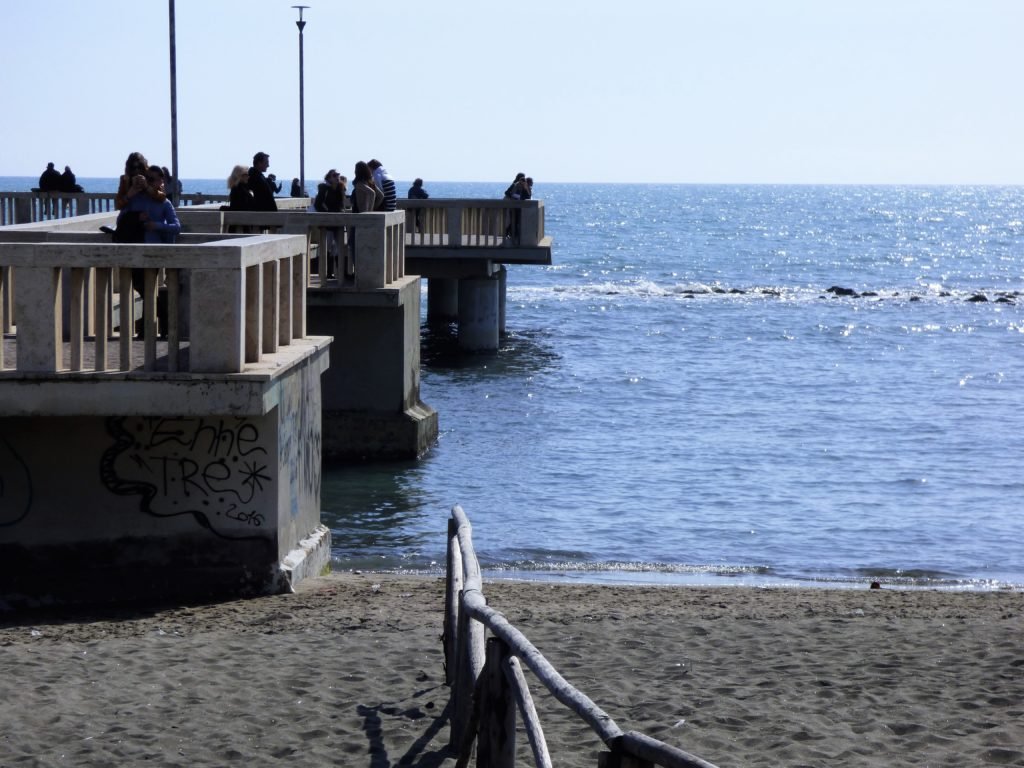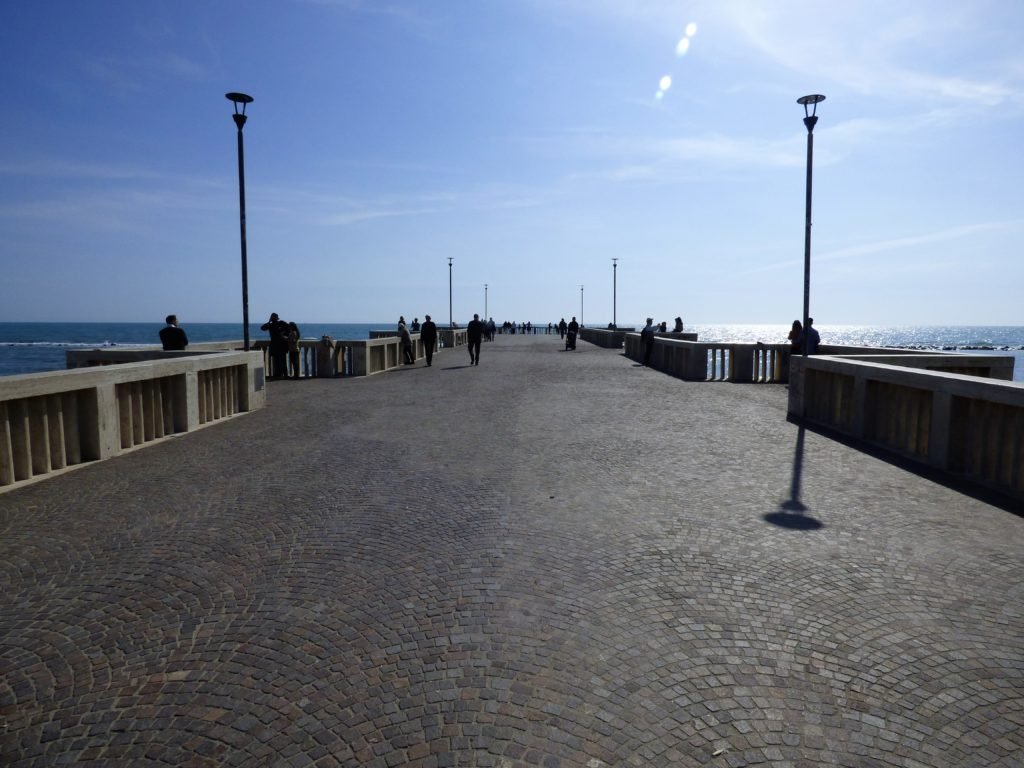 …all the stick-like-things in the distance are masts – the marina is about a 45 minute walk and is on my agenda for another day…
This photo below gives a better indication of how far to the marina…
No, these are not beach towels belonging to a race of giants – they are blankets for sale…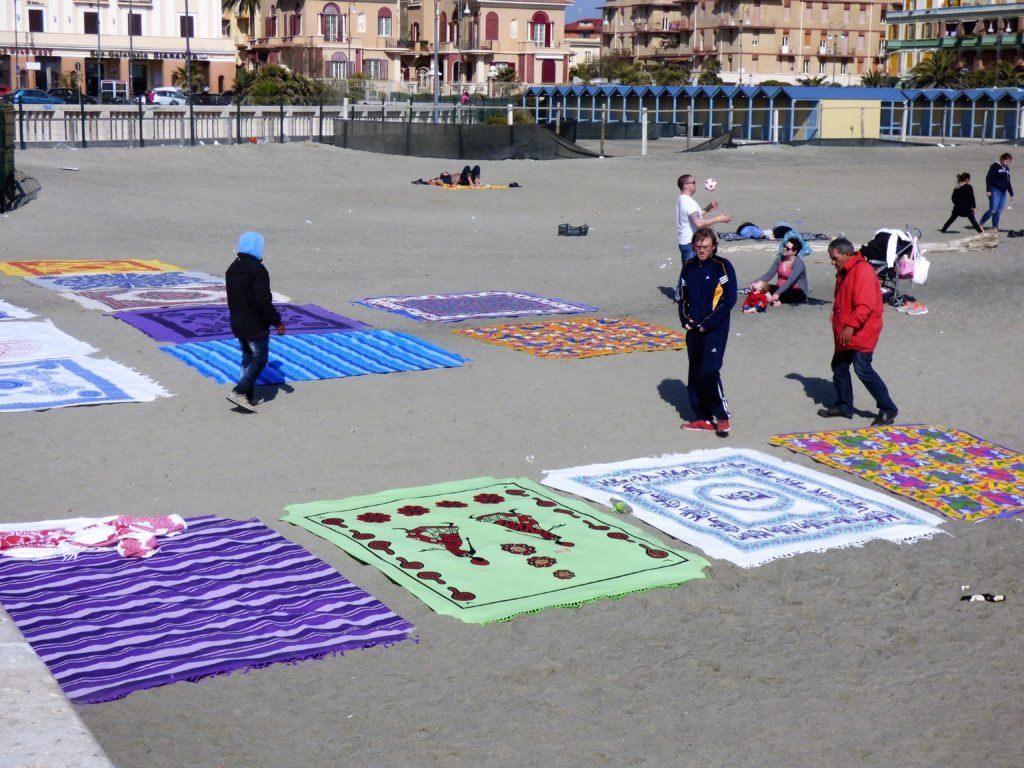 I was fascinated to see so many people fully dressed – many in business attire – reclining on the beach…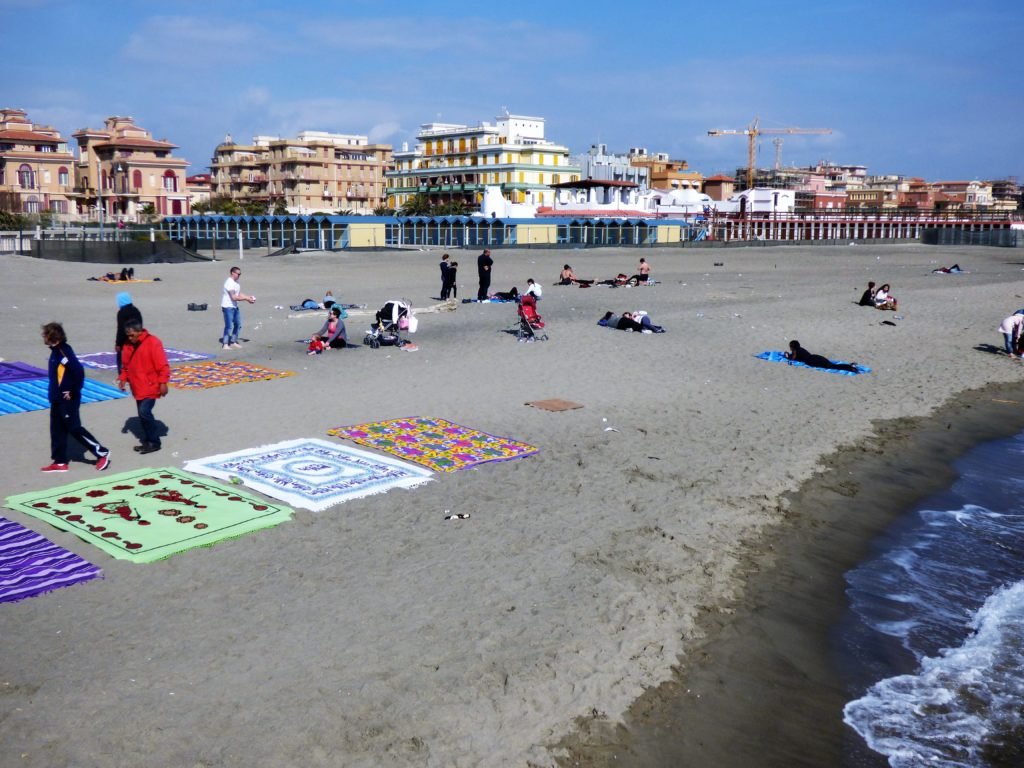 …and I am not sure what these two were up to – but it seemed to be a very unorthodox method of boating…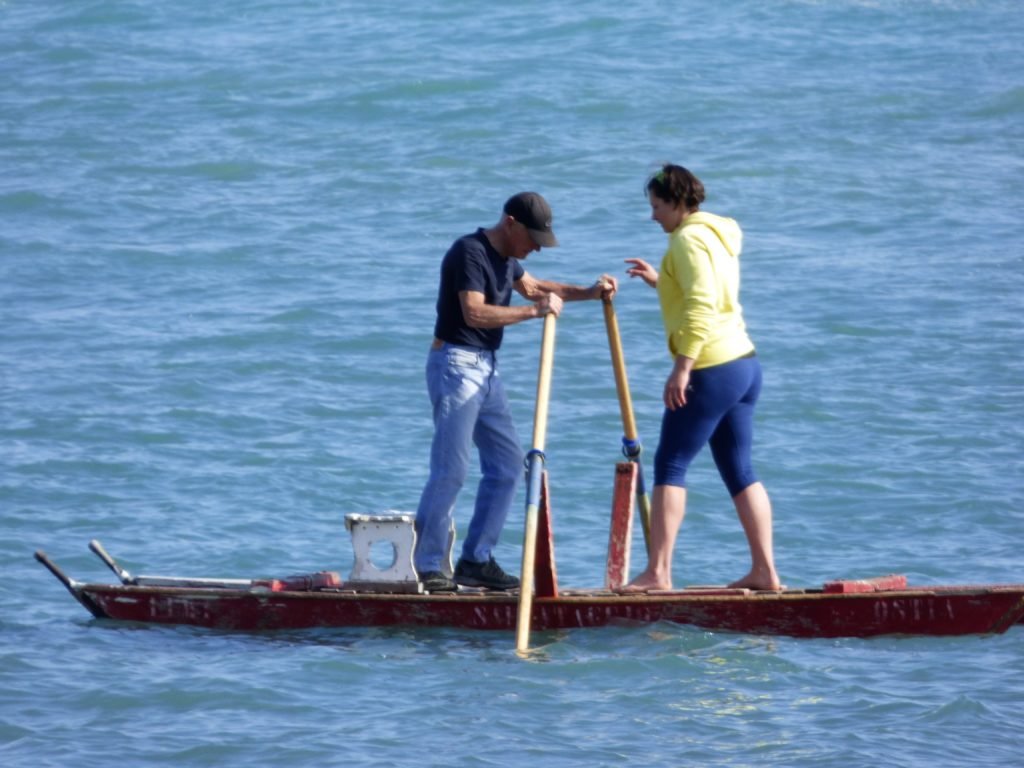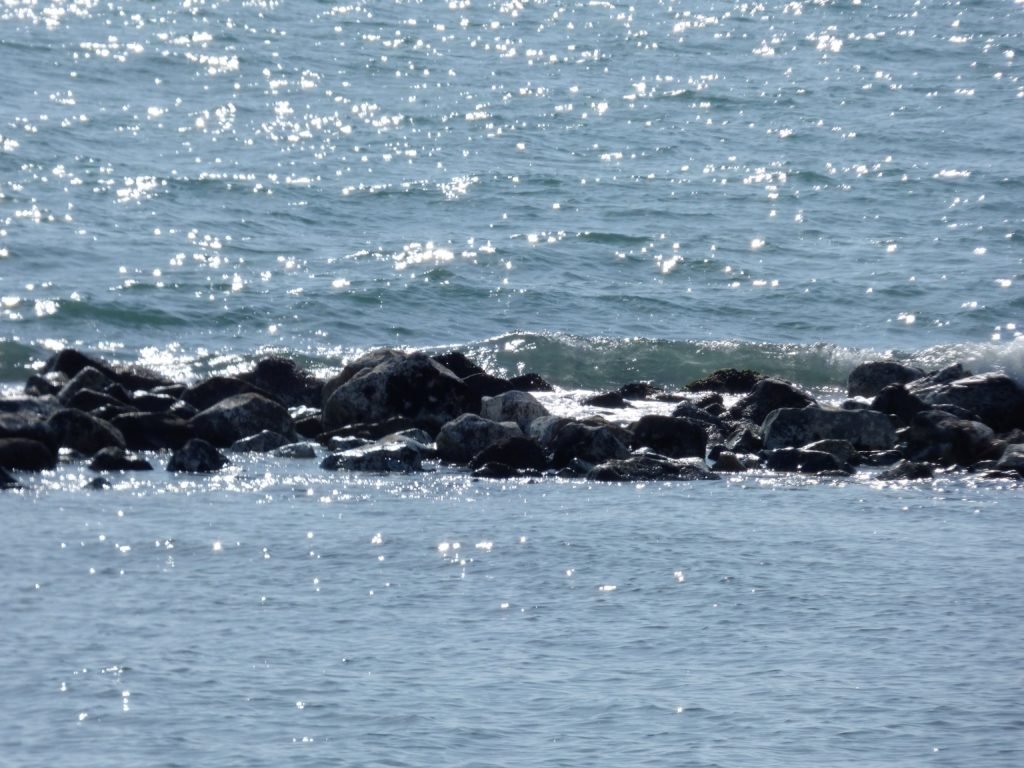 …and alas, Romeo left Juliet to fend for herself…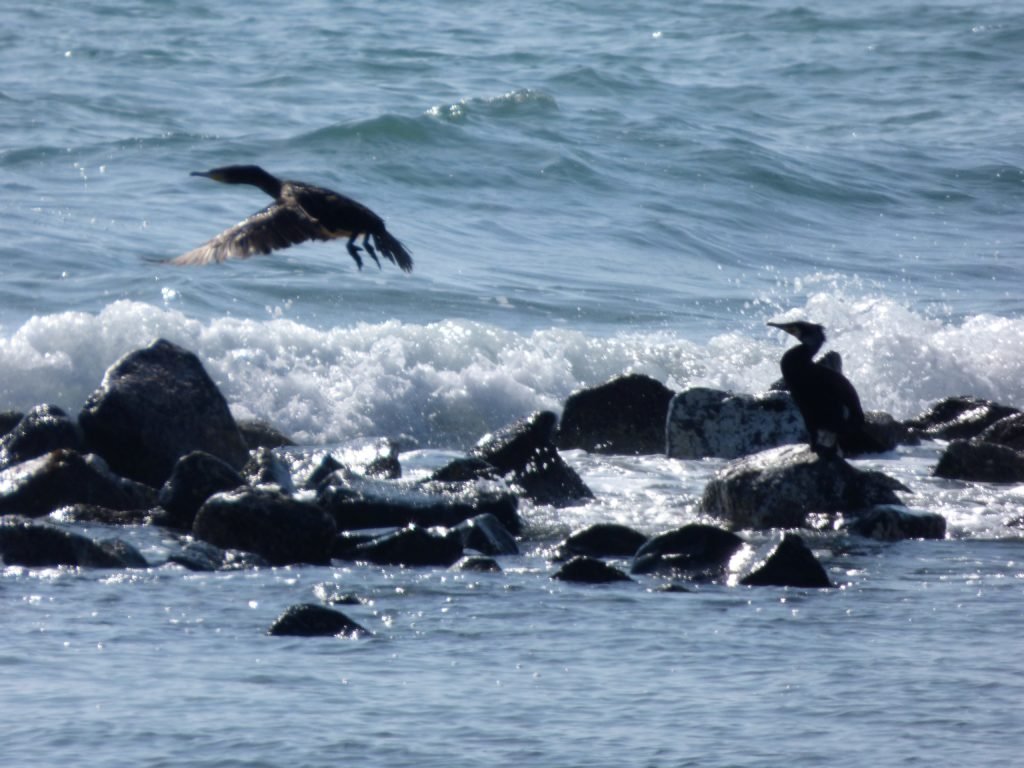 …and another magnificent sunset…
Well, am now back home again and back to work…
Sending love and smiles from Italy…
~ Bella