You know me, I love anything Victorian/Edwardian – and I love anything boat/water related…  So, this weekend I combined those two passions and spent the entire weekend away on "Pilgrim", a glorious small tall ship that was built in 1895!
Walking along beside Brixham Harbour, it is wonderful to ponder what life was like here when the Pilgrim was first launched…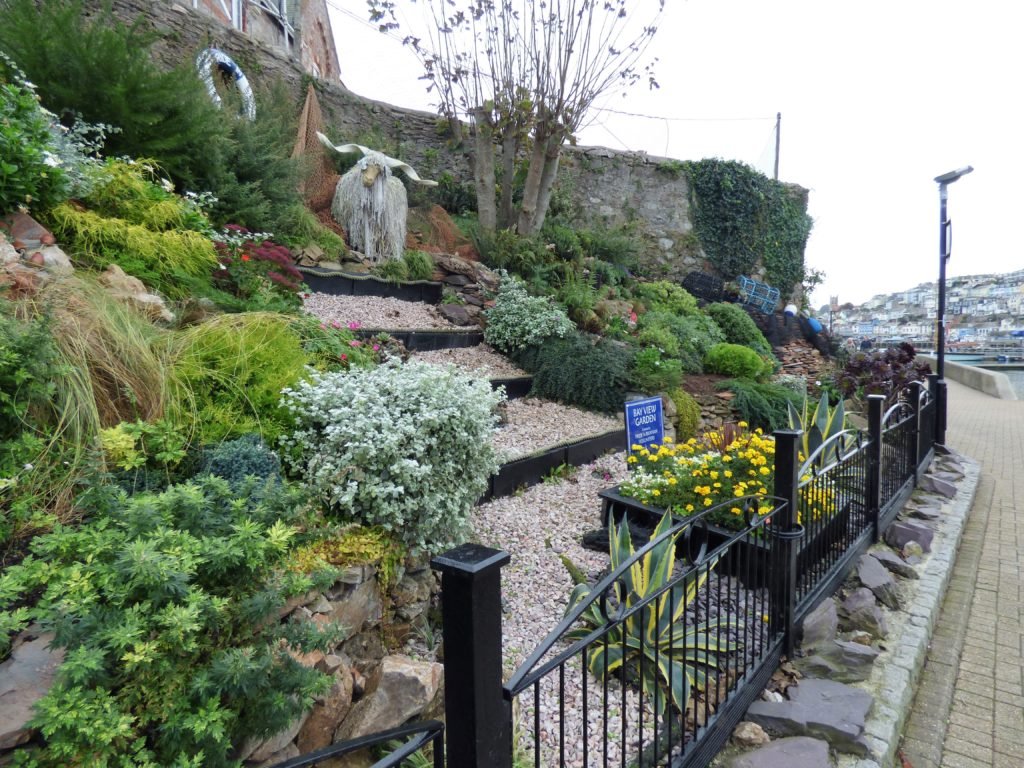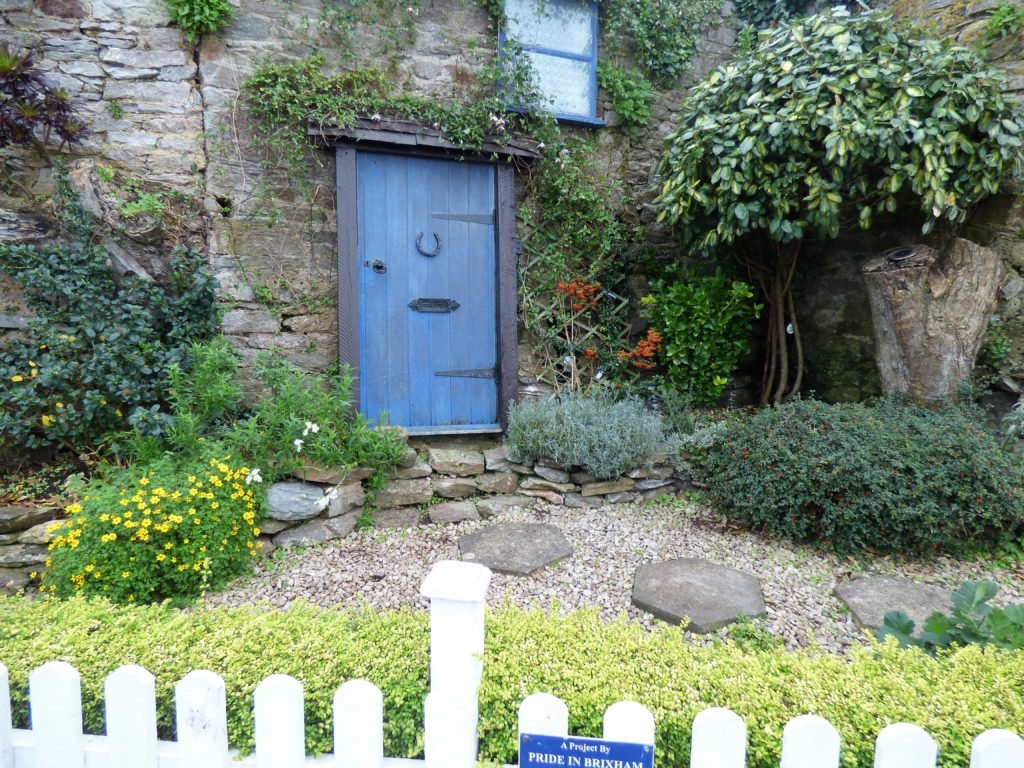 She is the one on the far right…
…and as soon as I was safely on board, I turned off my cell phone and didn't turn it back on again until Monday morning…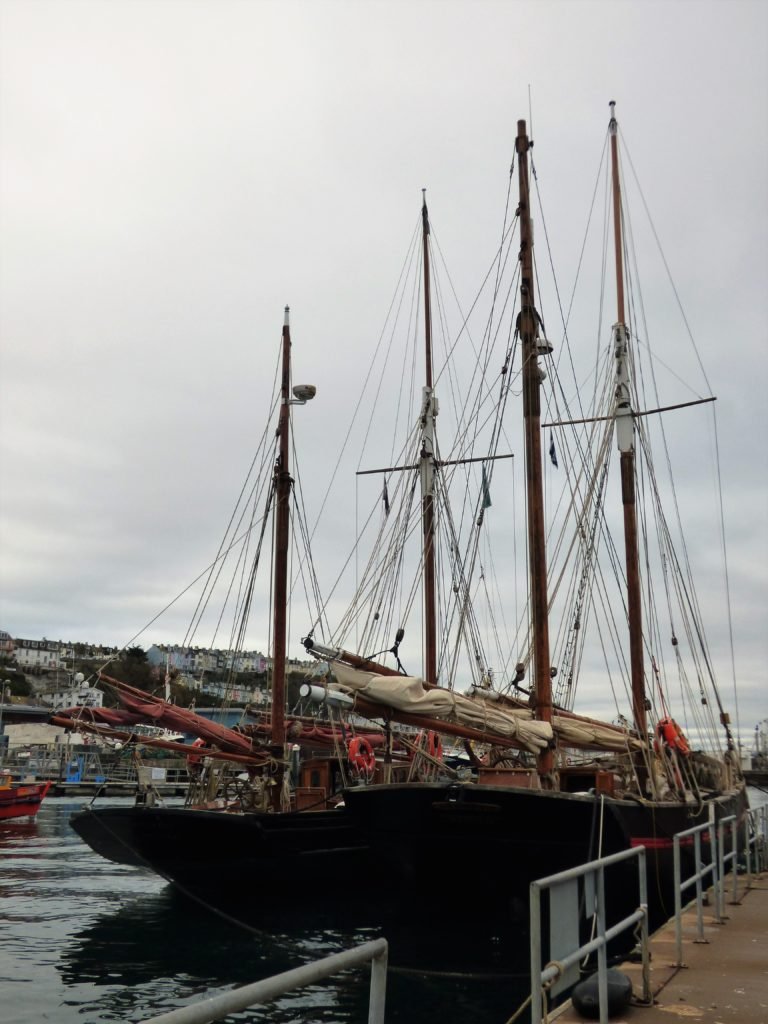 Here is more background information on "Pilgrim":  http://www.classic-sailing.co.uk/pilgrim-brixham-sailing-trawler
While she may be Victorian in age, the contents of her chart room are definitely not…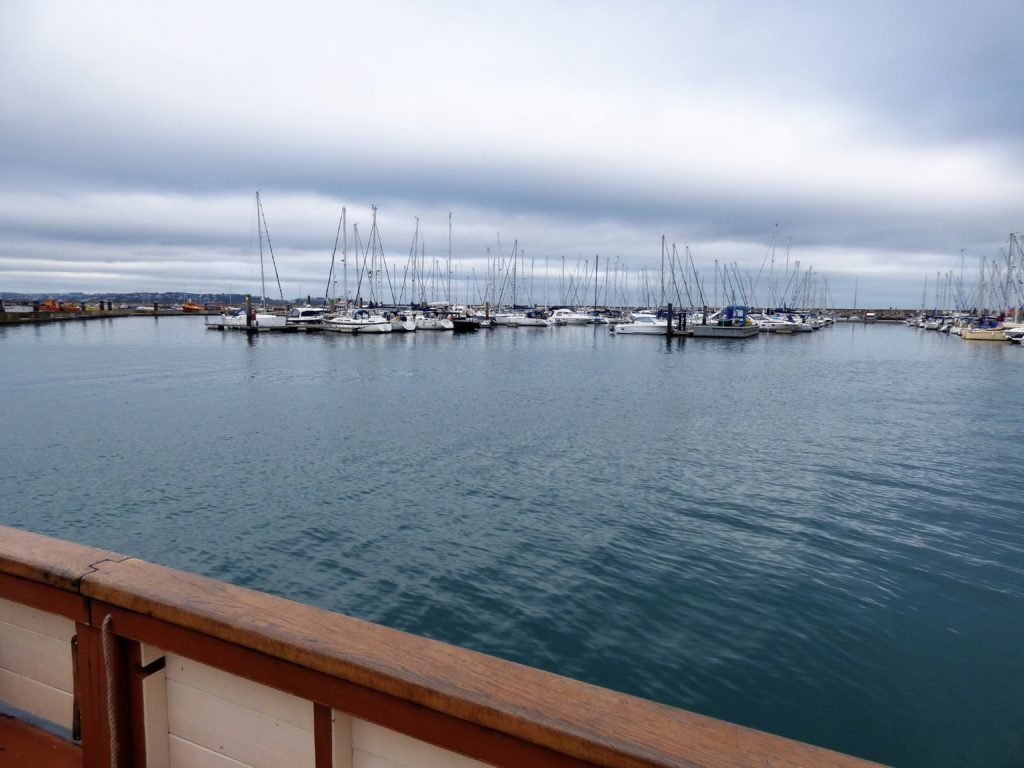 Our Skipper, Brendan in the yellow jacket…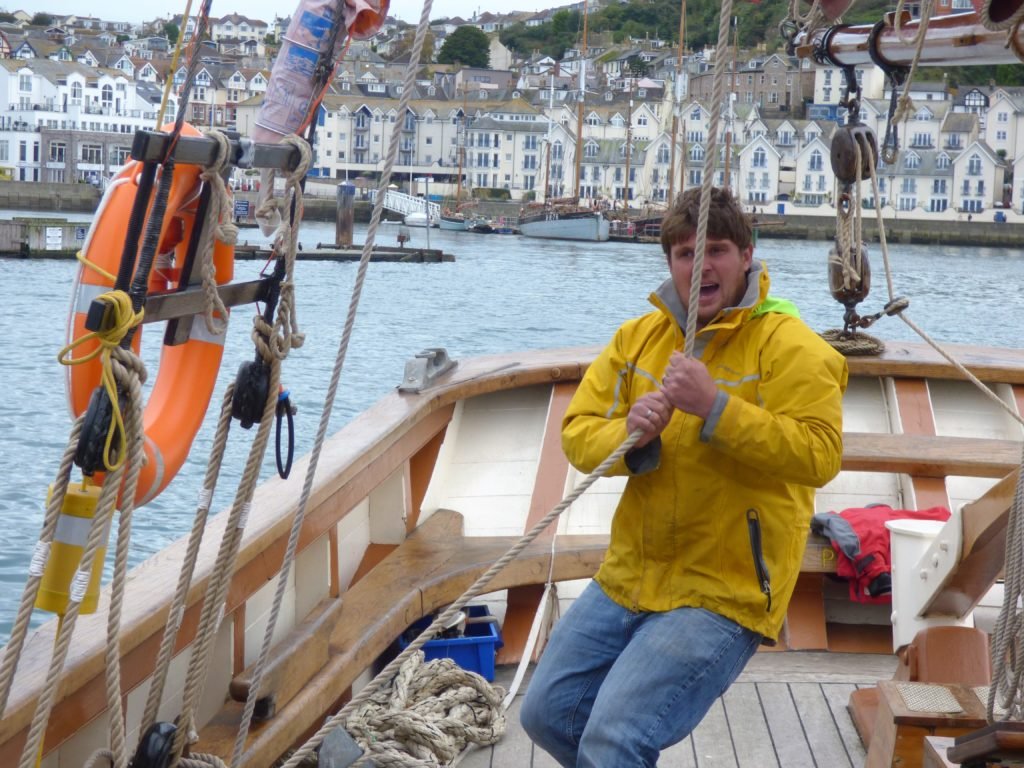 …and this is one of my new absolutely favorite people, John.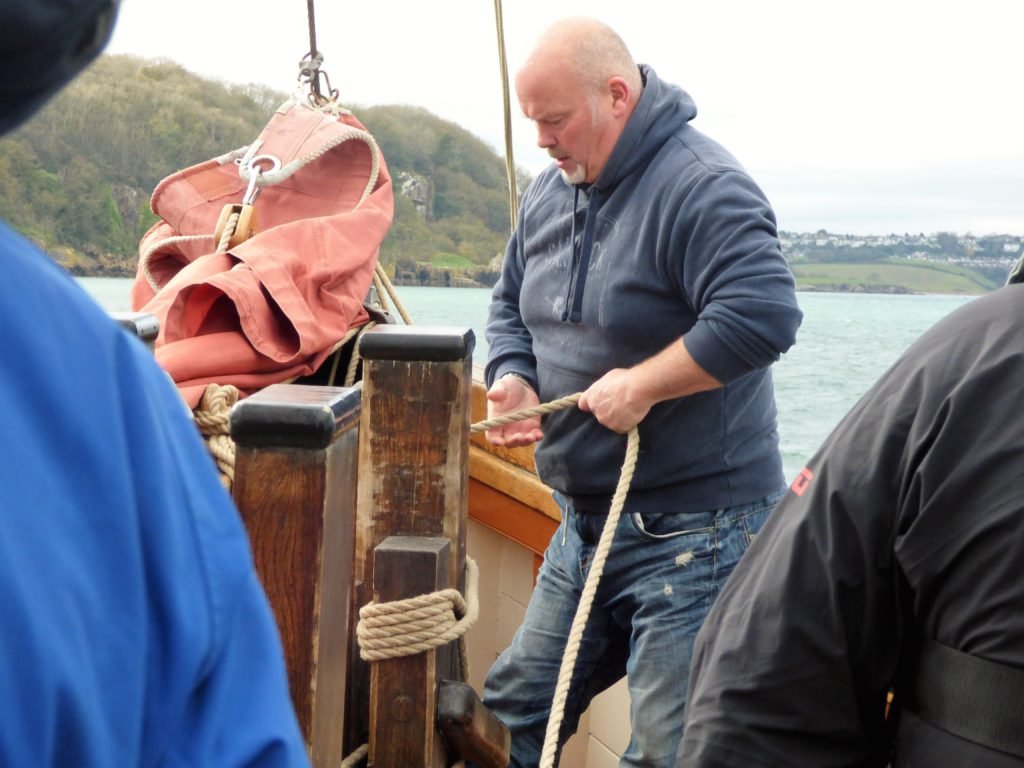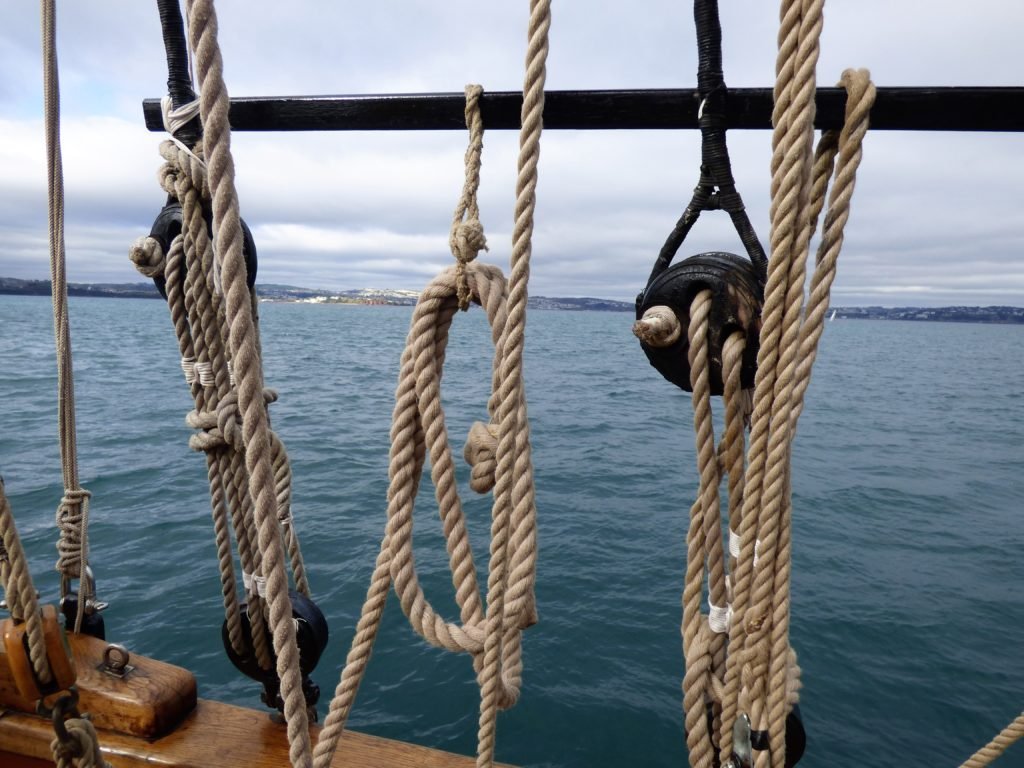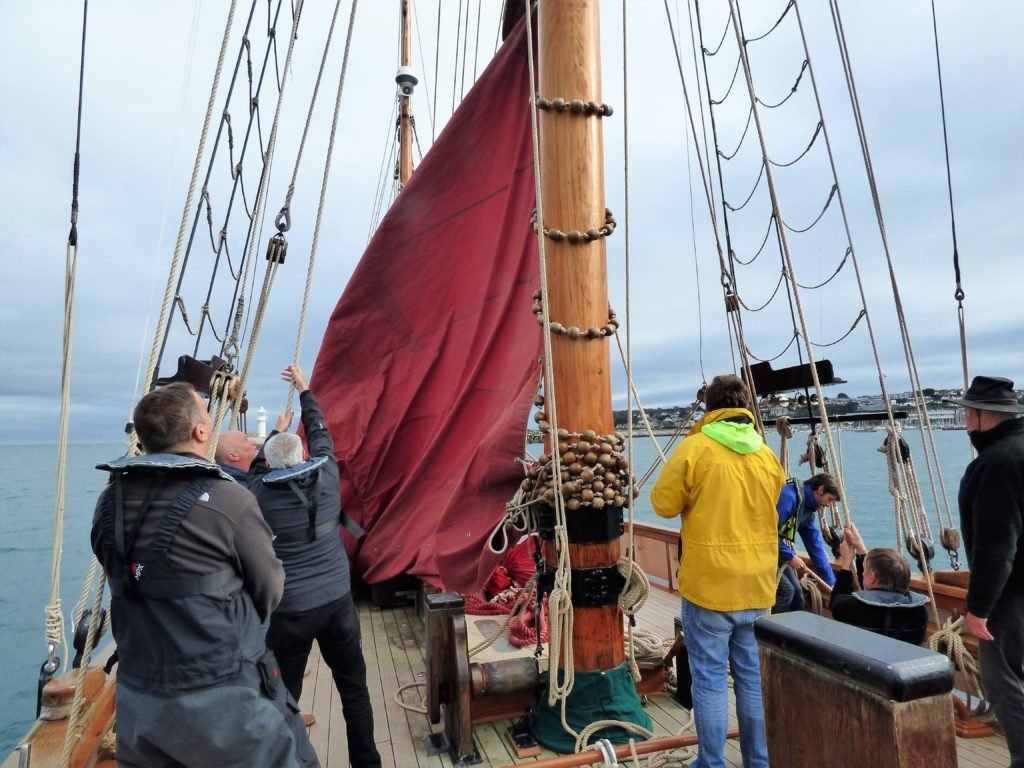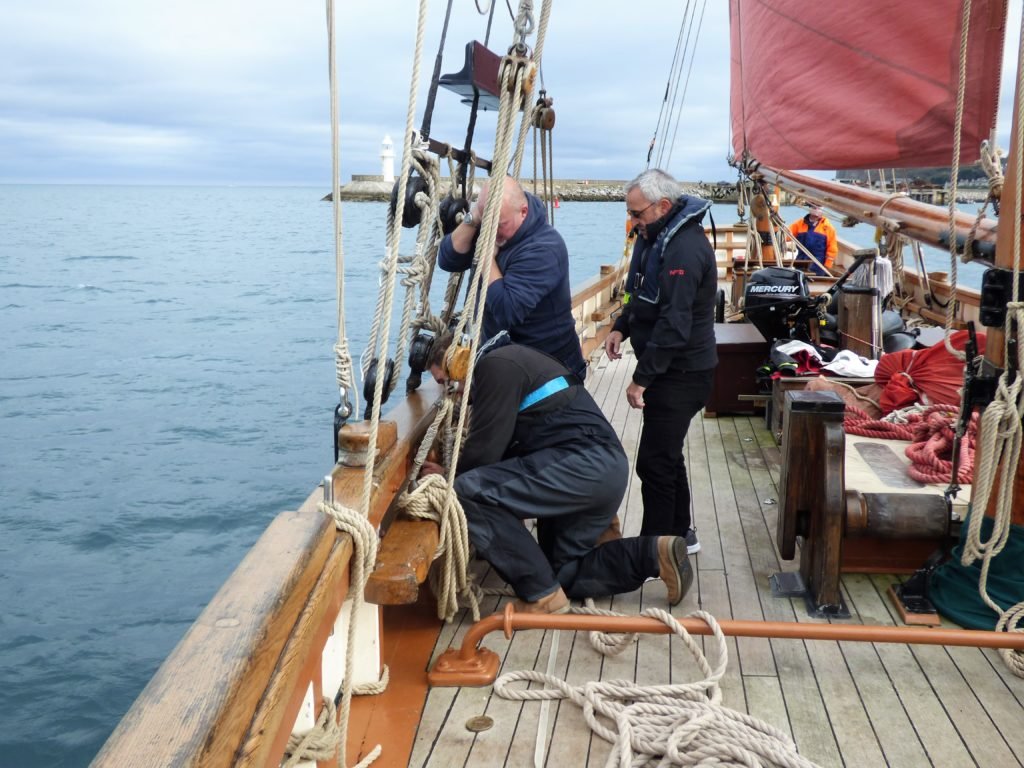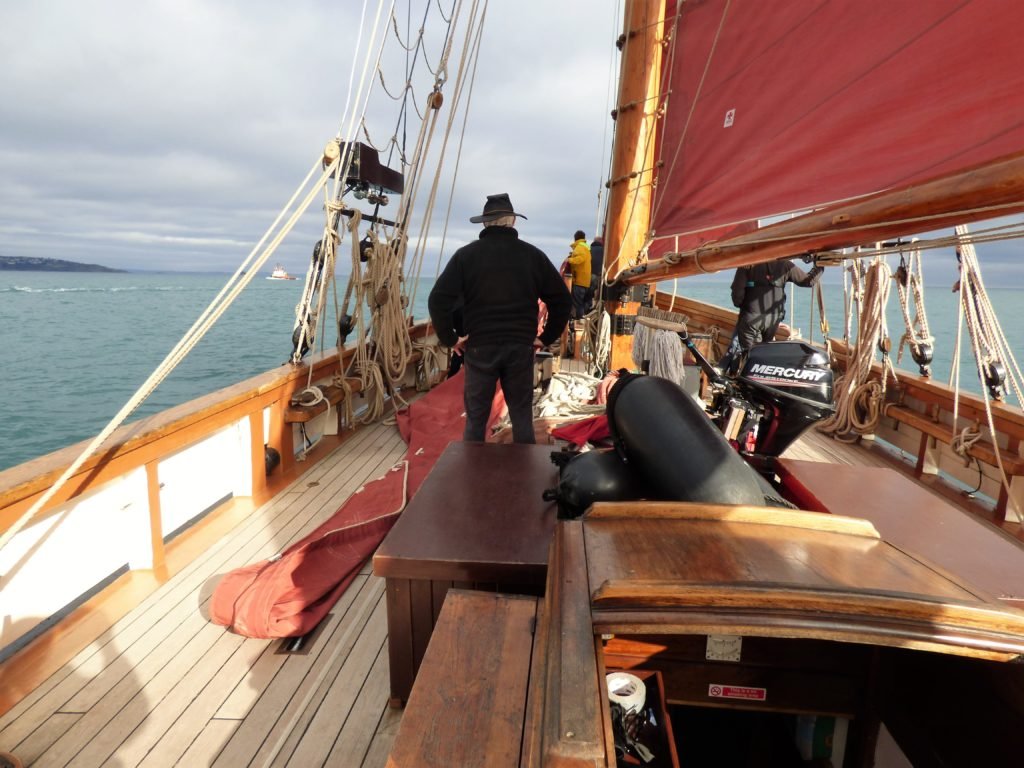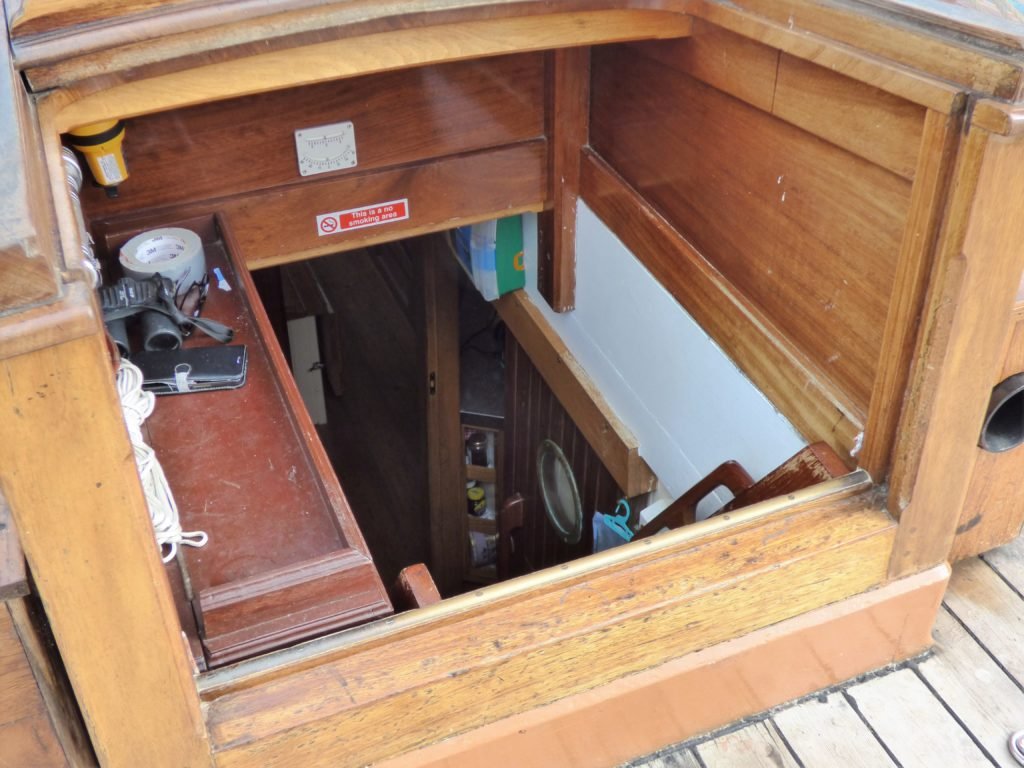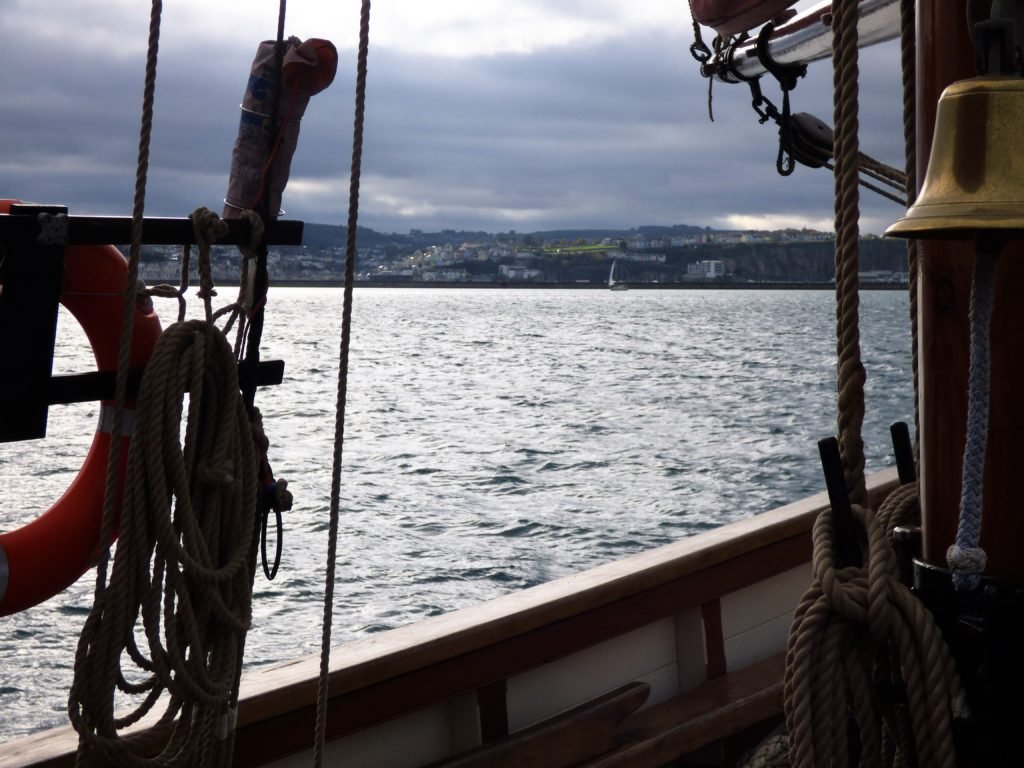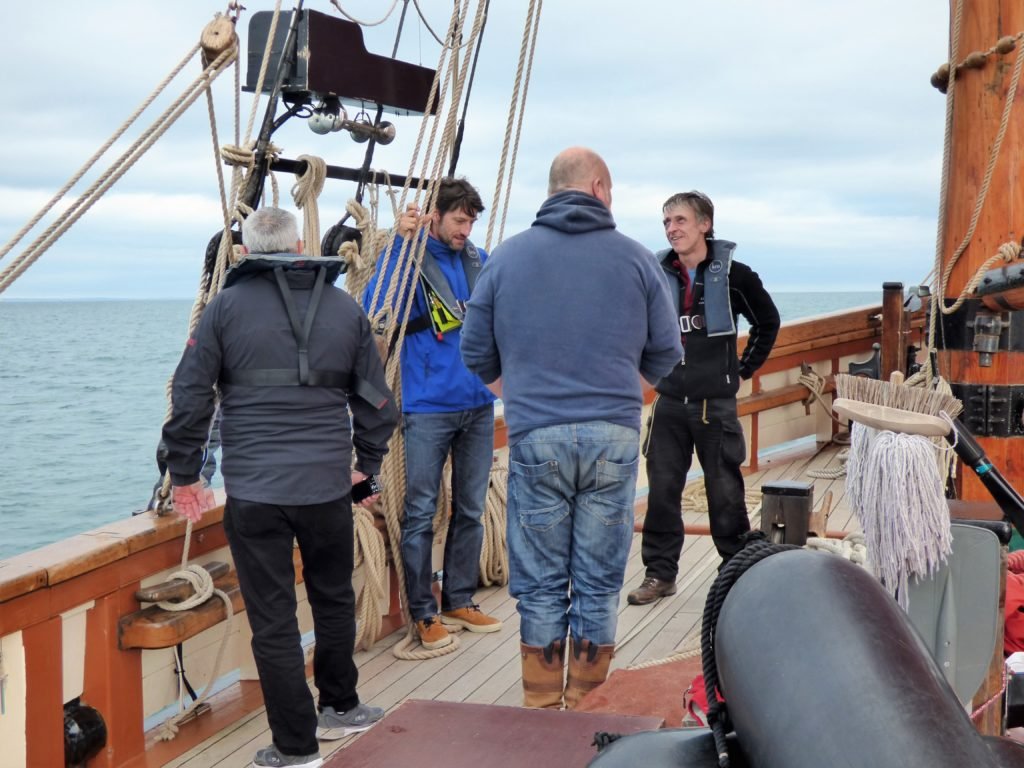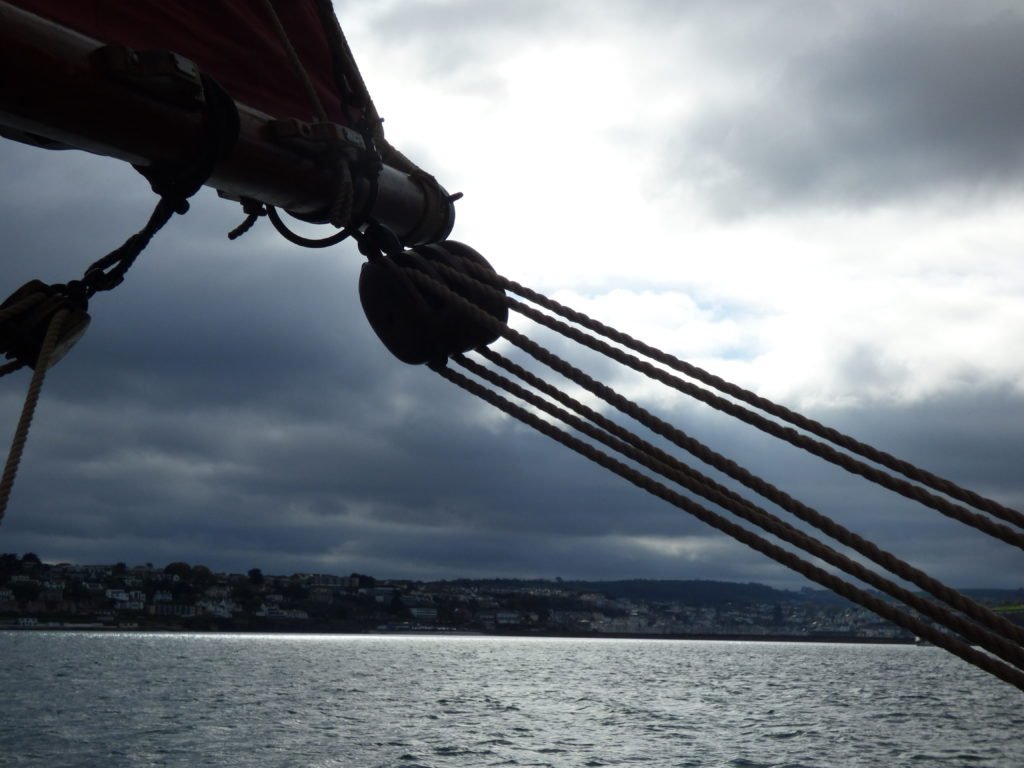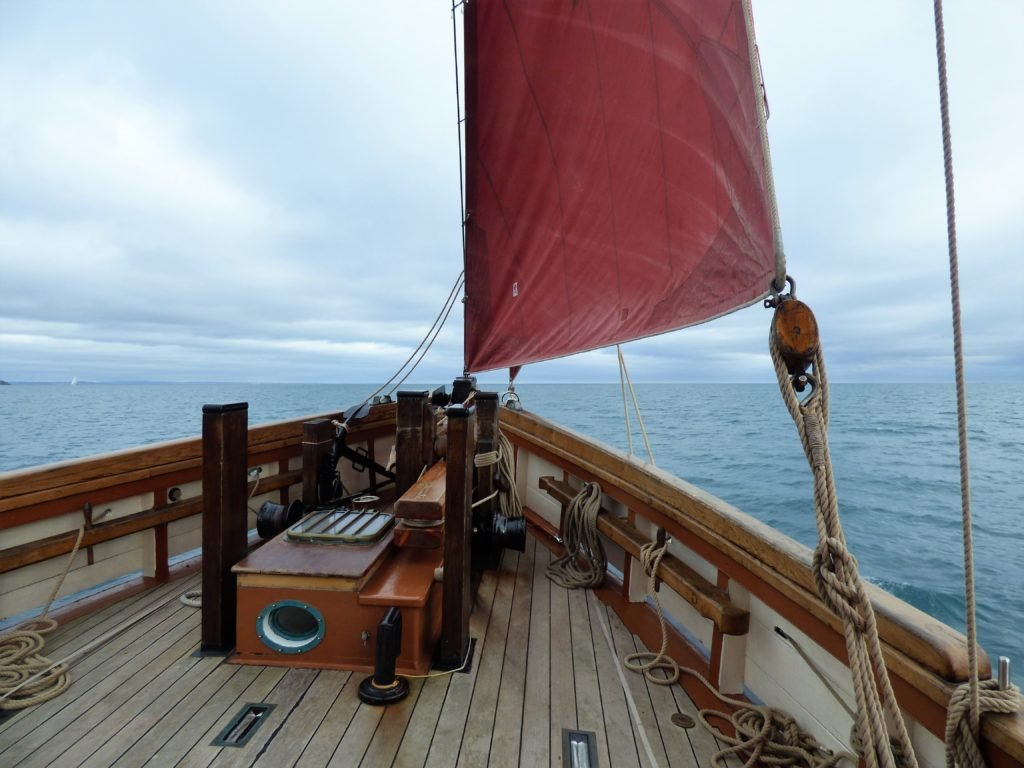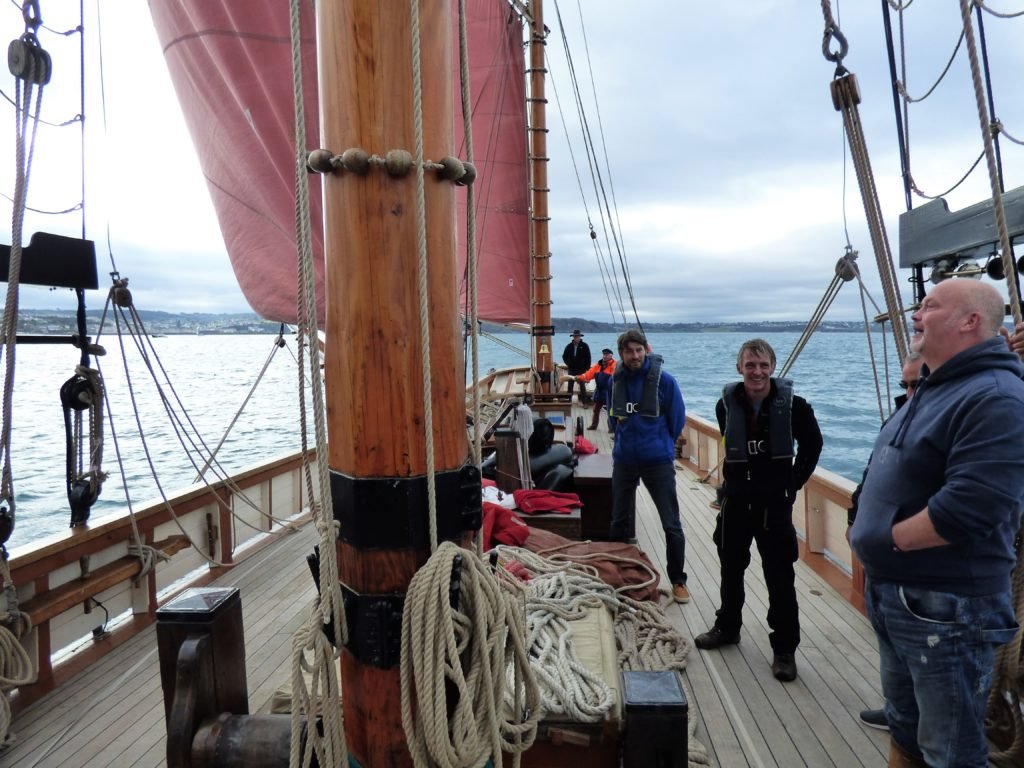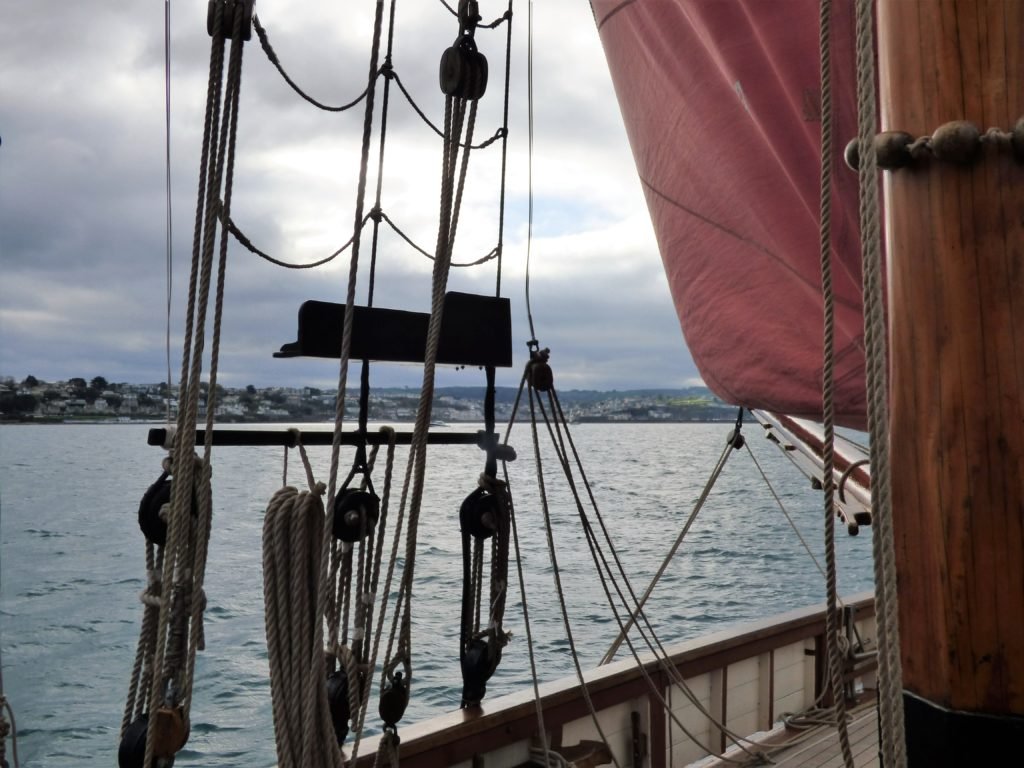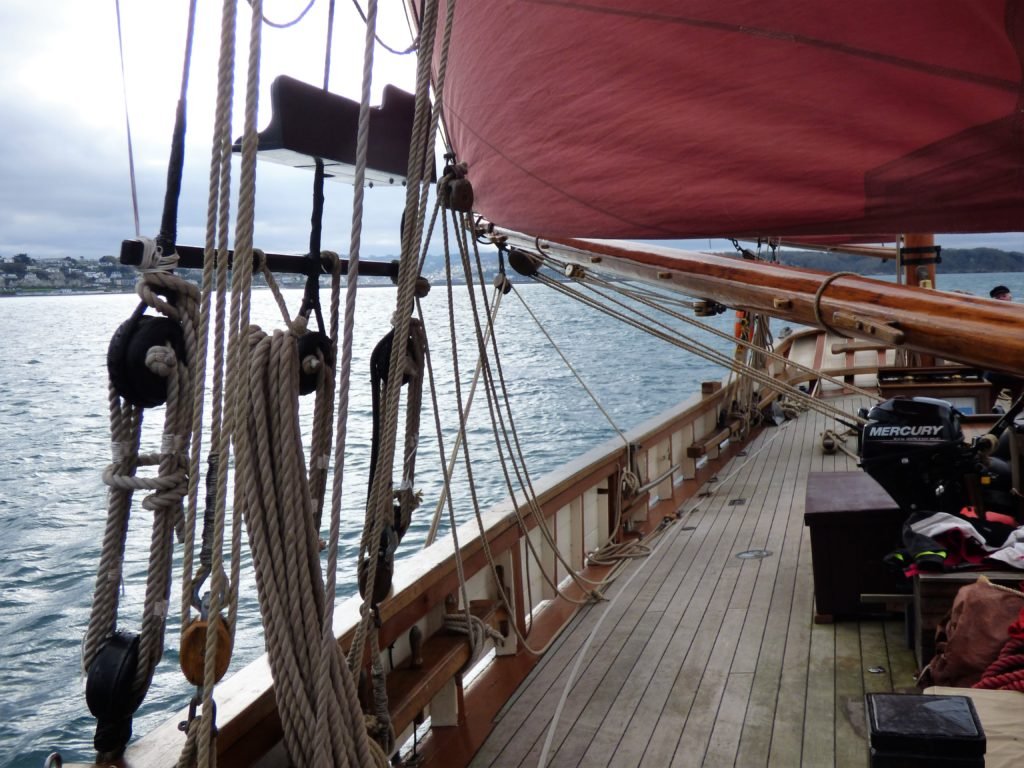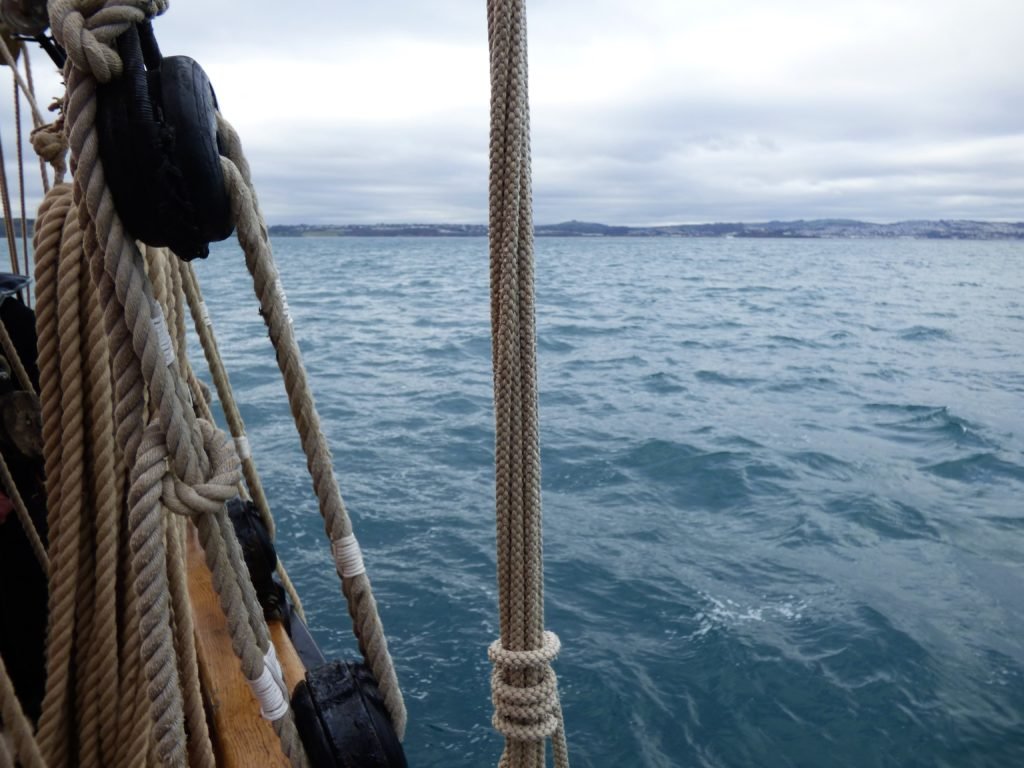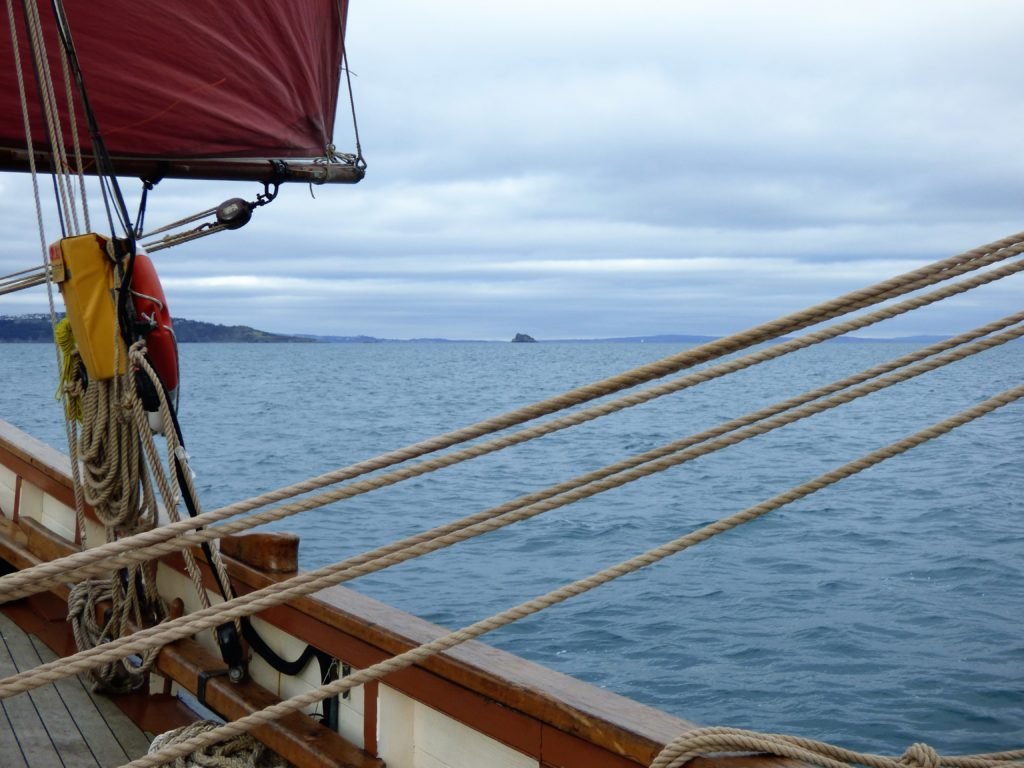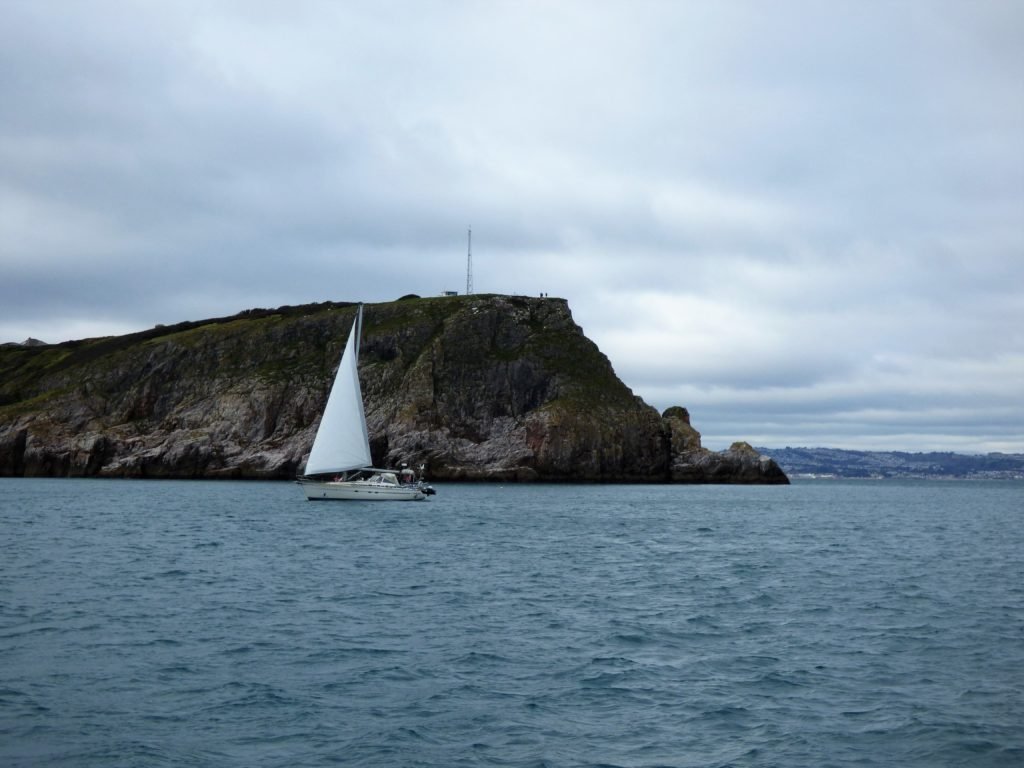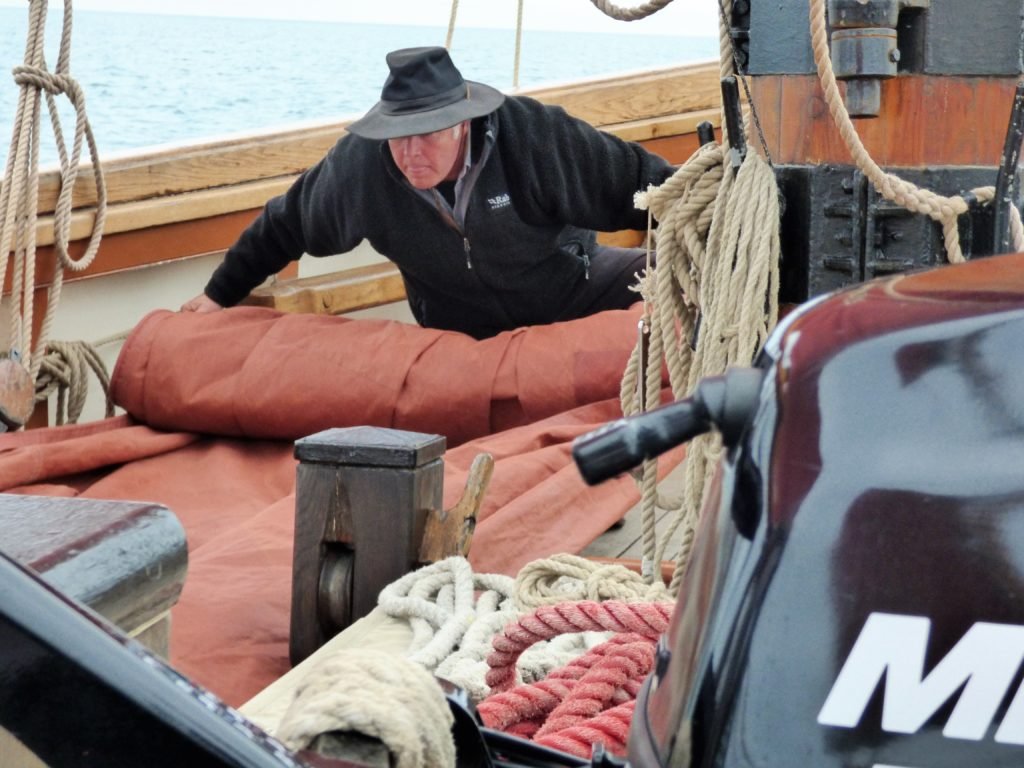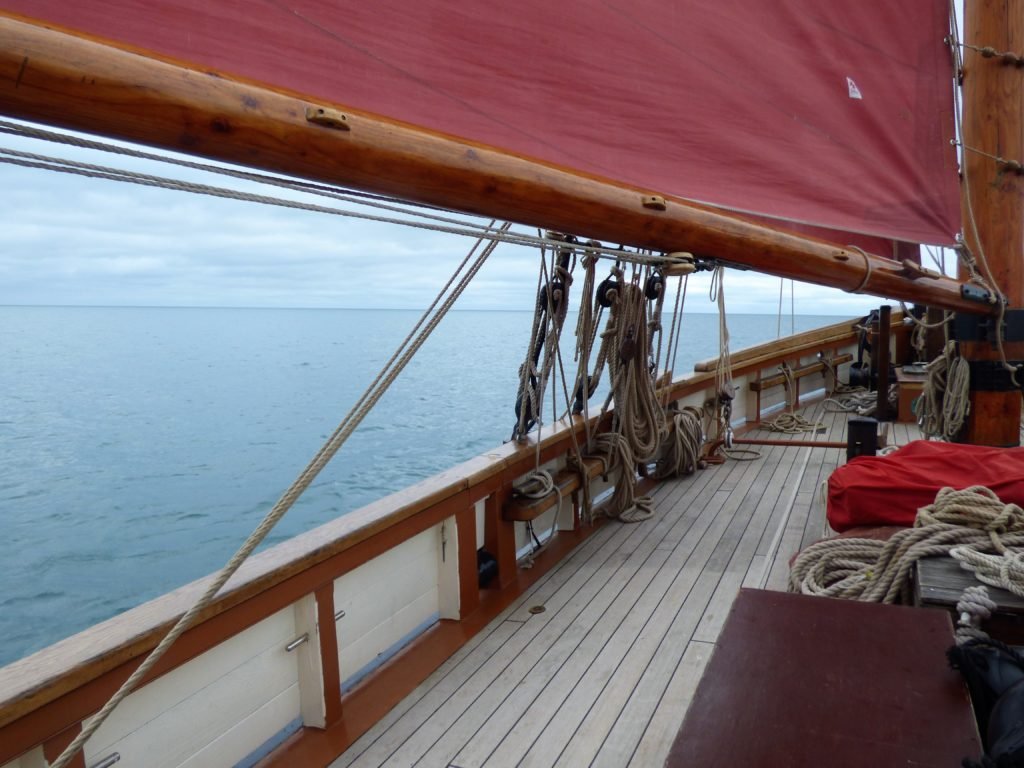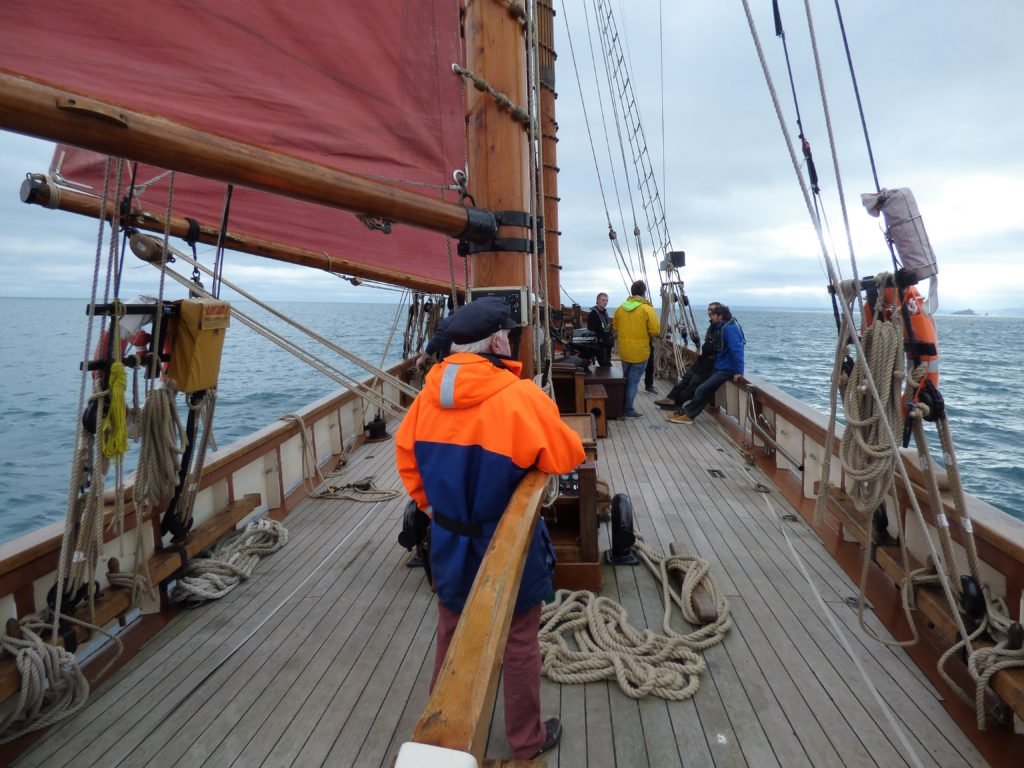 As the sun began to set, it was time to tack and head into the mouth of the River Dart, otherwise known as Dartmouth, for safe mooring for the night…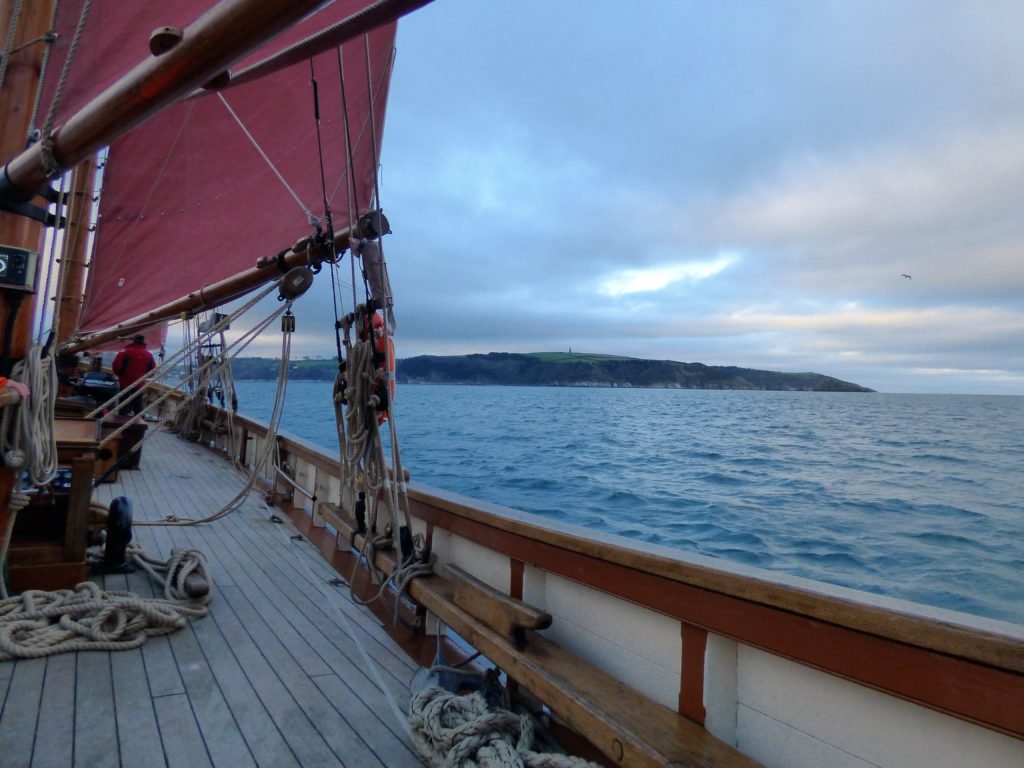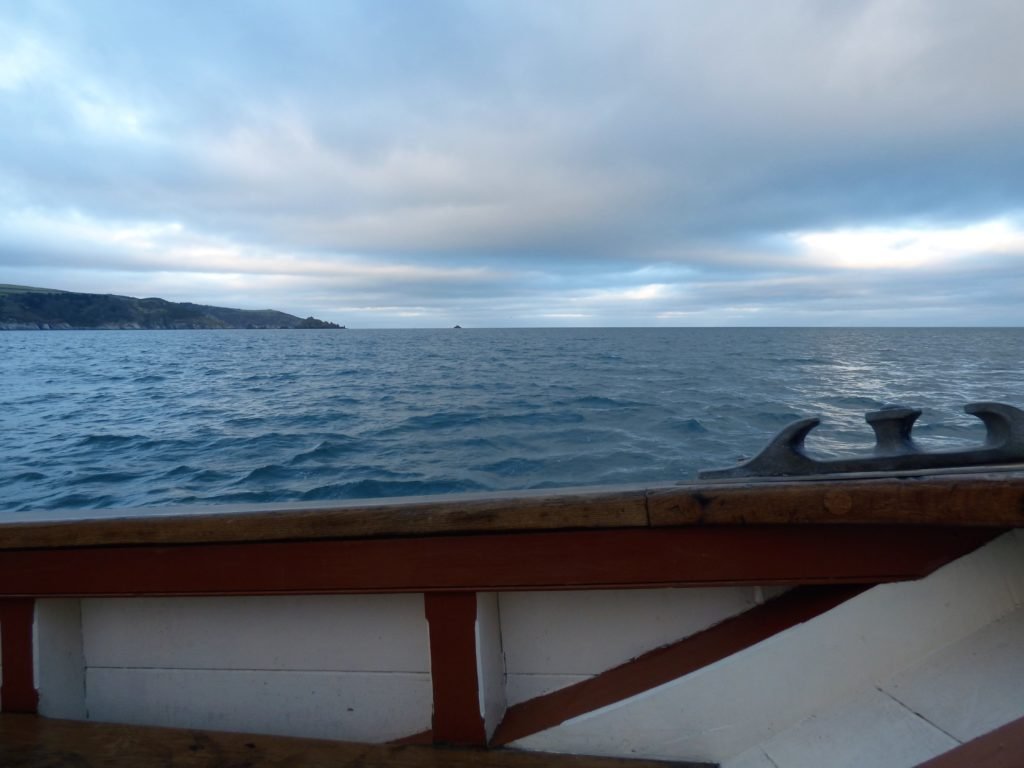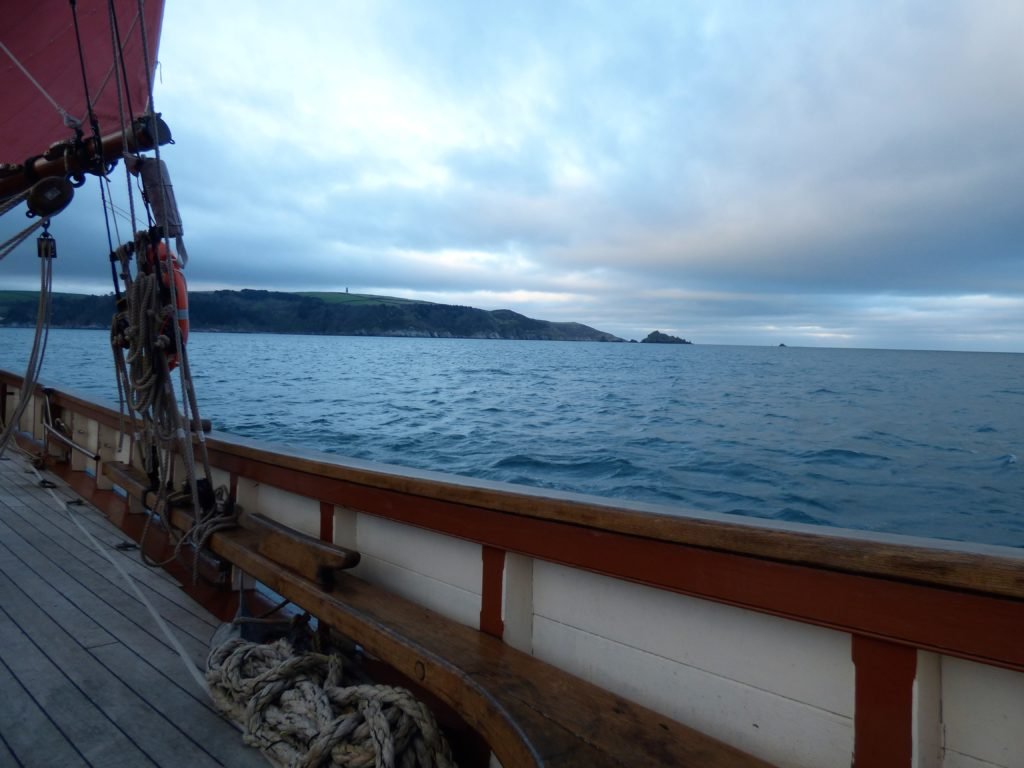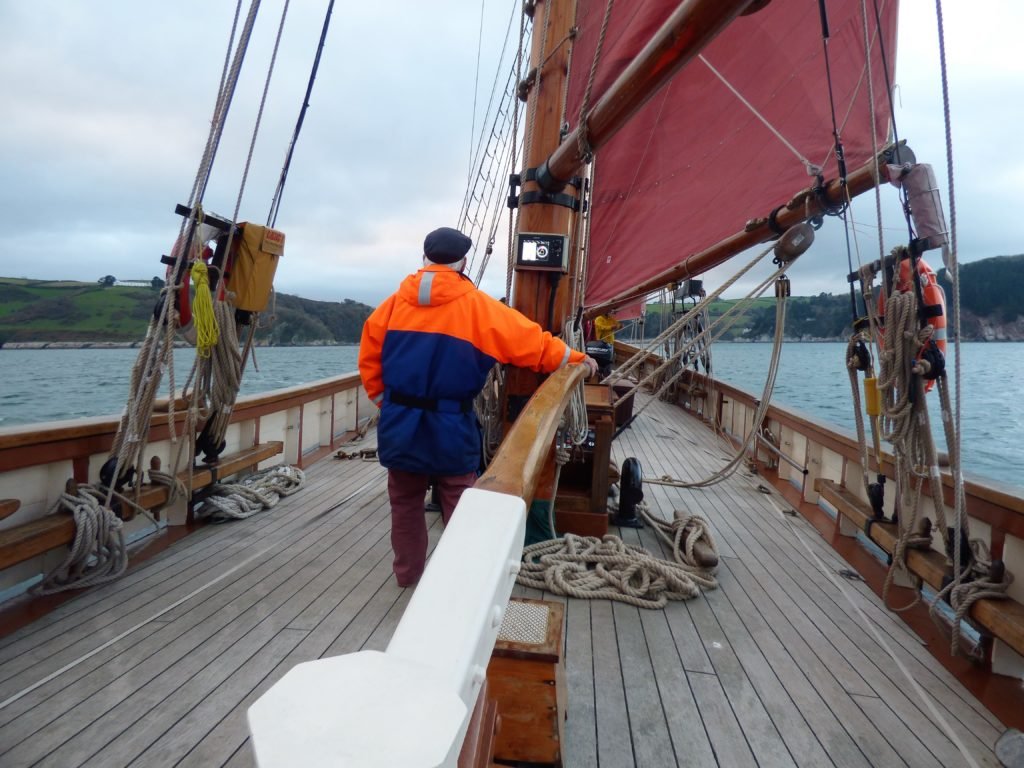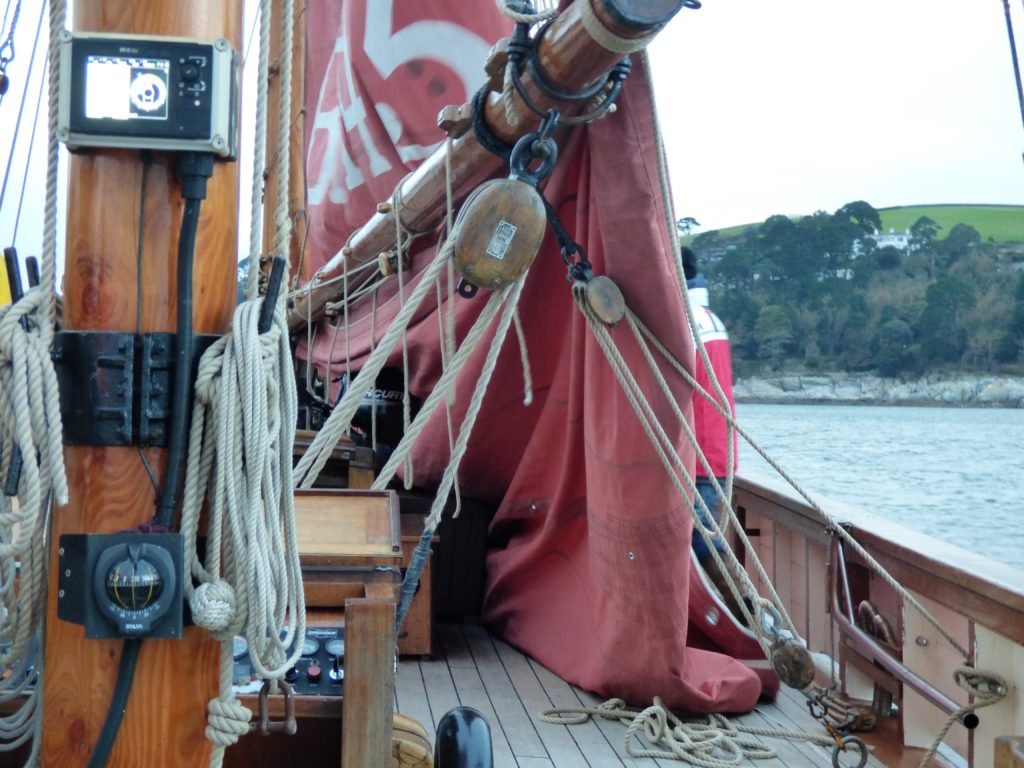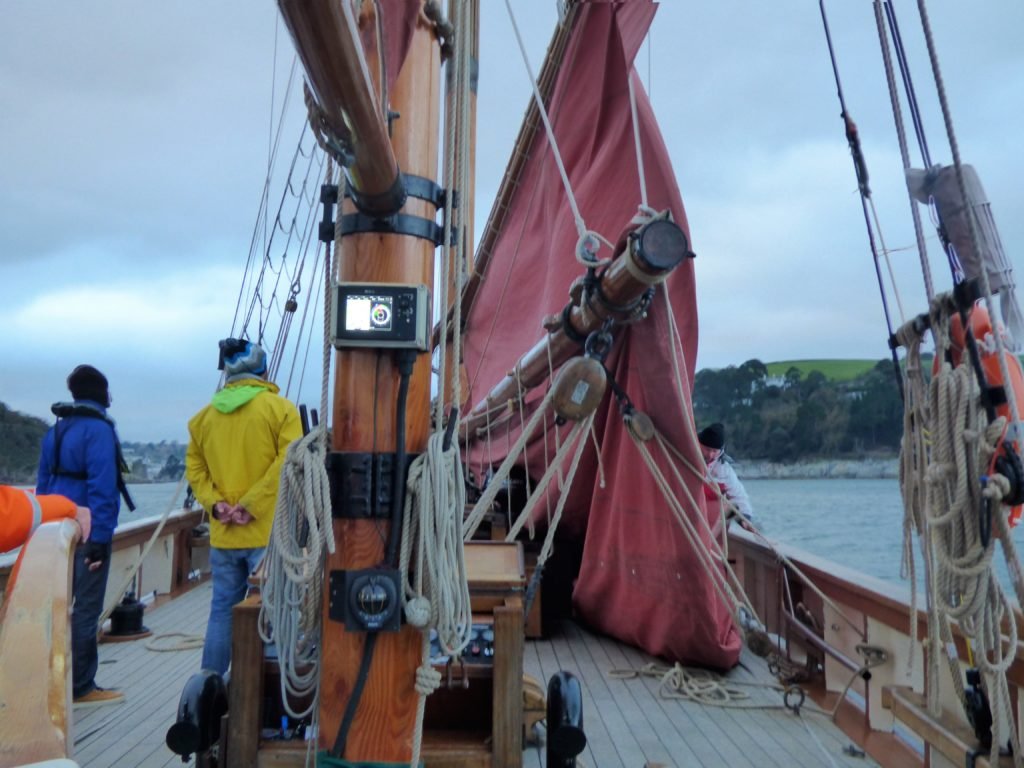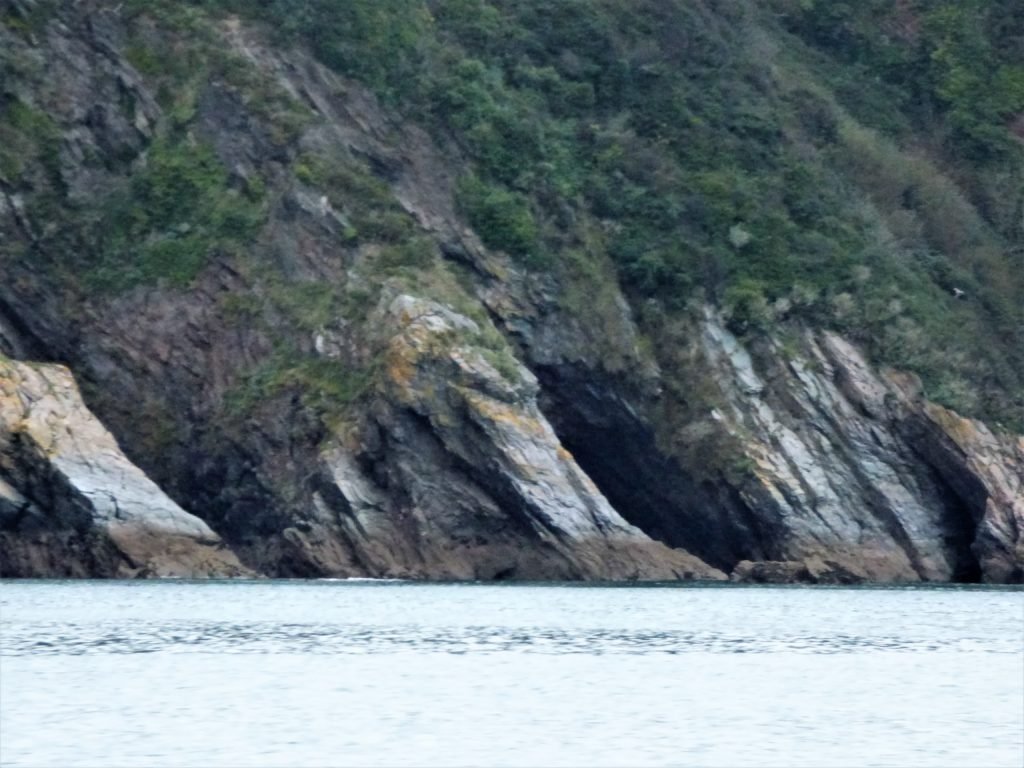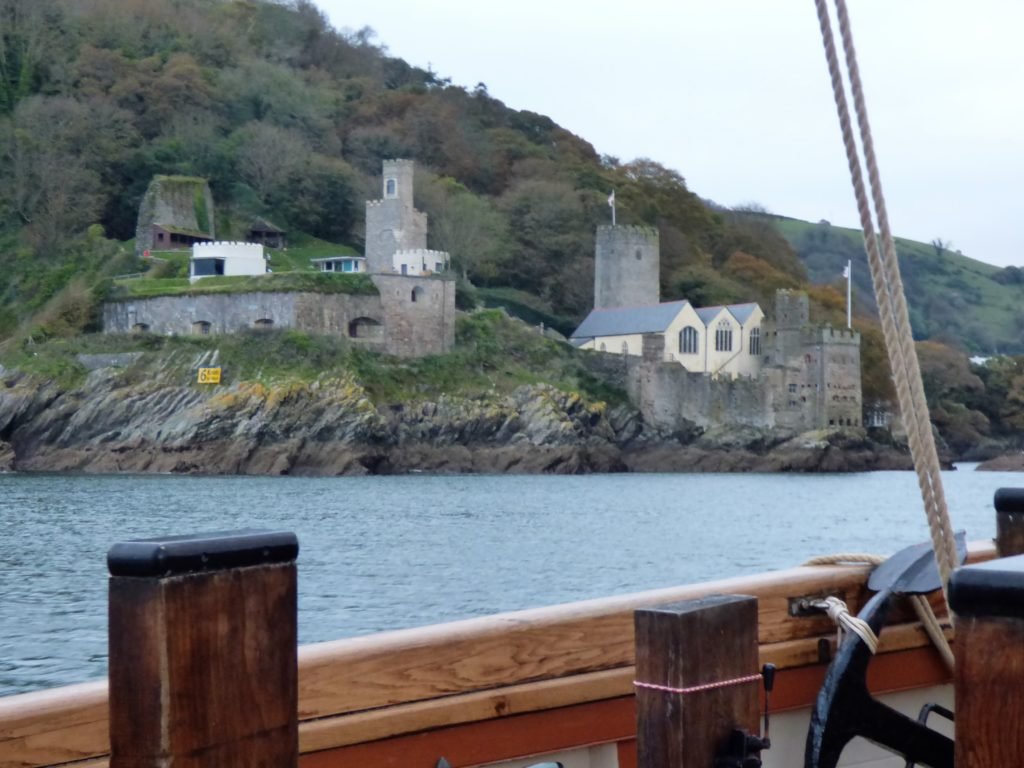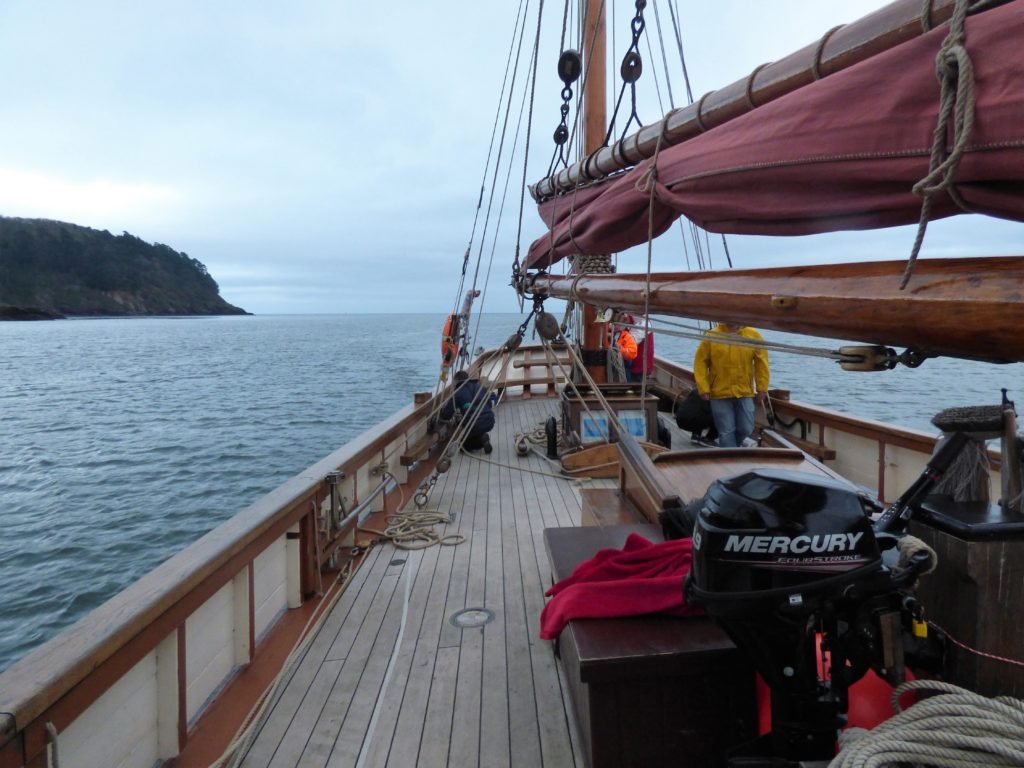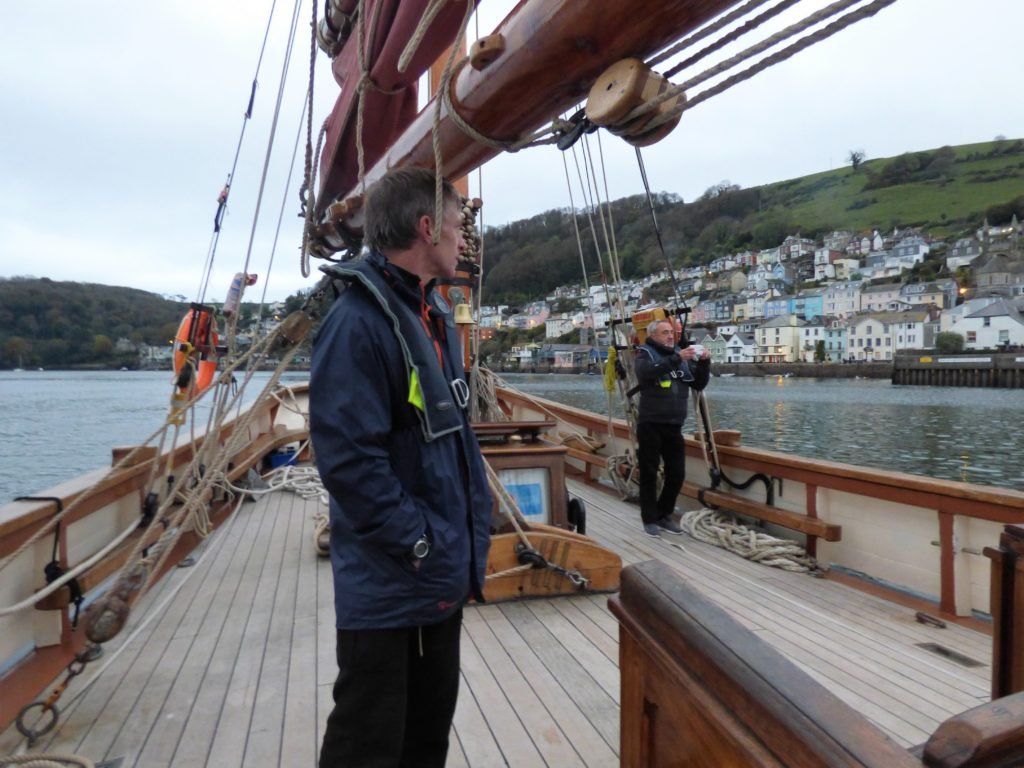 I love watching as the lights all start to come on and twinkle…
Since someone was already moored where we were supposed to be, we simply grabbed a mid-river bouy and secured for the evening…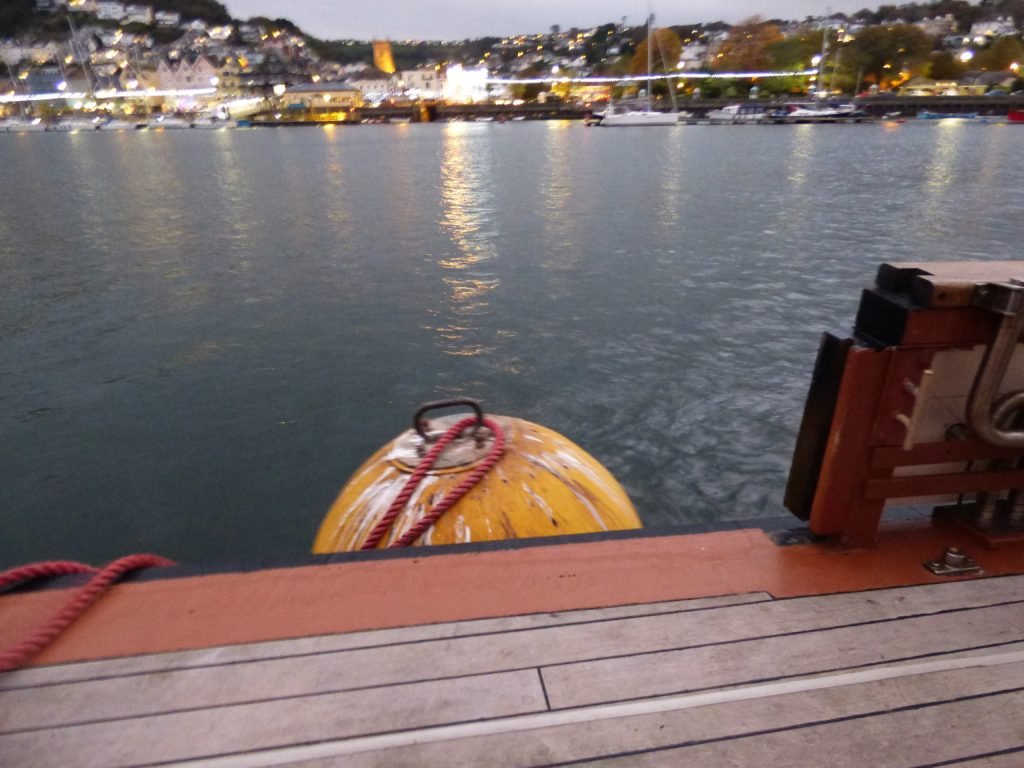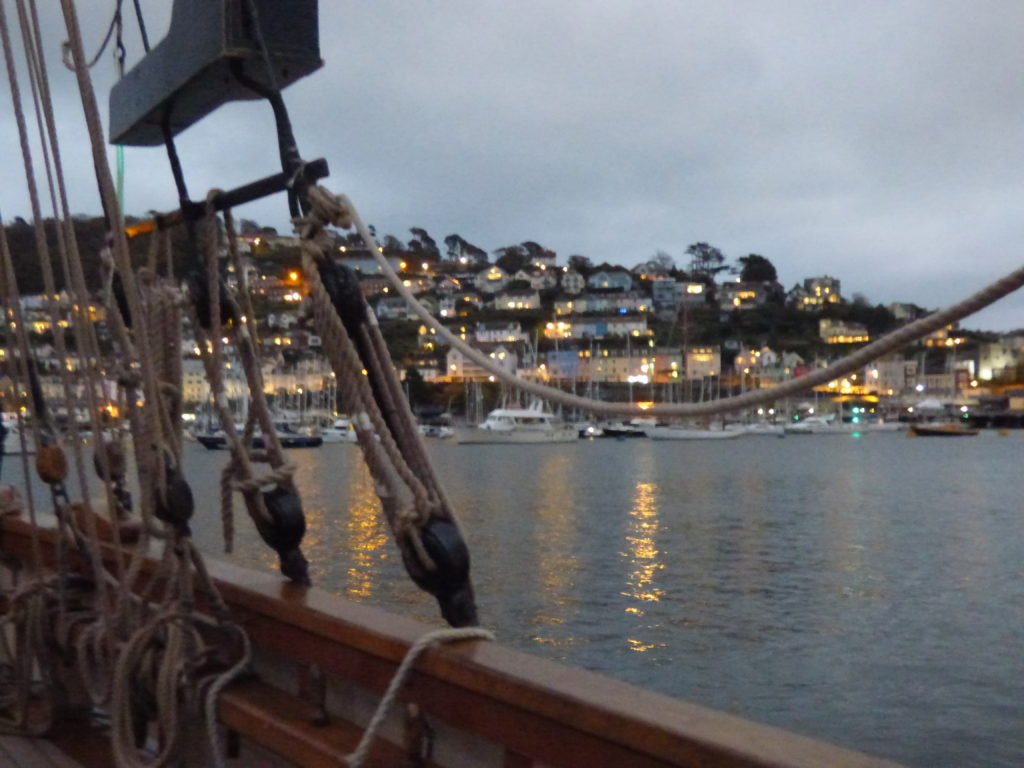 Just as you call a taxi on land, so too do we call a taxi on the water…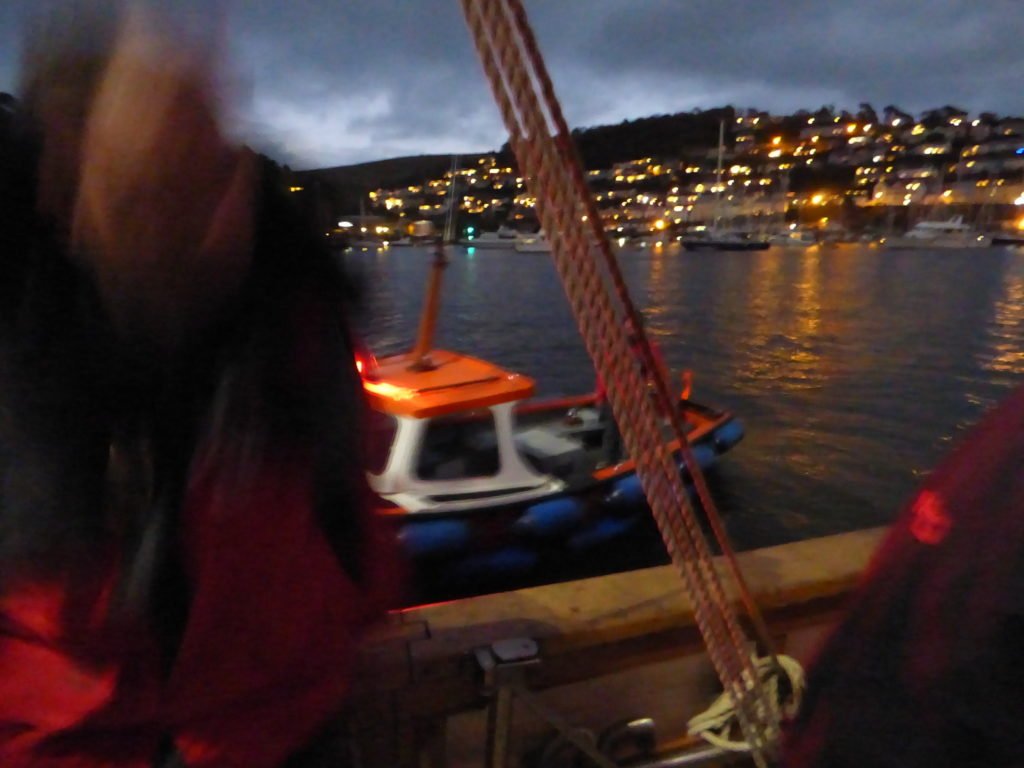 …and we say farewell to Bob…
…and thanks to Chris and Sarah for the lovely bottle of wine (birthday present) that was just perfect for this voyage… and then a wonderful and surprisingly comfortable night's sleep…
Morning was magnificent, misty, chilly…  It was glorious watching Dartmouth and Kingswear wake up and come alive…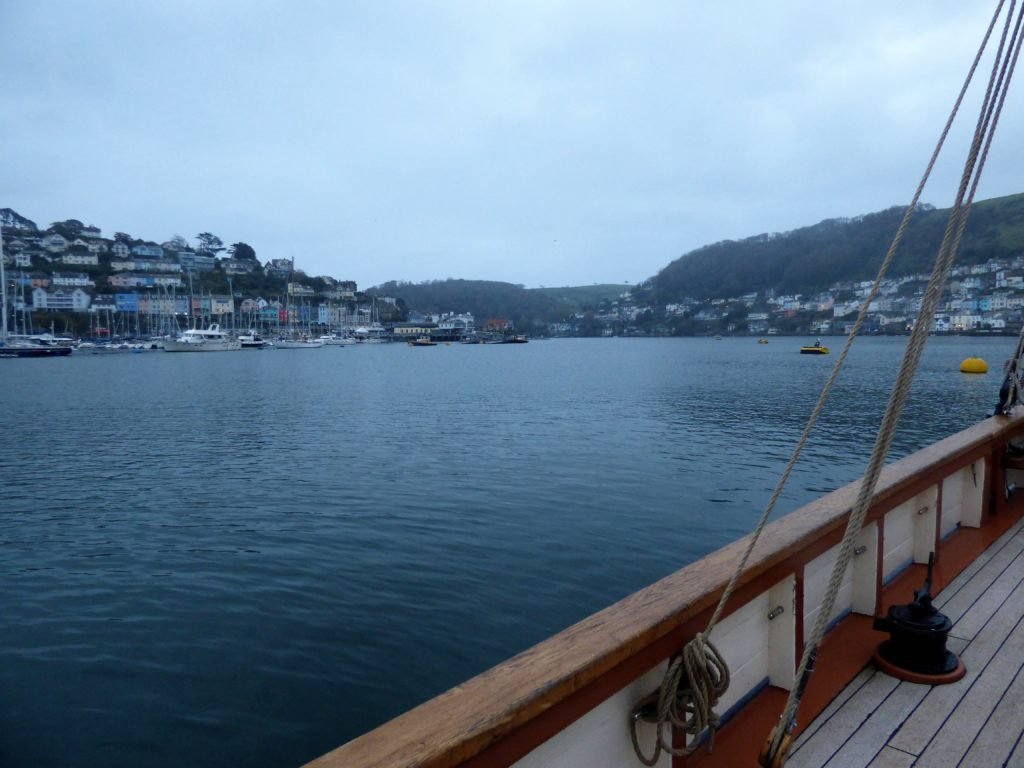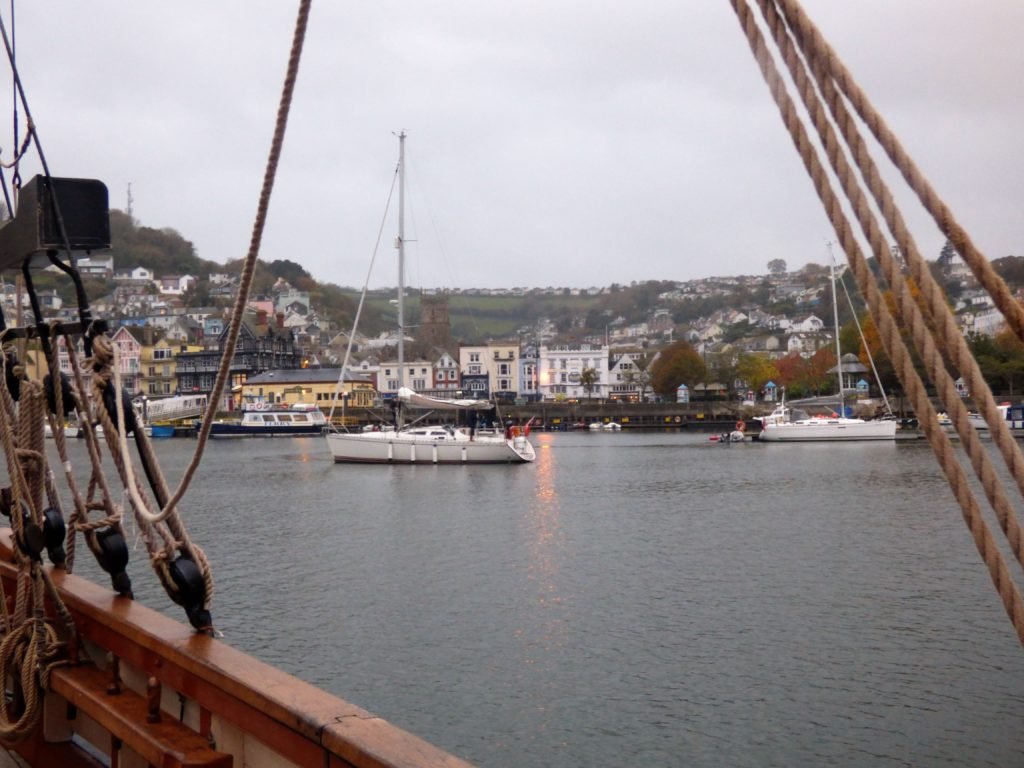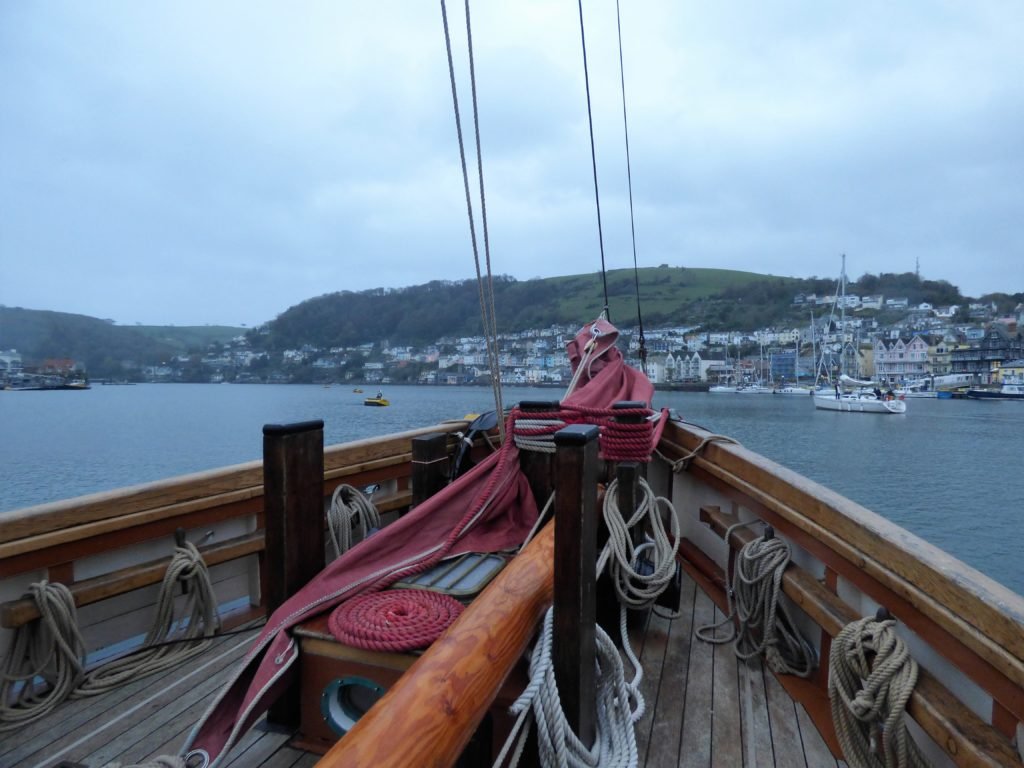 Historic Royal Dartmouth College…
This fellow rowed across the river…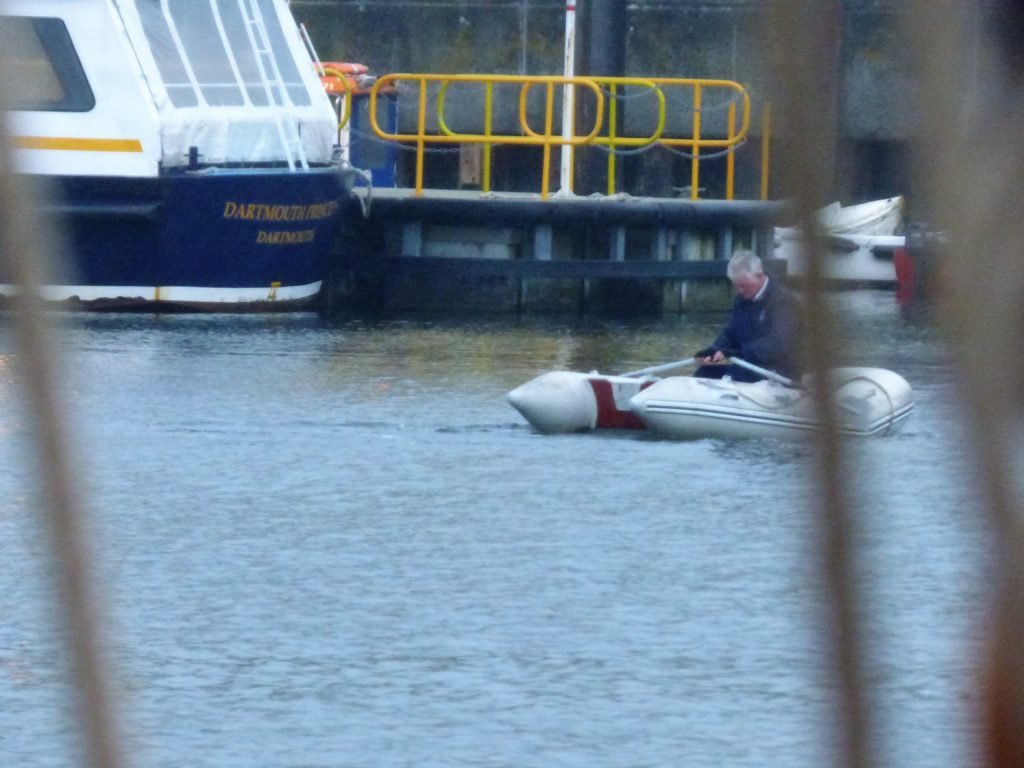 …perhaps headed to work…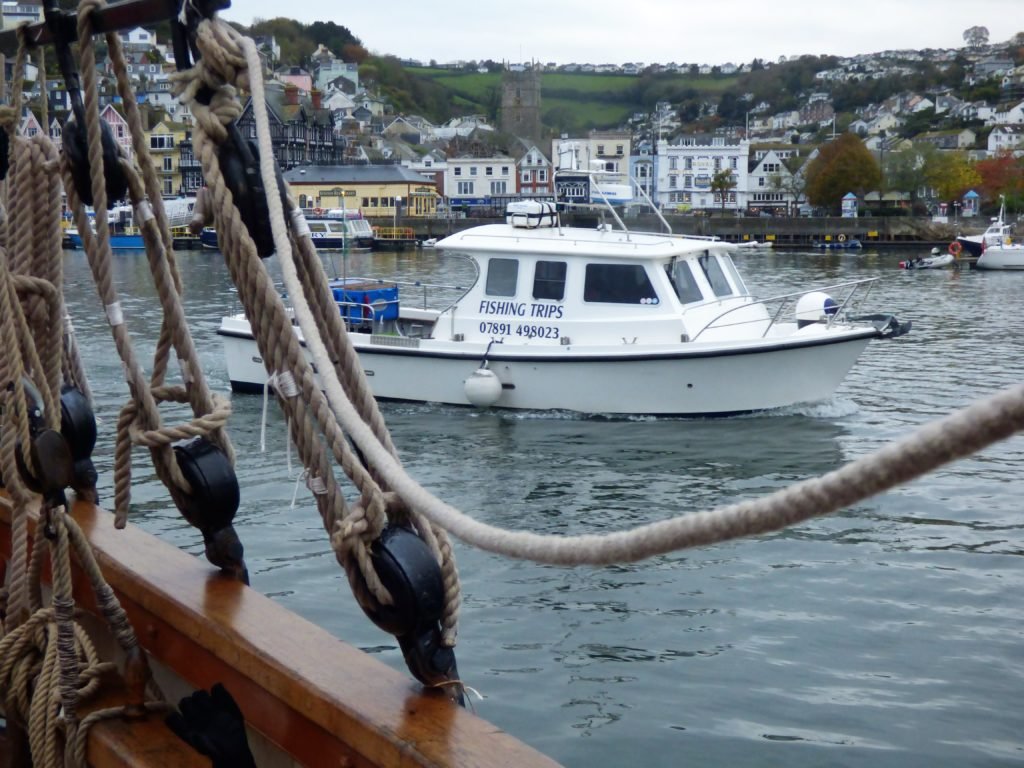 Another water taxi and our Skipper abandons ship to go in search of two new passengers who were to join us for the return voyage… however they were a no-show (but since the clock changed for daylight-saving time, we later worried they may have been there an hour earlier…)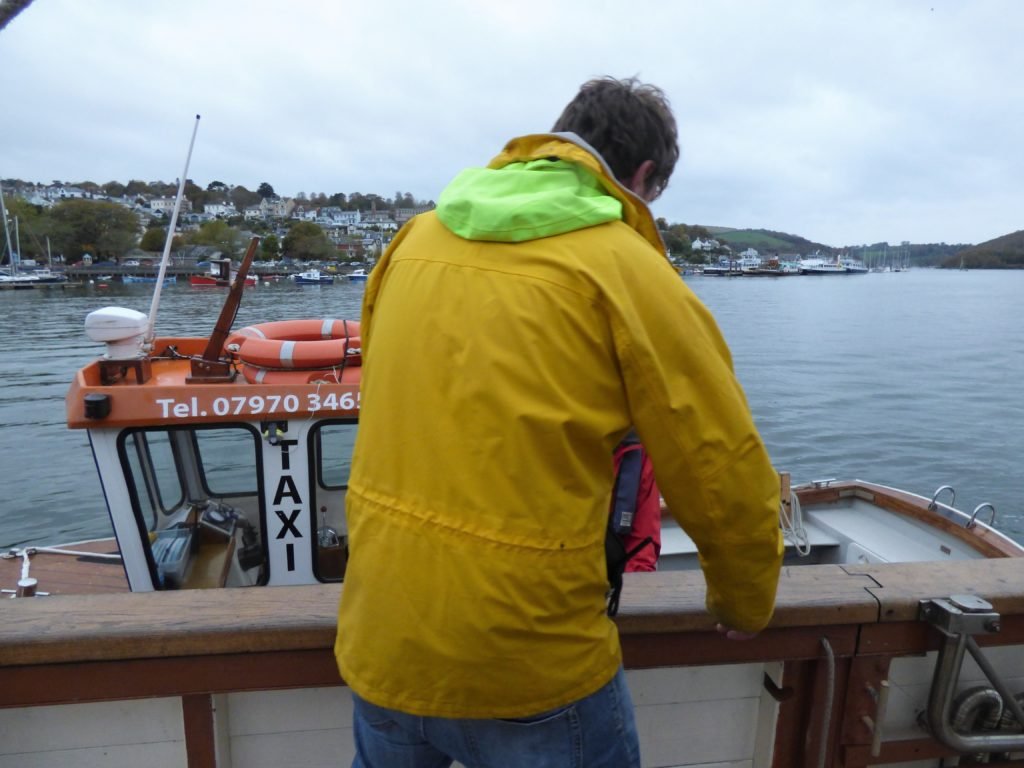 Breakfast of champions…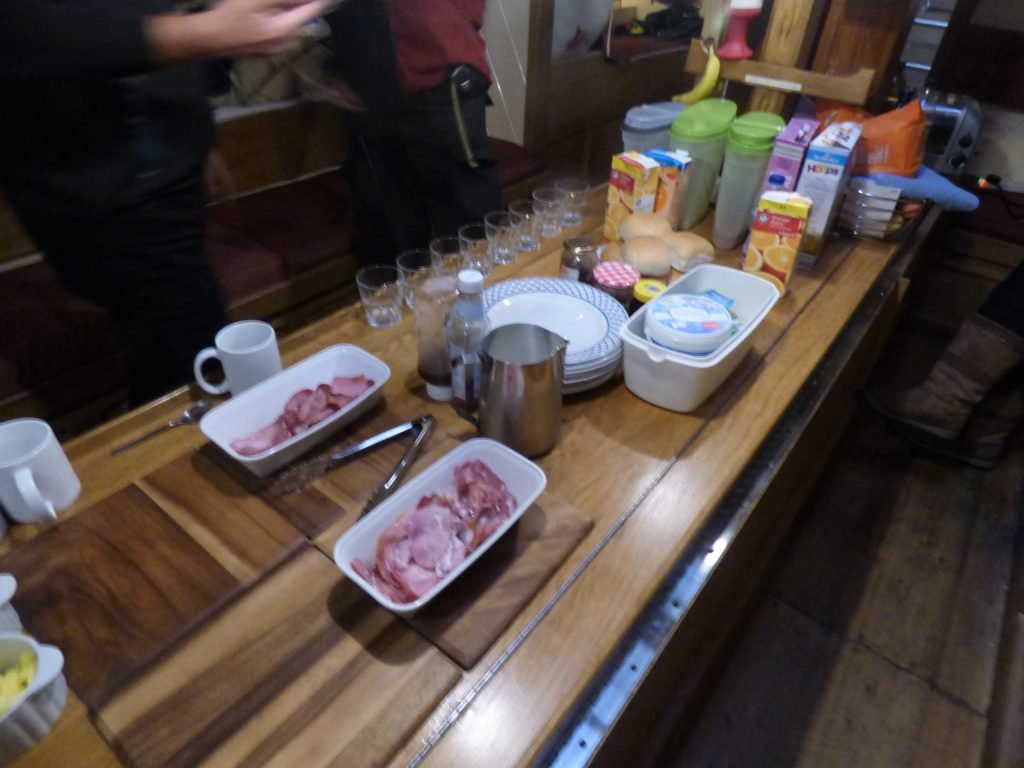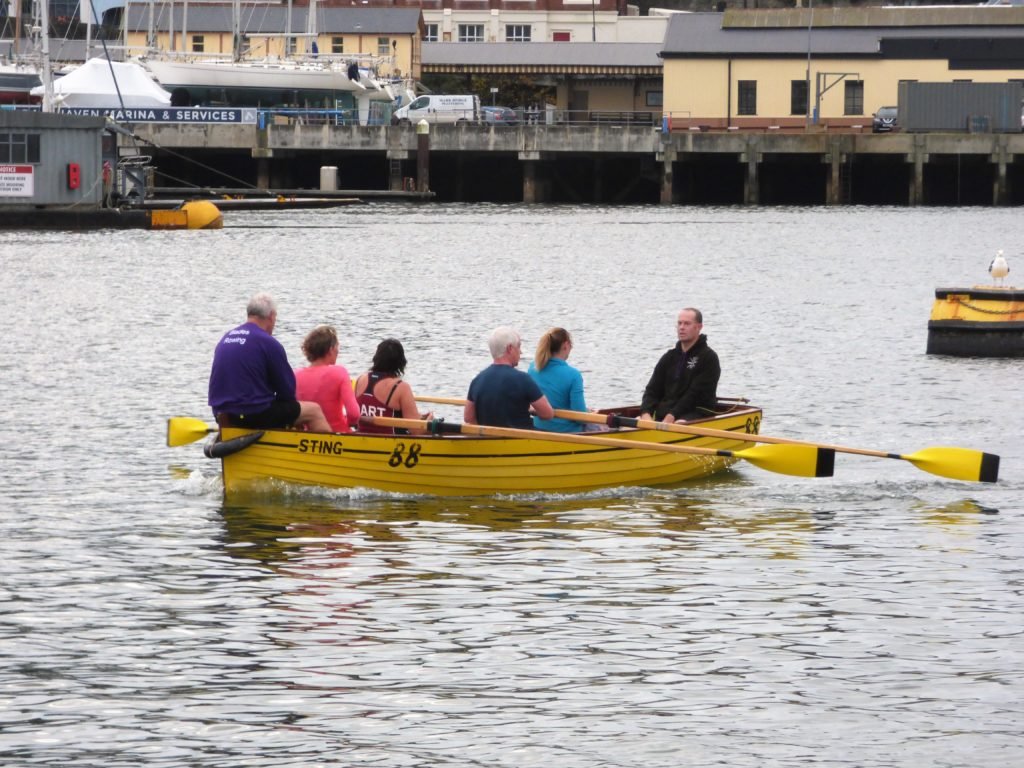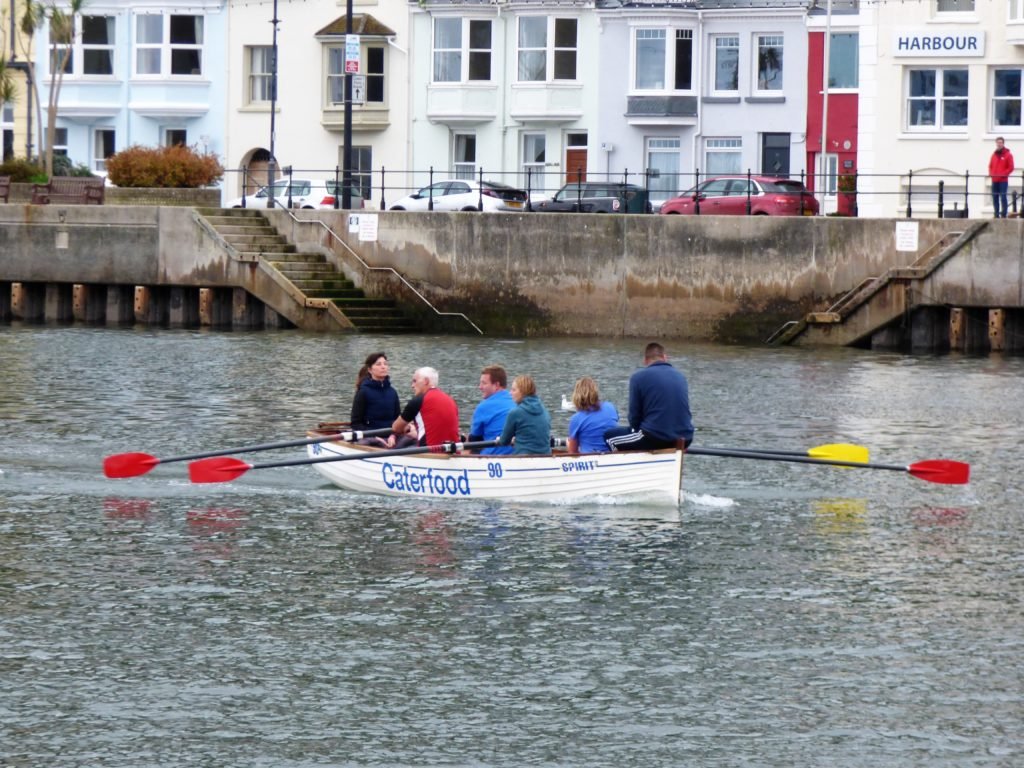 …and now headed back out the River Dart for the English Channel…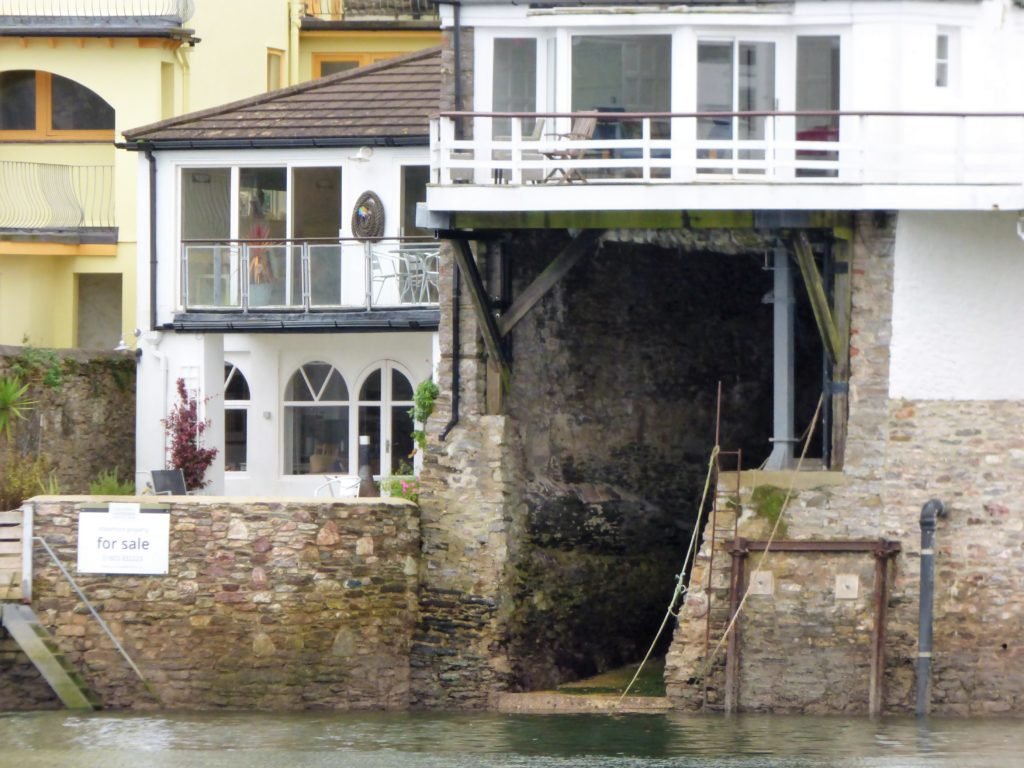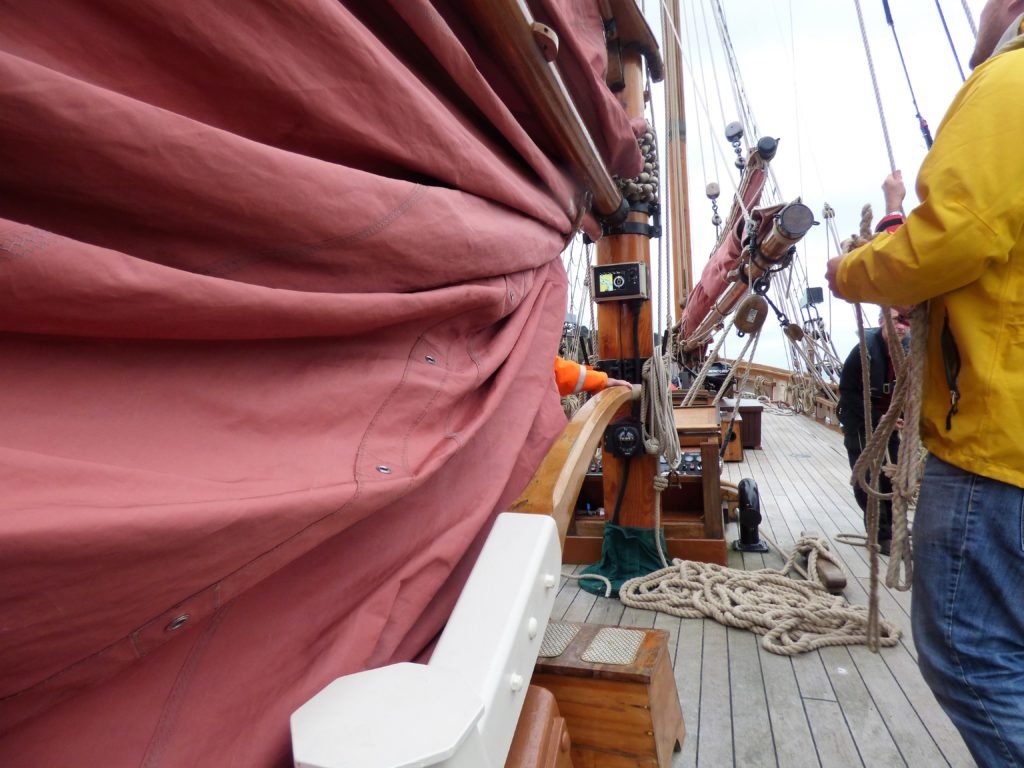 It is so sad to see this little cottage falling apart…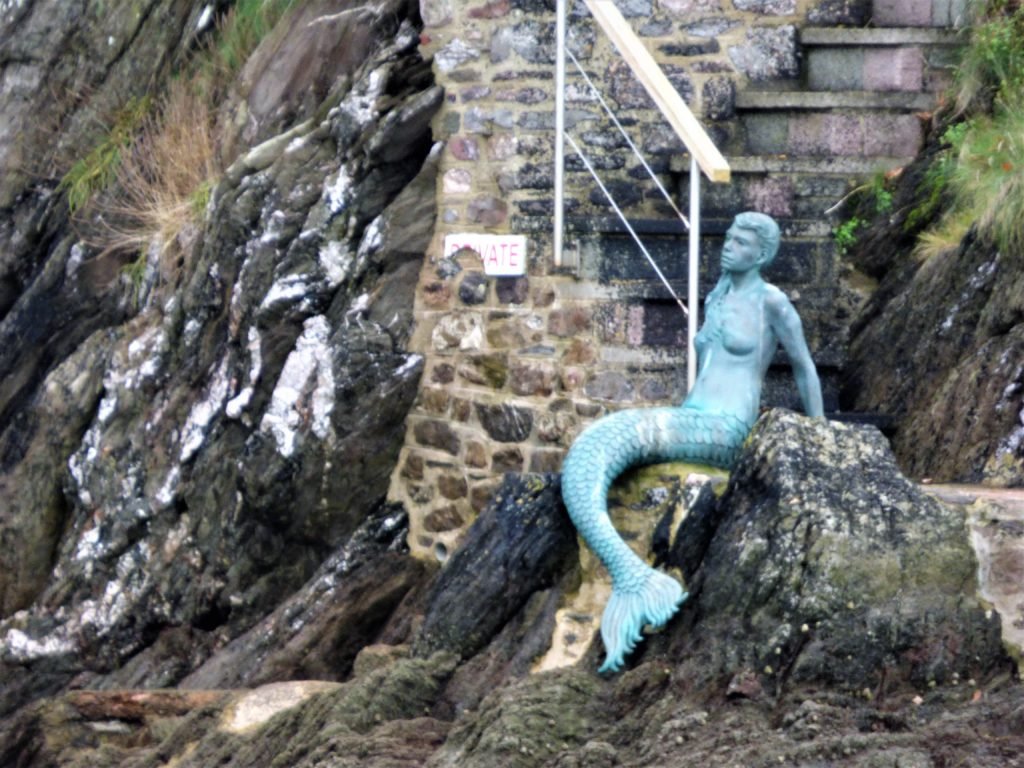 …Dartmouth Castle…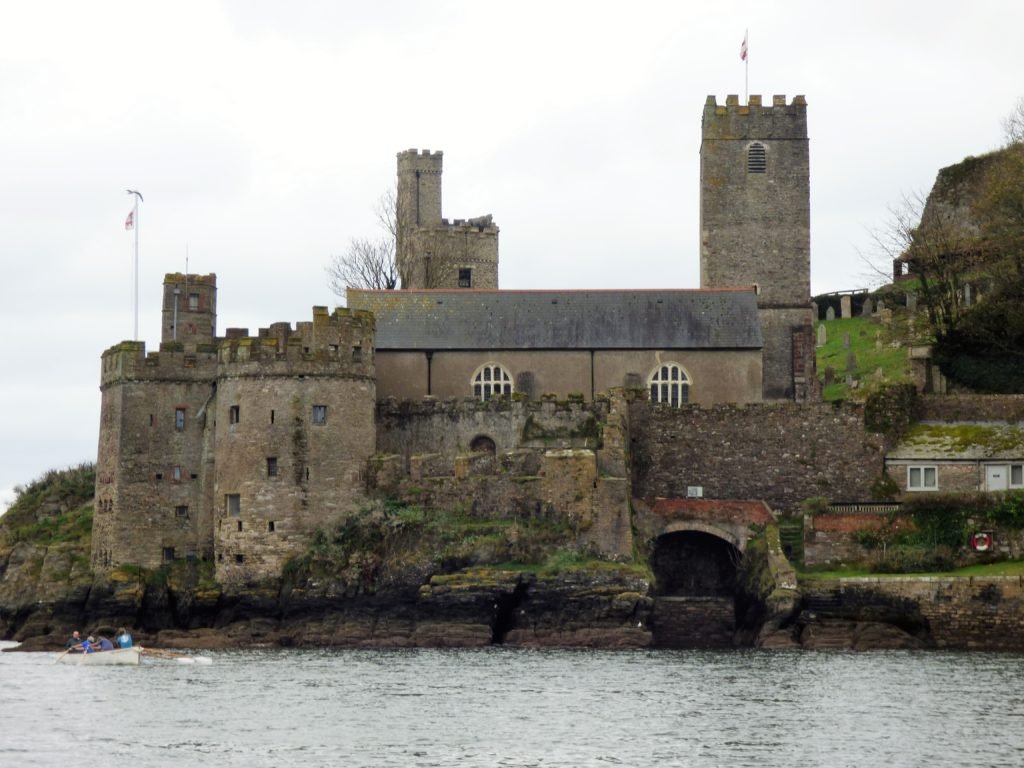 …and another look at my little friend…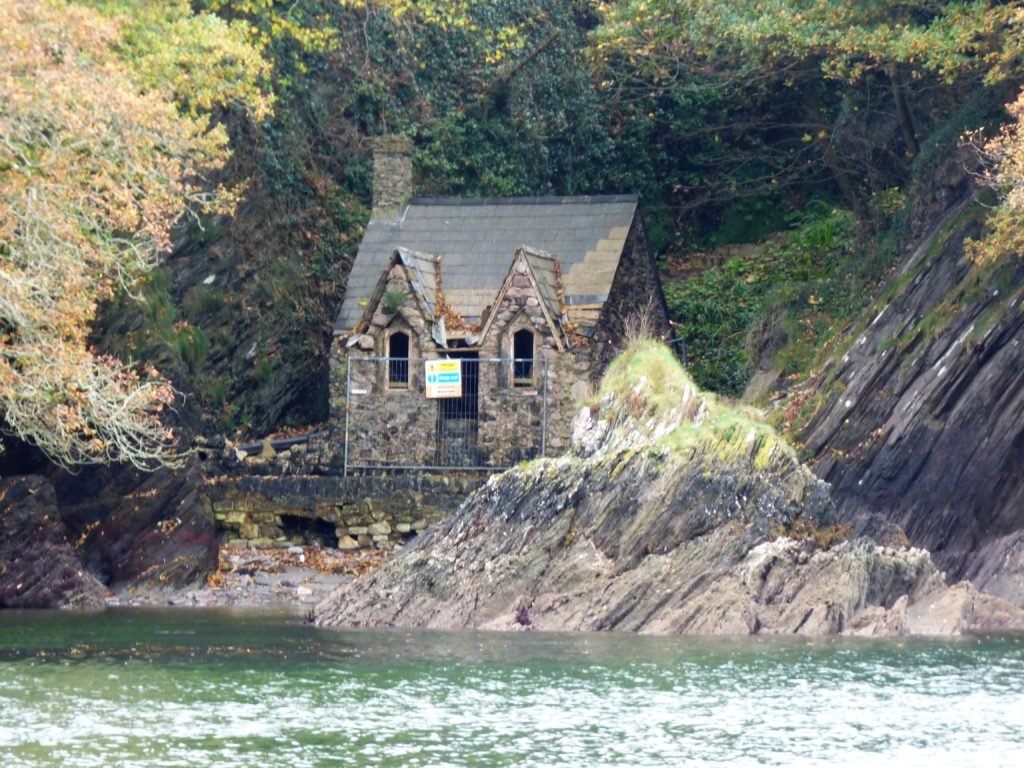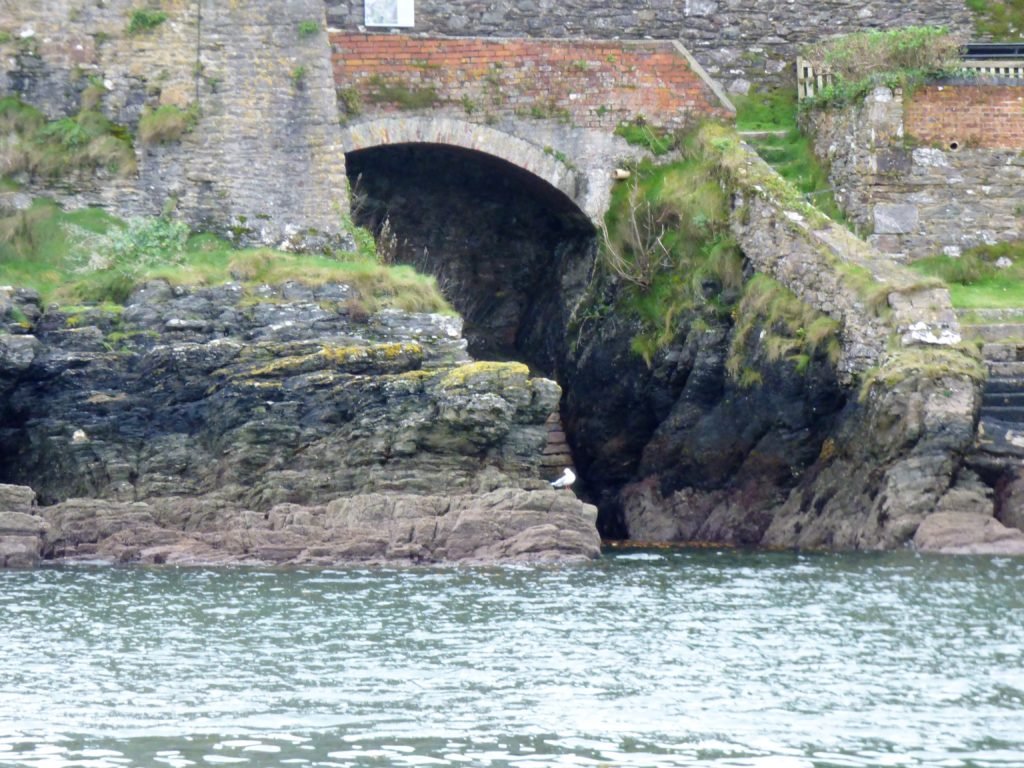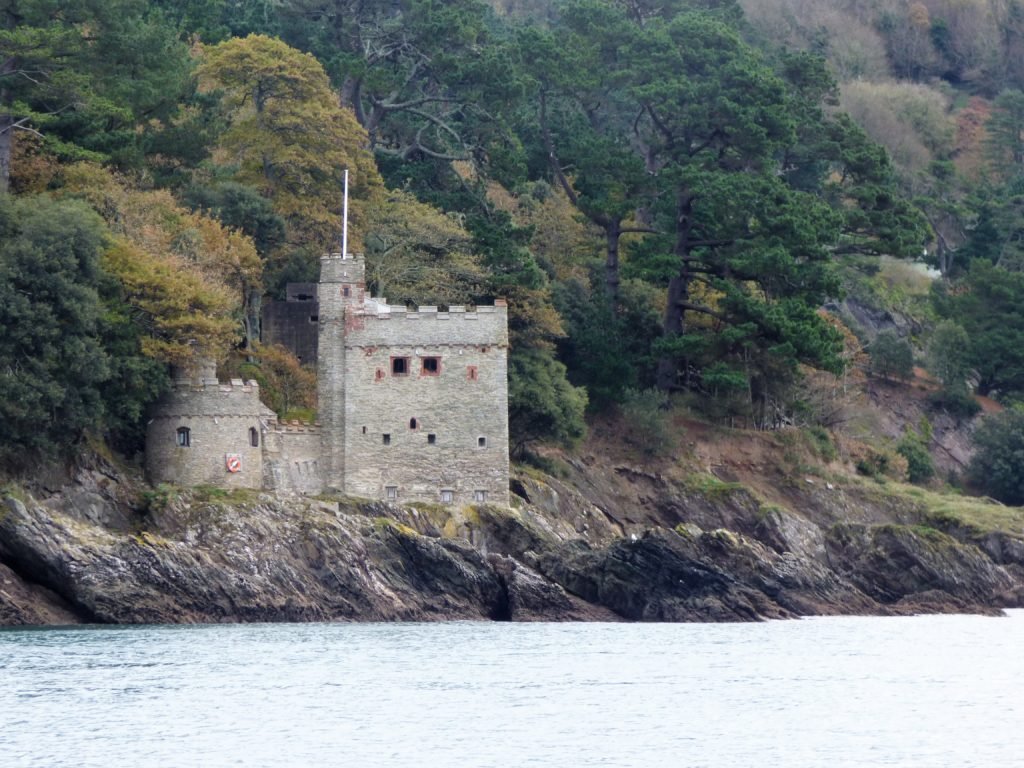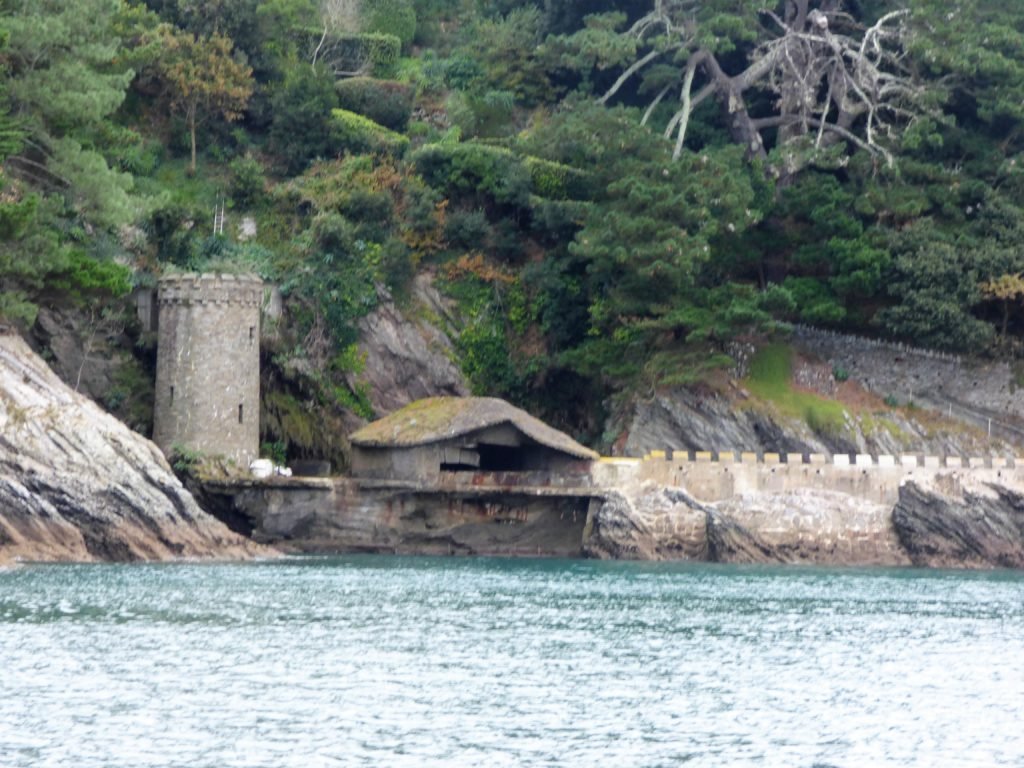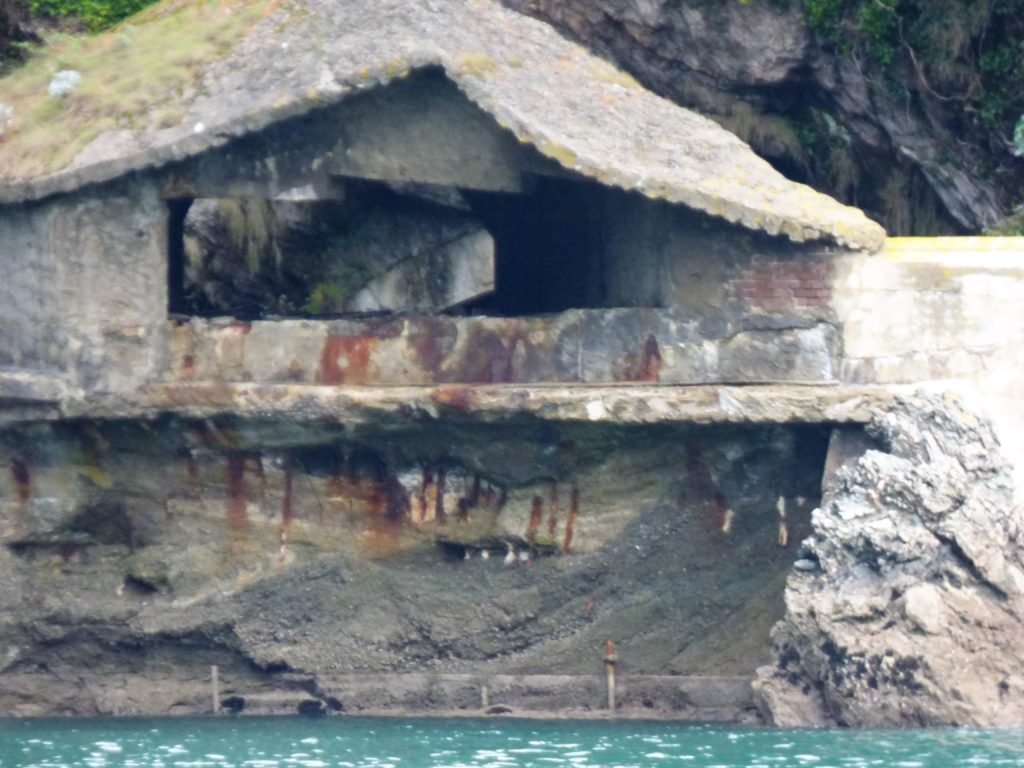 There is something very quirky of taking a photo of someone who is taking a photo of you!  🙂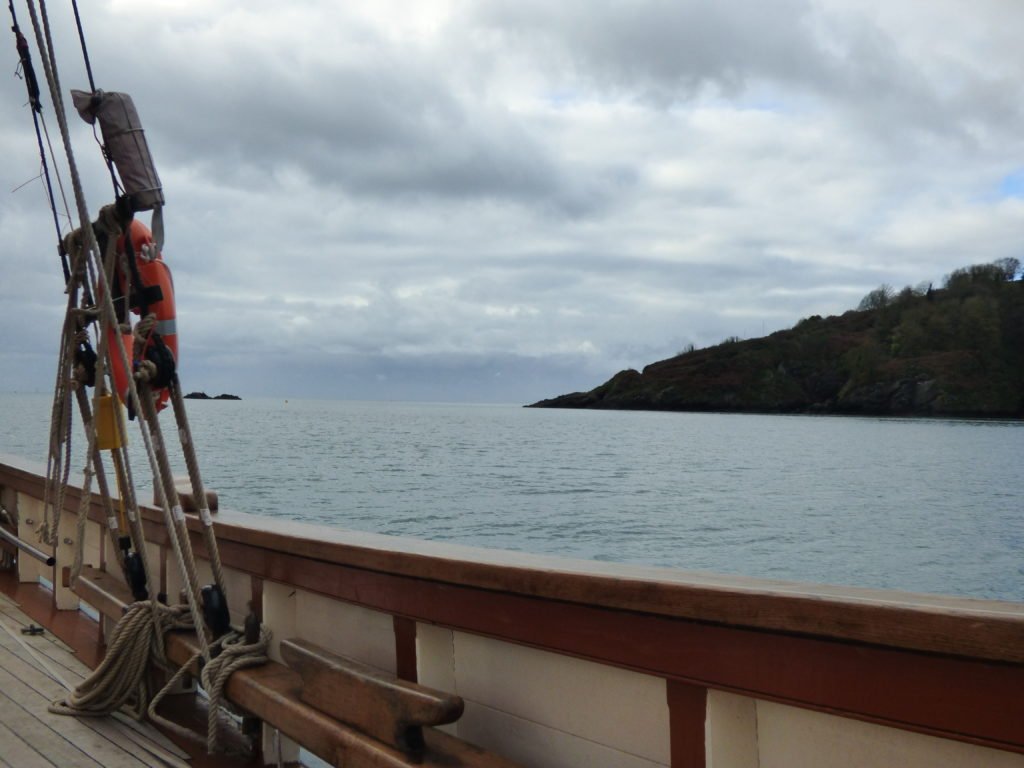 WWII gun placement and watch tower…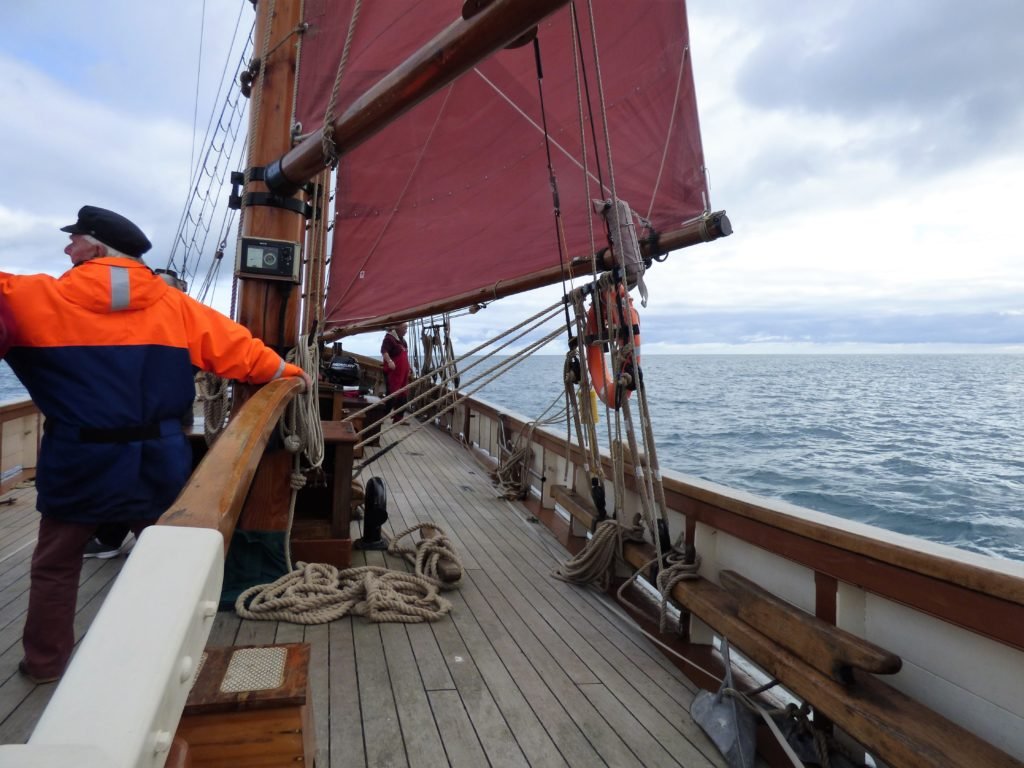 Such a fabulous group of people!  I felt so incredibly honoured to not only take this journey, but to share it with such a lovely men.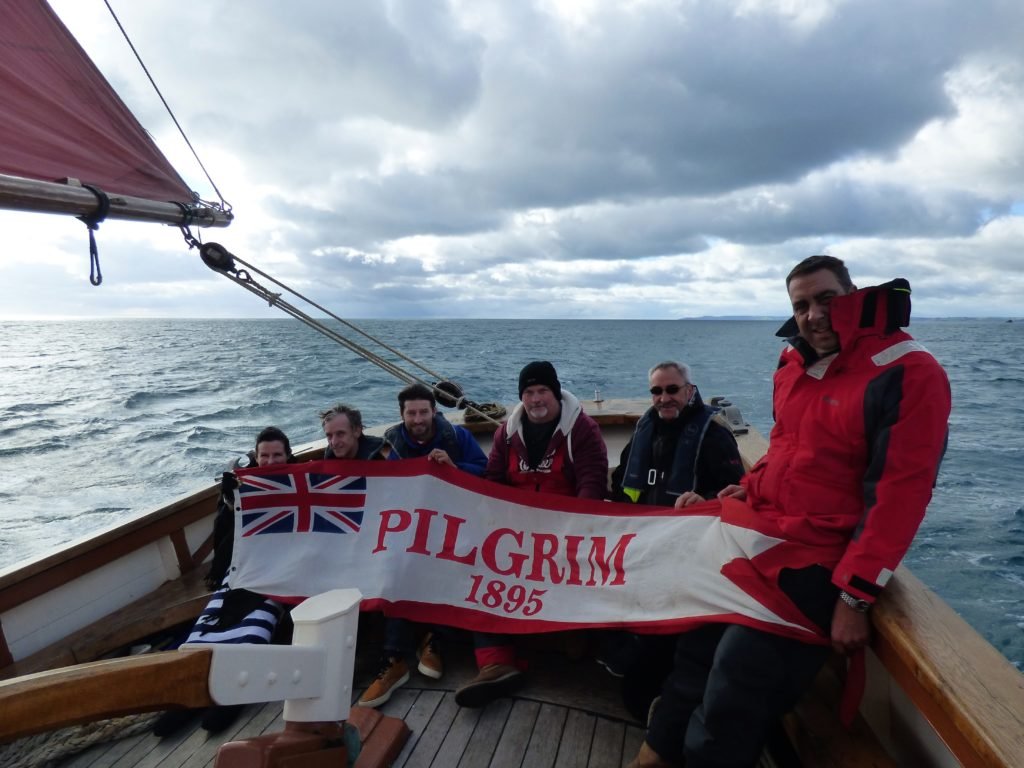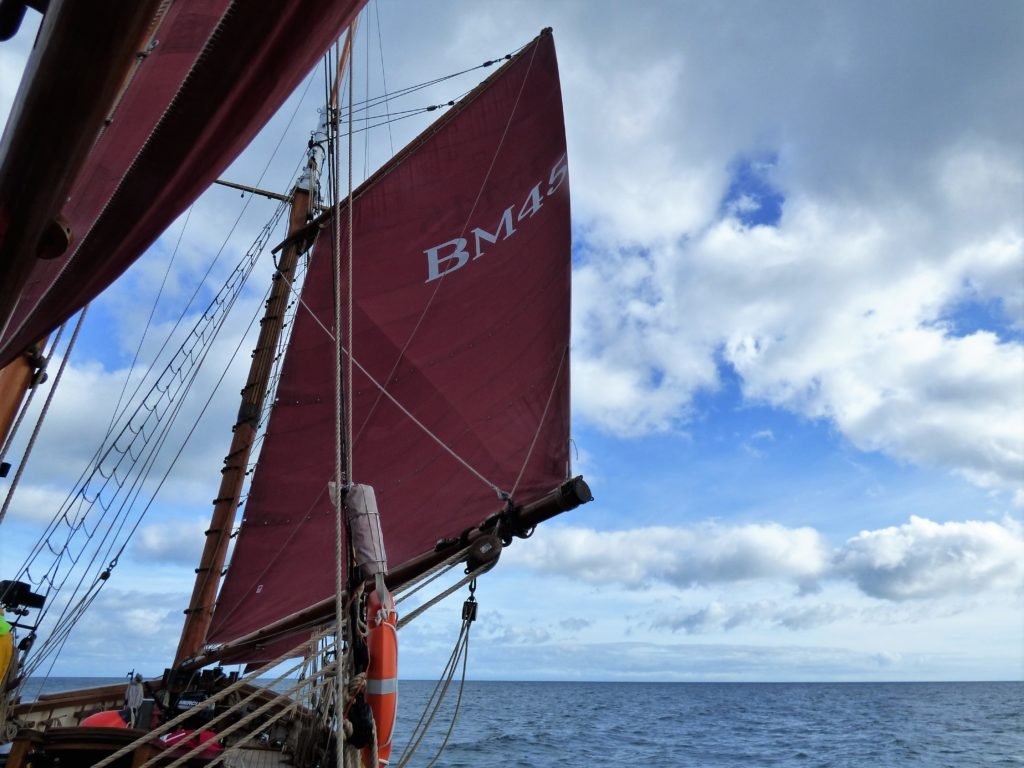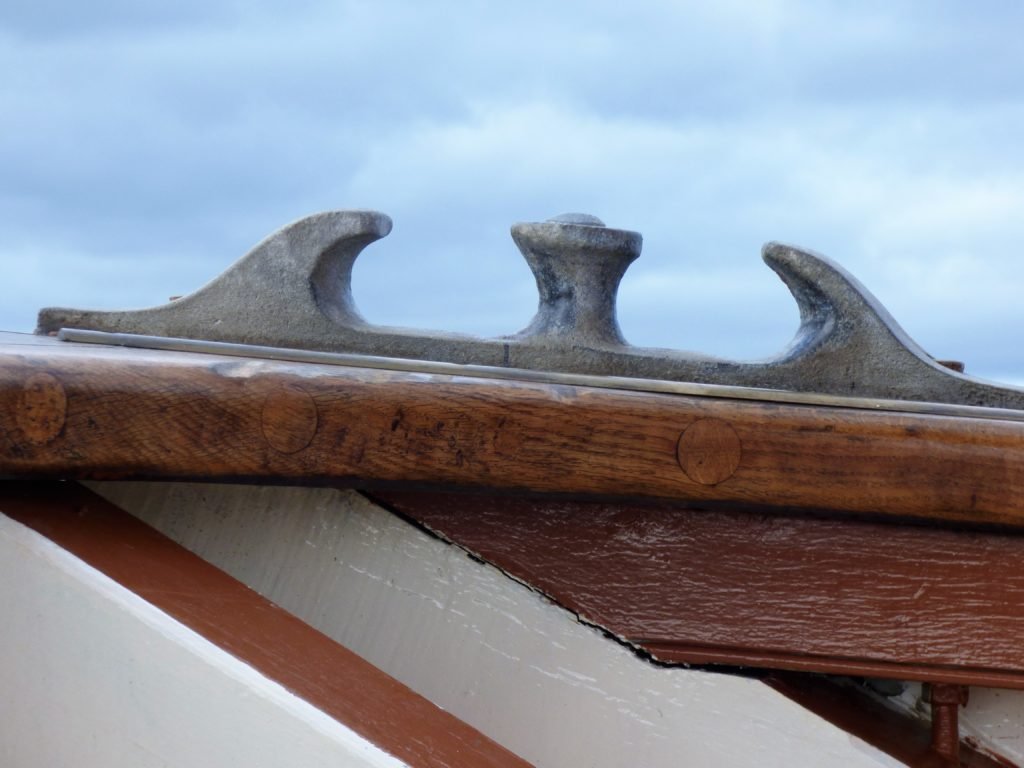 France is that-a-way…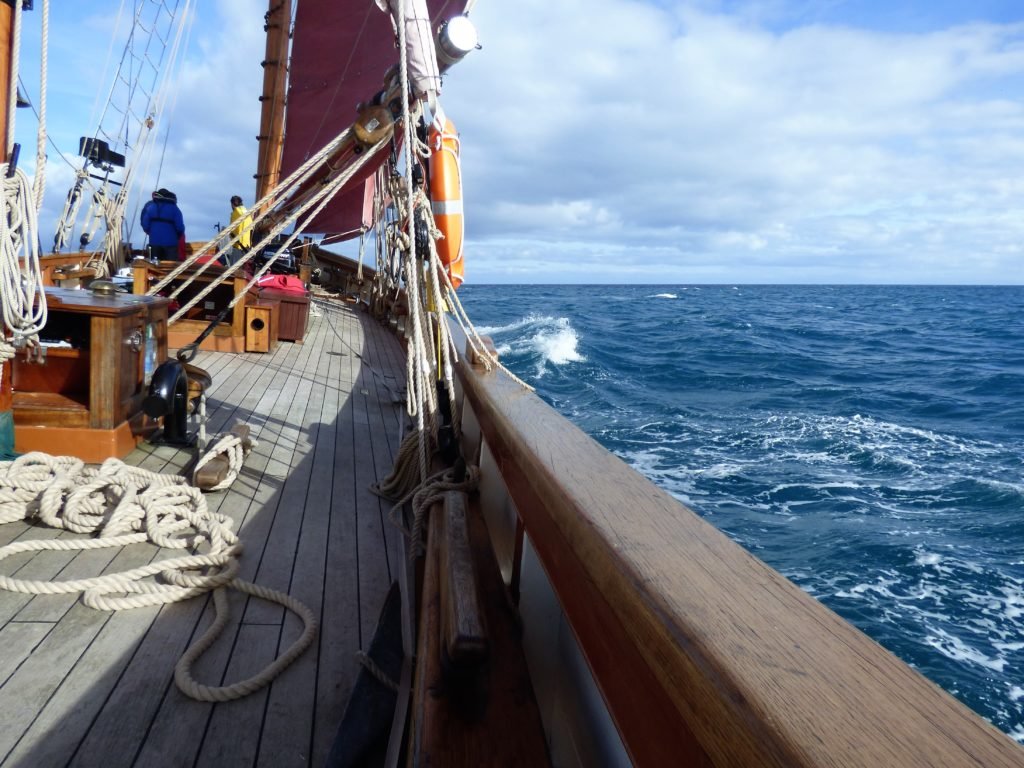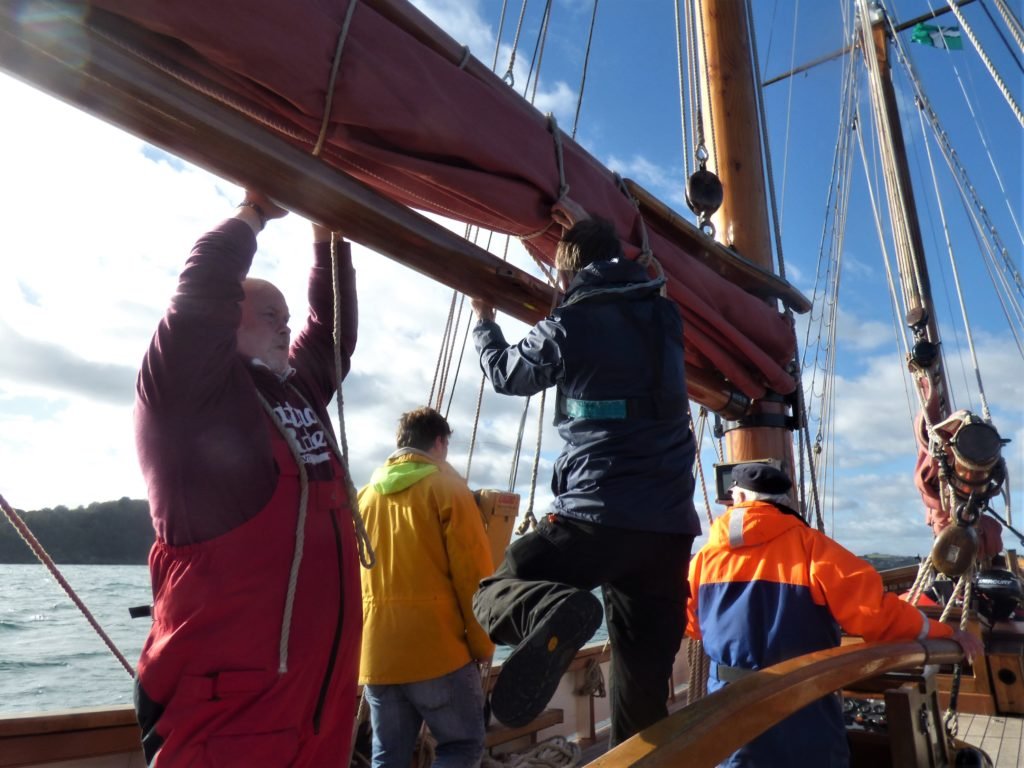 …back in Brixham…
…and here is a collection of short videos from the trip…
If you would like more information, here is the website:  http://www.classic-sailing.co.uk
Thank you to everyone…
~ Bella