We have had rain here for the past few days and while I do actually love the rain, I am not particularly partial to going exploring and sightseeing in it…
Although, yesterday evening, the sun began to peek through (these photos below from last night around 8:00pm), so I decided that today would be a road trip!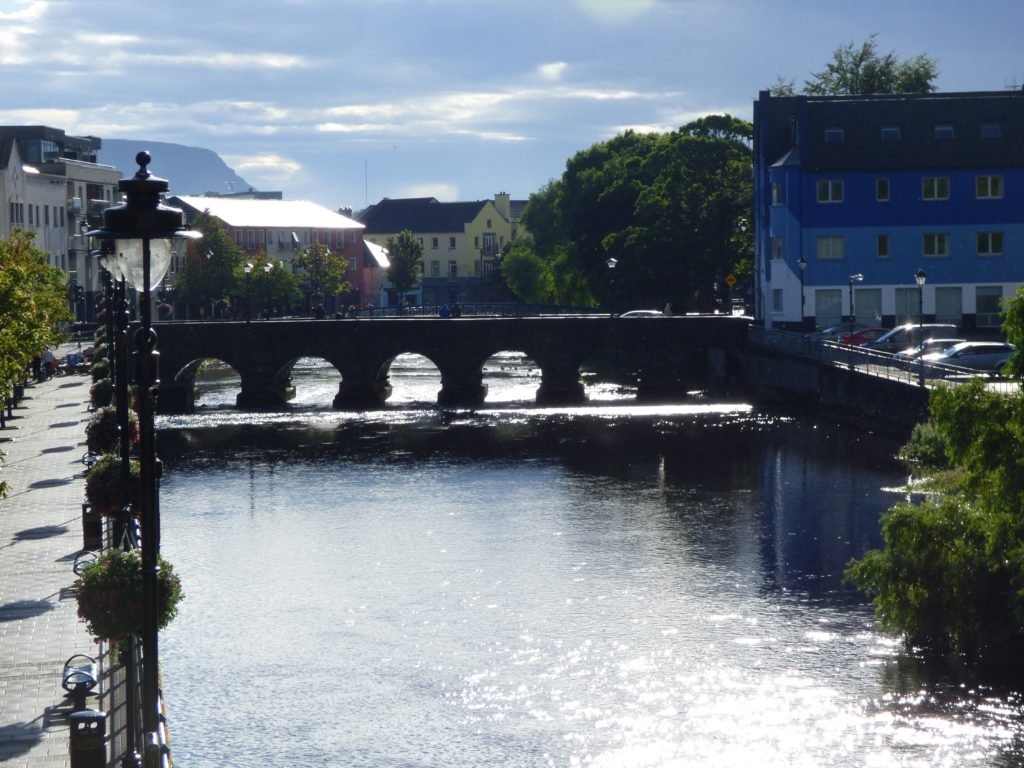 I left home around 10:00am-ish and the skies were still overcast but Boswell (trusty rental car) and I decided to press on…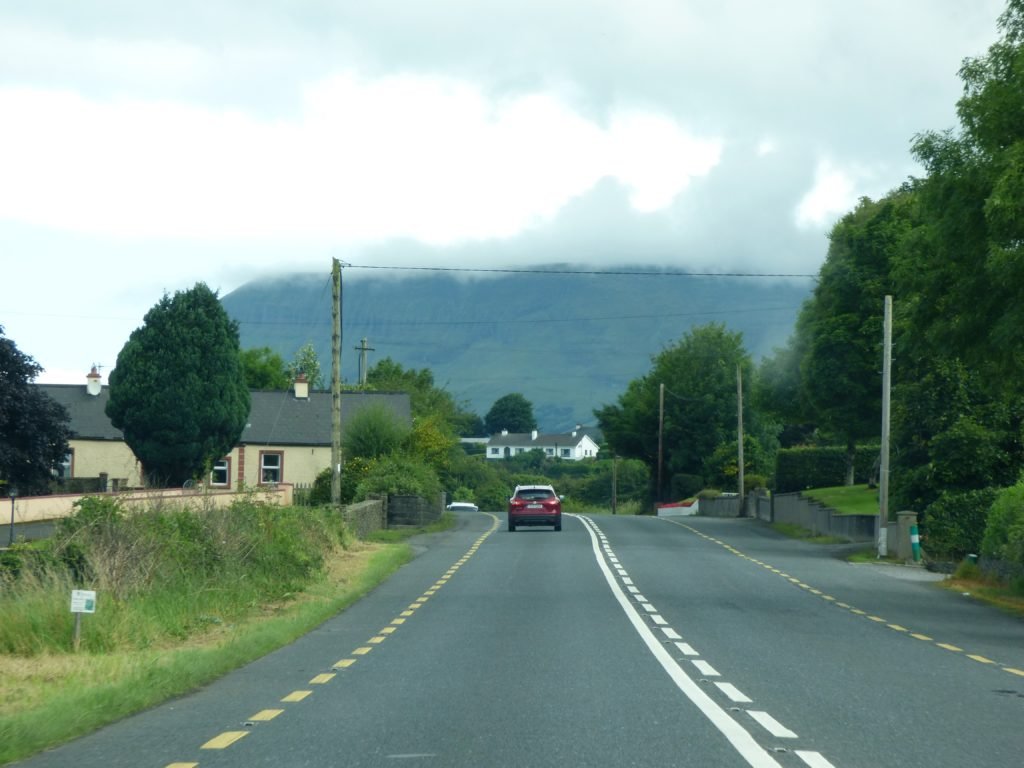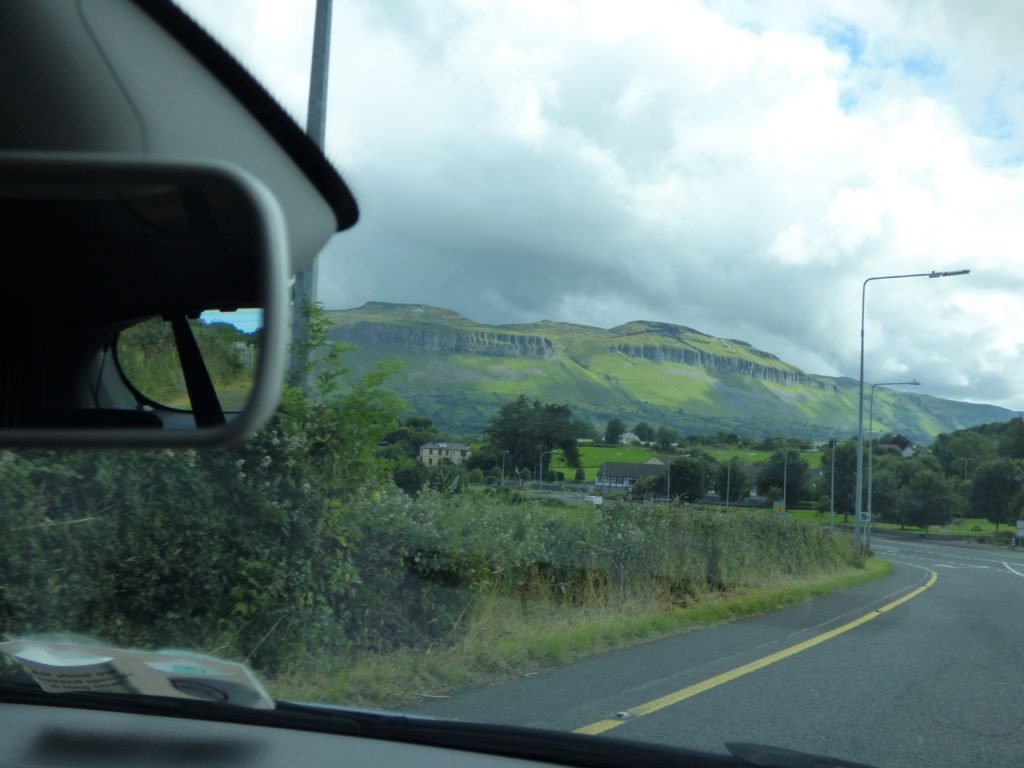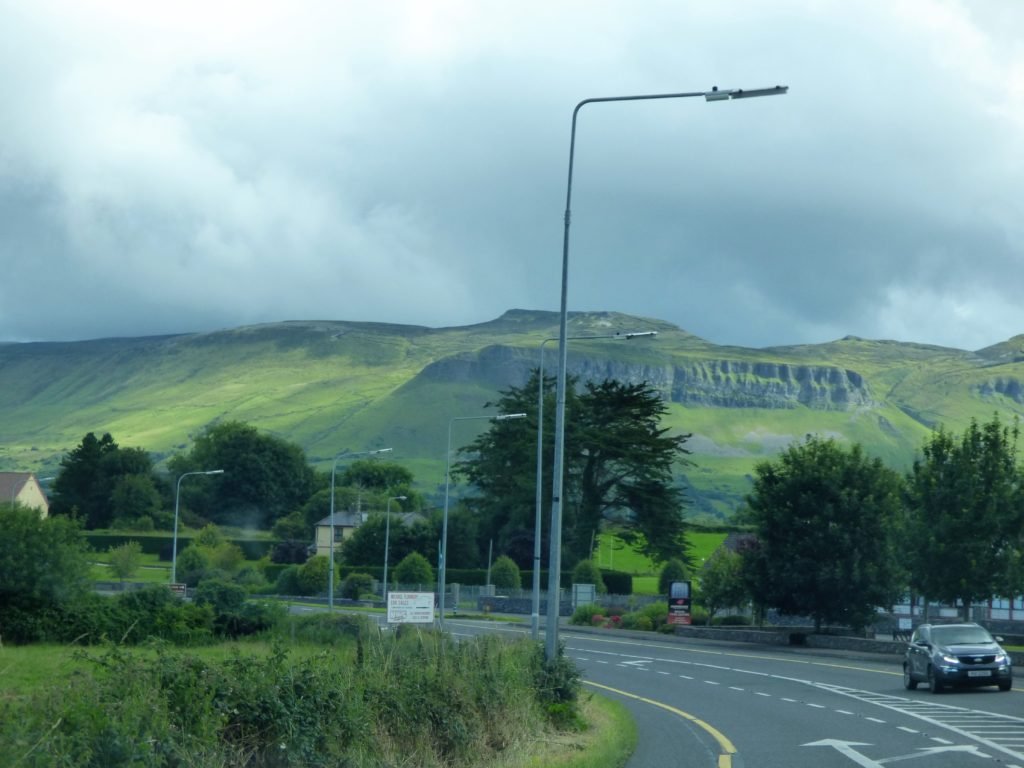 We were heading north toward Donnegal…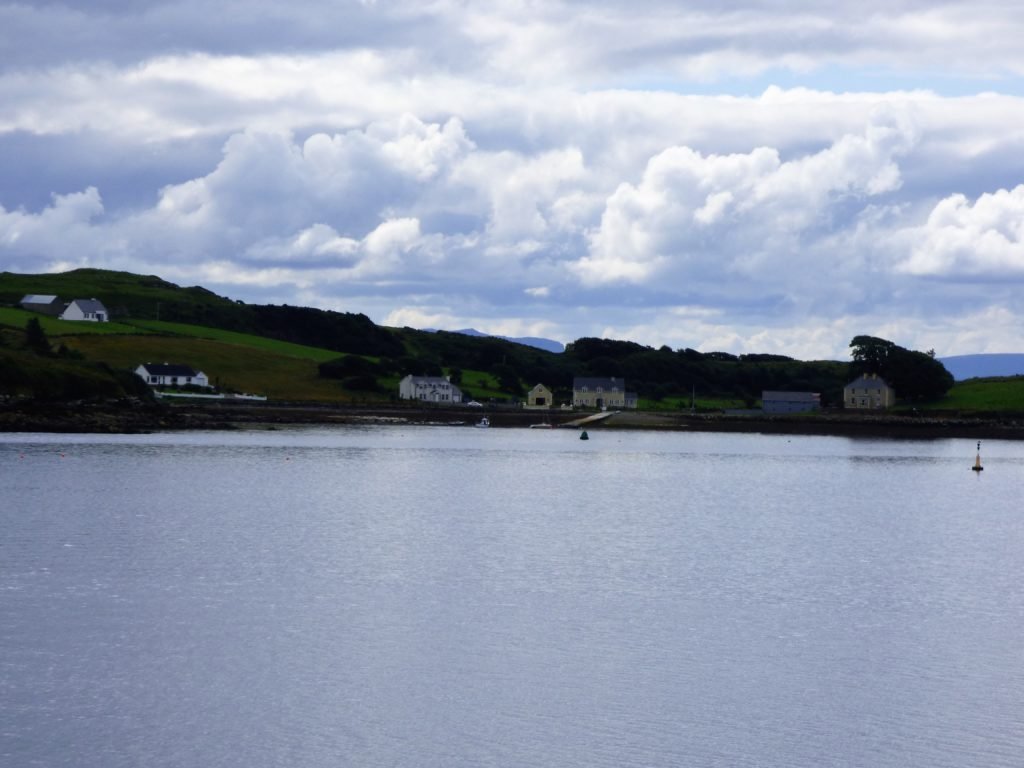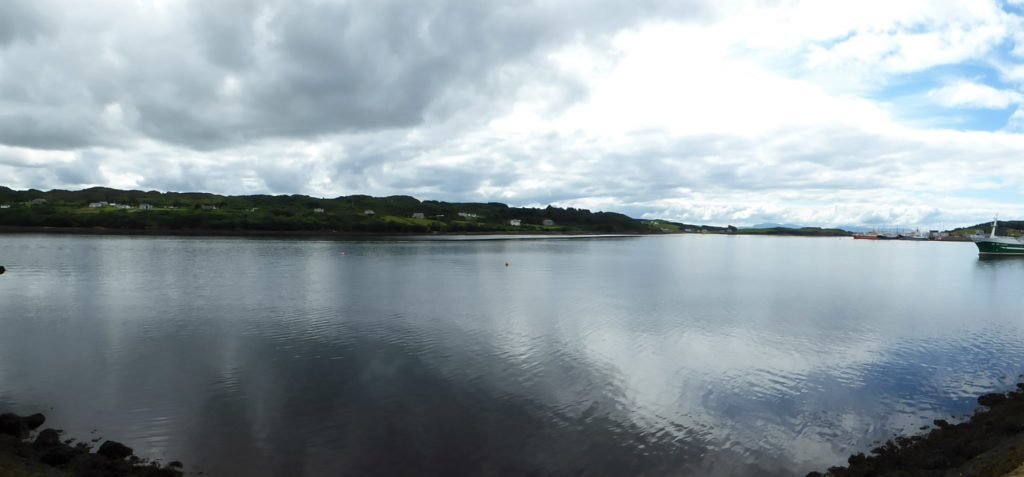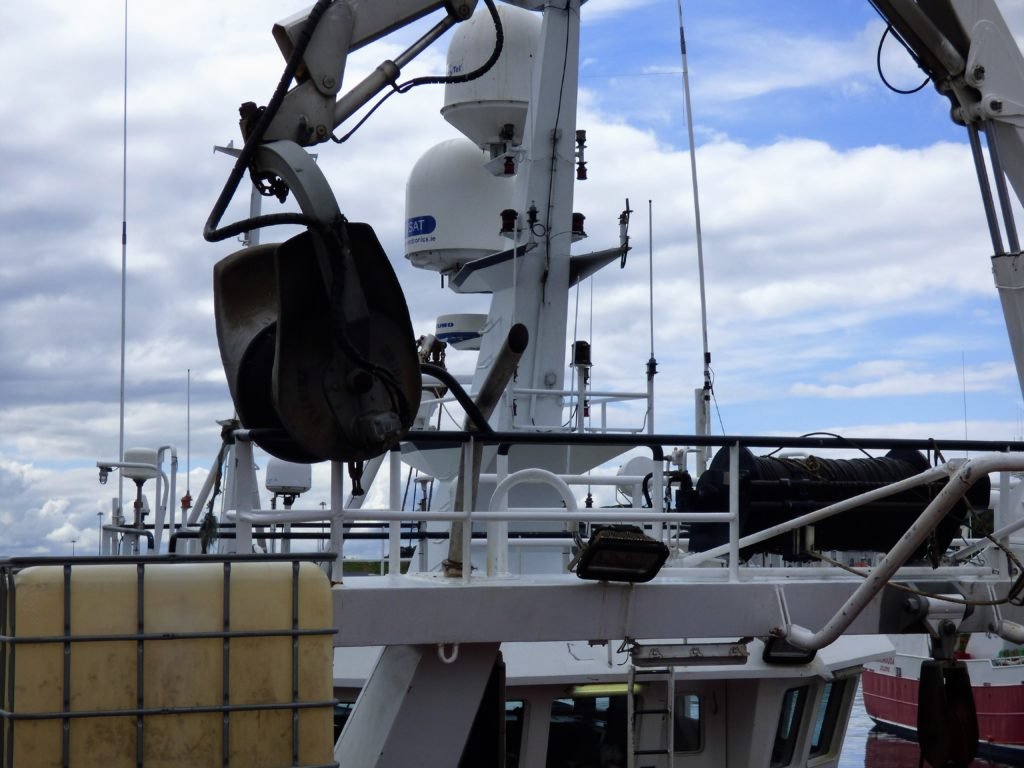 …and if it you think you see fluffies sitting on the seats, you would be correct!  They are hot-glued to them!  I don't know why, but I think it's cute…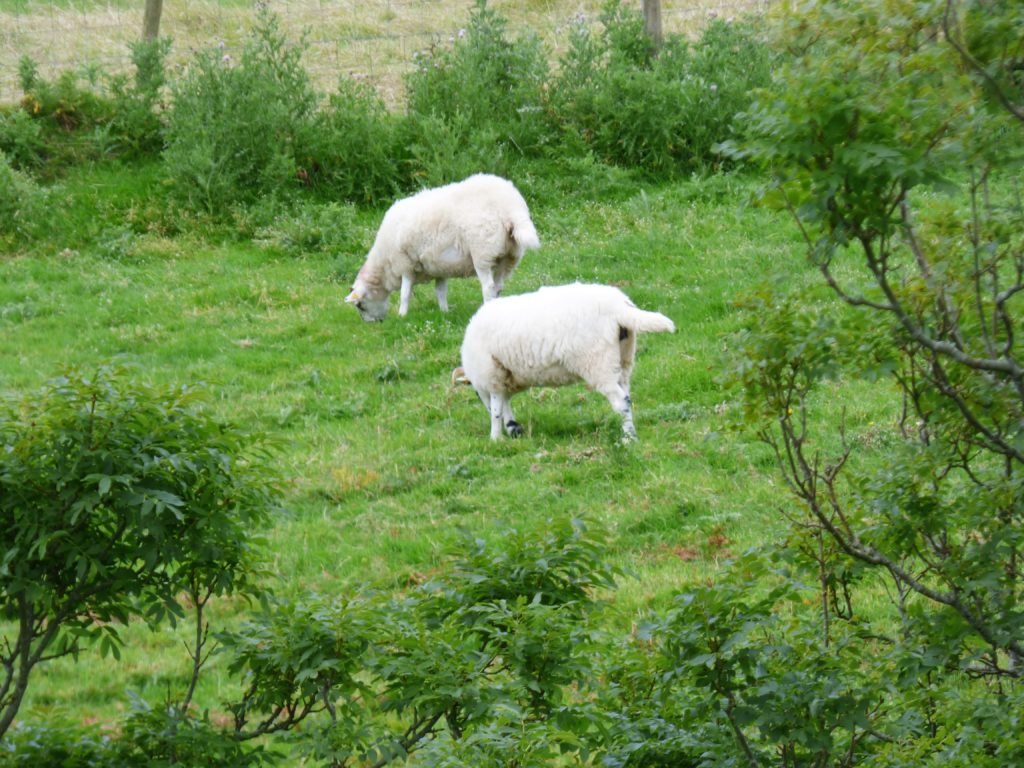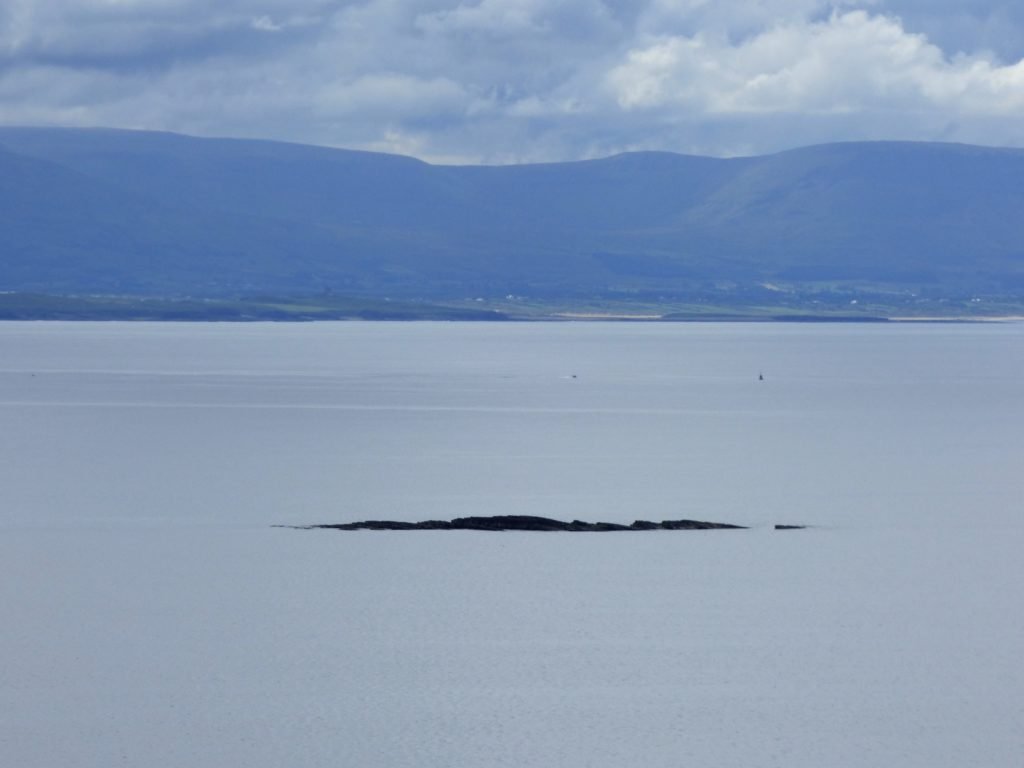 You've heard of a bird's eye view – well, this is a bear's eye view!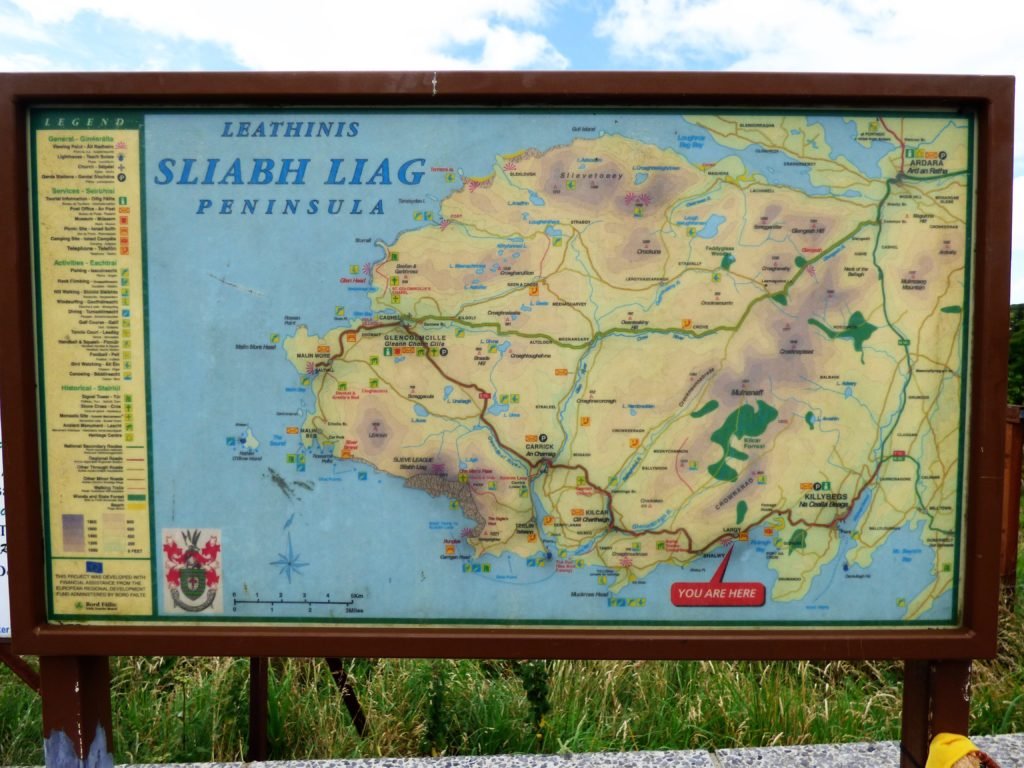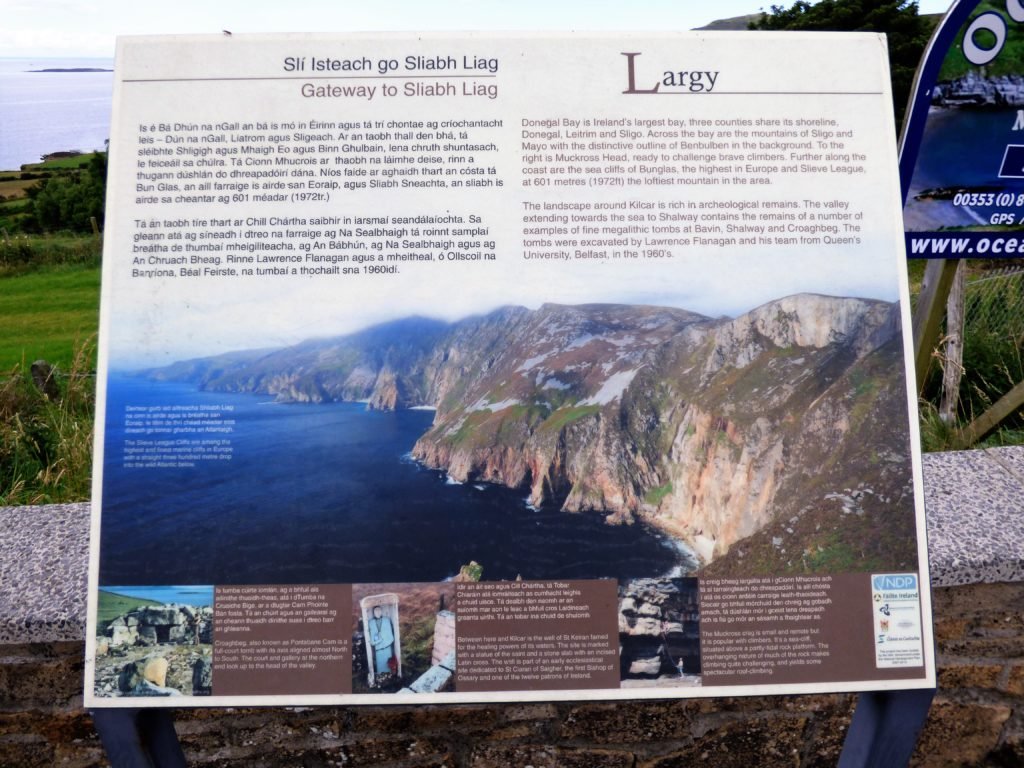 I also loved this road trip for several other reasons…  It was a real 'driving' road trip day.
While much of it is dual carriage-way, the challenge here is that it often is 100km/hr, and you round a bend, straight into a 50km/hr zone!
…or, you are doing 100km/hr and suddenly find yourself on a bend that is best taken at 45km/hr tops – without warning!
…and this was the first time in over a decade that I have driven a manual – and on these bending roads, I loved it!  I have done some rally driving a gazillion years ago, and while I wouldn't tackle such an adventure again, it was ever so cool to be able to relive itty bitty bits of it…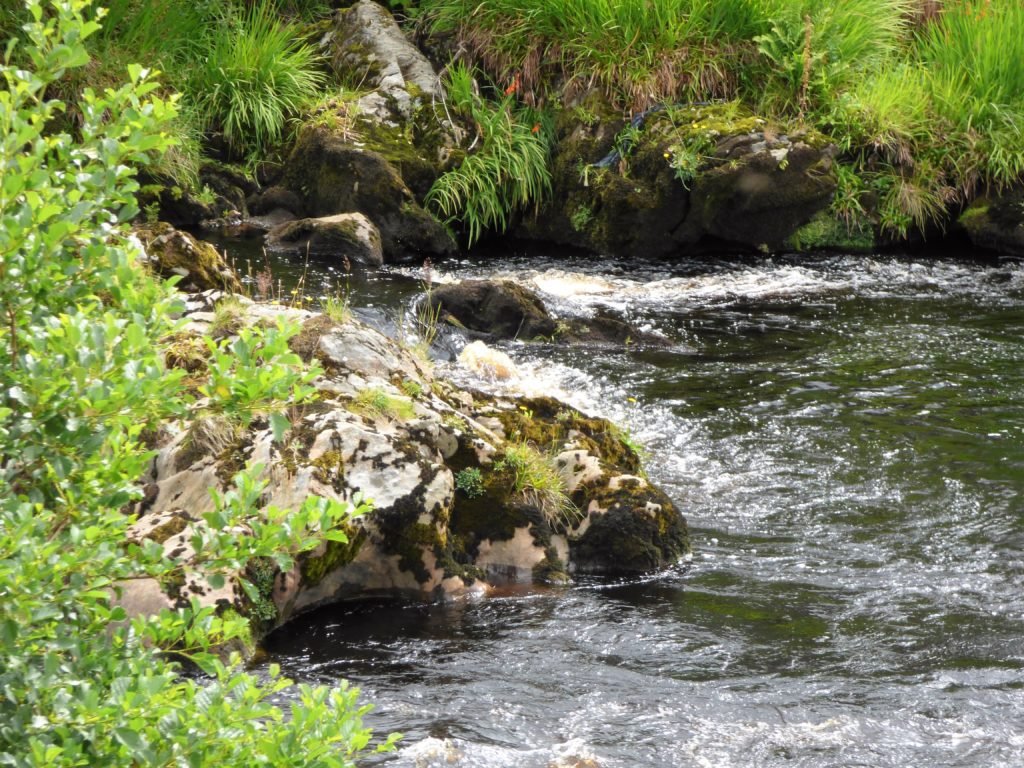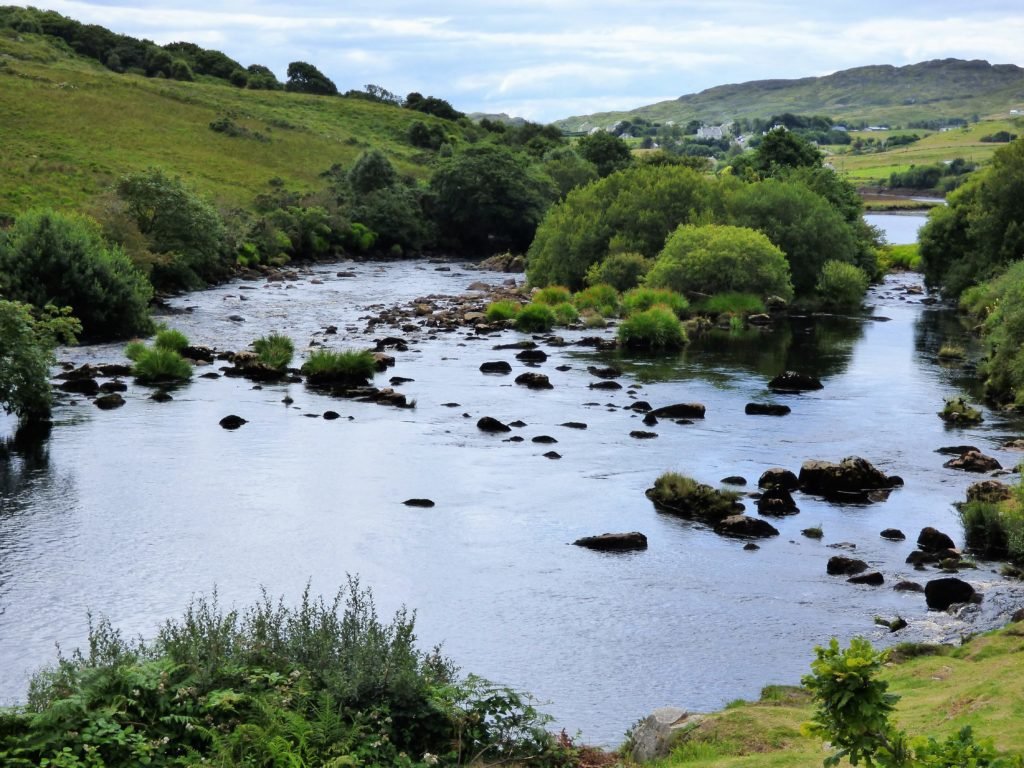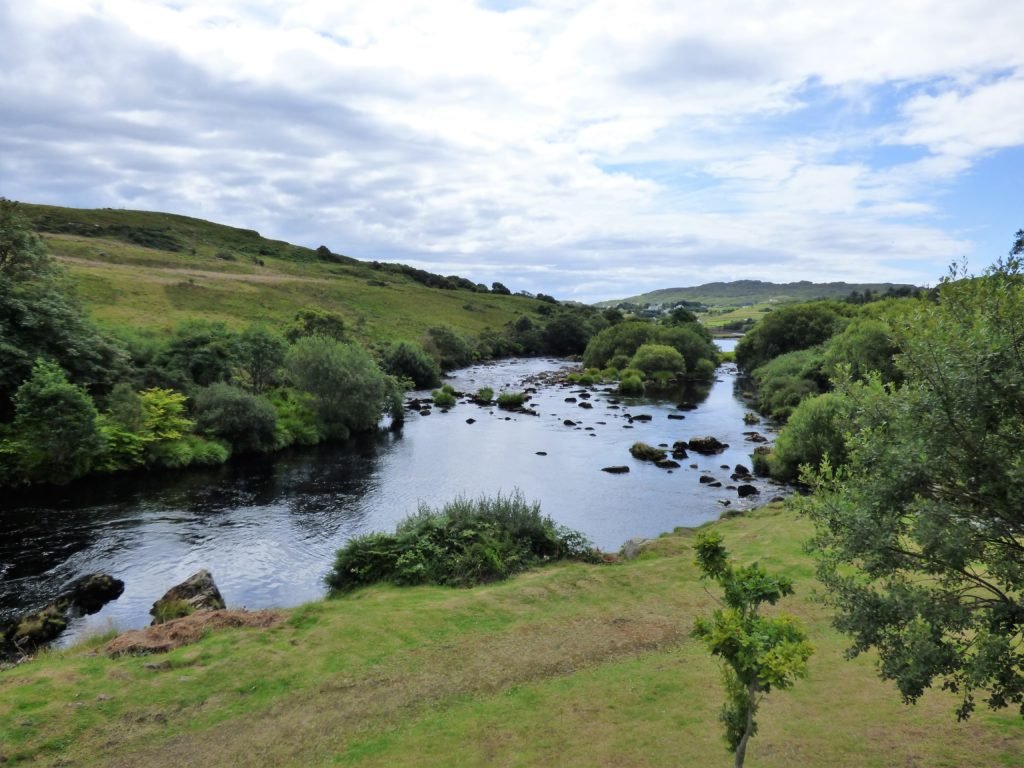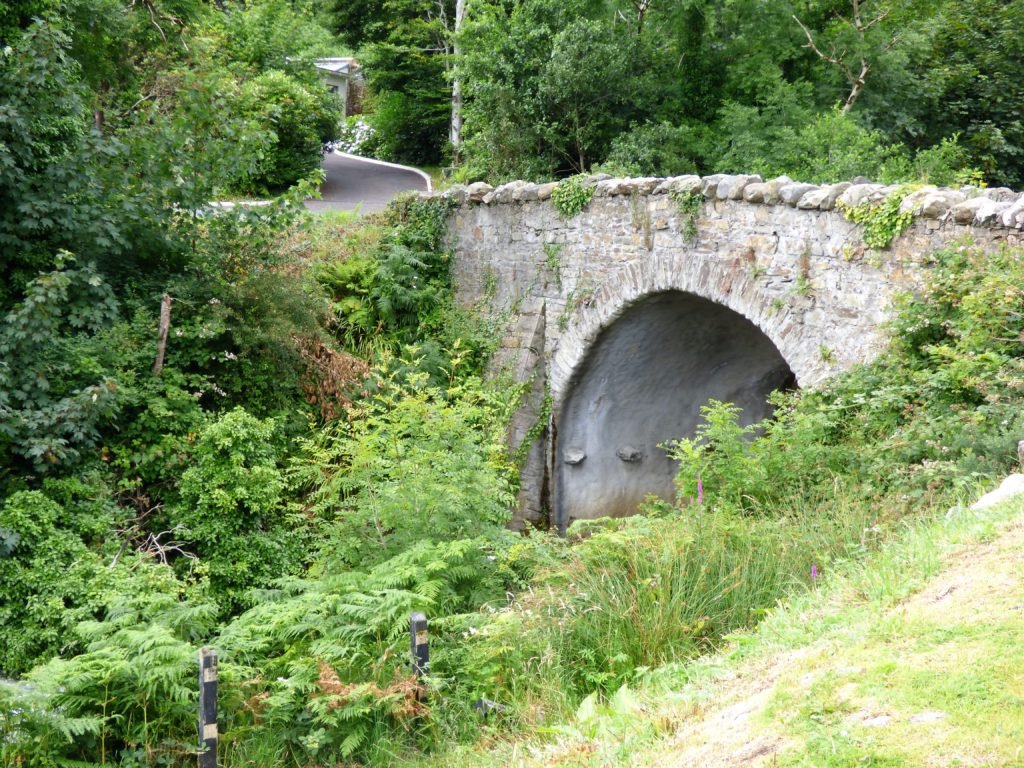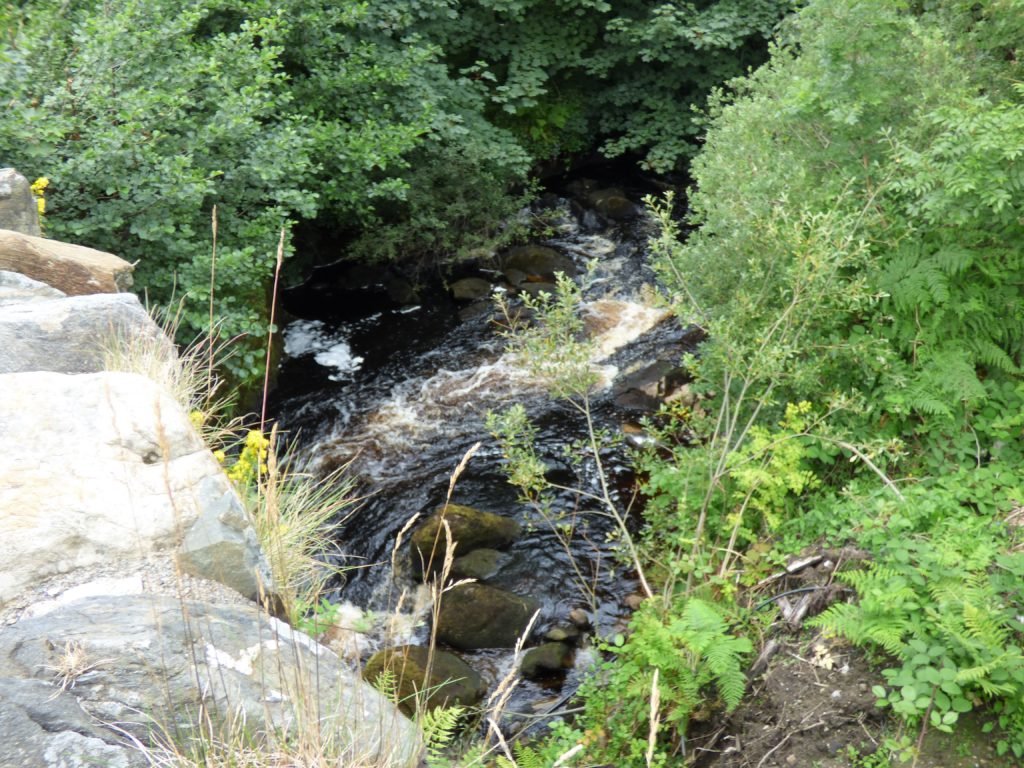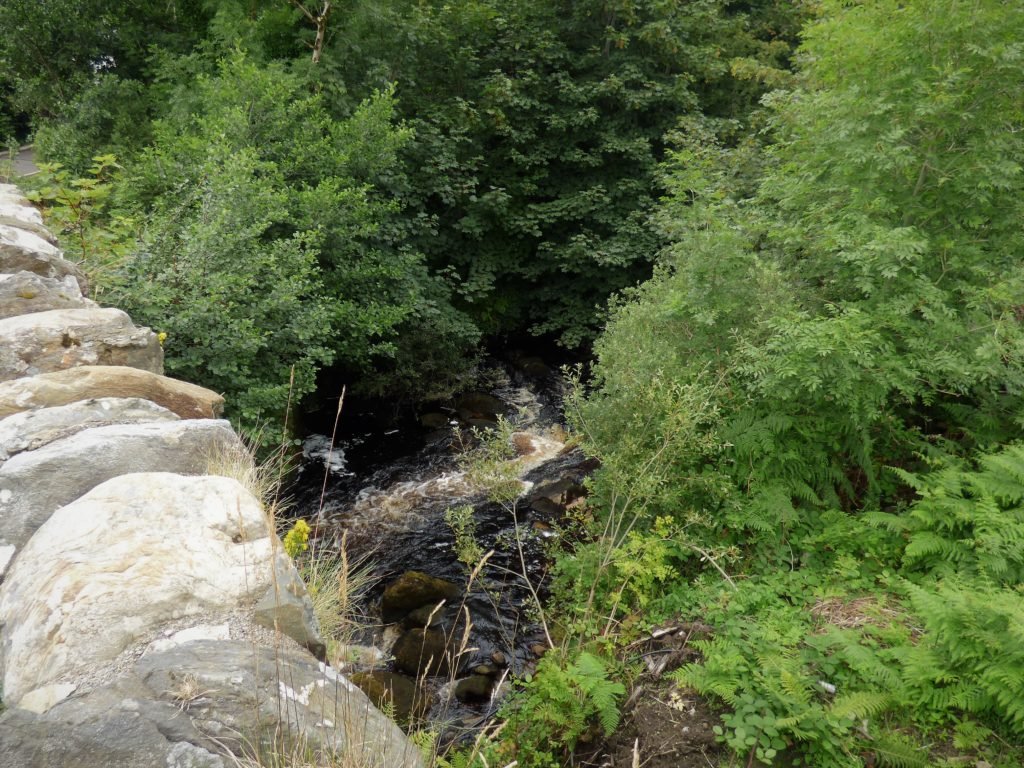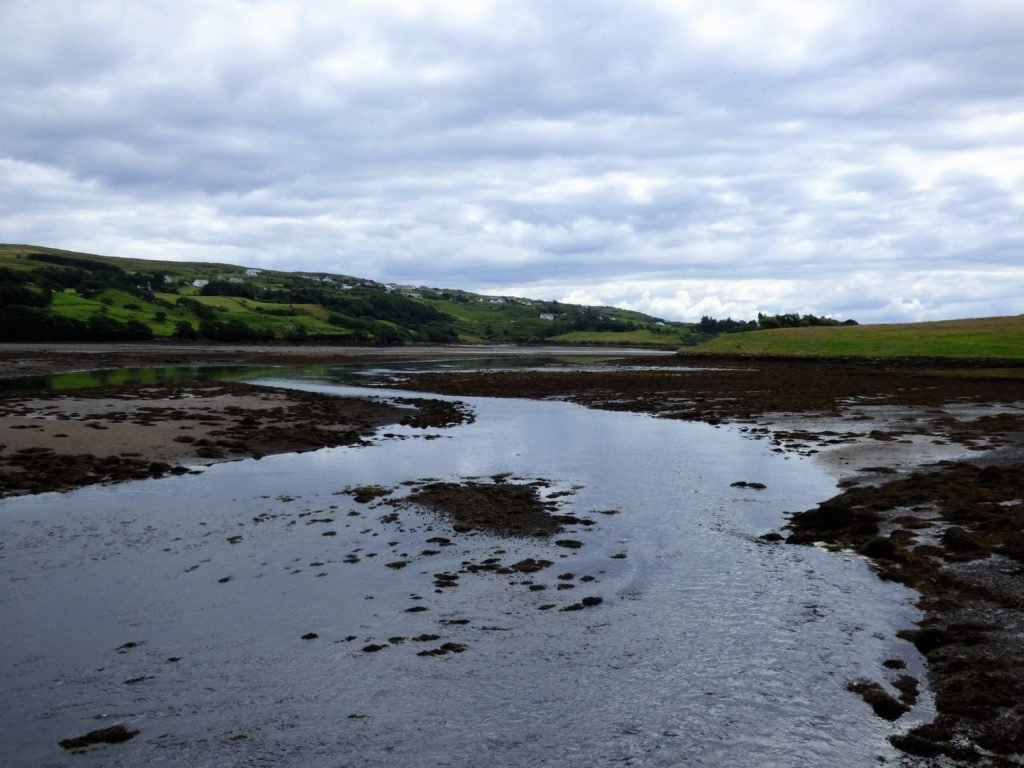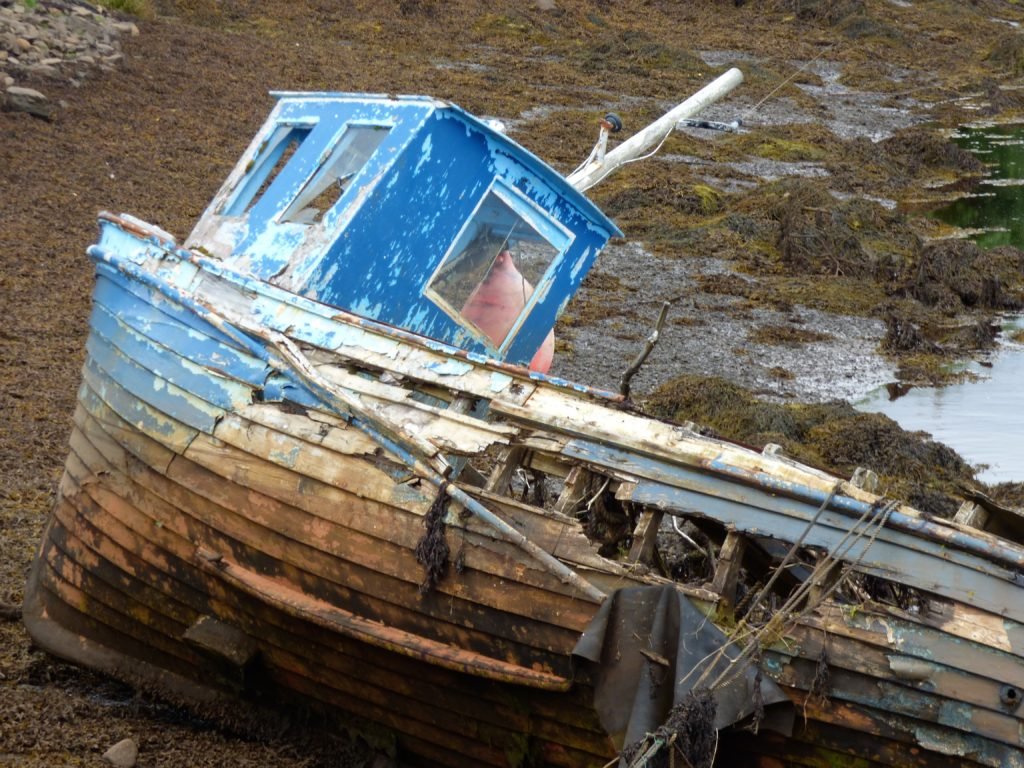 On my trip, I was listening to a station playing Irish music – and in the breaks, they were doing a live feed from a local agricultural show.
At one point, they invited a five-year-old boy to join the presenter at the microphone and when he was asked about his favourite part of the show, he replied, "the tractors".
"What other things did you see that the fair?" asked the presenter.
"Diggers!" responded the boy.
Laughing, the presenter then asked, "so, apart from tractors and diggers, was there another thing you saw at the fair – maybe the cows?"
"The loaders were grand," said the lad.
…a little later the radio announcer said, "and we have a report that a black cow has gone missing from (forget the name) Farm.  If anyone has seen her, please call the station."
Boswell and I took several 'detours' – as in road off to the right or left that just looked interesting… and this was one of them…
What this road trip also achieved was to allow me to totally overcome my apprehension of driving on ultra skinny, skinny, skinny windy roads!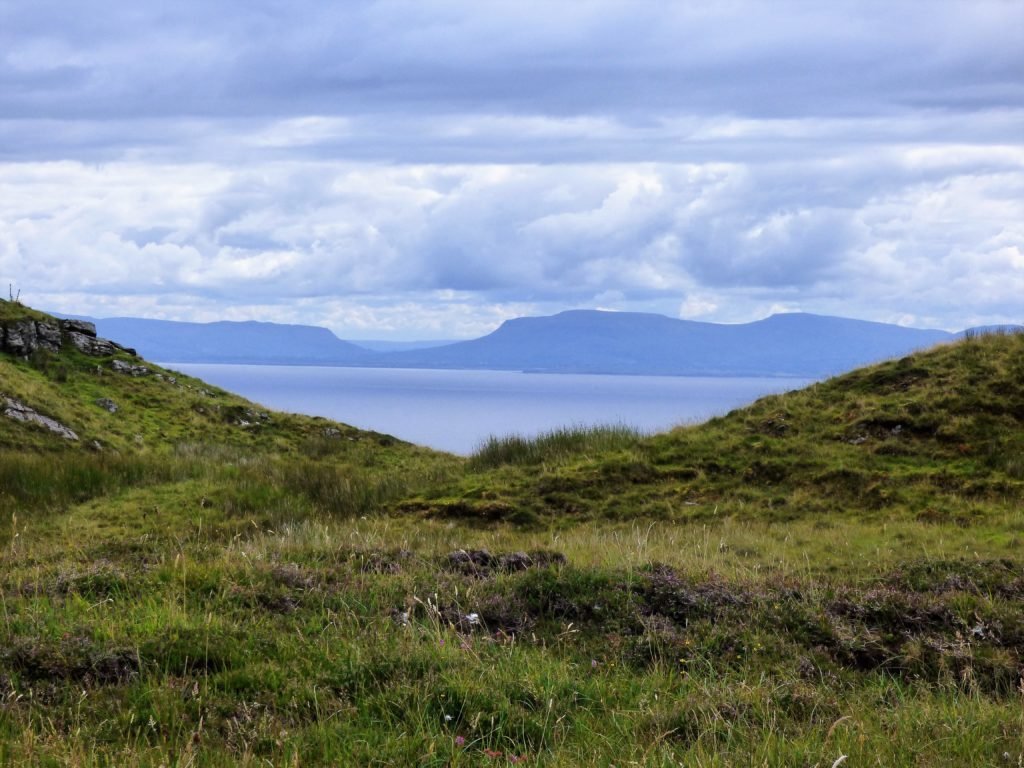 …and finally we arrived at Slieve League…
According to Wikipedia:  Slieve League, sometimes Slieve Leag or Slieve Liag (Irish: Sliabh Liag), is a mountain on the Atlantic coast of County Donegal, Ireland.  At 601 metres (1,972 ft), it has some of the highest sea cliffs on the island of Ireland.  Although less famous than the Cliffs of Moher in County Clare, Slieve League's cliffs reach almost three times higher.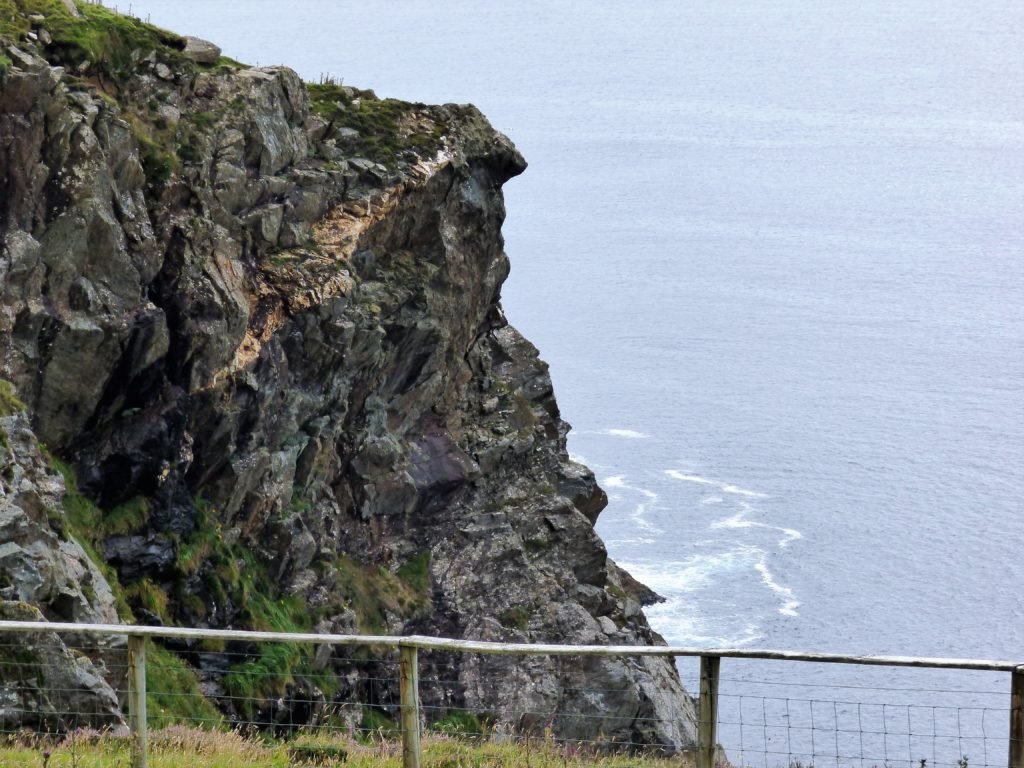 Lunch doesn't get much better than this…  Fresh lobster roll, made on the spot for me by the same man who caught the lobster, and cooked it this morning!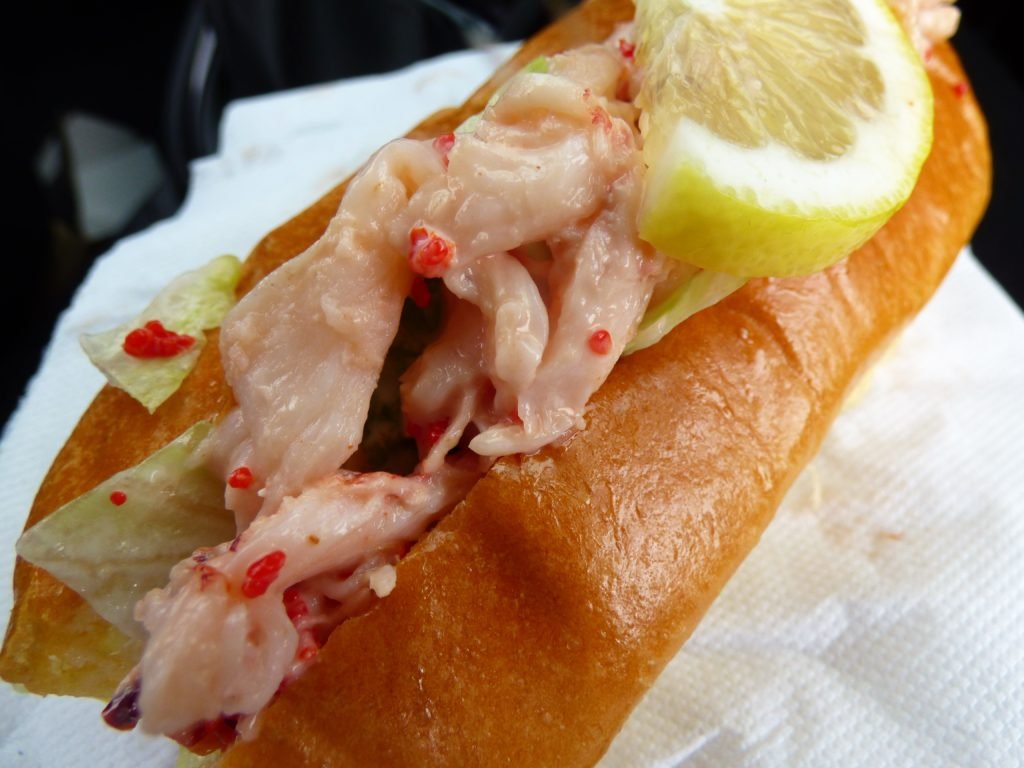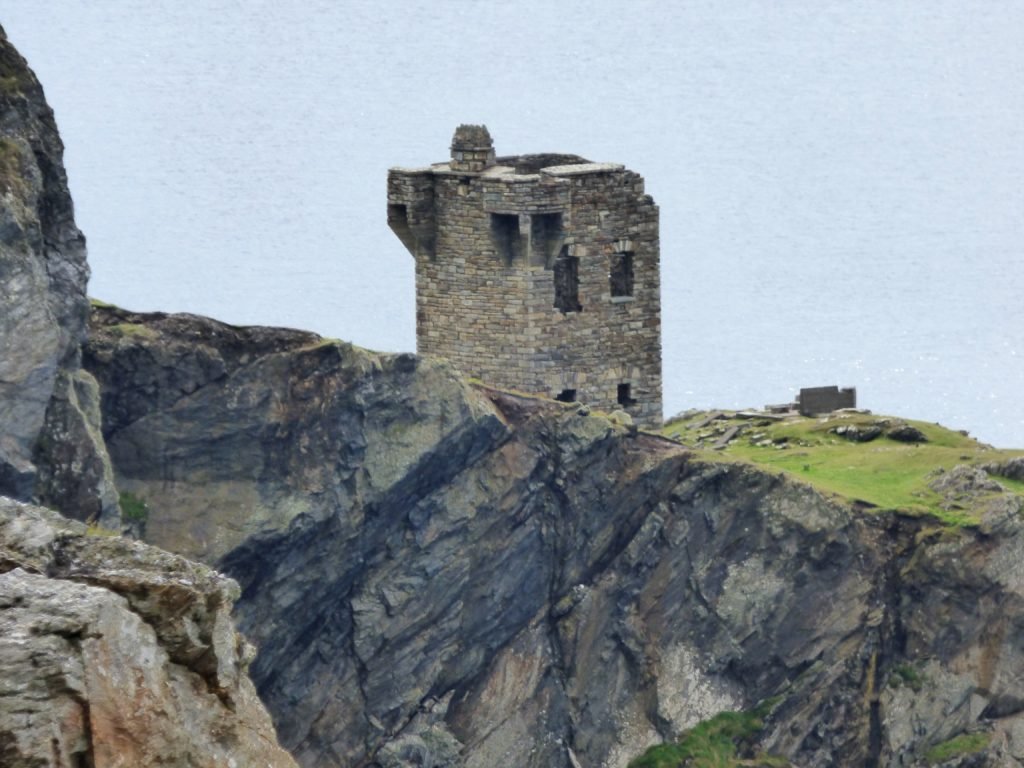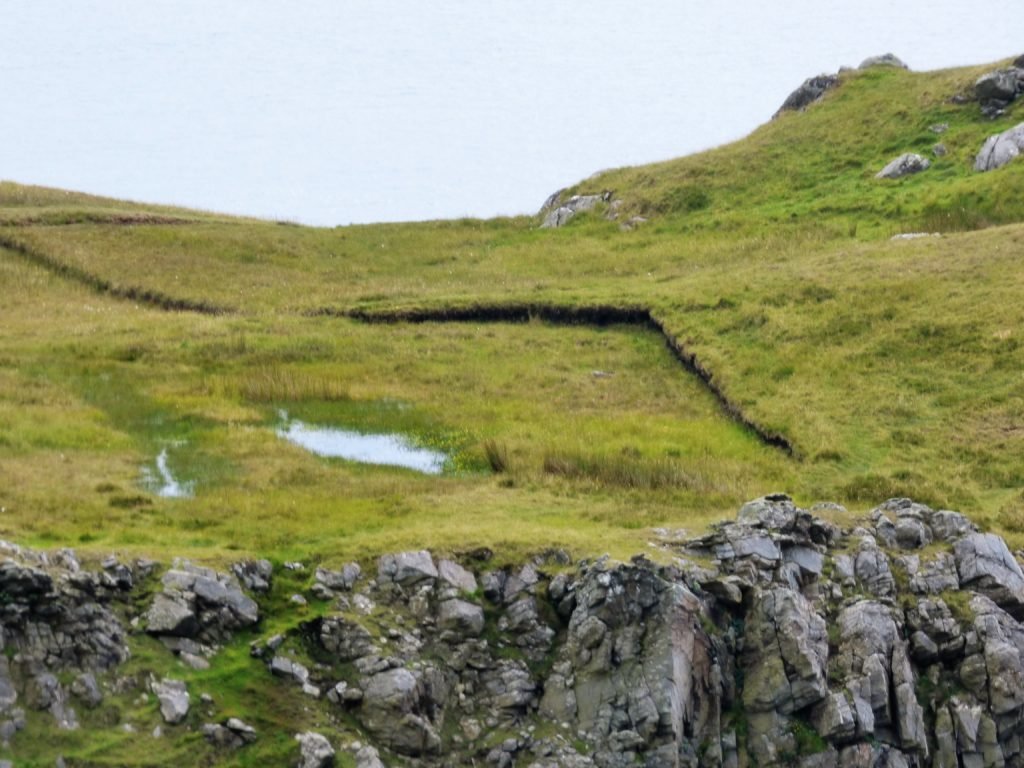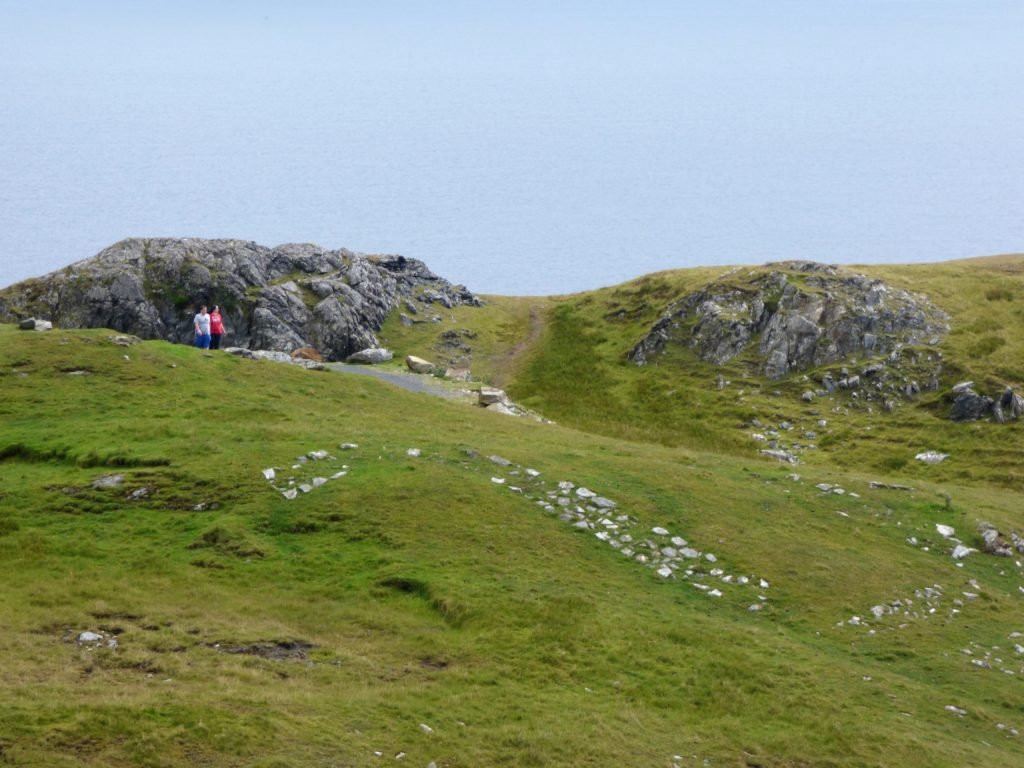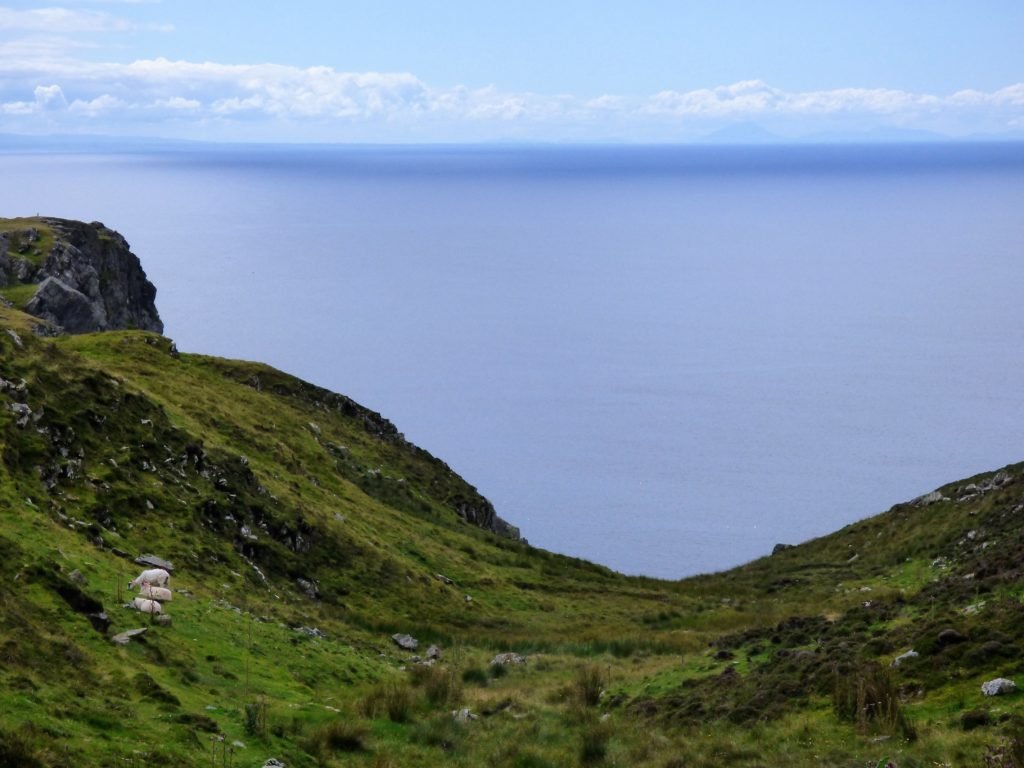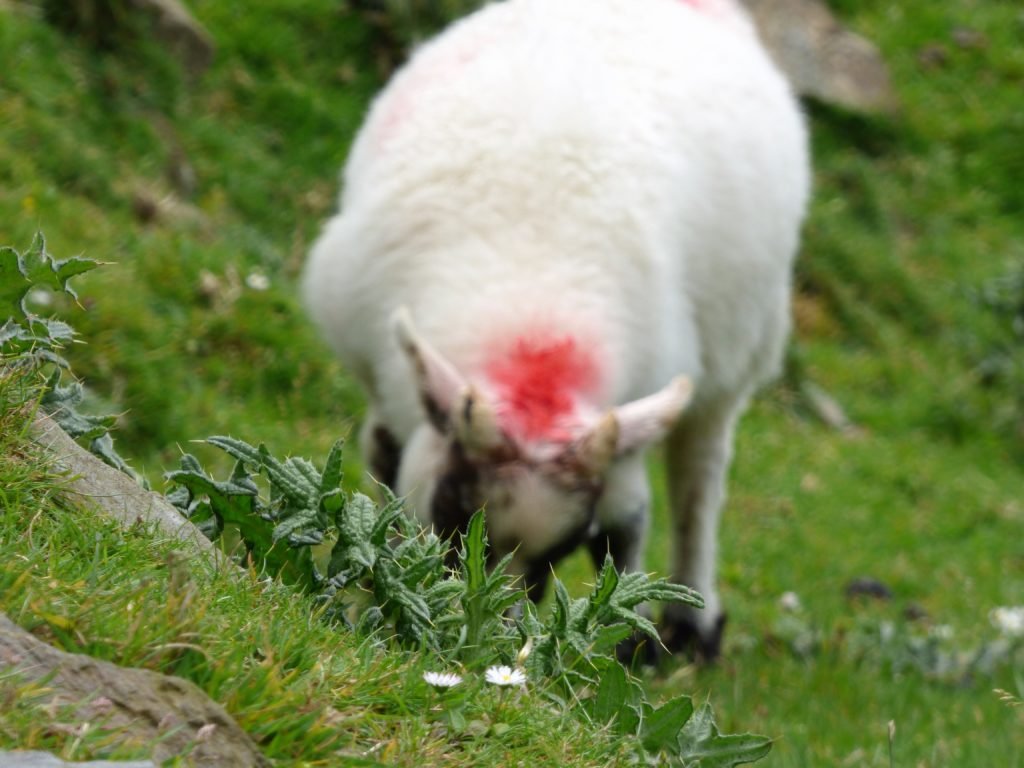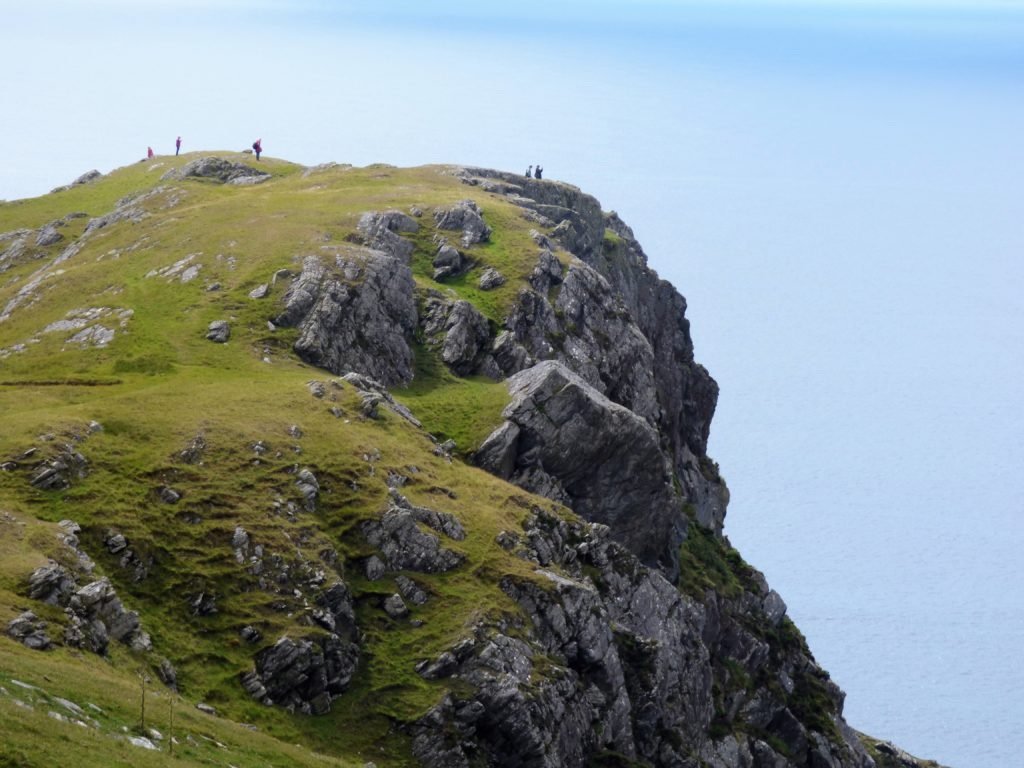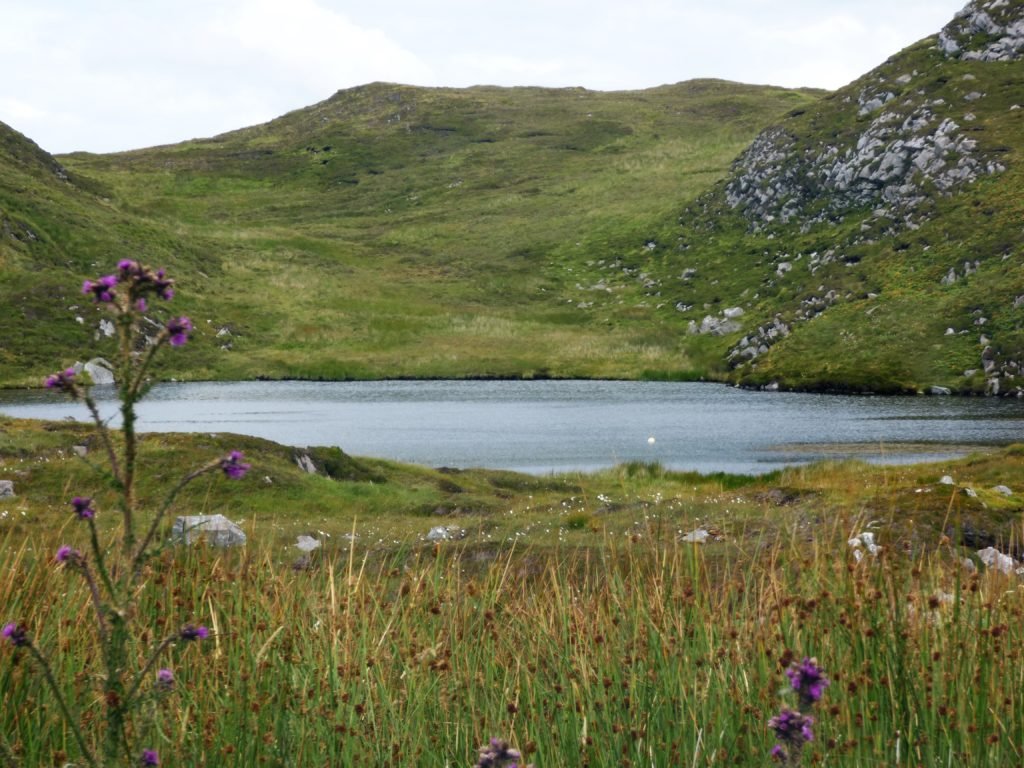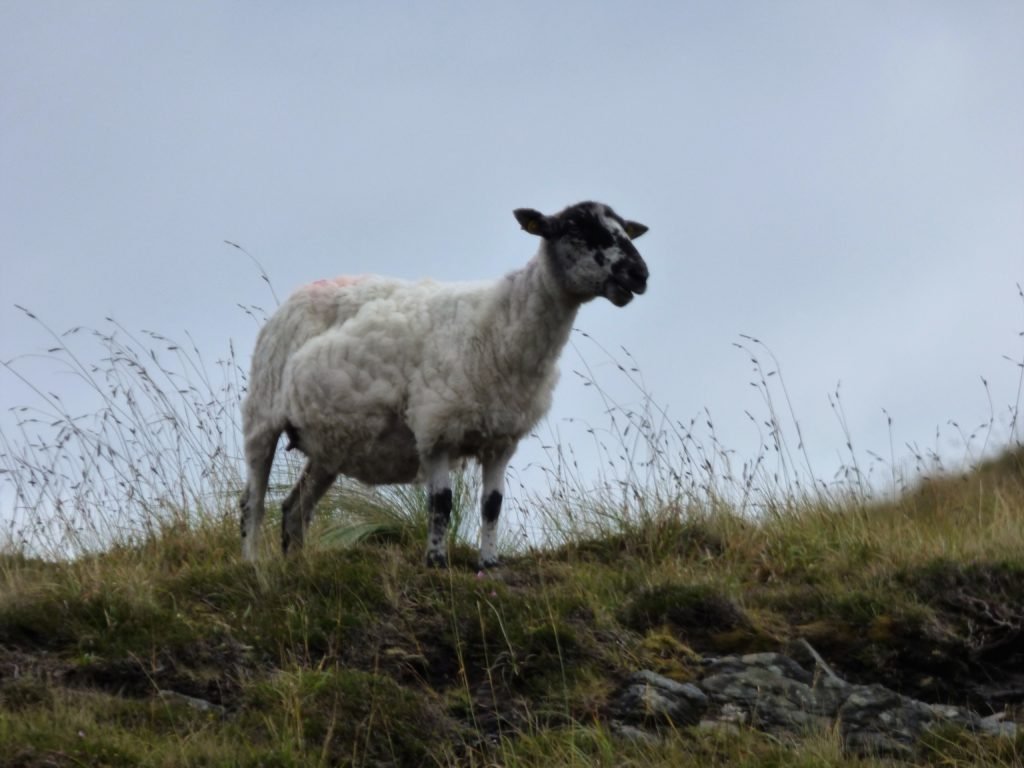 …and around 4:00pm, back into Sligo County…
..and now I am home, sitting with my bedroom balcony door open, looking out over the same images you saw at the beginning of this post, and listening to a live concert in Sligo, just along the river (so the sound carries wonderfully!)
What a fabulous day!
~ Bella