Oh my goodness gracious me…  I didn't really have expectations before arriving in Romania – but even if I did, they would have all been blown out of the water…
I will give you a more in-depth response in a week or so when I update this post, but for now, know that I will be back – probably more than once – and I love this country!  I have made several new friends – find this to actually be the 'free-est' place I have ever experienced in soooo many ways – and feel like one month will not be enough to do it justice…
Anyway, here are the photos from my Transylvanian tour (including Peles Castle, Bran Castle and Brasov)…
It was lovely standing outside the Hotel Capitol watching Old Town Bucharest wake up and come to life…  We left reasonably early in the morning for what ended up being just over a 12 hour tour…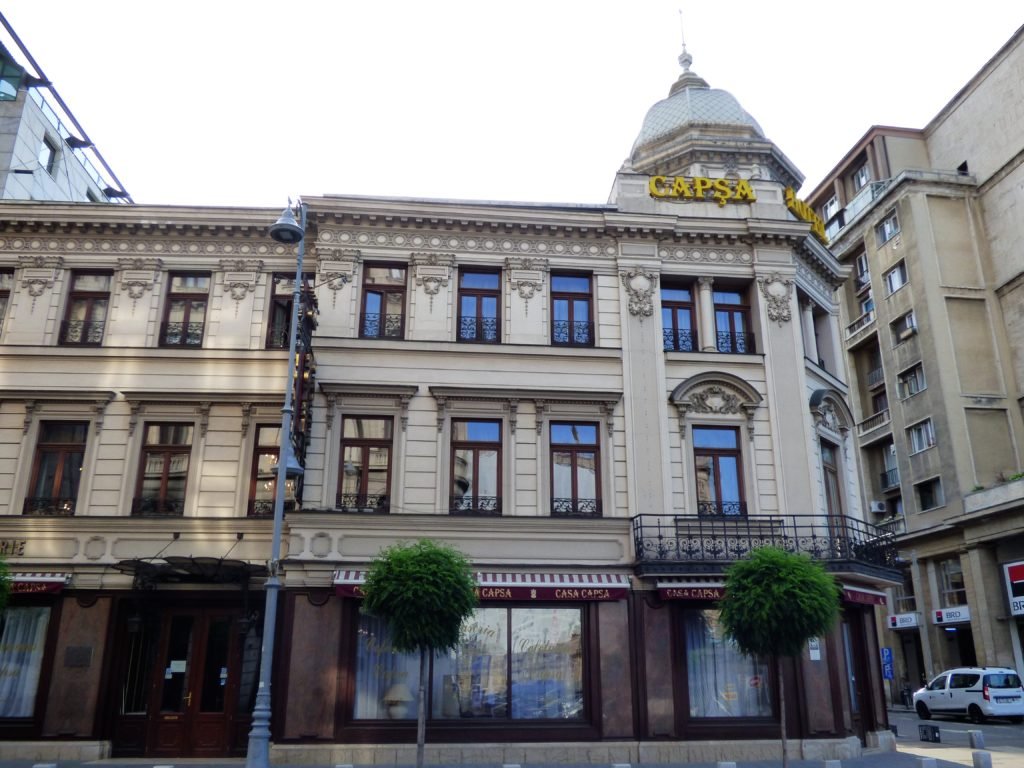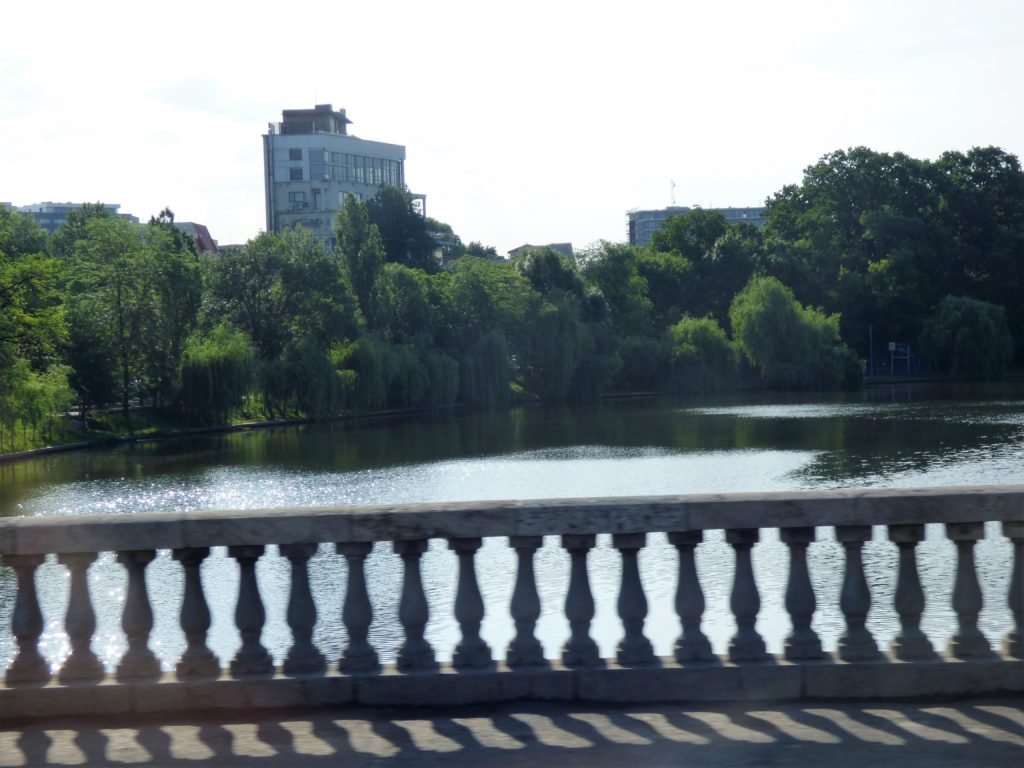 One thing I found fascinating was that almost every single house was like a mini-farm.  The Romanians are very self-sufficient and grow, make and produce the majority of what they need.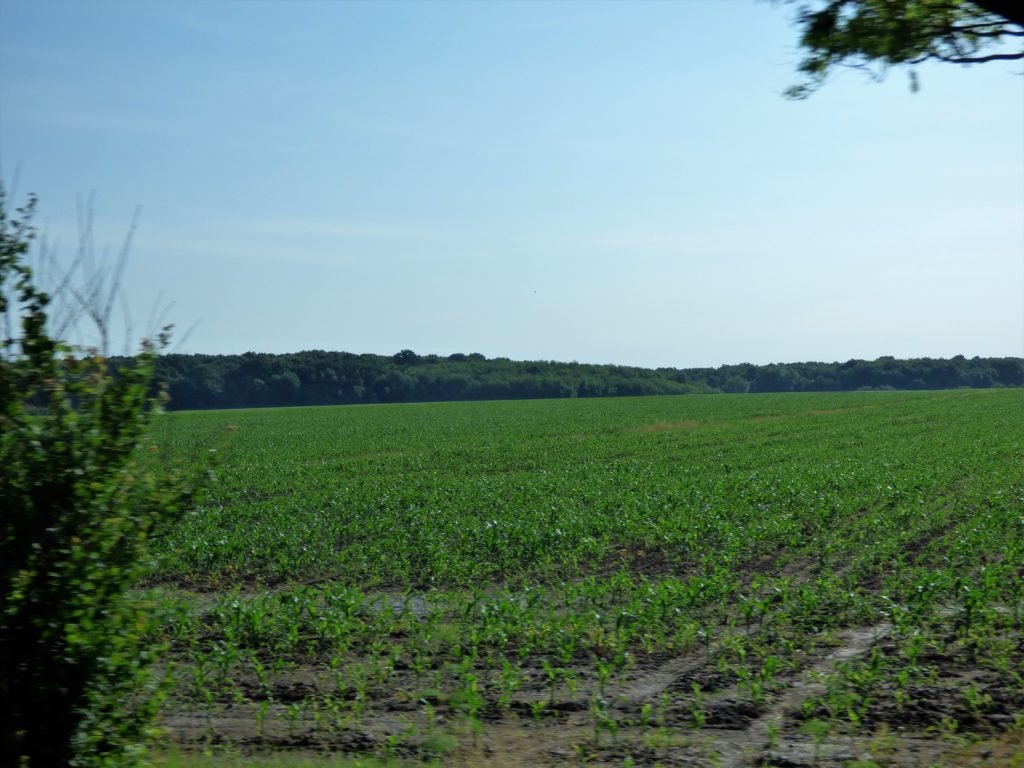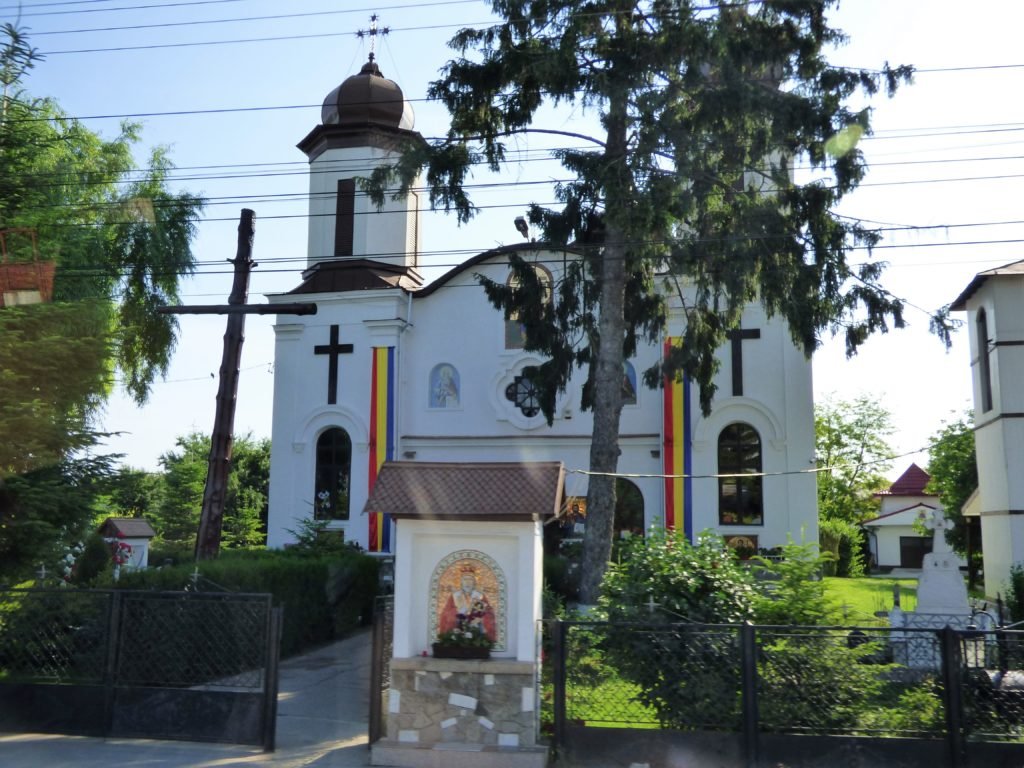 The gold roof on this building was soooooo incredibly bright and shining!  This photo doesn't even come close to capturing the brilliance…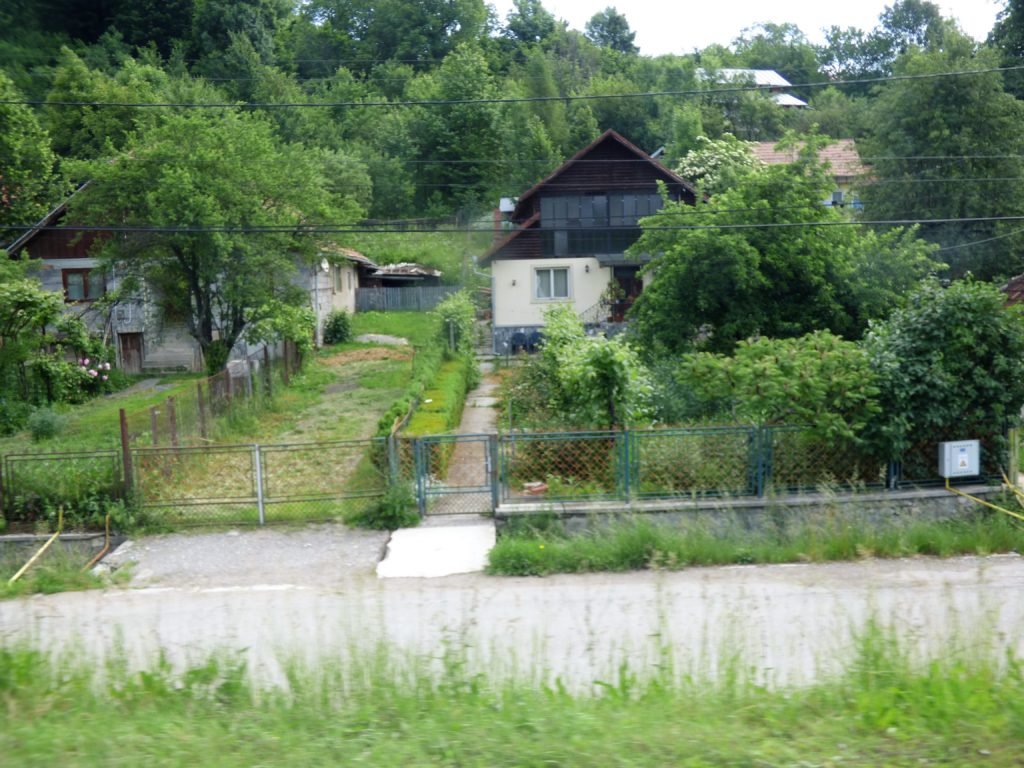 I know this photo is blurry, but this little boy was so cute – just standing beside the road waving to passing cars…
…and speaking of standing – they do a lot of that here!  Stand.  …and sit.  As for the standing – I haven't quite worked that out – but the sitting…  There are seats outside most Romanian houses where the residents just sit – and people will visit and sit – and they chat – they exchange information, gossip, check in on each other – and move to another place to sit.
Life is lovely and slow here…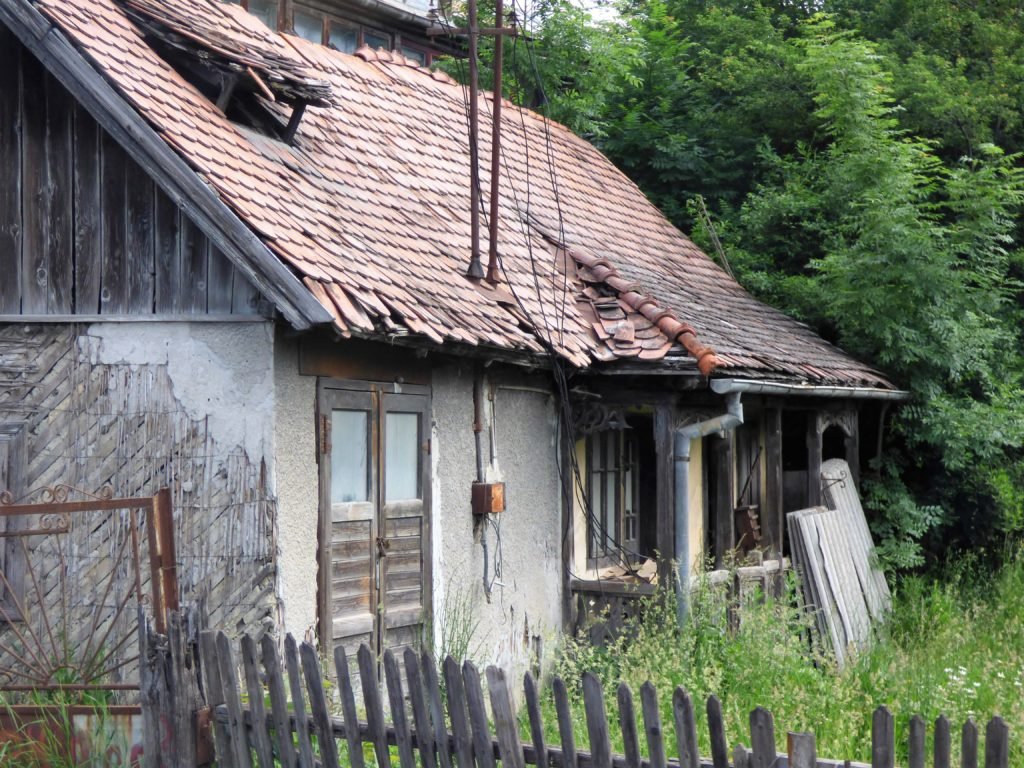 This building below is a now-defunct vehicle parts manufacturer.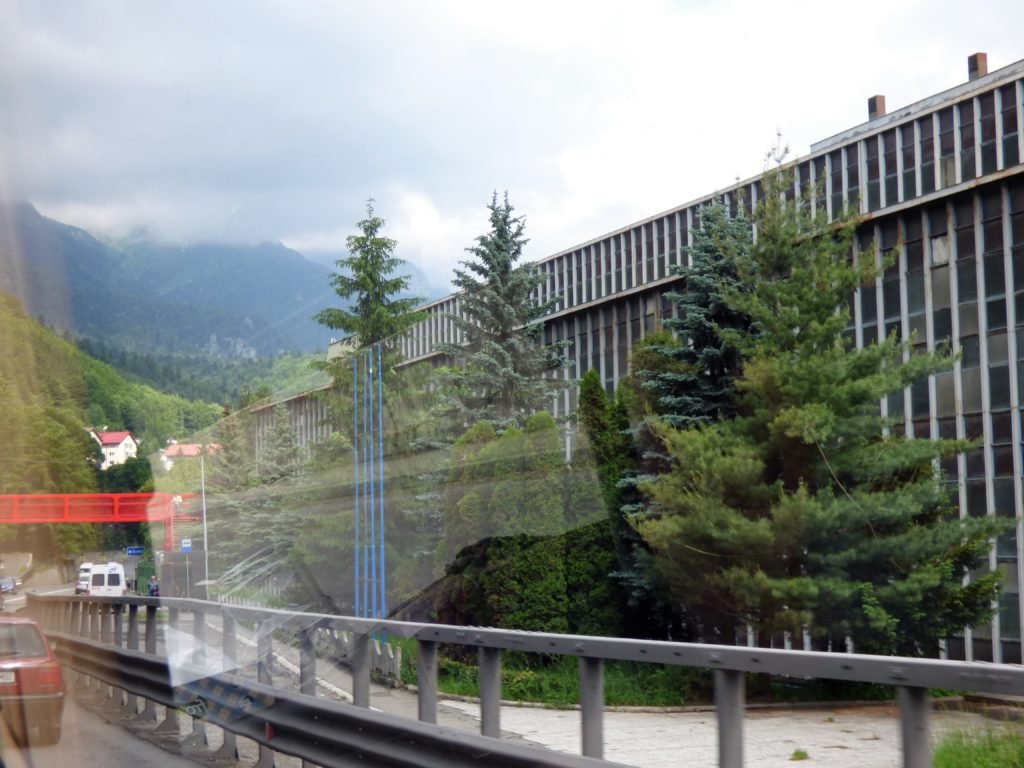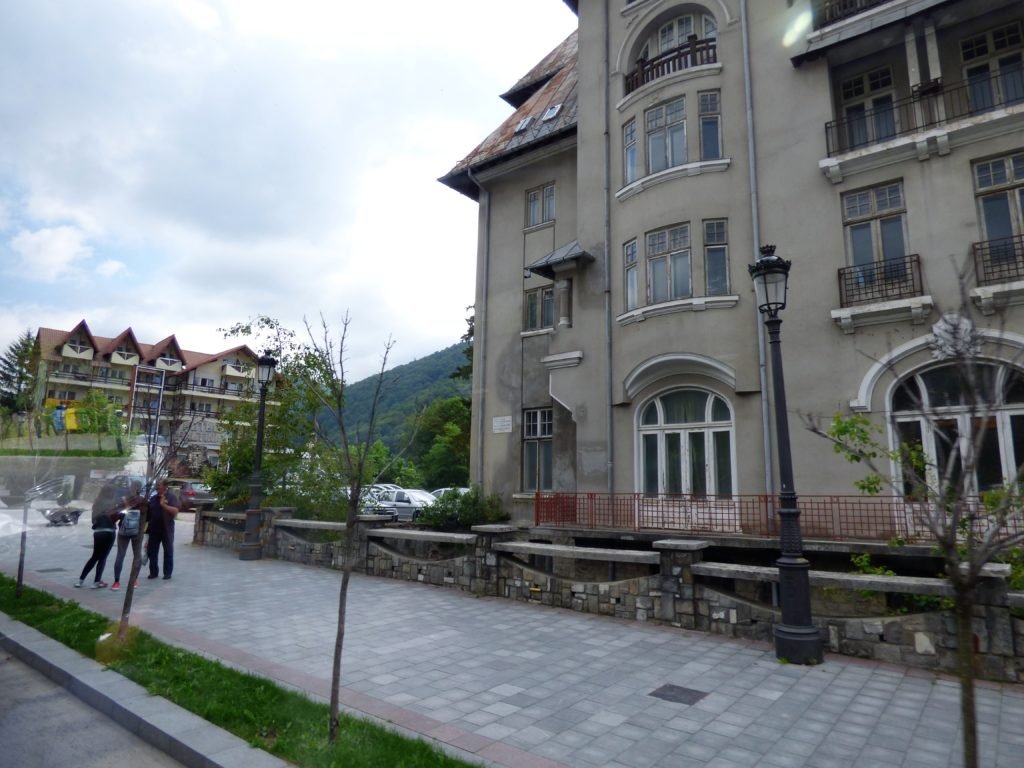 …and now up to a world-class ski resort!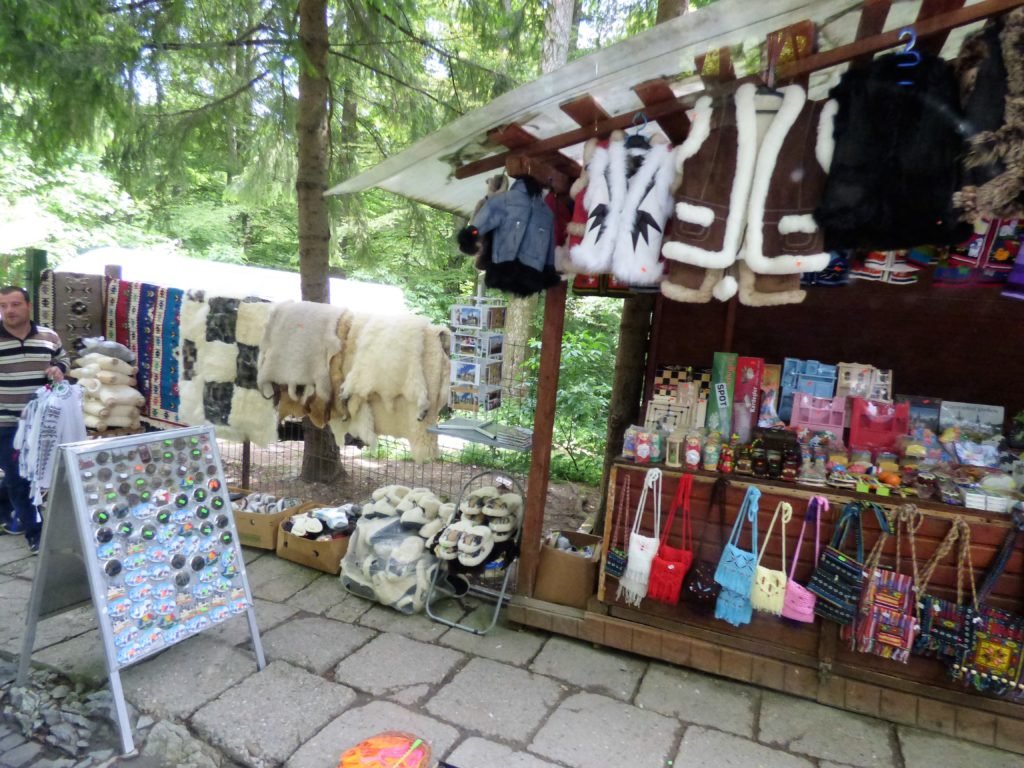 This, below, is Peles Castle.
From Wikipedia:  "Peleș Castle (Romanian: Castelul Peleș pronounced [kasˈtelul ˈpeleʃ] is a Neo-Renaissance castle in the Carpathian Mountains, near Sinaia, in Prahova County, Romania, on an existing medieval route linking Transylvania and Wallachia, built between 1873 and 1914. Its inauguration was held in 1883. It was constructed for King Carol I.
A personal property of the Royal Family from the beginning, Peleș Castle was quickly nationalized after the Communist coup d'etat on December 30th, 1947 that led to the illegal abdication of HM King Michael and his forced exile. After the King's return in 1997, the castle was returned to the Royal Family after a long judicial case that has been finalised in 2007. However, the King expressed his desire that the castle should continue to shelter the Peleș National Museum, as well as being ocassionally used for public ceremonies organised by the Royal Family."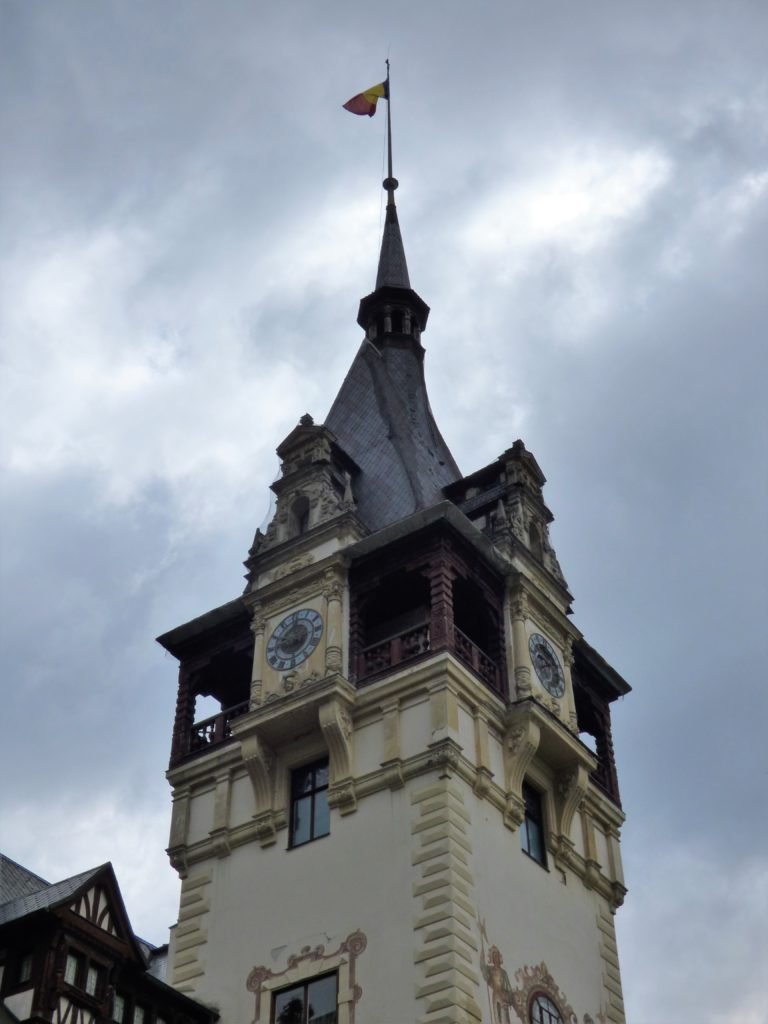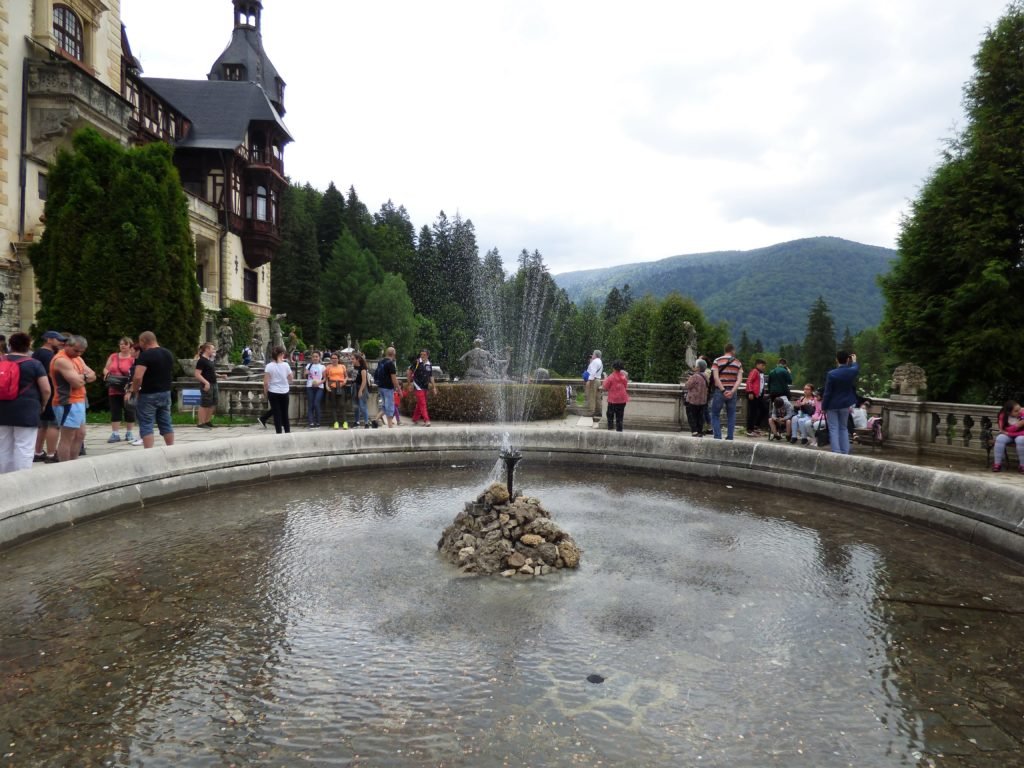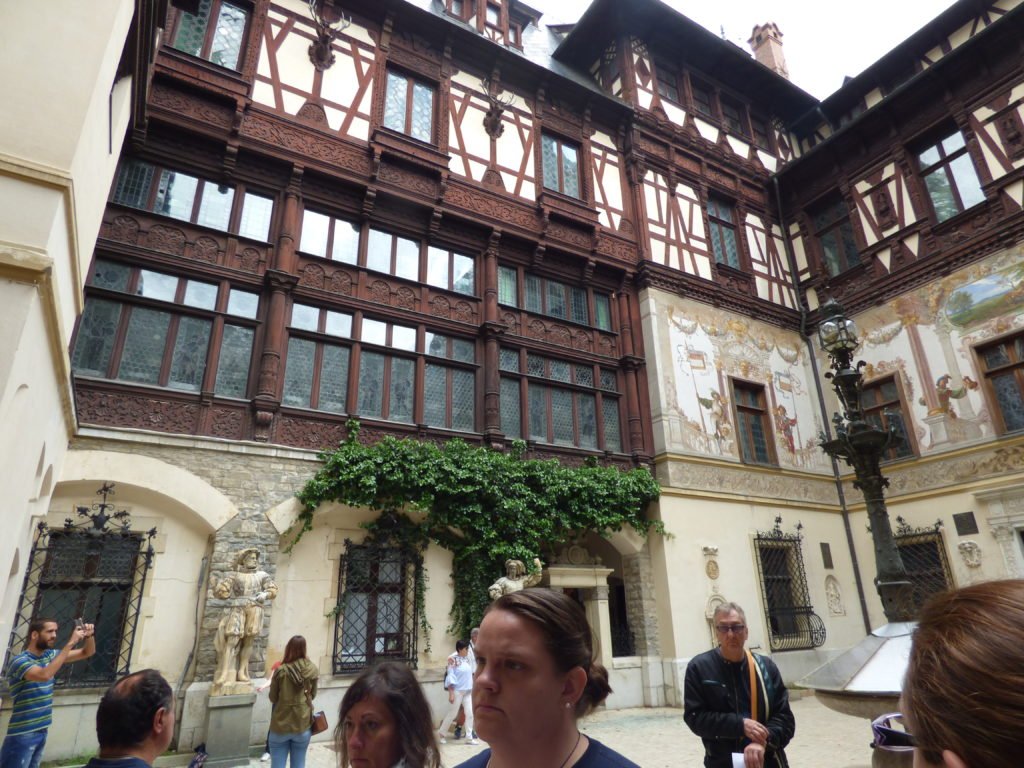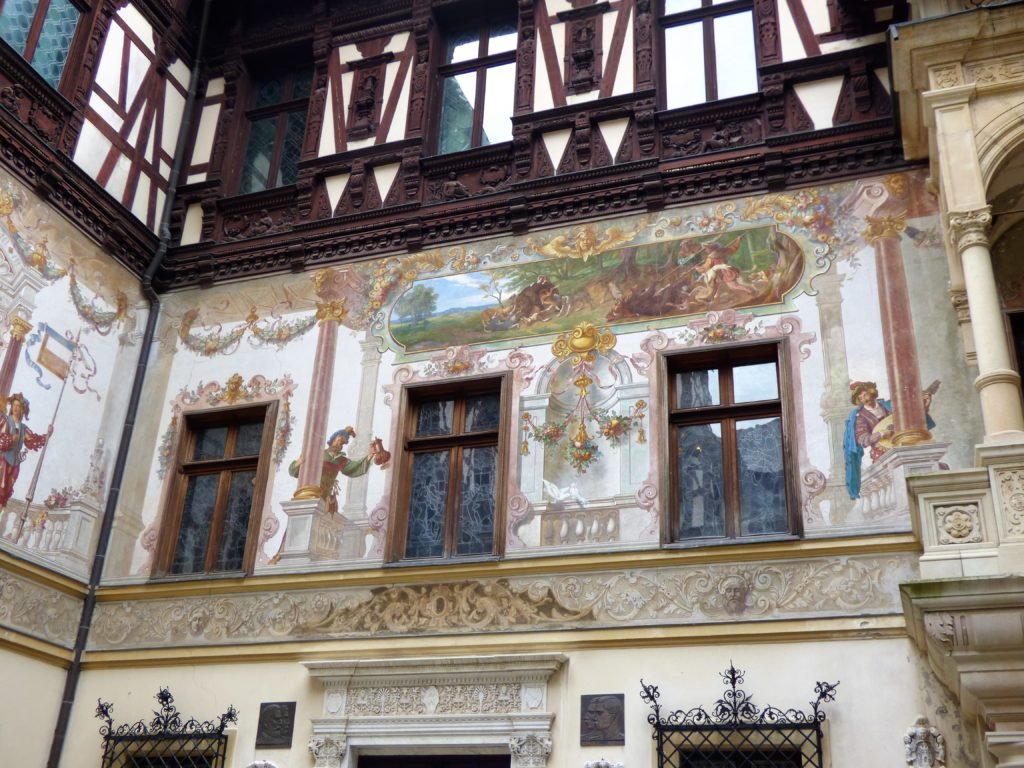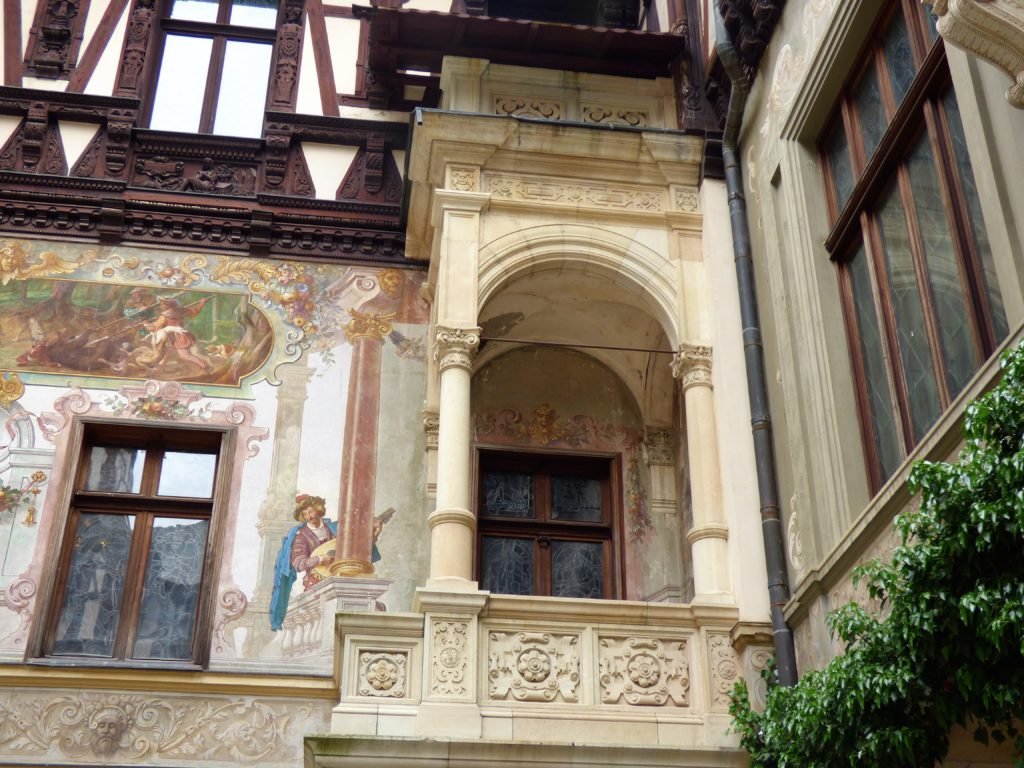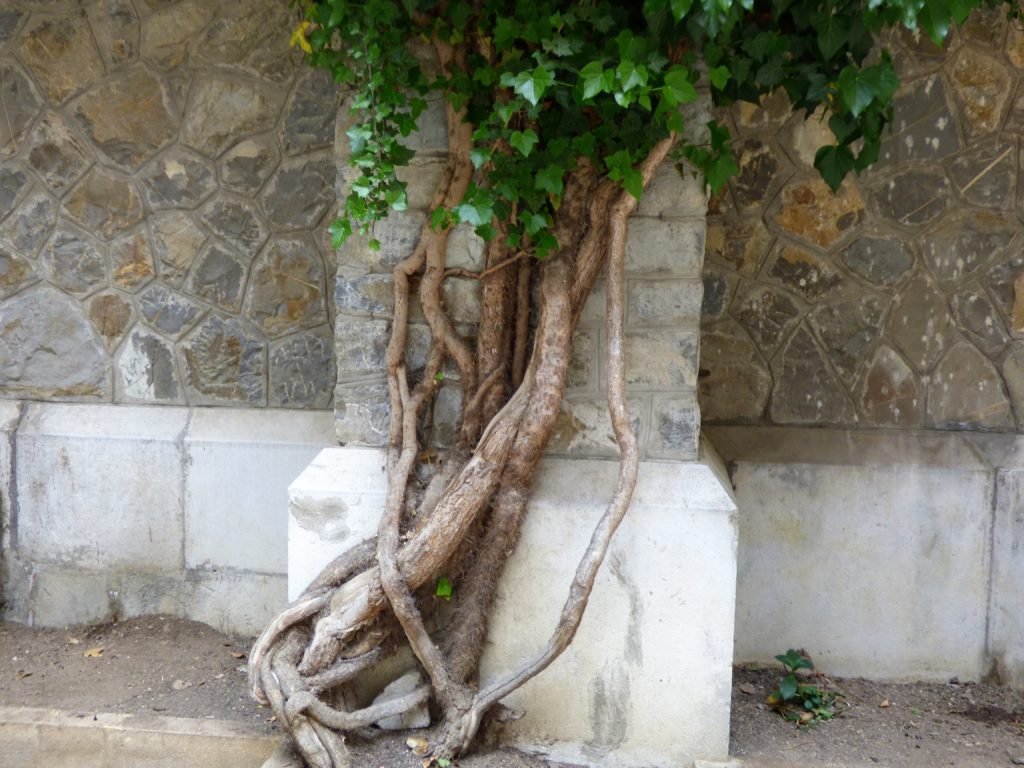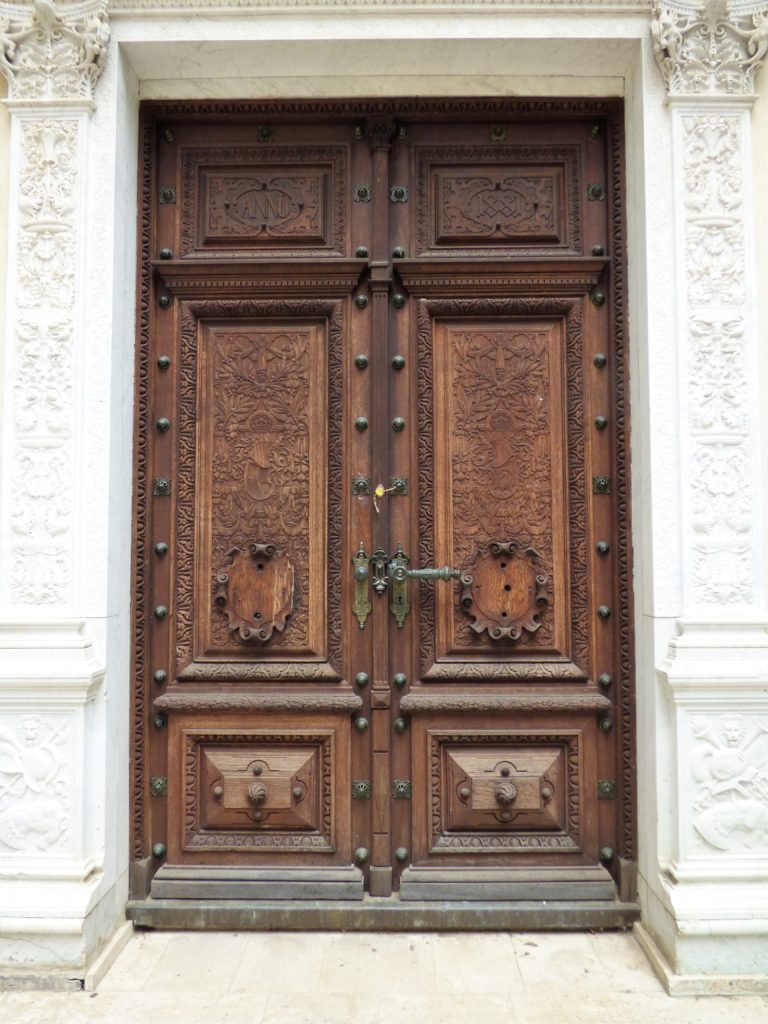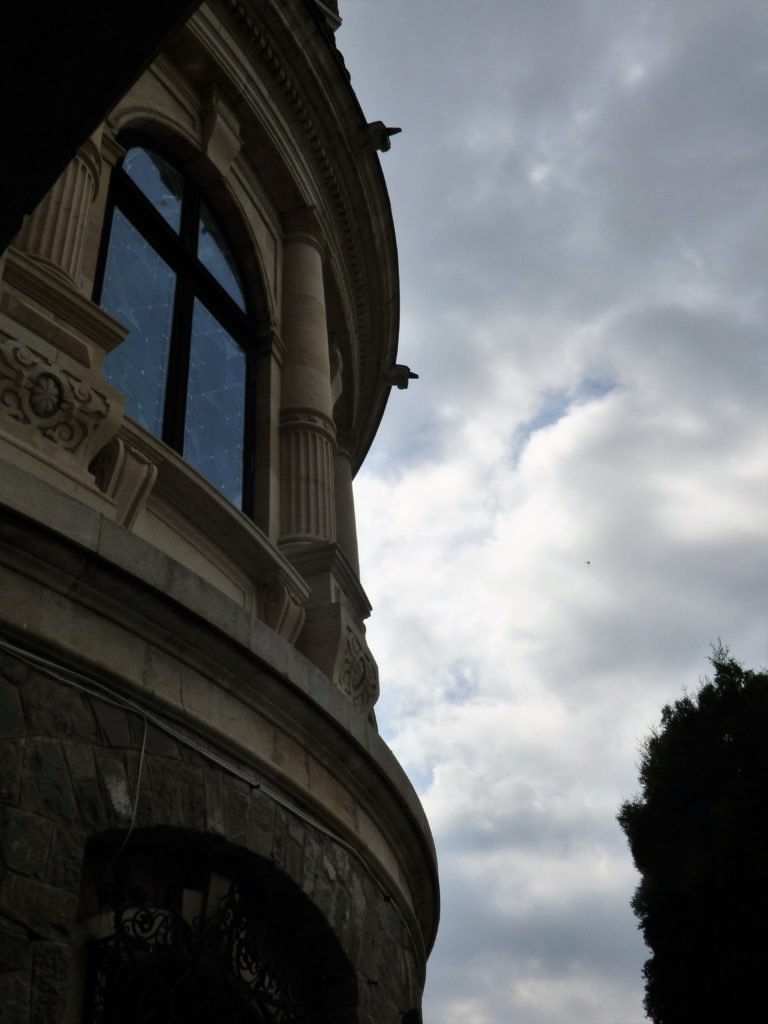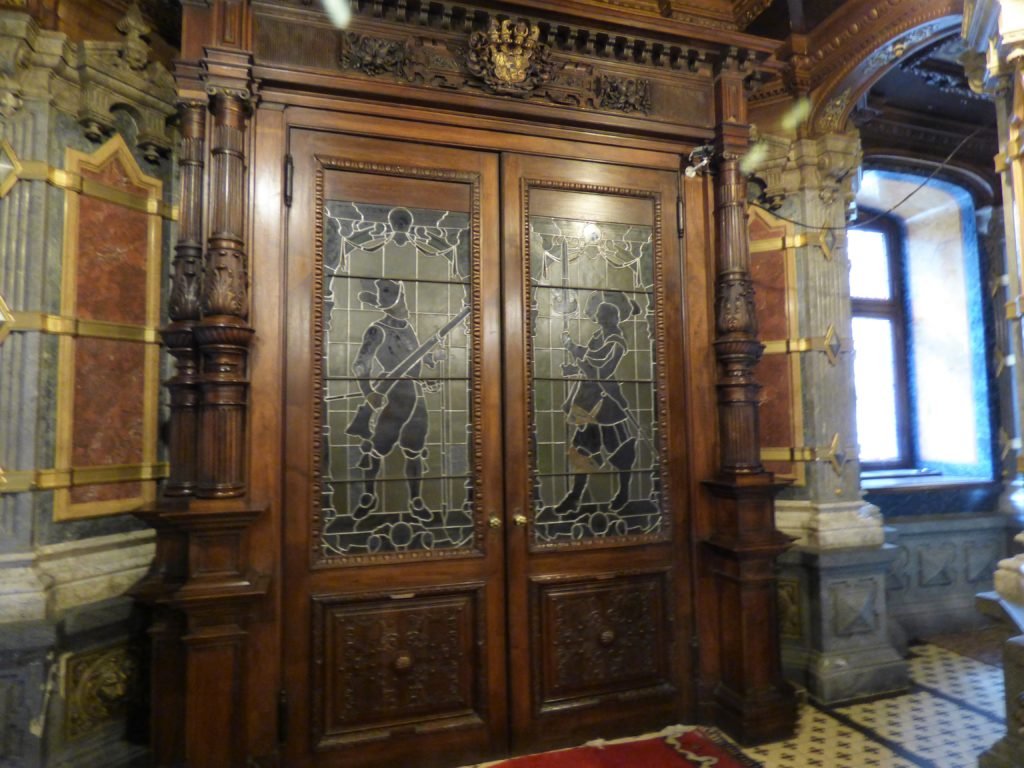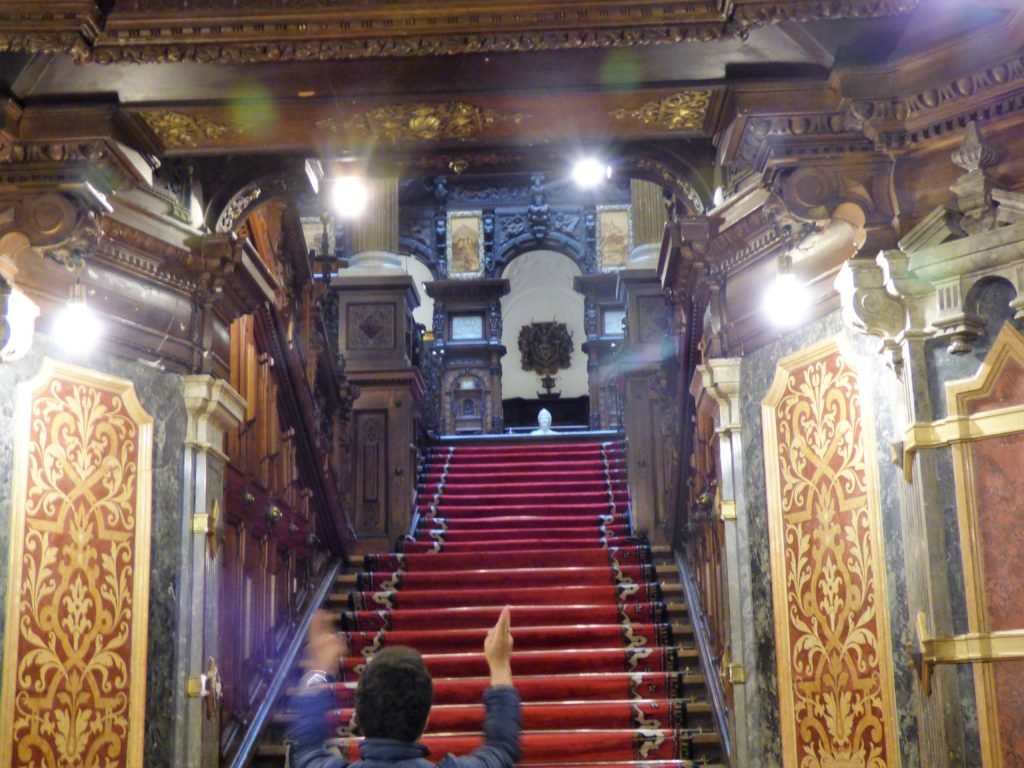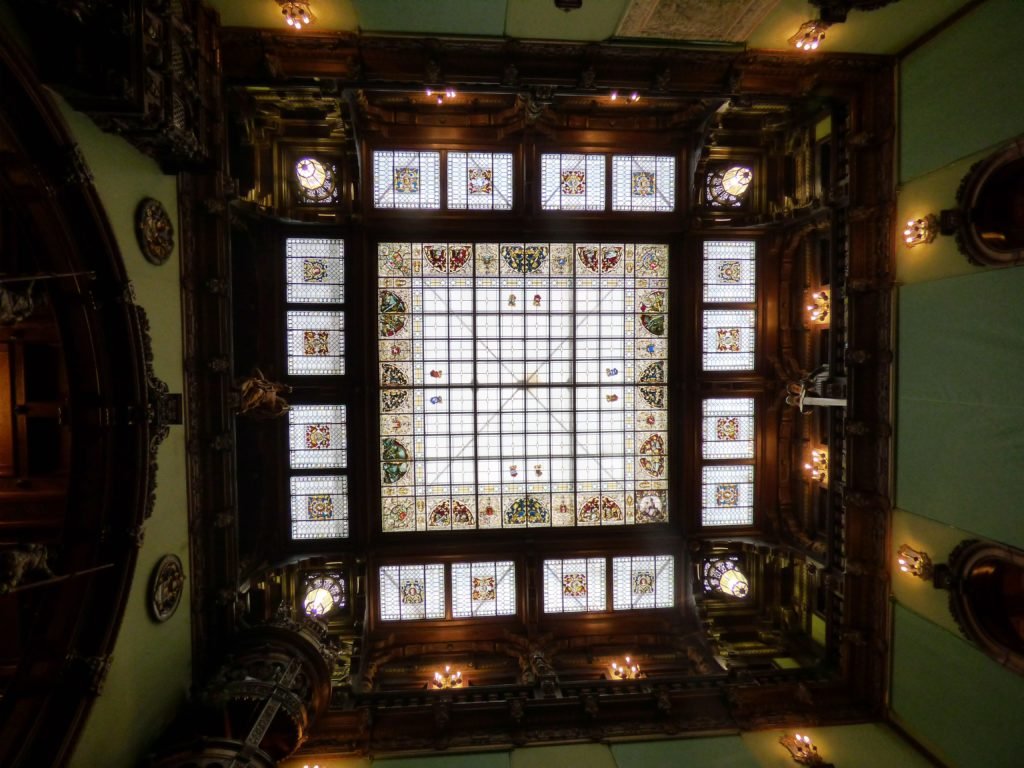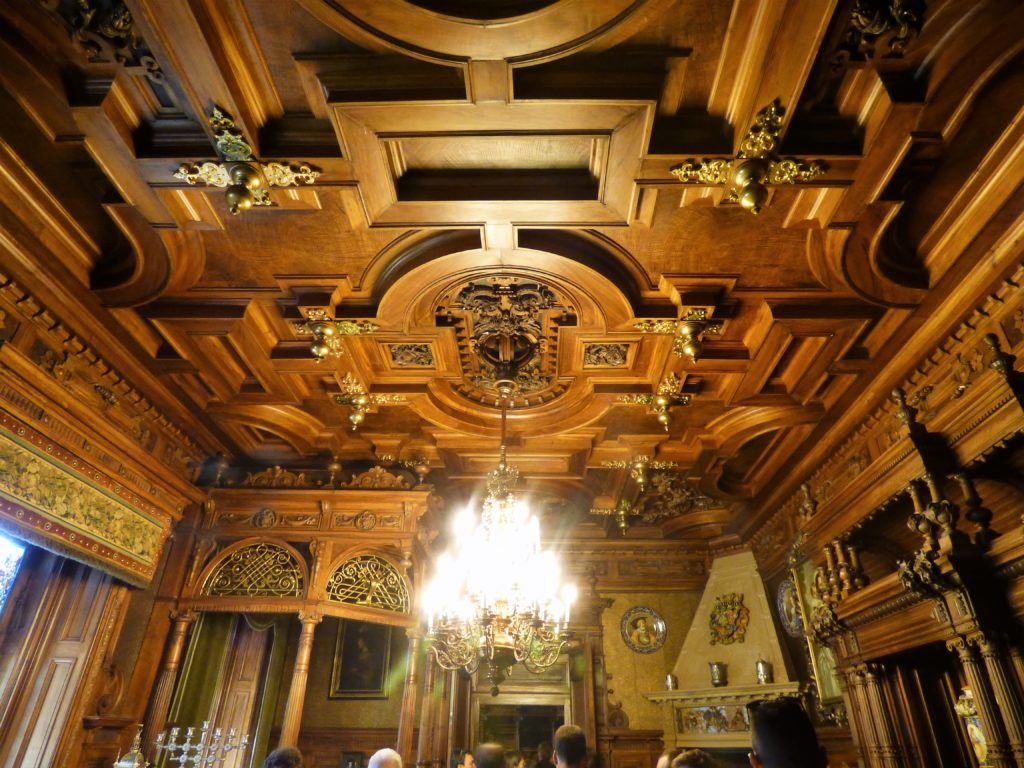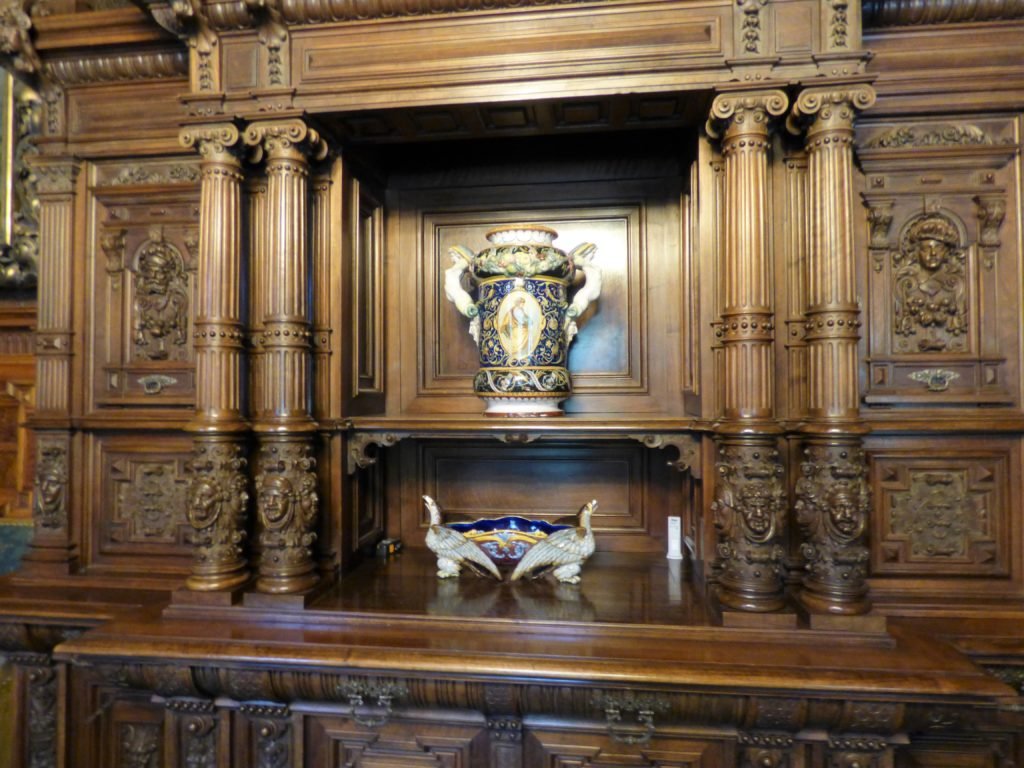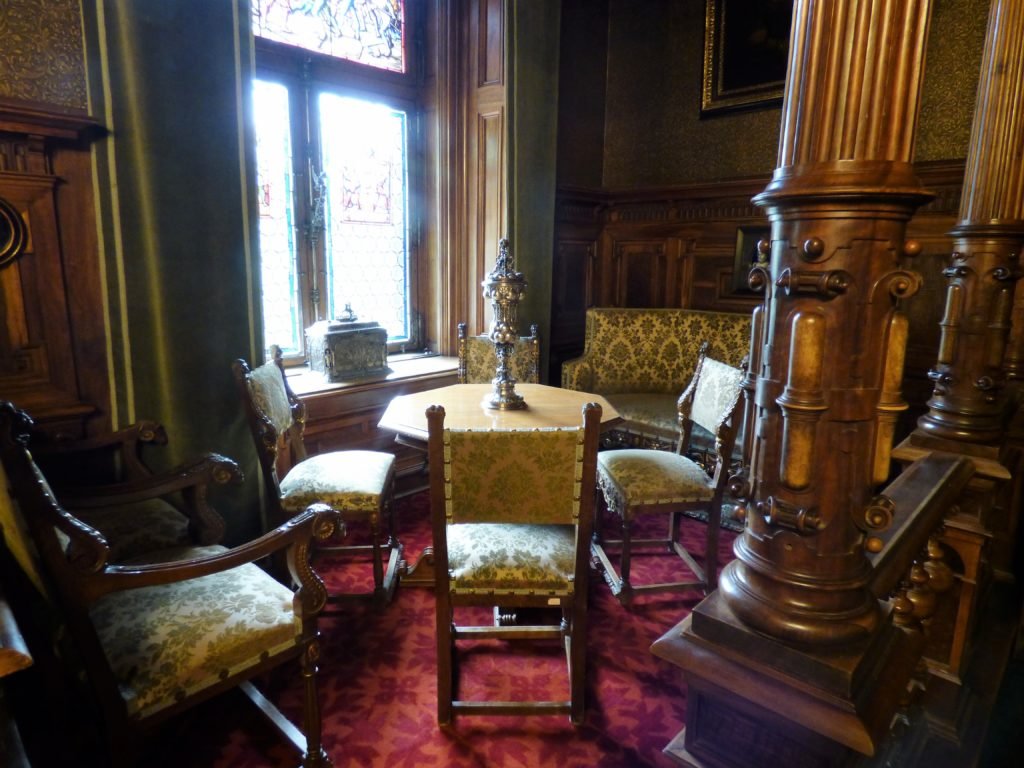 The photo below – this is not a bookshelf, but rather a secret passageway…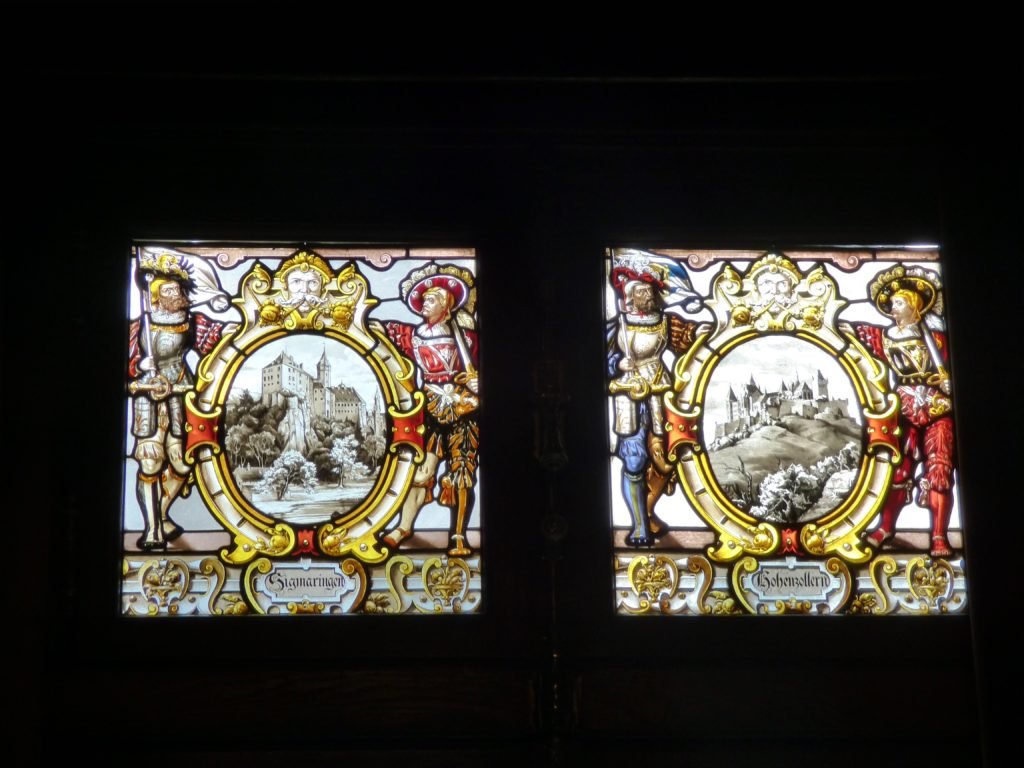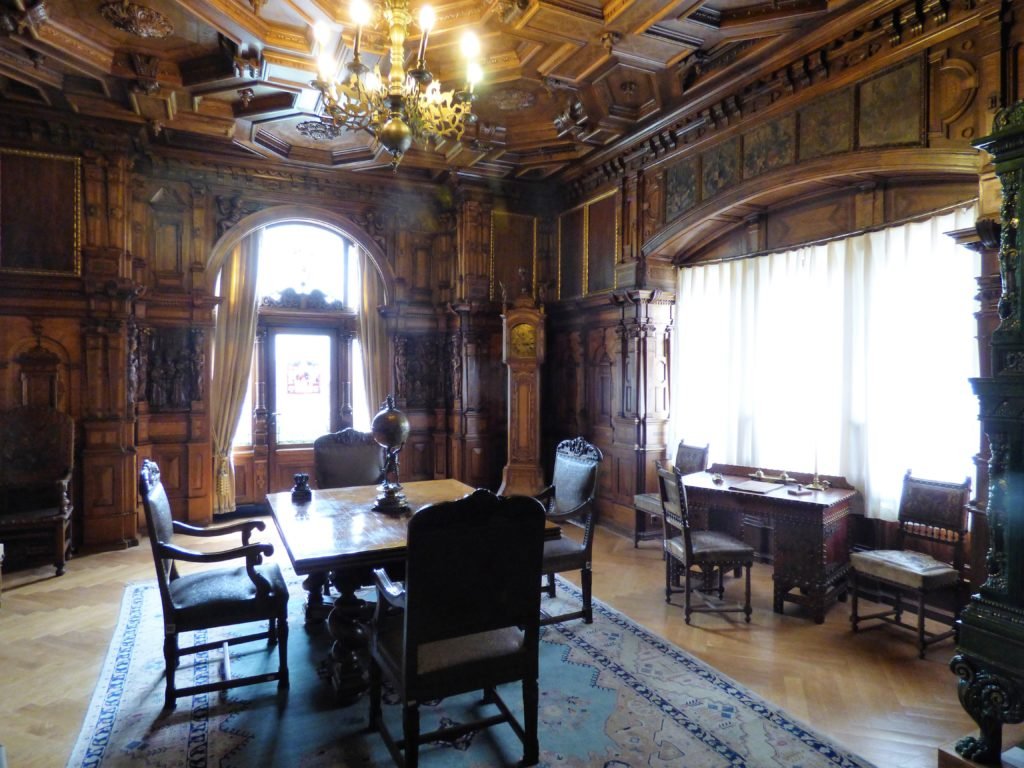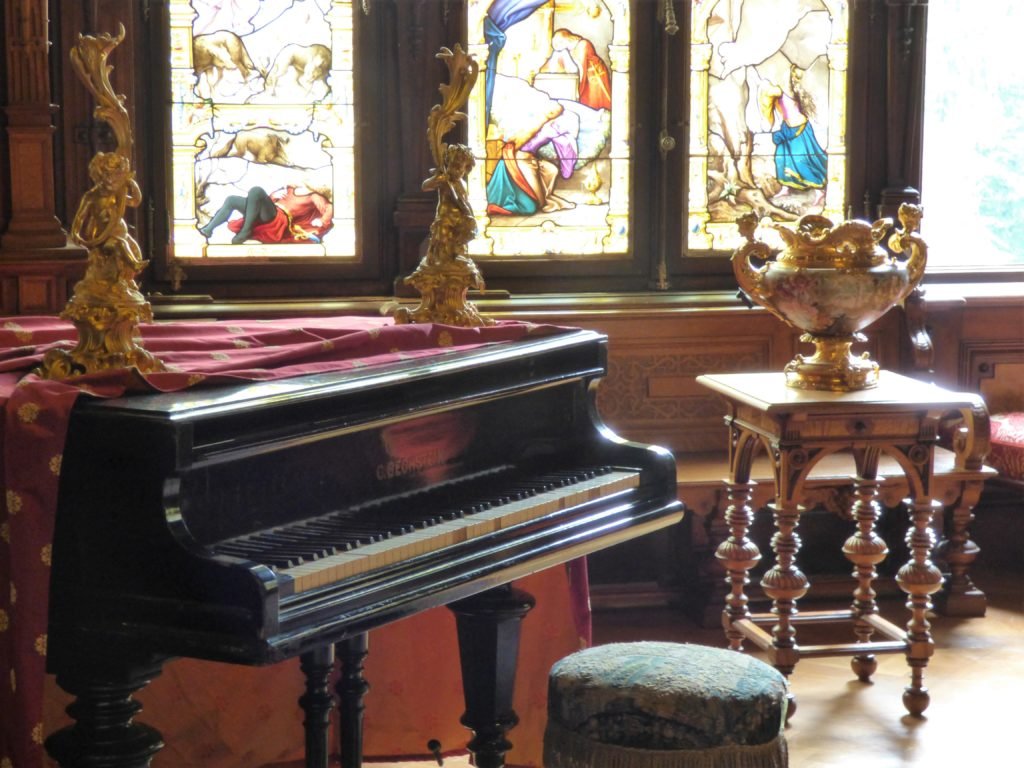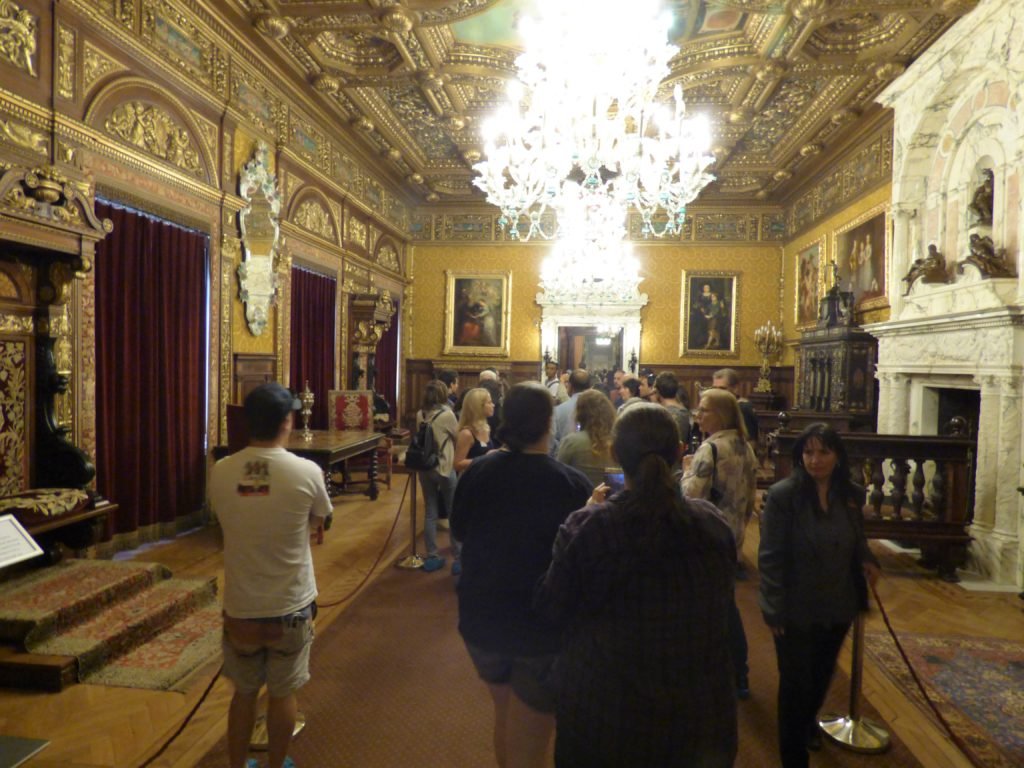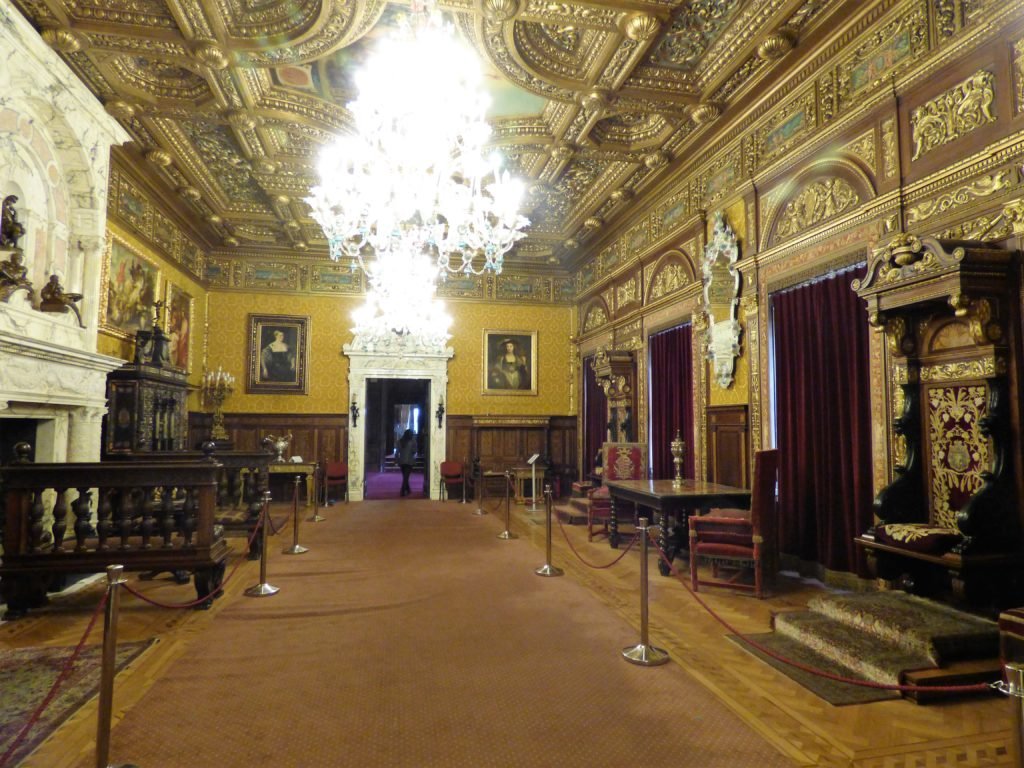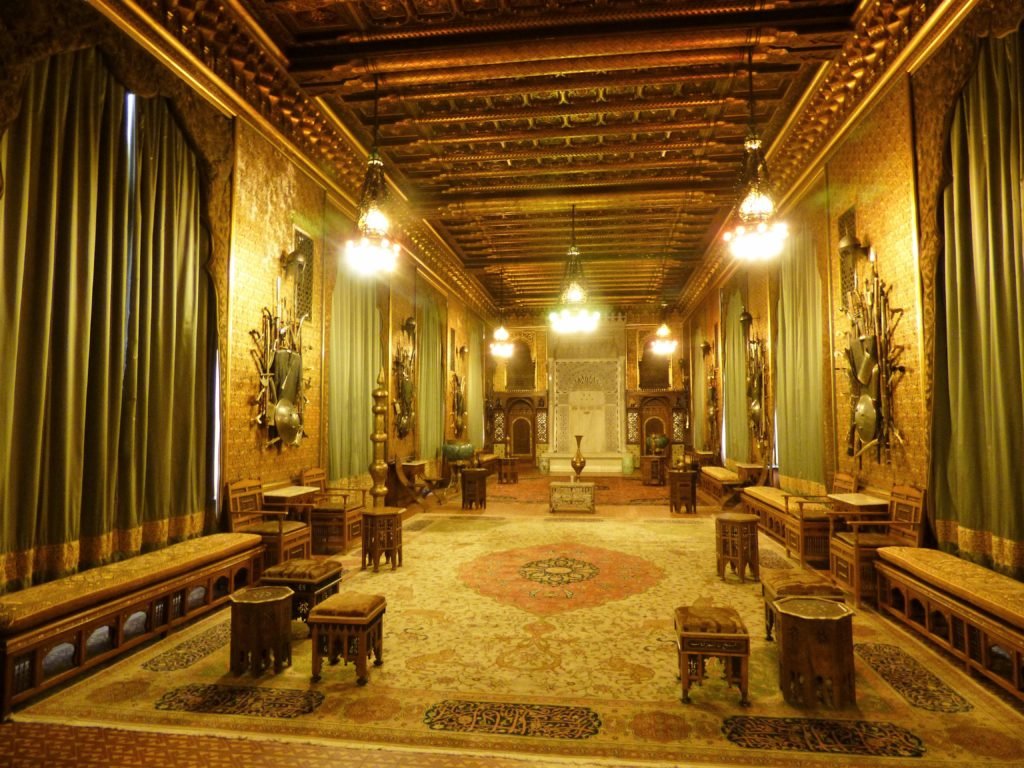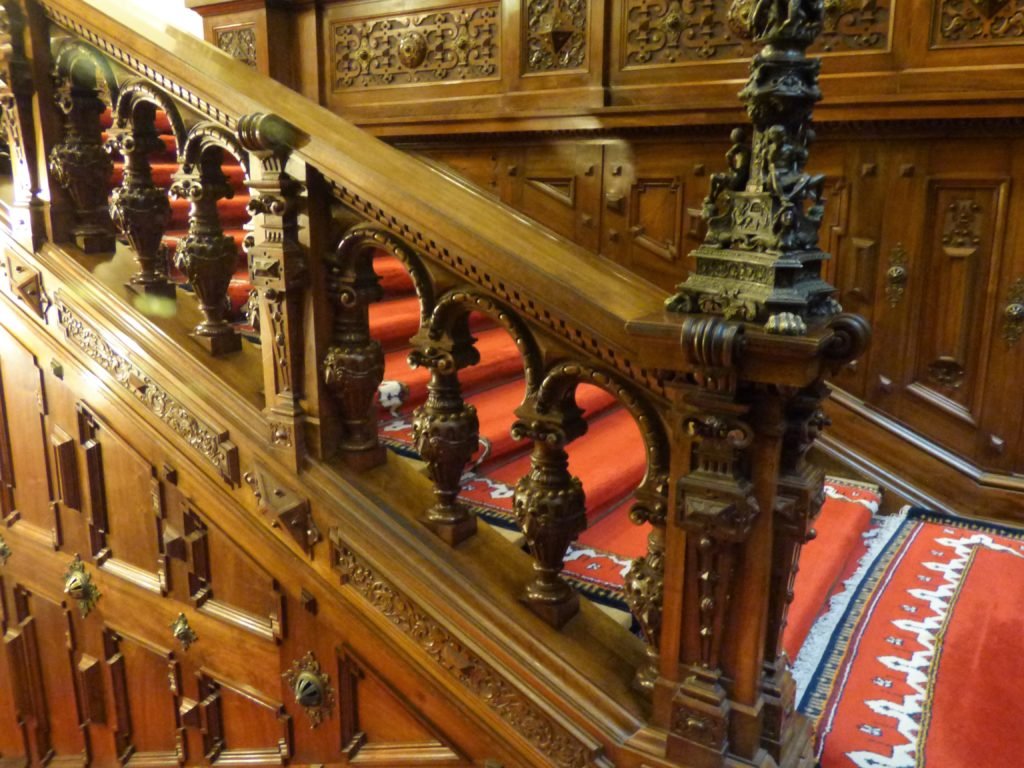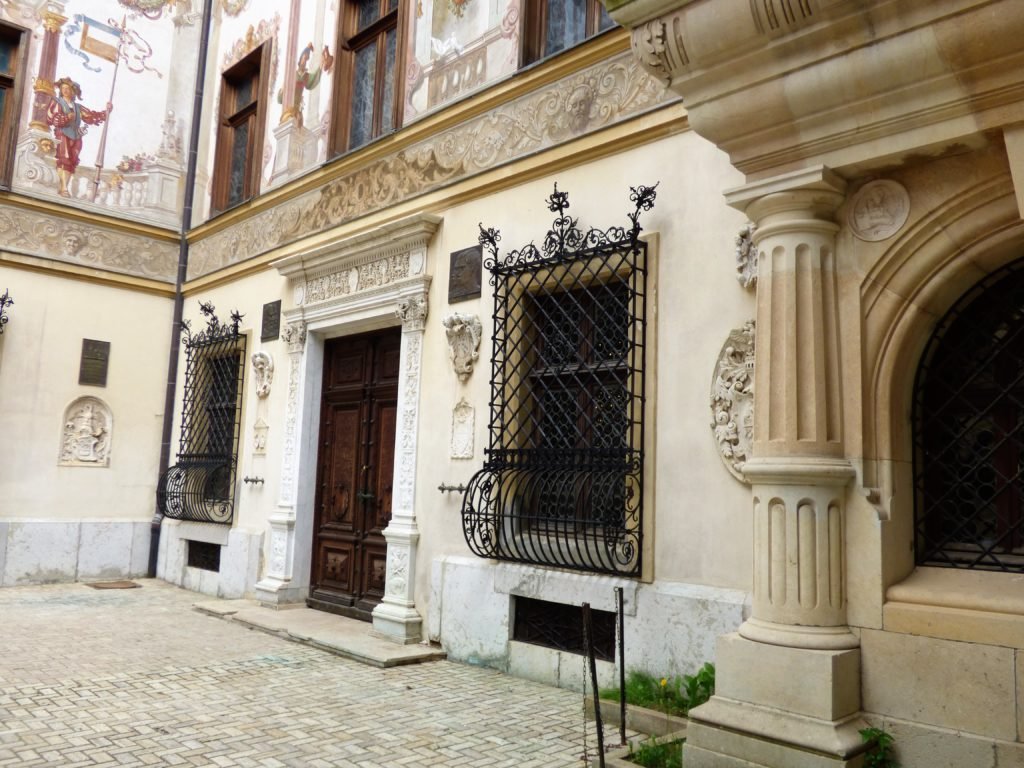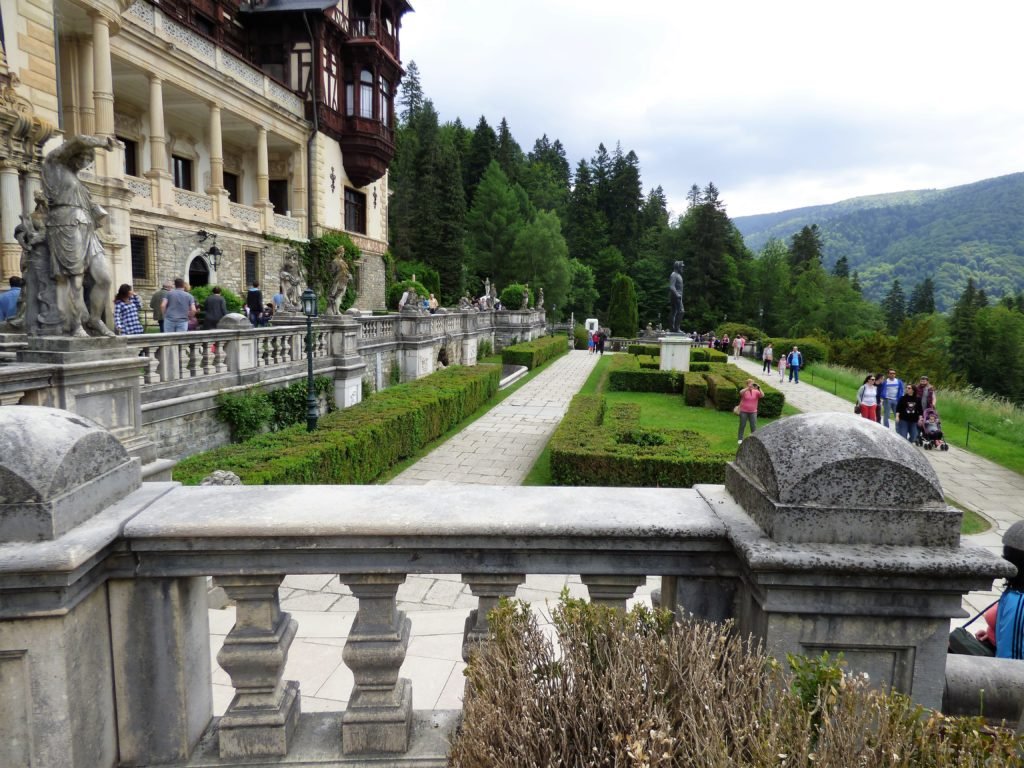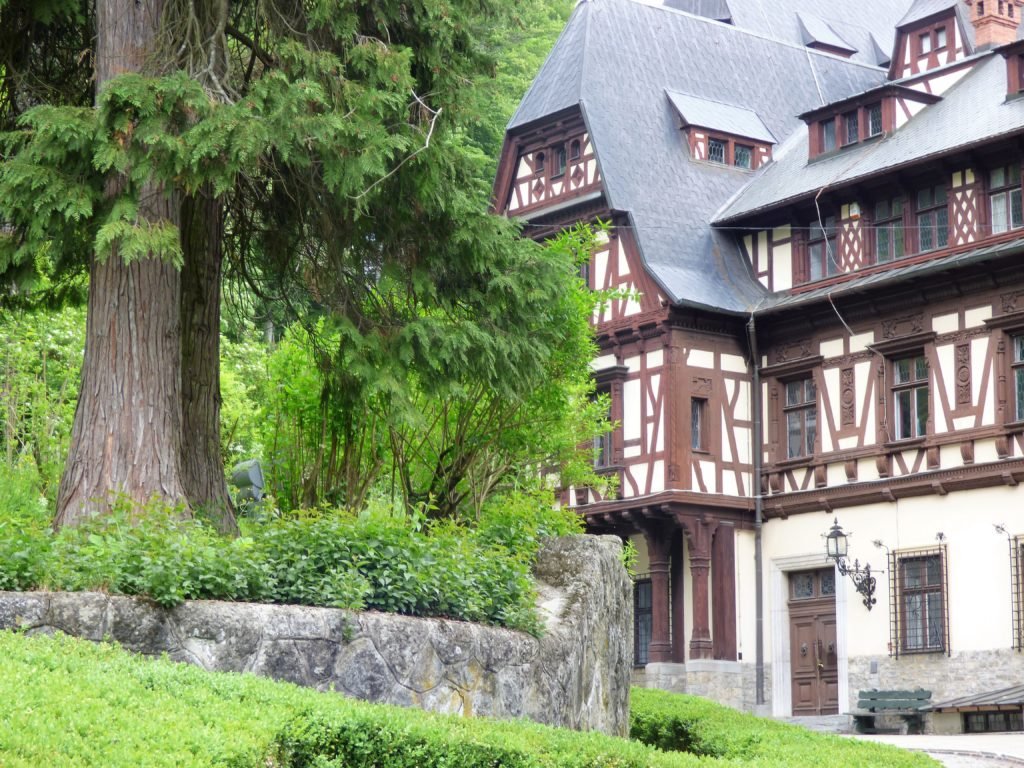 I am never fond of these signs..!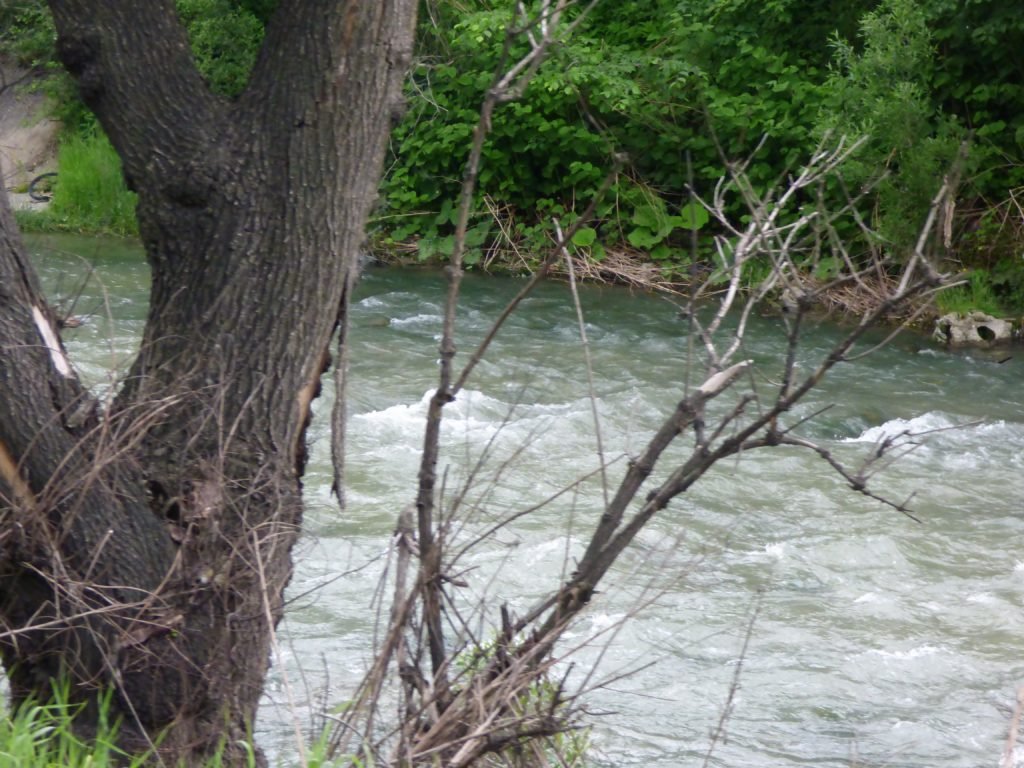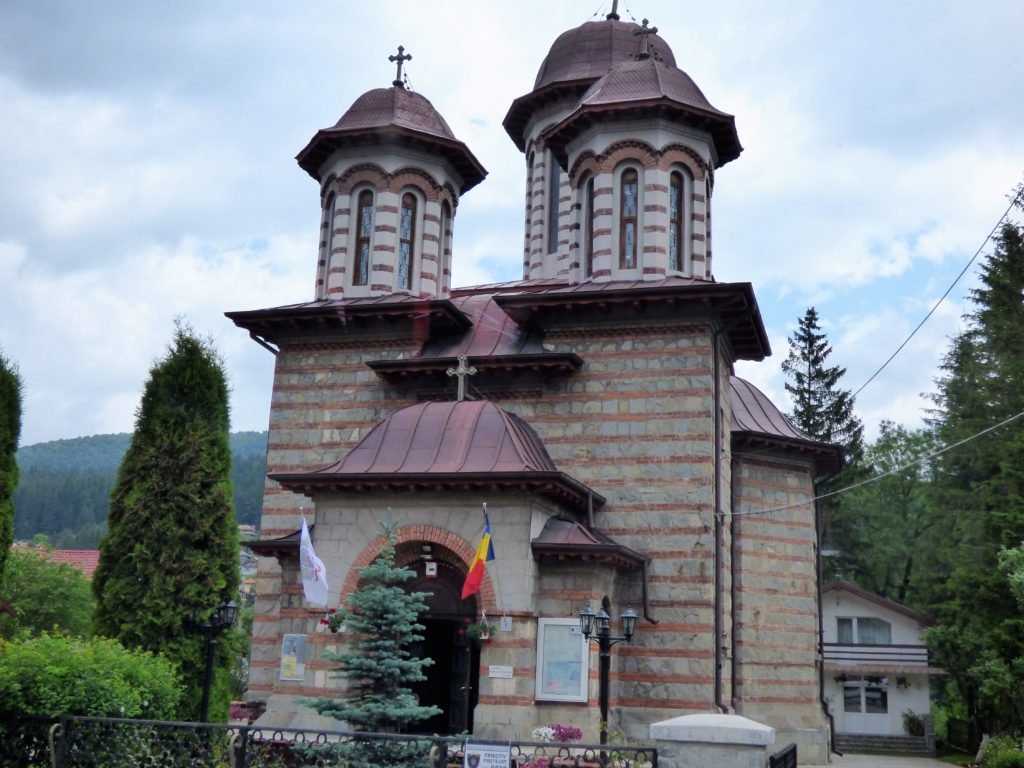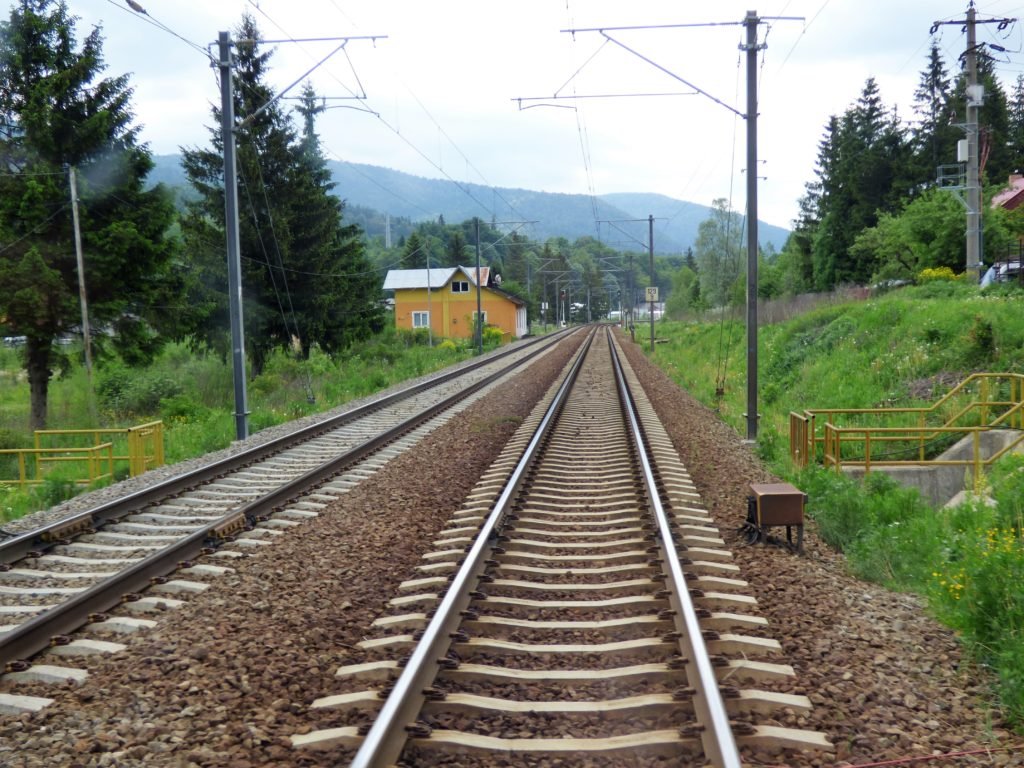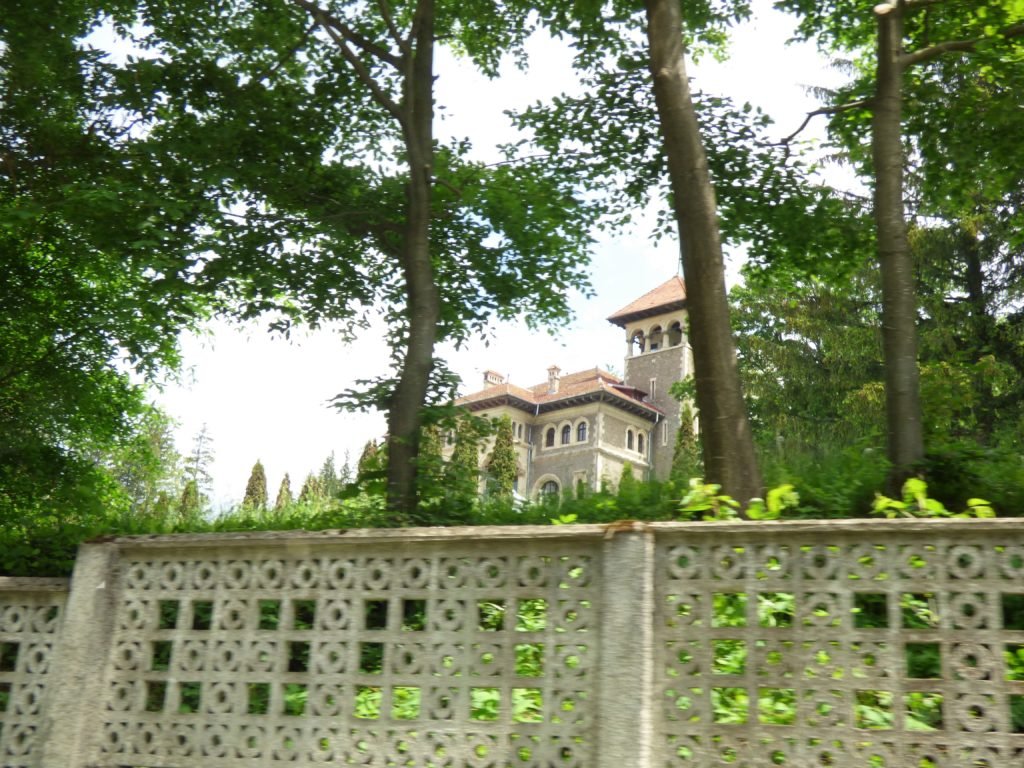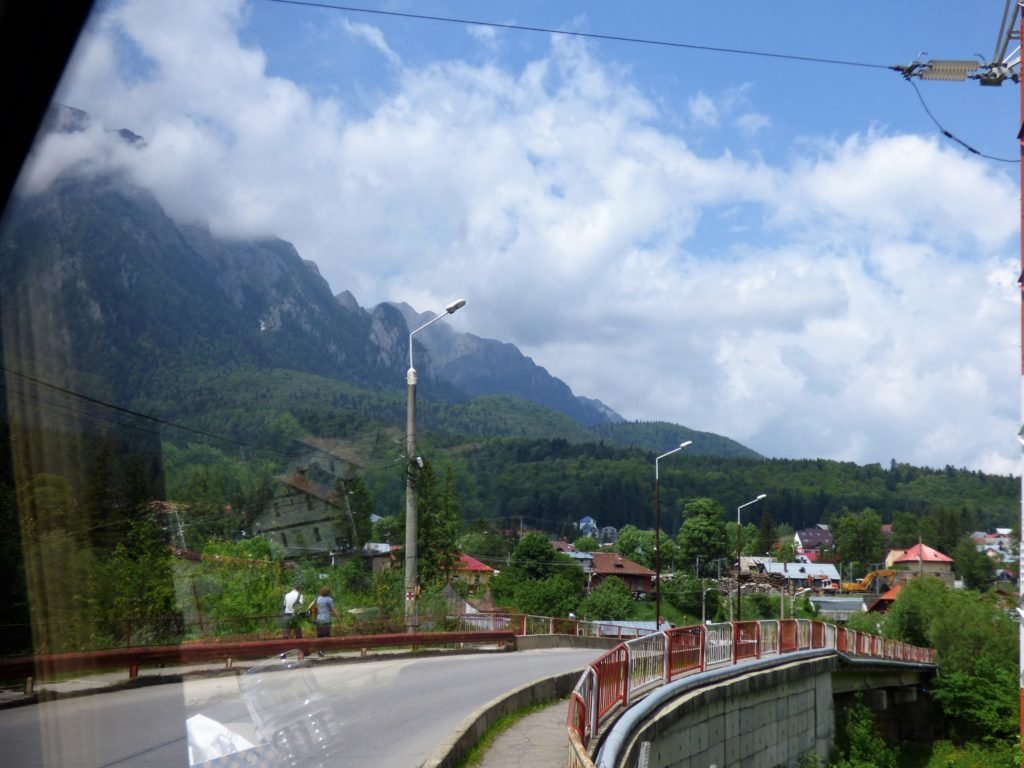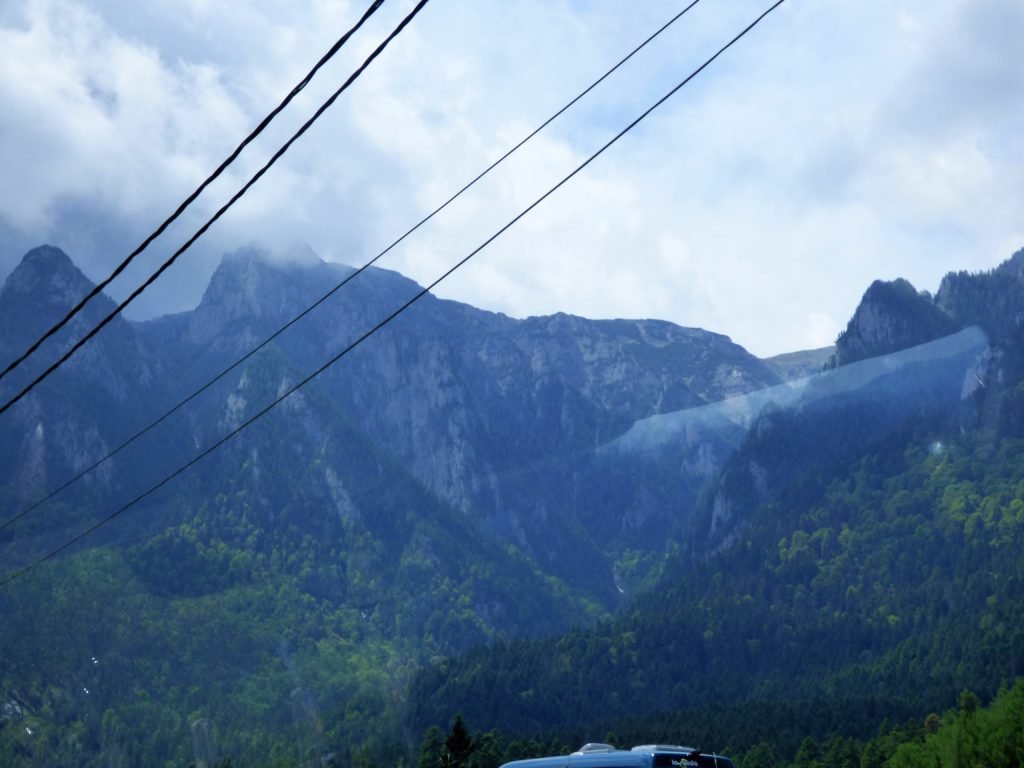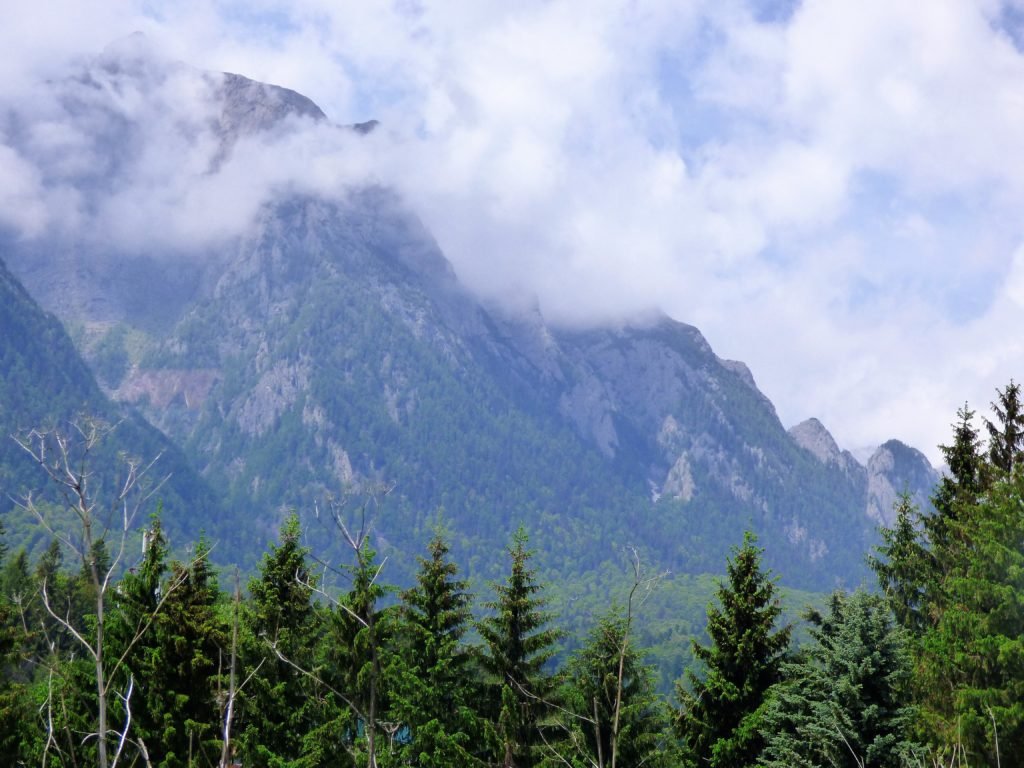 …and now we enter Brasov to stop for lunch…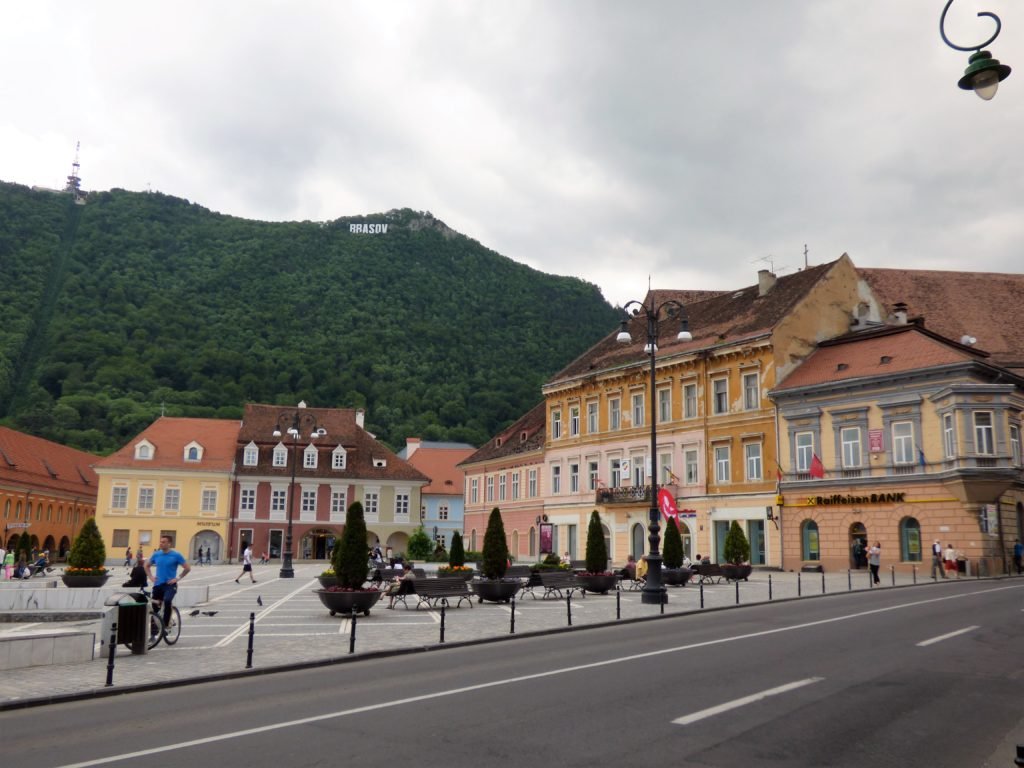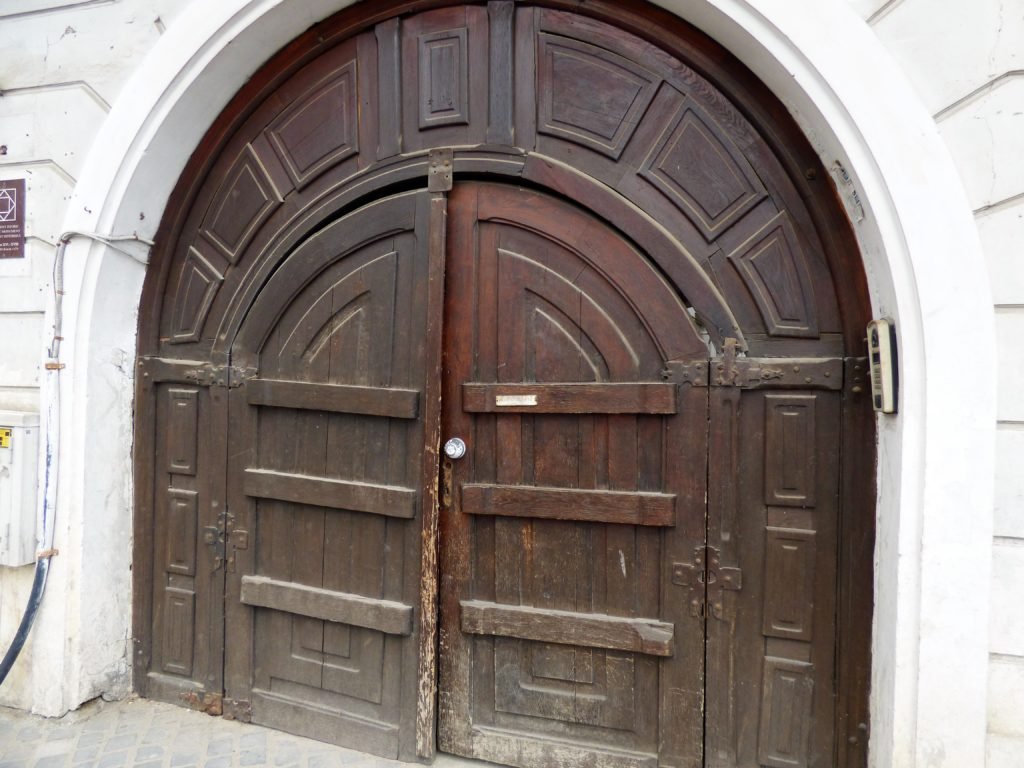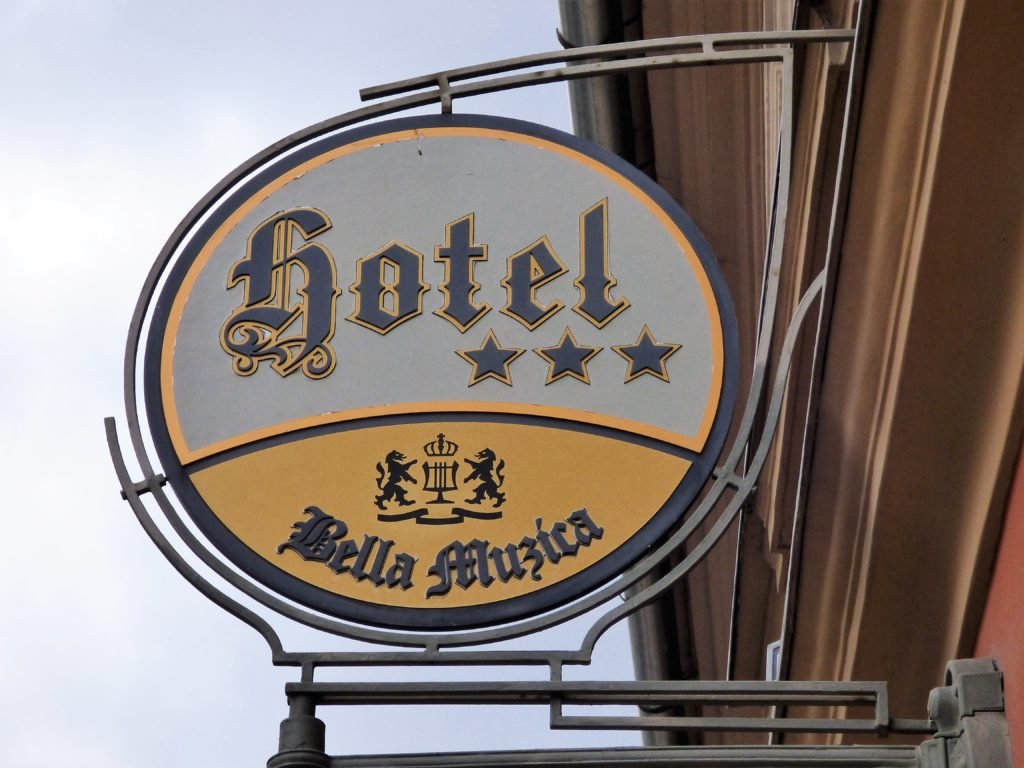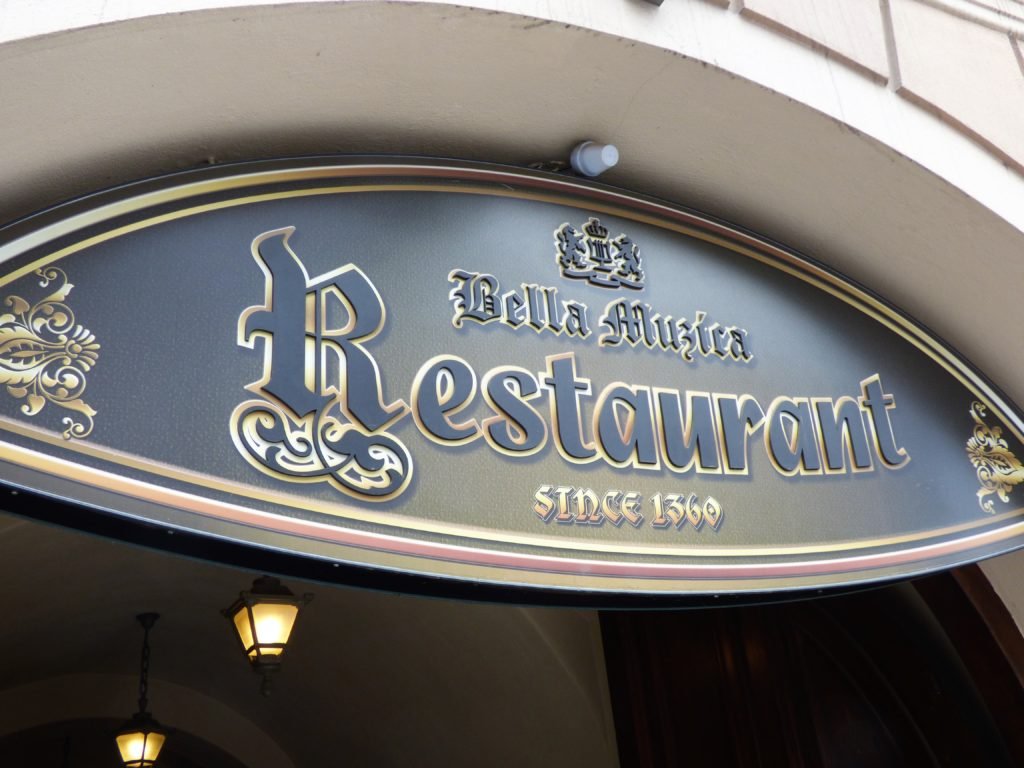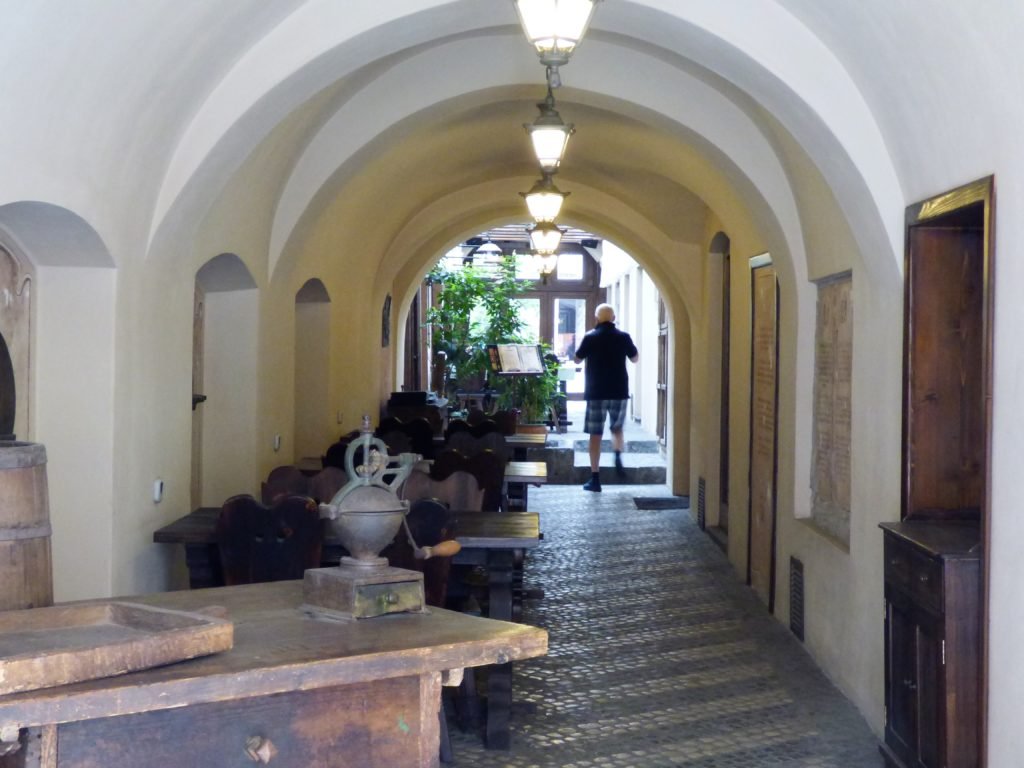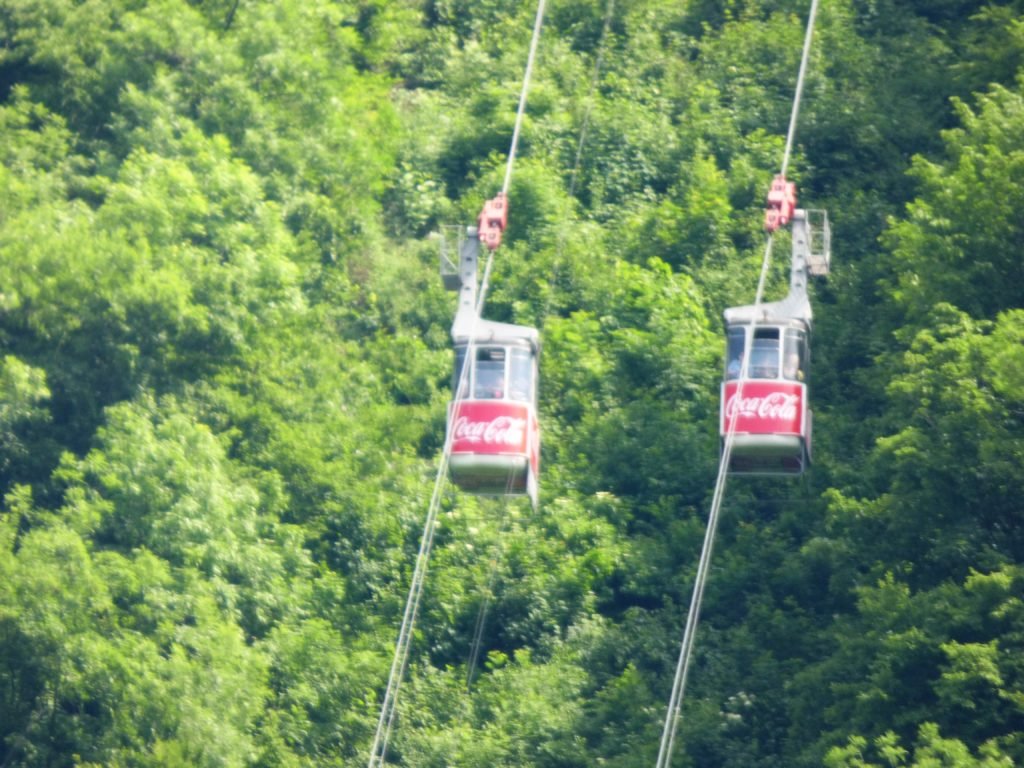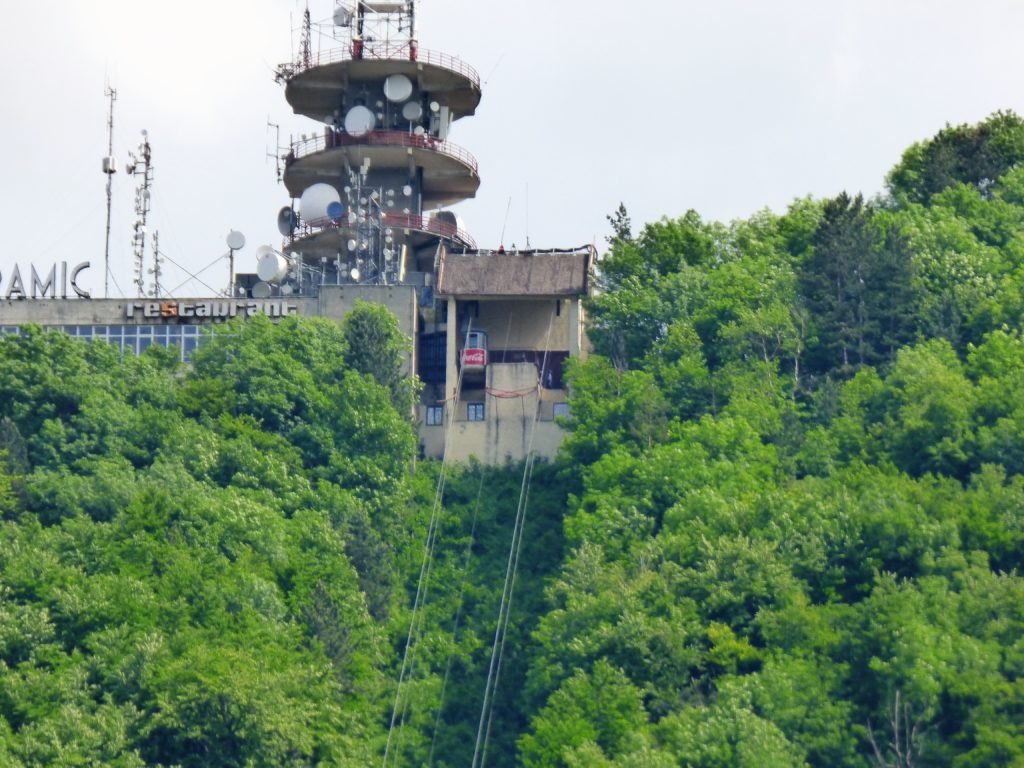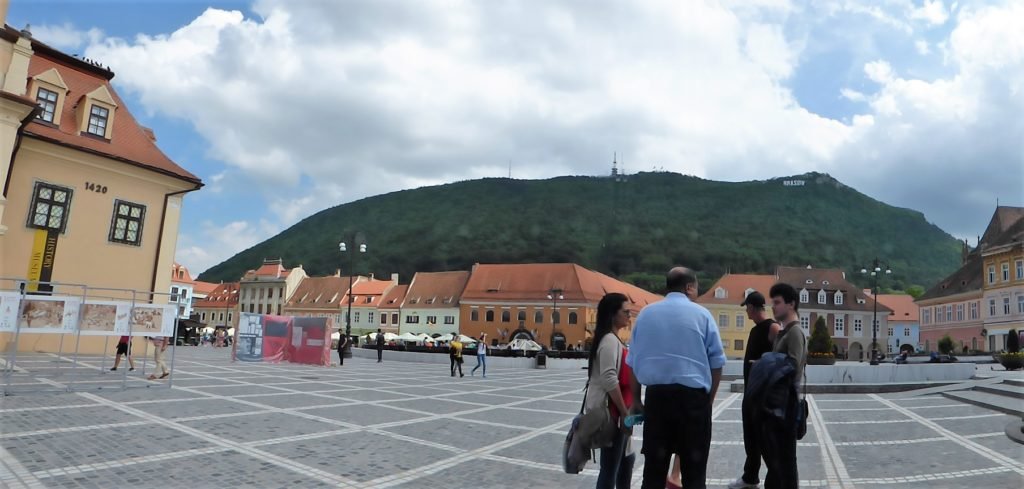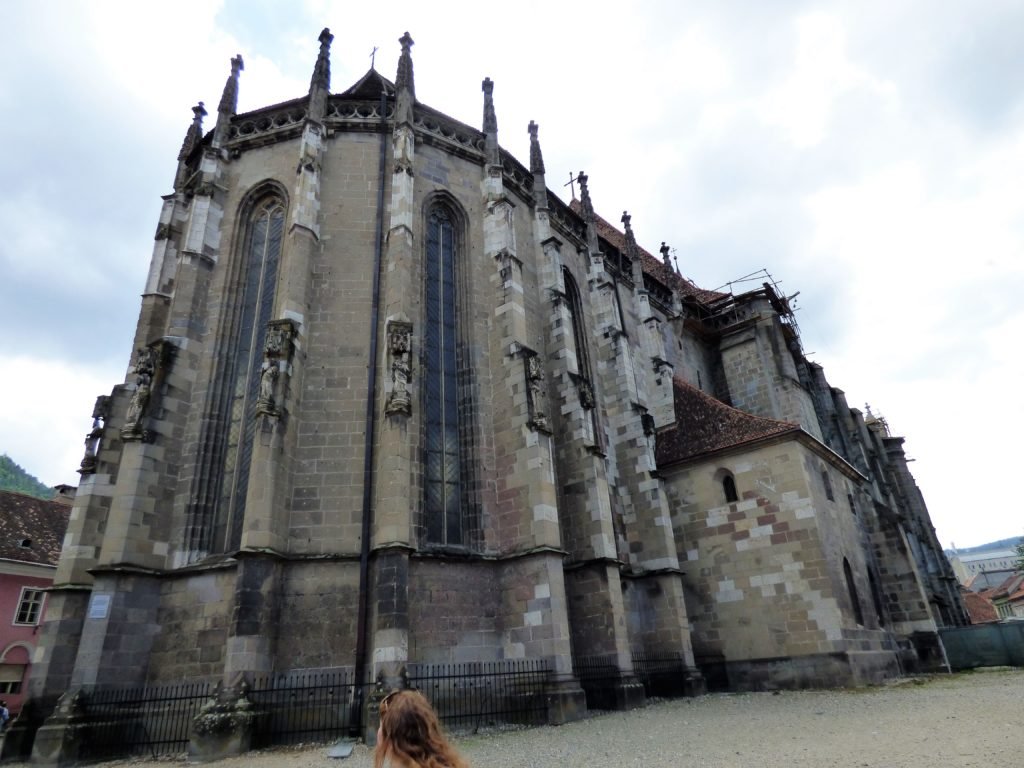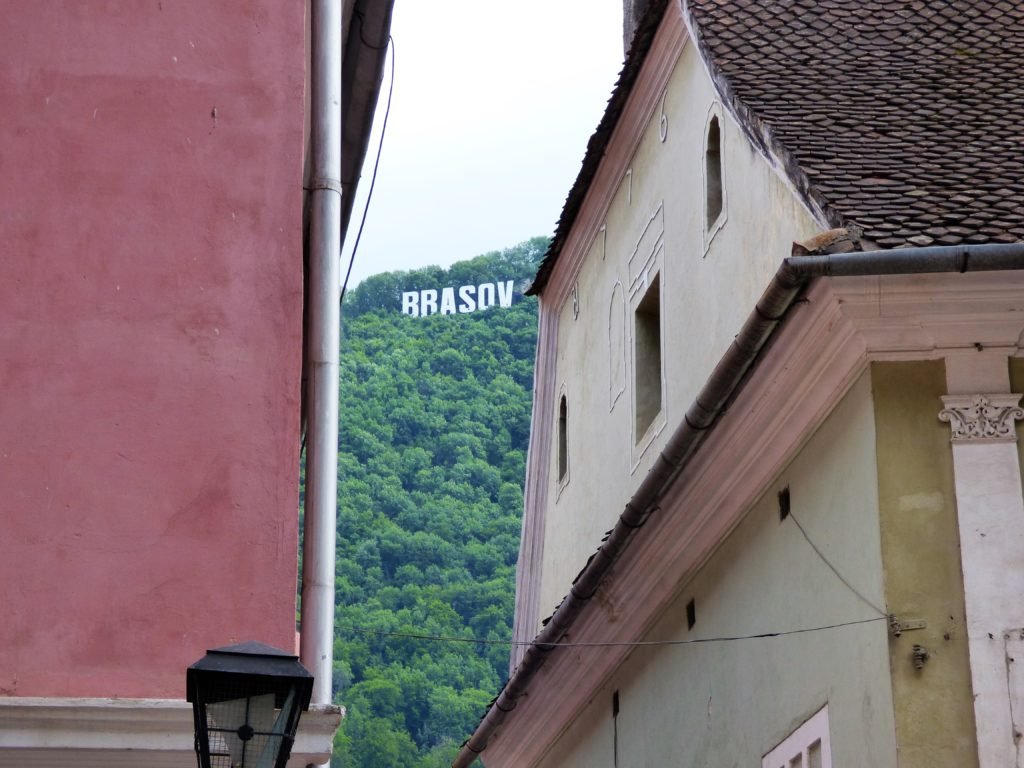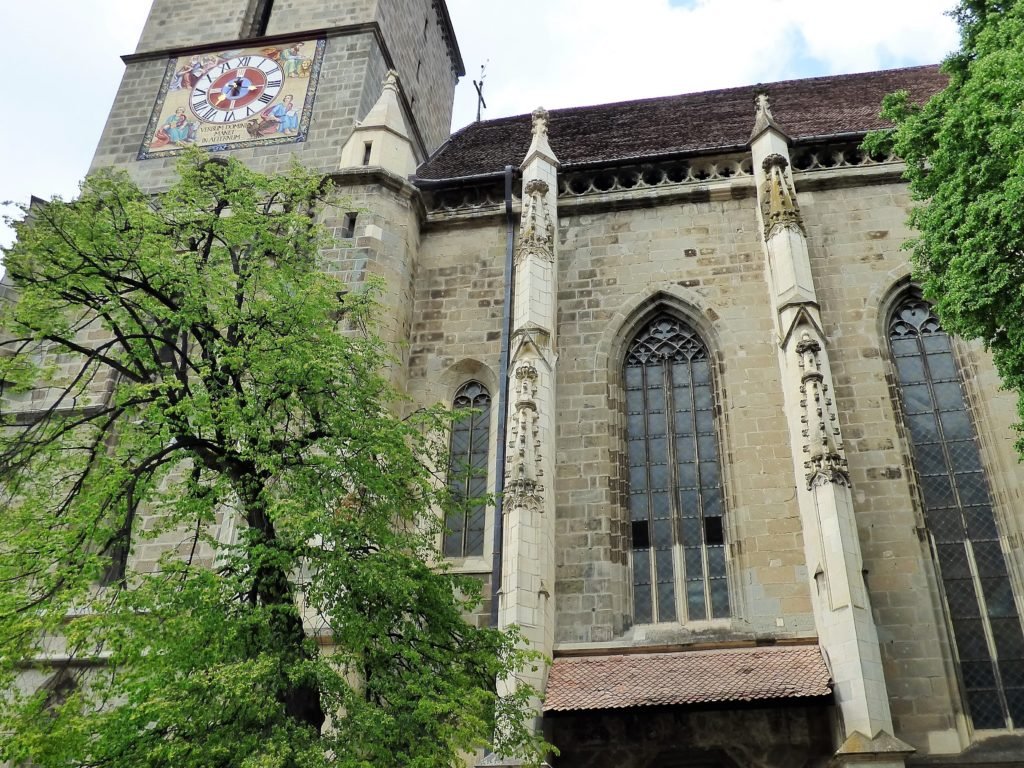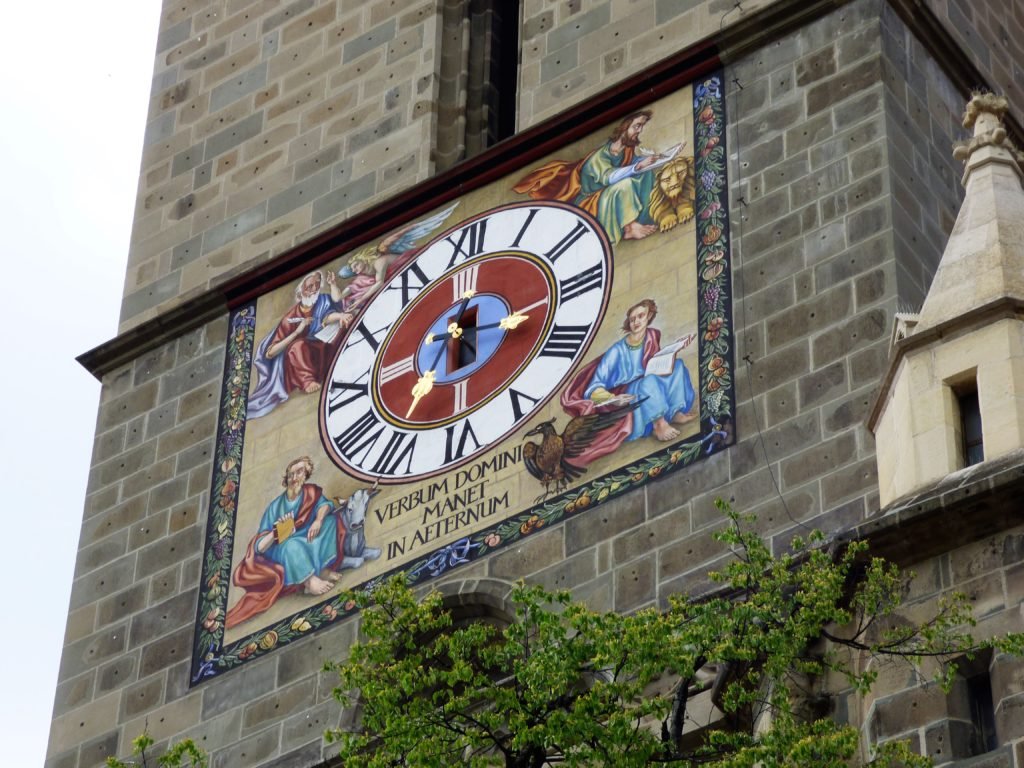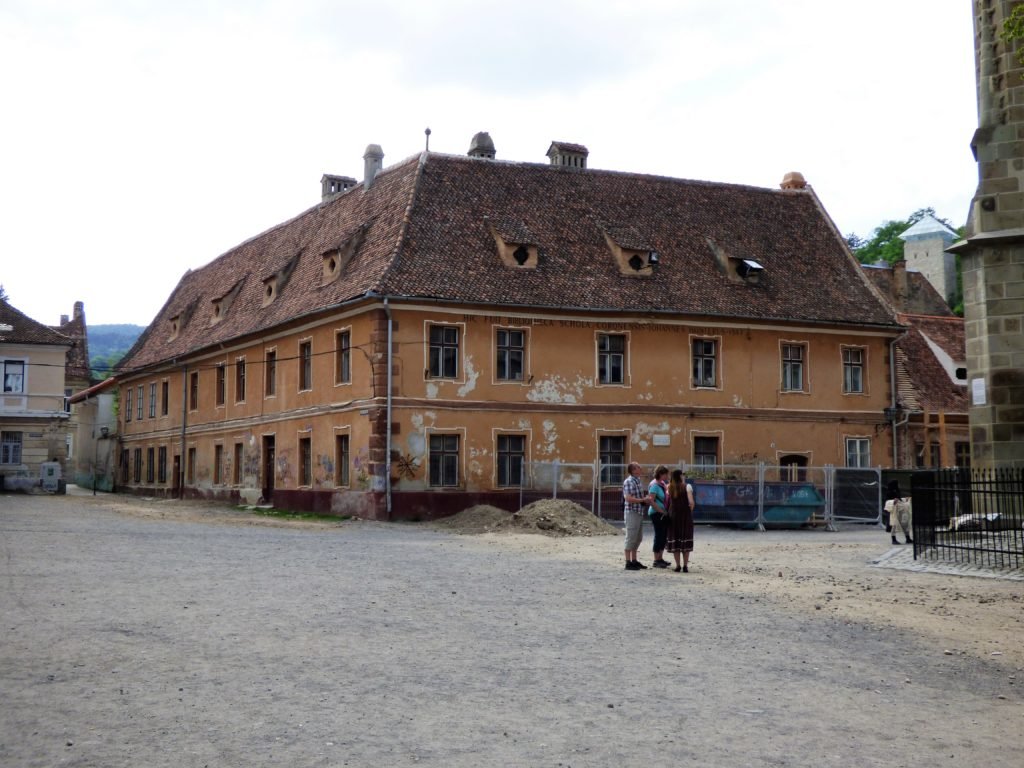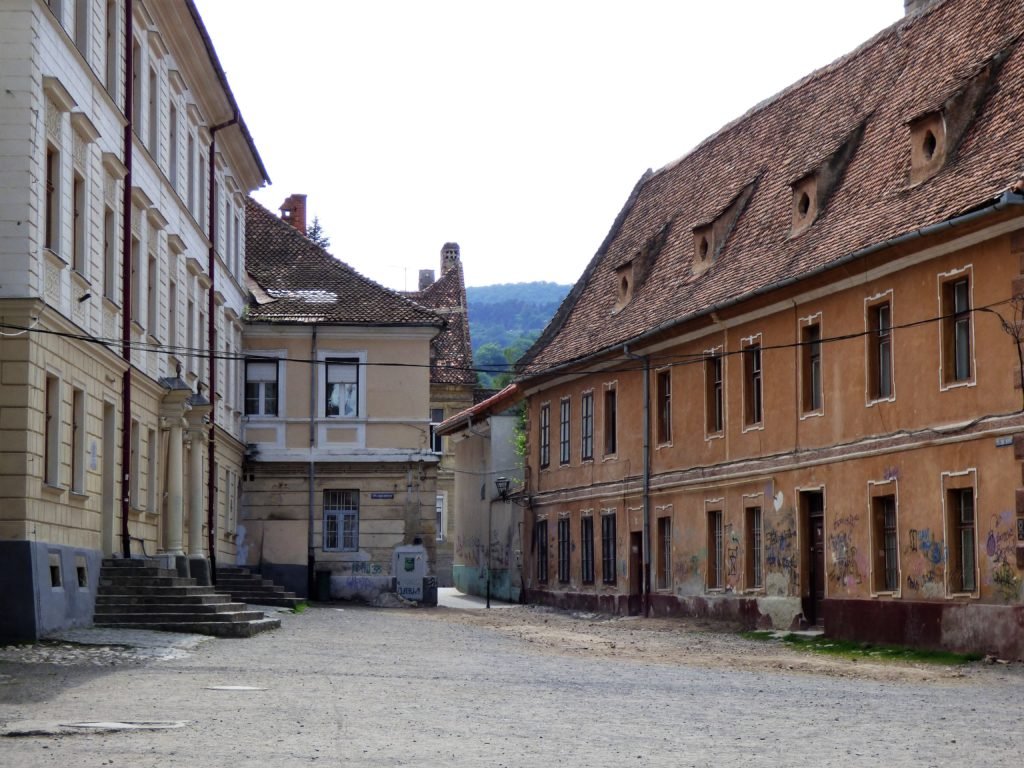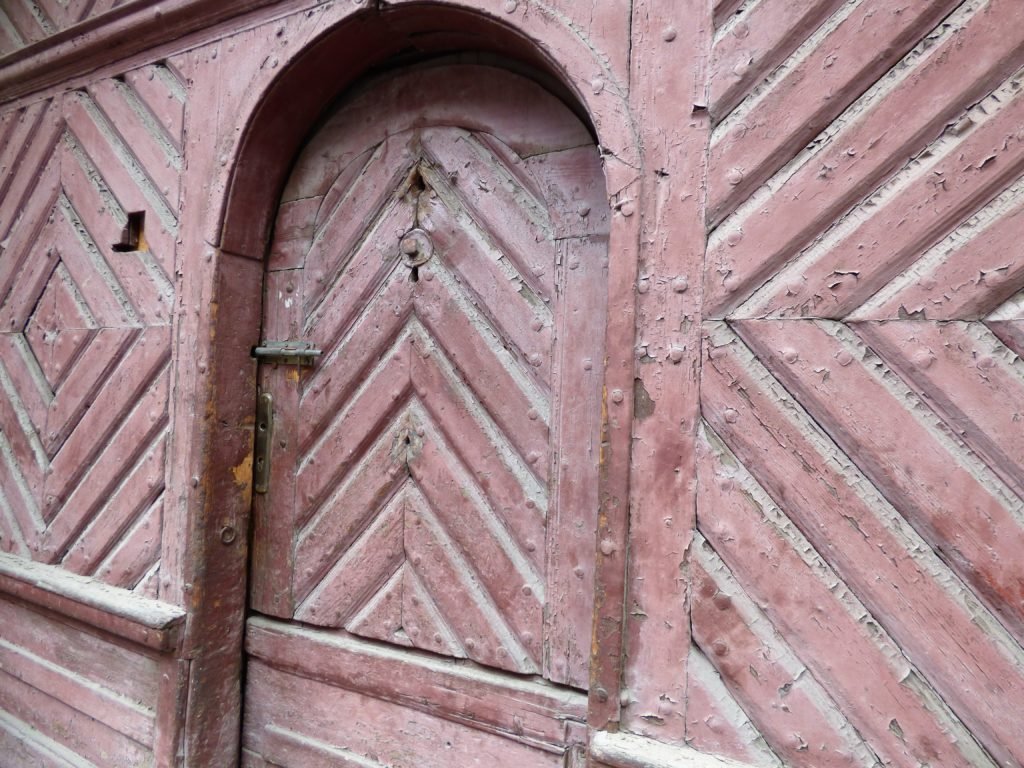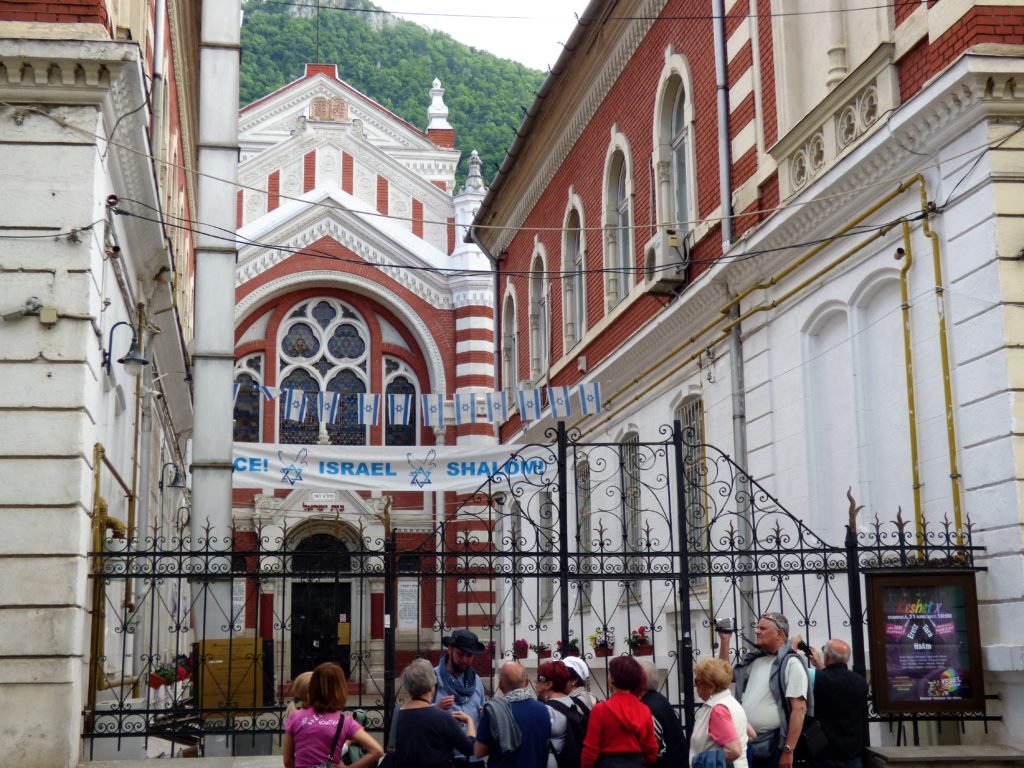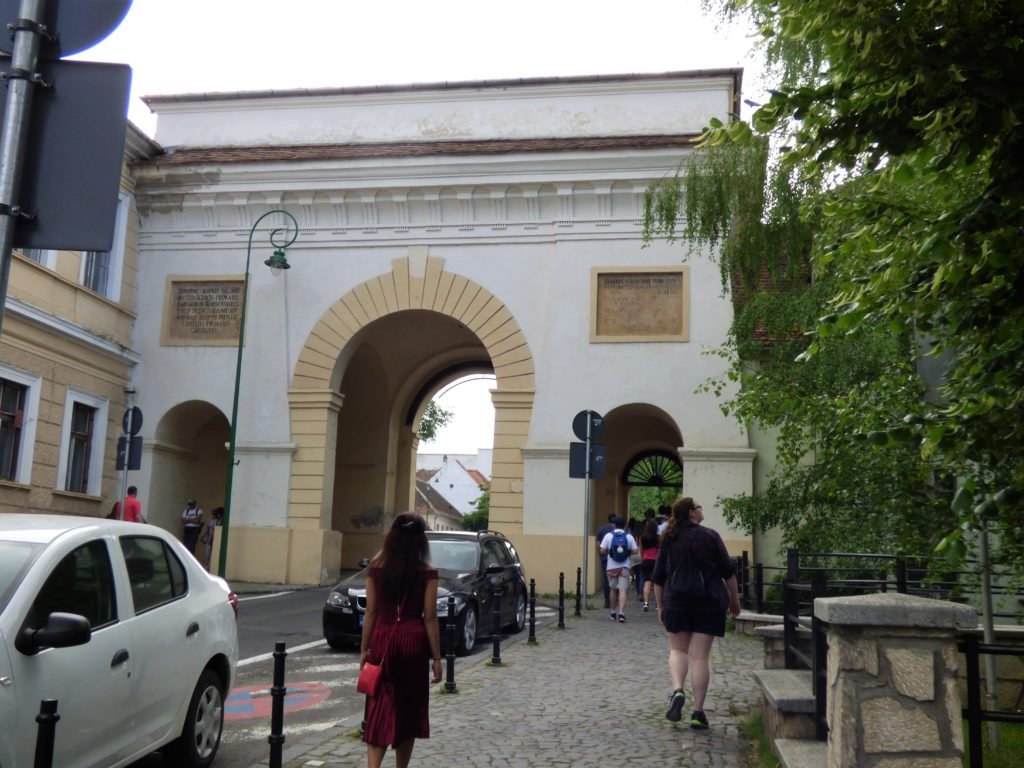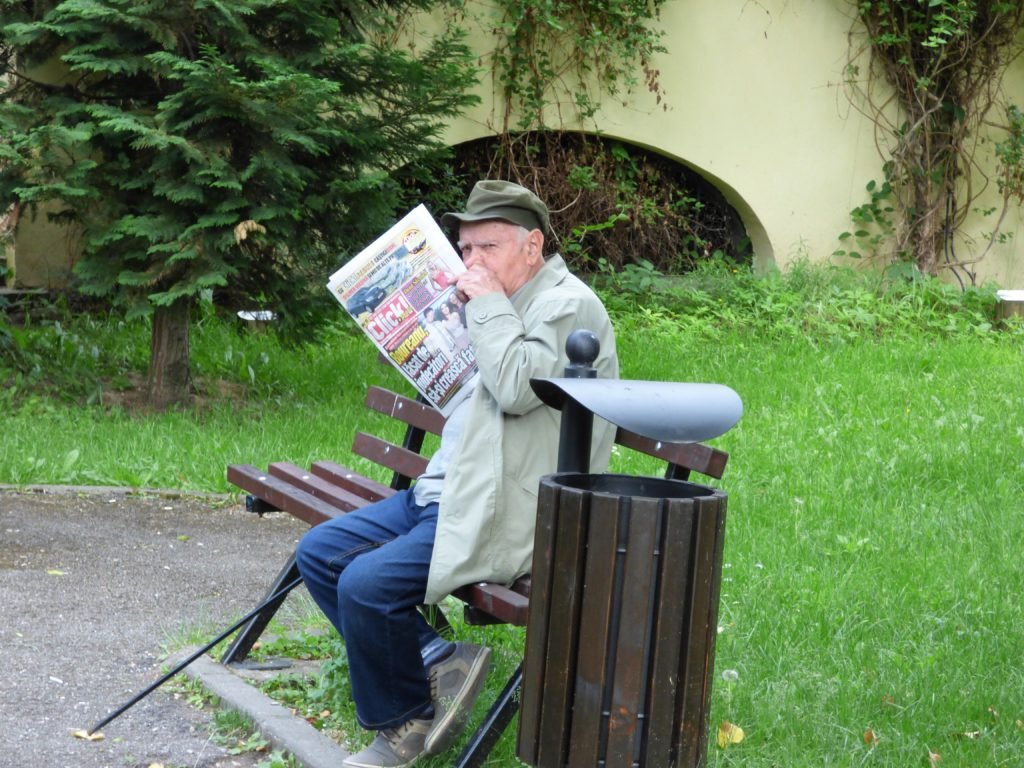 Leaving Brasov on our way to Bran Castle – that most people think of as Dracula's Castle but it actually wasn't (we will see Drac's castle in another post on another trip)…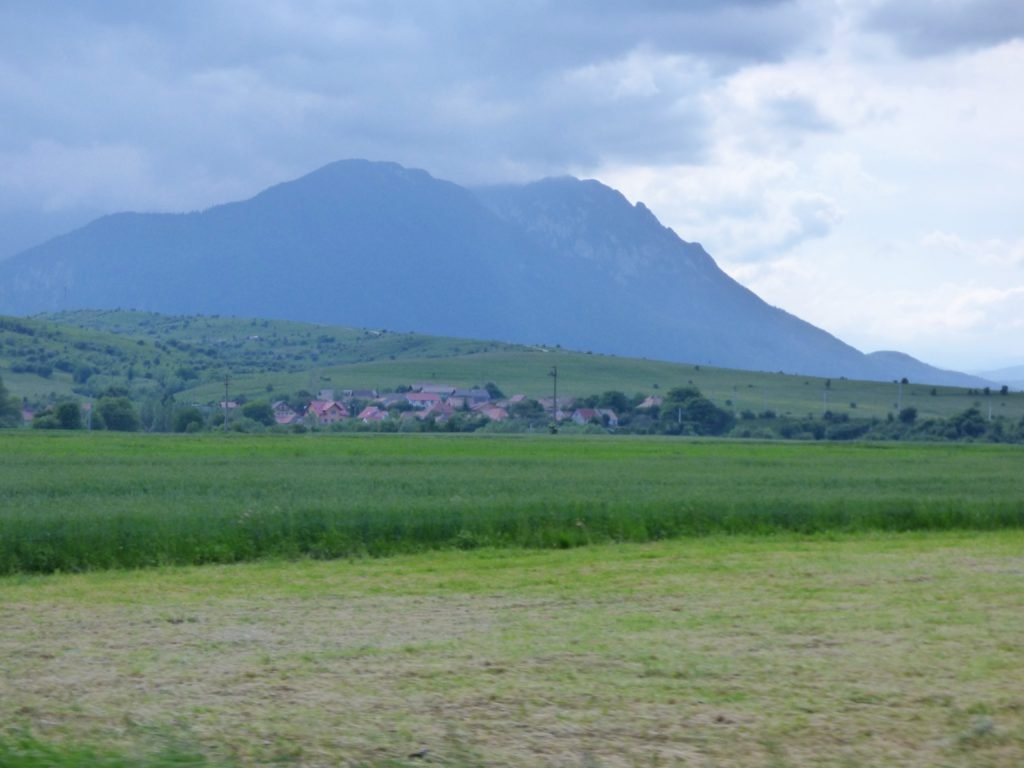 There are a lot of unfinished houses like this one below – but the main reason is not that they have been abandoned.  Rather that Romanians are allowed to build their own homes in their entirety – and many take a few years to complete…  They do the work themselves, with the help of family, neighbours…
…and here we have Bran Castle…
From Wikipedia:  "Bran Castle (Romanian: Castelul Bran; German: Törzburg; Hungarian: Törcsvár), situated near Bran and in the immediate vicinity of Braşov, is a national monument and landmark in Romania. The fortress is situated on the border between Transylvania and Wallachia, on DN73. Commonly known as "Dracula's Castle" (although it is one among several locations linked to the Dracula legend, including Poenari Castle and Hunyad Castle), it is often erroneously referred to as the home of the title character in Bram Stoker's Dracula. There is, however, no evidence that Stoker knew anything about this castle, which has only tangential associations with Vlad the Impaler, voivode of Wallachia, the putative inspiration for Dracula. As discovered by the Dutch author Hans Corneel de Roos, the location Bram Stoker actually had in mind for Castle Dracula while writing his novel was an empty mountain top, Mount Izvorul Călimanului, 2,033 metres (6,670 ft) high, located in the Călimani Alps near the former border with Moldavia. Stoker's description of Dracula's crumbling fictional castle also bears no resemblance to Bran Castle."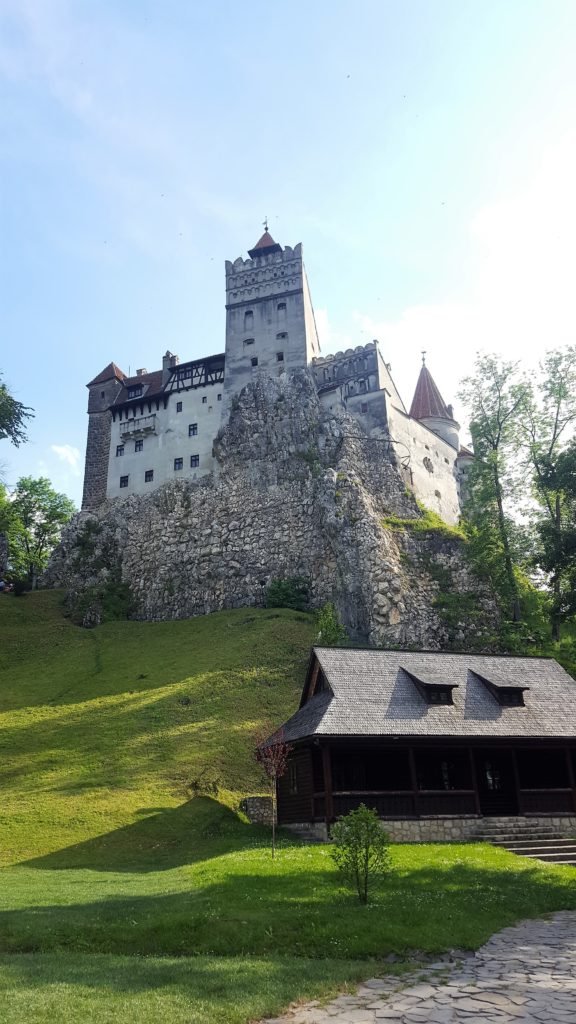 Important note:  What hardly anyone knows is that just before I left Italy, I was hit by a car!  (Remember the 'Frogger' post that broke a bottle of wine?  It was about a week later that I myself was Froggered!).
Anyway, by the time we reached Bran Castle, I just was not up to going walking and exploring anymore so I sat at the bottom with a glass of wine and the following photos are thanks to lovely sisters from Missouri I met on the tour…  They agreed to take my camera and shot the following for me…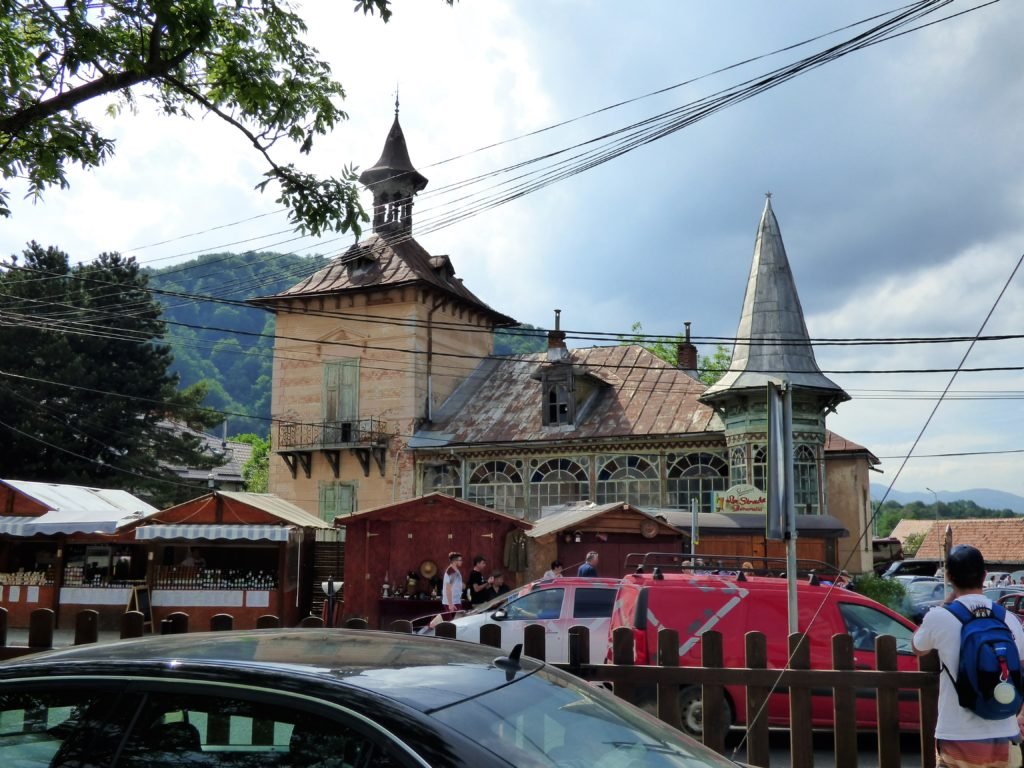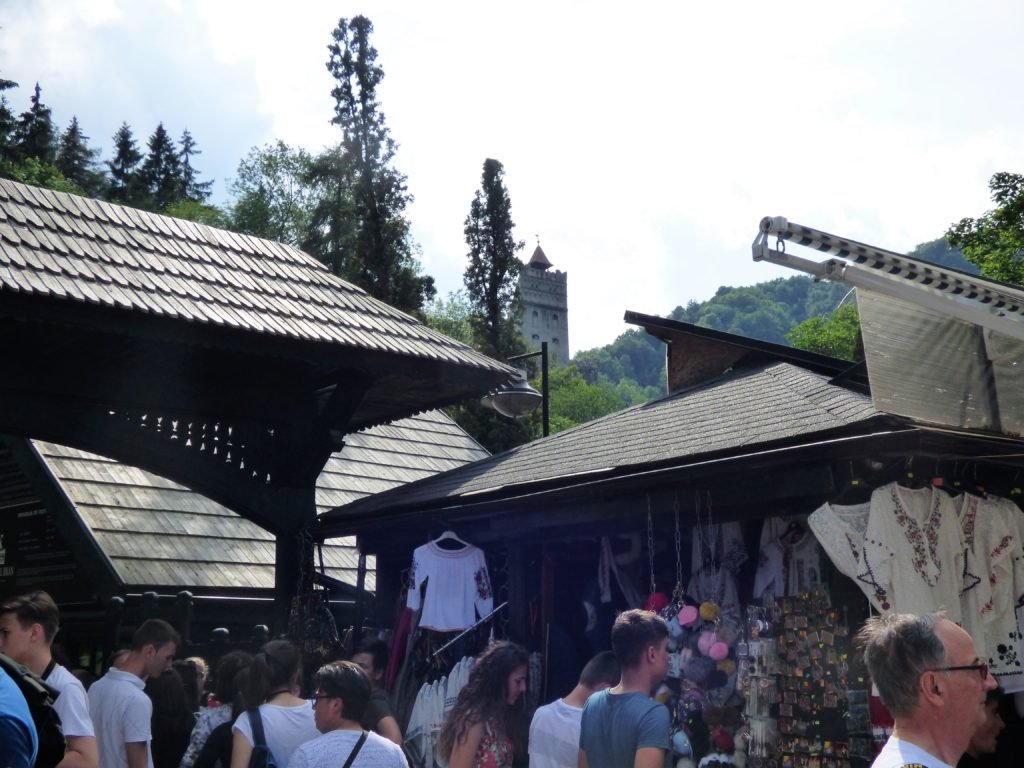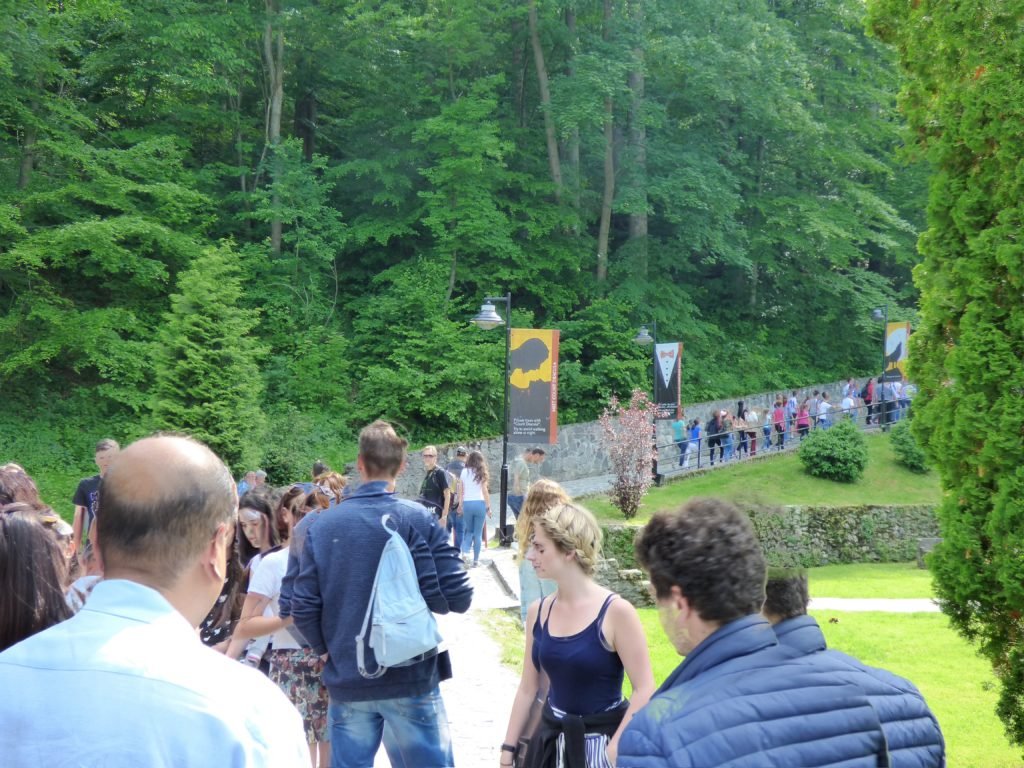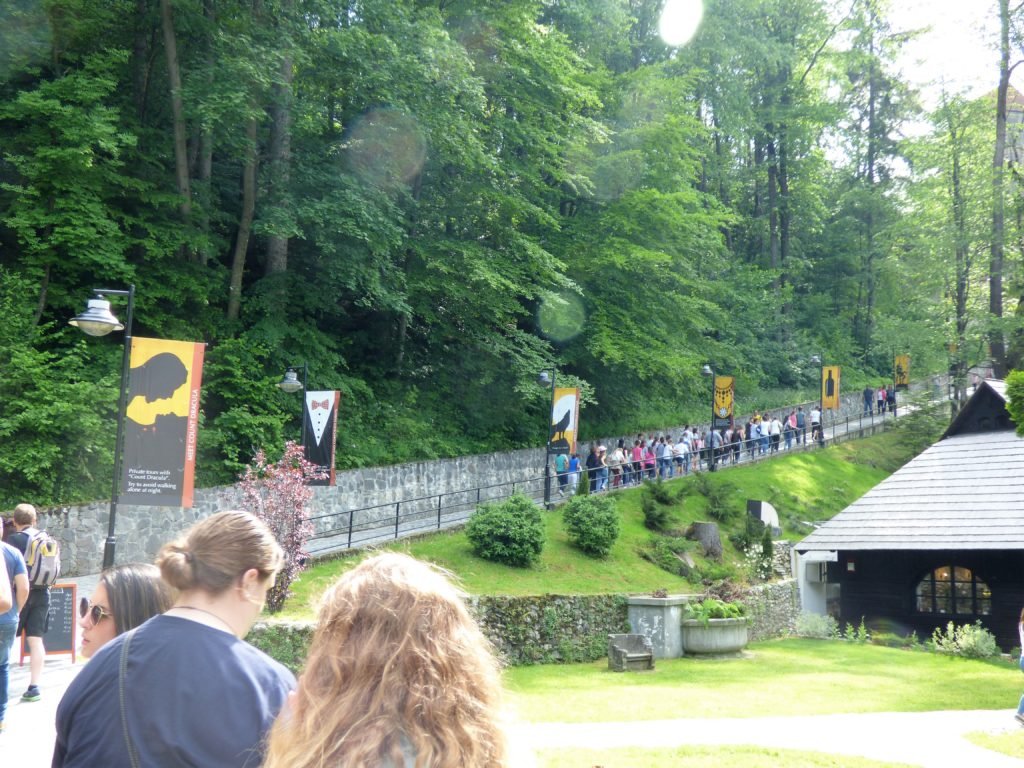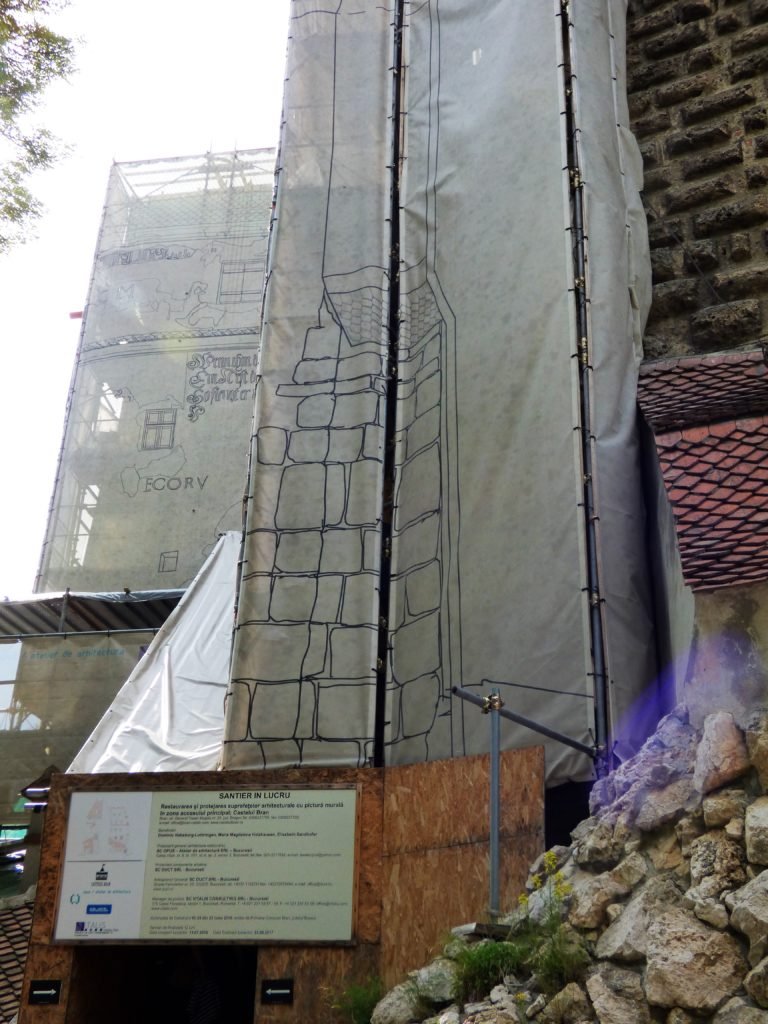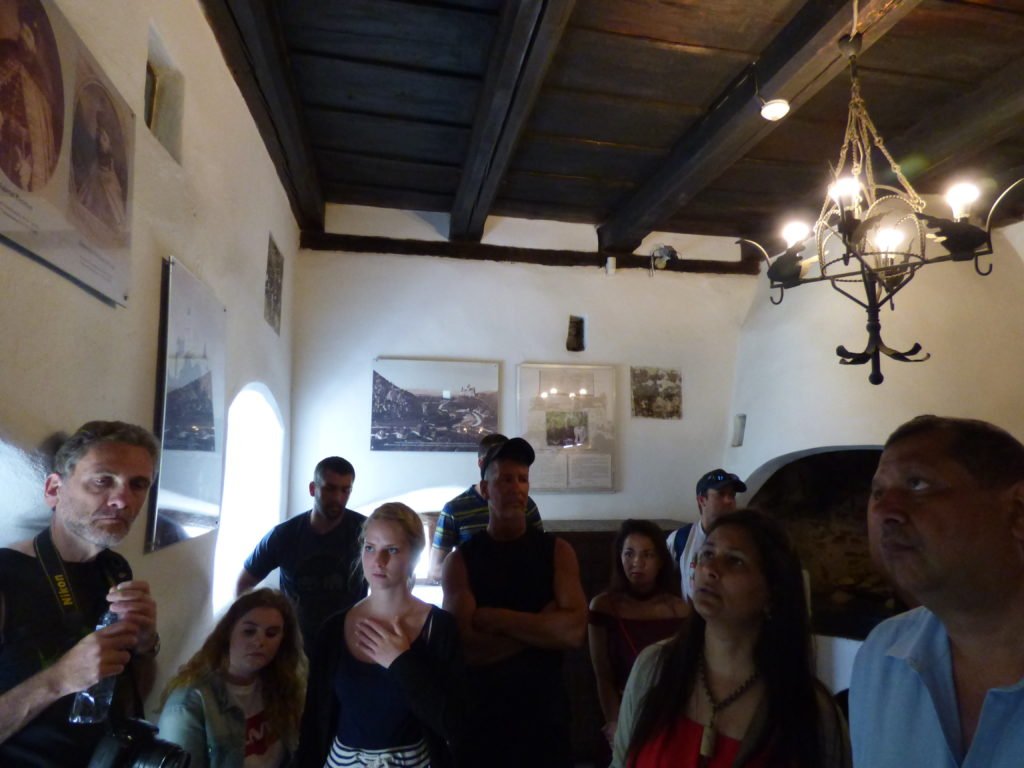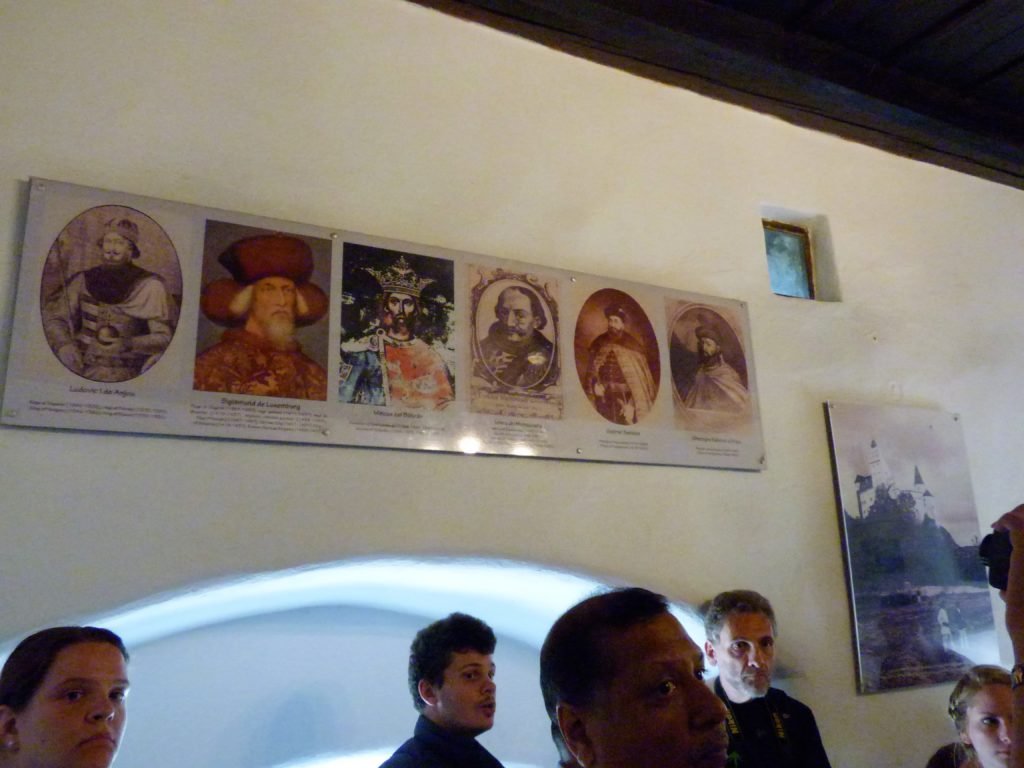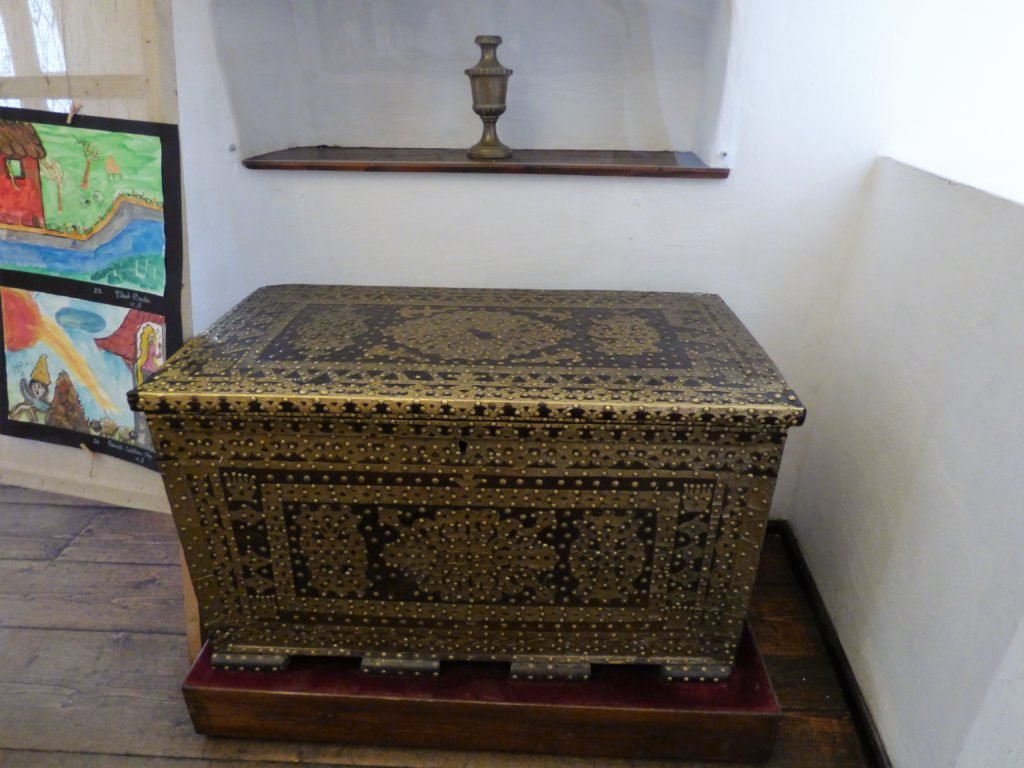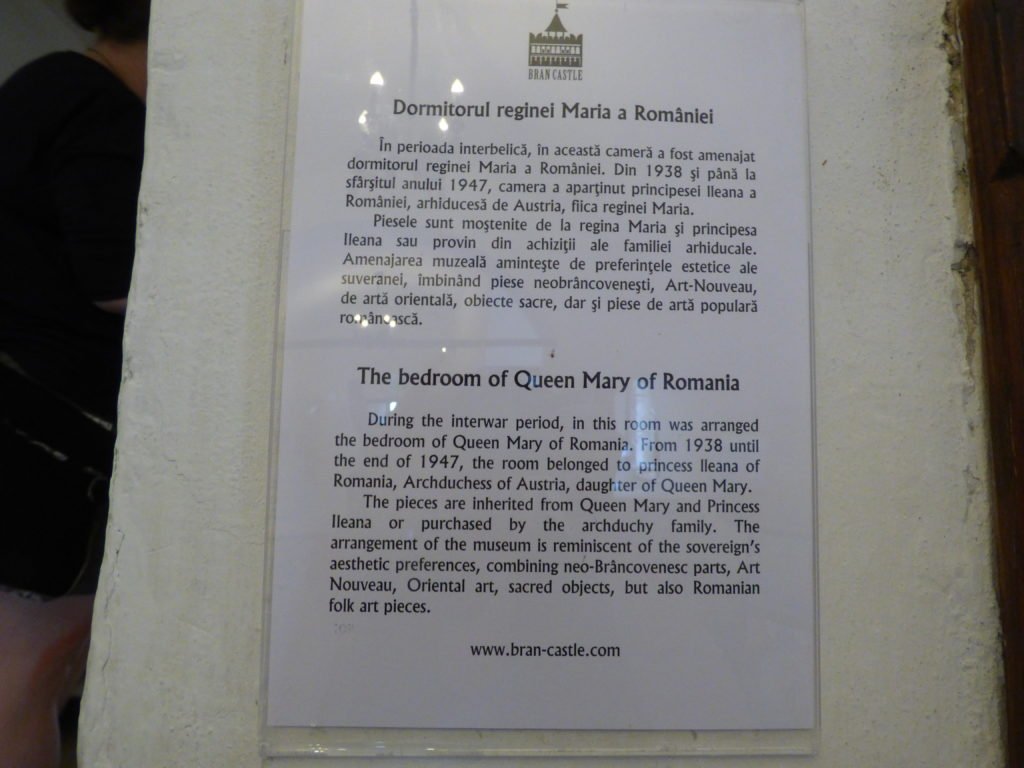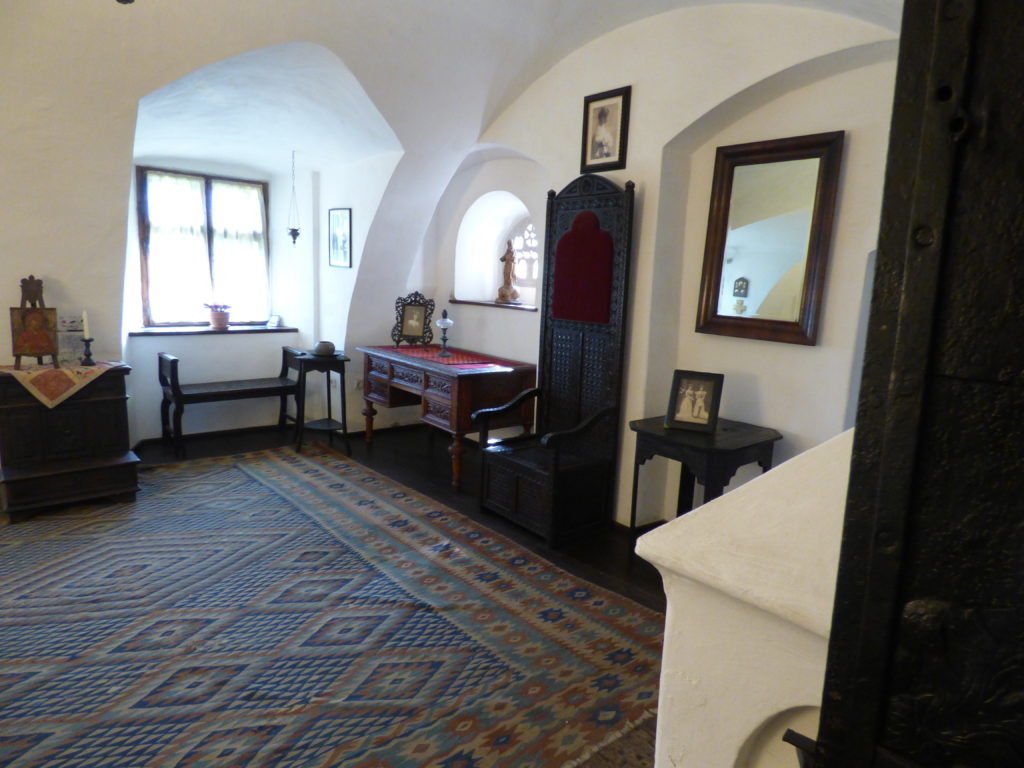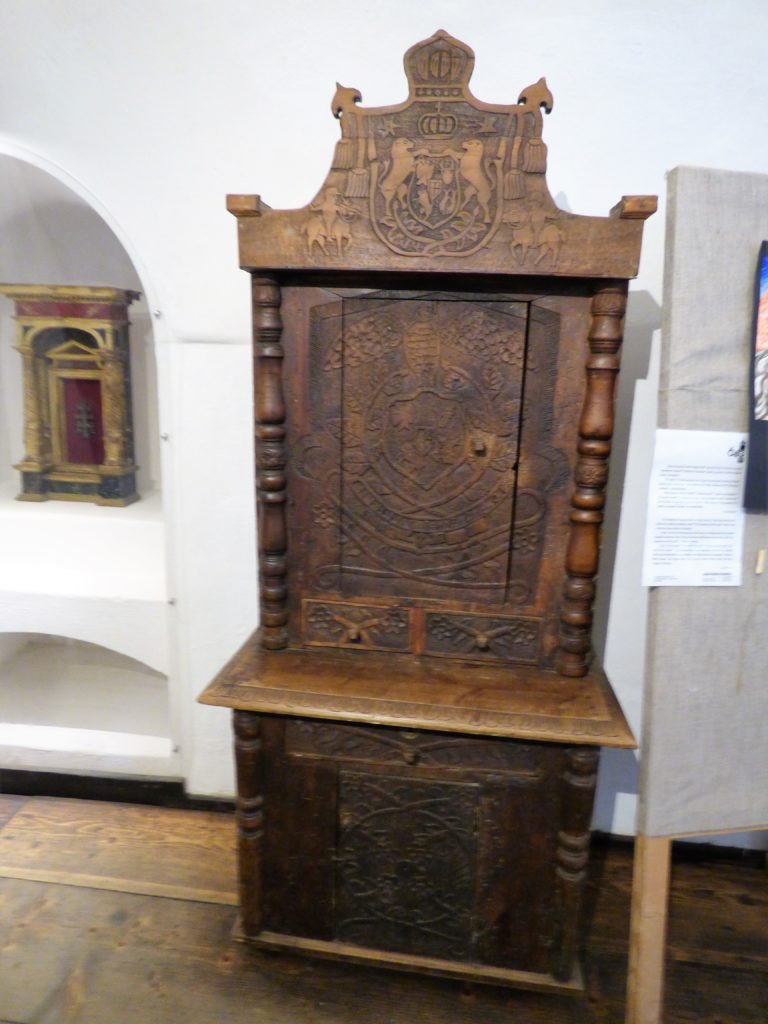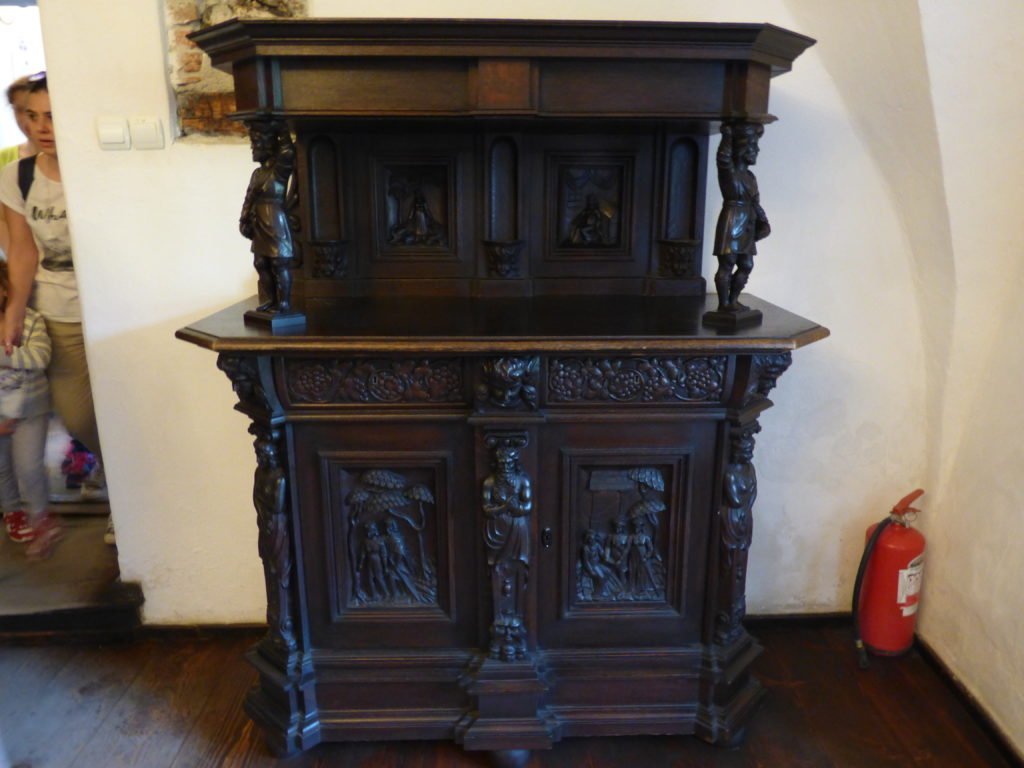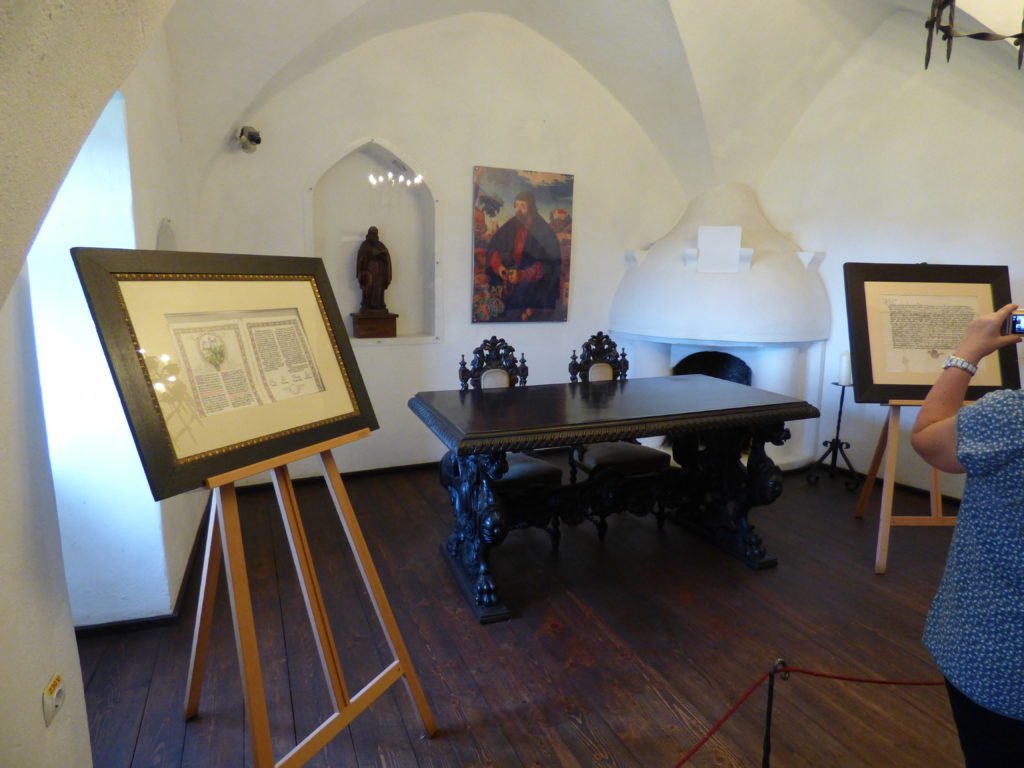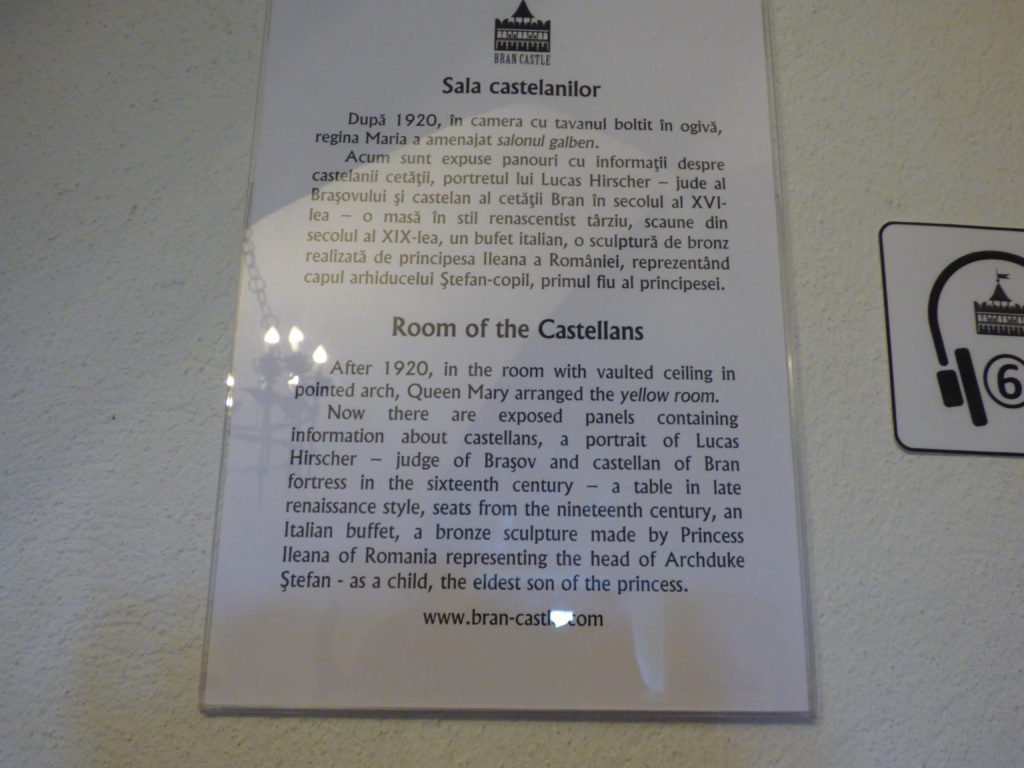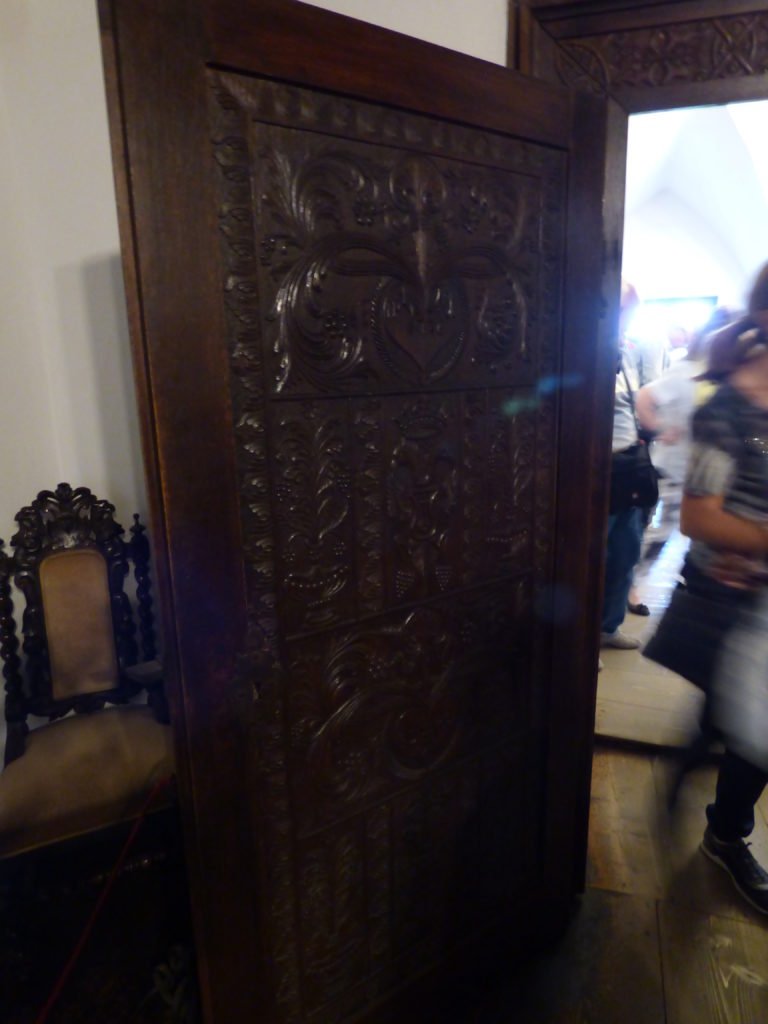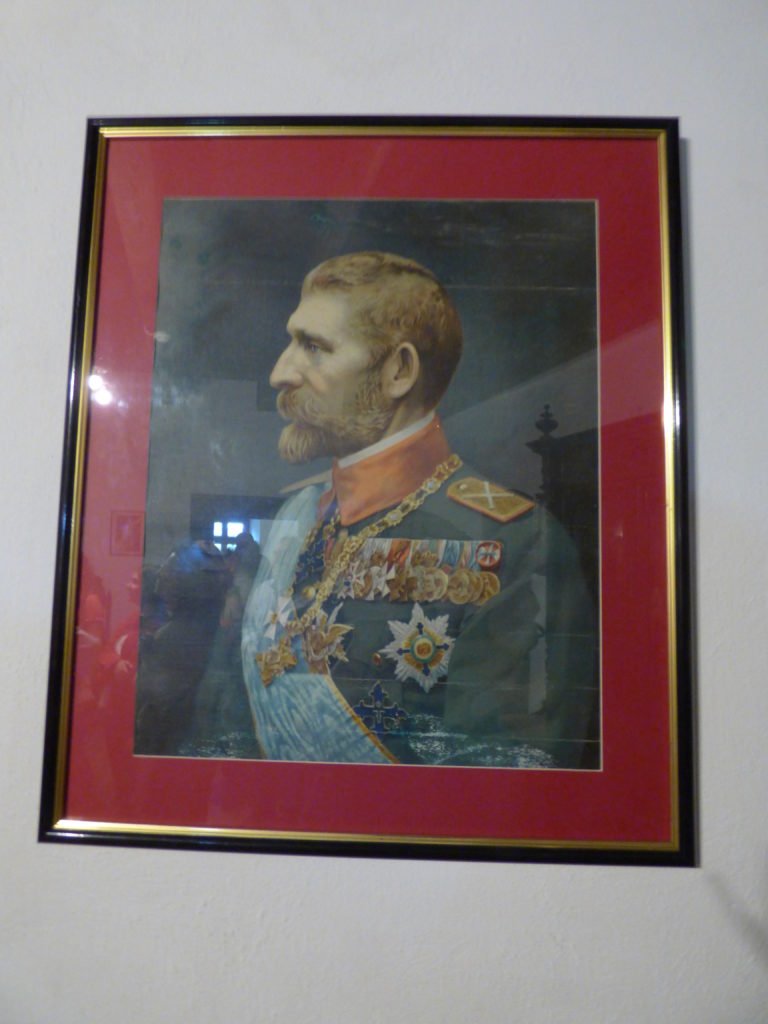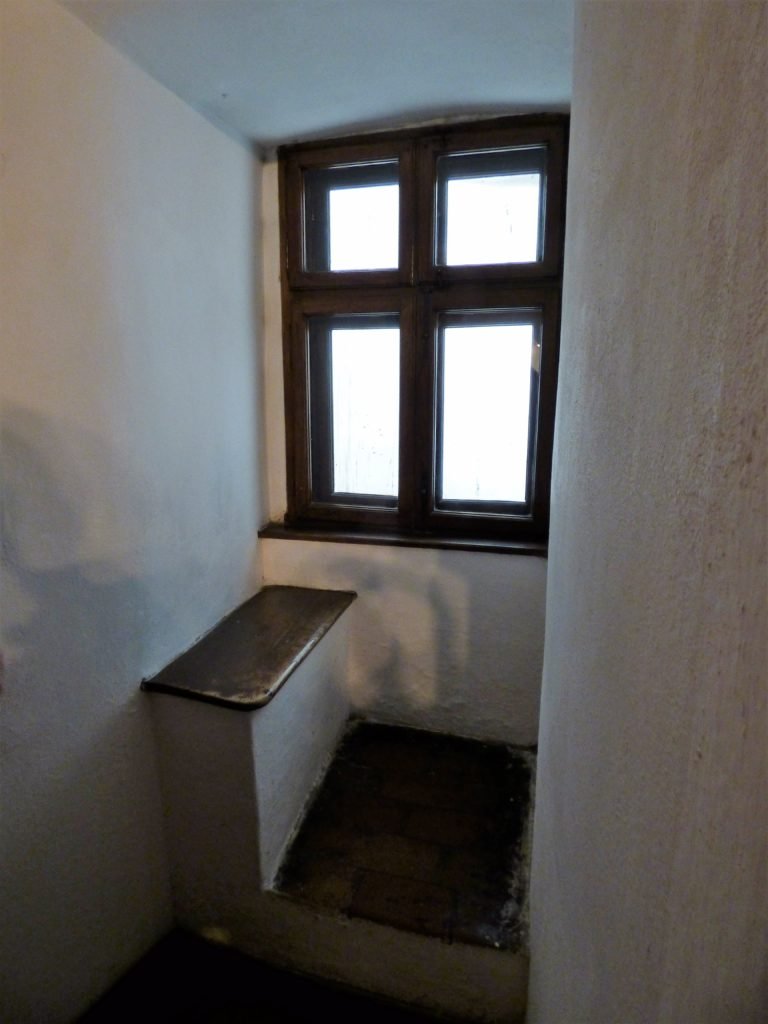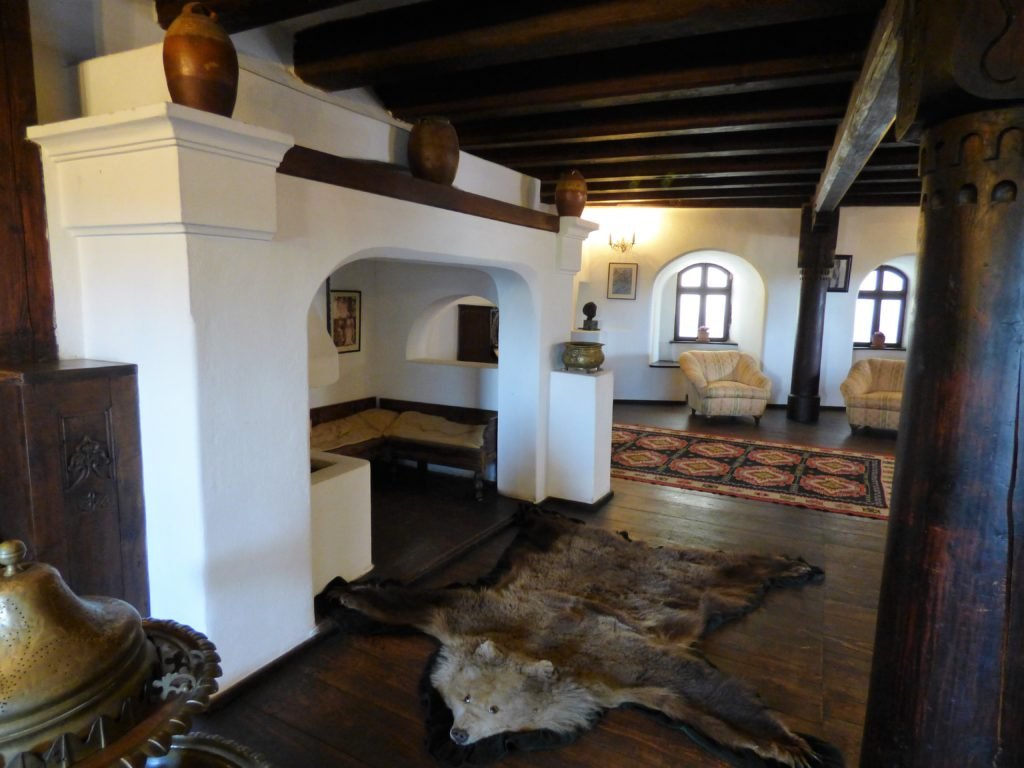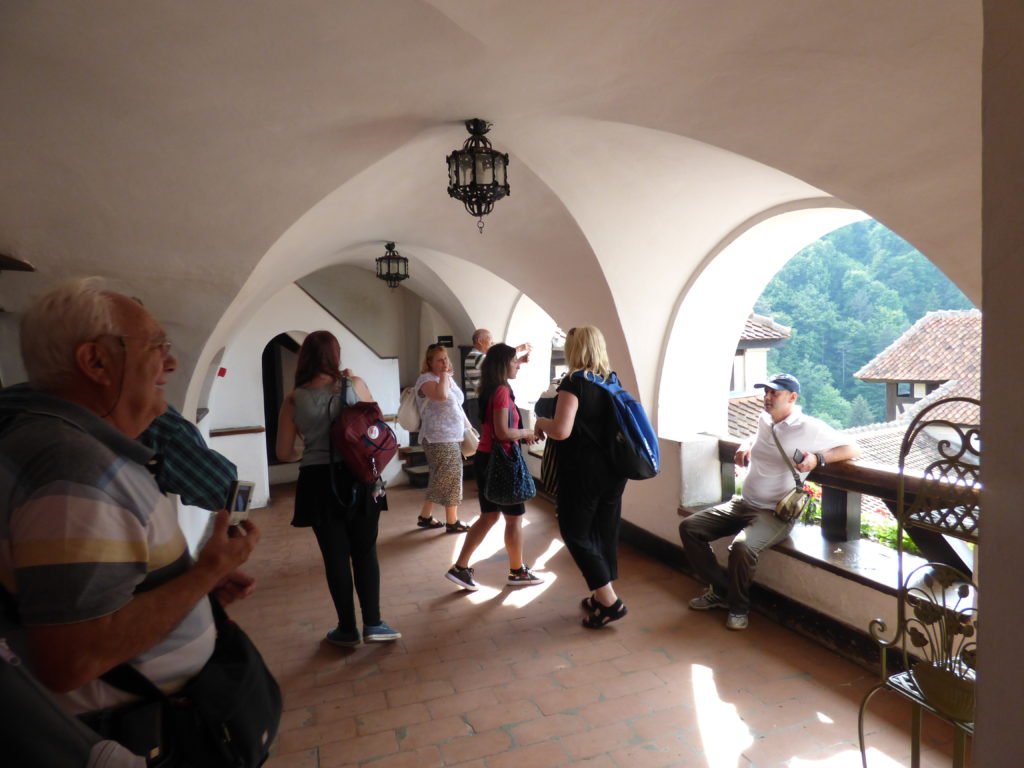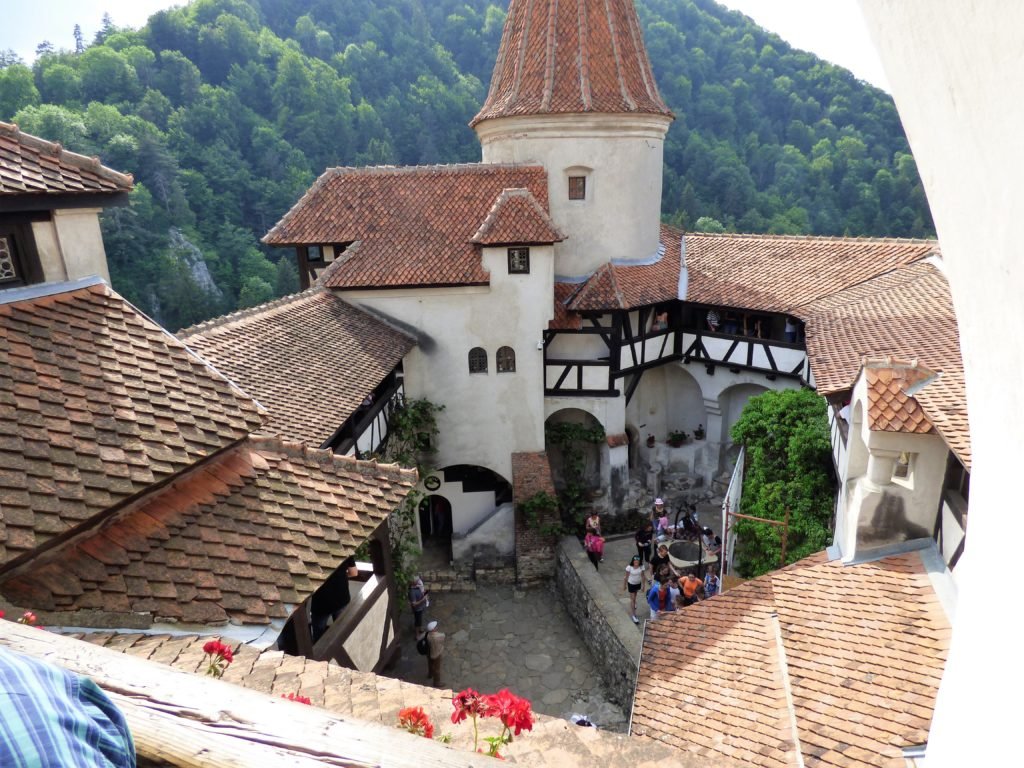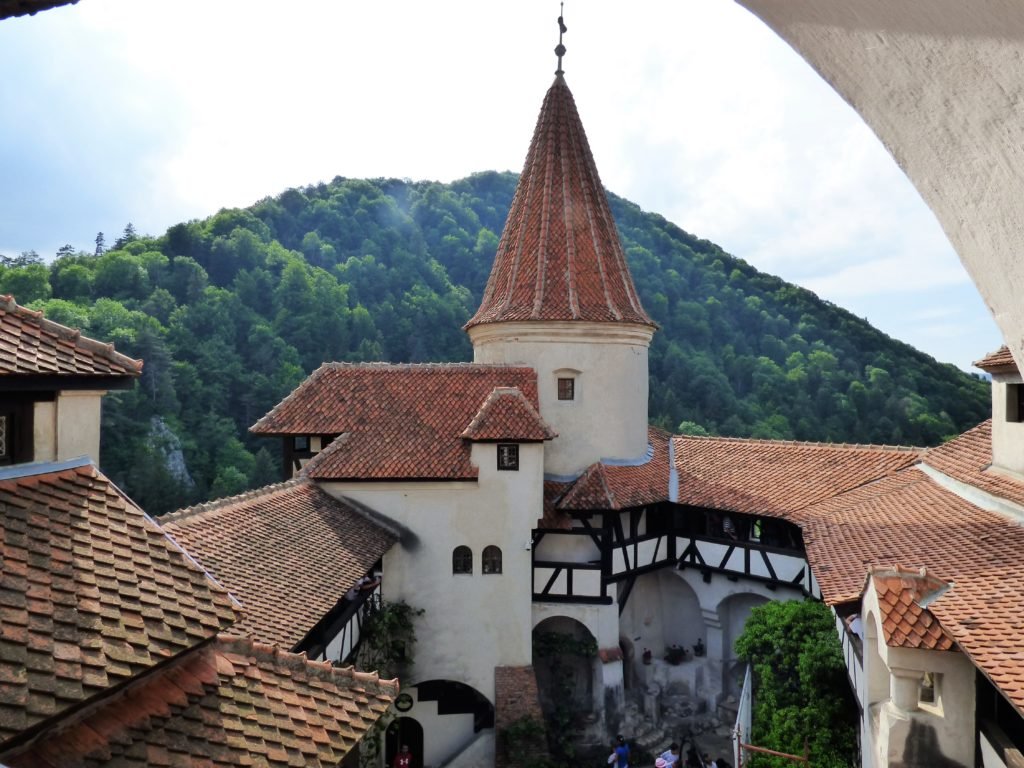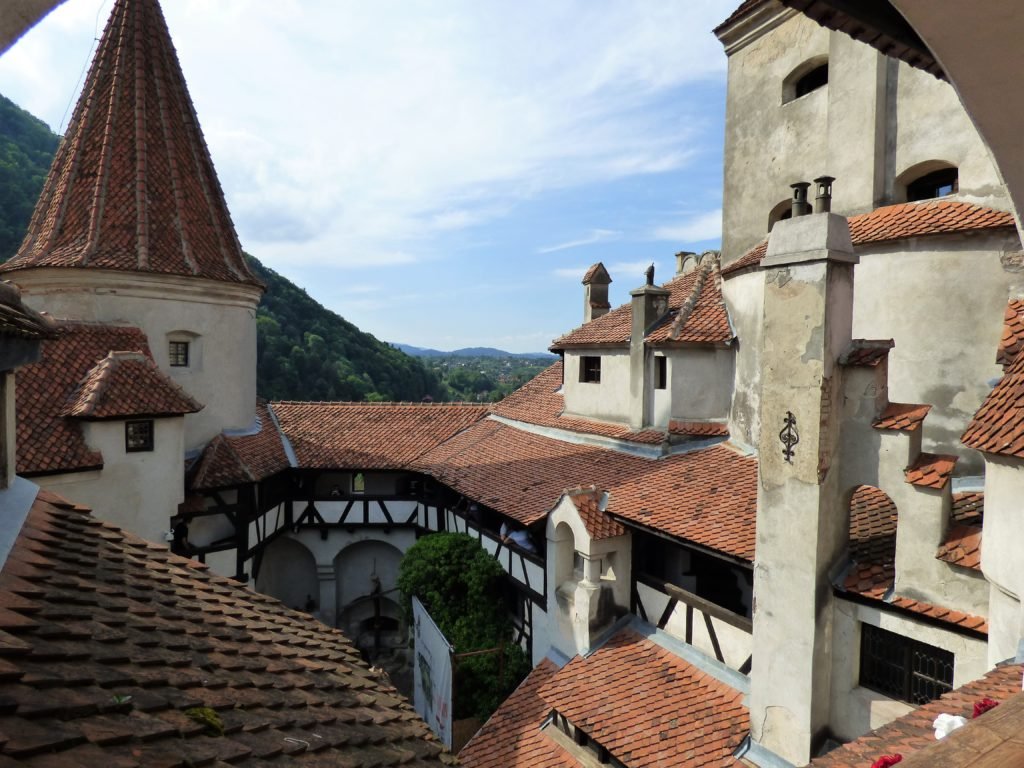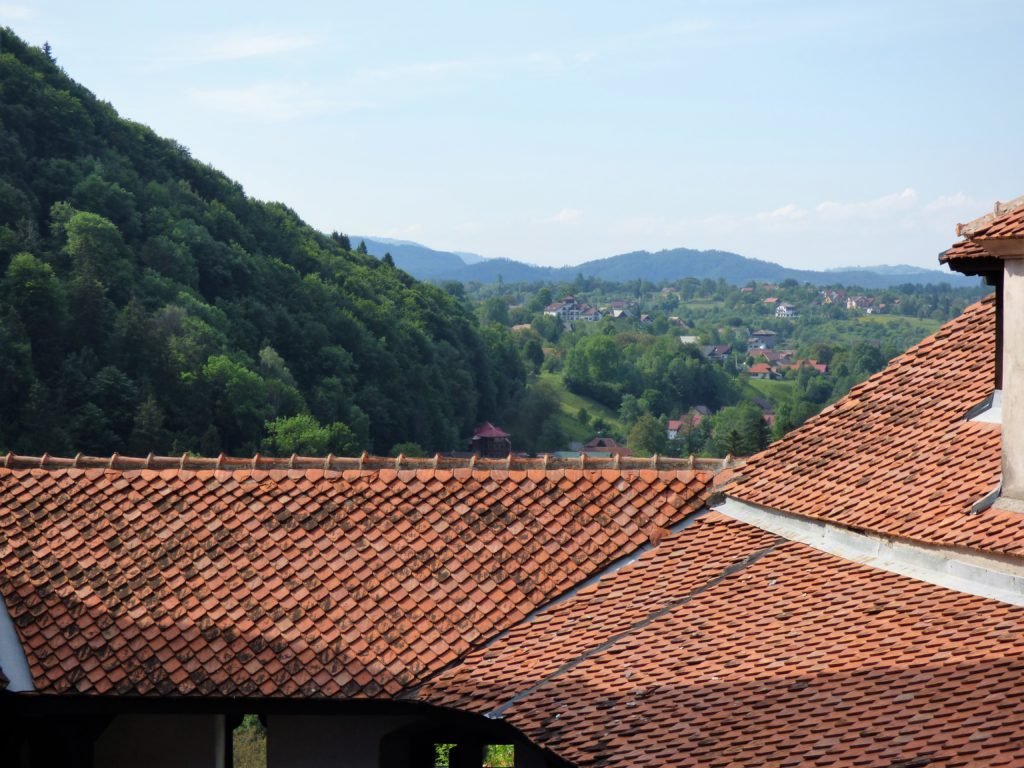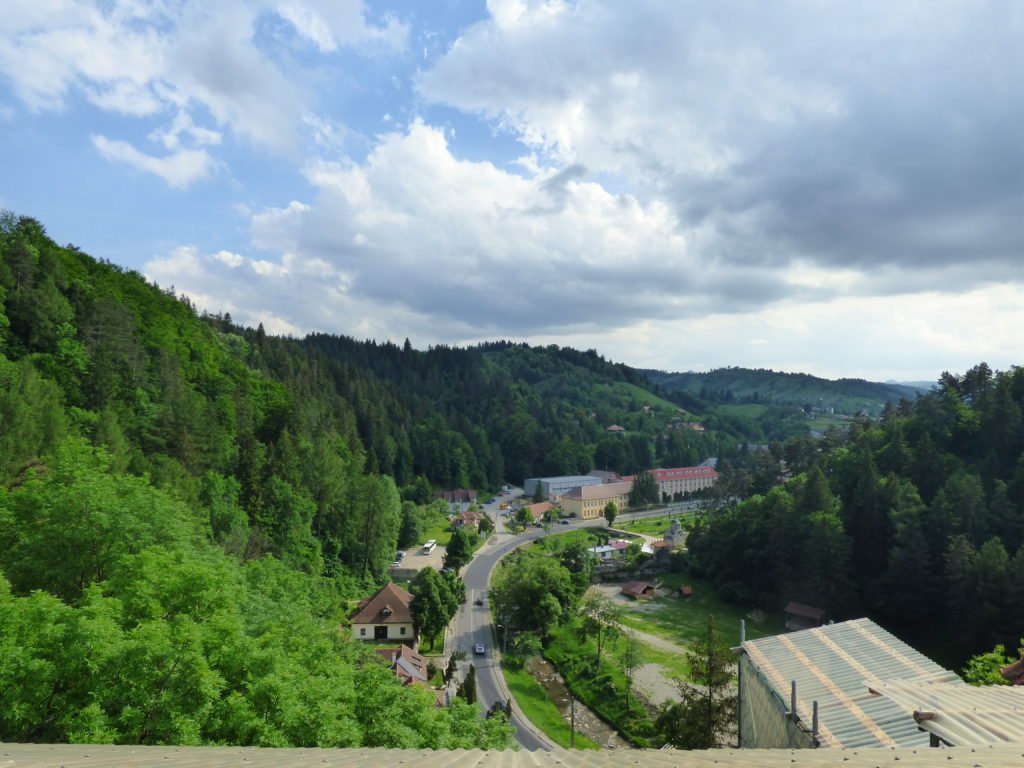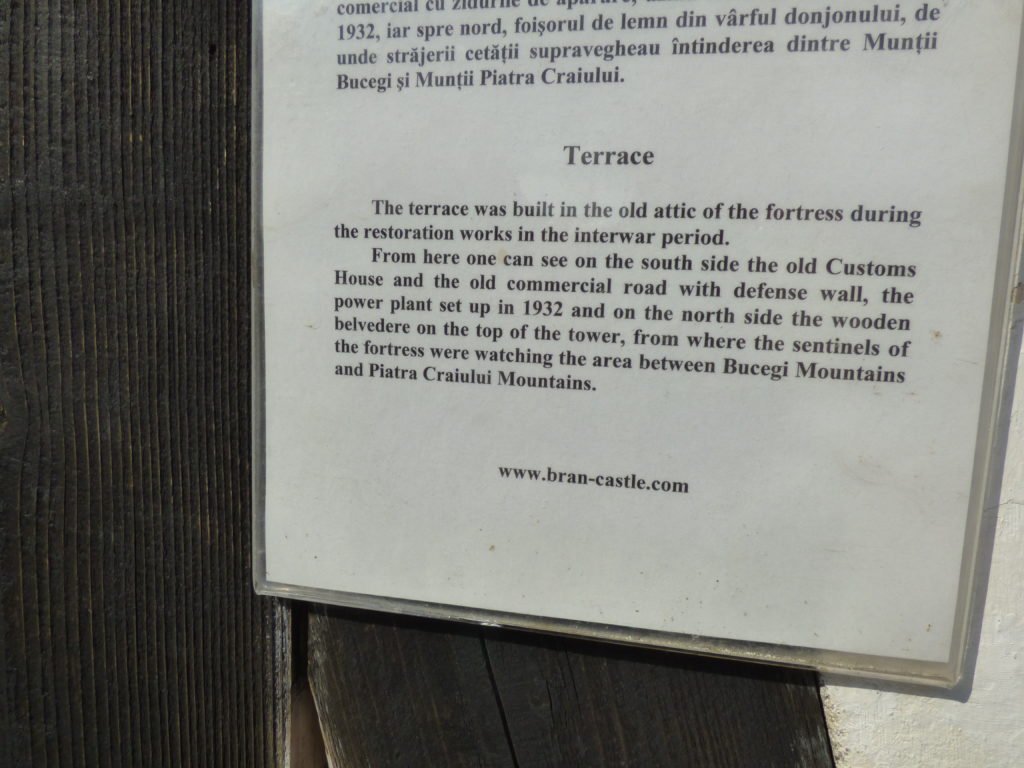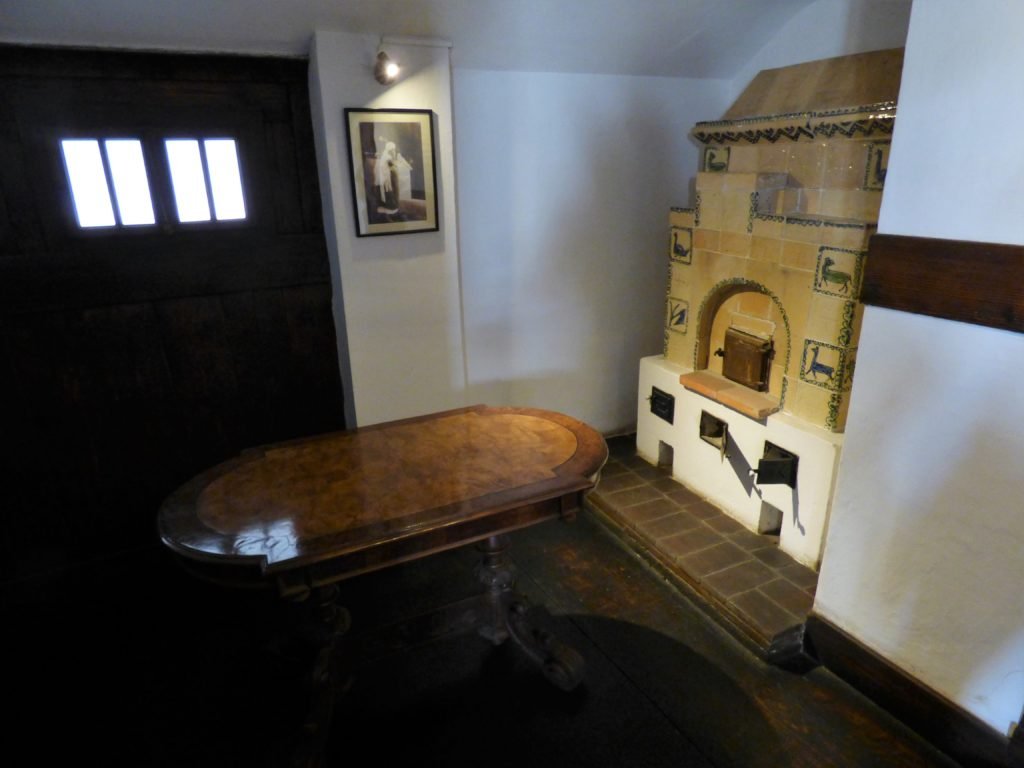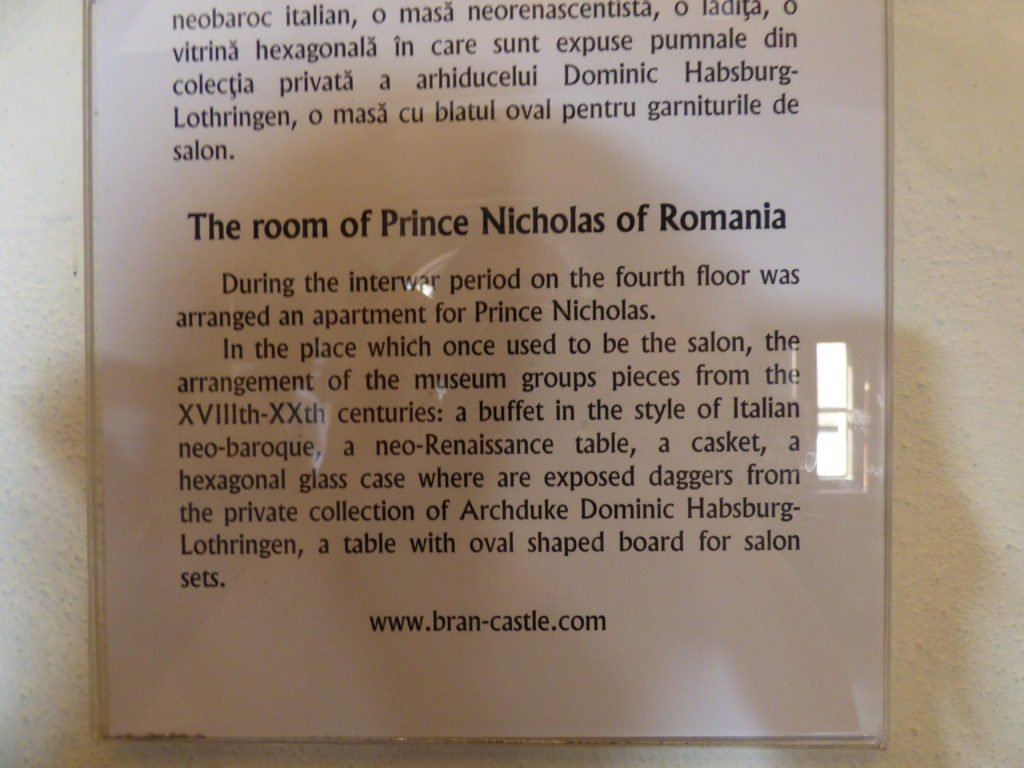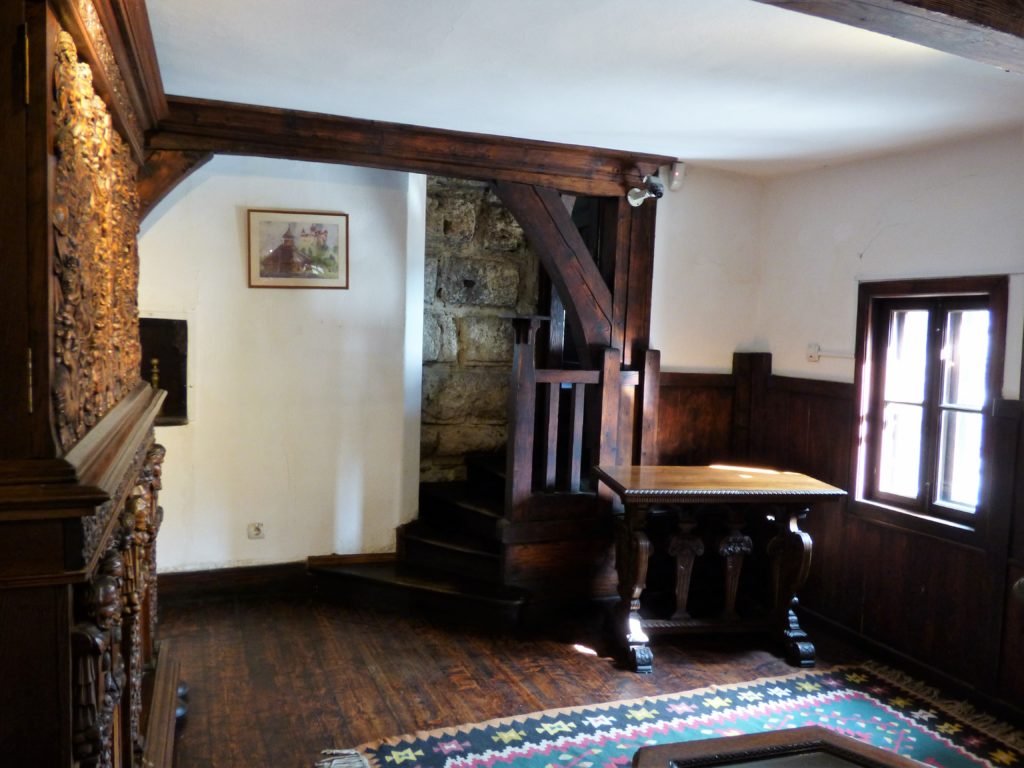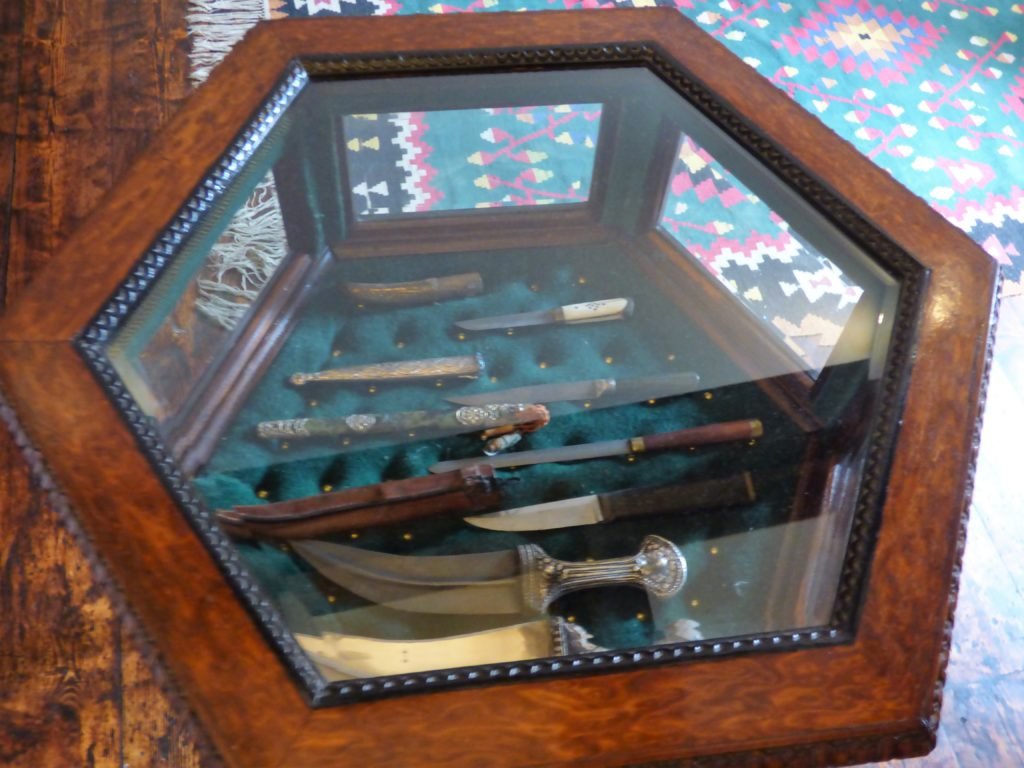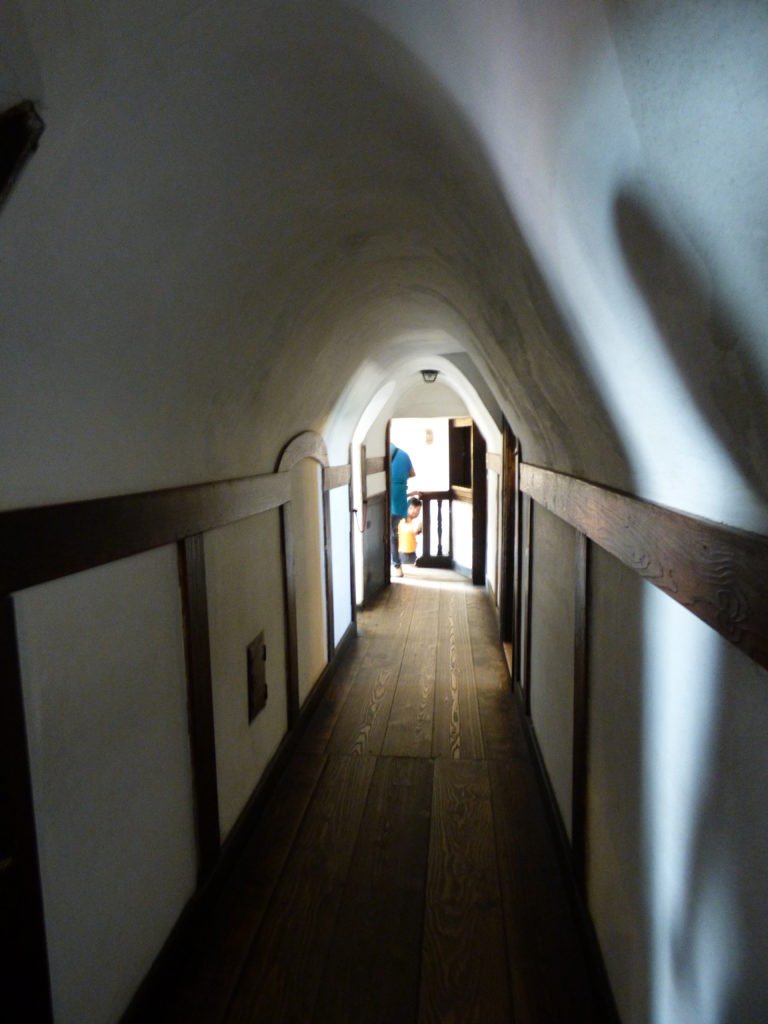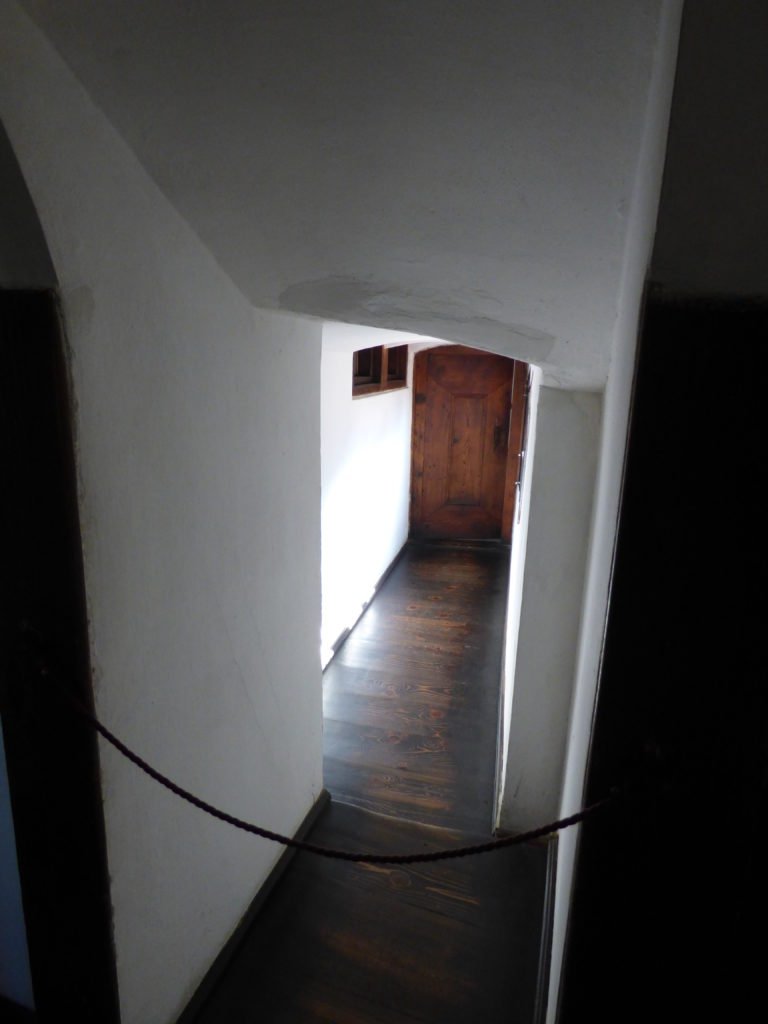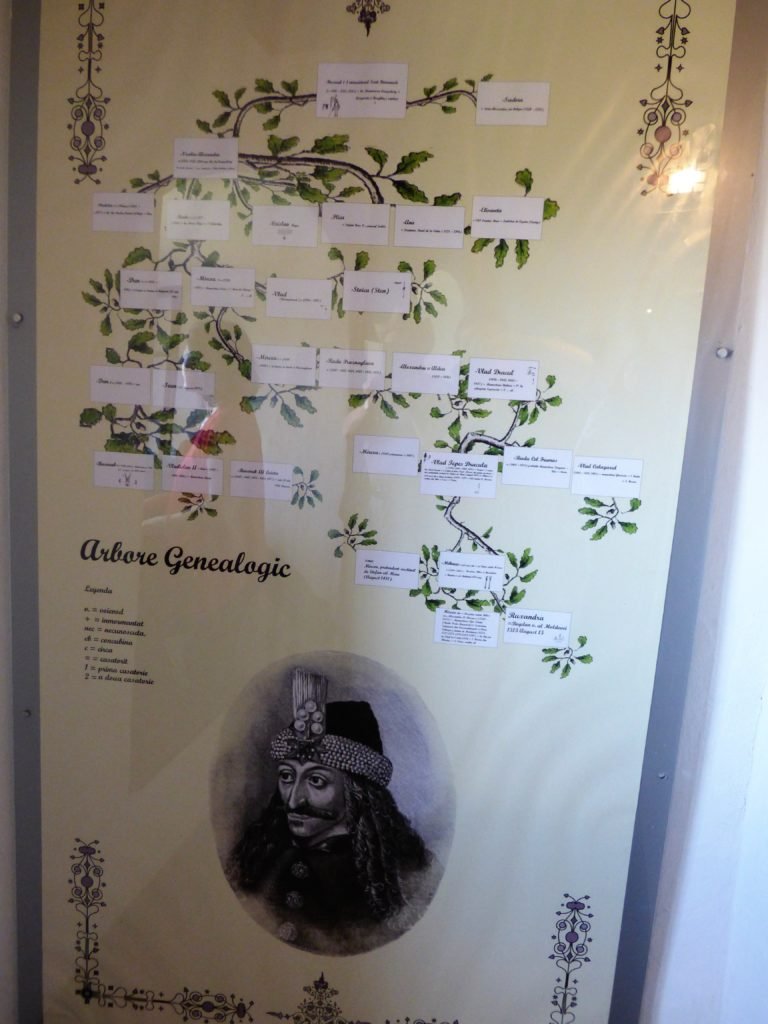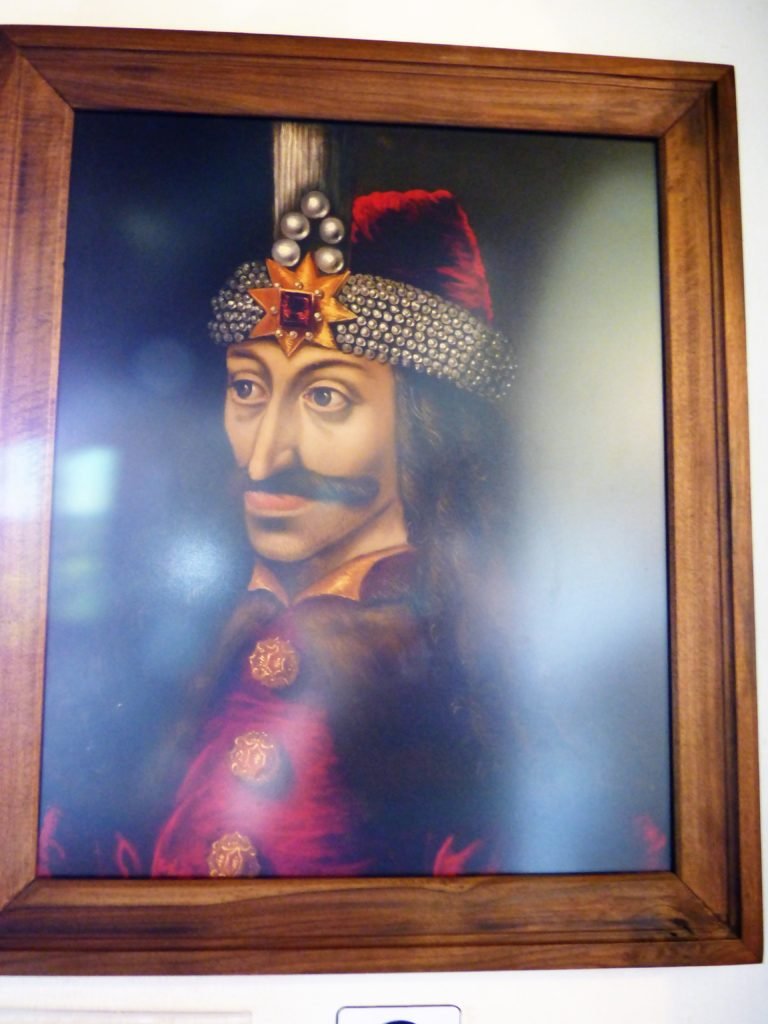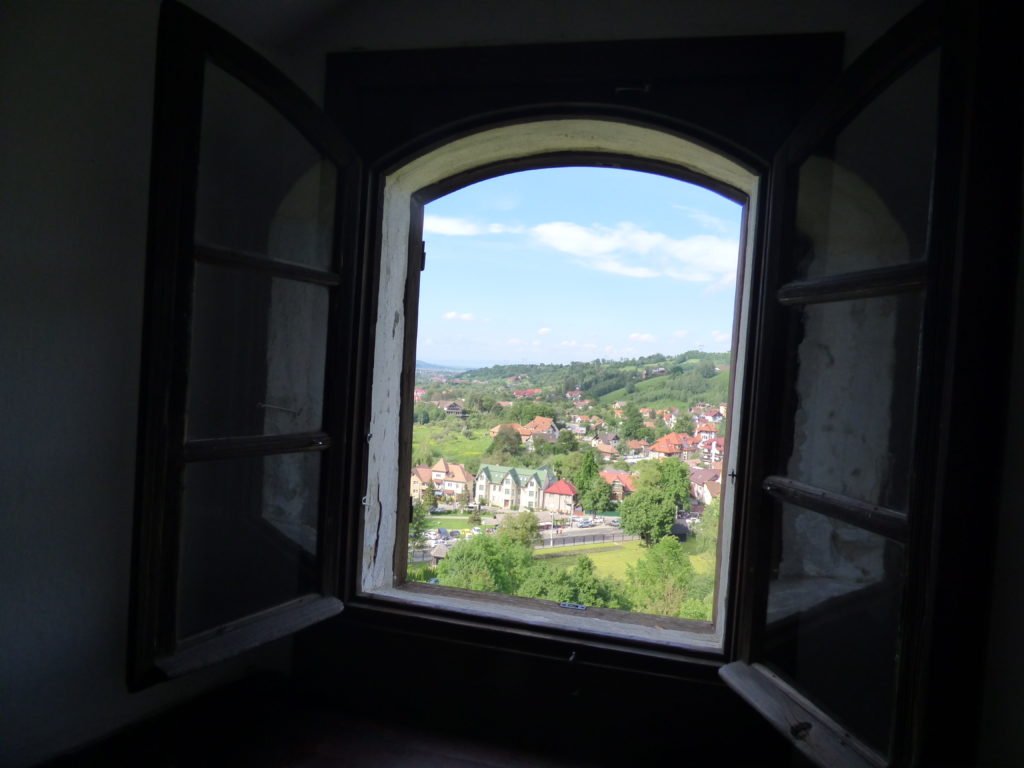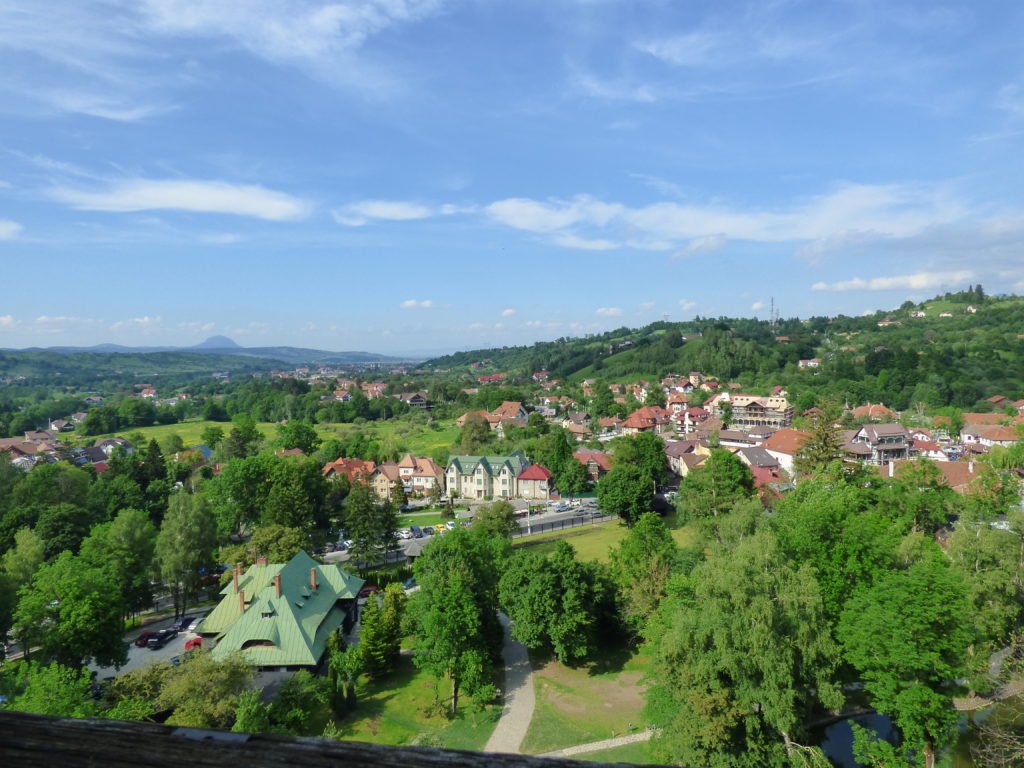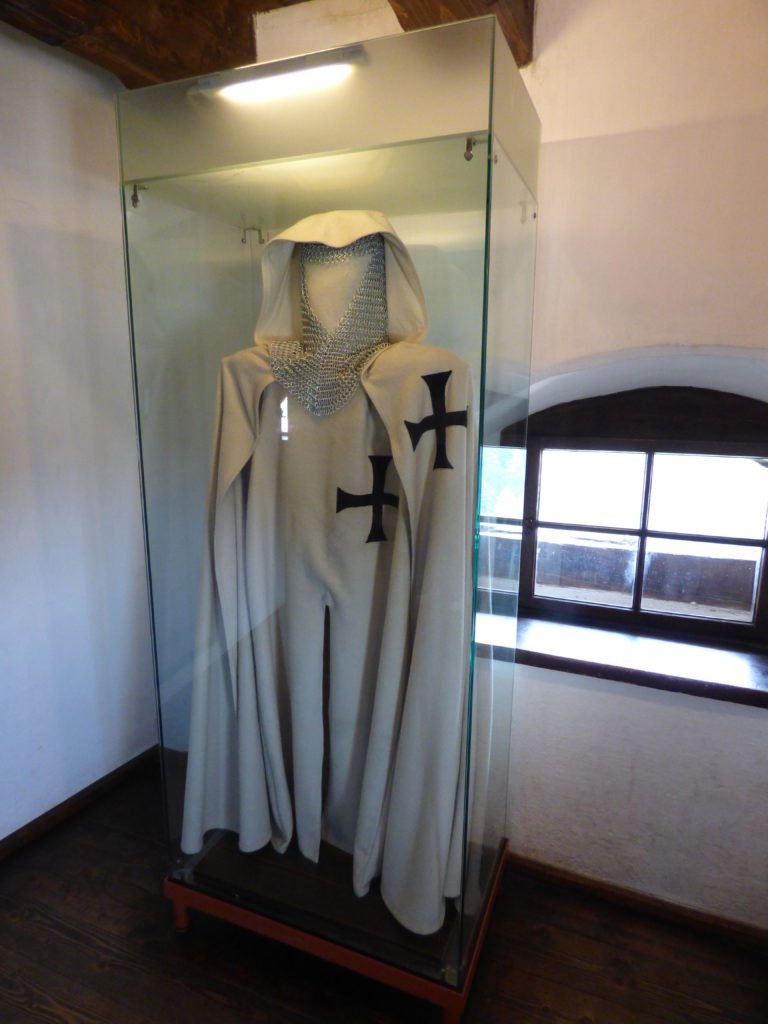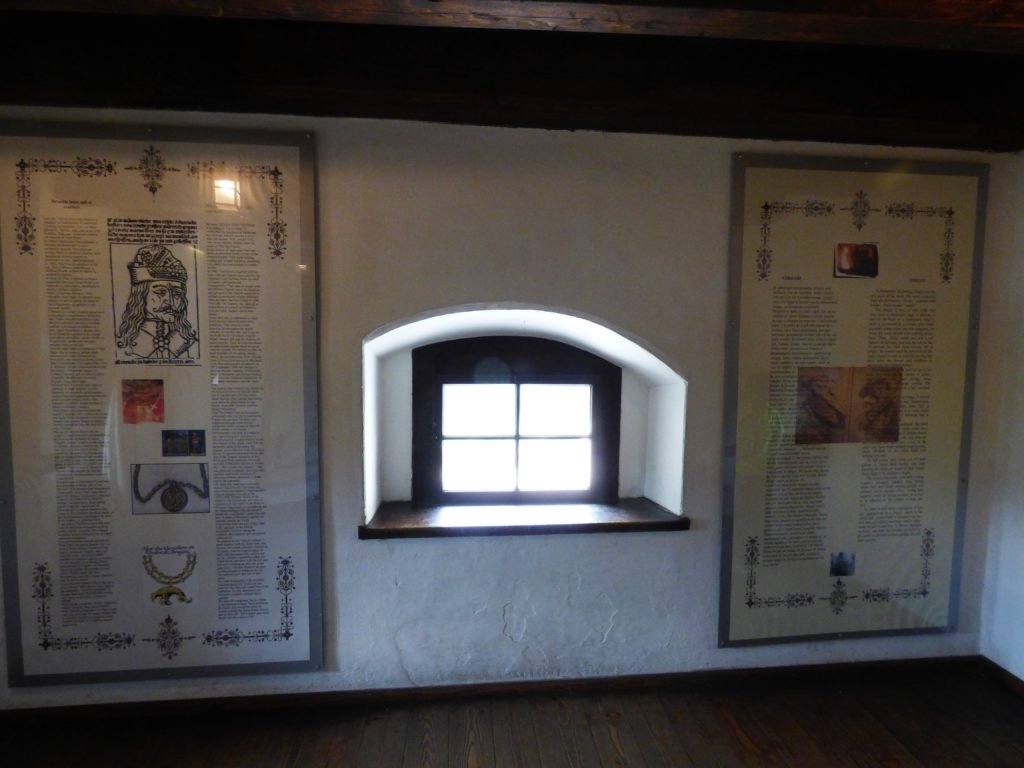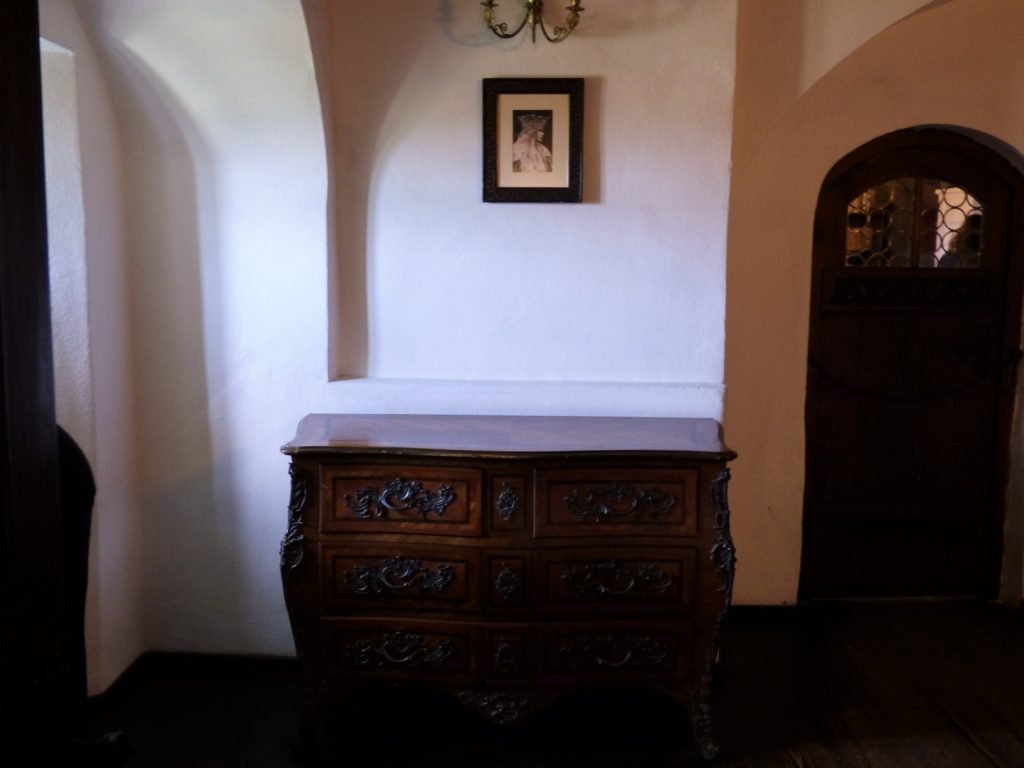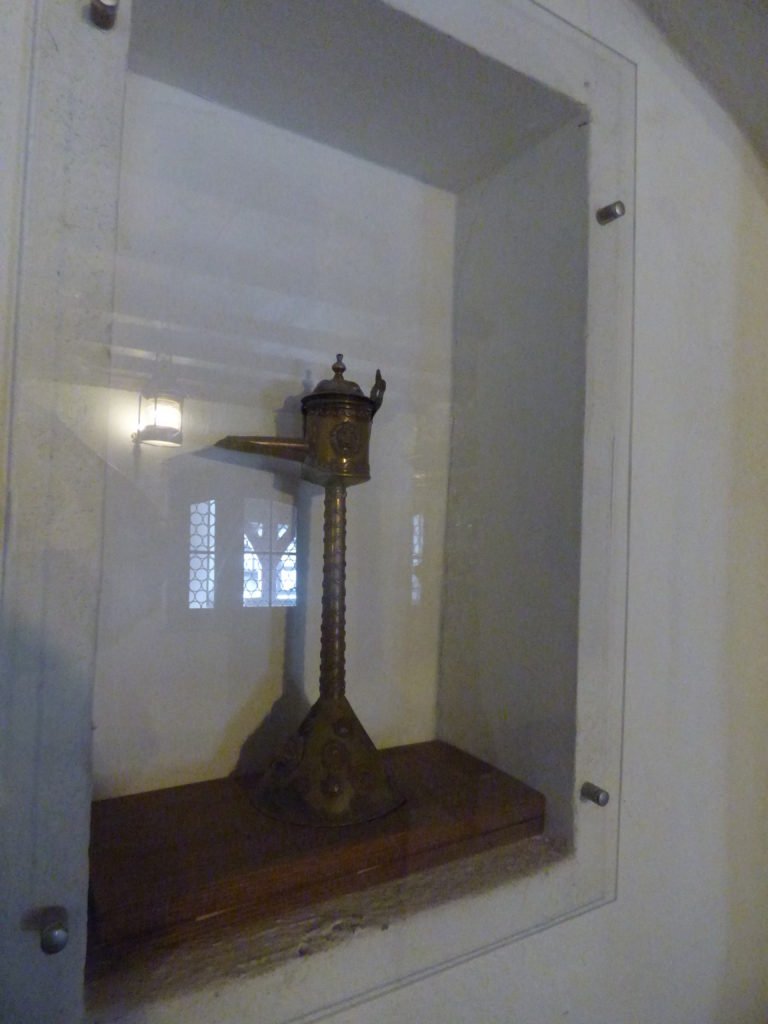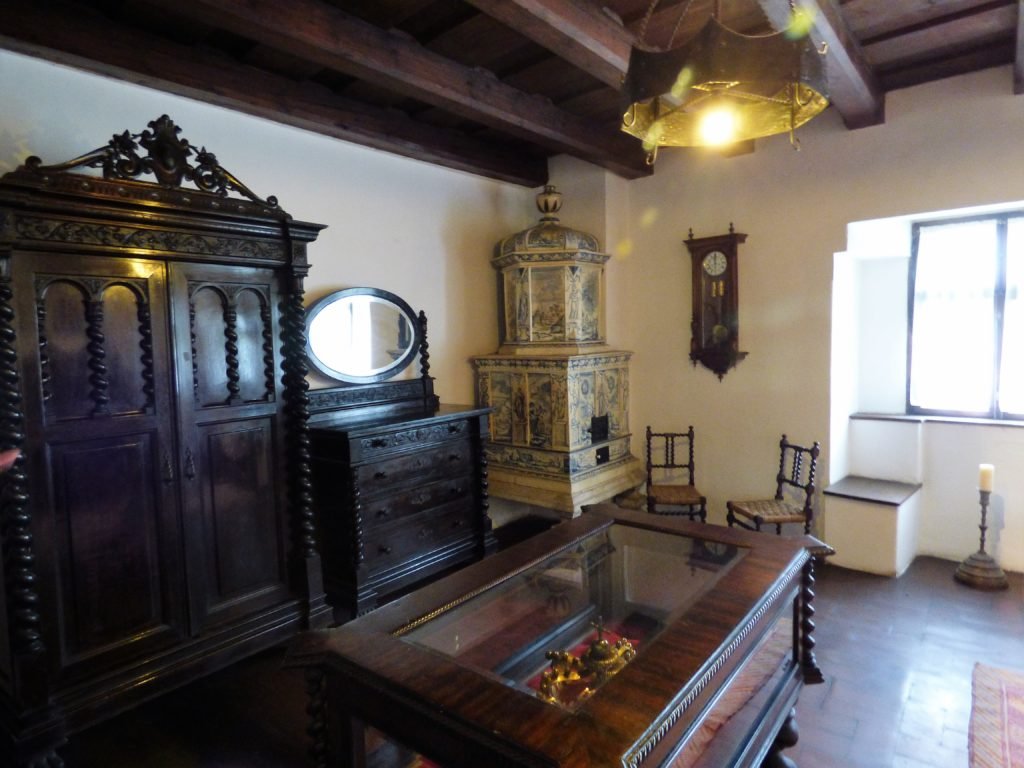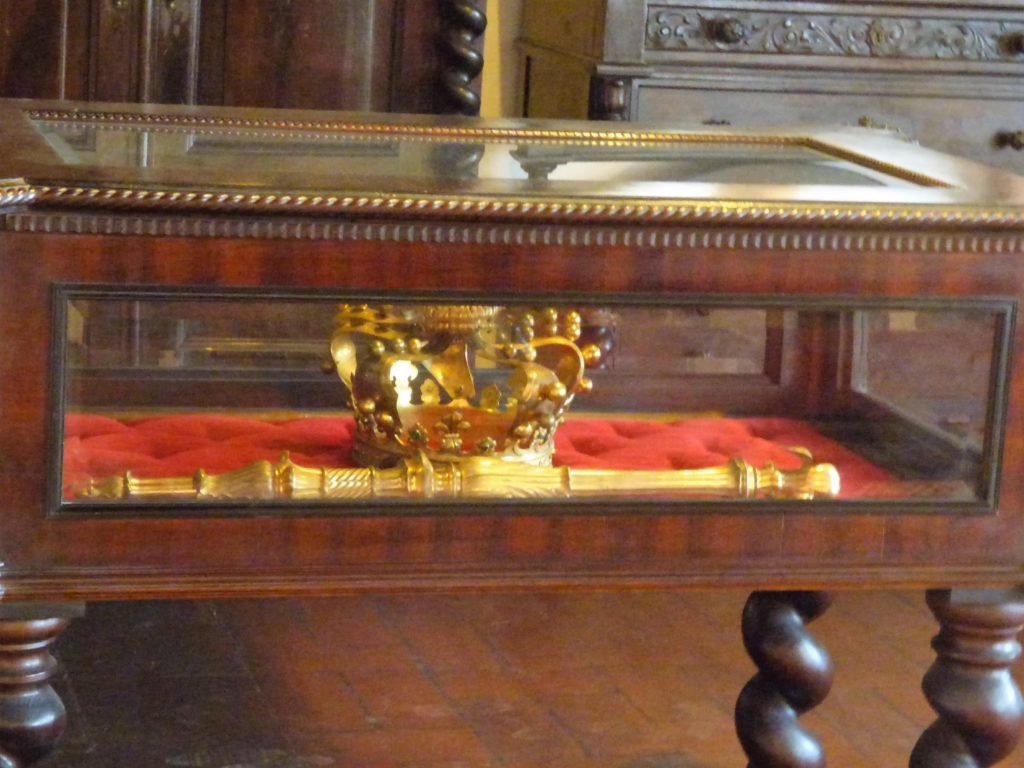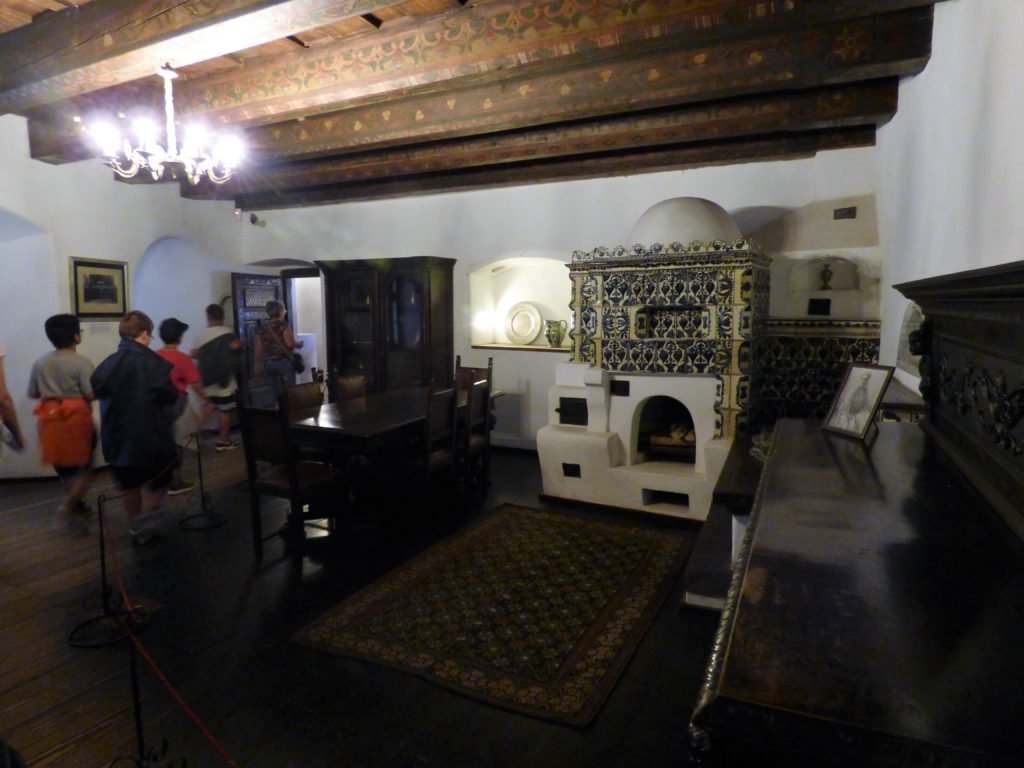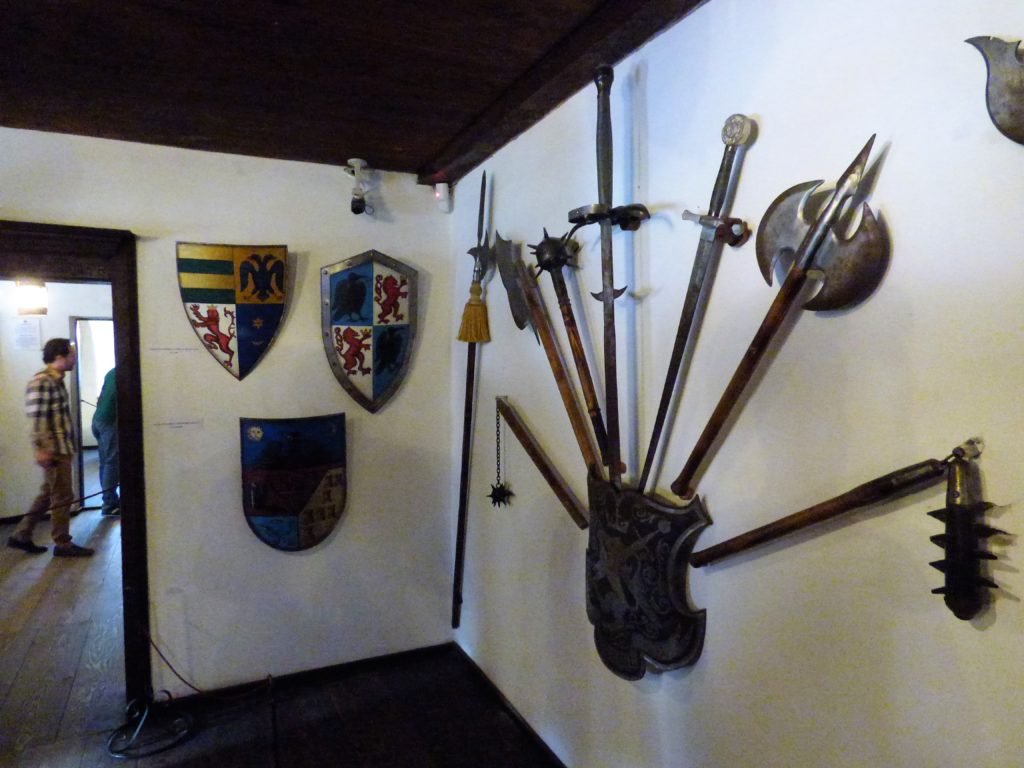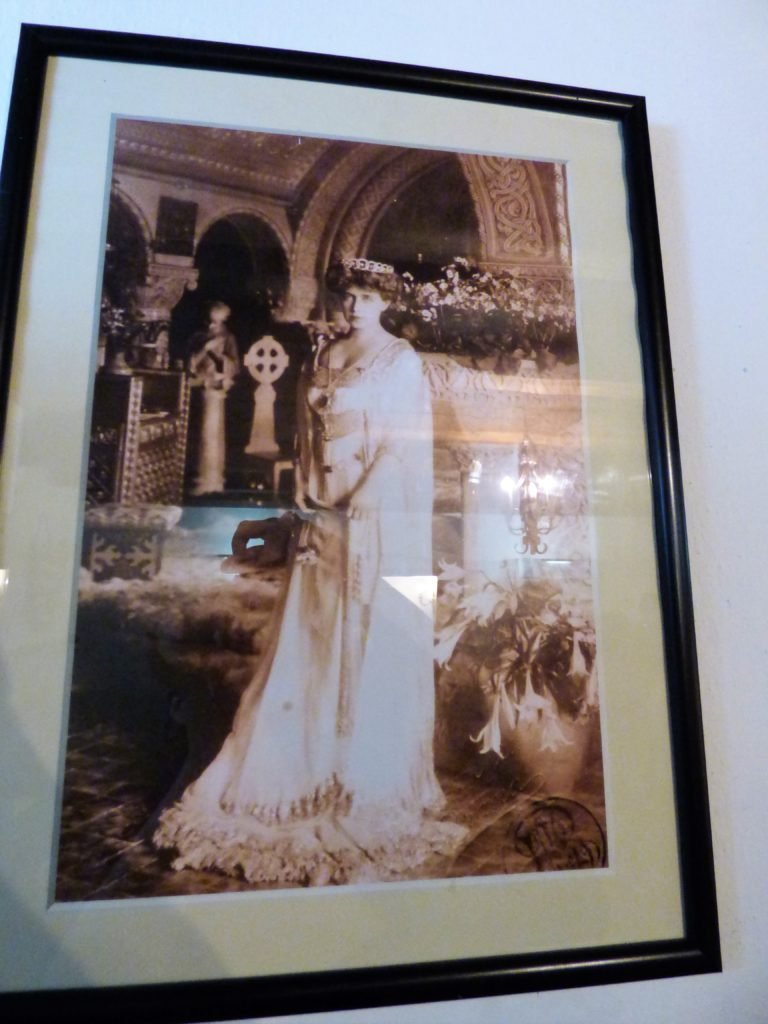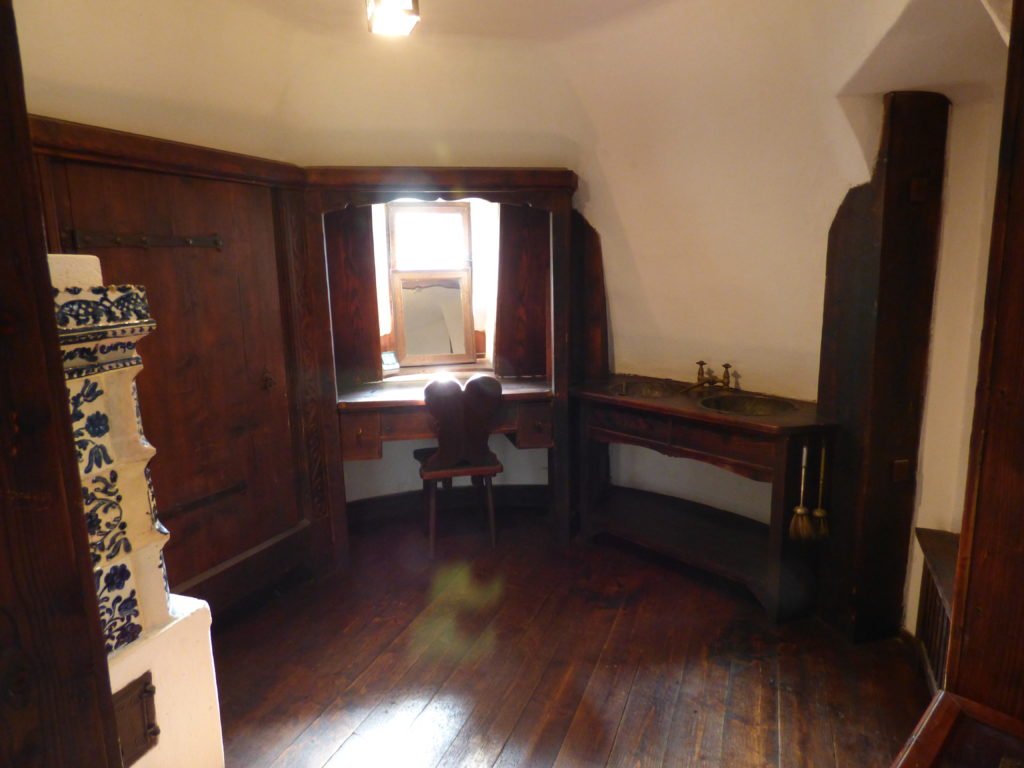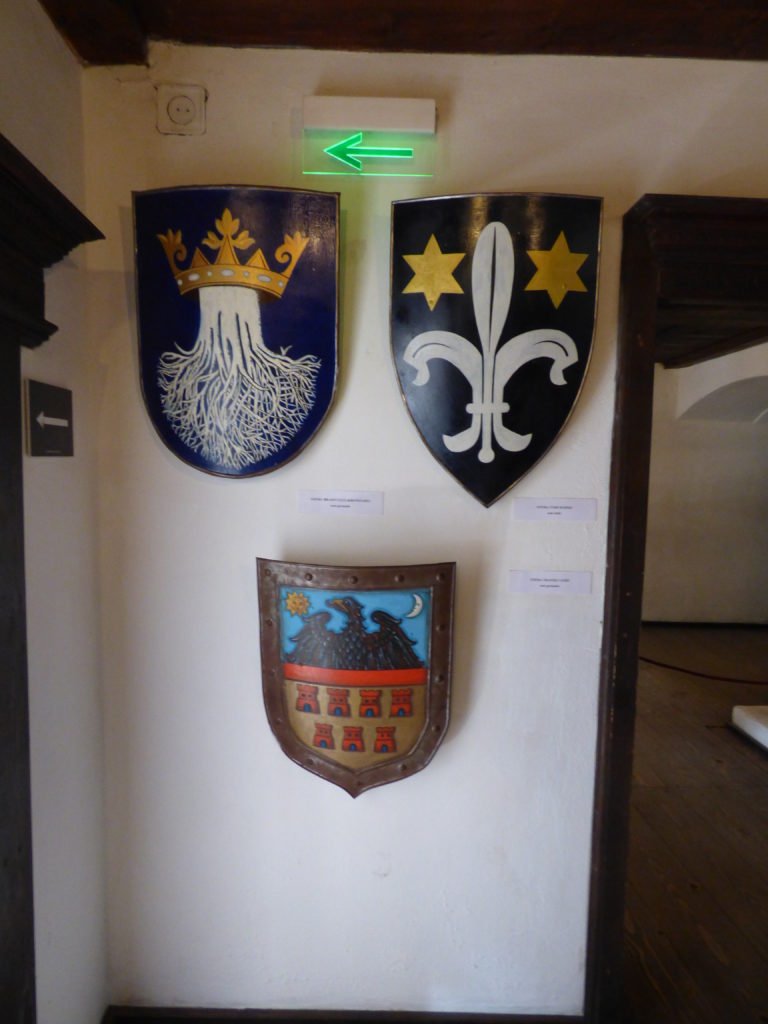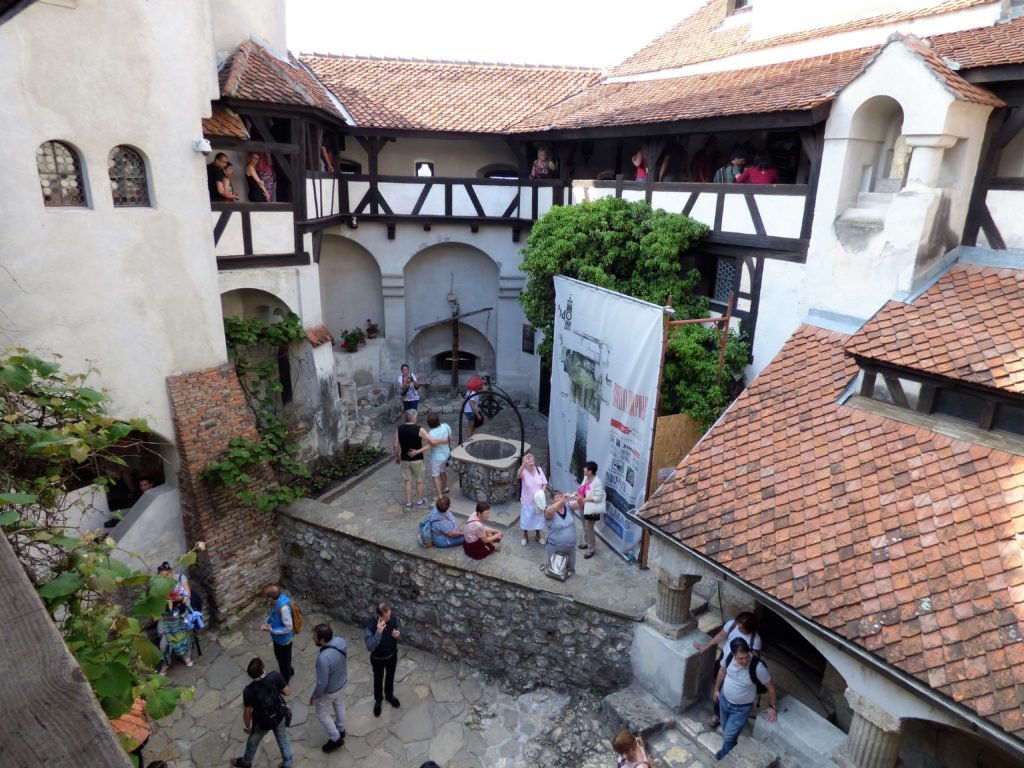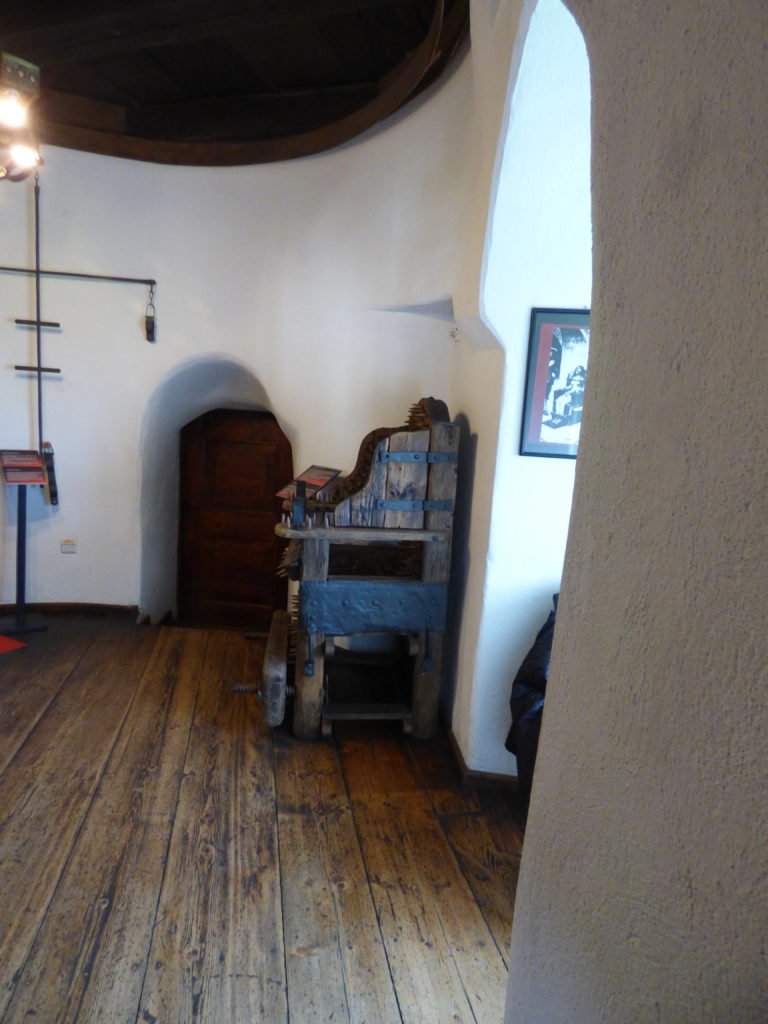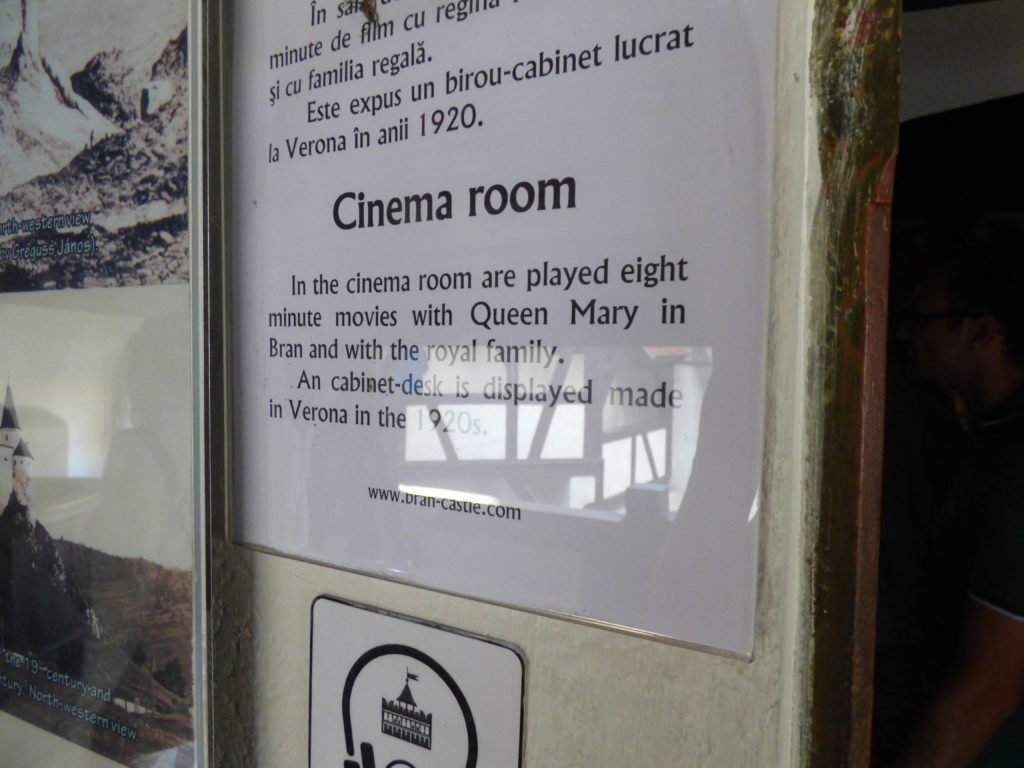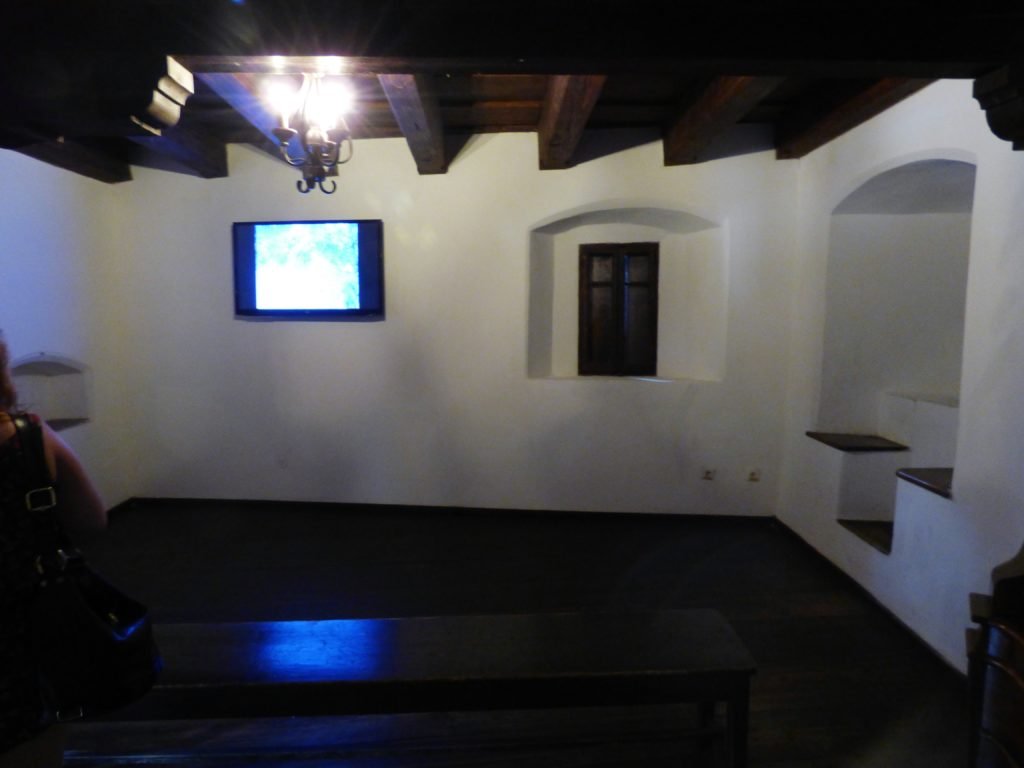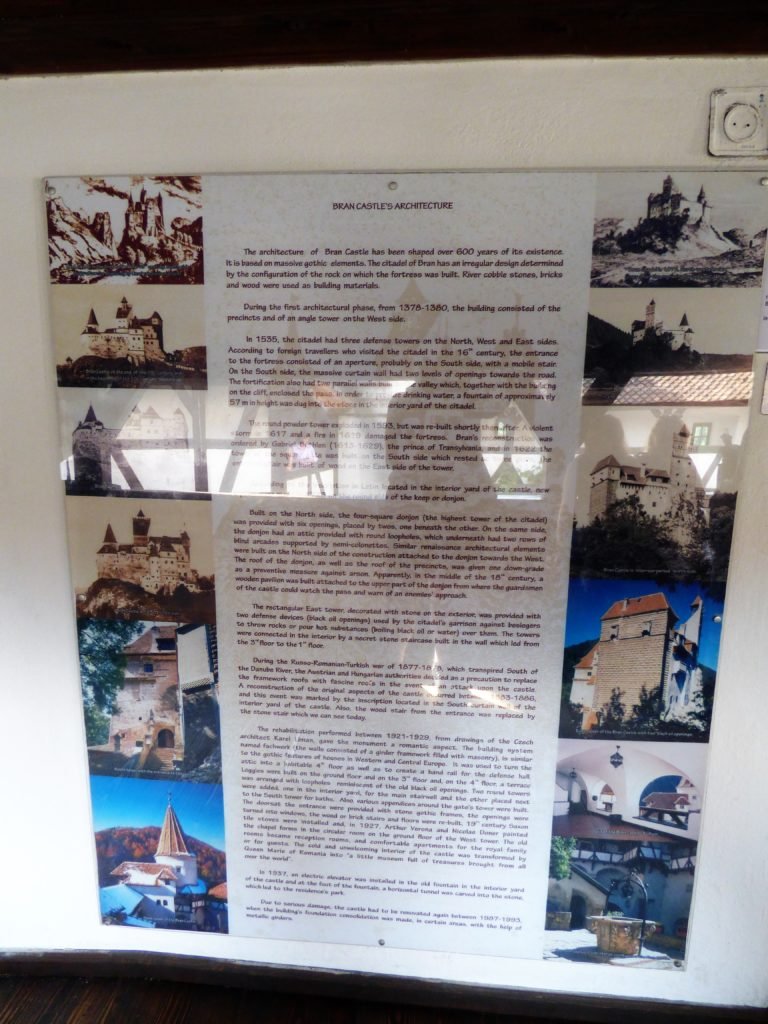 …meanwhile, this is where I was curled up…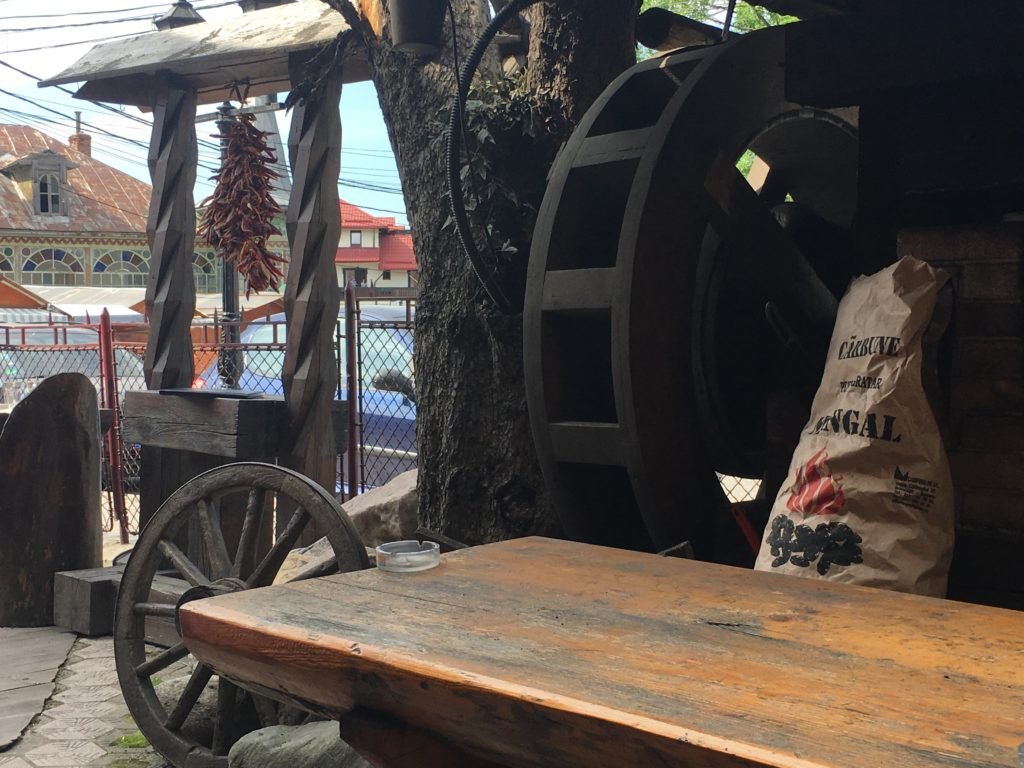 …and so we leave Bran Castle and head back to Bucharest…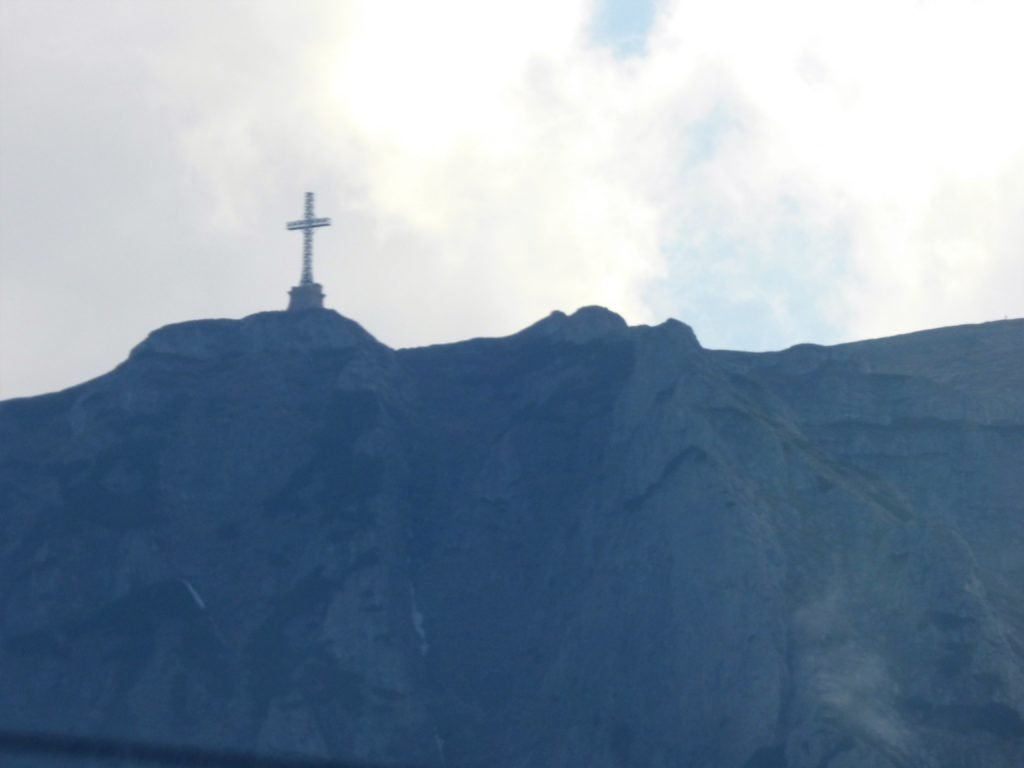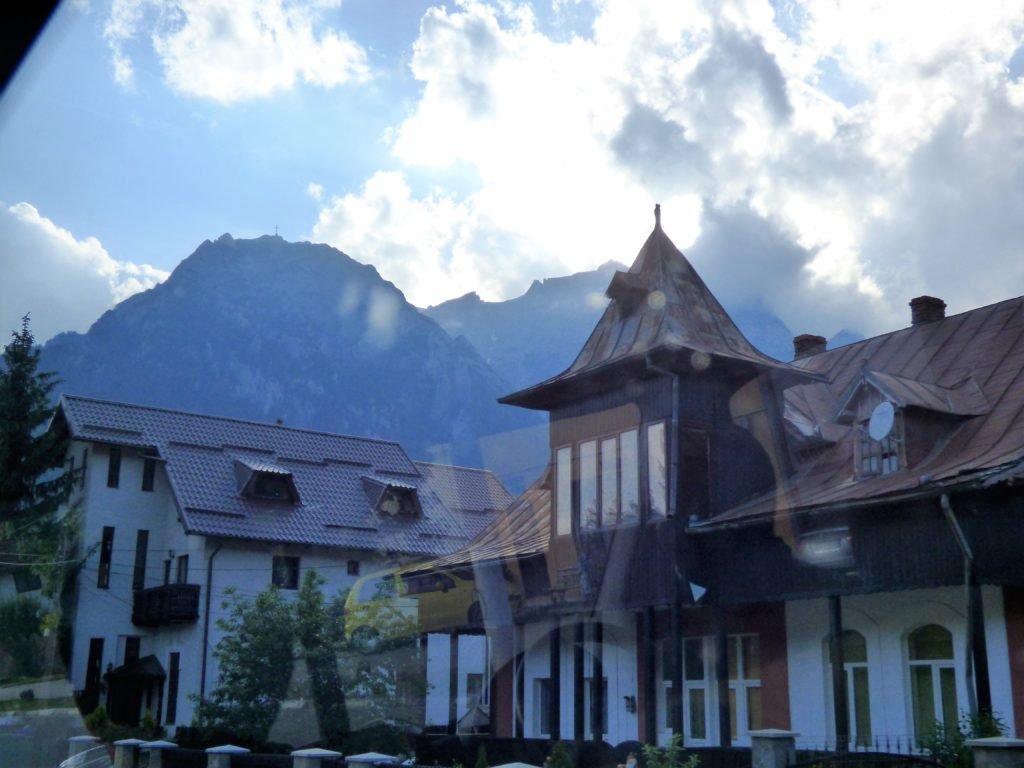 …and I thought it very fitting that I should see this sign just as we arrive home…
~ Bella