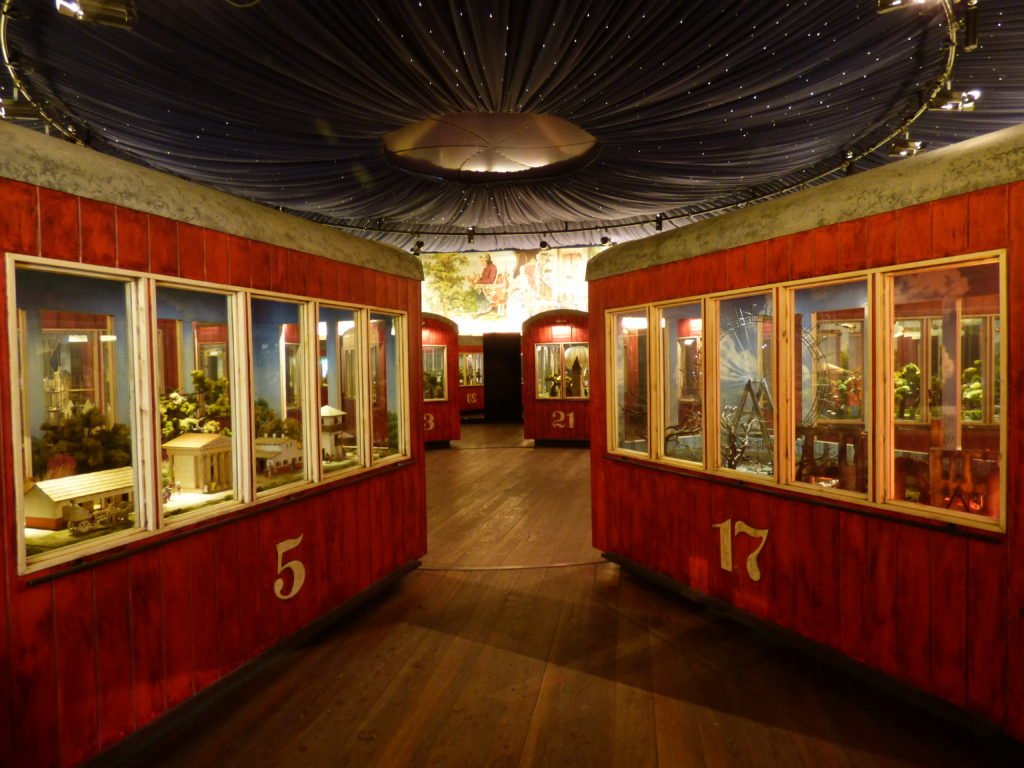 Vintage Ferris Wheel – the highlight of my trip!
You know how I am about history, particularly that which falls into the English Victorian era – so image my delight at discovering this extraordinarily beautiful gem here in Vienna!
Btw, if you would like to read my post about my visit to Vienna, you can find it here:  http://luxuriousnomad.com/vienna-city-of-contrasts/
This Giant Ferris Wheel was built in 1897 and was constructed to celebrate the Golden Jubilee of Emperor Francis Joseph I.
Although some of the superstructure and all of the cabins were destroyed by fire and bombs during WWII, the Giant Ferris Wheel was restored and became a symbol of the reconstruction of Vienna.
Oh, and in this innovative billboard, you can see an example of the dinner 'tours' they have.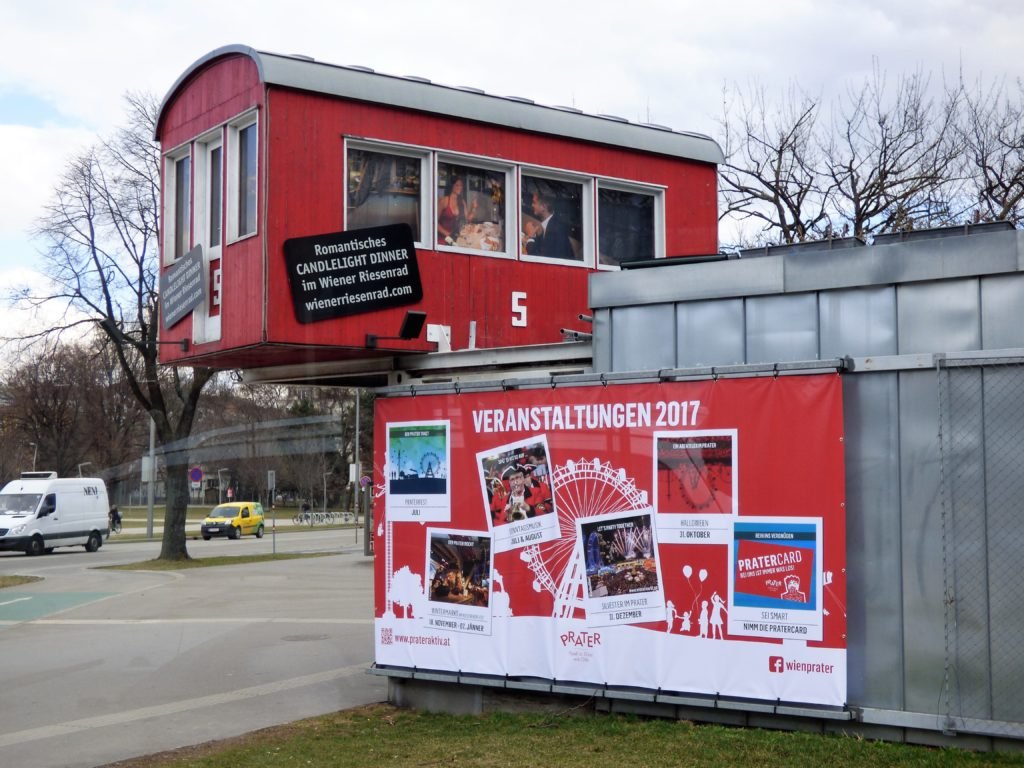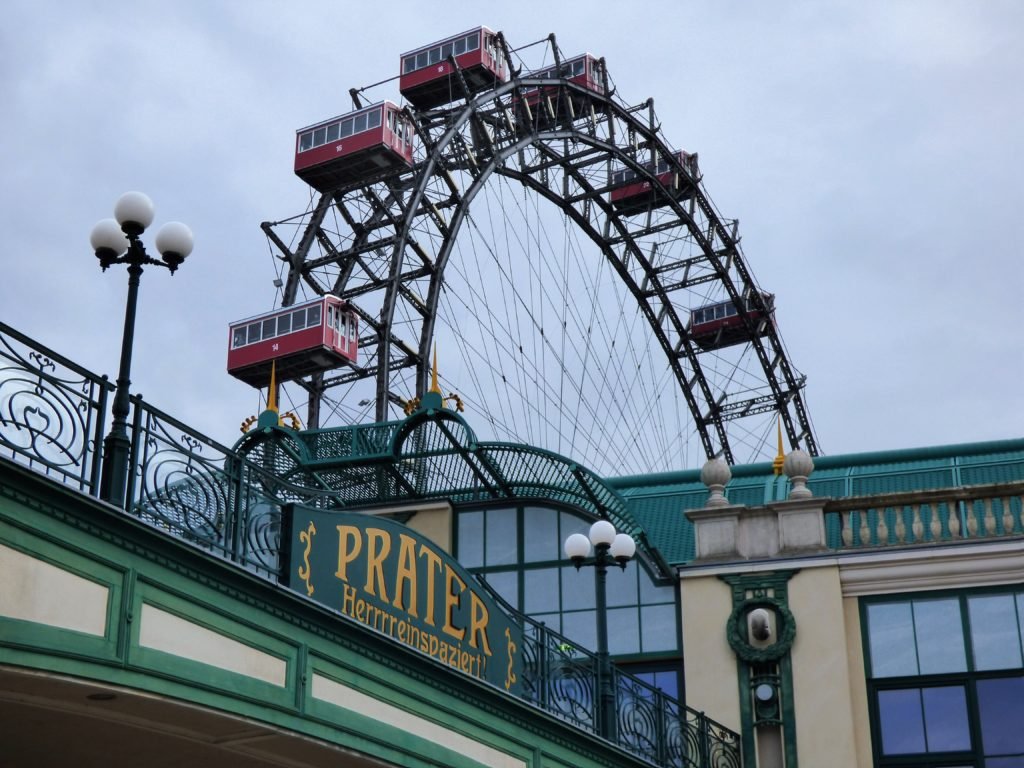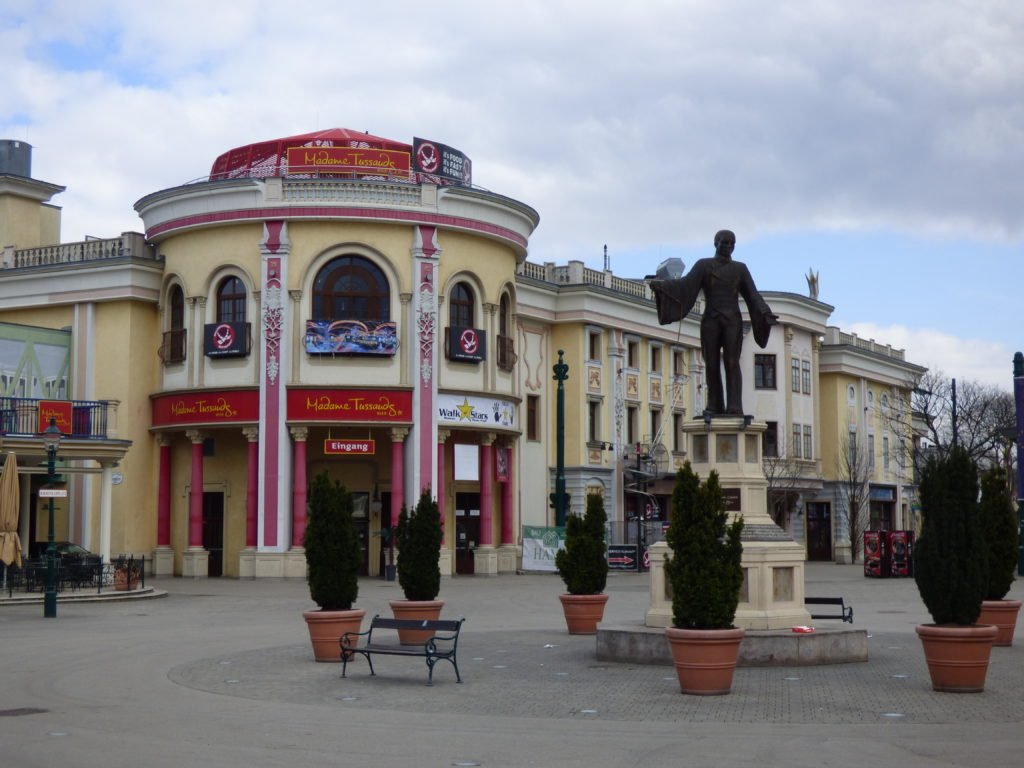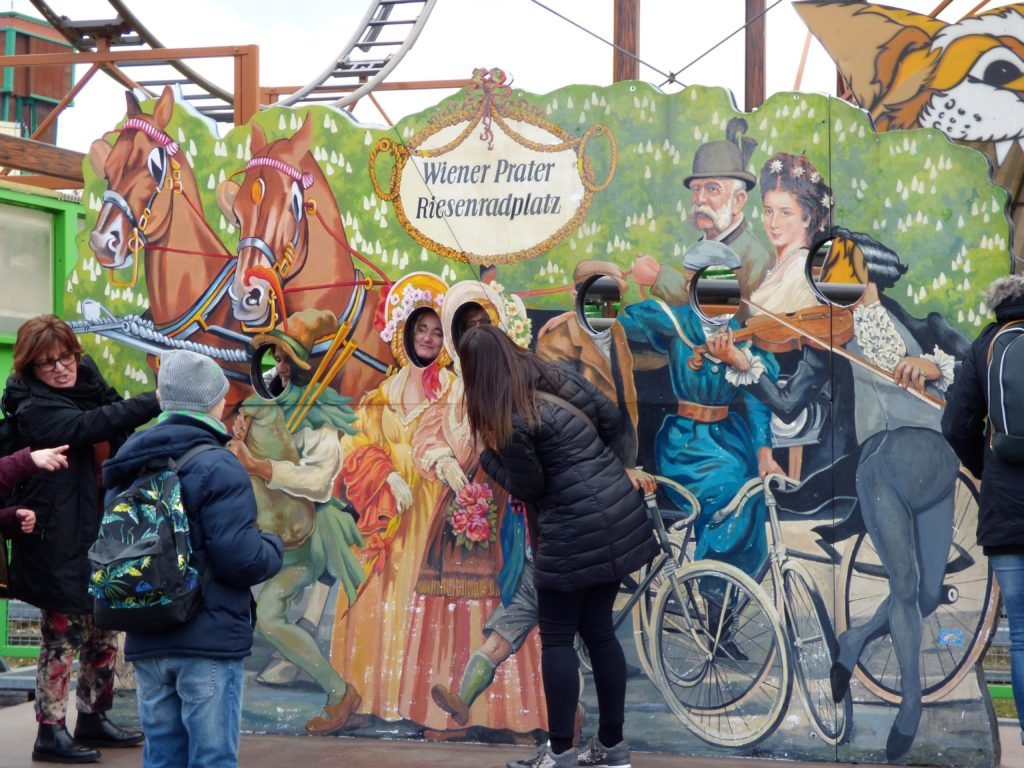 Entering the exhibition prior to the Wheel itself is like stepping into a magical world………  I cannot begin to express just how much I loved it!
A panorama that goes right around the room – a room that is filled with cabins/carriages containing vintage dioramas with full movement…
I could have just stayed in that room for hours and hours and hour…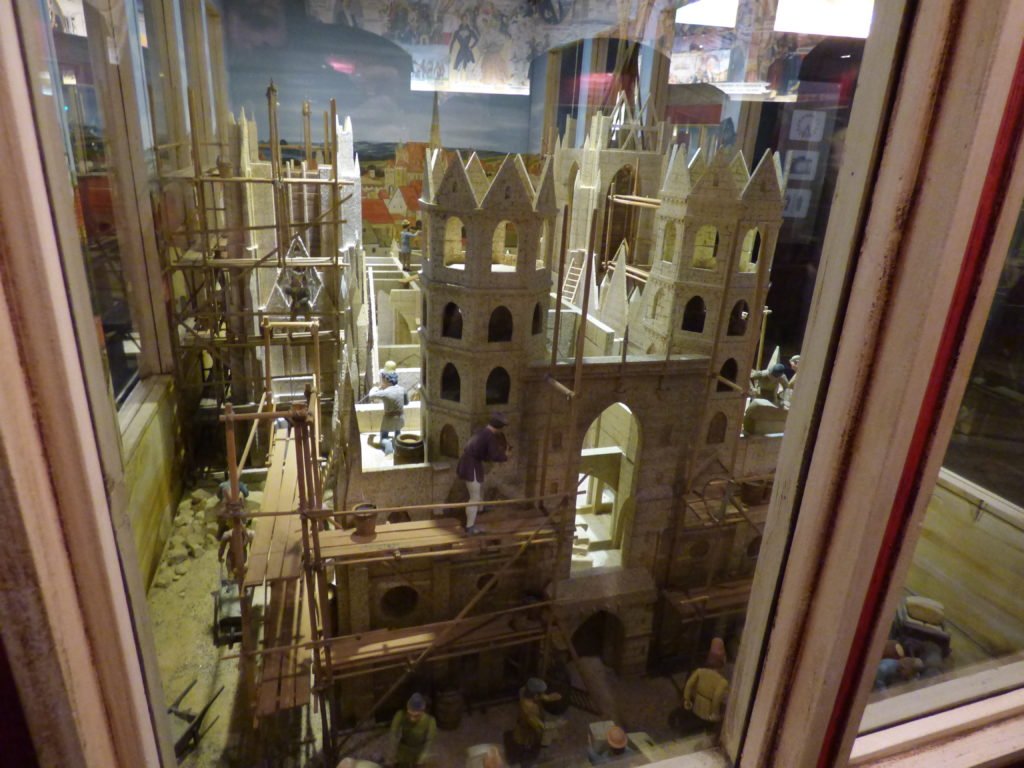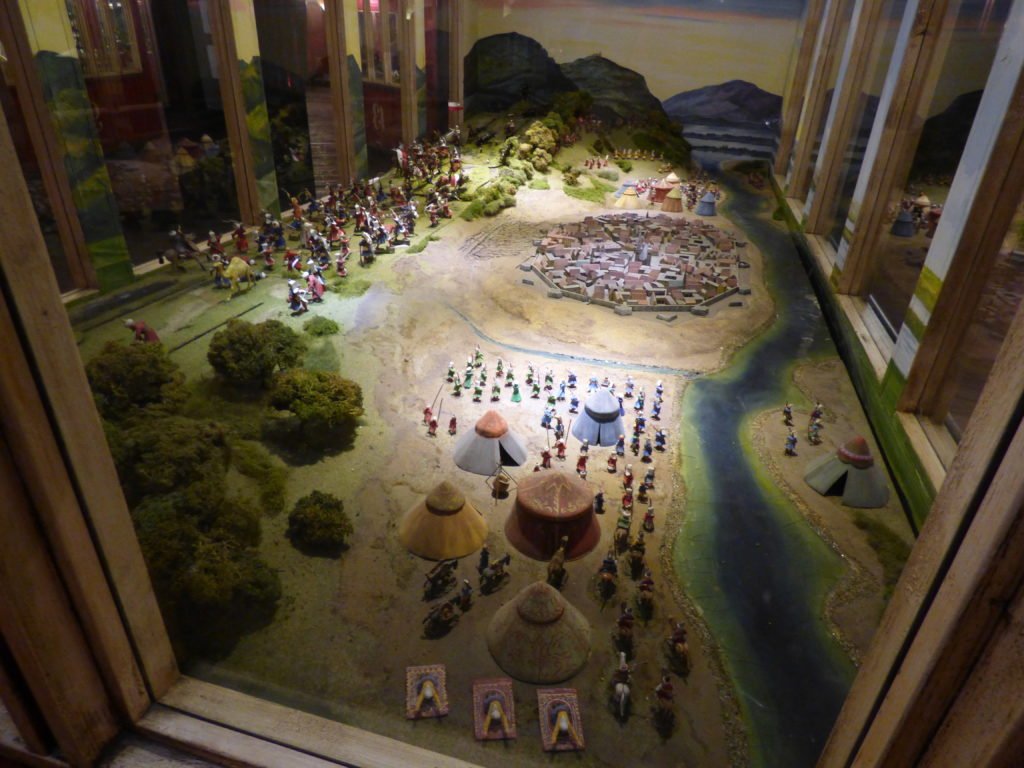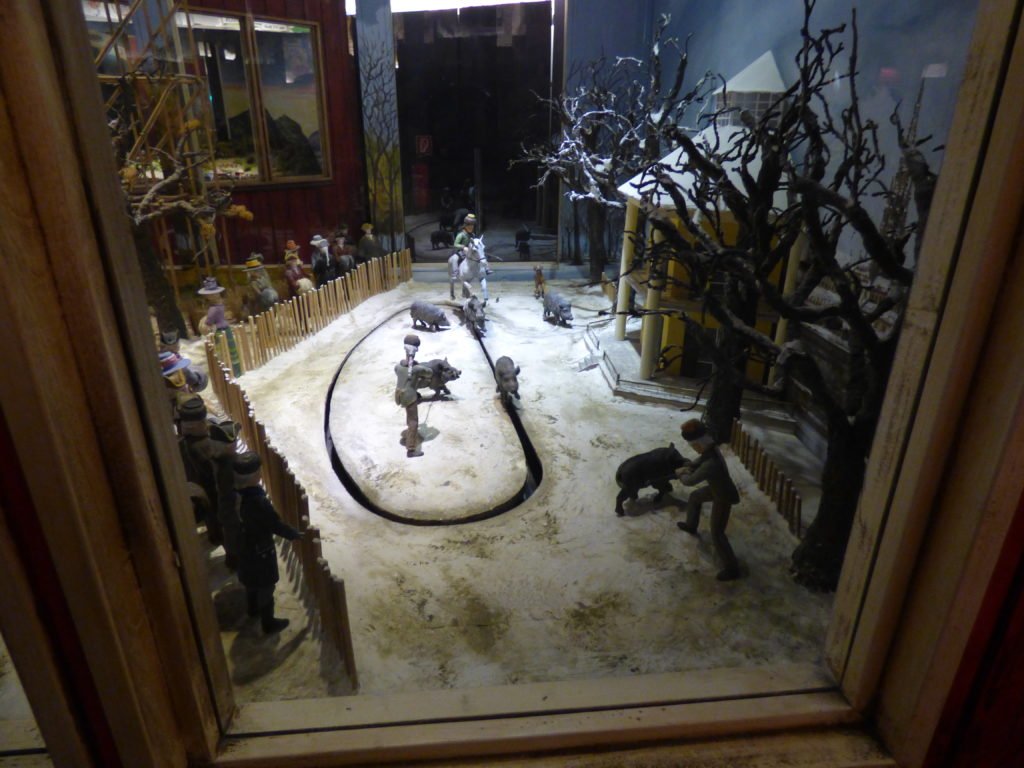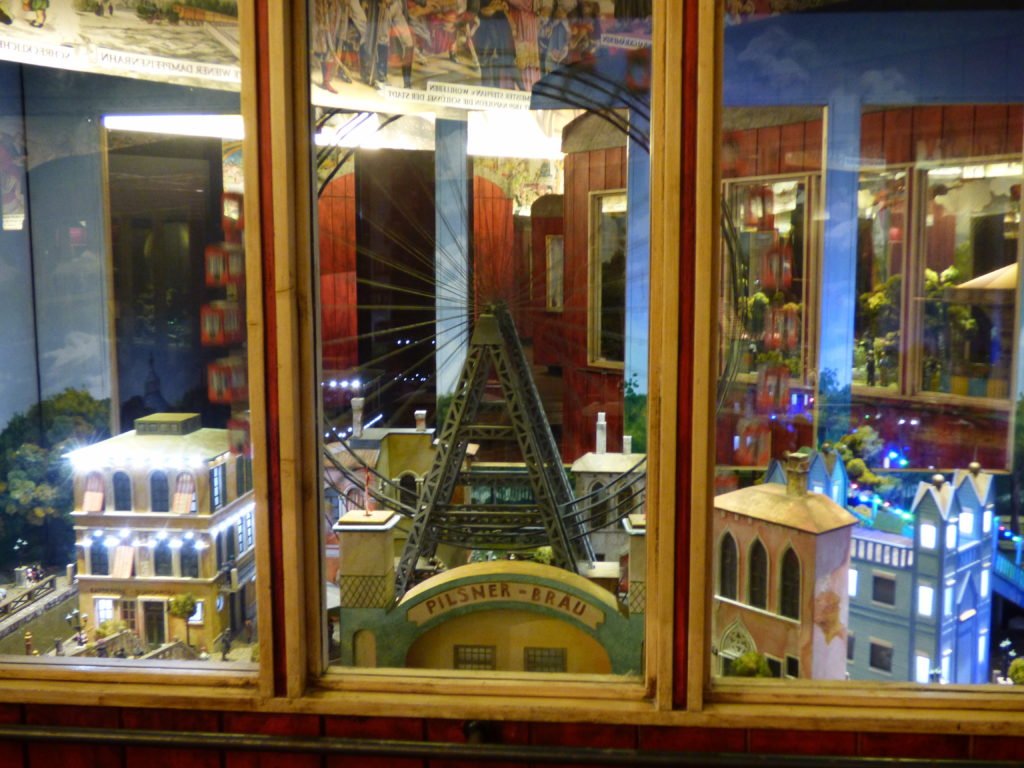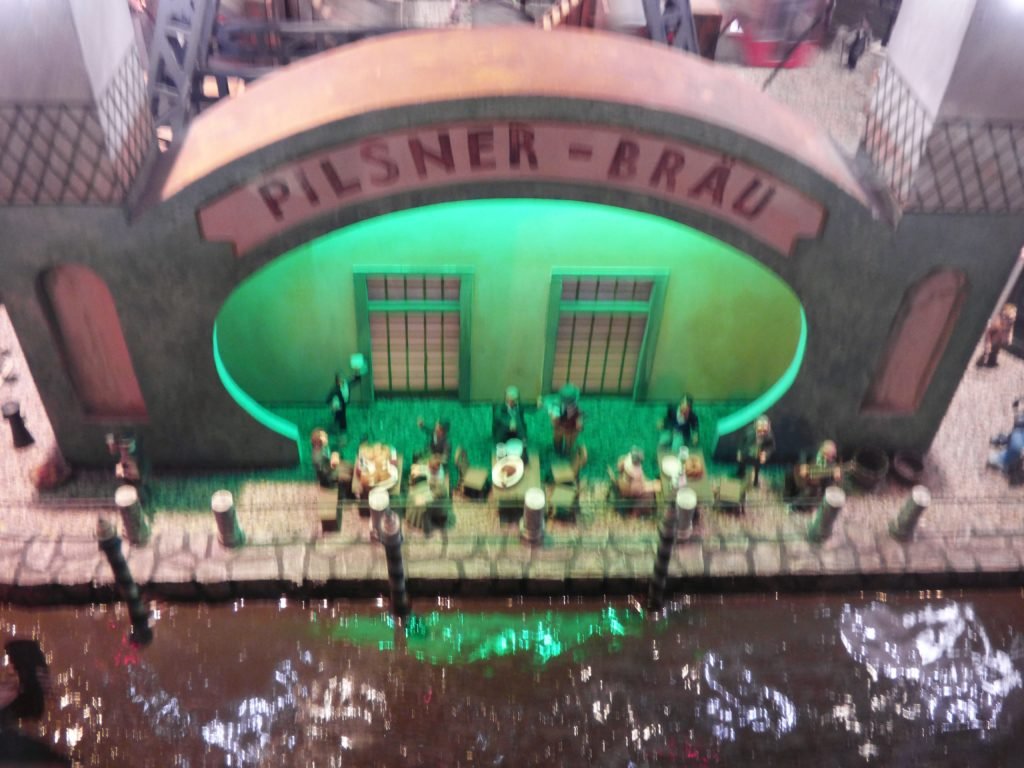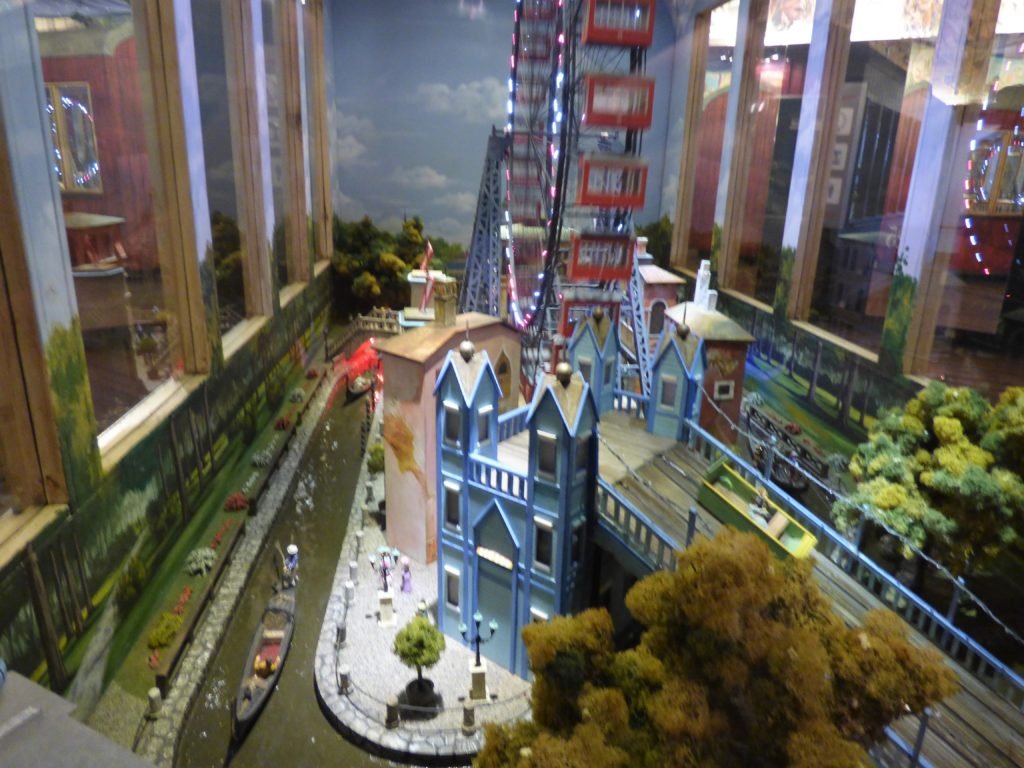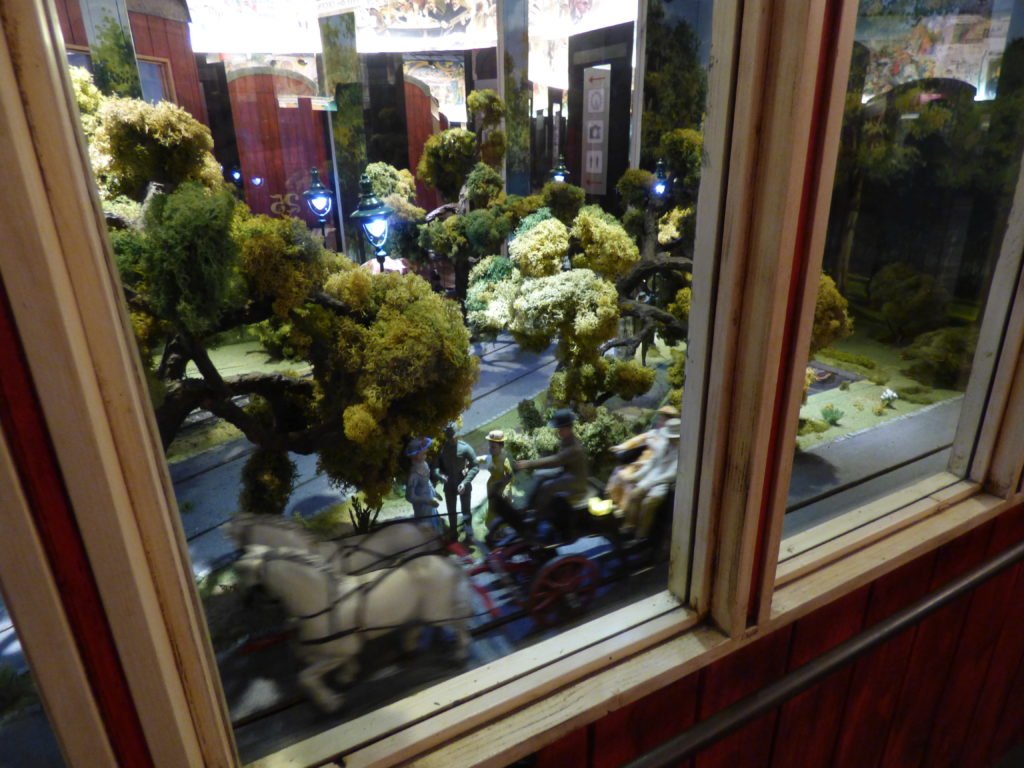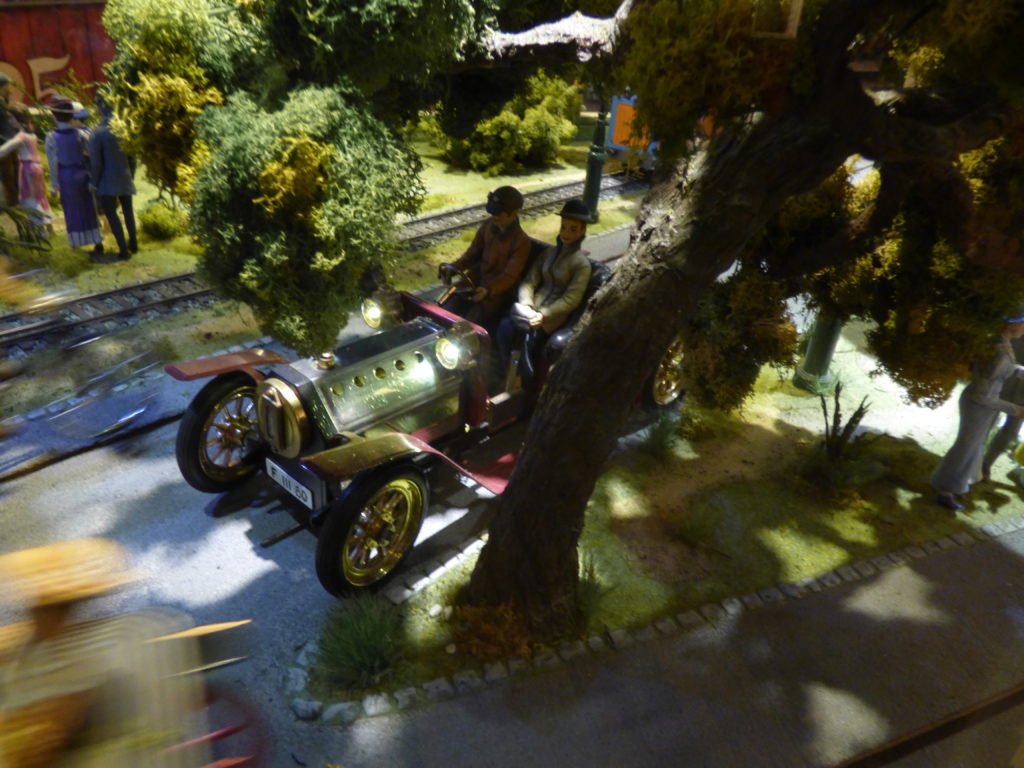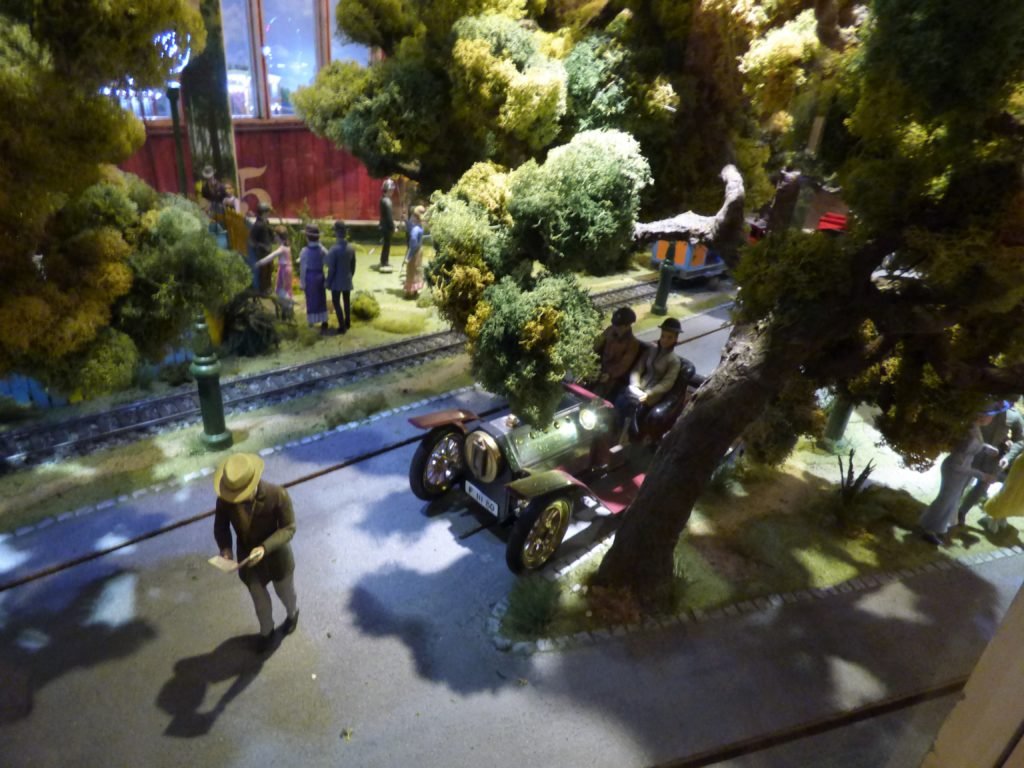 This below is a 360o photo I took of the interior…

…and now to the ride itself…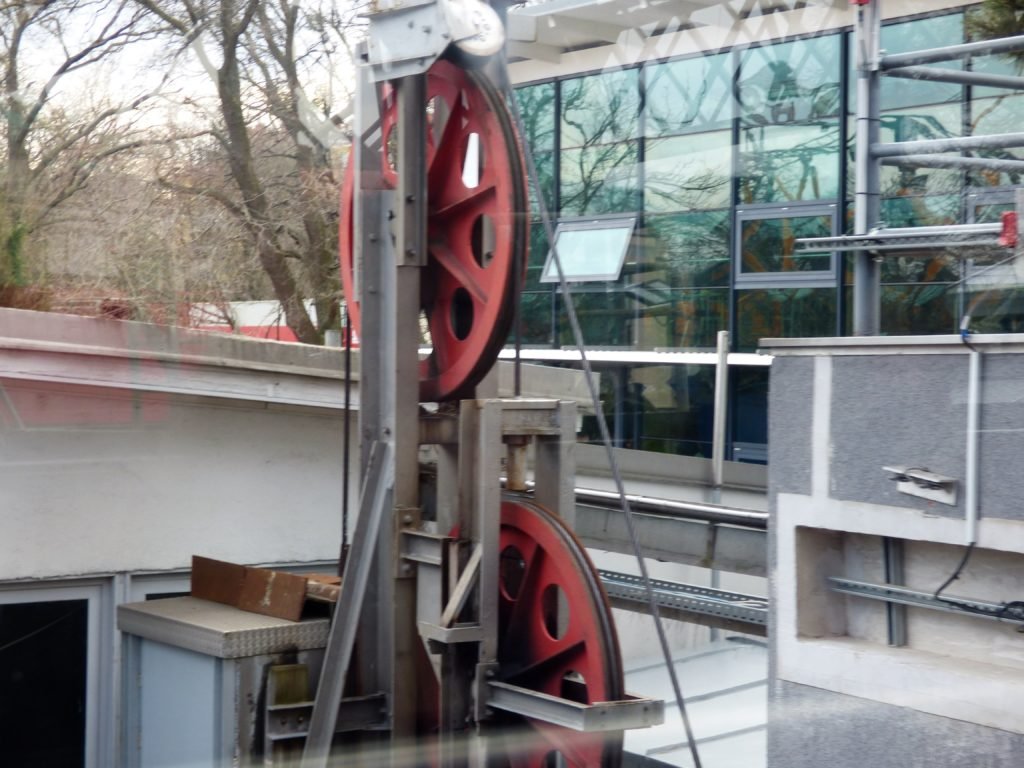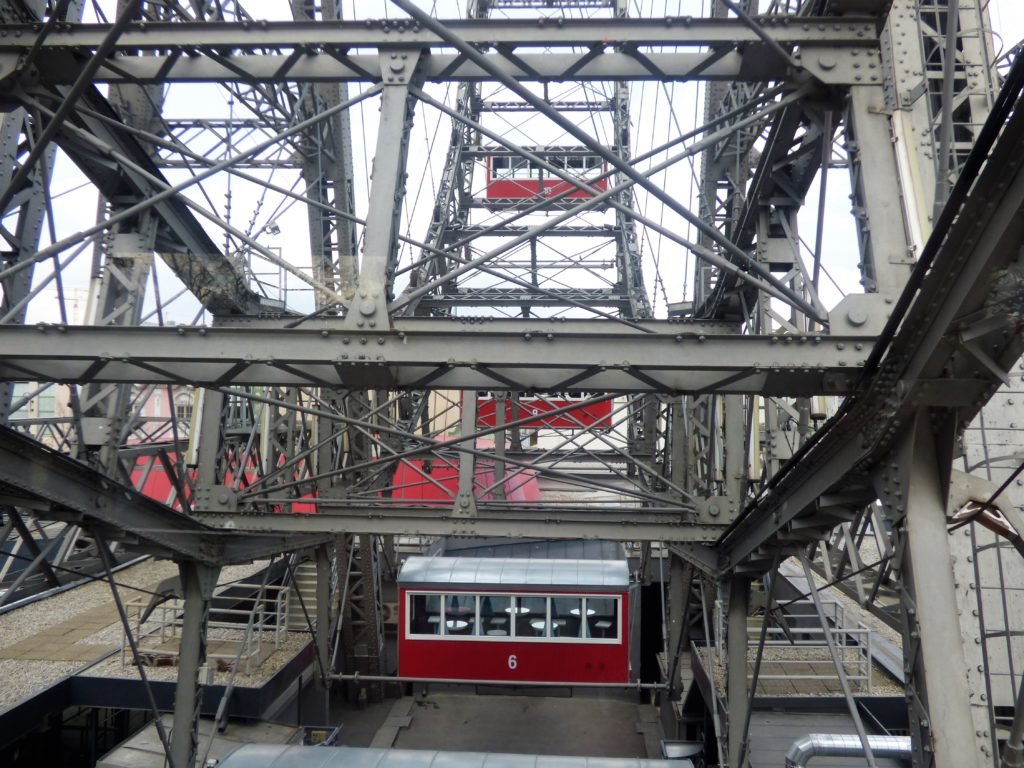 Is it just me, or does that look like a robotic Mr Pumpkinhead?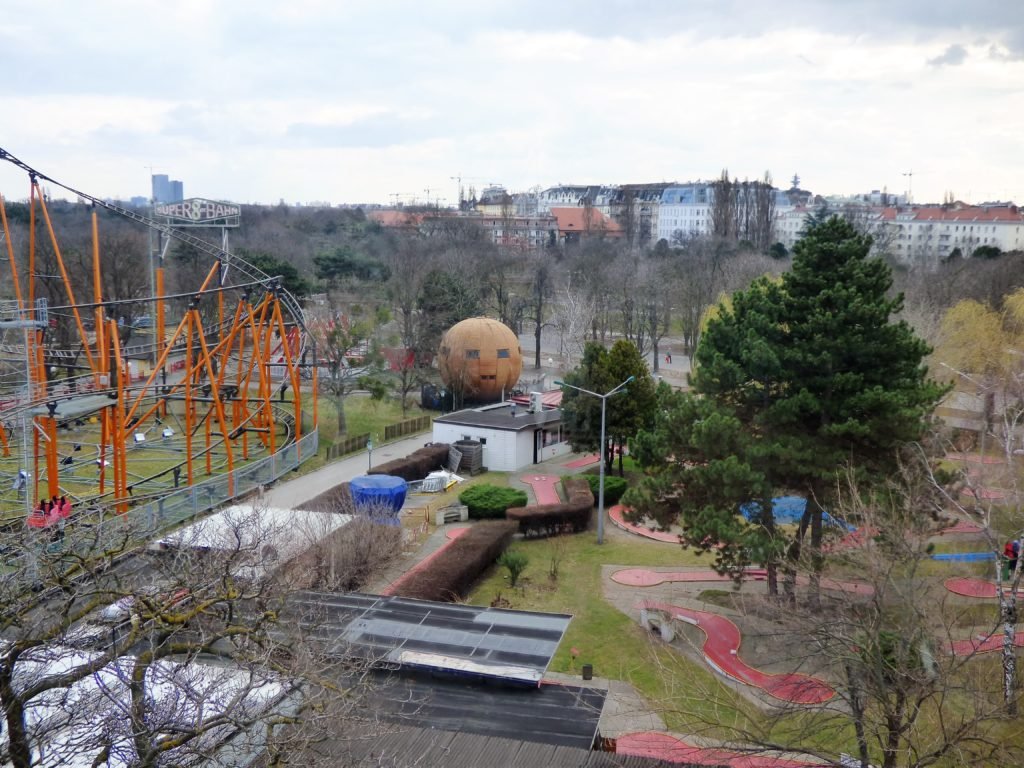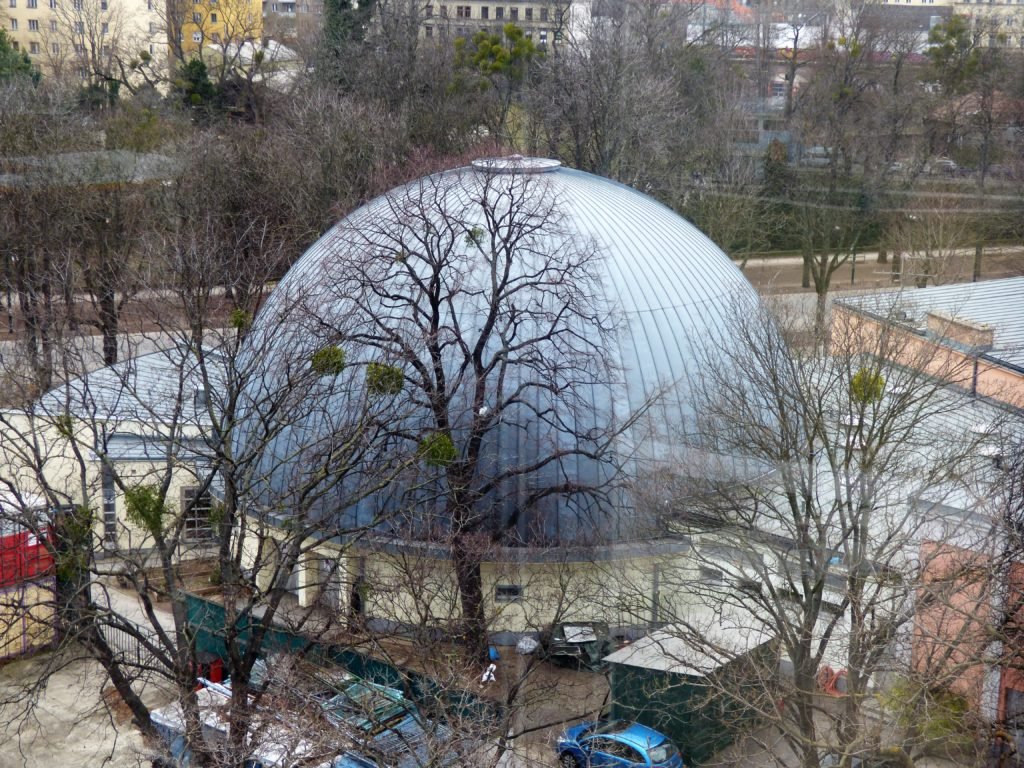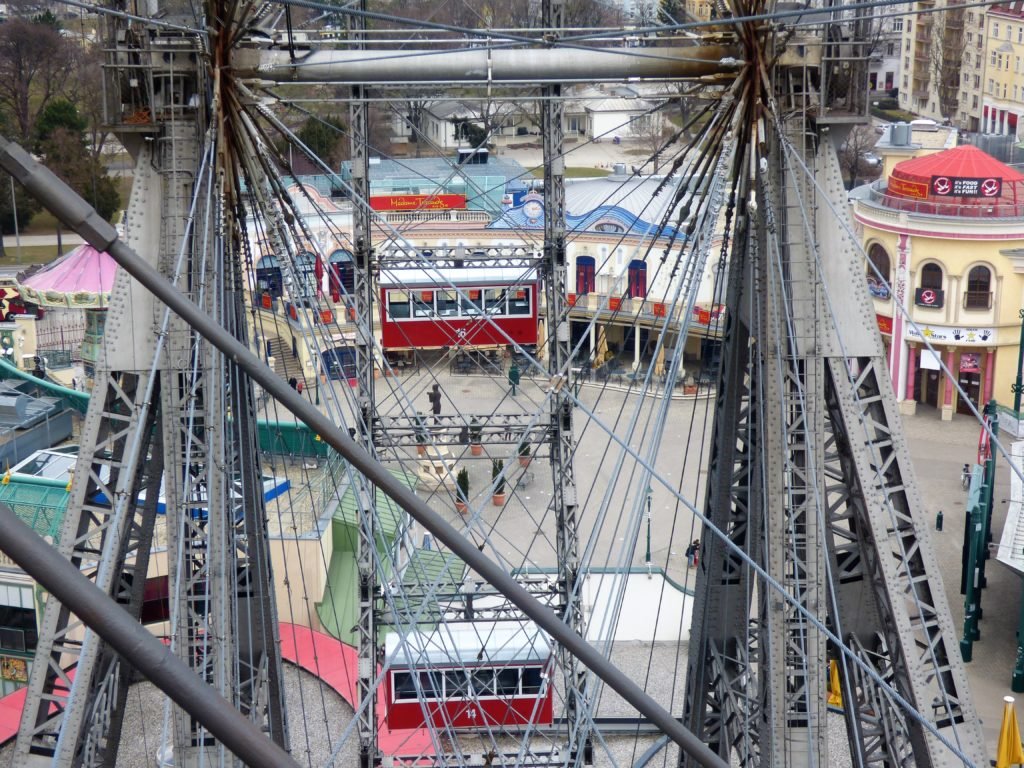 To your right, you can see the bungy-jumping tower I mentioned in the Vienna post.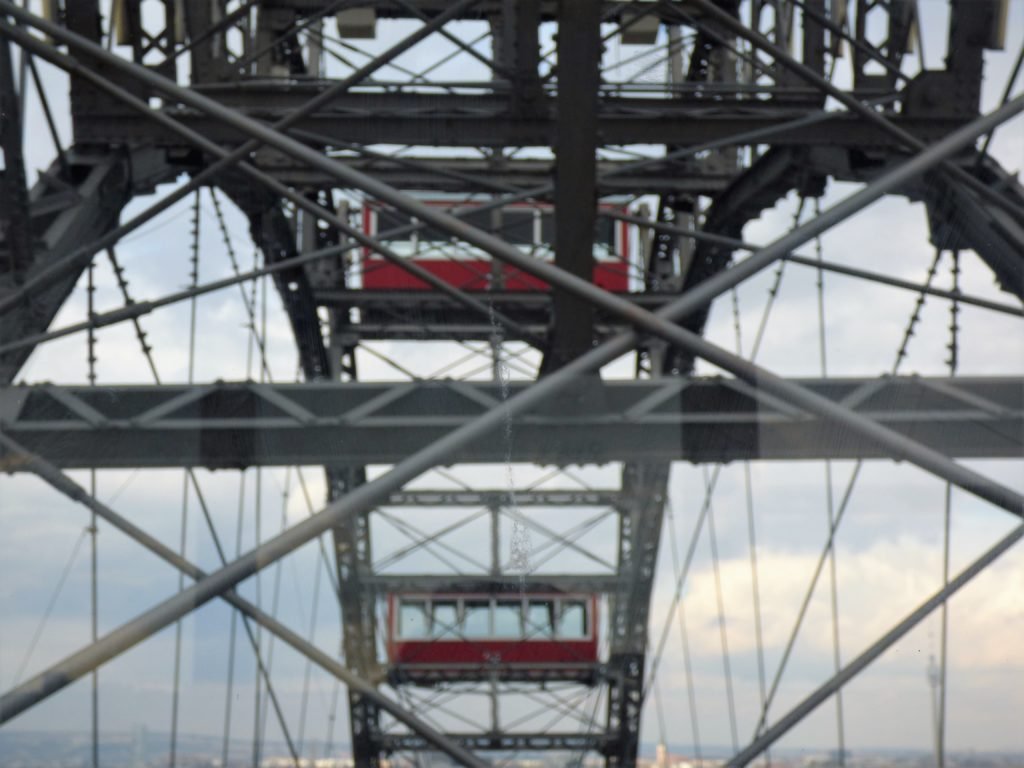 …and here is the amazing piece of architectural art of which you saw closeups in the Vienna post…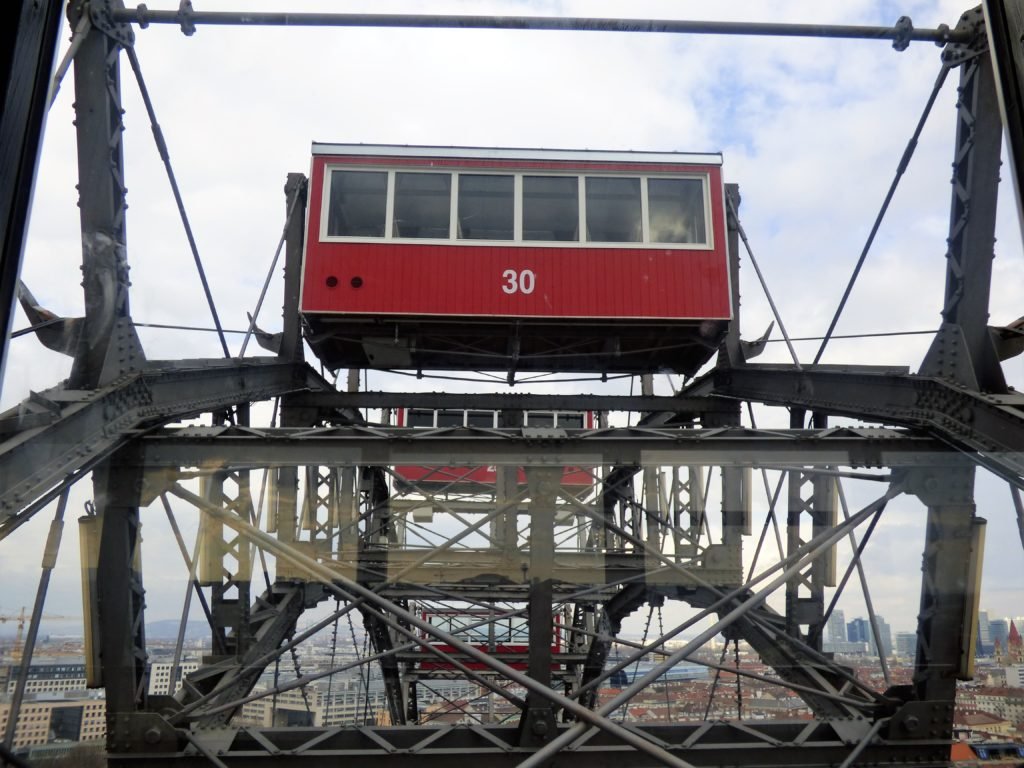 …a sneak peek inside one of the dining cabins…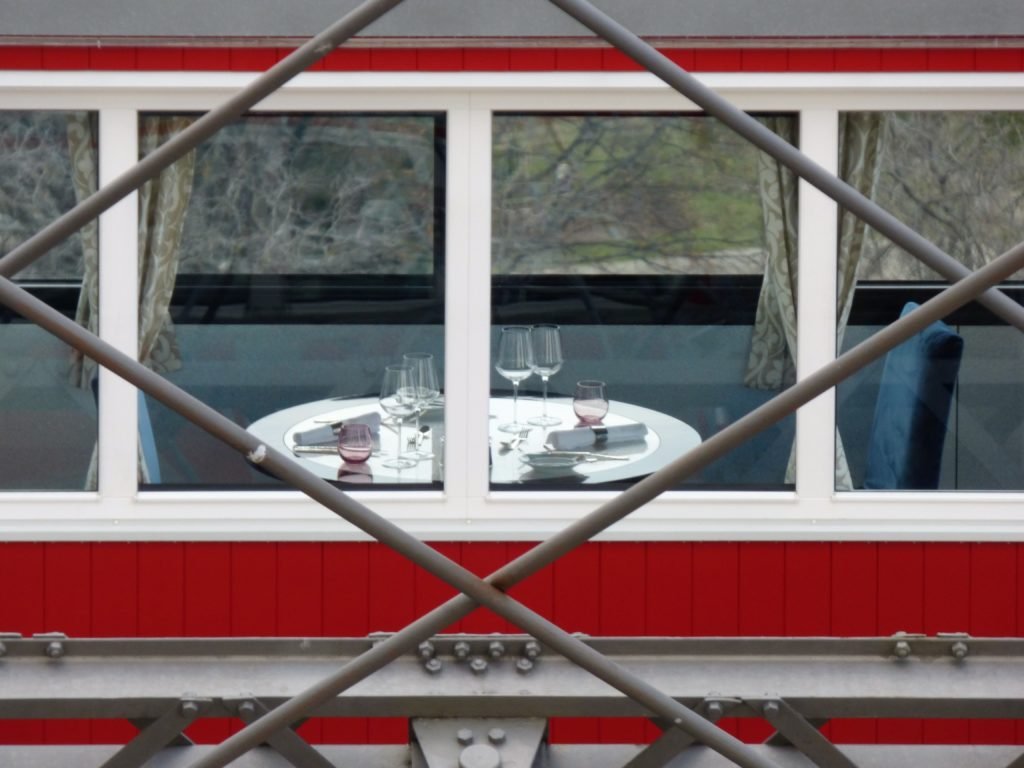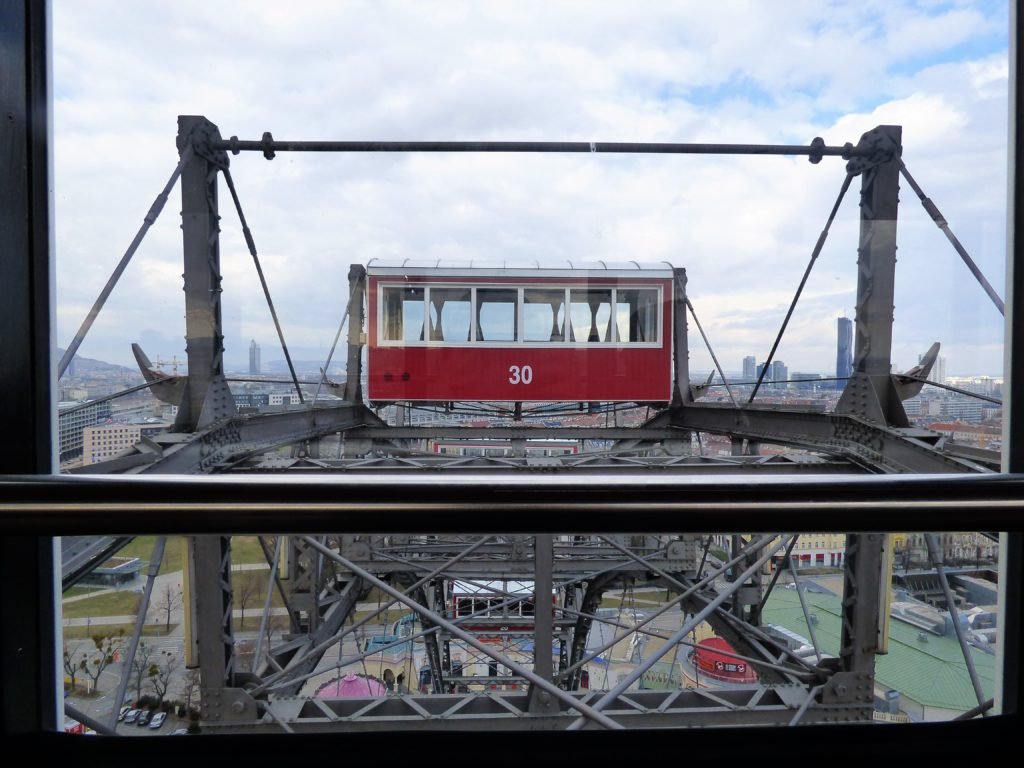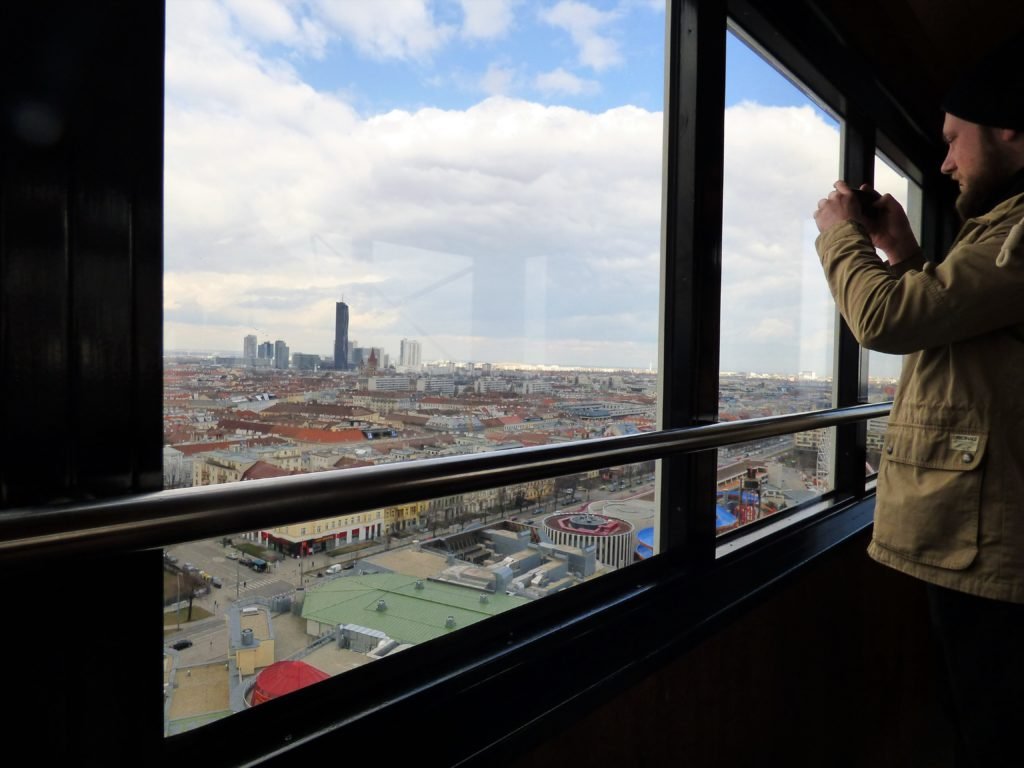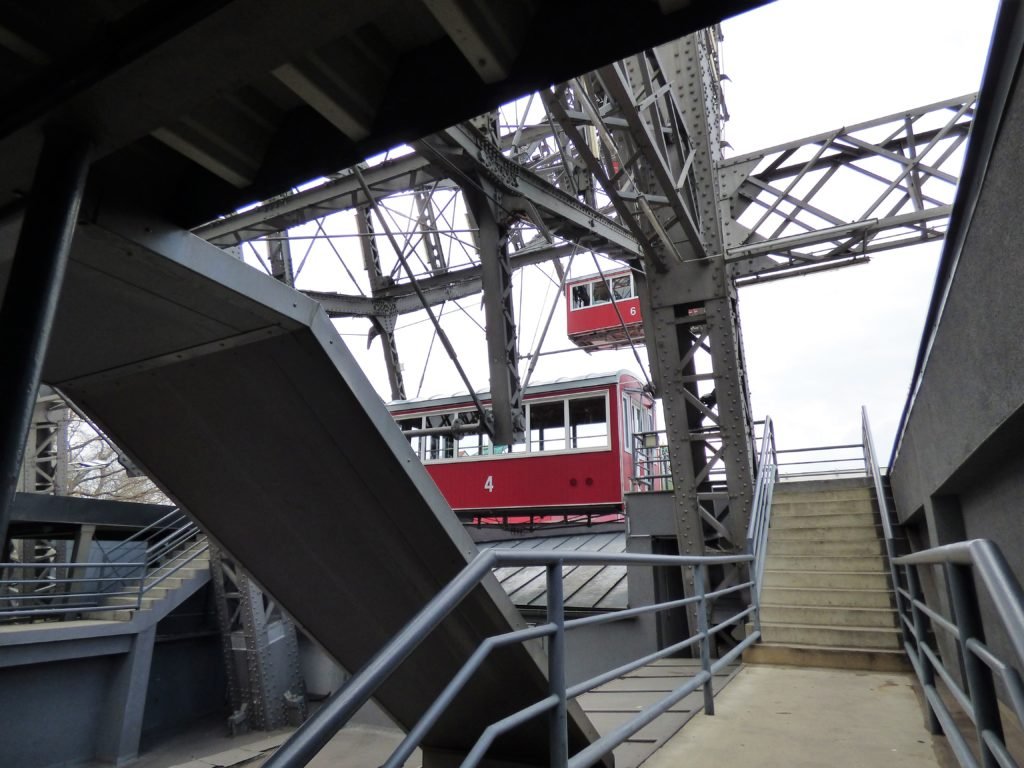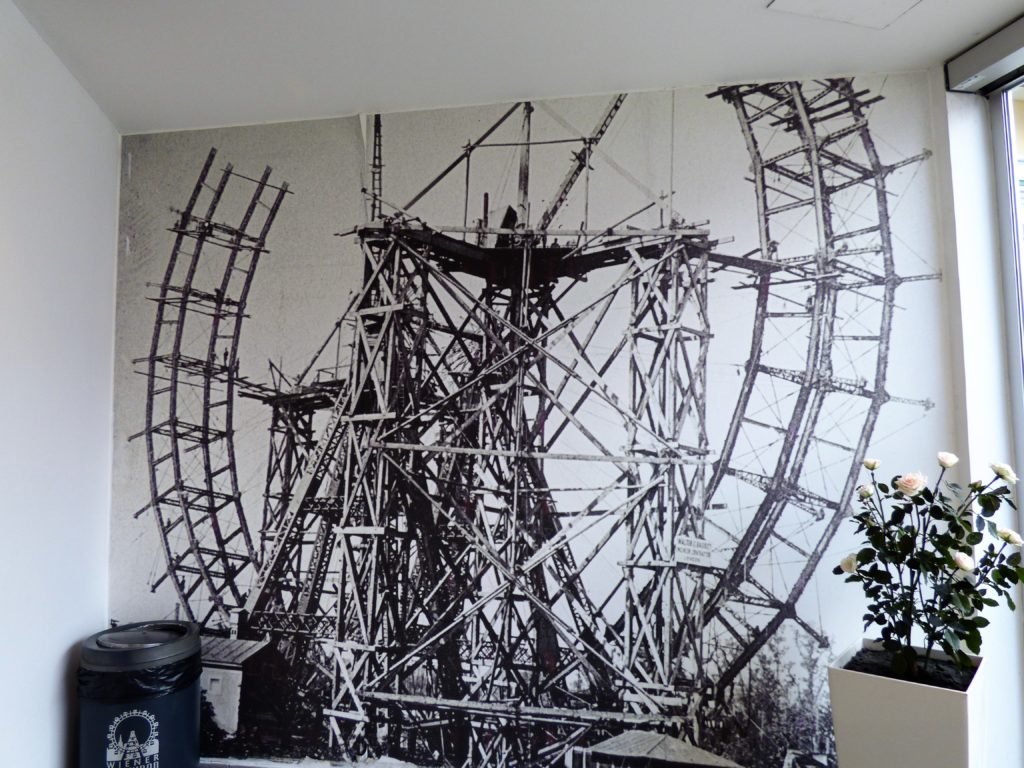 I sooooooo do not do heights, but one needs to make an exception for something of such historical significance and absolute beauty…
~ Bella